Astros don't go down without a fight
For a team that bills itself as "relentless," as Carlos Correa said after the Astros won Game 6, it seemed only fitting that they would not go down without a fight in Game 7 of the American League Championship Series. The Astros were counted out after losing veteran arms like
For a team that bills itself as "relentless," as Carlos Correa said after the Astros won Game 6, it seemed only fitting that they would not go down without a fight in Game 7 of the American League Championship Series.
The Astros were counted out after losing veteran arms like Justin Verlander and Roberto Osuna to injuries. The club was the easy one to count out of the postseason, boasting the only losing record from the regular season of all eight American League teams. And yet they prevailed over the Twins in the Wild Card Series and then routed the A's in the AL Division Series, and so it was easy to imagine adding to the list an eighth-inning rally in Game 7 to become just the second team in MLB history to advance to the World Series after falling into a 3-0 deficit in the ALCS.
Instead, the Astros fell short, ending their season one stop too soon after a 4-2 loss to the Rays on Saturday at Petco Park.
• Anatomy of Astros' (near) miracle comeback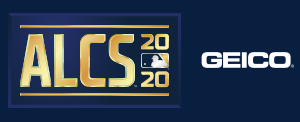 "I mean, they fought until the very end," Astros manager Dusty Baker said of his team. "A lot of people didn't have us even making the playoffs. Most people didn't have us beating Minnesota. Nobody had us beating Oakland, and nobody had us beating the Rays. And we were down 3-0. This team has a bunch of fighters, a bunch of guys with tremendous perseverance and fortitude.
"One thing's for sure: We'll be back in this position again next year."
• Despite 'painful' loss, Baker proud of Astros
That's a promise that Baker can make after coming so close -- having the go-ahead run at the plate in the eighth inning -- to boarding a plane to Dallas for the World Series next week. A familiar face in Charlie Morton mowed down the Astros' offense through the first 5 2/3 frames, allowing just two hits and one walk with six strikeouts. But after only throwing 66 pitches, the Rays turned to their bullpen. The Astros were hoping that would be their time to pounce, and they had their chance in the eighth inning.
With two outs, Houston got two runners on against Nick Anderson before Pete Fairbanks took the ball and issued a walk to Michael Brantley to load the bases with Carlos Correa coming to the plate. Correa had delivered with a walk-off homer in Game 5, and he rose to the occasion once more, delivering a two-run single to right that cut the Astros' deficit to 4-2. For a moment, it seemed as though the Astros could pull off the improbable again.
"It's Game 7, and you want to win, so of course it's going to be painful," Correa said. "But at the same time, this group of guys is so impressive the way we fought back and the way we battled against adversity and all that. I'm going home, and I'll remember this team forever and I'm very proud of everything we accomplished."
Alex Bregman stepped up to the plate with two on and two out. The third baseman had hit .125 with a .317 OPS in the first six games of the series, and if he was going to break out of his offensive woes, this was his last chance. He battled through the frustration of having eight hard-hit balls result in just one hit in the first six games. But instead of having his redemption, Bregman struck out on a 100.4 mph heater outside of the zone.
"Every loss is painful," Bregman said. "I hate losing, and it's going to motivate these guys to work harder and motivate us to work harder and get better."
The instant reaction to a loss causes many to waste no time in looking forward to next year, hoping to rewrite the script that fell short of the perfect ending in 2020. But the Astros aren't trying to overlook how close they came to pulling off the improbable.
Of the 38 previous teams that fell behind 3-0 in a best-of-seven postseason series, only the 2004 Red Sox had forced a Game 7. Though the Astros fell short of being the second team to complete the full comeback, Baker is ready to watch his club build on the fight it showed all season and carry it into 2021.
"I mean, this is painful when you're one game away from going to the World Series," Baker said. "I was counting on going to Dallas, but three nights ago it didn't look like we'd have a chance to be in this position. You know what I mean?
"I've had this pain before, but the pain wasn't nearly as bad coming back from than three as it was being up a couple times 3-2 or being up 2-0 in a five-game series. ... Those really, really hurt a whole lot more than this. Like I said, I was proud of these guys because nobody expected us to even be in this position or even be here."