Rodney joins Astros on Minors deal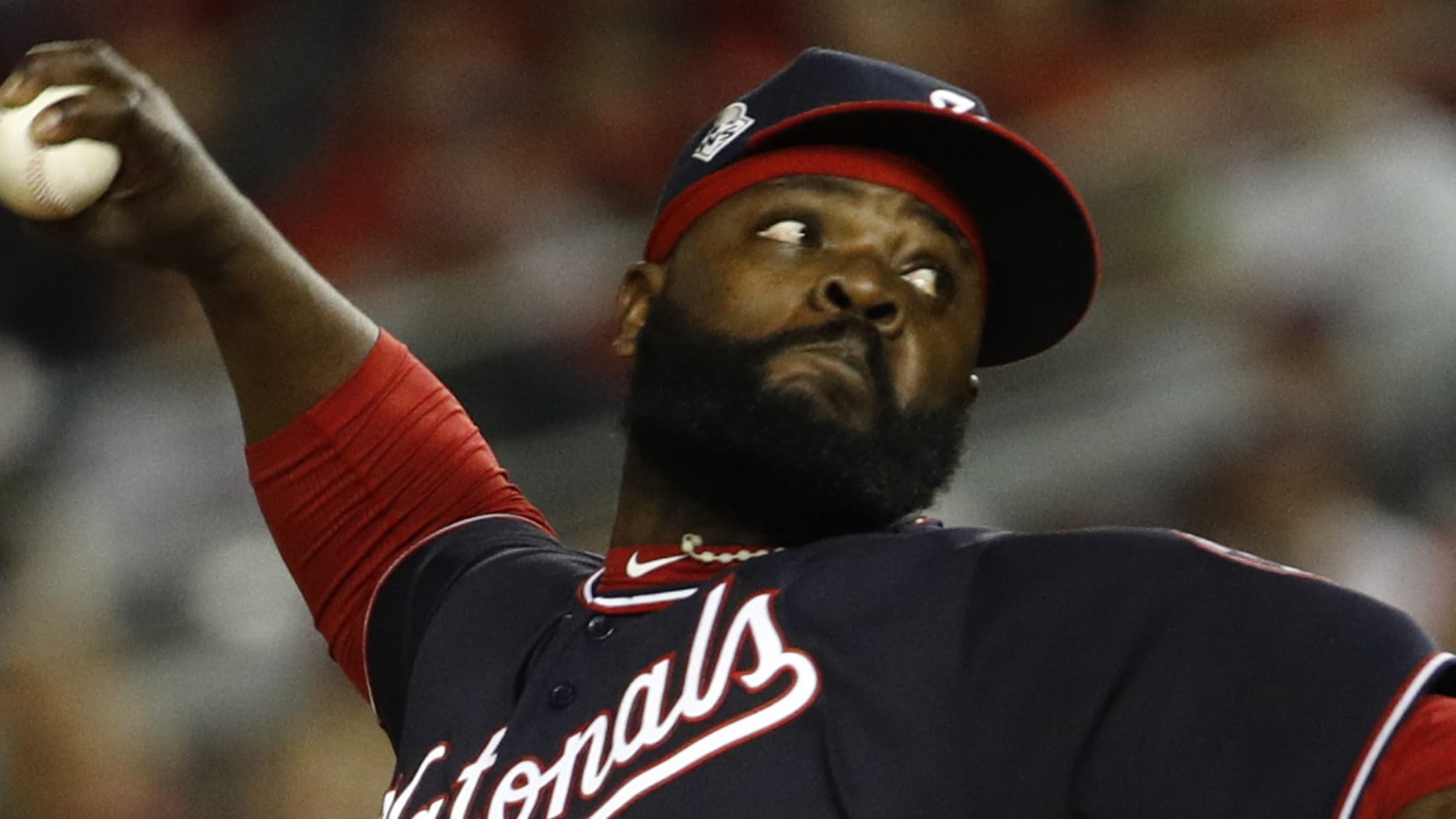 The Astros signed veteran right-hander Fernando Rodney to a Minor League deal on Friday. Rodney has cleared his intake testing and reported to the Astros' alternate training site in Corpus Christi, Texas. A veteran of 17 big league seasons, Rodney is a three-time All-Star who has 327 saves, a 3.80
The Astros signed veteran right-hander Fernando Rodney to a Minor League deal on Friday. Rodney has cleared his intake testing and reported to the Astros' alternate training site in Corpus Christi, Texas.
A veteran of 17 big league seasons, Rodney is a three-time All-Star who has 327 saves, a 3.80 ERA and a 9.1 strikeouts-per-nine rate in his career. He split last season between the A's and Nationals, posting a 4.05 ERA and 35 strikeouts in 33 1/3 innings with Washington. Rodney also made six postseason appearances with the Nats, pitching in the AL Division Series, the AL Championship Series and the World Series, which Washington won in seven games over Houston.
If Rodney makes an appearance with the Astros, he would become just the sixth player in history to play for at least 12 teams.