Valdez shows off with behind-the-back grab
'Watch me catch a rabbit in my hat!'
You could be forgiven if you didn't know Framber Valdez before this season. After all, he was a swingman his first two years with the Astros in 2018-19. You could even be forgiven if you didn't know Valdez before the postseason. Sure, he was elevated to starter this year and
You could be forgiven if you didn't know Framber Valdez before this season. After all, he was a swingman his first two years with the Astros in 2018-19.
You could even be forgiven if you didn't know Valdez before the postseason. Sure, he was elevated to starter this year and was impressive with a 3.57 ERA and an Astros-best 9.7 K/9 during the regular season, but hey, I get it, you were busy.
Valdez is making that impossible now. The southpaw has been Houston's best pitcher this postseason, regularly flummoxing batters since debuting with five innings of shutout relief during the Wild Card Series against the Twins.
He saved his very best move for Game 1 of the ALCS against the Rays on Sunday night. In the bottom of the fifth inning of Houston's 2-1 loss, Kevin Kiermaier came to the plate and grounded Valdez's 95 mph fastball straight back up the middle. Valdez's follow through took him away from the ball, but with some serious flexibility -- and what appears to be a killer dance move -- Valdez was able to snag the ball behind the back.
As the broadcast said: "Watch me catch a rabbit in my hat!"
Pitchers are athletes, too! #ALCS pic.twitter.com/l5Scfan7Nb

— MLB (@MLB) October 12, 2020
Valdez is often seen smiling and throwing pitches with the kind of ease that you would expect in a friendly game of pickup, so of course he's able to deftly pull off a maneuver like this.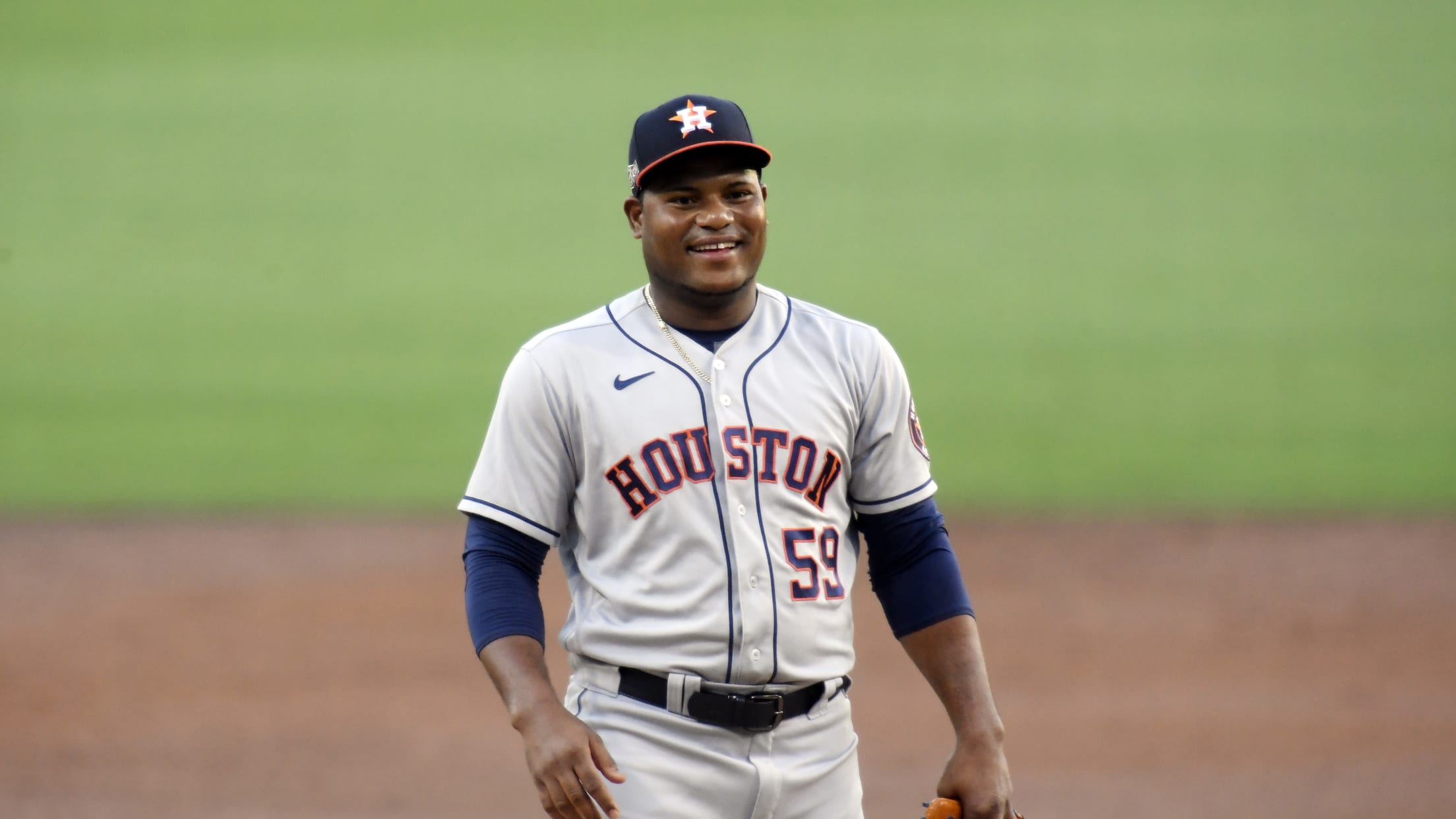 Unfortunately for the Astros, one batter later, Mike Zunino lined a single to left-center field to give the Rays a 2-1 lead. But who knows how different things would have played out had Valdez not made the snag.
Michael Clair writes for MLB.com. He spends a lot of time thinking about walk-up music and believes stirrup socks are an integral part of every formal outfit.