Full recovery expected for Pettis (cancer)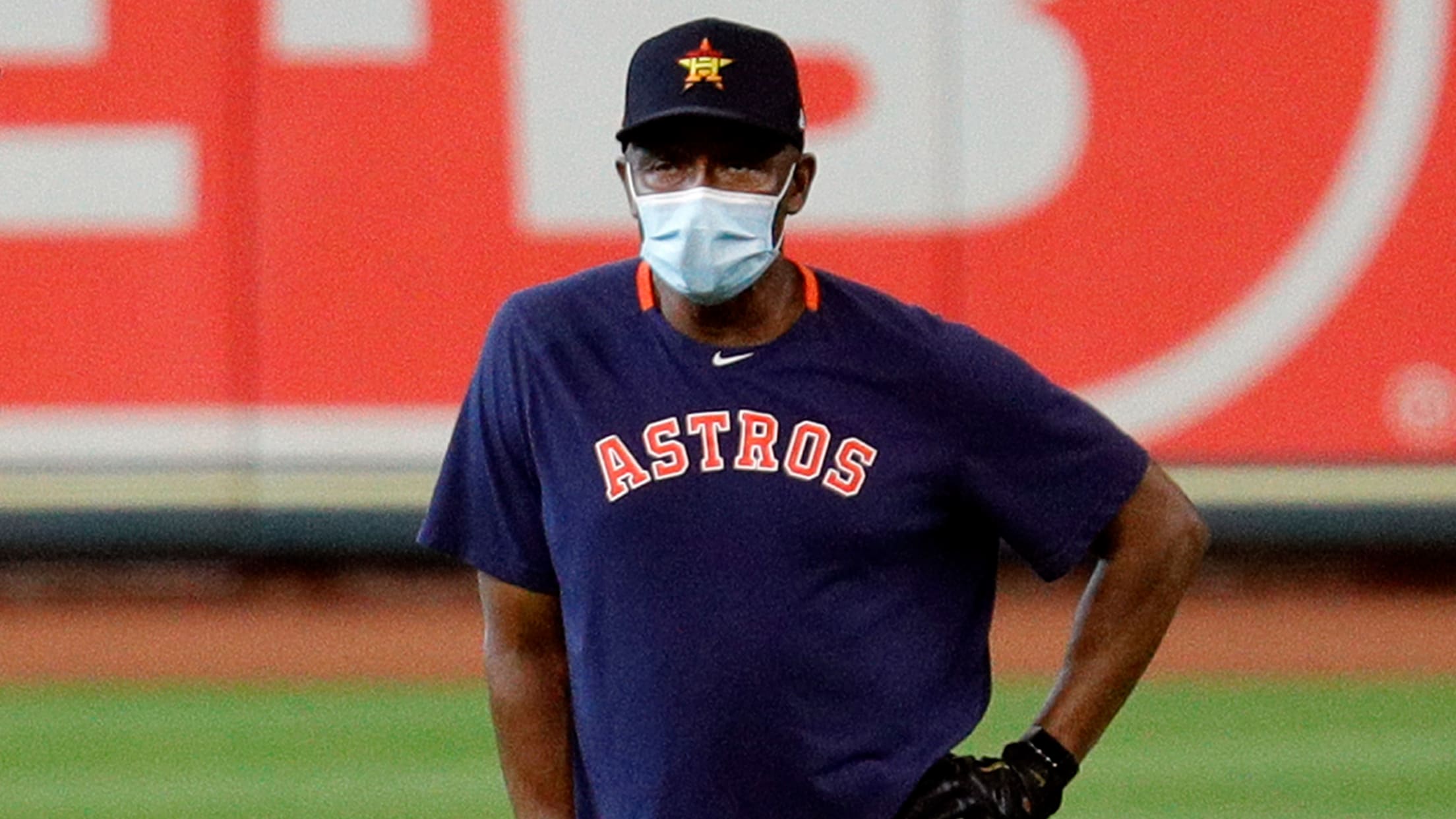 Astros third-base coach Gary Pettis is expected to make a full recovery after recently being diagnosed with multiple myeloma, the team announced Saturday. Pettis will take the rest of the season off to undergo treatment. Pettis left the Astros after their Sept. 15 game because of hip discomfort, which led
Astros third-base coach Gary Pettis is expected to make a full recovery after recently being diagnosed with multiple myeloma, the team announced Saturday. Pettis will take the rest of the season off to undergo treatment.
Pettis left the Astros after their Sept. 15 game because of hip discomfort, which led to the diagnosis of multiple myeloma. The American Cancer Society defines multiple myeloma as a cancer of plasma cells. Astros manager Dusty Baker, a cancer survivor himself, said he's been talking to Pettis daily.
"One of the most frightening things in life that I've been through was when the doctor tells you [that] you've got the 'Big C,'" he said. "It's hard to believe. [You say] 'There's no way I got cancer.' Then you go from the shock of hearing the news to going on the offensive. There's going to be a lot of prayers."
Baker spoke Thursday with Rangers third-base coach Tony Beasley, who was diagnosed with rectal cancer four years ago and has recovered.
"It helps to have a support group," Baker said. "They caught it early, which increases his chances and the doctors say he has a great chance to beat this thing. You still have to go through the process. His wife is in Houston with him, and this is what we were all afraid of when you hear something like this. You try not to think negatively; you try to think positive."
Pettis, 62, is in his sixth season as Houston's third-base coach after spending eight years with the Rangers as their third-base coach ('13-14) and first-base coach ('07-12). He also served on the Major League staffs of the Mets ('03-04) and White Sox ('01-02) and had a handful of Minor League coaching stops. A five-time Gold Glove winner, Pettis played 11 years in the big leagues with the Angels (1982-87), Tigers ('88-89, '92), Rangers ('90-91) and Padres ('92).
"Our thoughts and prayers are obviously with him," Astros outfielder George Springer said. "I'm extremely close to him. It's hard to hear. But the good news is it sounds like he's hopefully going to be OK. Our thoughts and prayers are with him and his family."
Omar Lopez has moved from the first-base coaching box to third base in Pettis' absence, and quality control coach Chris Speier has been coaching first base.