Notes: McCullers on G2; Astros' adjustments
Astros pitcher Lance McCullers Jr., who will start Game 2 of the American League Championship Series on Monday in San Diego, said he feels his stuff is as sharp as it's been heading into one of the most important games of his career. McCullers went 3-3 with a 3.93 ERA
Astros pitcher Lance McCullers Jr., who will start Game 2 of the American League Championship Series on Monday in San Diego, said he feels his stuff is as sharp as it's been heading into one of the most important games of his career. McCullers went 3-3 with a 3.93 ERA in 11 regular-season starts in 2020, including a 2.18 ERA and a 0.94 WHIP in his final eight outings.
"Really, ever since I came off the [injured list] there in September with a little nerve issue, I really felt like my stuff has been at the top of its game," he said. "I haven't used my changeup as much because the matchups maybe haven't been there."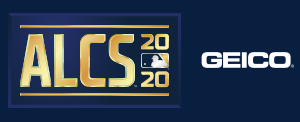 McCullers has gone to his curveball more in recent starts and began integrating a cutter, which helps him change hitters' eye levels.
"And obviously I'm hoping to get the changeup back in there, because it's a really good pitch," he said. "I just have to find my points to attack with it."
McCullers gave up five runs (four earned) and allowed three homers and one walk in four-plus innings in Game 1 of the AL Division Series, which the Astros won, 10-5. McCullers is 1-0 with a 3.75 ERA in five career postseason starts, and he could start twice this seven-game series if it extends the distance.
"We're hoping to throw the ball well and allow our bullpen to not have to overextend themselves," McCullers said. "You know, seven games in a row, we do it all the time during the season, but never at this type of intensity. ... I think a lot of guys down there [in the bullpen] that didn't pitch a ton there in the last series are going to come up big for us."
• Valdez, McCullers to start Games 1, 2
McCullers takes Paredes under his wing … for food advice
In taking a leadership role this year, McCullers invited all the young pitchers in spring camp out for dinner in West Palm Beach, Fla., on his dime. McCullers treated the boys to steak, which opened up a new world of opportunities for reliever Enoli Paredes.
Growing up in the Dominican Republic, Paredes was used to eating his steak well done, but McCullers urged him to order a steak cooked medium and see what he thought about the taste. So did Paredes like his steak cooked at a little cooler temperature?
"The first time, no," Paredes said. "That was the first time. When you come from the Dominican Republic, we like everything well done. So I had medium food, that's something real. Learning, learning."
McCullers this year became the team's representative for the Major League Baseball Players Association, which wasn't an easy job considering the negotiations throughout the summer to get baseball restarted. Being a leader and taking the younger pitchers to dinner is something McCullers inherited from former teammate Dallas Keuchel.
"It's funny to see all the guys that we got together for a big dinner during spring have all played such big roles for us," McCullers said. "And then just trying to represent our team the best way possible with the Players' Association and for all the things we've had to deal with this season. I'm proud to represent our team and feel like we have a lot of young guys that look to the guys that have been around. I'm happy to be there for them."
Getting to know you
The Astros will know much more about the Rays in a week than they do heading into the ALCS, considering the teams hadn't faced each other this season. Houston teed off on Oakland's pitching in the ALDS, scoring 33 runs in four games, but they knew the A's inside and out from the 10 head-to-head meetings they had in the regular season.
The ALCS marks the first time the Astros and Rays have met since last year's ALDS, but even then, the Rays have some turnover in their pitching staff. Shortstop Carlos Correa said the Astros had to rely on video and scouting reports.
"We got to go out there and try to string great at-bats together as a team," he said. "It doesn't matter. We got to try to make them throw the ball in the middle of the plate in order for us to swing at it. And if we do that as a collective group, I think we're going to have success against them."
The Astros and A's combined for 24 home runs -- 12 apiece -- in the ALDS at Dodger Stadium, where the ball was flying in the warm afternoon air. Correa's first impressions of Petco Park from the team's workout on Saturday was that the ball didn't carry quite as much in what is known as a pitchers' ballpark.
"The ballpark seems to be a little smaller there, but it plays pretty true," he said. "If you hit it good enough, it's going to go out. So it's a good ballpark to play the ALCS. I think there's going to be some homers in there, but you definitely got to get it better in this ballpark."
• ALCS a Rays-Astros rematch -- kind of
Baker mourns loss of friends
It's been a difficult few months for Astros manager Dusty Baker, who's had many of his friends in baseball pass away recently. The latest was Jimmie Lee Solomon, a former baseball executive who died last week. Solomon and Baker had recently entered into business together.
"That one tore me up, and he was younger than all the others who have passed away," Baker said. "All my partners are leaving."
In addition to Solomon, former Astros players Bob Watson and Jimmy Wynn, who died in the spring, were close to Baker. And he was friends with Hall of Famers Bob Gibson, Tom Seaver and Lou Brock, all of whom passed away recently. Baker also mourned the death of former big leaguers and friends Jay Johnstone, Al Kaline and Claudell Washington.
"Just goes to show you how volatile we all are and how unimportant the stuff we worry about is," Baker said.
Solomon had various roles in Major League Baseball, including as both executive vice president of baseball operations and executive vice president of baseball development.