Notes: Maldonado's break, Correa's choice
The ability of veteran catcher Martín Maldonado to control the running game was the reason why the Astros traded for him twice in the middle of the season in 2018 and '19 before finally signing him to a two-year deal prior to this season to be their starter. The strong-armed
The ability of veteran catcher Martín Maldonado to control the running game was the reason why the Astros traded for him twice in the middle of the season in 2018 and '19 before finally signing him to a two-year deal prior to this season to be their starter. The strong-armed backstop threw out six of 19 attempted basestealers in the regular season and added to that total when he threw out the Rays' Kevin Kiermaier at third base in the third inning of Game 1 of the American League Championship Series on Sunday.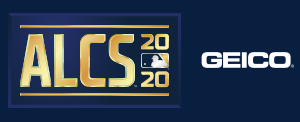 After starting 46 of 60 games in the regular season, Maldonado had started the first eight games of Houston's playoff run before he was finally given a break on Tuesday for Game 3. With Tuesday's starter Jose Urquidy, whose quickness to the plate can help control the Rays on the bases, Houston manager Dusty Baker said it was the right time to give Maldonado a breather. Expect Maldonado to enter the game once Urquidy is out.
What's more, Maldonado currently has a few minor knocks. He twisted a knee in a play at the plate in the final weekend of the regular season at Texas and hasn't fully recovered. Earlier this series he had a ball strike him in the toe. Dustin Garneau got his first start since the regular-season finale as Urquidy's batterymate.
"He's banged up," Baker said. "And he'll probably be in the game in the middle part of the game, if and when Urquidy comes out. So he has to stay ready. You've got to play some of these guys at some point in time, especially your catchers. He's caught seven, eight games in a row, and we've got a seven-game series here. I just thought today of all days to give Garneau a start."
Garneau hasn't had an at-bat in a game in more than two weeks. His only postseason action so far this year was catching the ninth inning in Game 3 of the AL Division Series.
"I'm not really too worried about offensively because I haven't seen really live pitching in two weeks, so I'm not worried about that side of the plate," Garneau said. "Just getting me and Josey on the same page and having a good game with him."
Altuve, Correa can decide positioning adjustments
After Astros second baseman Jose Altuve made a pair of uncharacteristic throwing errors in Monday's Game 2 loss, short-hopping a pair of throws from shallow right field to first baseman Yuli Gurriel, Altuve and shortstop Carlos Correa switched their alignment for the remainder of the game in the shift.
When the Astros shifted against left-handed hitters following the third inning, Correa -- who has one of the strongest arms of any infielder in baseball -- stood on the outfield grass in right field, with Altuve assuming Correa's spot in the shift on the infield dirt to the right of second base. It's not known if the two will continue in that alignment moving forward.
"I did that because I feel like I can play back with my arm and I can cover a little more ground, and Altuve was OK with it, so we switched," Correa said. "Usually, the way we shift is a high percentage of the balls are going to be hit there. We talked about it, and then I moved over to play more back and cover more ground because they have great [left-handed] hitters like [Ji-Man] Choi and [Brandon] Lowe who hit the ball that way."
Baker wasn't consulted about the shift but said he's on board with the strategy.
"Sometimes you get to let the boys play," he said. "They know each other probably better than anybody, like Frick and Frack. They know each other big time. I give these guys freedom to do their thing and to play. … I don't know if we're going to continue or not. That's up to them."
Greinke does homework on Rays
Because the Astros didn't play the Rays in the regular season, the two teams didn't know that much about each other in their current forms. The Rays have had some roster turnover from last year, but the lack of scouting reports this year and lack of any head-to-head meetings meant they knew each other about as well as distant cousins.
But by starting Game 4 on Wednesday, veteran Astros pitcher Zack Greinke will have the benefit of having watched the Rays lineup for three consecutive games, including twice against fellow right-handers -- Lance McCullers Jr. faced Tampa Bay in Game 2 and Urquidy in Game 3.
"So nice to be able to see the other team for a little bit to help get prepared for a game," said Greinke, who gave up four runs in his most recent start Thursday against Oakland -- all coming on homers to Ramón Laureano.
This will be Greinke's 19th career playoff start, eight of which have come with the Astros. He also started Game 1 of the Wild Card Series against the Twins but was pushed back in the ALDS because he was dealing with some arm soreness that he said on Tuesday had subsided.
"I think I should be good" he said. "It didn't really bother me once the game started, so it didn't really affect anything once I got loose. I guess it's going to be similar this time. Nothing too much to worry about."