No. 14 prospect shining in Triple-A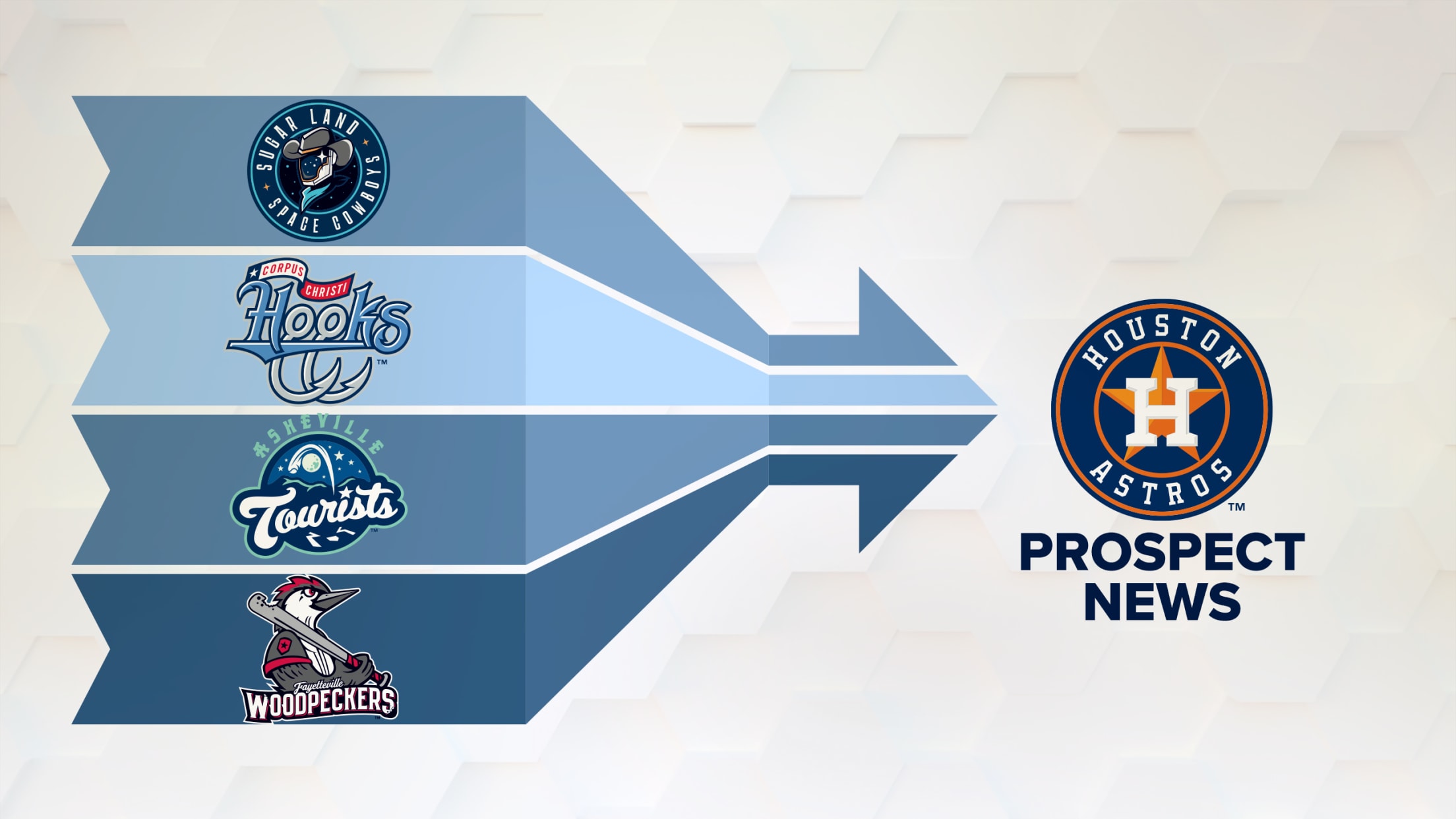 Welcome to the Astros prospect update, where you'll find news, promotions and standout performances, all year long.
Astros No. 2 prospect Lee called up: 'I completely lost it'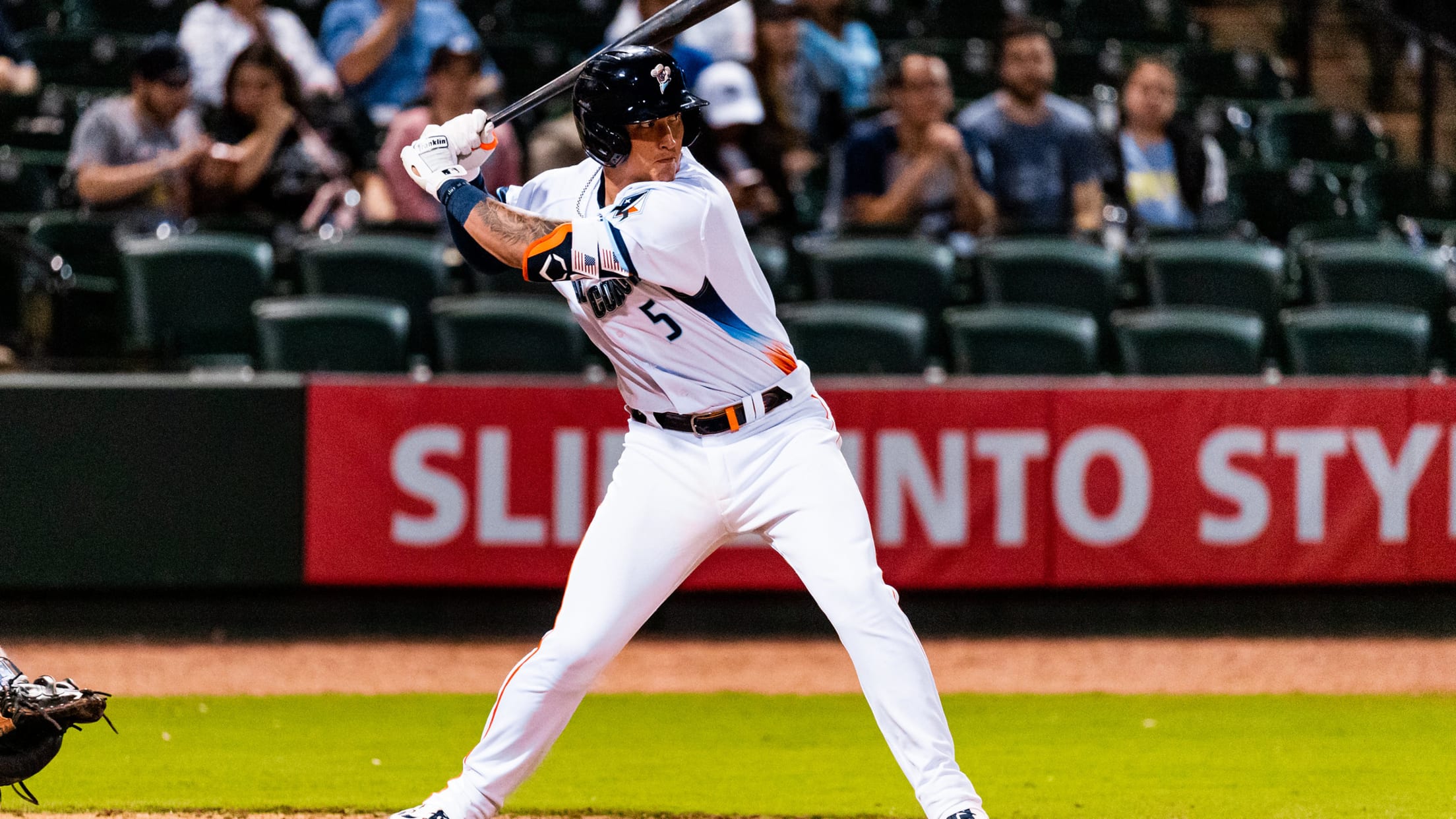 HOUSTON -- Welcome to the Major Leagues, Korey Lee. The Astros' No. 2 prospect was called up before Friday's series opener against the Angels to replace Jason Castro, who was placed on the 10-day IL with left knee discomfort. Lee was informed of the Astros' decision to call him up
Cristian Gonzalez drives in nine for Tourists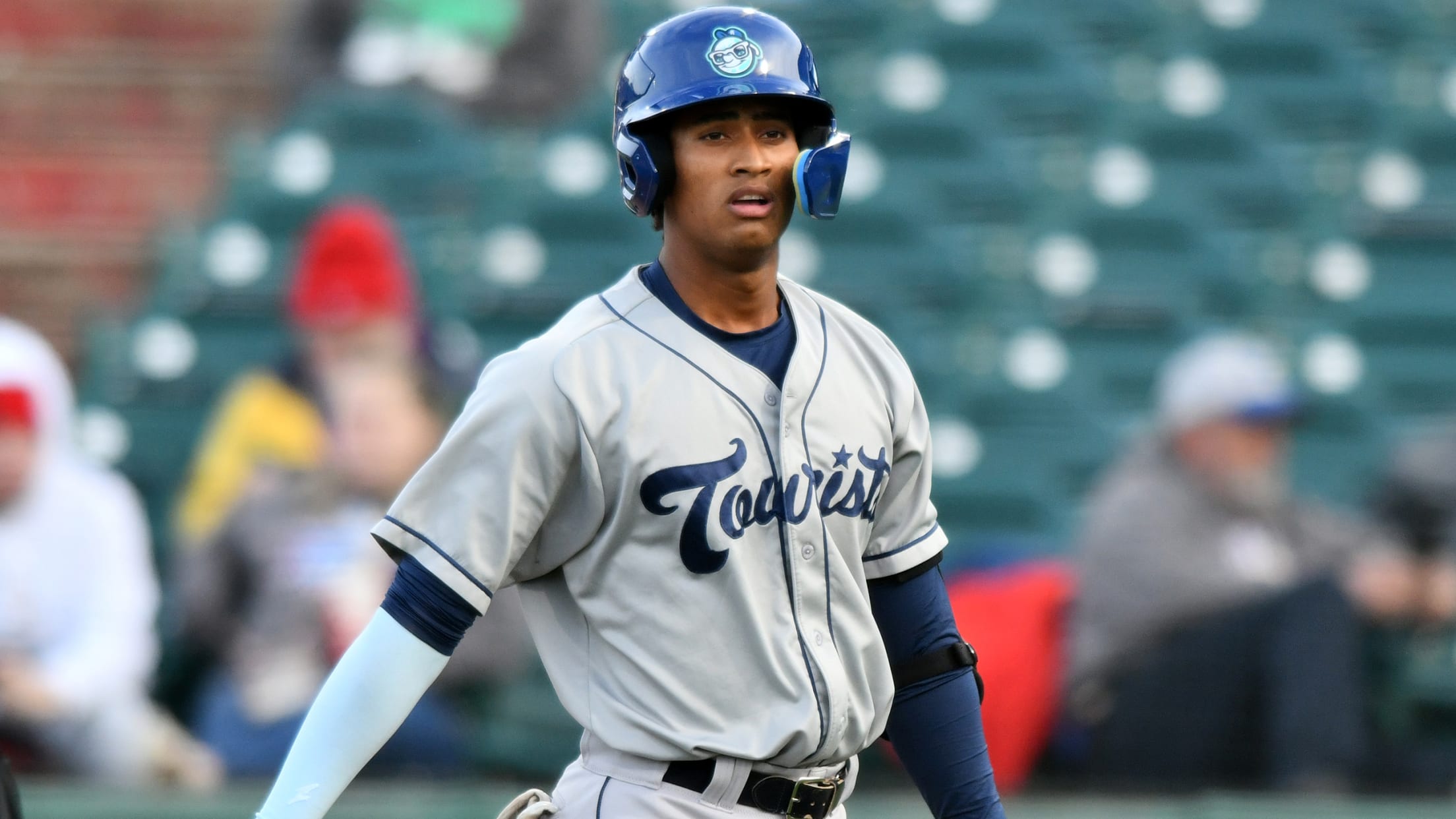 Cristian Gonzalez had never driven in more than four runs in a game in his pro career entering Tuesday, and that four-RBI effort came on June 12, 2019, in the Rookie-level Dominican Summer League. The 11th-ranked Astros prospect more than doubled that after a four-hit, nine-RBI performance -- with three
'Dream come true': Peña homers in Fenway debut
New England native part of historic inning, with full support of cheering squad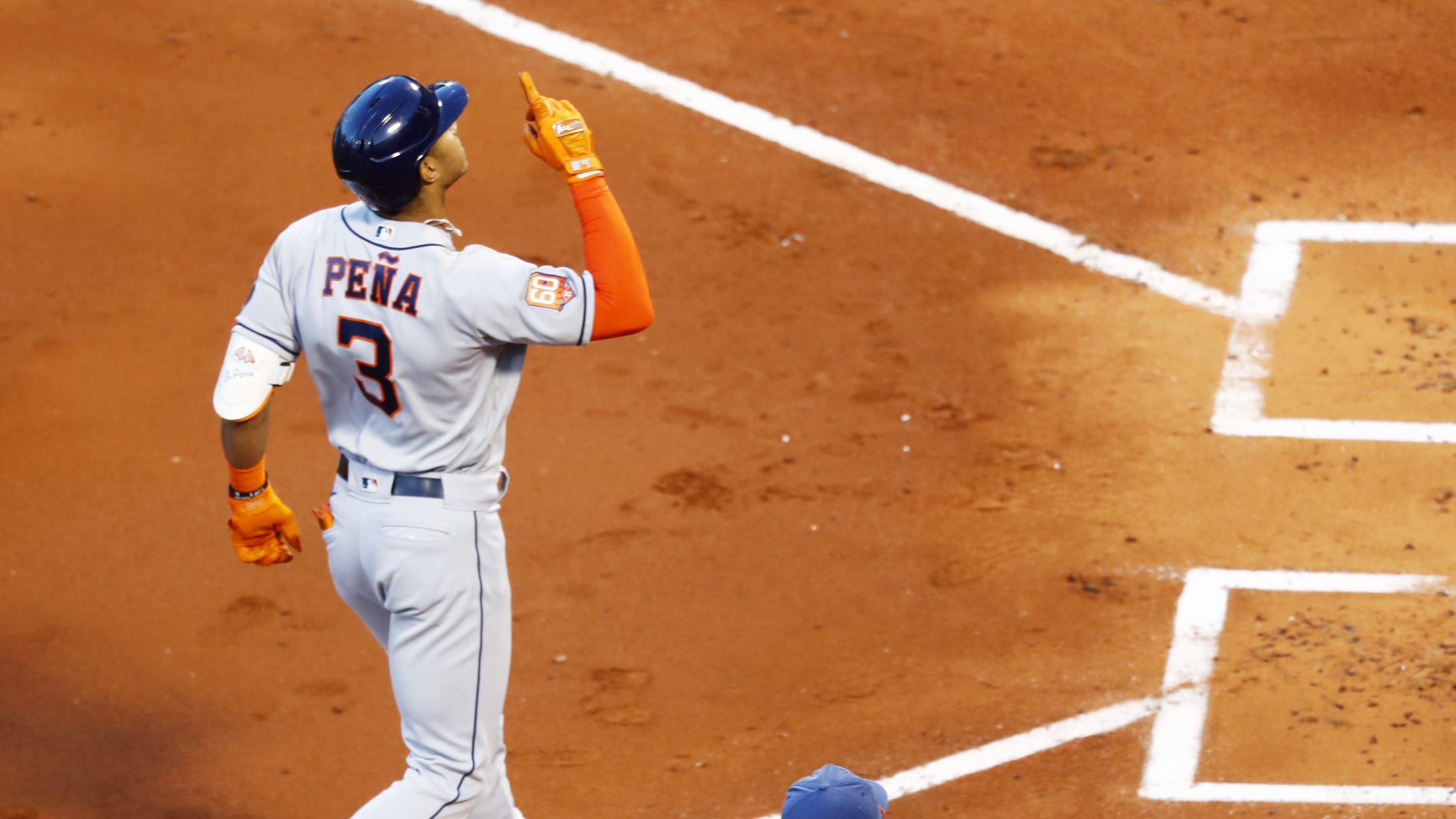 BOSTON -- If there was ever an example of delayed gratification, Jeremy Peña's Fenway Park debut fits the bill. The rookie was out of the lineup for Monday's series opener as he worked back from right knee discomfort. But when he finally got into a game, Peña made it count.
Astros prospects Leon, Lee combine for nine RBIs for Sugar Land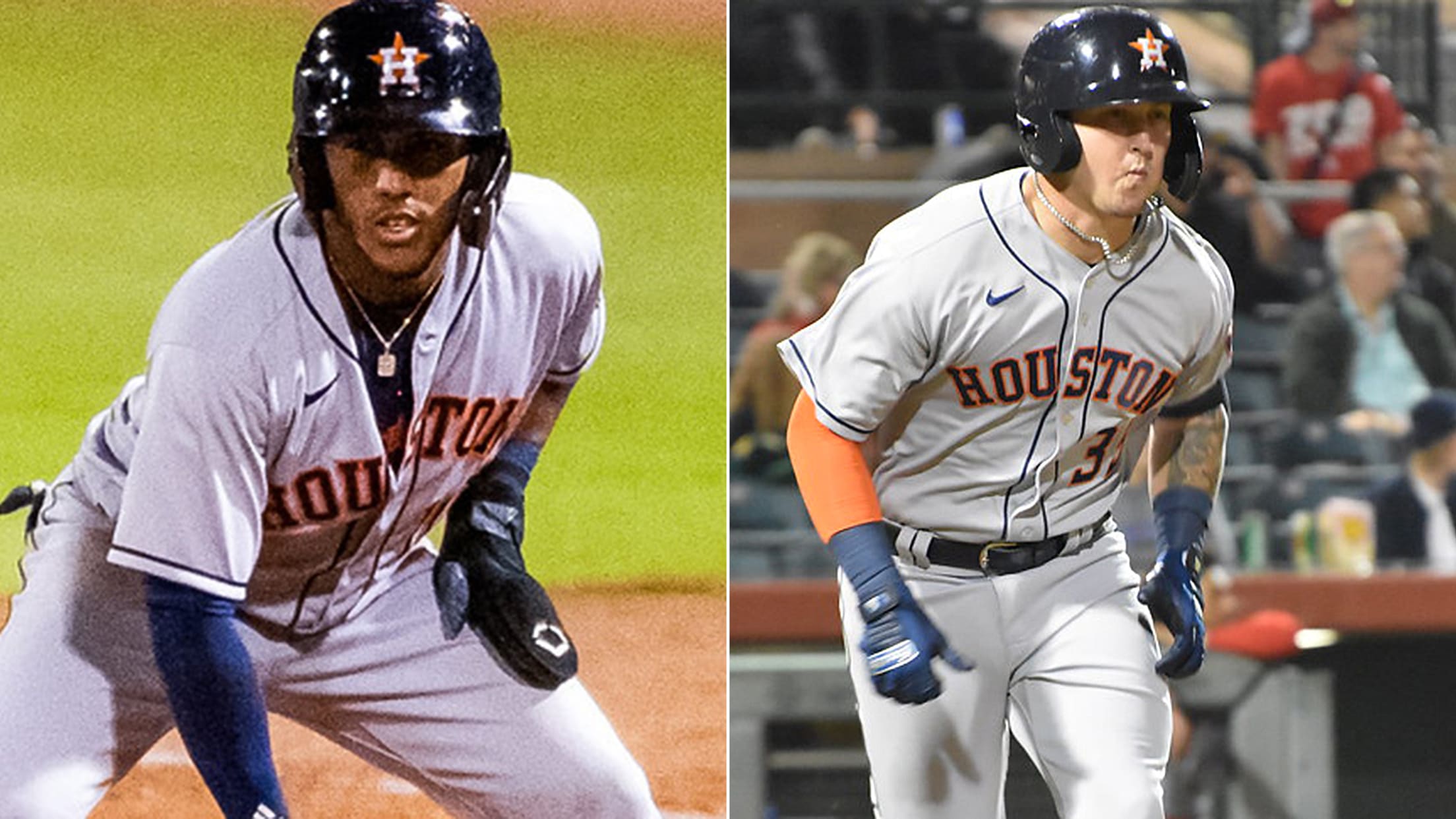 It was a monster night for a pair of top Astros prospects in Albuquerque on Saturday. Pedro Leon, Houston's No. 4 prospect per MLB Pipeline, hit a pair of three-run home runs en route to a career-high six RBIs, leading the Triple-A Sugar Land Space Cowboys to a 12-2 win
Jeremy Peña a budding star for Astros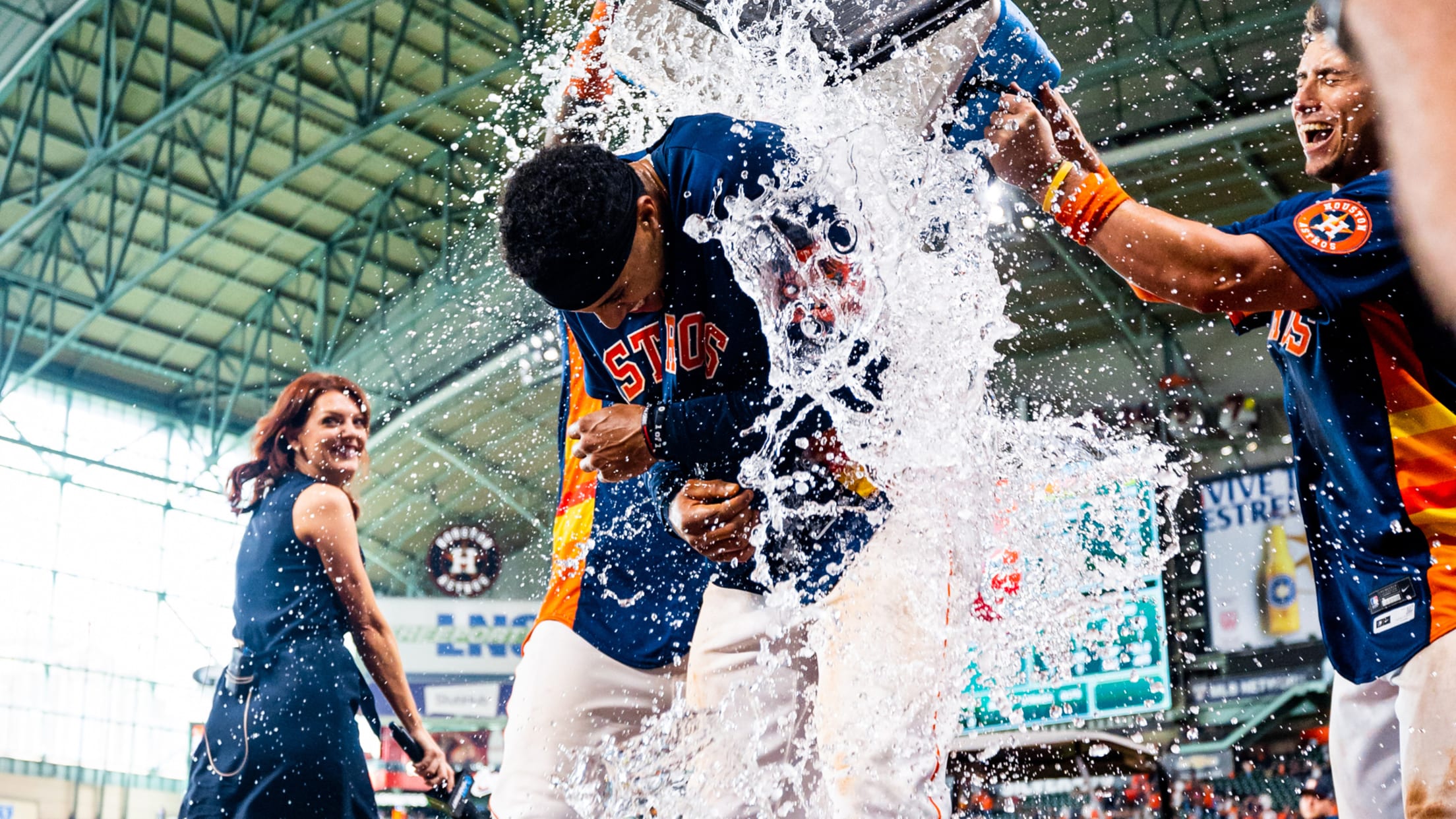 This story was excerpted from Brian McTaggart's Astros Beat newsletter. To read the full newsletter, click here. And subscribe to get it regularly in your inbox.
Risk it for the biscuit: Siri's big gamble pays off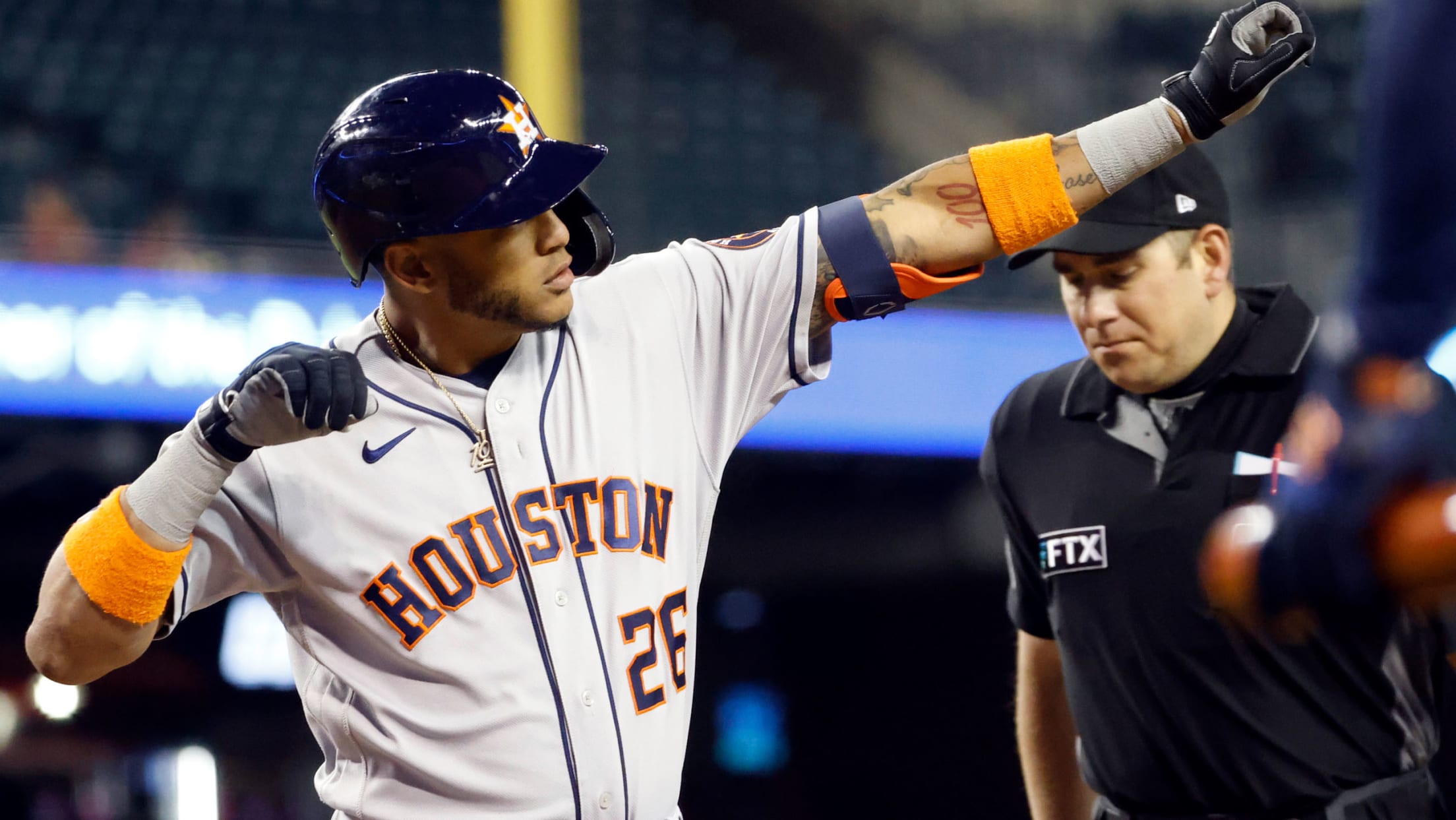 PHOENIX -- Jose Siri isn't afraid to take chances. He took two big ones during the Astros' 2-1 victory over the D-backs at Chase Field on Tuesday night -- one that didn't work out and one that helped win his team the game. Let's start with the unsuccessful risk, which
Peña's first homer interrupts parents' interview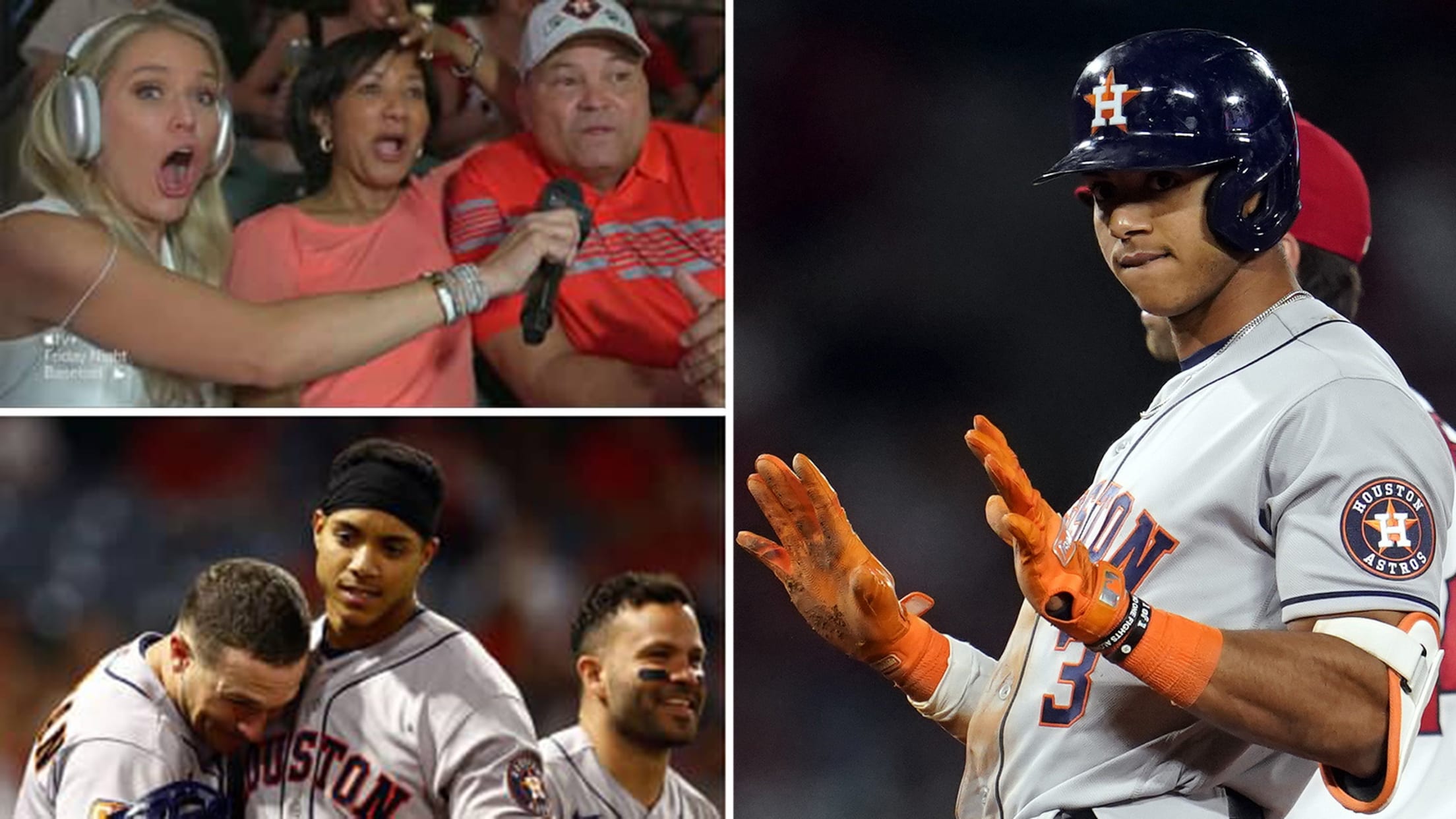 ANAHEIM -- It was a moment the Peña family will never forget, especially considering the emotions and excitement were captured live on television for everyone to see. Cecilia and Geronimo Peña were being interviewed from the stands on the Apple TV+ broadcast during the seventh inning when their son, Jeremy
Here's where Astros Top 30 prospects are starting '22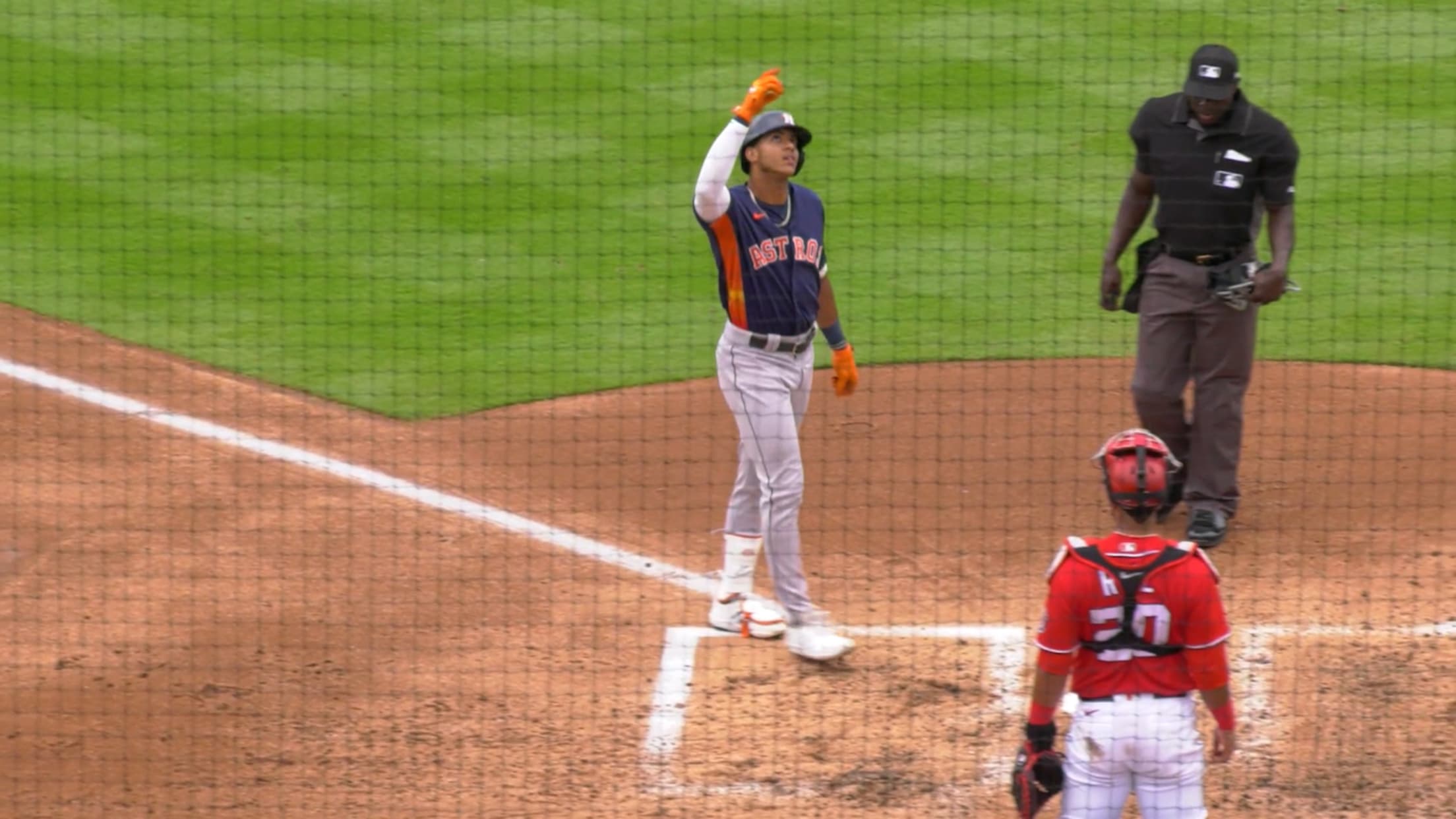 With the Minor League season opening this week, here's where the Astros' Top 30 Prospects are projected to start:
Ready to take over at SS? Peña slugs 2 HRs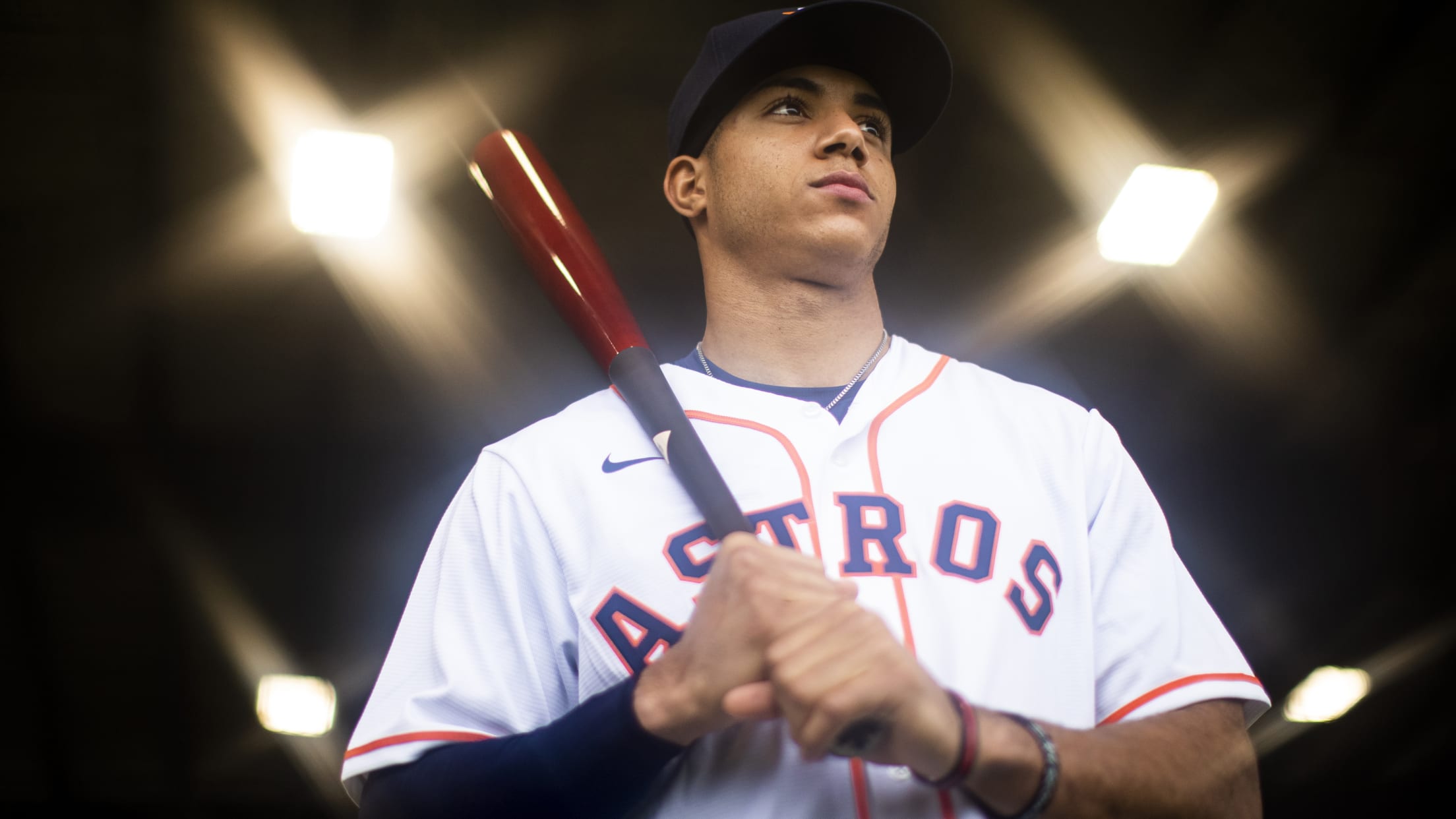 WEST PALM BEACH, Fla. -- Astros top prospect Jeremy Peña will end Spring Training feeling good about his swing after blasting a pair of home runs -- his first two homers of Grapefruit League play -- in the Astros' 9-6 loss to the Nationals on Sunday at The Ballpark of
Here are the Astros' 2022 Top 30 prospects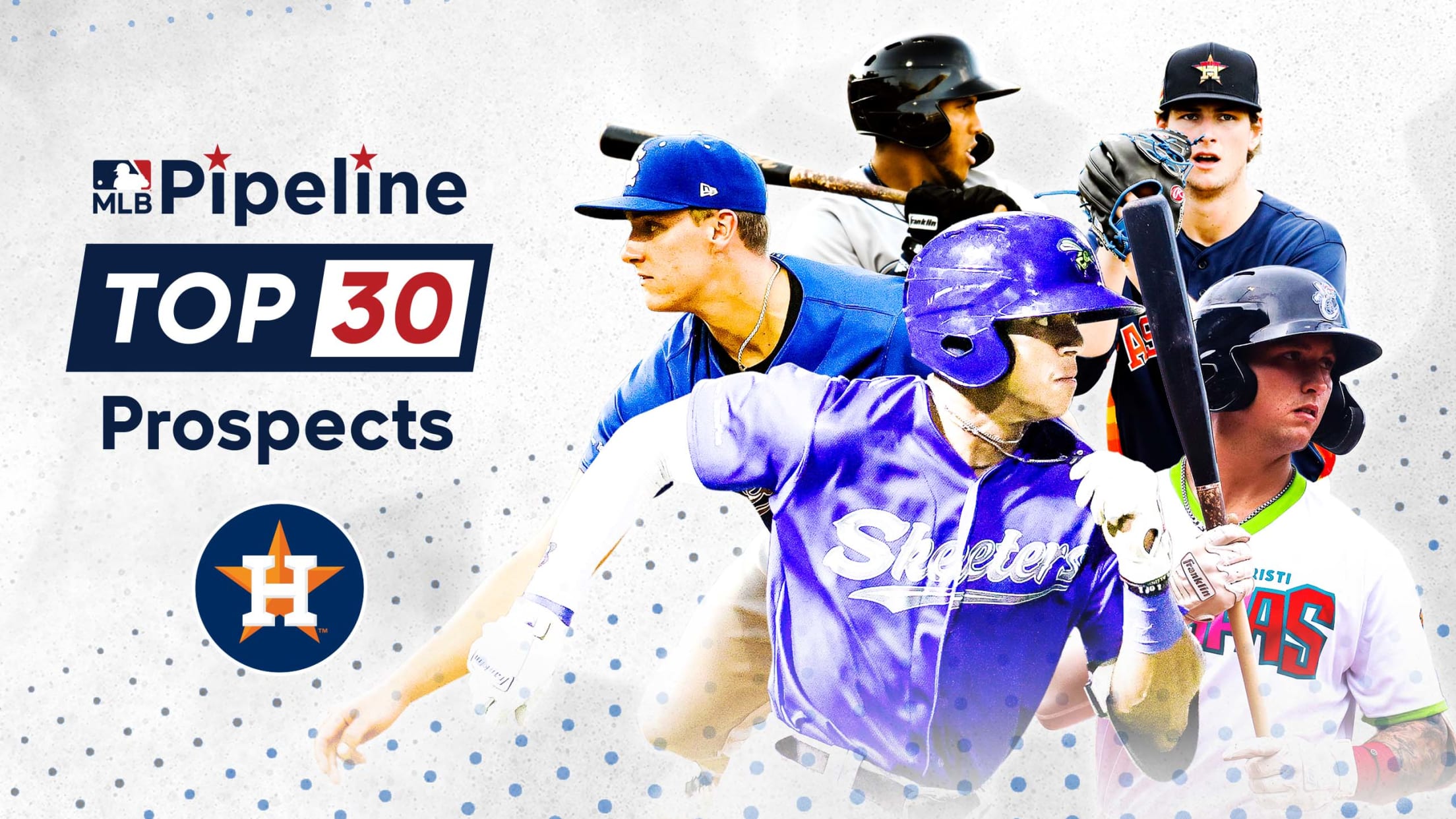 Since MLB Pipeline extended its biannual farm system rankings to cover all 30 teams in 2020, the Astros have placed 28th, 27th, 29th and 29th. They'll land in similar territory when our new ratings come out later this week. But that hasn't stopped them from extending their streak of consecutive
SS Peña resolved to forge own path, 'play my game'
No. 4 prospect bounced back from injury, hit .297 with 10 HRs in 2021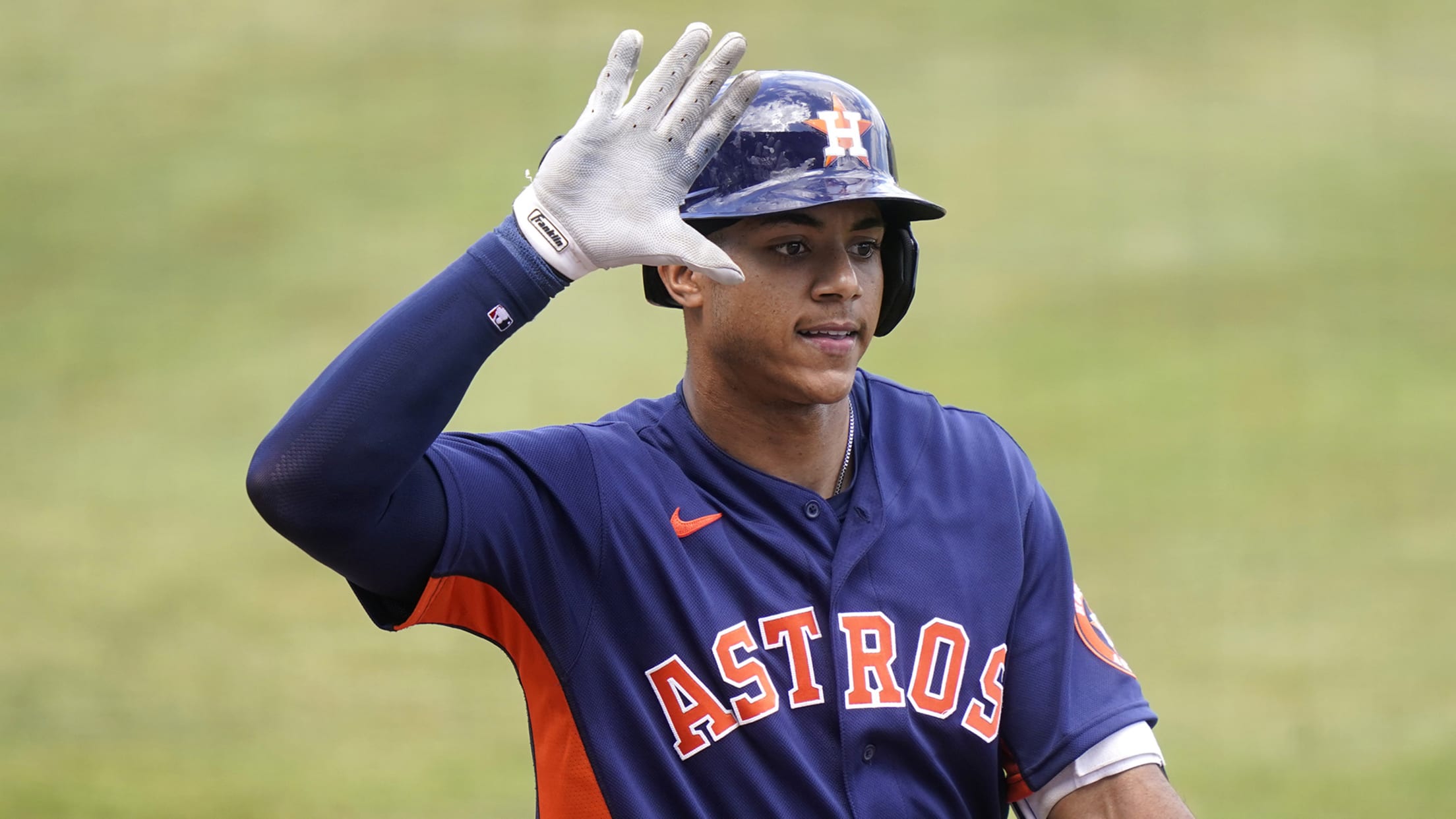 WEST PALM BEACH, Fla. -- When it comes to big shoes to fill, Carlos Correa left behind an Astros legacy that was much larger than his size 13s. A former No. 1 overall Draft pick in 2012 who became a cornerstone player on a team that won three American League
Astros' winning ways take root down on the farm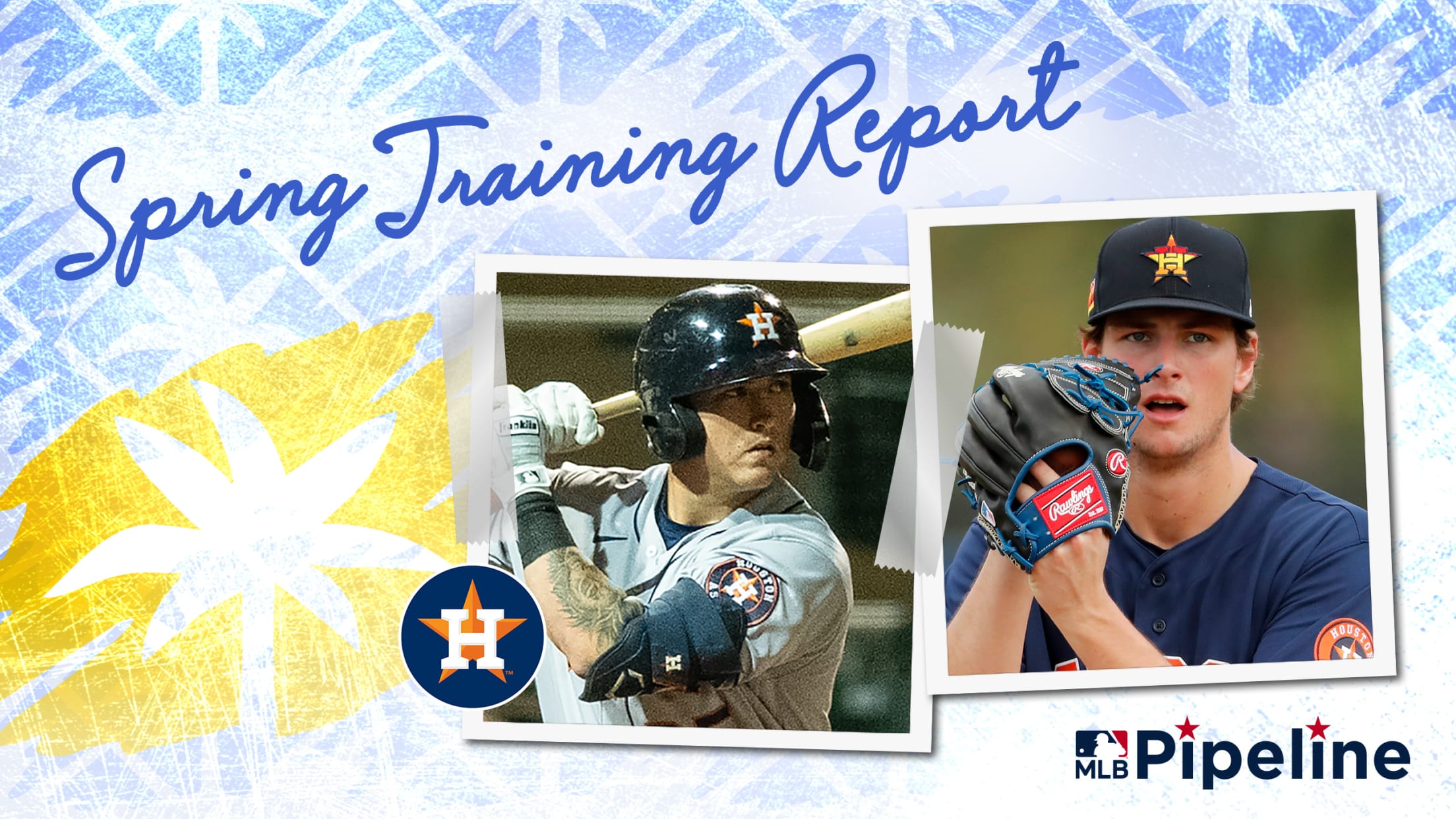 WEST PALM BEACH, Fla. -- Sara Goodrum began working as an intern with the Brewers in April 2017, after she played softball at the University of Oregon and earned a master's in exercise and sports science from the University of Utah. She climbed to the role of Minor League hitting
Q&A: Lee on his personal notebook, nearing The Show and more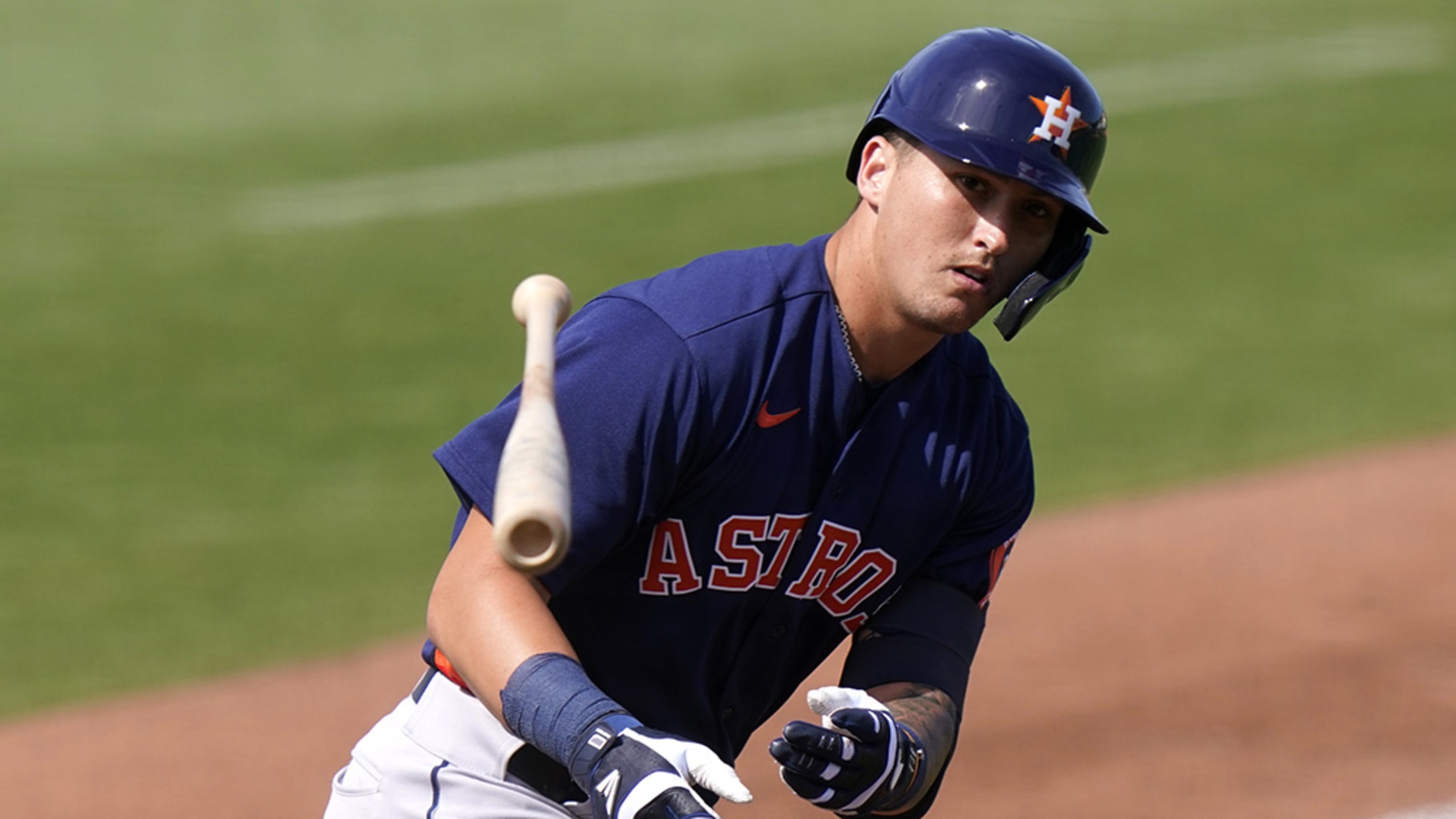 WEST PALM BEACH, Fla. -- Korey Lee is physically at Ballpark of the Palm Beaches in southeast Florida. Mentally, he's nearly in Houston. The top Astros prospect is on the precipice of joining the reigning American League champs after climbing three levels in 2021 and finishing out the season at
Big leagues in sight, Lee feels 'at home' in Houston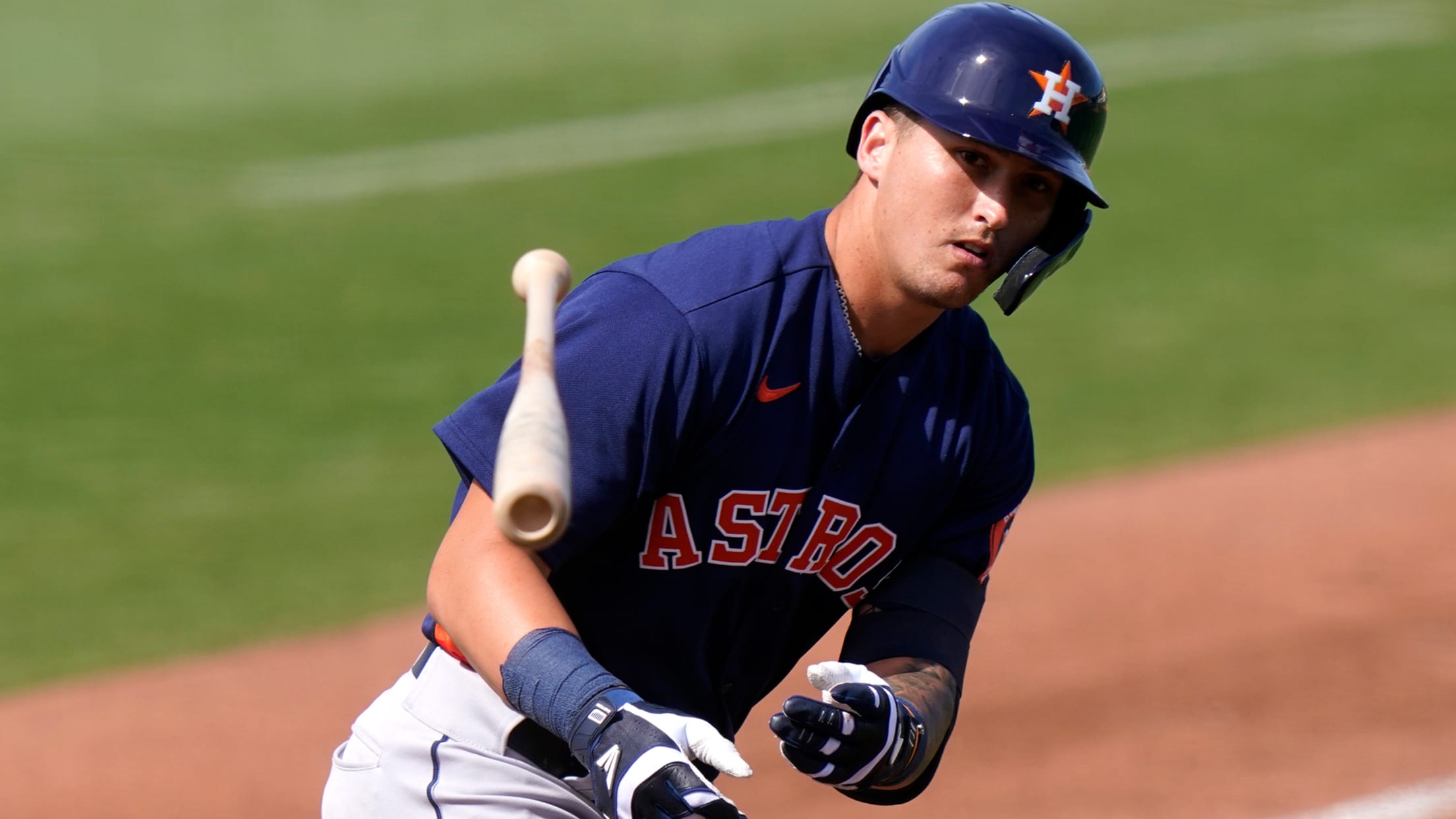 WEST PALM BEACH, Fla. -- A relocation to the Houston area with his girlfriend in the offseason -- plus the addition of a dog -- has Astros catching prospect Korey Lee wanting to put down more roots in the area. Lee, 23, seems well-positioned to be able to unpack his
Two-way star rising: Catcher/country singer Berryhill forging his own path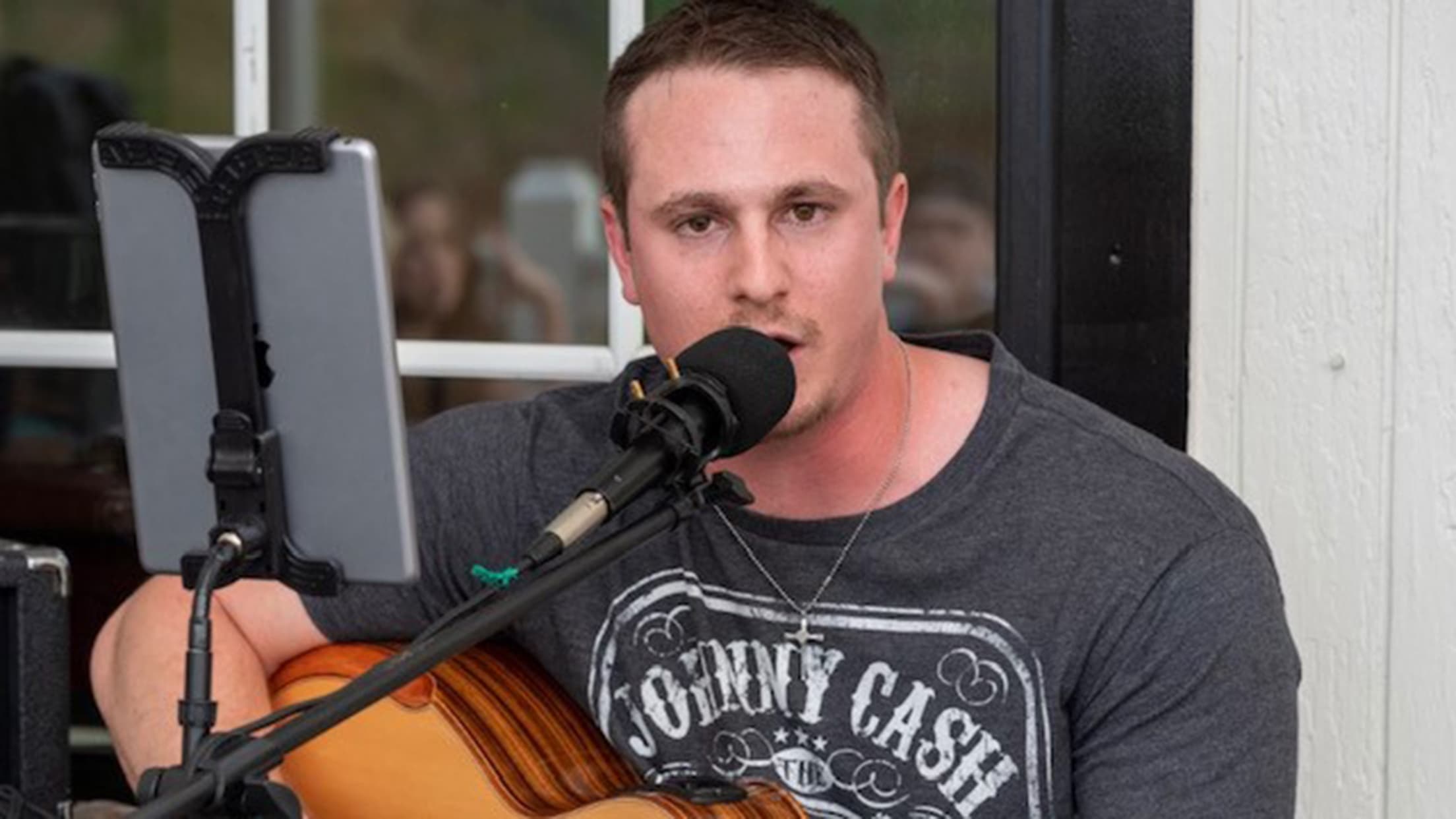 WEST PALM BEACH, Fla. -- Blame it all on his roots. Luke Berryhill showed up at Astros minicamp in his boots … along with his catching gear, some bats, two guitars and big dreams of making large crowds of people clap at his performance. Berryhill's primary goal would be doing
From the shadow of Yankee Stadium to an Astros top prospect
Comp pick for losing Cole (to the Yanks), Bronx native Santos ready for heavier load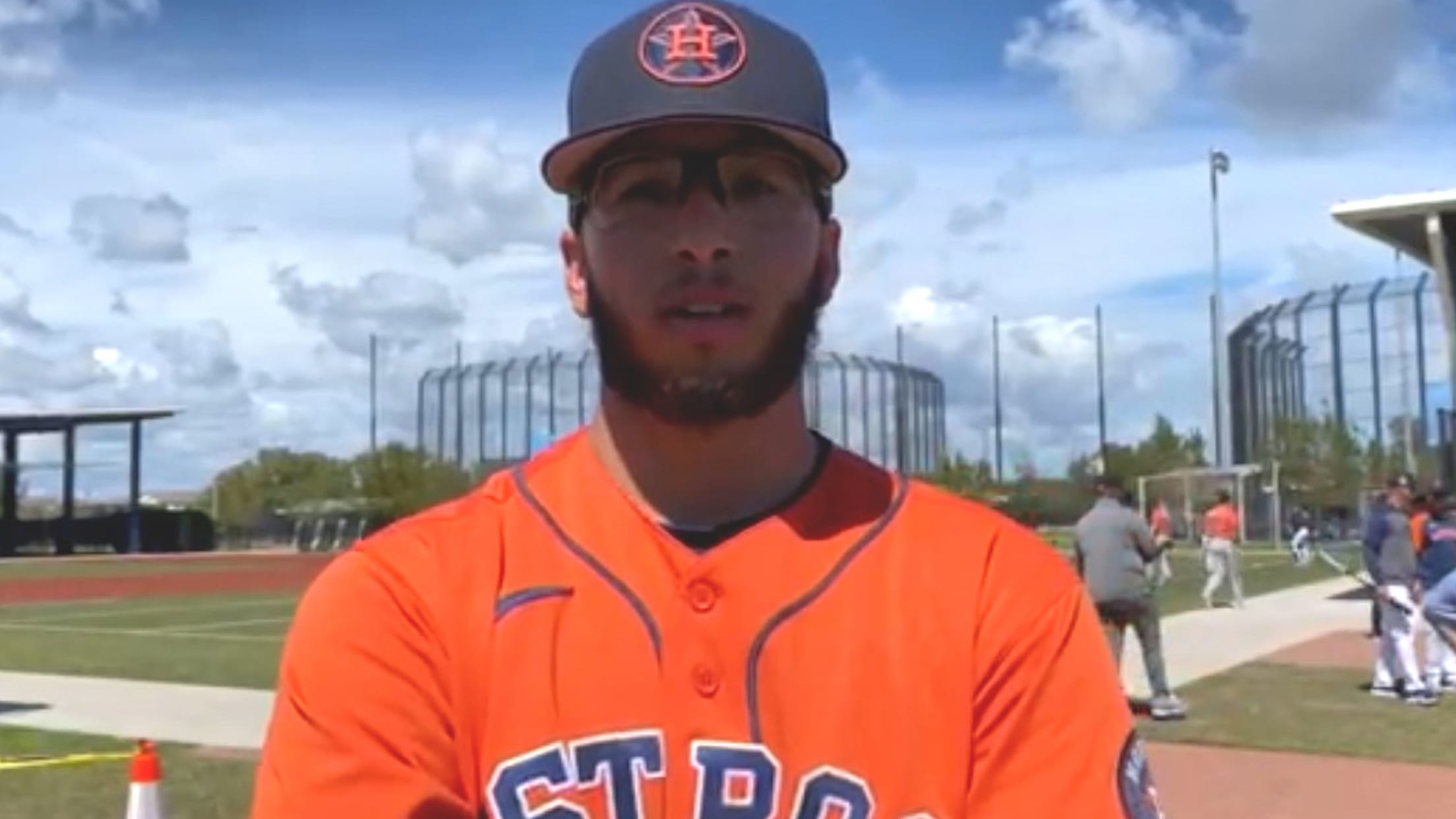 WEST PALM BEACH, Fla. -- Growing up in the Bronx, Alex Santos could hear the roar of the Yankee Stadium crowd from his living room. That helped plant the seed for a dream that he would one day get to play inside Yankee Stadium and hear the cheers from the
After meteoric rise in '21, Astros in sight for Hunter Brown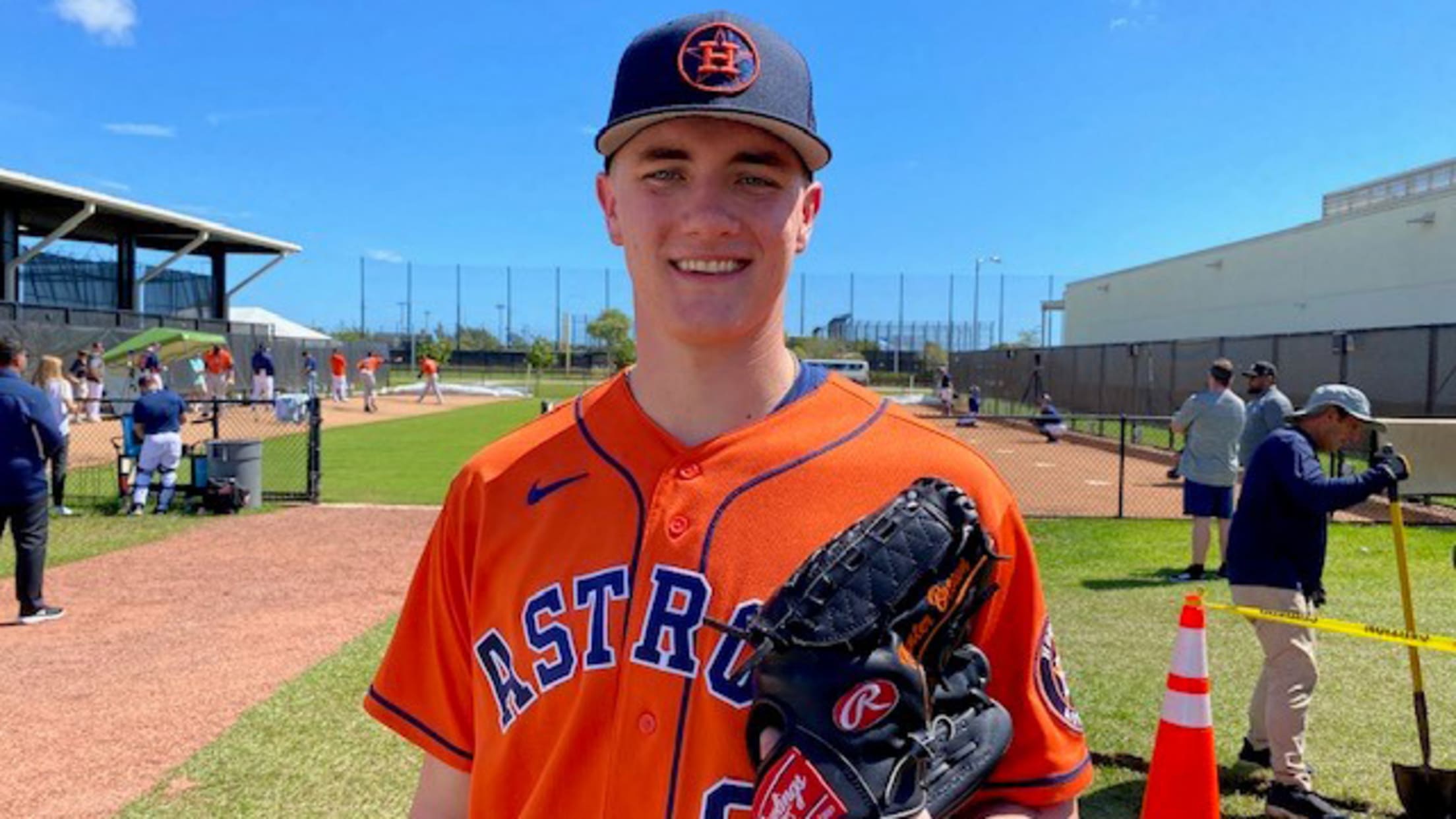 WEST PALM BEACH, Fla. -- Astros pitching prospect Hunter Brown grabbed his cell phone and anxiously punched in Justin Verlander's number. He was extremely nervous calling the phone of his idol growing up, and those nerves didn't fade even though the voice on the other end of the line was
Leon's dream within reach, but toolsy Cuban has work to do to join Astros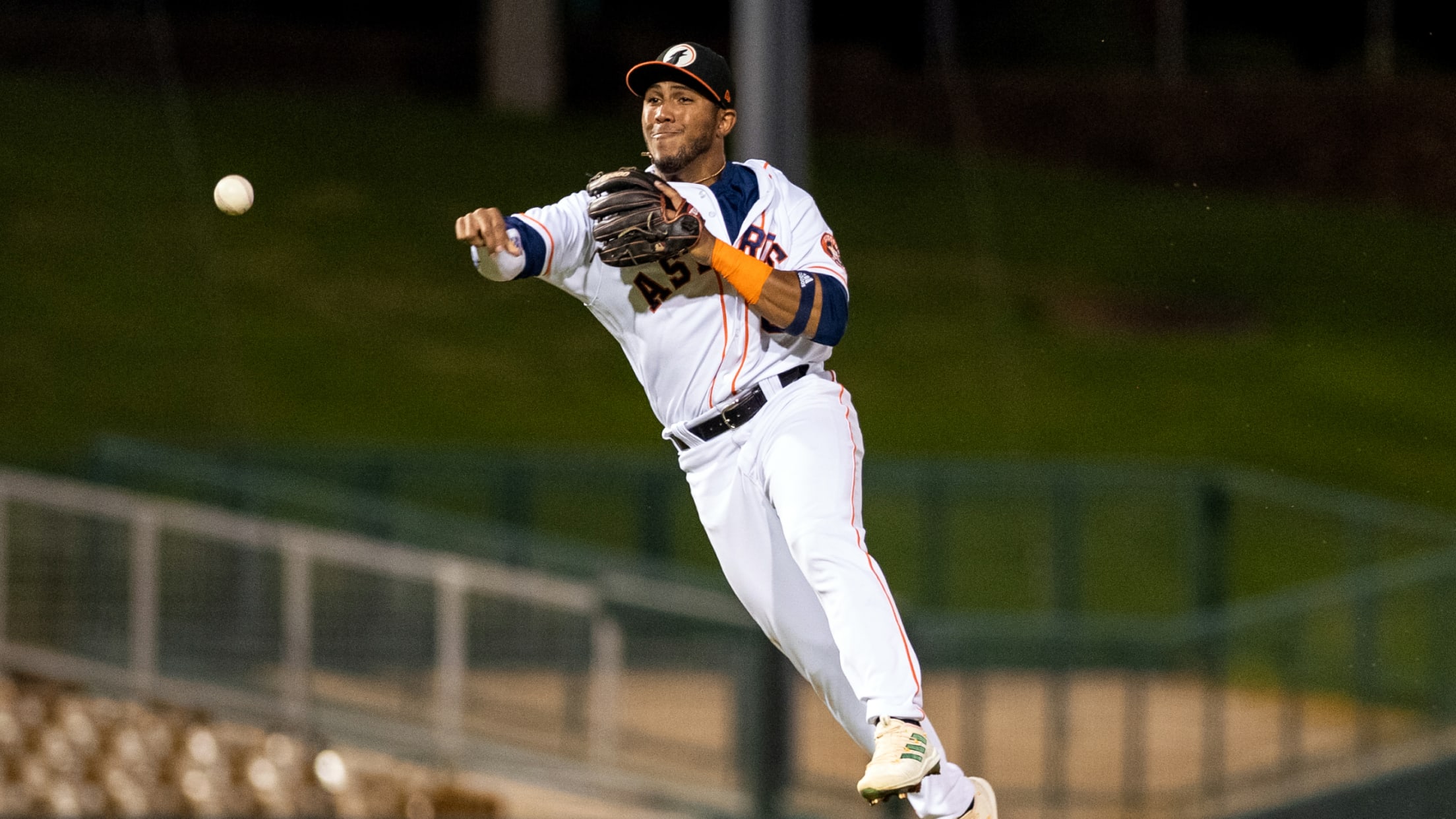 WEST PALM BEACH, Fla. -- His dream of reaching the Major Leagues being closer than ever, Pedro Leon's motivation has never been higher. He's thought plenty of times about getting the call and reaching The Show, but understands it's a call that may never come if he doesn't remain driven
Astros get early look at Korey Lee, other prospects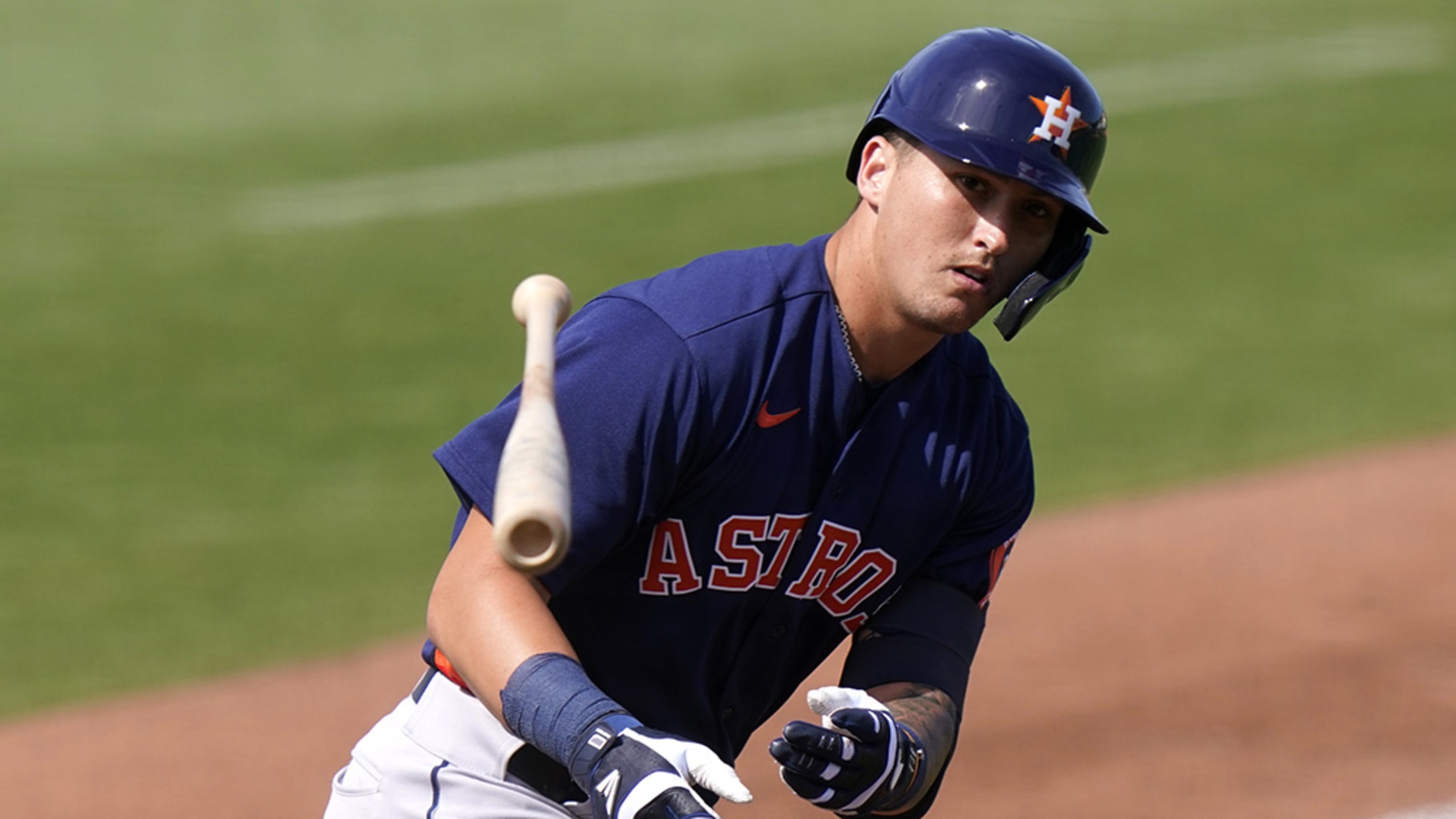 HOUSTON -- Many of the Astros' top prospects are working out on the back fields at Ballpark of the Palm Beaches in West Palm Beach, Fla., this week during the team's annual Minor League mini-camp. The camp leads into the full-blown Minor League Spring Training, which is set to begin
People will come: Astros forge 'new path' with Triple-A makeover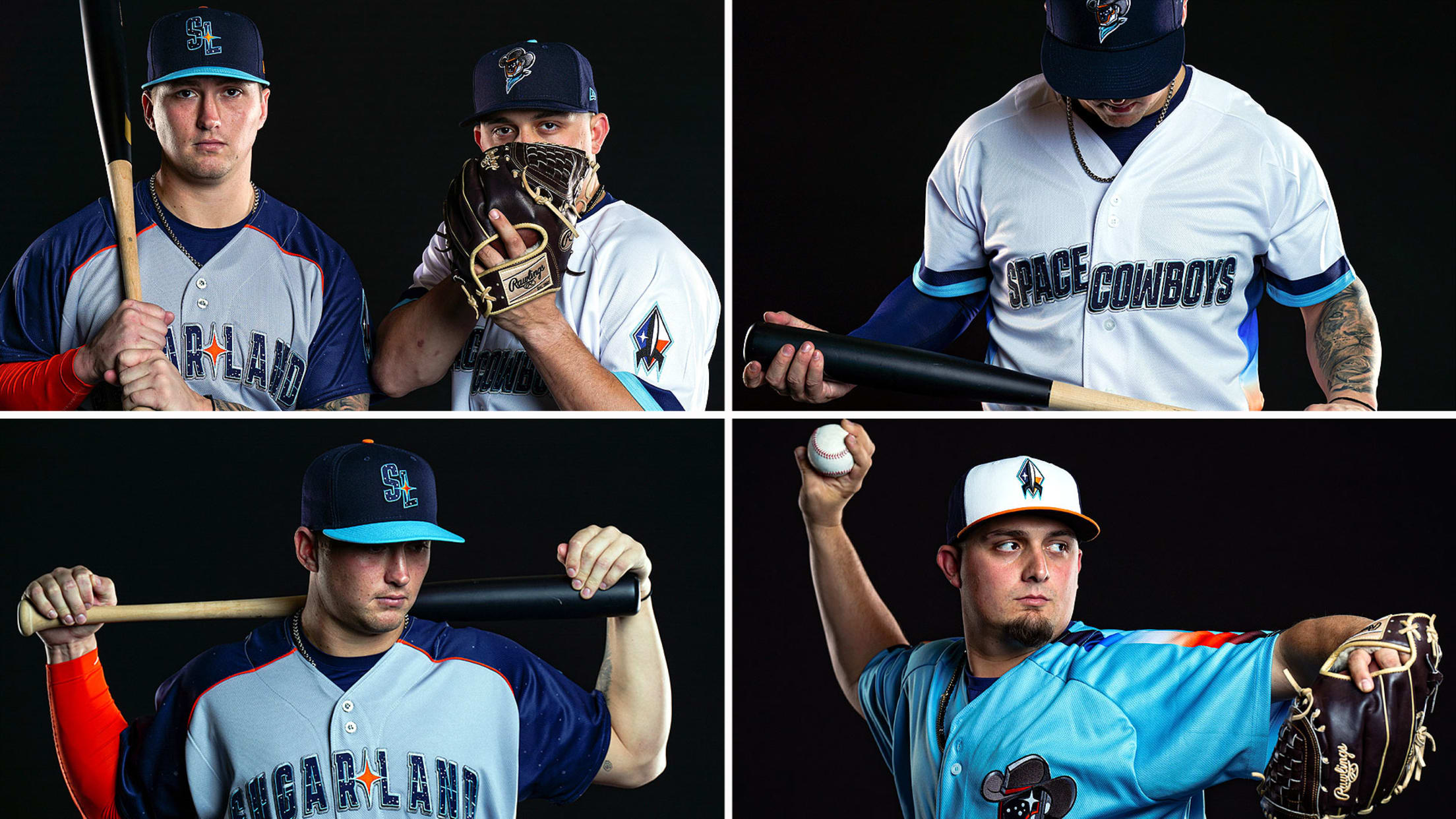 SUGAR LAND, Texas -- The Astros expected upward of 5,000 fans to attend their Triple-A rebranding launch party Saturday afternoon at Constellation Field. What they weren't expecting was having to delay their formal presentation on the field for several minutes -- to accommodate scores of fans that formed a line
Elite OF among 15 int'l prospects Astros add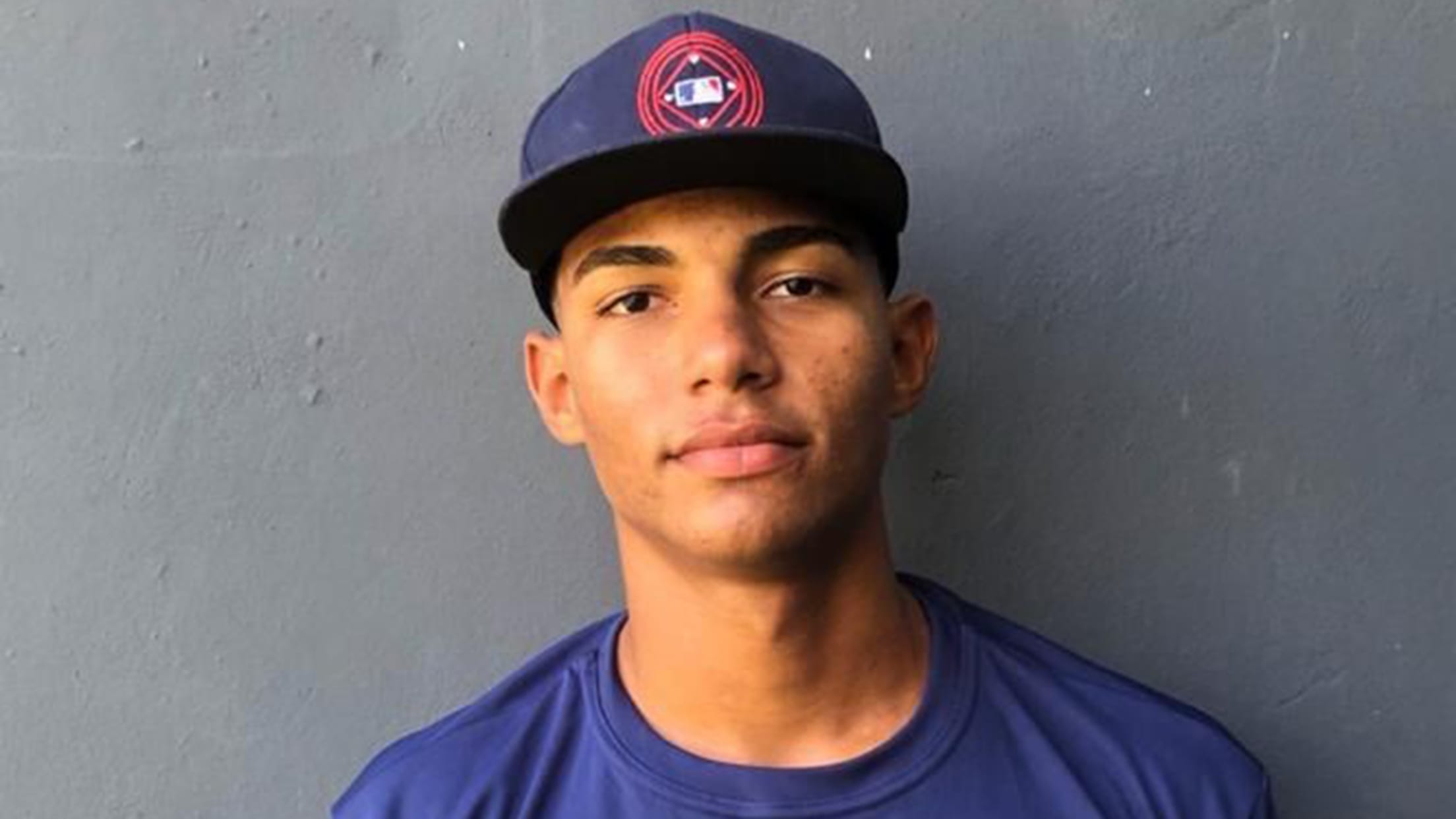 HOUSTON -- The Astros agreed to terms on contracts with 15 international free agents on Saturday, including 12 players from the Dominican Republic and three from Cuba. Terms of the contracts were not disclosed. Saturday was the start of the international signing period, which runs through Dec. 15. "Each international
Astros protect 4 prospects from Rule 5 Draft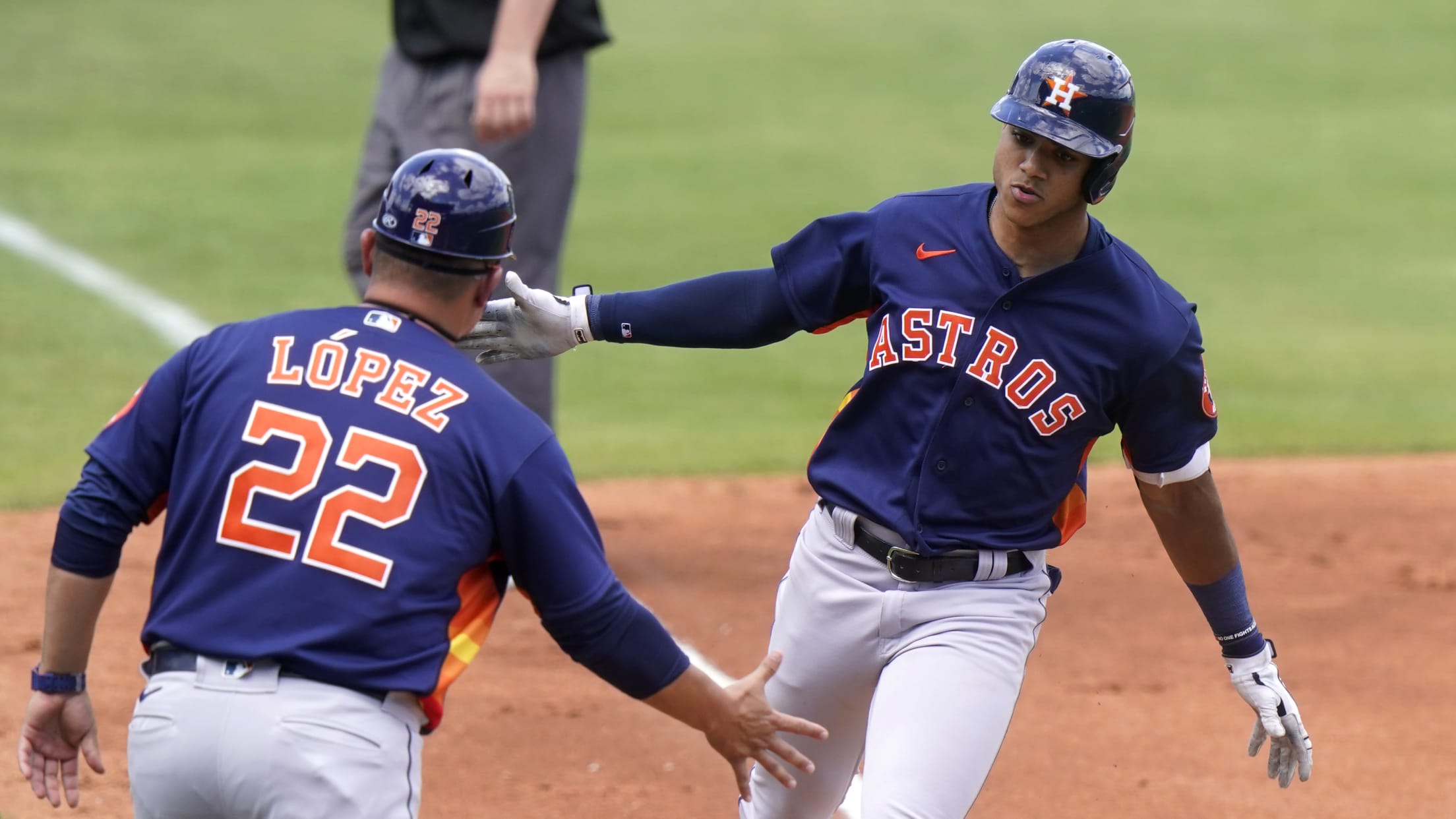 The Astros added left-handed pitcher Jonathan Bermudez, right-handed pitcher Shawn Dubin and infielders Jeremy Peña and Joe Perez to their 40-man roster, protecting all four prospects from the upcoming Rule 5 Draft, general manager James Click announced on Friday. The Rule 5 Draft allows clubs without a full 40-man roster
How the World Series teams were built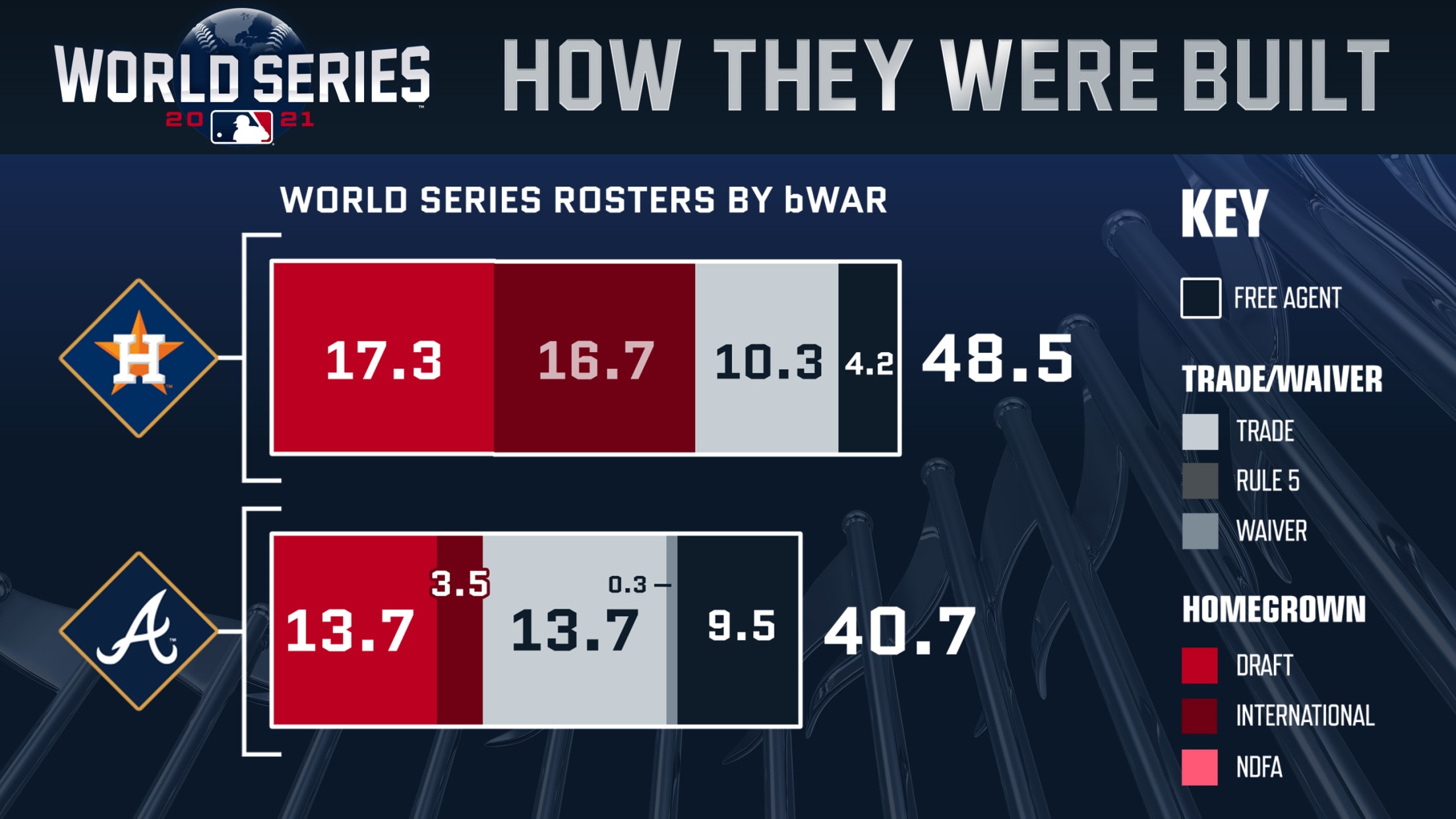 One team is back in the World Series after a one-year absence, carried there largely by a productive core of homegrown players, with a surprising postseason star coming via a trade few paid attention to at the time. The other team is back in the World Series for the first
Peña hits trio of homers, including walk-off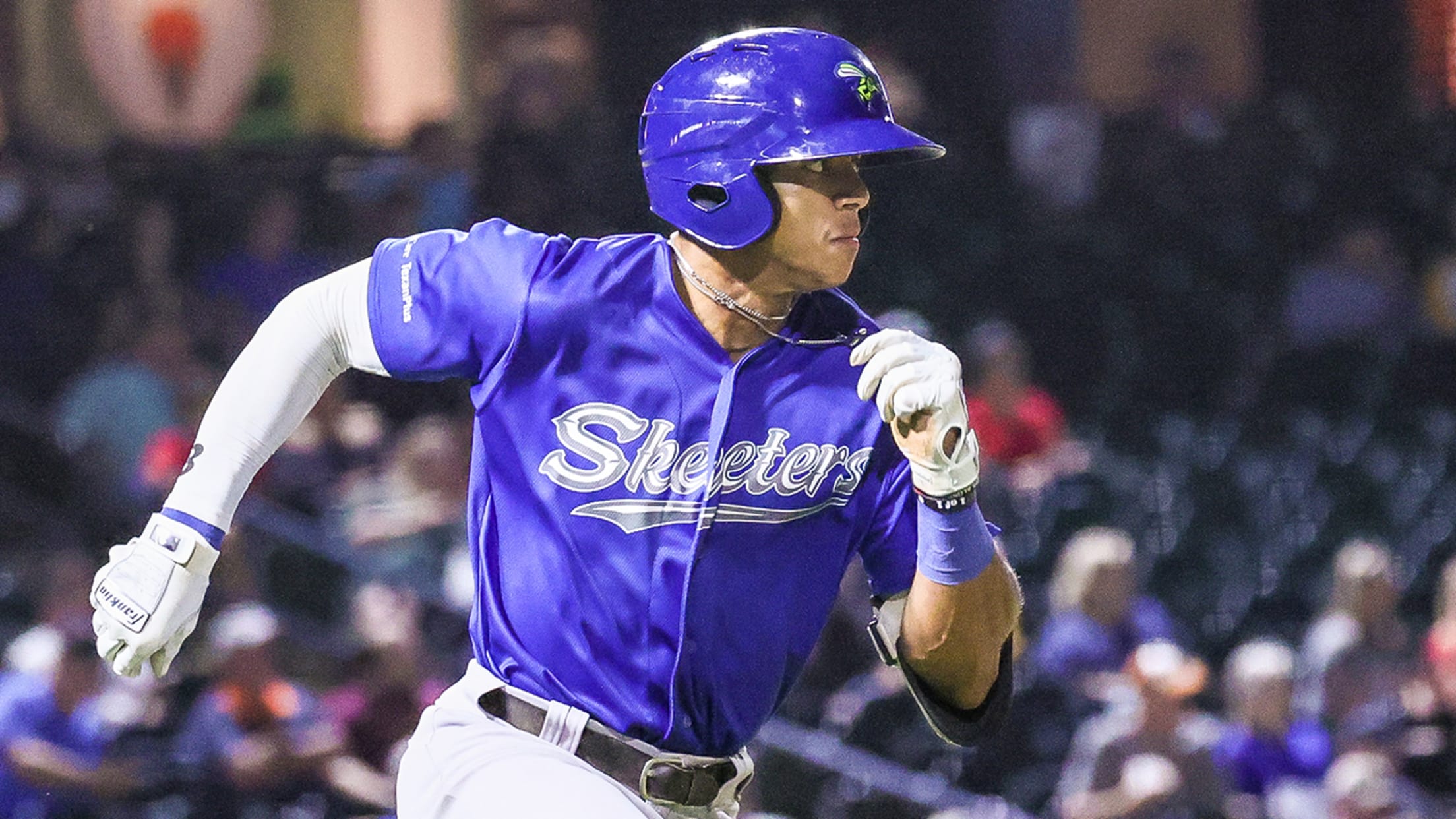 Jeremy Peña put together a home run smorgasbord for the Sugar Land Skeeters on Tuesday night. The Astros' No. 4 prospect collected three homers -- including a walk-off, two-run shot with two outs in the ninth inning to defeat the Albuquerque Isotopes, 8-7.