Toro makes MLB debut; Correa targets return
Club's No. 6 prospect provides infield depth with veterans out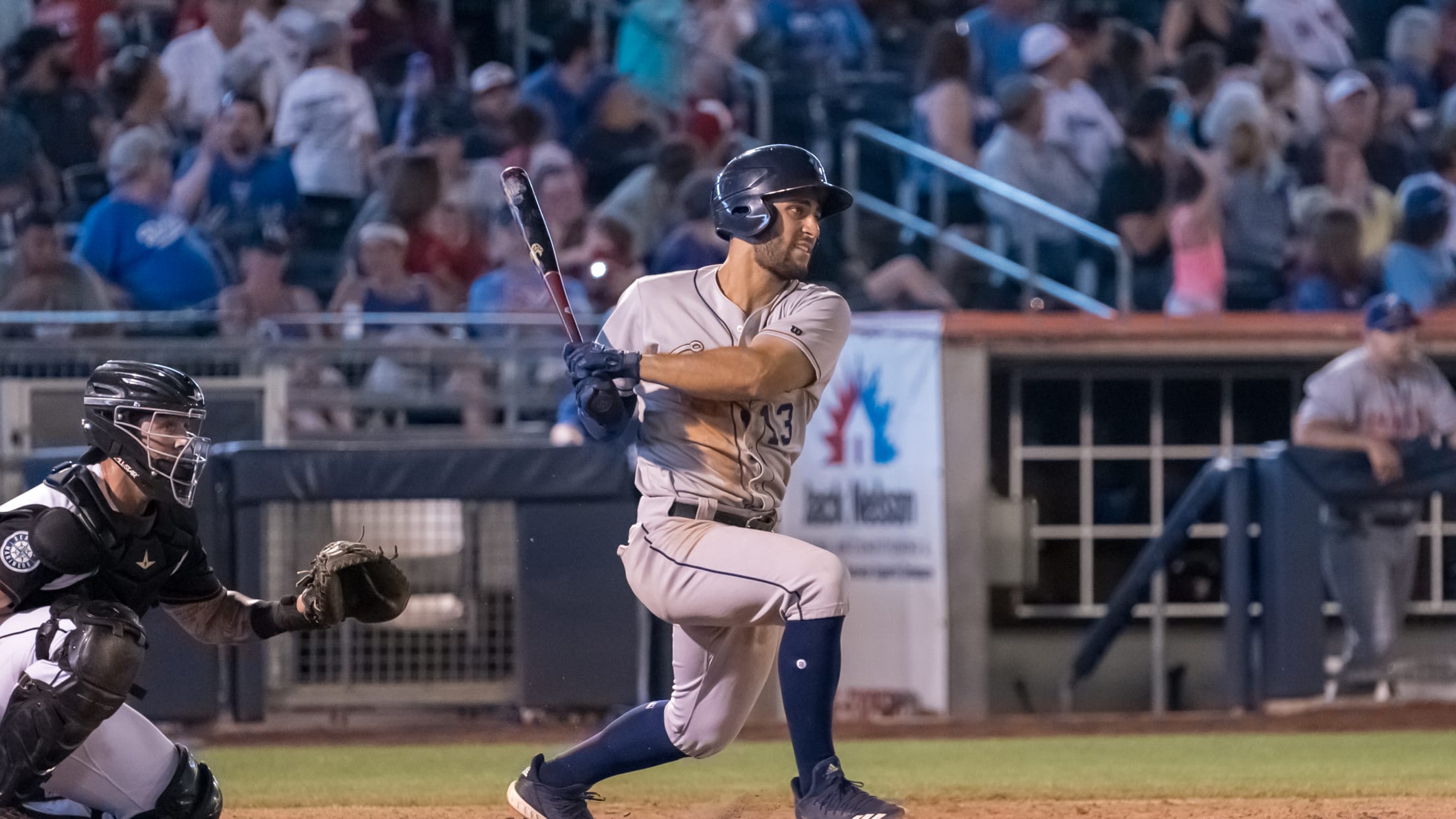 HOUSTON -- Speaking to the media for the first time since he left the Astros' game Monday with a stiff lower back, shortstop Carlos Correa said Thursday he believes he'll be back on the field within the next couple of weeks and be a driving force in Houston's quest for
Armenteros to be recalled for Saturday start
Cole, Peacock nearing returns to mound for Astros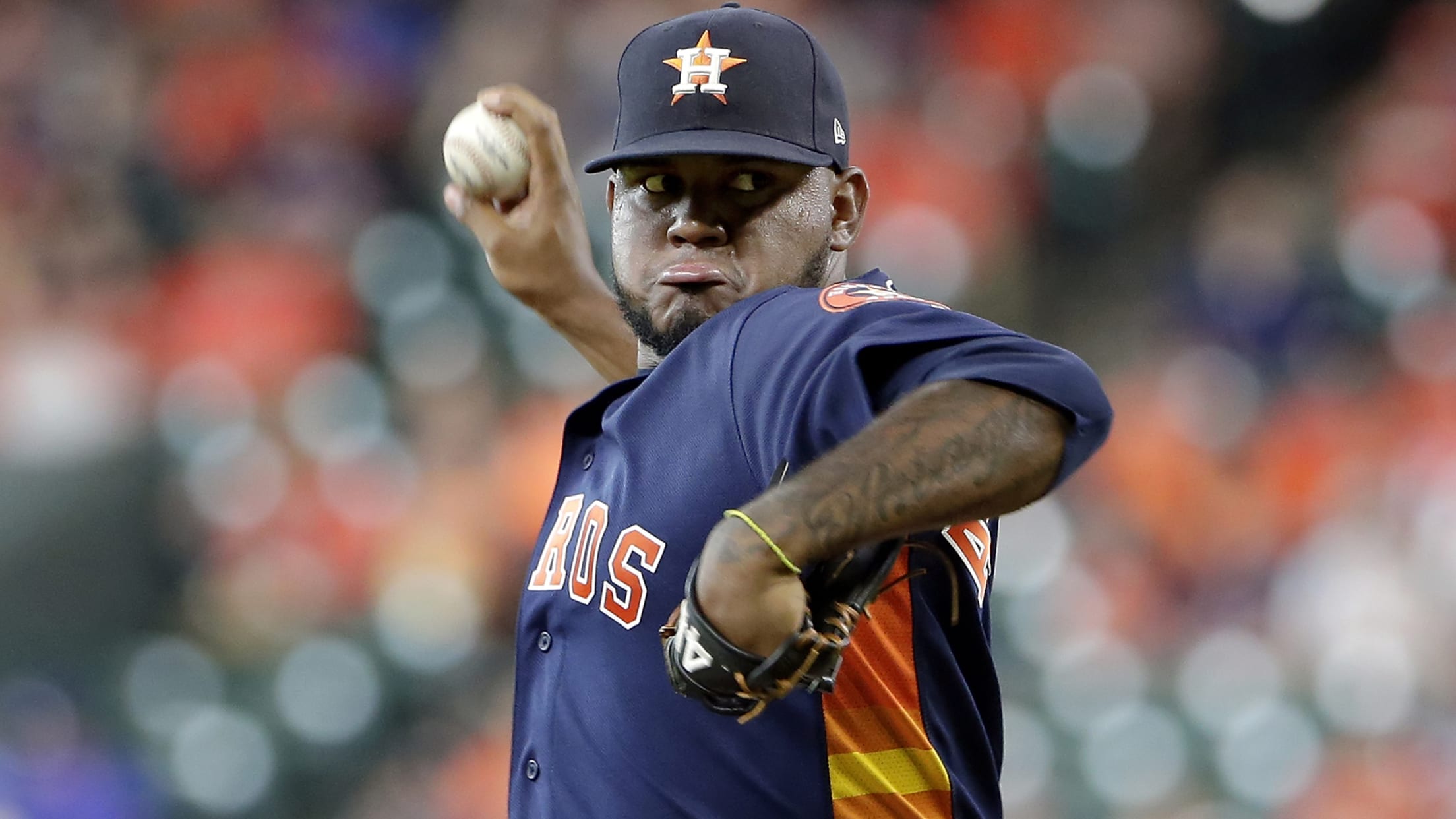 OAKLAND -- Rookie right-hander Rogelio Armenteros will be called up from Triple-A Round Rock to start Saturday's game against the A's at the Coliseum, Astros manager AJ Hinch said Friday. Armenteros will fill the spot in the rotation that became vacant when Monday's game against the White Sox was rained
Alvarez passes Pujols with rookie RBI milestone
Phenom drives in 35th run in 30th game as Astros win sixth straight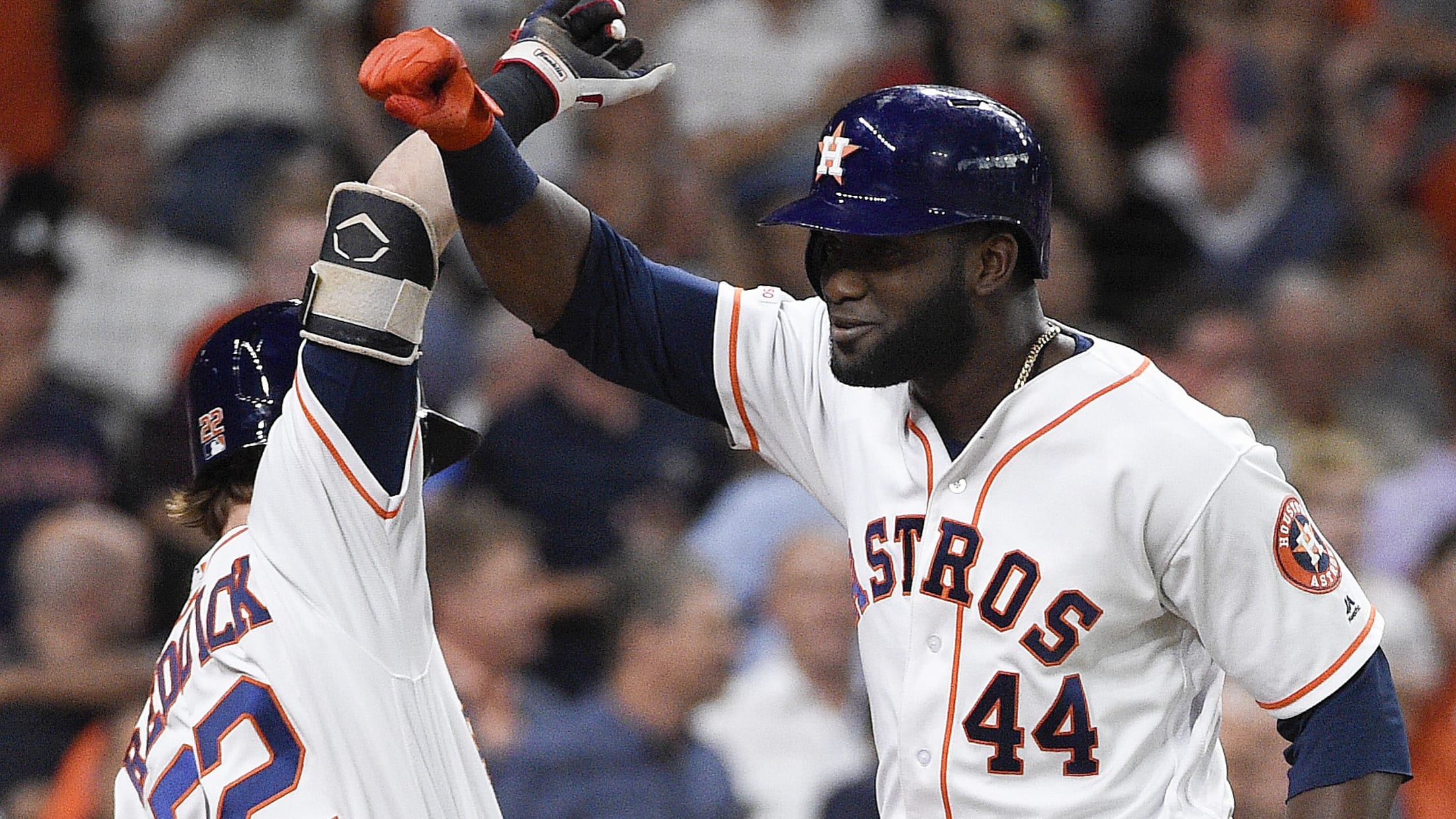 HOUSTON -- Astros designated hitter Yordan Alvarez got some advice from Albert Pujols of the Angels when he reached first base last week. The future Hall of Famer had clearly been paying attention to what Alvarez had been doing early in his career and told the rookie to keep working
Armenteros to get another turn in rotation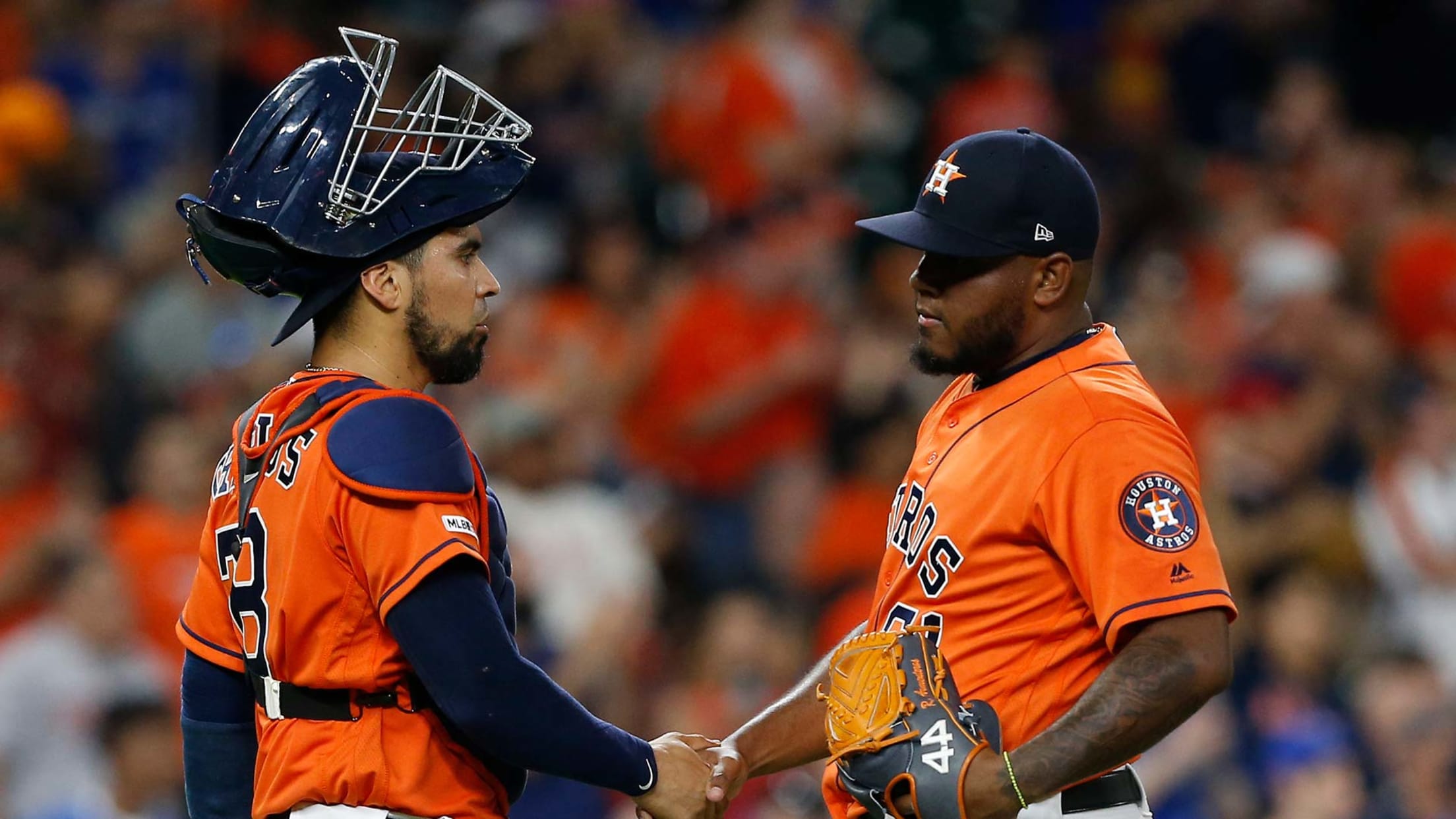 ANAHEIM -- It's mostly a matter of circumstance, but Rogelio Armenteros will get another turn in the Astros' rotation against the Rangers this weekend. It's not that Armenteros wasn't effective in the first appearance of his second Major League stint, as he allowed just one unearned run in four innings
Armenteros rejoins rotation-strapped Astros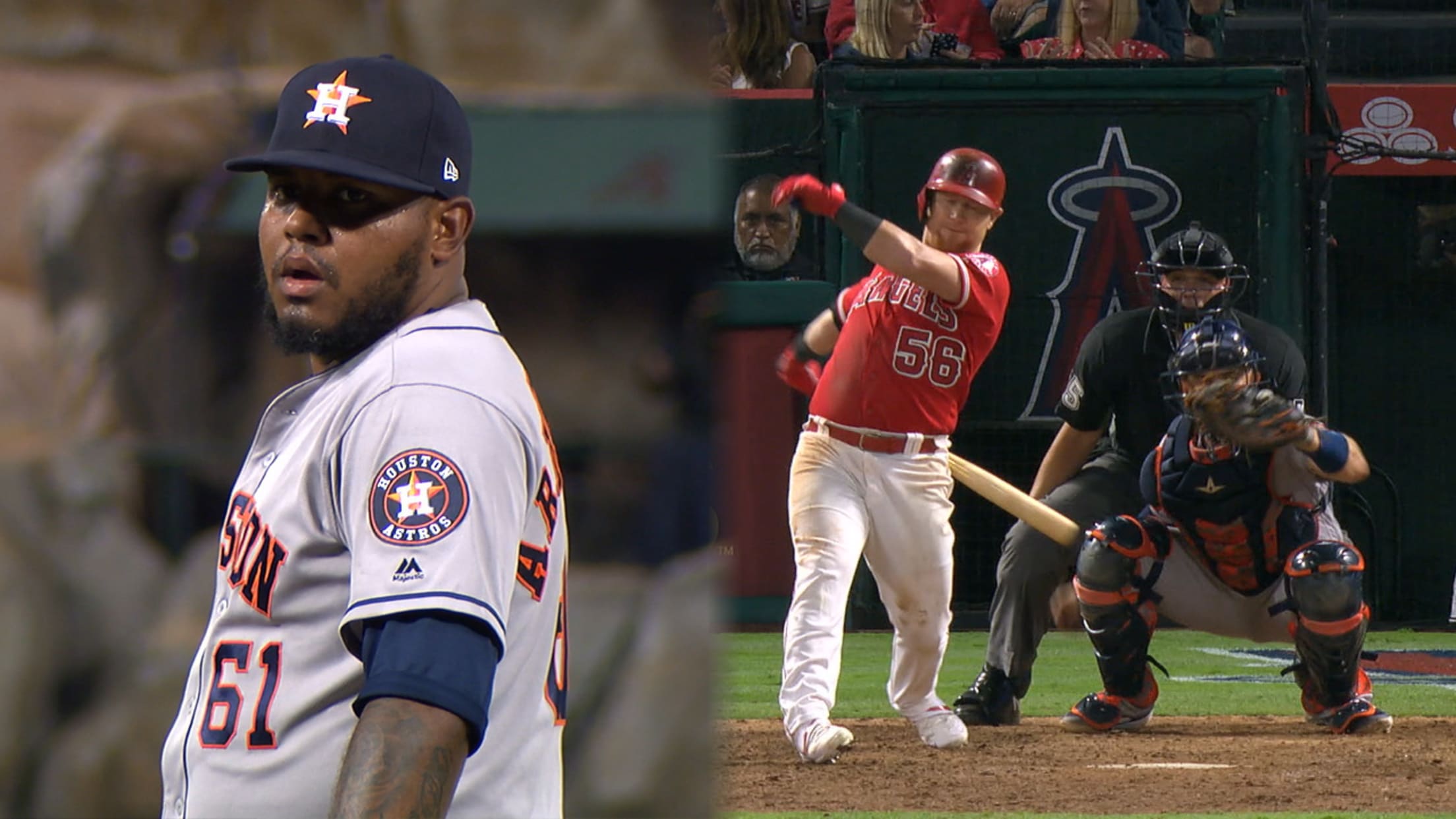 ANAHEIM -- The Astros recalled right-hander Rogelio Armenteros from Triple-A Round Rock to pitch in Tuesday's game at Angel Stadium. Armenteros worked four innings, holding the Angels to one unearned run on two hits and a walk in four innings with three strikeouts in a 7-2 Astros loss. Armenteros threw
Prospect Corbin Martin undergoes TJ surgery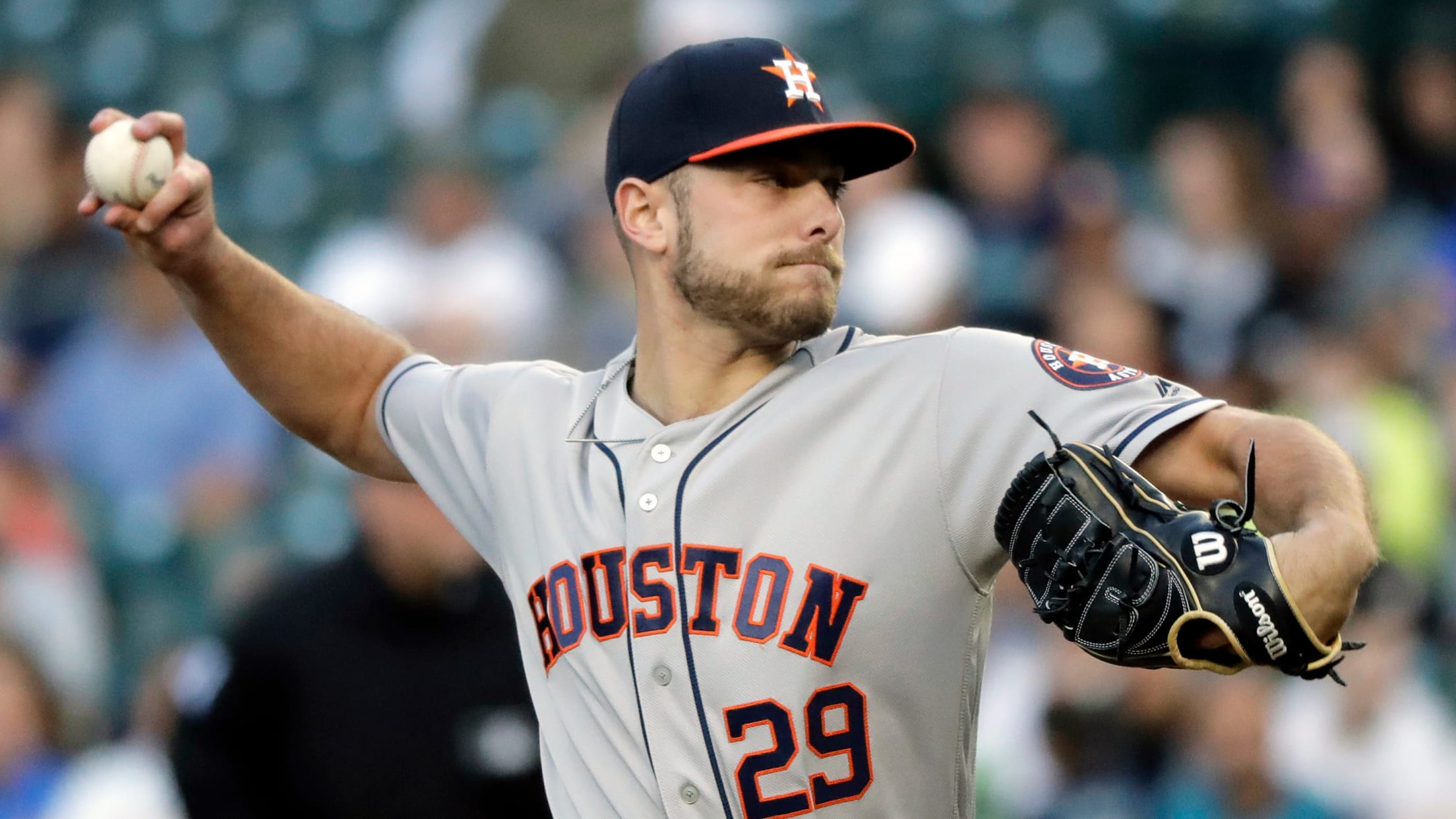 HOUSTON -- Corbin Martin is in for a long recovery following Wednesday's successful Tommy John surgery and could be out for a majority of the 2020 season as well. The right-hander, ranked as Houston's No. 4 prospect, made five Major League starts this season before being sent to Triple-A Round
Astros sign No. 14 int'l prospect Lorenzo
Dominican SS leads 13-player haul to start international signing period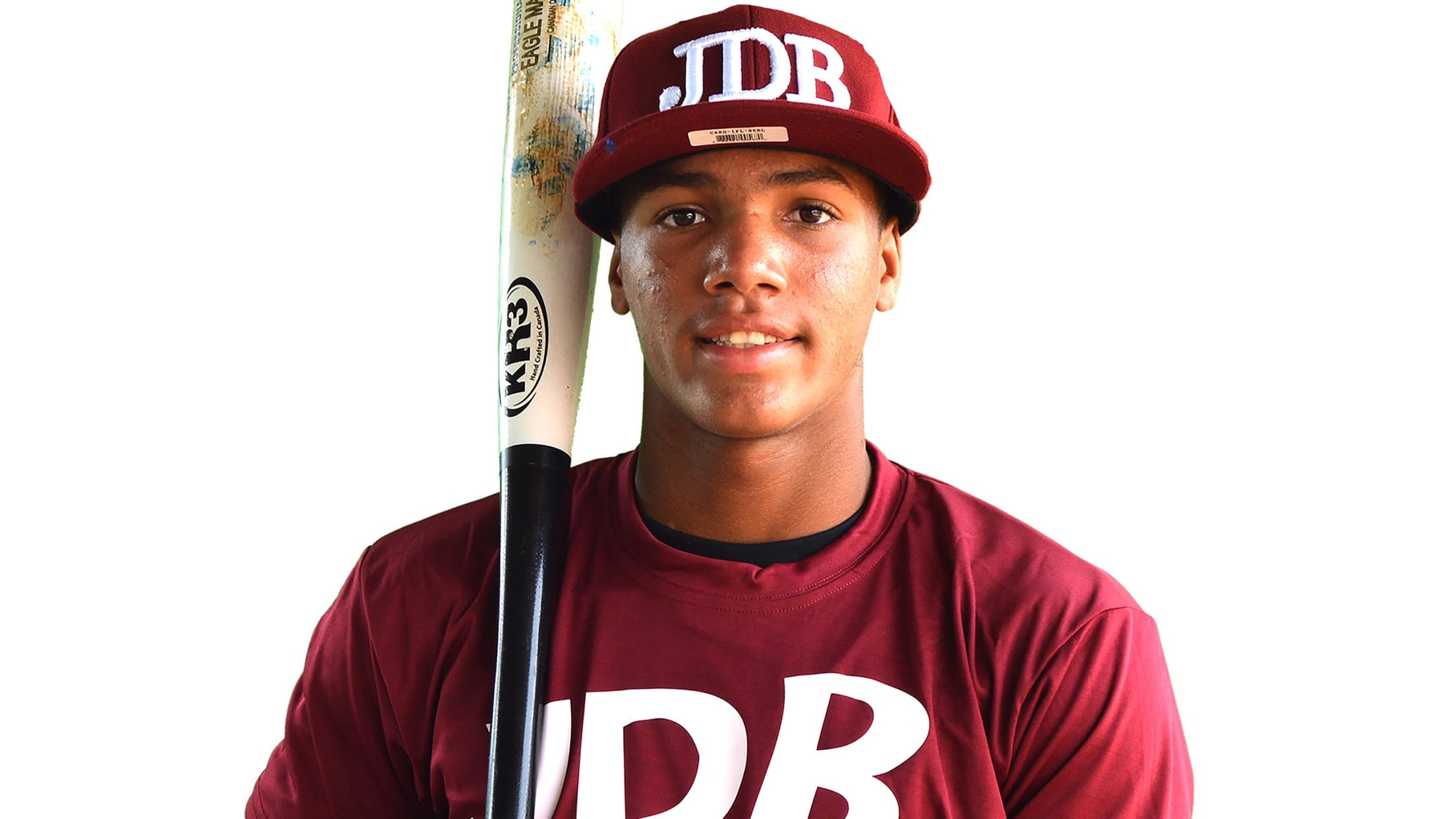 DENVER -- The Astros agreed to terms Tuesday with 13 international prospects, including shortstop Dauri Lorenzo, No. 14 on MLB Pipeline's Top 30 International Prospects list, for $1.8 million, MLB.com's Jesse Sanchez reported. The Astros, who didn't announce signing bonuses, came to terms with nine players from the Dominican Republic,
Righty Urquidy coming up to debut for Astros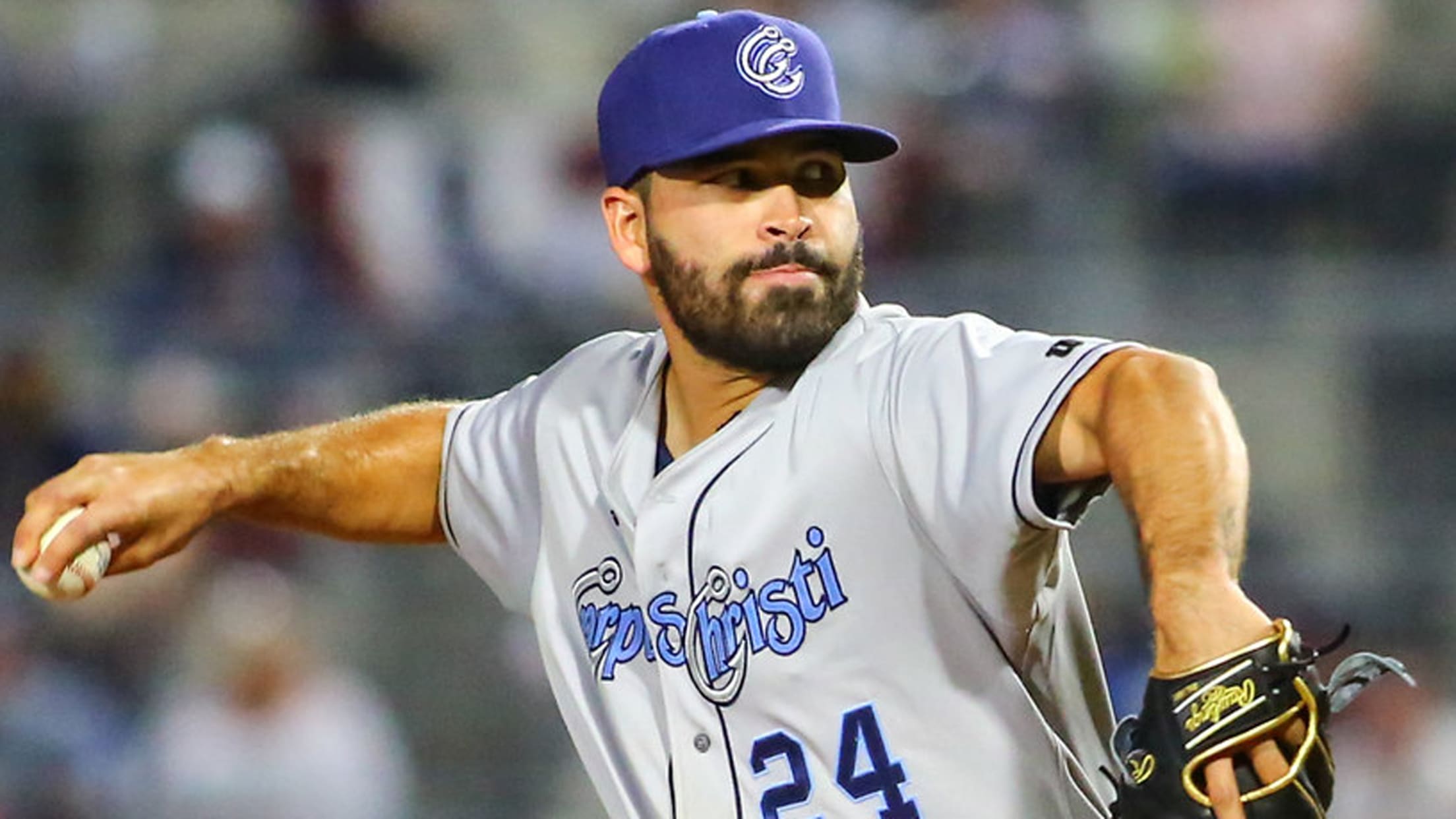 HOUSTON -- A flurry of injuries and some underperformances among their pitchers is forcing the Astros to turn to right-handed prospect Jose Urquidy -- the team's 29th-ranked prospect by MLB Pipeline -- to start Tuesday's series opener against the Rockies at Coors Field. It will be his Major League debut.
Bukauskas to pitch in Futures Game
Astros' No. 5 prospect will be club's lone representative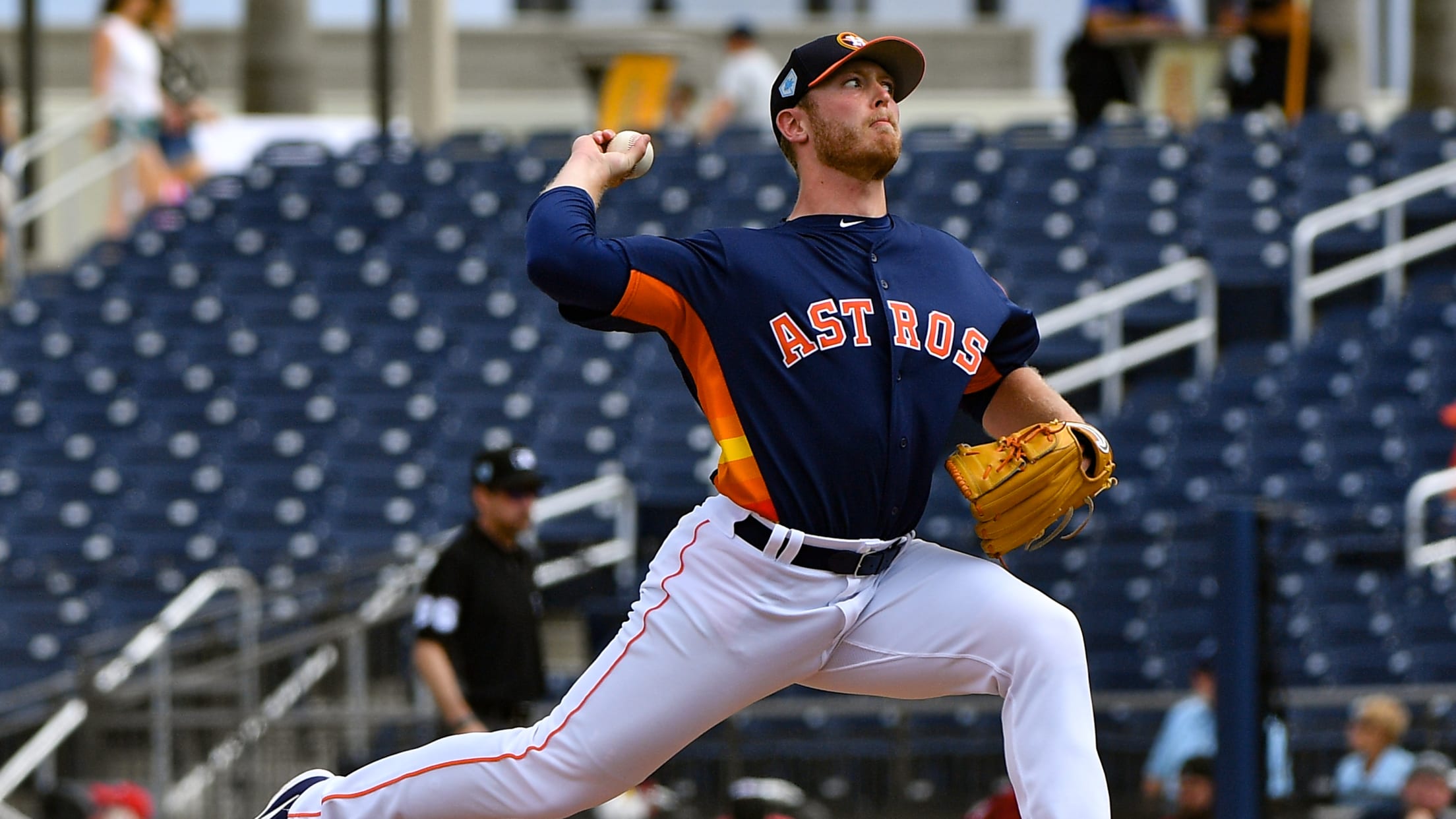 HOUSTON -- Astros pitching prospect J.B. Bukauskas will be the club's lone representative at the SiriusXM All-Star Futures Game, which this year will feature the American League vs. the National League. The game will take place at 6 p.m. CT on Sunday, July 7, at Progressive Field in Cleveland. Bukauskas,
Alvarez day to day with left knee discomfort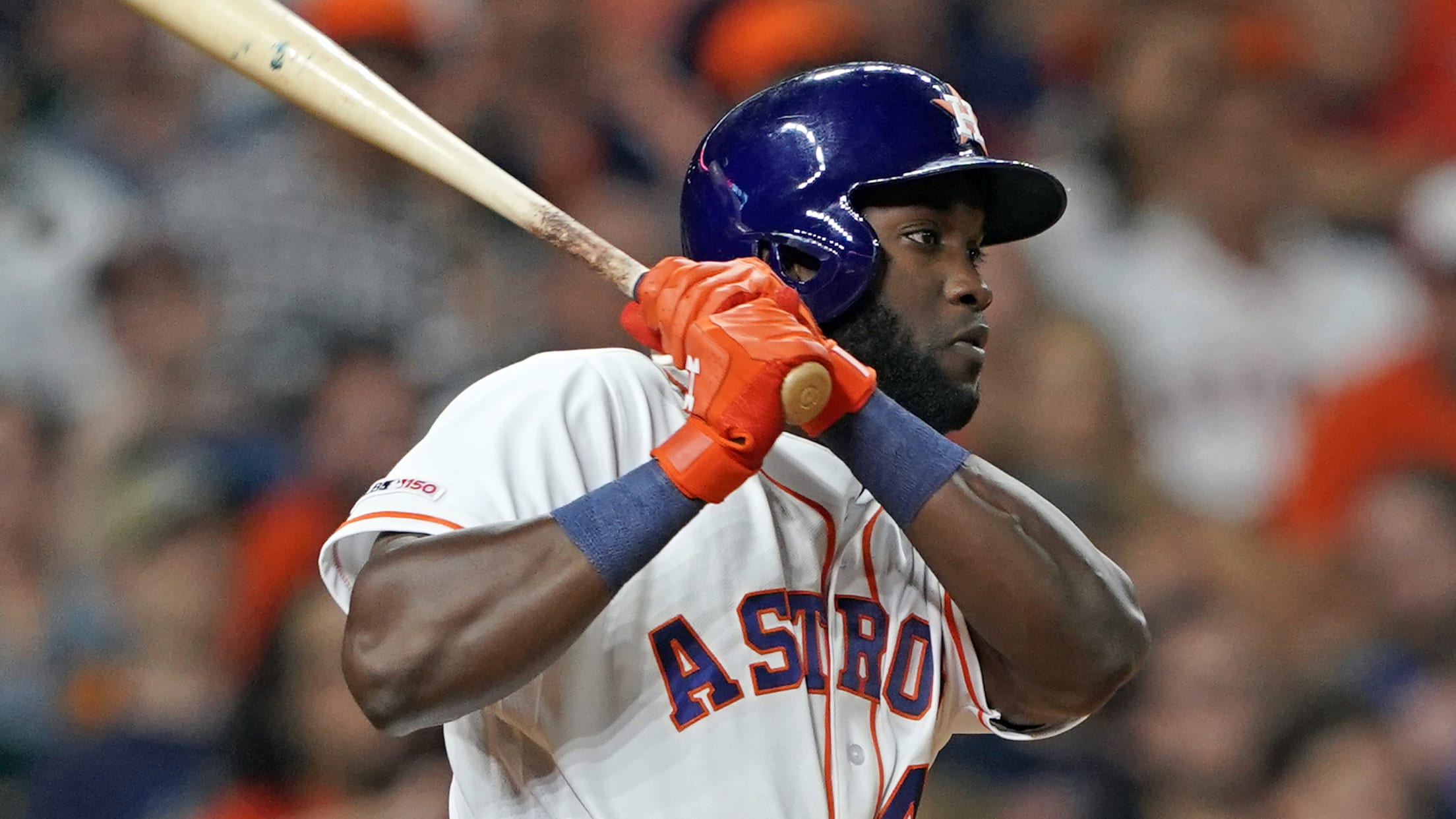 HOUSTON -- Rookie slugger Yordan Alvarez is expected to miss a game or two after leaving Thursday's 10-0 loss to the Pirates after three innings with what the team called left knee discomfort. Alvarez fouled a ball off that knee Tuesday and then felt something while stopping to catch a
Alvarez on record pace with 7 HRs, 16 RBIs
Astros' phenom is first to reach those totals through 12 MLB games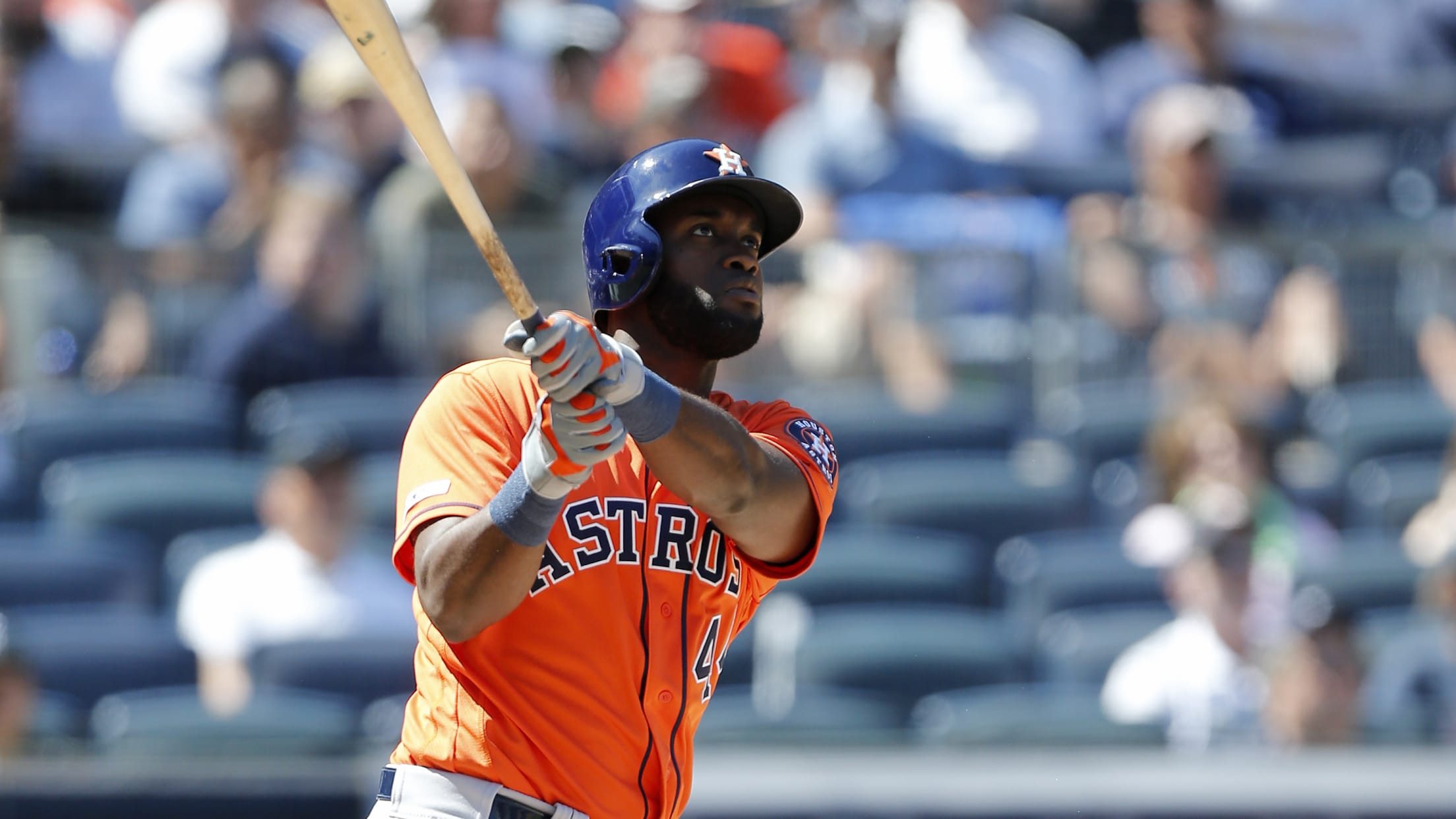 NEW YORK -- Watching Yordan Alvarez hit, it's difficult to believe he's a rookie with only two weeks of big league experience under his belt. The Astros' 21-year-old slugger continued to impress Sunday, drilling a two-run home run against lefty J.A. Happ, the knockout punch that ended the Yankees starter's
Alvarez's blast unable to lift 'snakebitten' Astros
Reddick also homers as Houston drops 7th straight game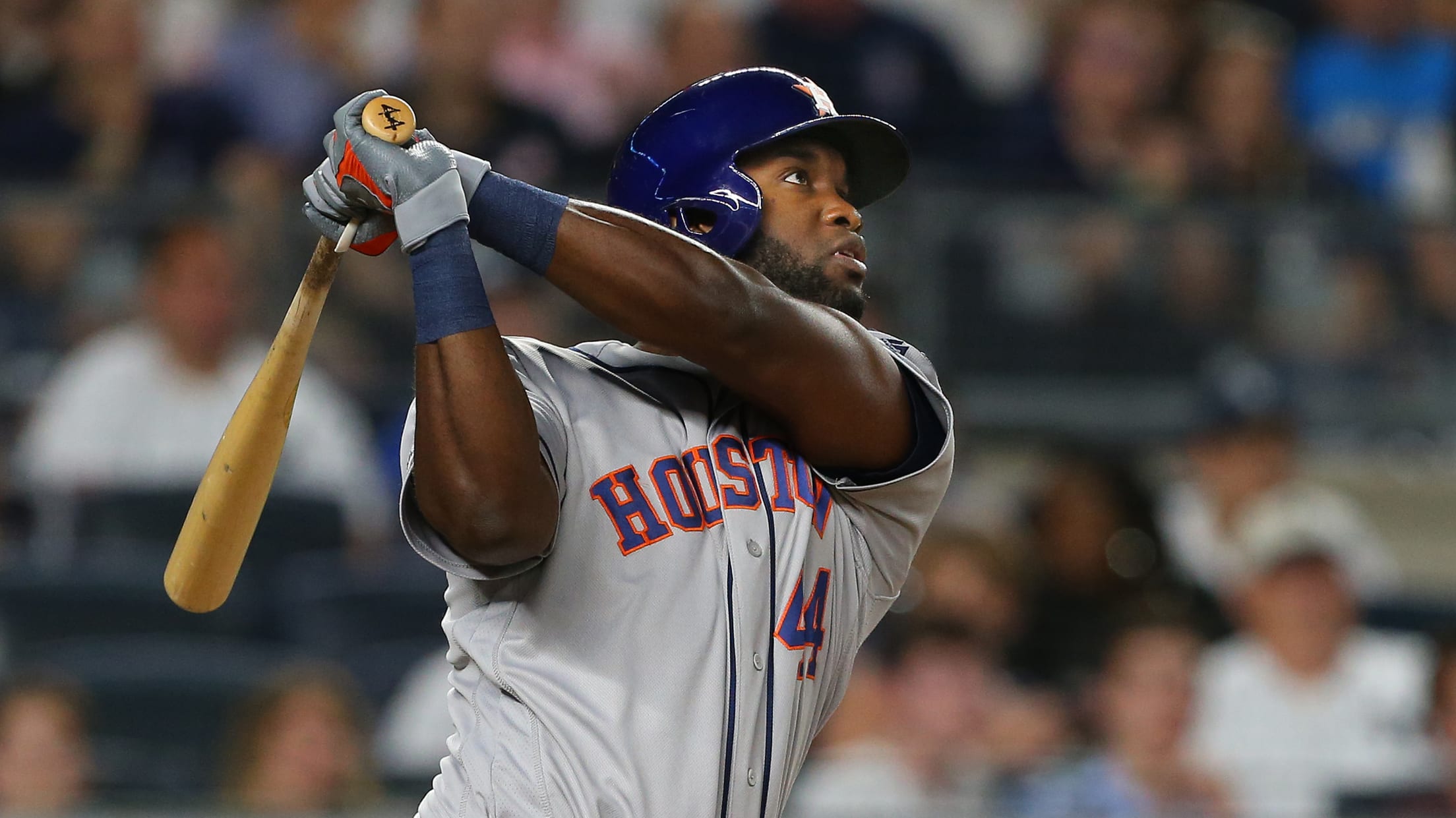 NEW YORK -- When Yordan Alvarez's ball sailed over the wall in right-center field to give the Astros their first lead of the weekend, things were beginning to feel different in Houston's dugout. Josh Reddick had delivered a big swing in the sixth to tie the game, and even after
Here are future All-Stars from the AL West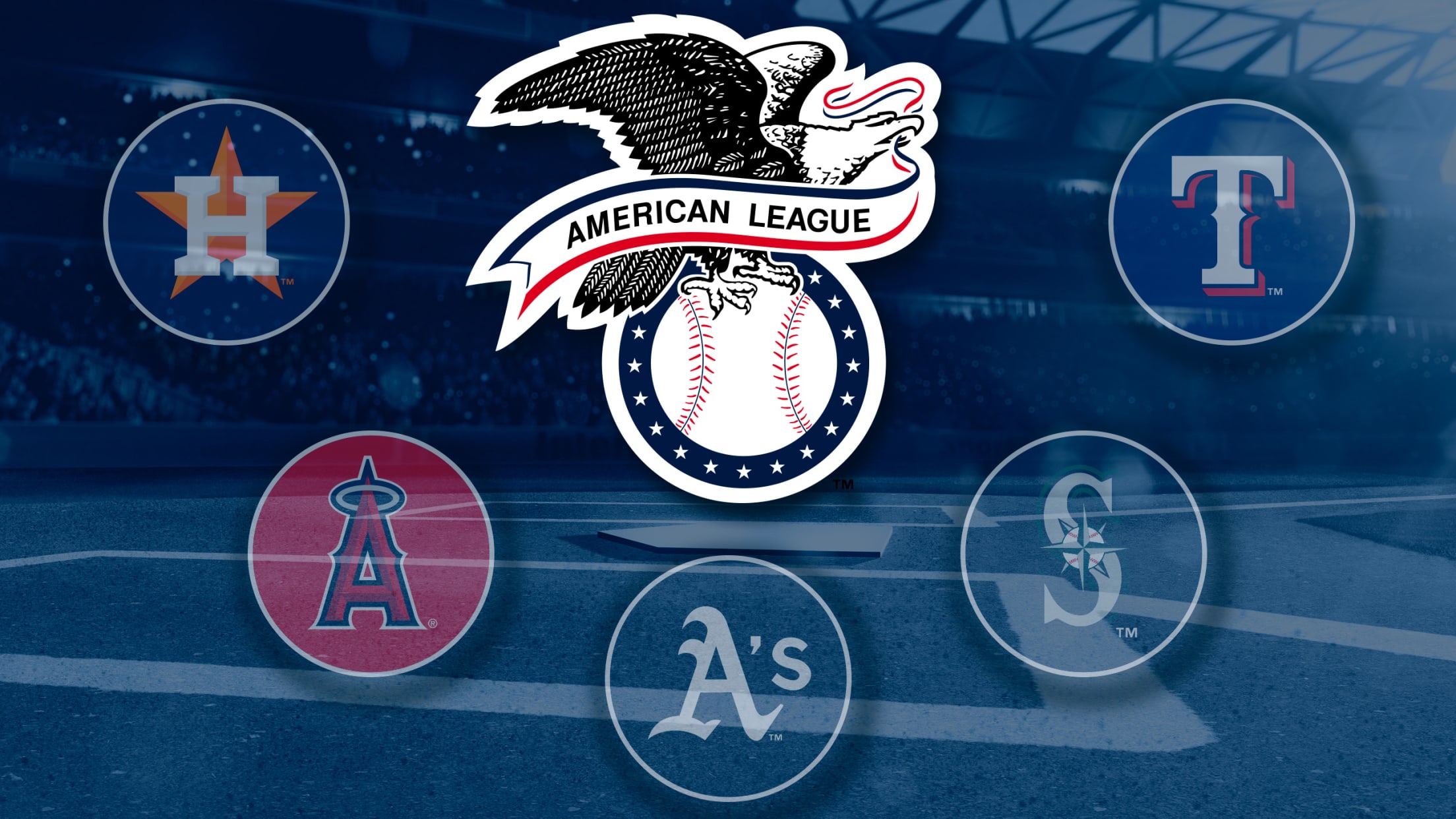 We're pretty close to finding out who this year's All-Stars will be, and while there may be some surprise elections and selections revealed, it's not that difficult to figure out which worthy candidates are most likely to hear their names called. But what about next year's All-Stars? Predicting that may
Astros sign first-round Draft pick Korey Lee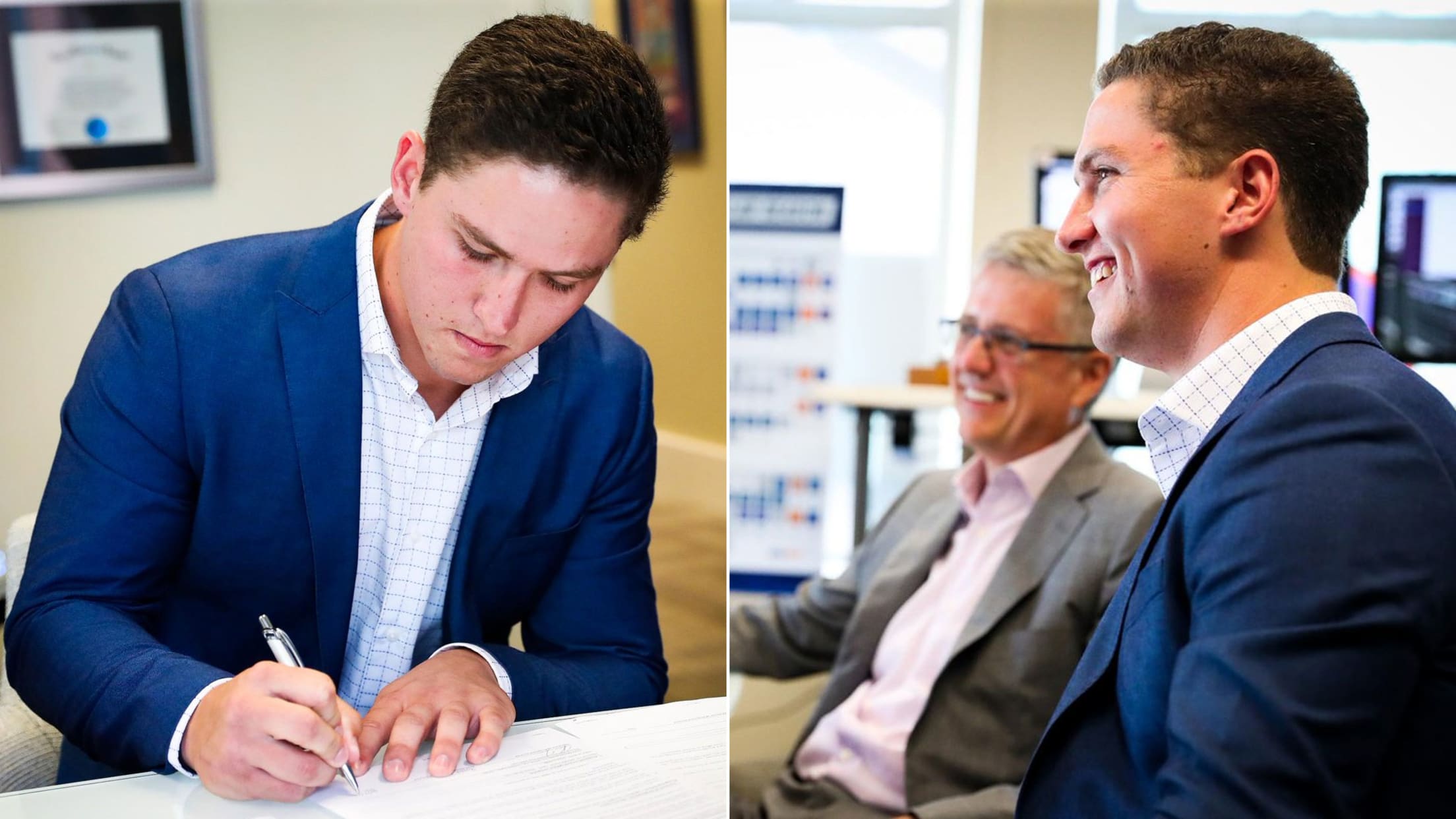 HOUSTON -- When the Astros asked first-round pick Korey Lee whether he wanted to take batting practice with the big leaguers Wednesday afternoon, he said yes without hesitation. The Astros hope it's only a matter of time before he's doing it on a regular basis at Minute Maid Park. Lee,
MiLB HR leader Alvarez homers in MLB debut
Astros' No. 3 prospect goes deep in 2nd AB; quintet of arms blanks O's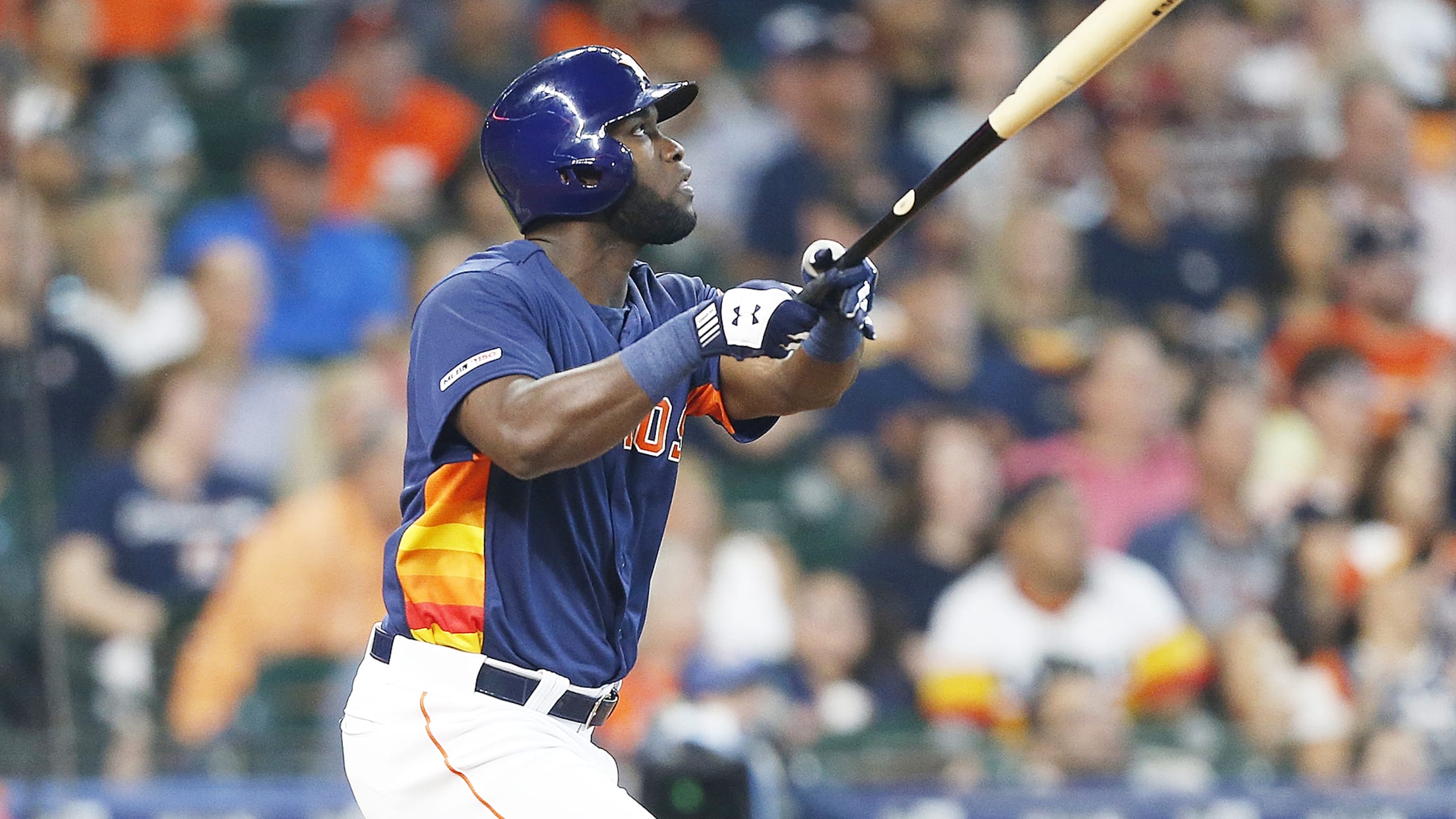 HOUSTON -- It didn't take long for Yordan Alvarez to make his mark in the big leagues. Alvarez, the team's No. 3 prospect according to MLB Pipeline, who was called up prior to Sunday's game, hit an impressive two-run homer in his second Major League at-bat in the fourth inning
What to expect from Astros' Alvarez in bigs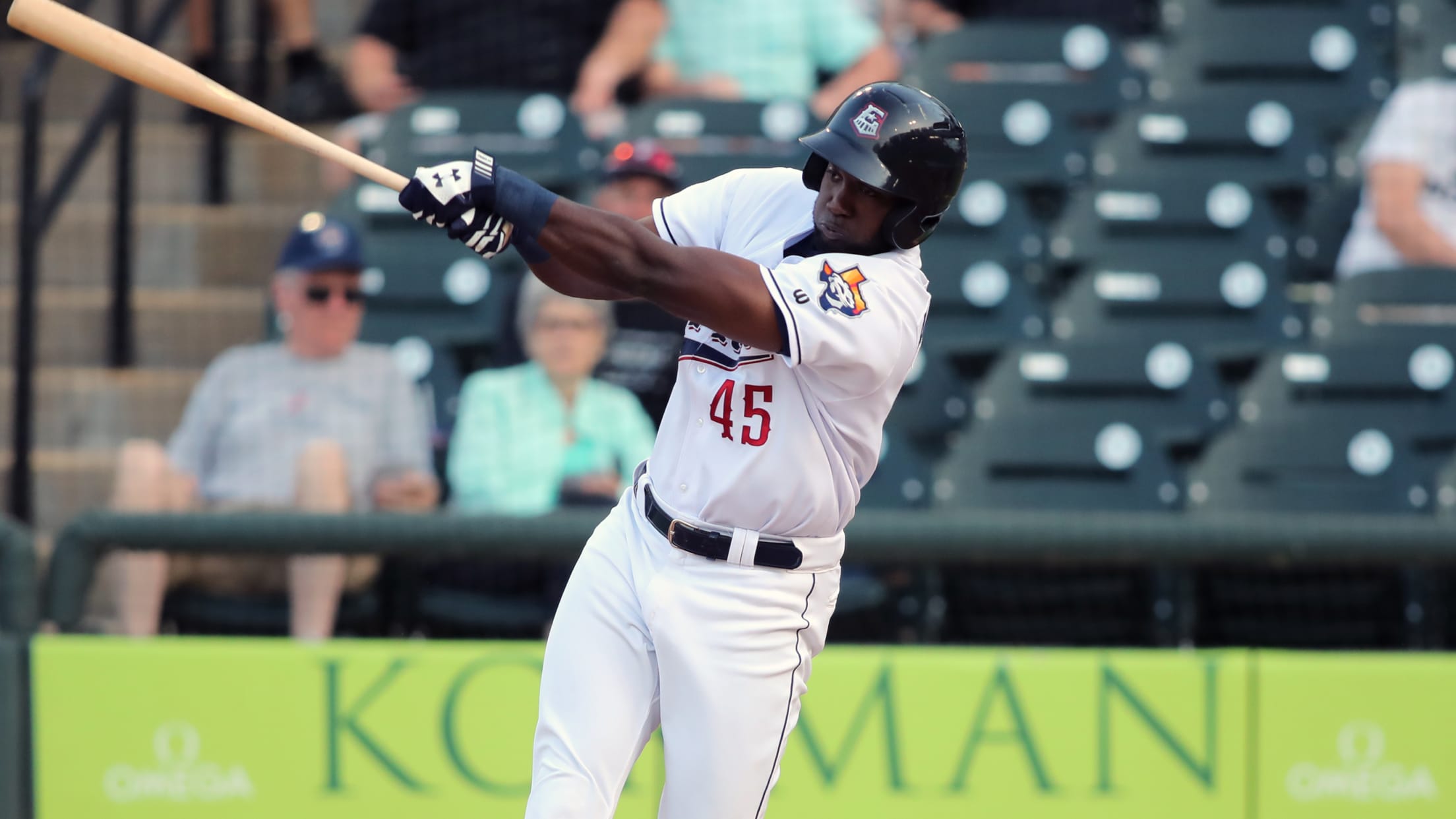 The Astros pulled off what could prove to be one of the most one-sided trades of all time on July 31, 2016. They sent Josh Fields to the Dodgers in exchange for a player who had just signed out of Cuba and had yet to make his pro debut. Fields
In return to MLB, Perez notches 1st career win
Multiple injured players preparing for rehab assignments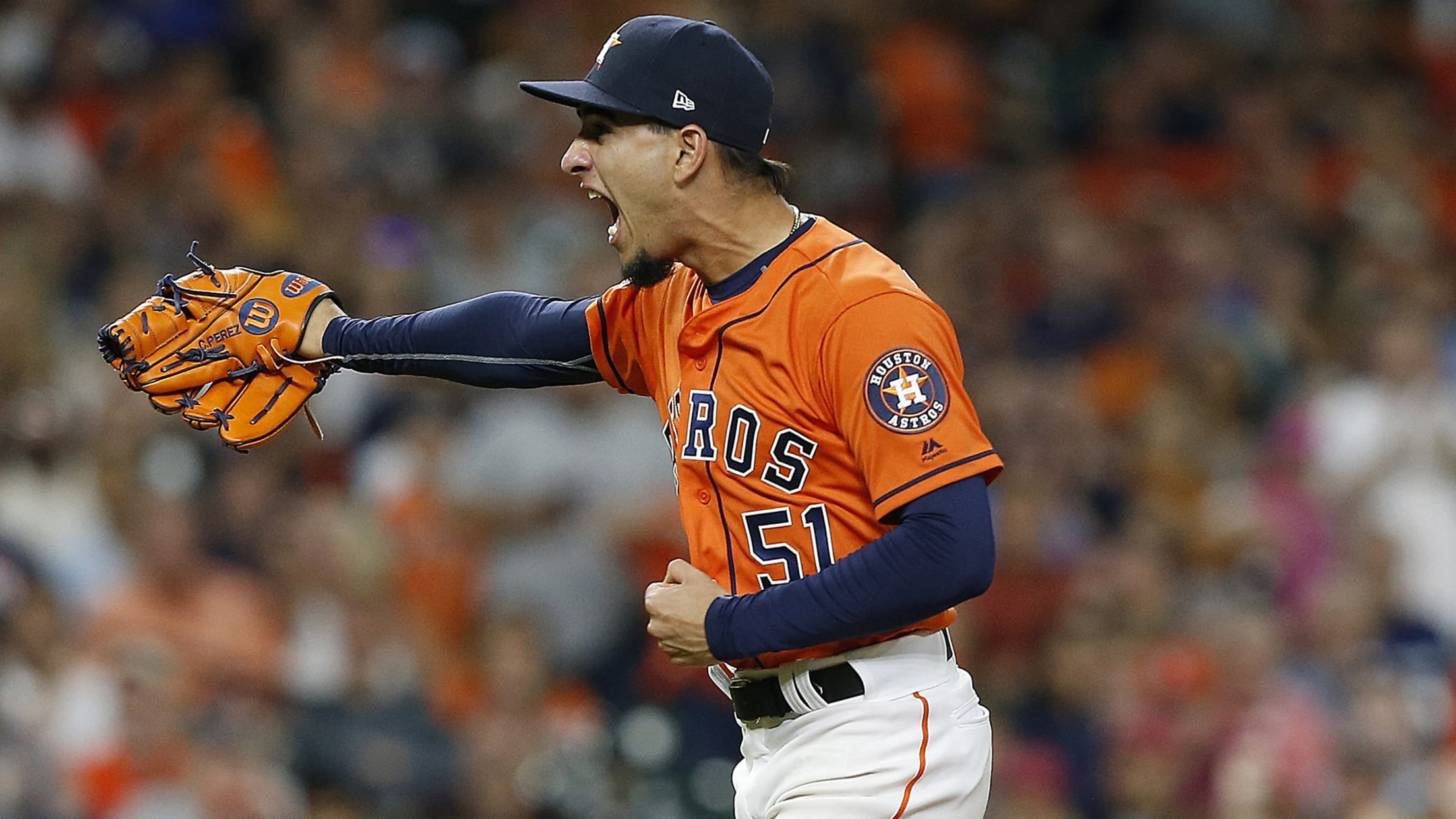 HOUSTON -- The Astros called up left-hander Cionel Pérez prior to Friday's game against the Orioles in search of a fresh arm to help their beleaguered bullpen. Perez delivered a clutch performance by retiring the final nine batters of the game to pick up his first Major League win in
Astros stock up on college talent, RHPs in Draft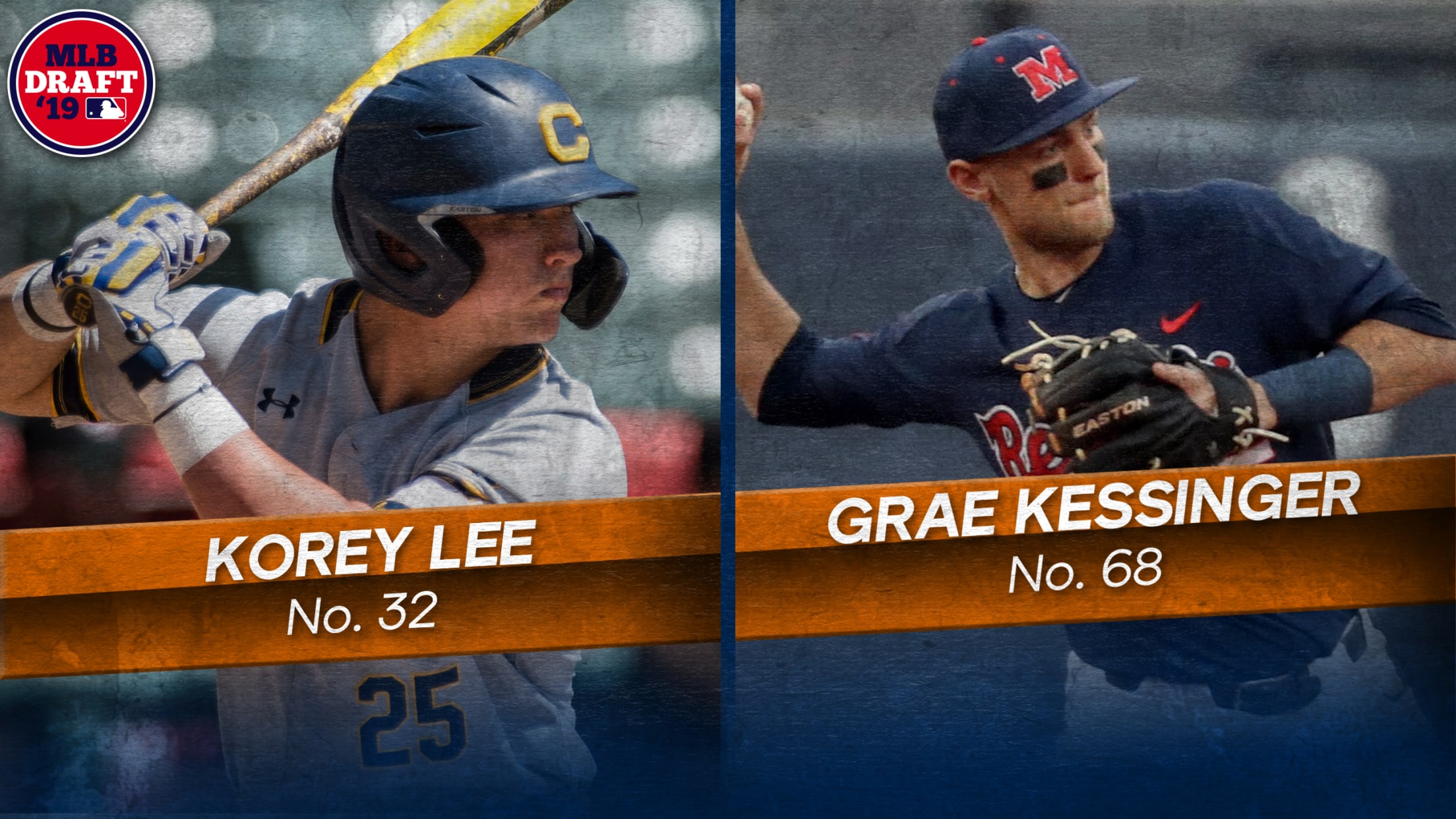 HOUSTON -- In keeping with trends of recent years, the Astros stocked up on college talent in this year's MLB Draft by selecting 35 players from the collegiate ranks, including 16 of their first 17 picks, and only five from high school. The Astros selected 18 right-handed pitchers, three left-handed
Astros address catcher depth with Cal backstop
Lee hit 15 home runs in 50 games during junior season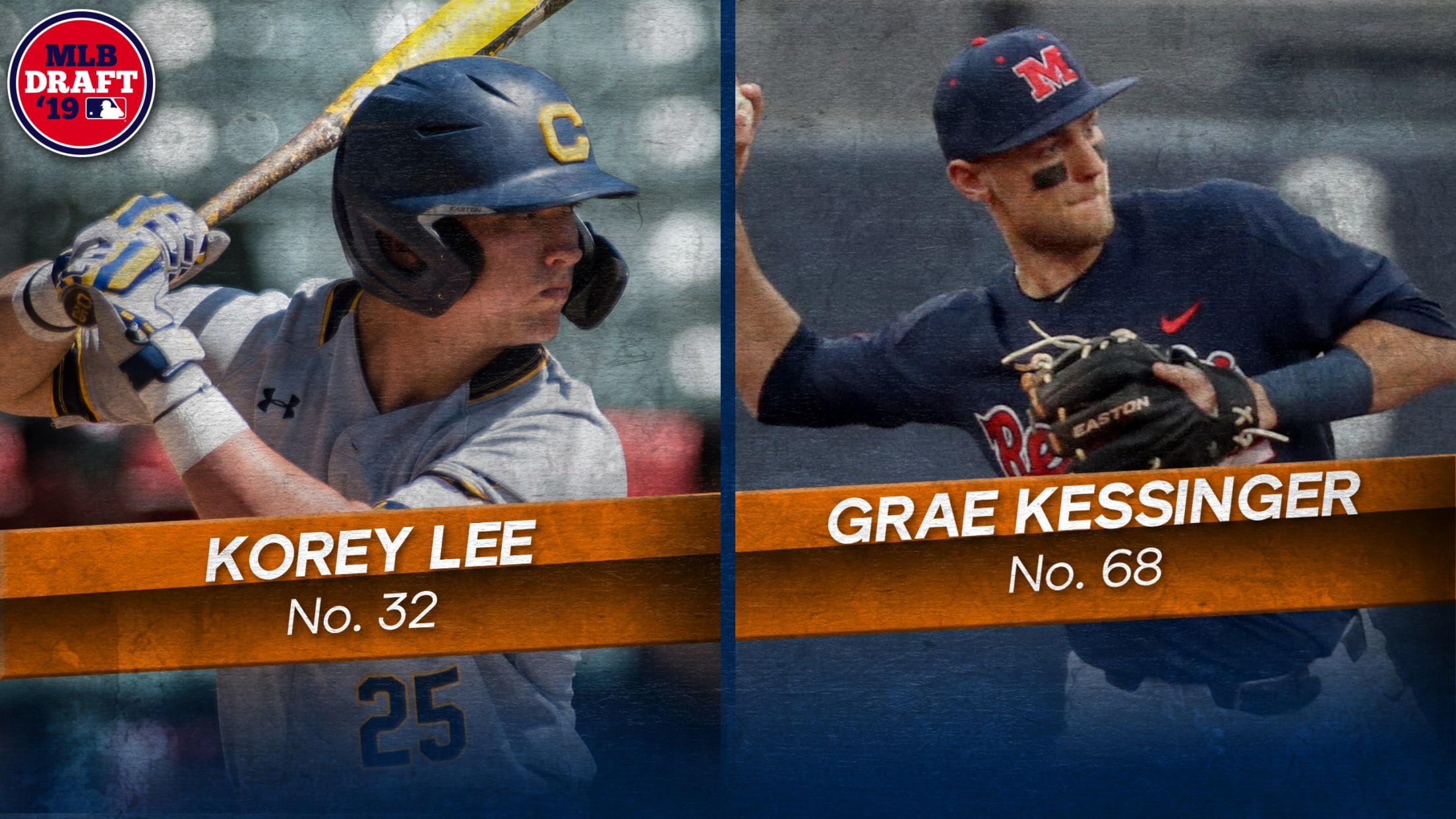 HOUSTON – In his only season as the starting catcher at the University of California, Korey Lee burst onto the scene as a junior in 2019 with impressive bat speed and power while flashing an arm that allowed him to lead the nation in throwing out attempted base stealers. The
Youth movement: Astros may opt for prep stars
Houston looking to draft high school players, including righty Goss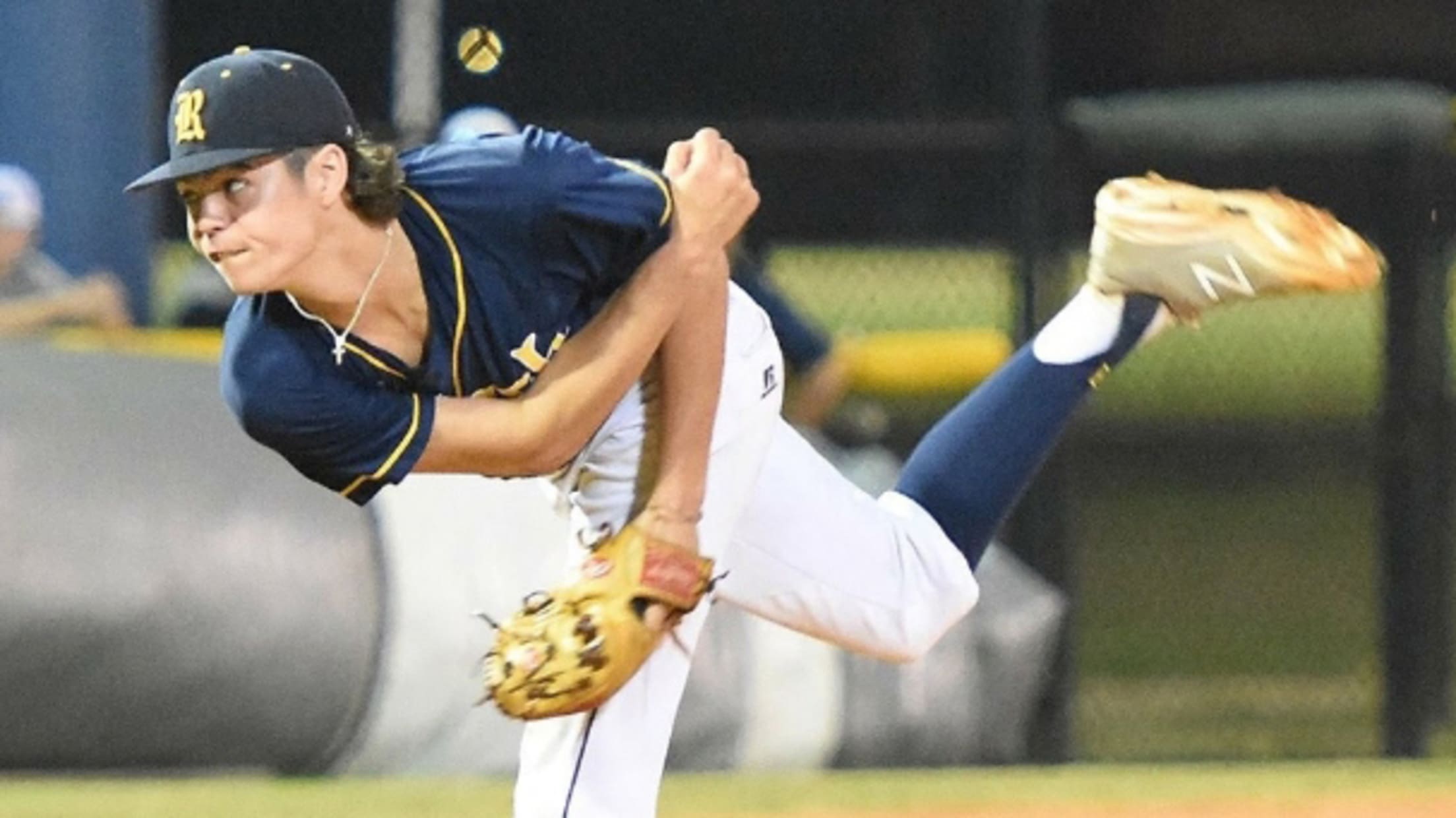 HOUSTON -- Five years after the Astros' third straight No. 1 overall Draft pick -- and five years after they were unable to sign prep pitcher Brady Aiken -- Houston will have the final pick in the first round tonight, when they select at No. 32 overall. Unlike in recent
Astros top prospect Whitley goes on Minors IL
Righty dealing with shoulder fatigue during trying Triple-A season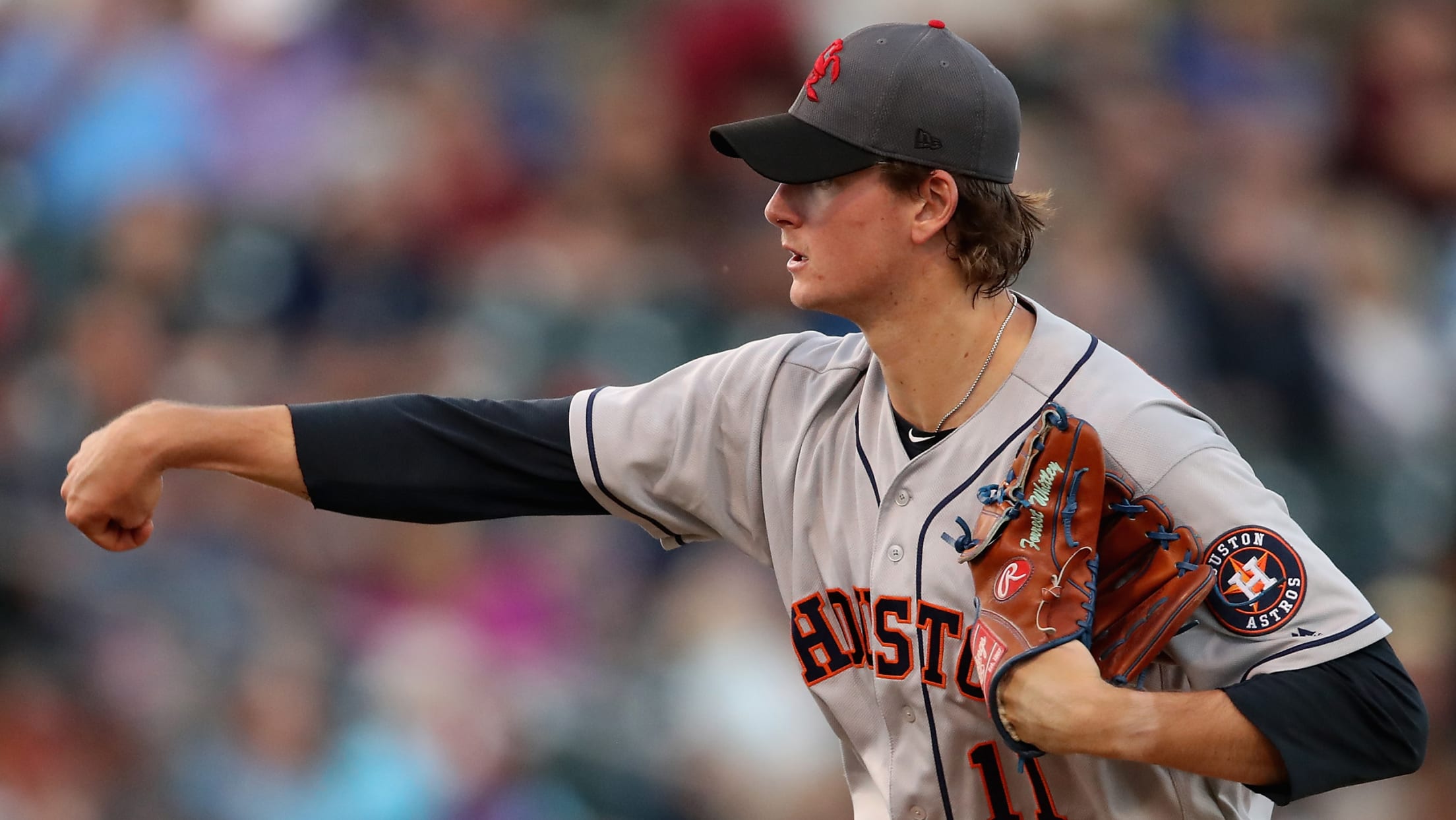 HOUSTON – After struggling mightily at Triple-A Round Rock, Astros top pitching prospect Forrest Whitley has been placed on the seven-day injured list with shoulder fatigue and will be sent to the team's facility in West Palm Beach, Fla., to begin a rehab regimen. The 21-year-old right-hander is rated Houston's
Stubbs makes most of MLB debut with Astros
No. 12 prospect doubles in first AB, hits RBI single, catches 5 pitchers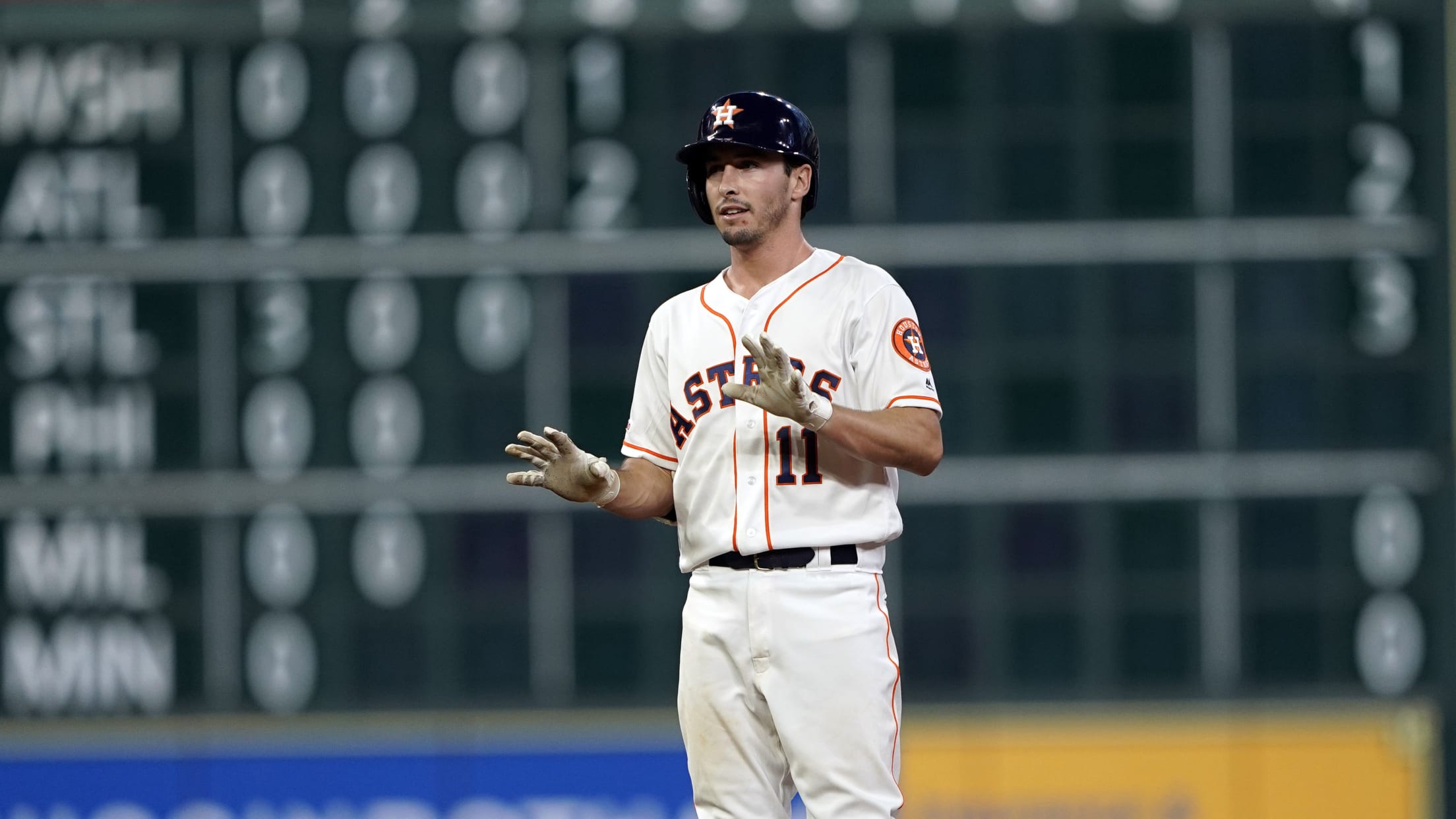 HOUSTON – Garrett Stubbs had to wait two days to make his Major League debut after he was called up from Triple-A Round Rock. He looks like he belonged all along. Stubbs, starting at catcher and batting ninth in his first game in the big leagues, went 2-for-4 with a
Astros call up prospect Stubbs; Stassi to IL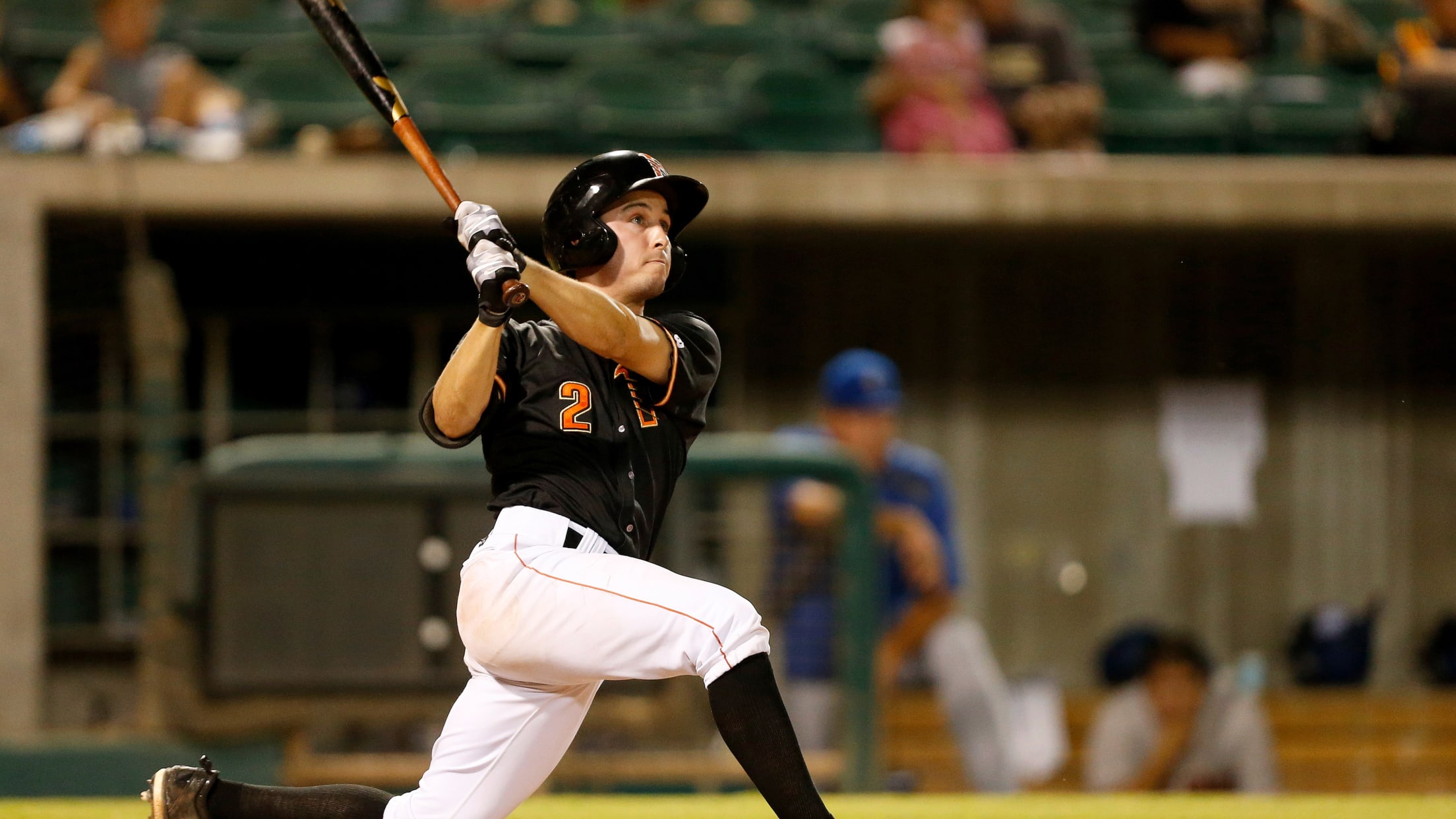 HOUSTON -- When Mickey Storey, the manager at Triple-A Round Rock, pinch-hit for catcher Garrett Stubbs in the seventh inning on Saturday night in Nashville, Tenn., Stubbs knew immediately what was going on. "I kind of smirked because there's only one reason you get taken out," Stubbs said. "He said,
Martin earns win in debut: 'It was a good feeling'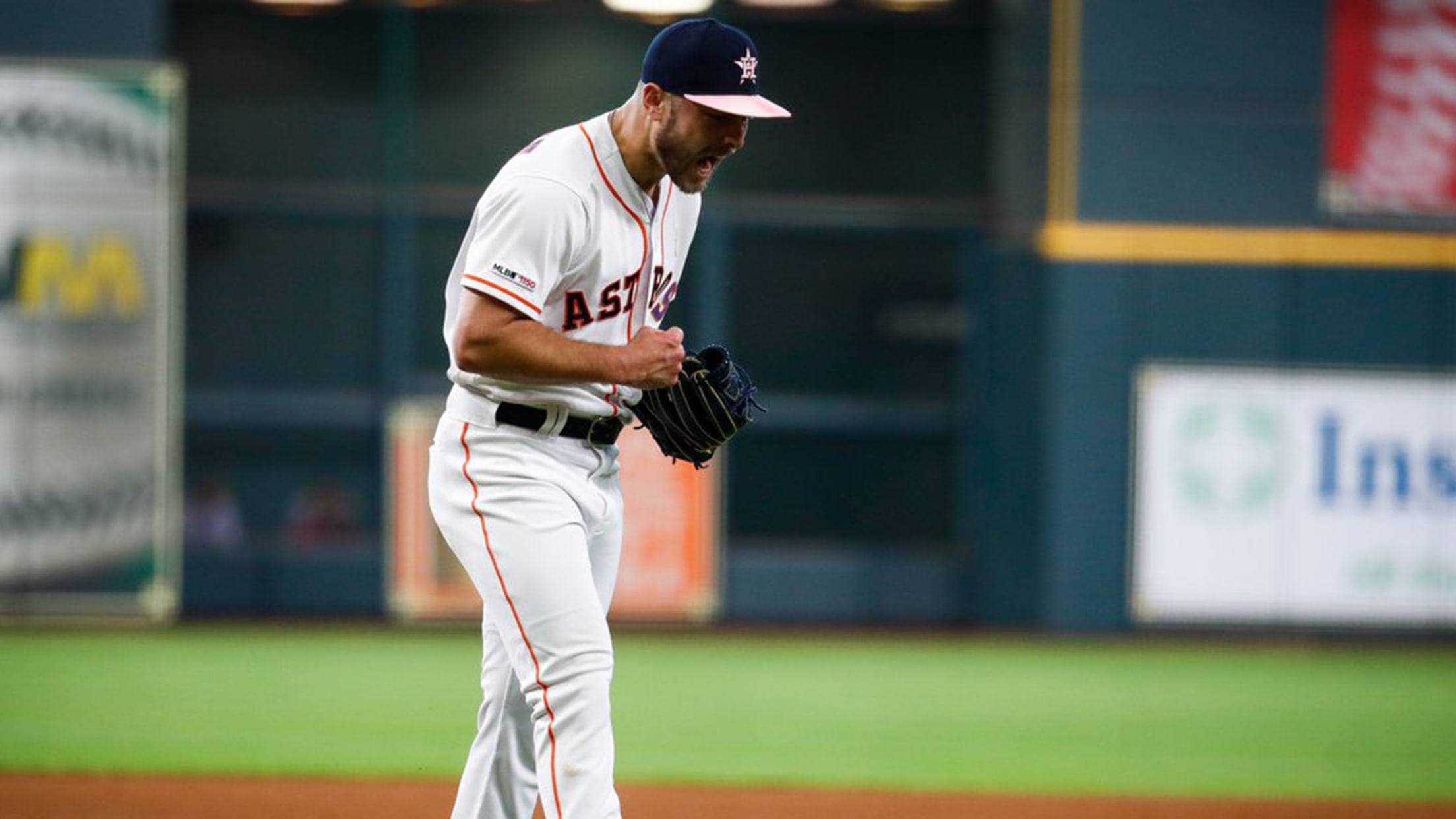 HOUSTON -- His heart was pounding through his chest and the nerves were building. Just as Corbin Martin had gathered his emotions while warming up in the Minute Maid Park bullpen prior to his first start, he took the mound in the middle of the field and saw more than
Martin gives mom the ultimate Mother's Day gift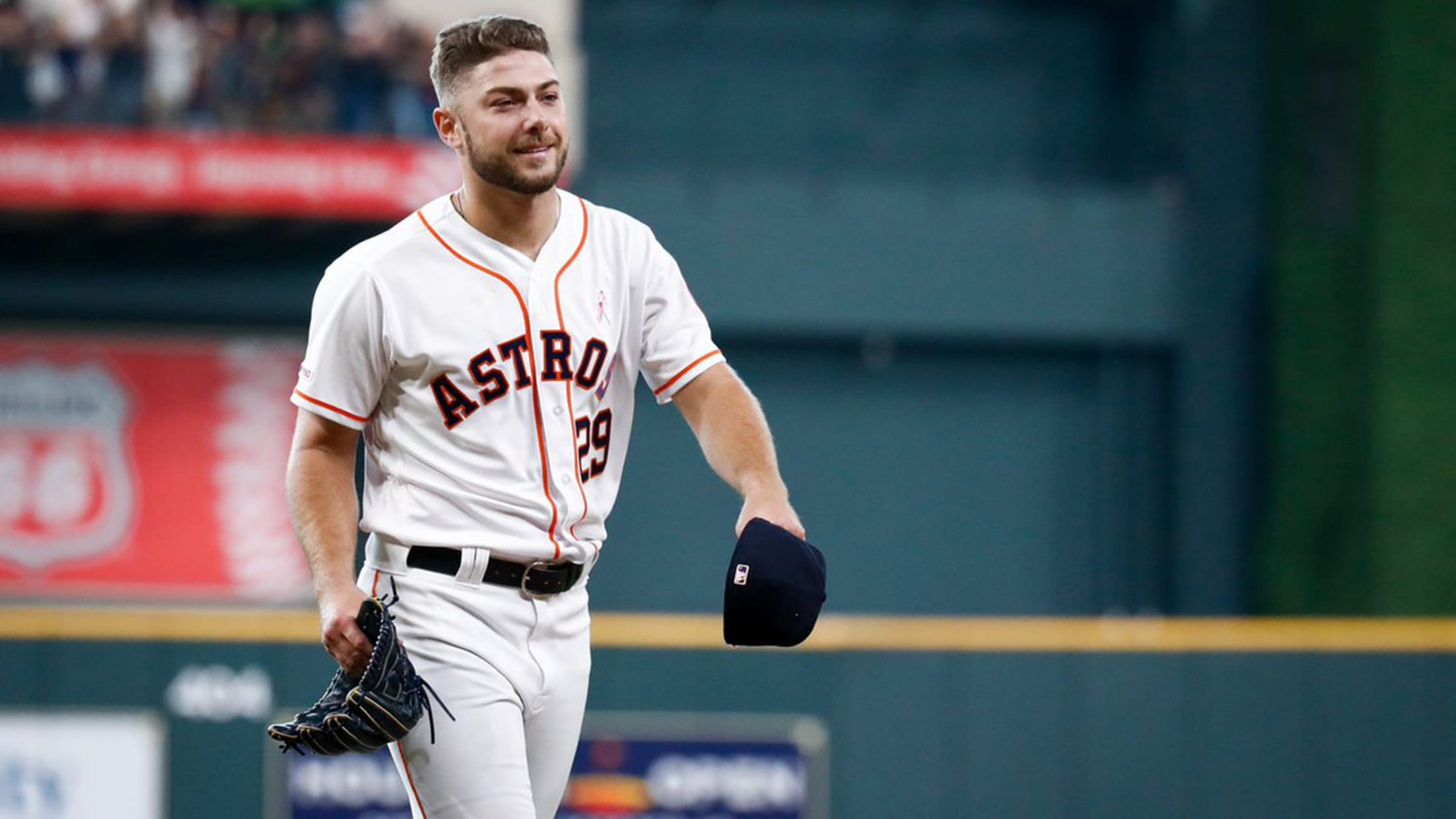 HOUSTON -- Corbin Martin may never be able to give his mother a better Mother's Day present than watching him make his big league debut. Martin's mother, Barbara Bennett, and his 87-year-old grandmother, Barbara Gay, were on hand to see Martin earn his first career win in the Astros' 15-5