Leon set to continue Astros' Cuban success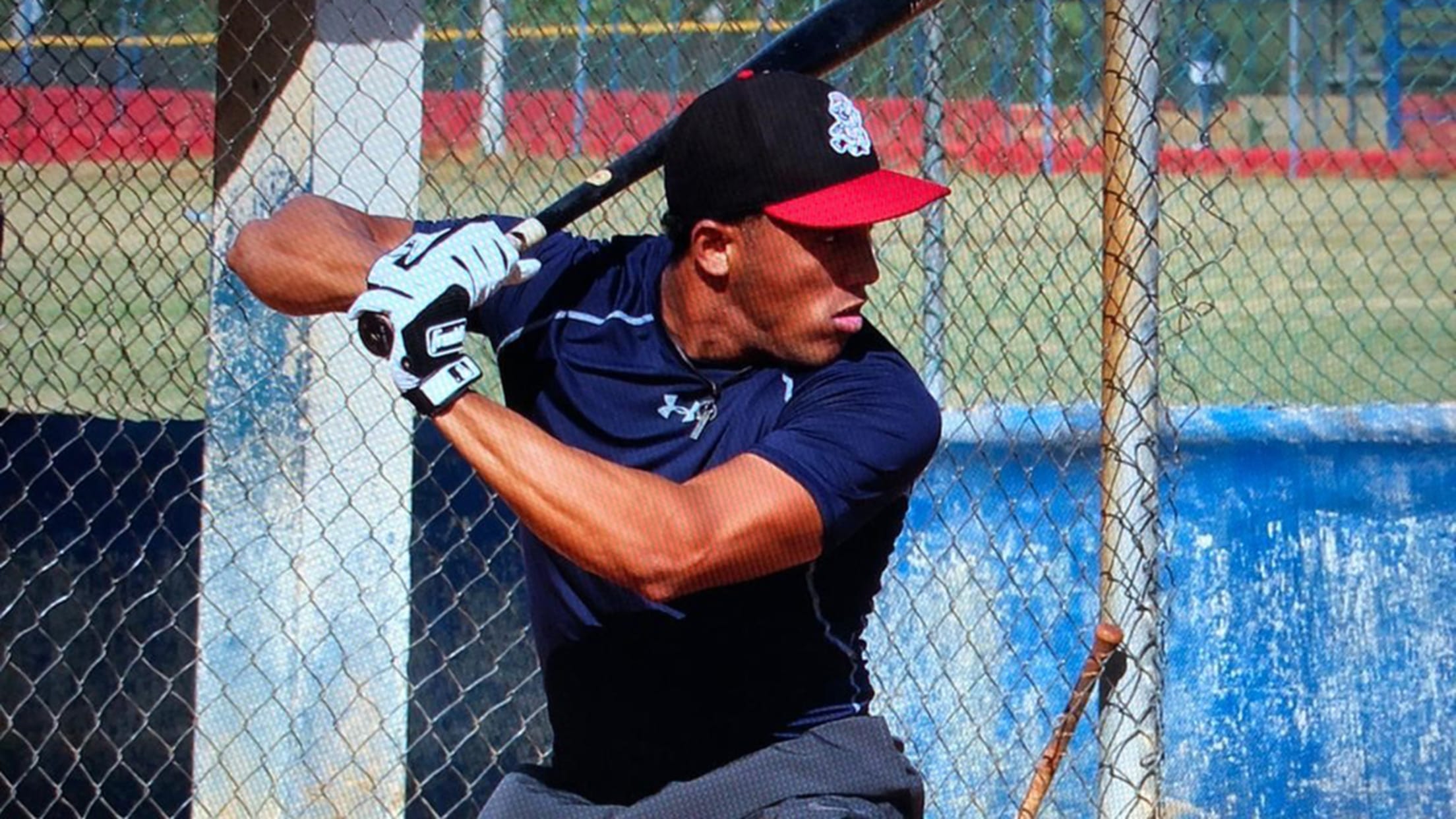 The Astros have a strong recent track record of success with players from Cuba, beginning in 2016 with the signing of veteran infielder Yuli Gurriel, who was a core part of their 2017 championship team, to Yordan Alvarez, the 2019 American League Rookie of the Year whom they acquired in
Whitley closing in on big league opportunity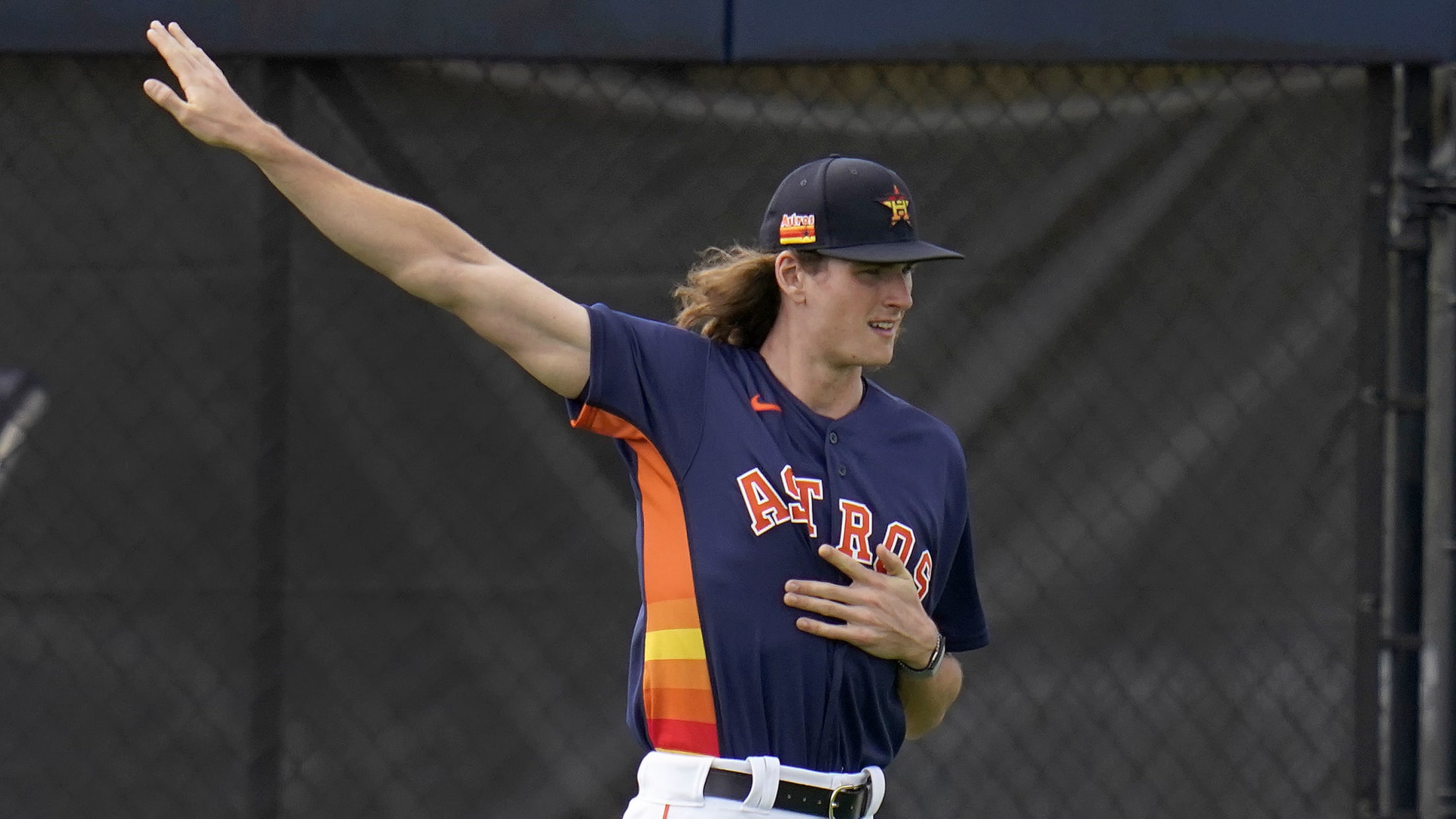 The sweltering summer heat and coastal humidity of Corpus Christi, Texas, can drive anyone to work harder to escape it. That held true for pitcher Forrest Whitley, who was among a group of about 60 Astros players that spent last summer sweating in the sun with the hopes of being
Houston prospect Nova's '21 goal? The Show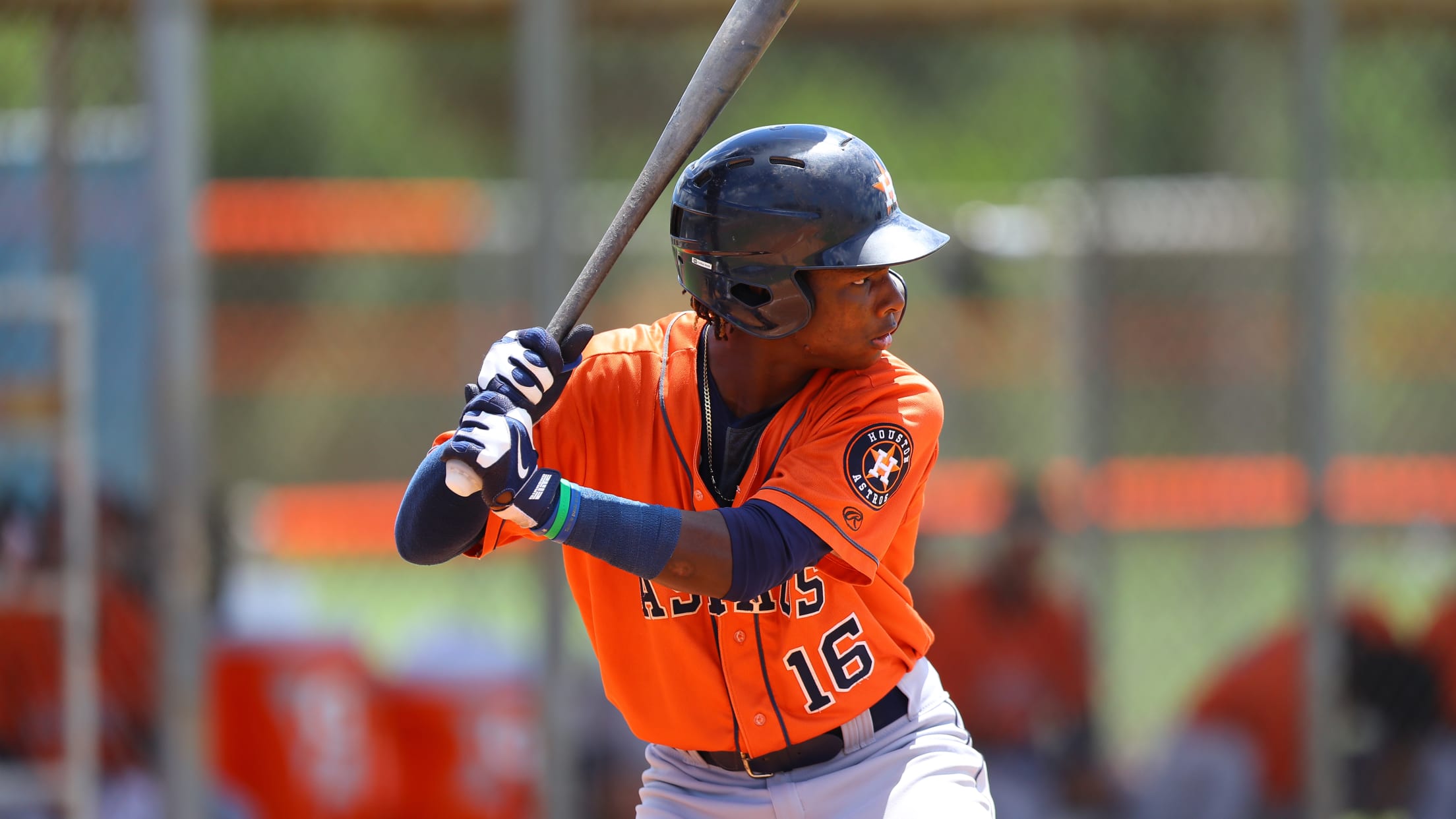 HOUSTON -- Freudis Nova, the Astros' No. 2 ranked prospect per MLB Pipeline -- and the club's top position-player prospect -- was one of hundreds of baseball's top prospects participating in the 30th edition of the Rookie Program earlier this month. The joint venture between Major League Baseball and the
Cuban OF Leon among Astros' int'l signings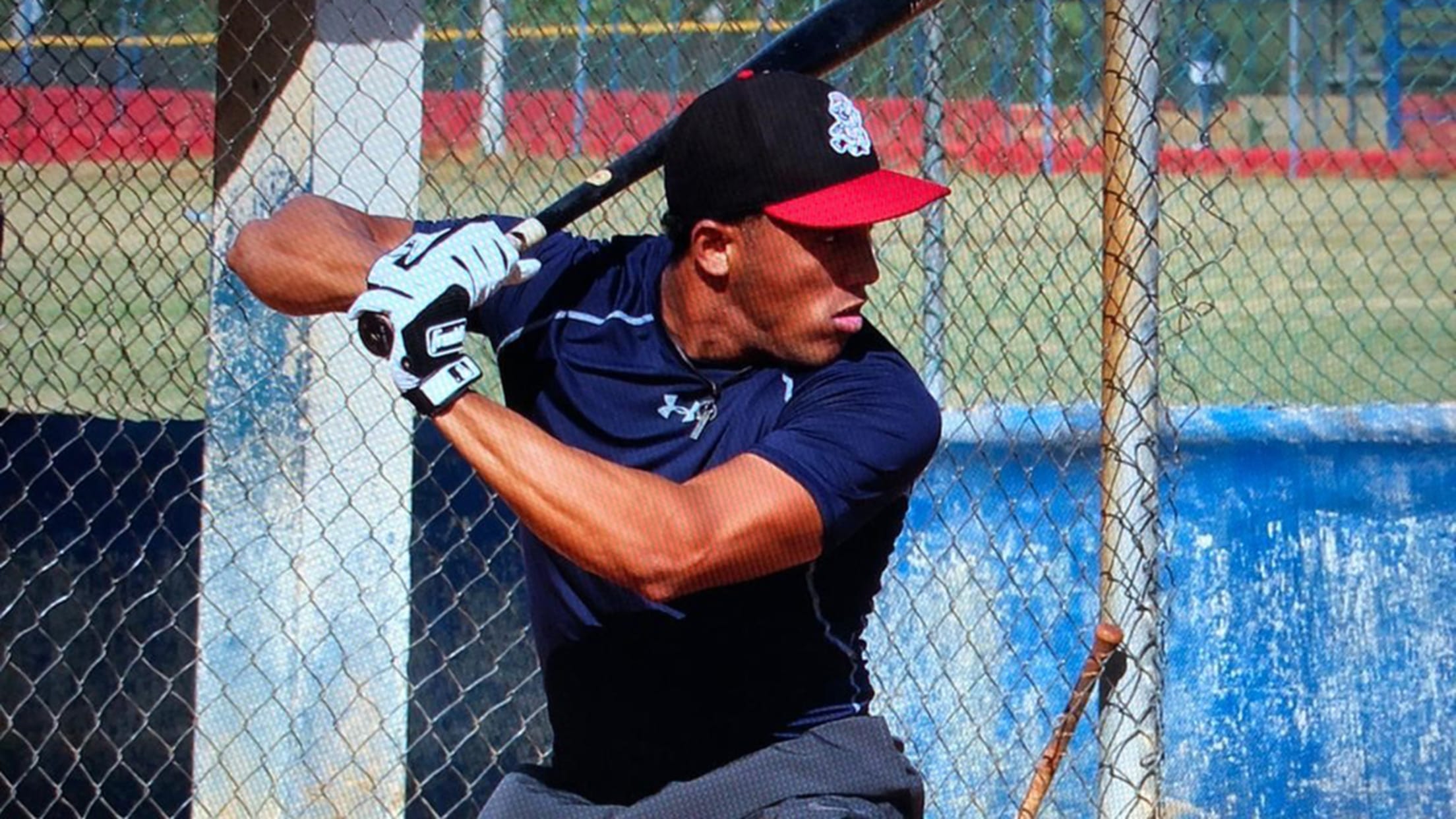 HOUSTON -- Called a "rapid mover to the big leagues," Cuban outfield prospect Pedro Leon was signed by the Astros on Friday for $4 million (according to a source) -- one of 10 international free agents the club signed. Leon, No. 7 on MLB Pipeline's Top 30 International Prospects List,
Astros' all-time top 5 international signings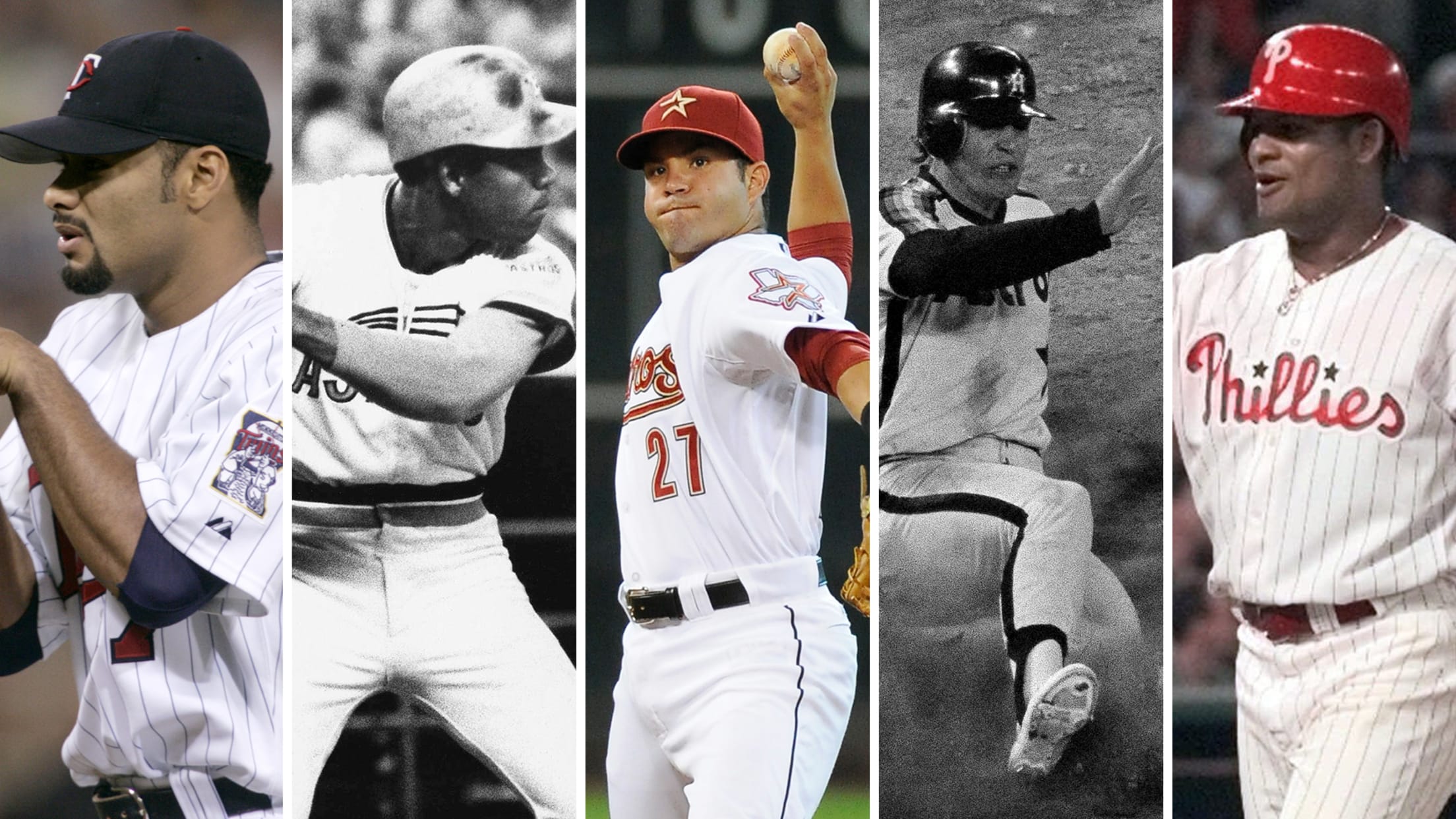 HOUSTON -- The Astros were trailblazers in signing players out of Venezuela in the 1990s, a group that included Johan Santana, Bobby Abreu, Freddy Garcia, Carlos Guillen, Melvin Mora and Richard Hidalgo, though most of those players wound up flourishing with other clubs. The best international signing in club history
Astros add Asheville as MiLB affiliate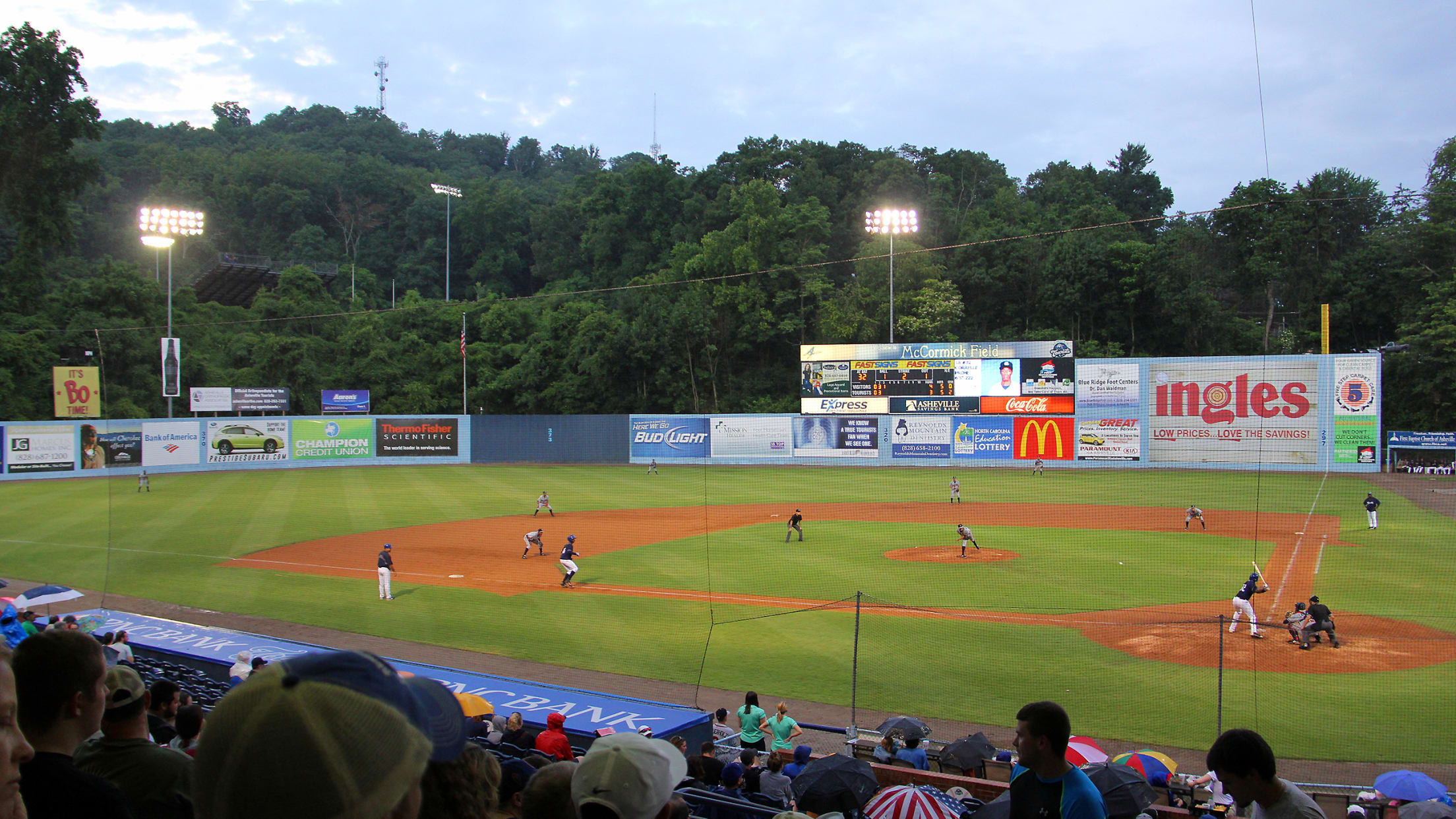 HOUSTON -- The Astros finalized their plans for their Minor League clubs next season, extending an invitation to the Asheville Tourists to be their Class A Advanced affiliate. The Tourists, when they accept the offer, would join Triple-A Sugar Land, Double-A Corpus Christi and Class A Fayetteville as the club's
Prospect Solomon healthy, preparing for ST
Recovered from TJ surgery, righty recently added to 40-man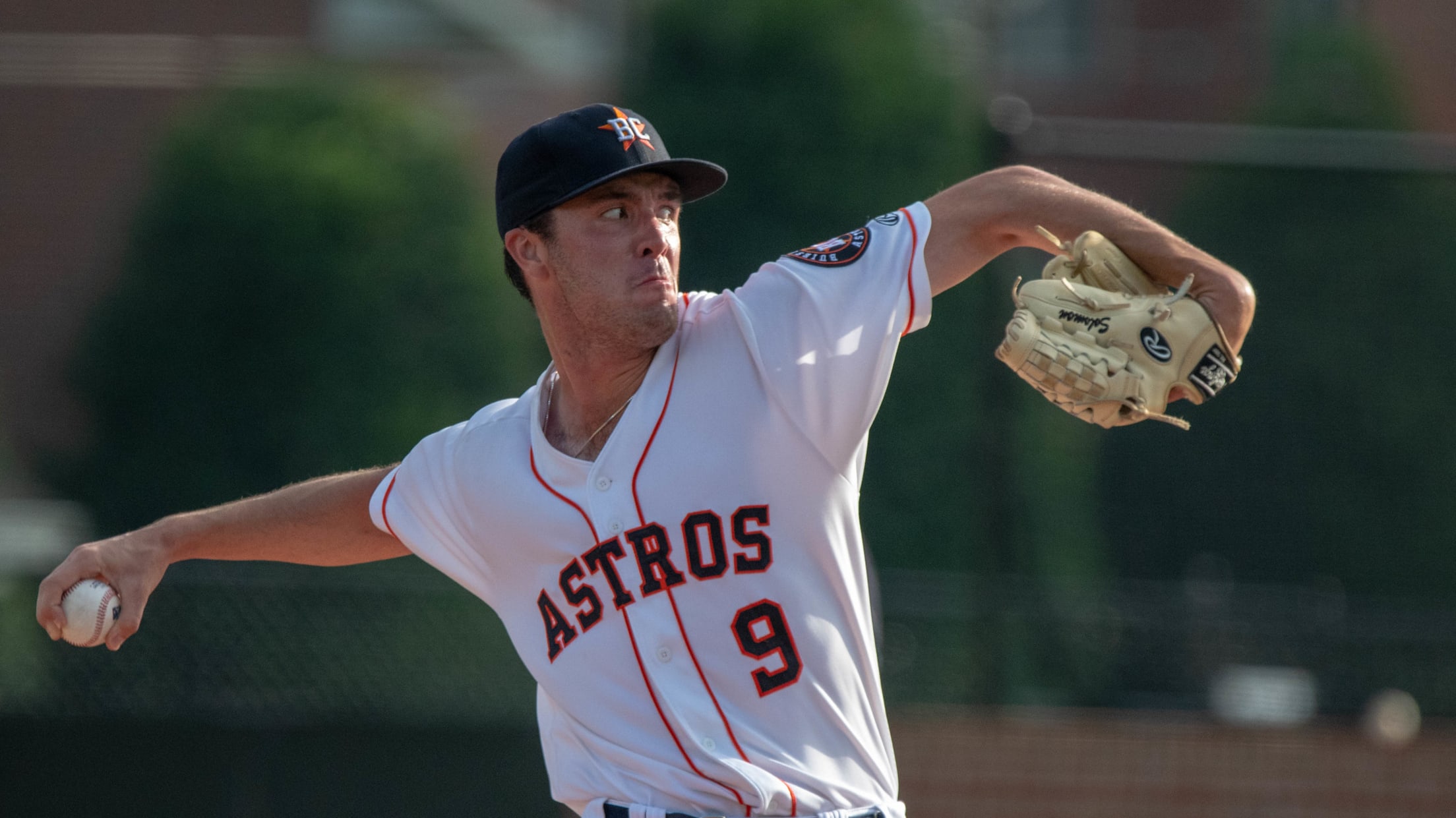 HOUSTON -- The cancellation of the 2020 Minor League season because of the pandemic didn't do much to derail the career of Astros pitching prospect Peter Solomon, who was set to miss the entire season anyway after undergoing Tommy John surgery in June of 2019. Solomon, who was added to
Astros protect 5, complete 2 Reds trades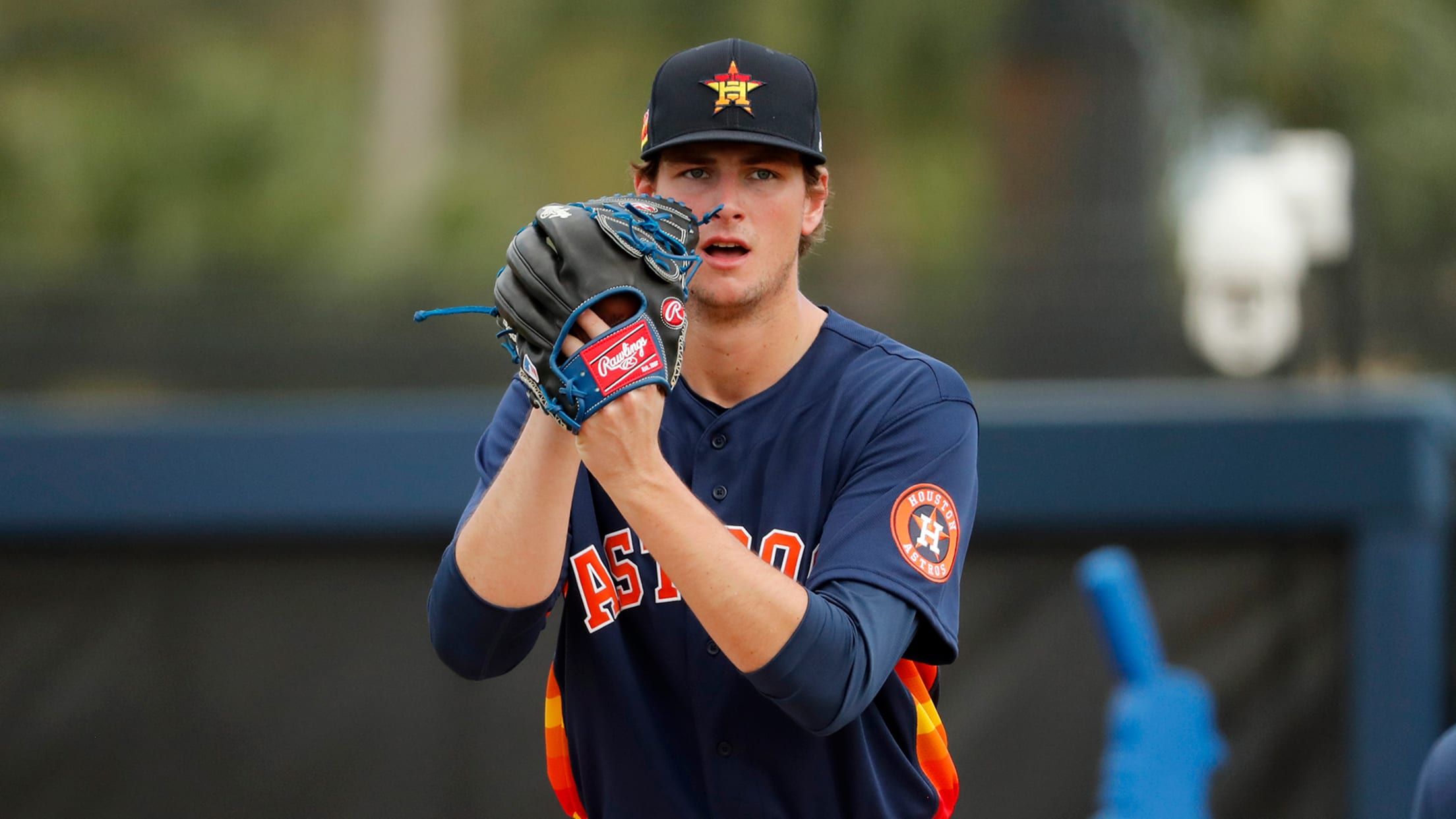 HOUSTON -- Right-hander Forrest Whitley, the Astros' top-ranked prospect by MLB Pipeline, was among five Minor League players the club added to its 40-man roster ahead of Friday's deadline to protect players from being selected in the Dec. 10 Rule 5 Draft. The club also added infielder Freudis Nova (Houston's
Here is the state of the Astros' farm system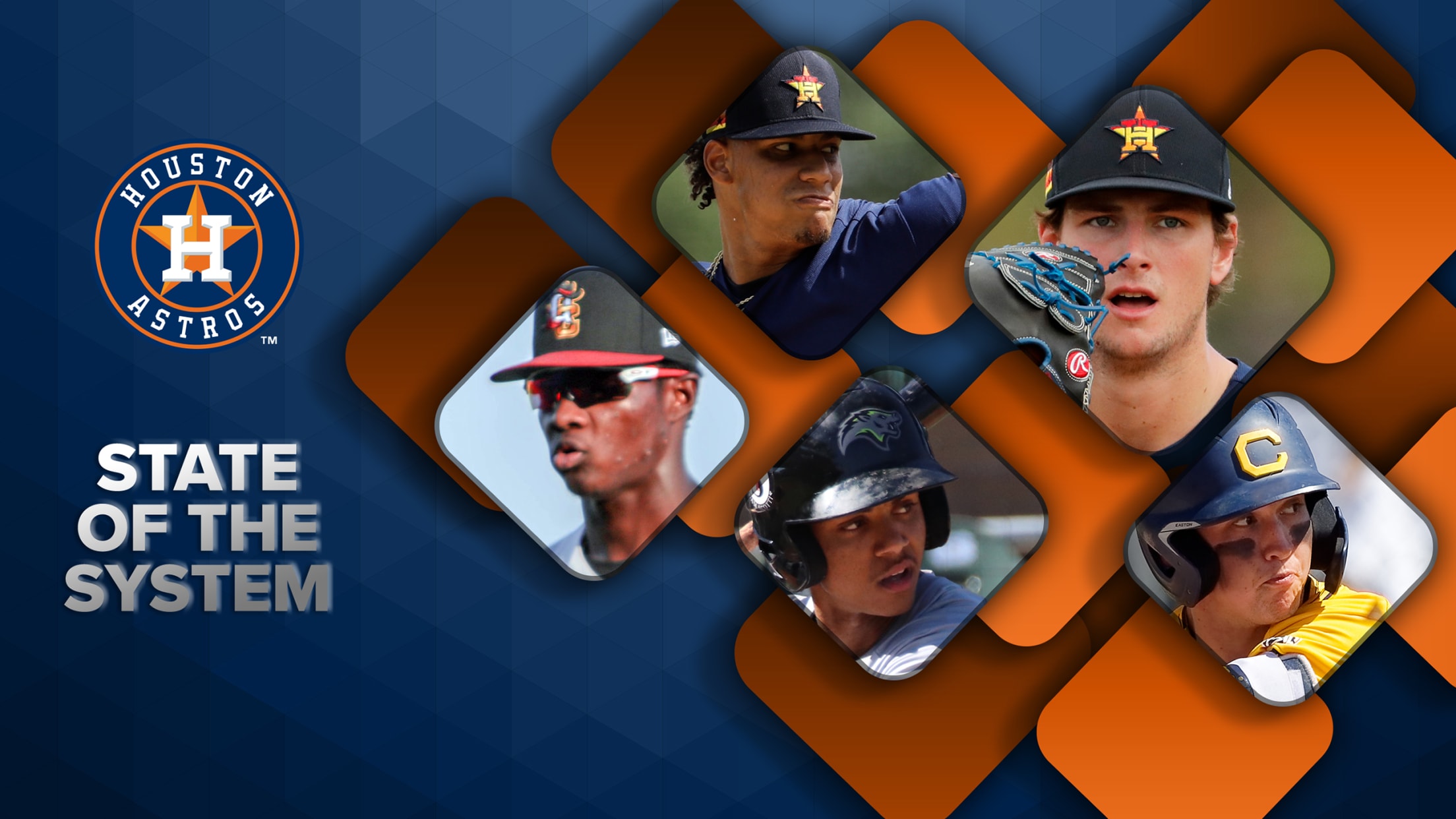 The Astros are at a bit of a crossroads. They made the playoffs for the fifth time in the last six seasons in 2020, but they also finished with a losing record for the first time since 2014. And after constructing one of the game's best farm systems in the
Astros instructional league prospect report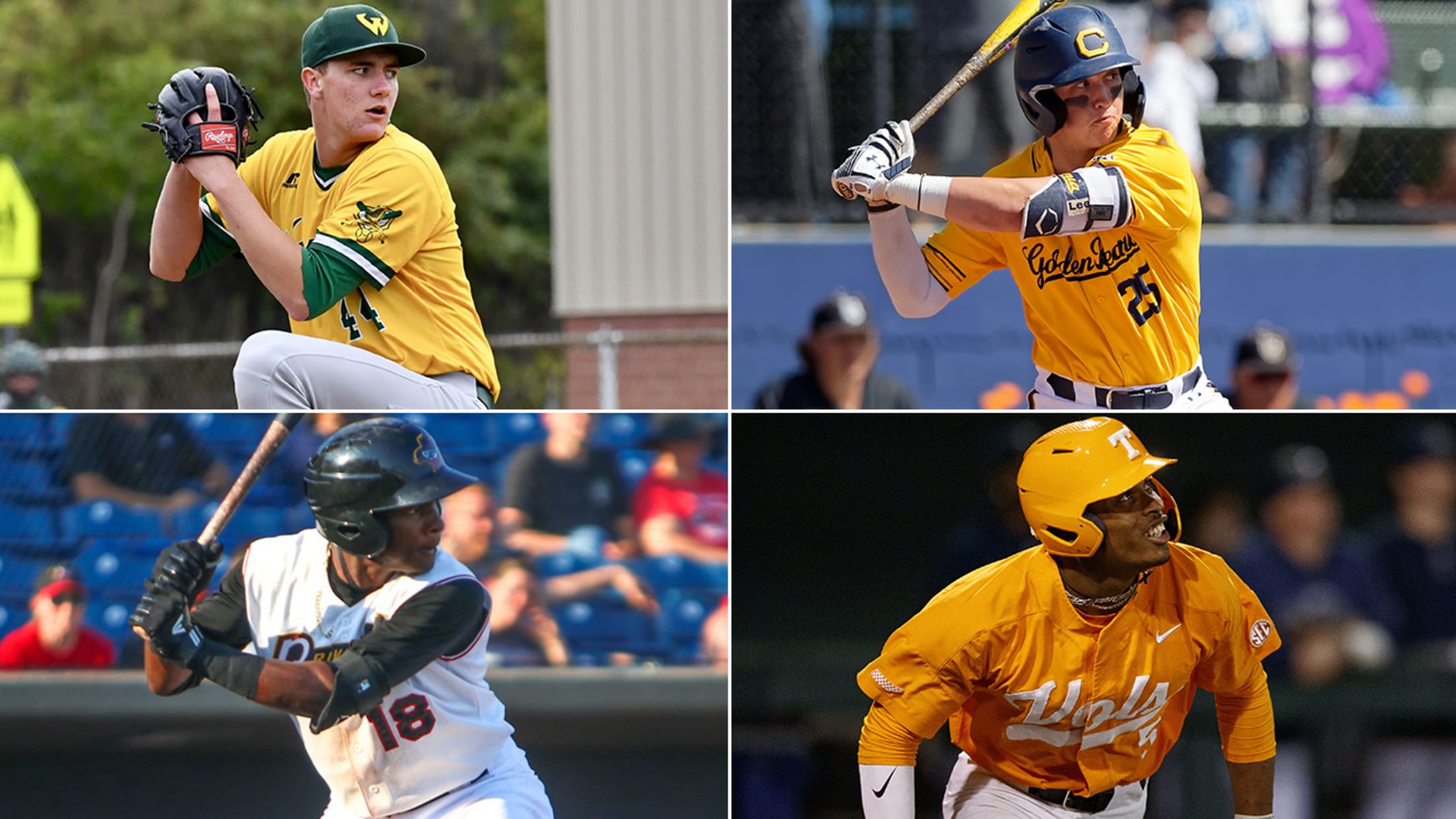 After the completion of the regular season and alternate training sites, most player development staffs have turned their attention to instructional league play. In the past, instructional leagues have been populated by new draftees, recent international signings and players at the bottom rungs of their organizational ladder. This year, in
Astros start rookie in win-or-go-home G5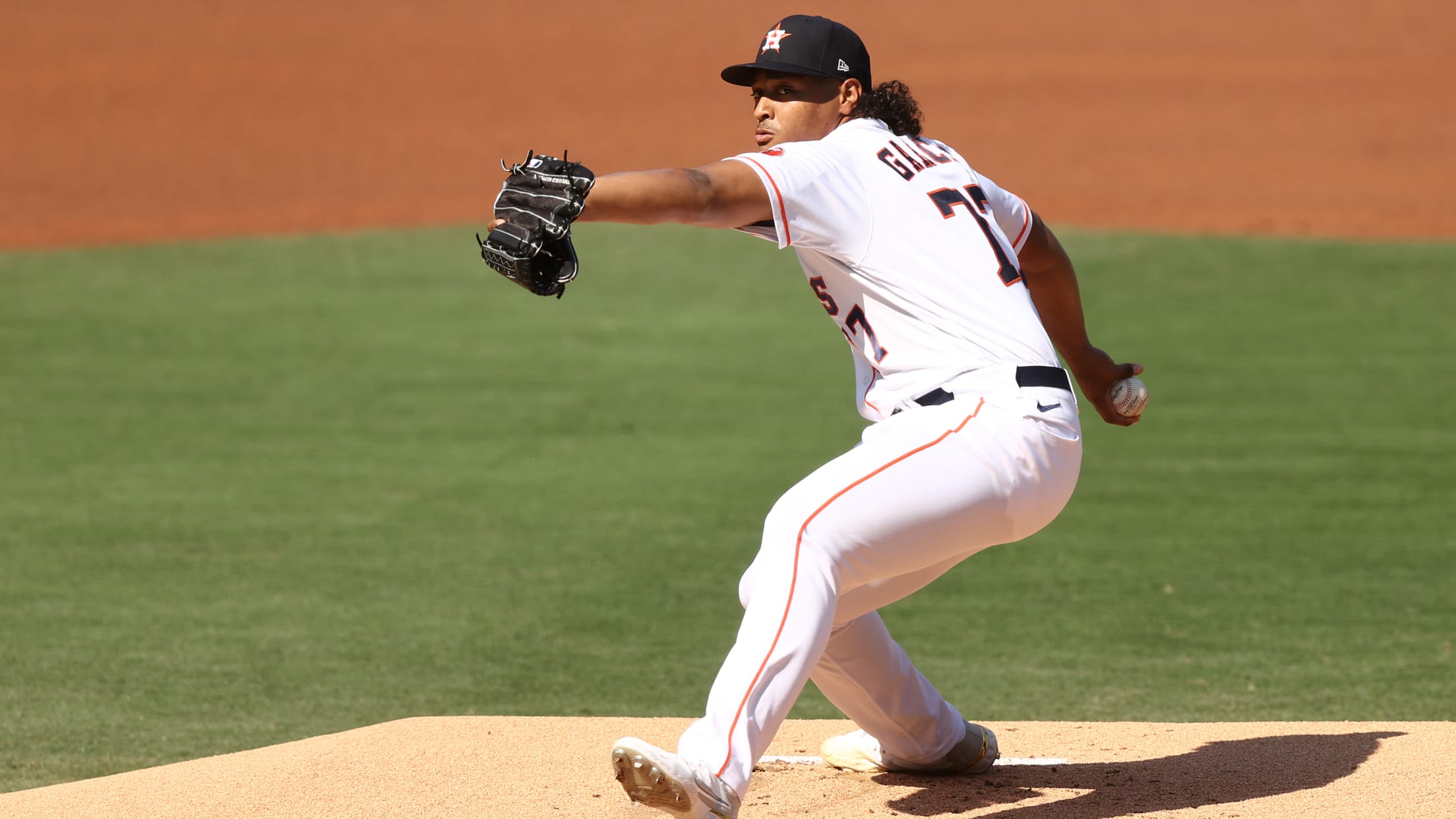 As expected, Astros manager Dusty Baker tabbed rookie right-hander Luis Garcia as his starting pitcher for Houston's 4-3 win over the Rays in Game 5 of the American League Championship Series on Thursday at Petco Park in San Diego.
Astros prospect report from alternate site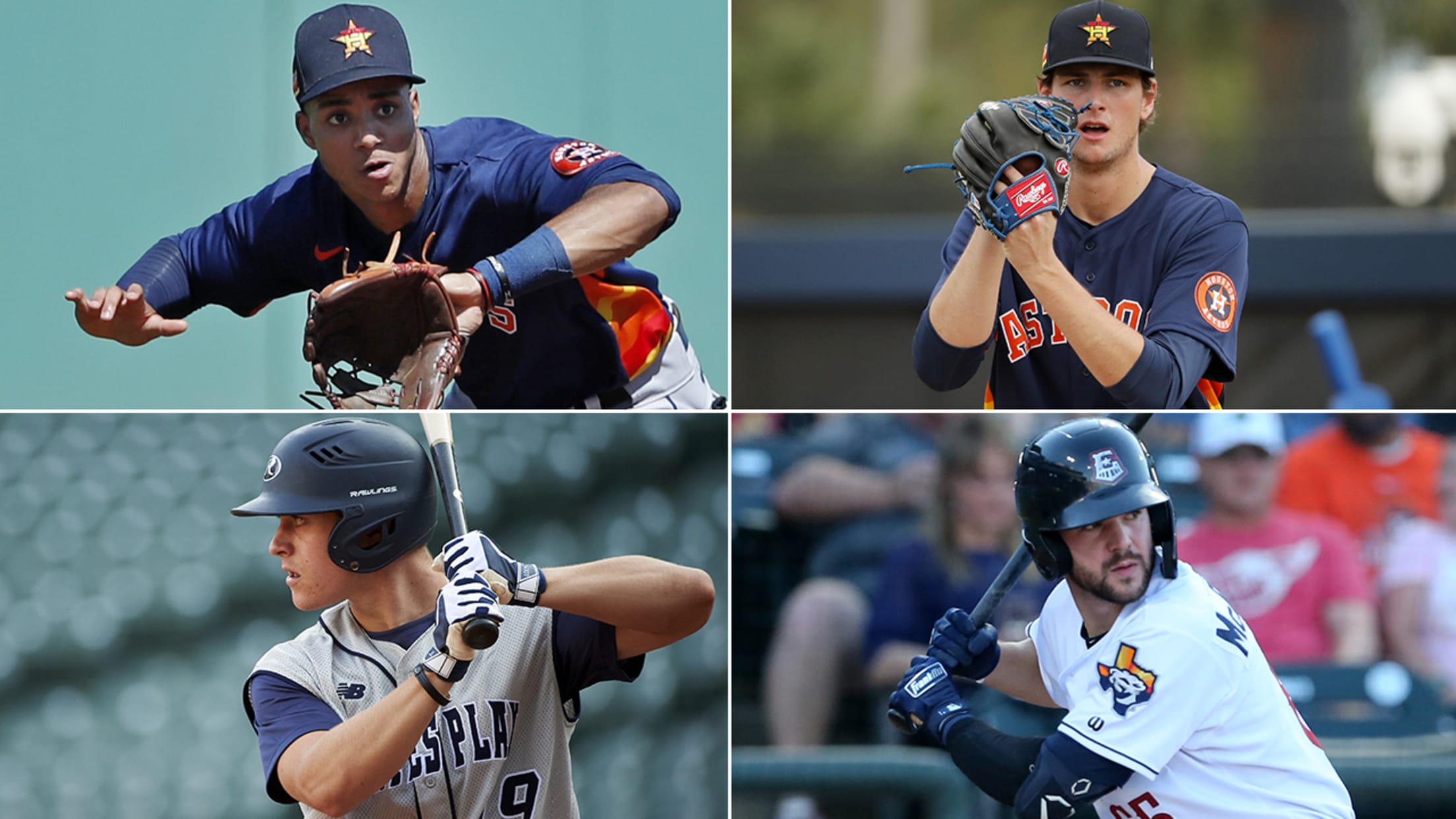 With alternative training sites having ended, MLB Pipeline is recapping the development highlights for the prospects involved for each organization. Top position prospect: Jeremy Pena, SS/2B (No. 4 on Astros Top 30) Because the Astros loaded their initial 60-man list with players who could help a contender in the big
Postseason 'pretty surreal' for McCormick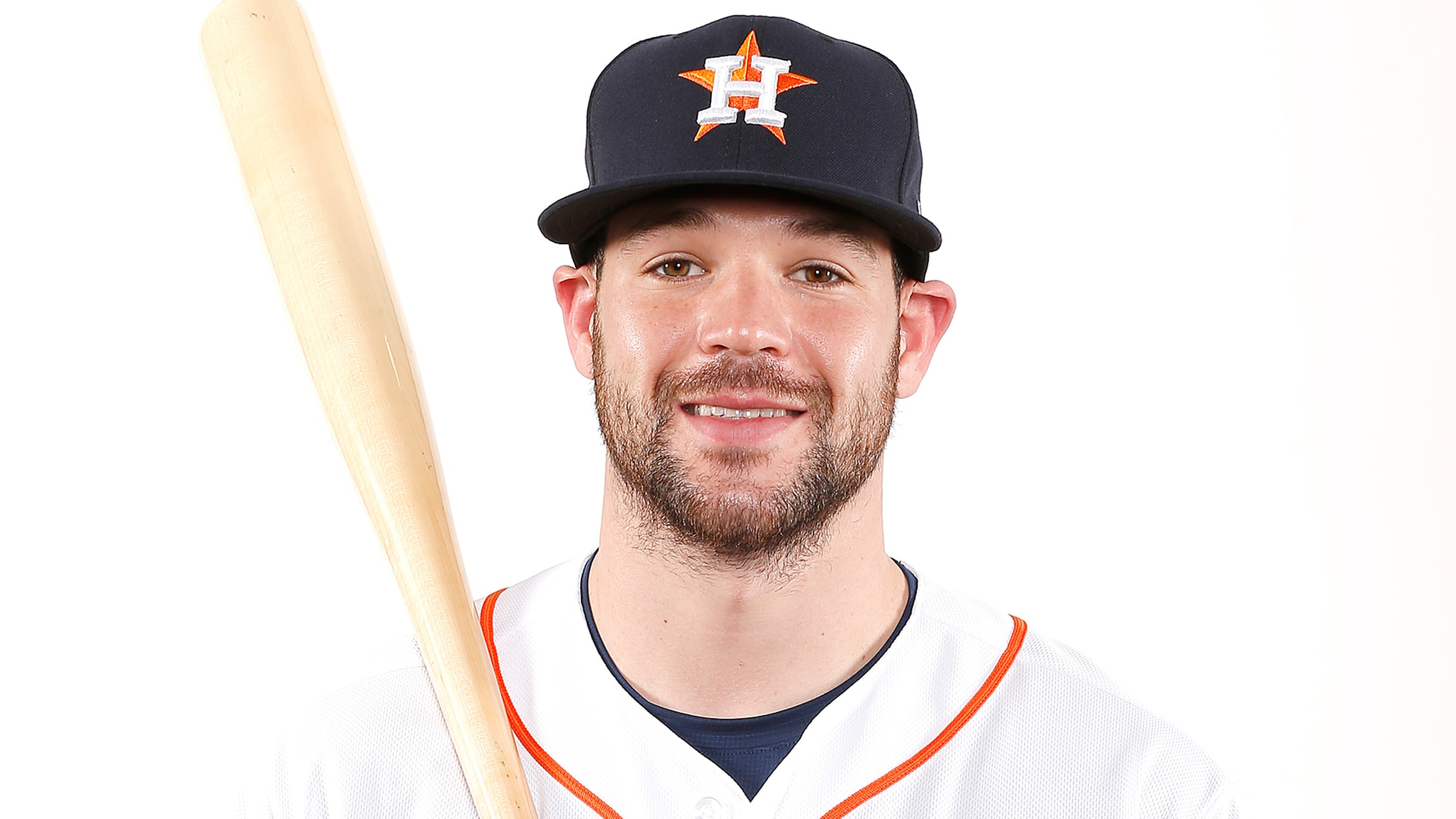 After spending all summer working out in the intense heat at the alternate training site in Corpus Christi, Texas, outfielder Chas McCormick was thrilled to be added to the Astros' taxi squad and travel with the team. While in Arlington to close the season last week, McCormick asked bench coach
Prospect McCormick added to WC roster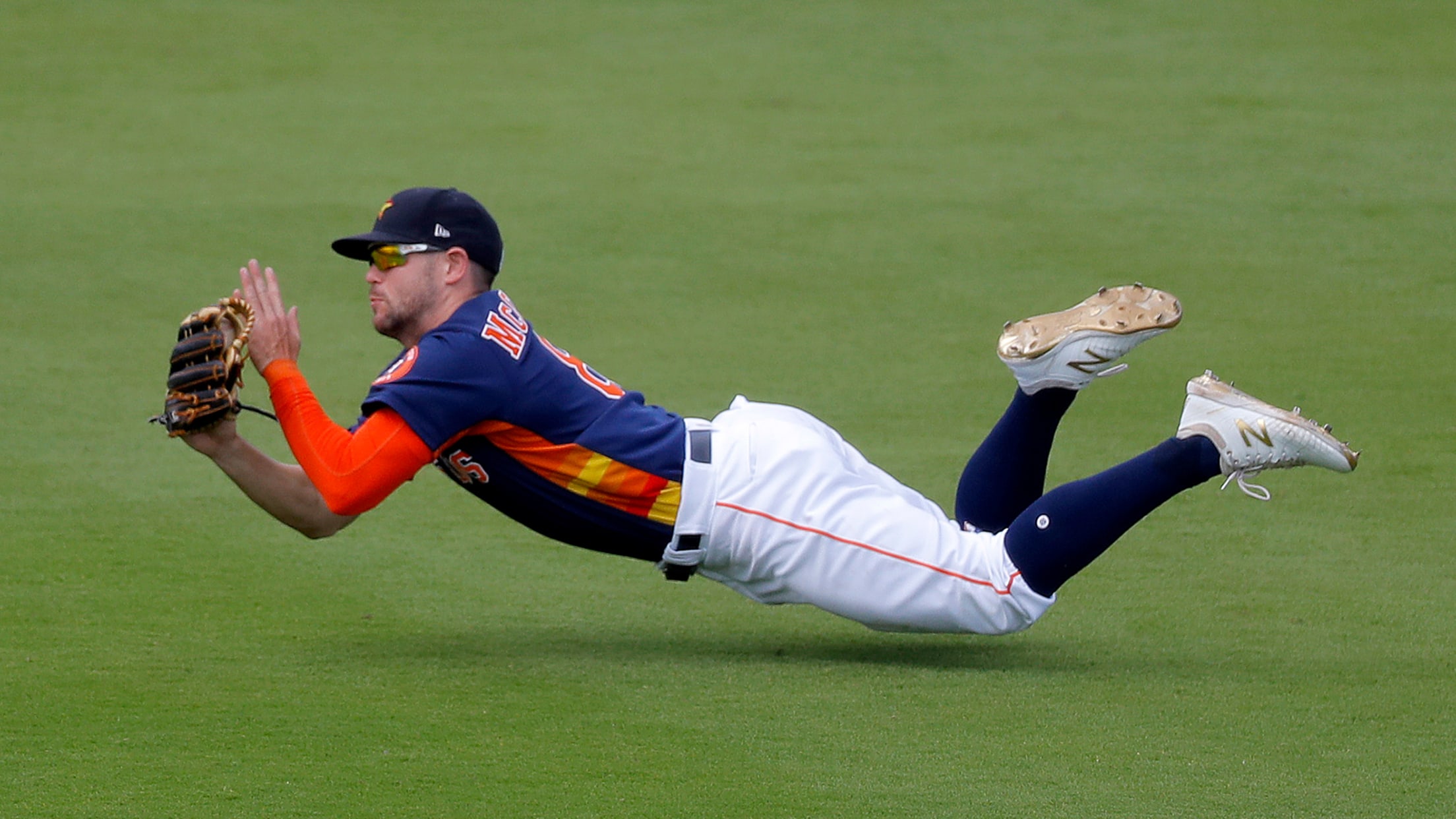 One name stood out when the Astros released their American League Wild Card Series roster ahead of Houston's 4-1 Game 1 win over the Twins on Tuesday: outfielder Chas McCormick. That's because McCormick, the team's No. 24 prospect per MLB Pipeline, has yet to appear in a Major League game,
Javier rides early 5-spot in twin-bill opener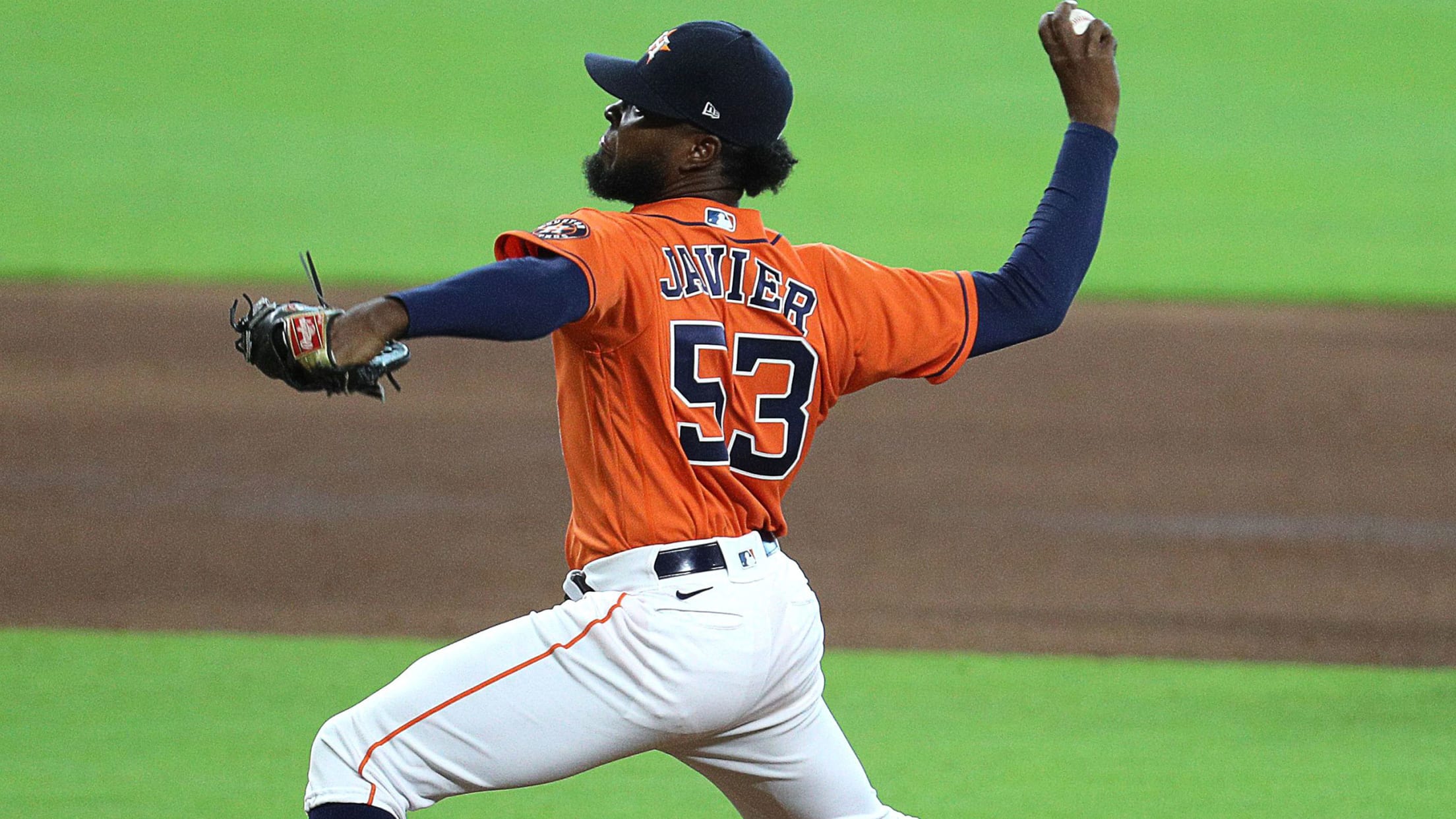 HOUSTON -- The tweaks and adjustments 23-year-old Astros starting pitcher Cristian Javier is making as he weaves his way through his first big league season would typically be something he would be doing in the Minor Leagues if 2020 was a normal year. With numerous injuries to their pitching staff,
James back to Astros' bullpen; Bielak to start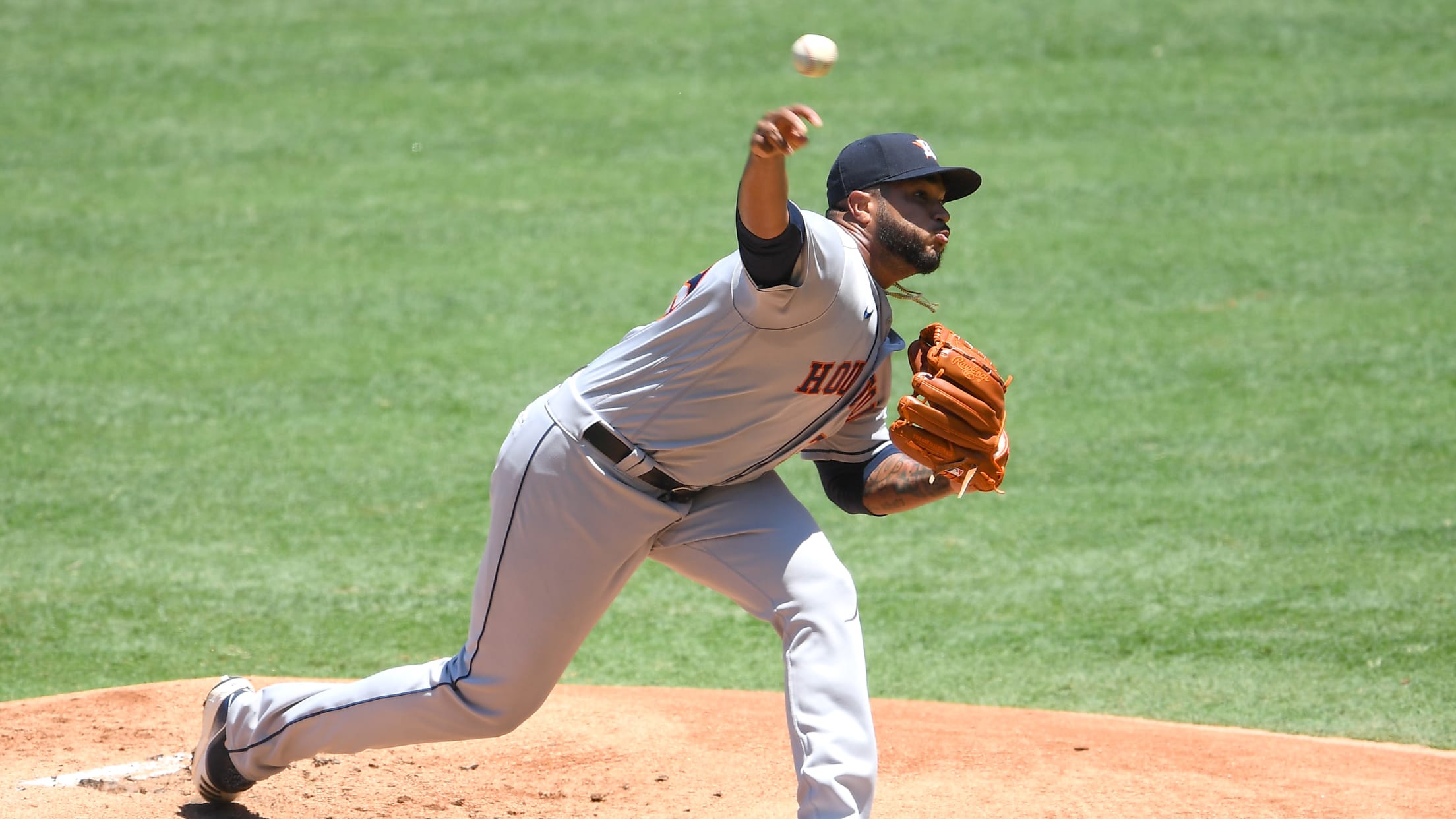 Had the season not been cut down to 60 games because of the coronavirus pandemic, the Astros would have had the luxury of being more patient with right-hander Josh James, who walked 11 batters in six innings over two starts to begin the season. With time short, the Astros moved
Alvarez, Urquidy to report to Corpus Christi
Astros pair cleared to resume baseball activities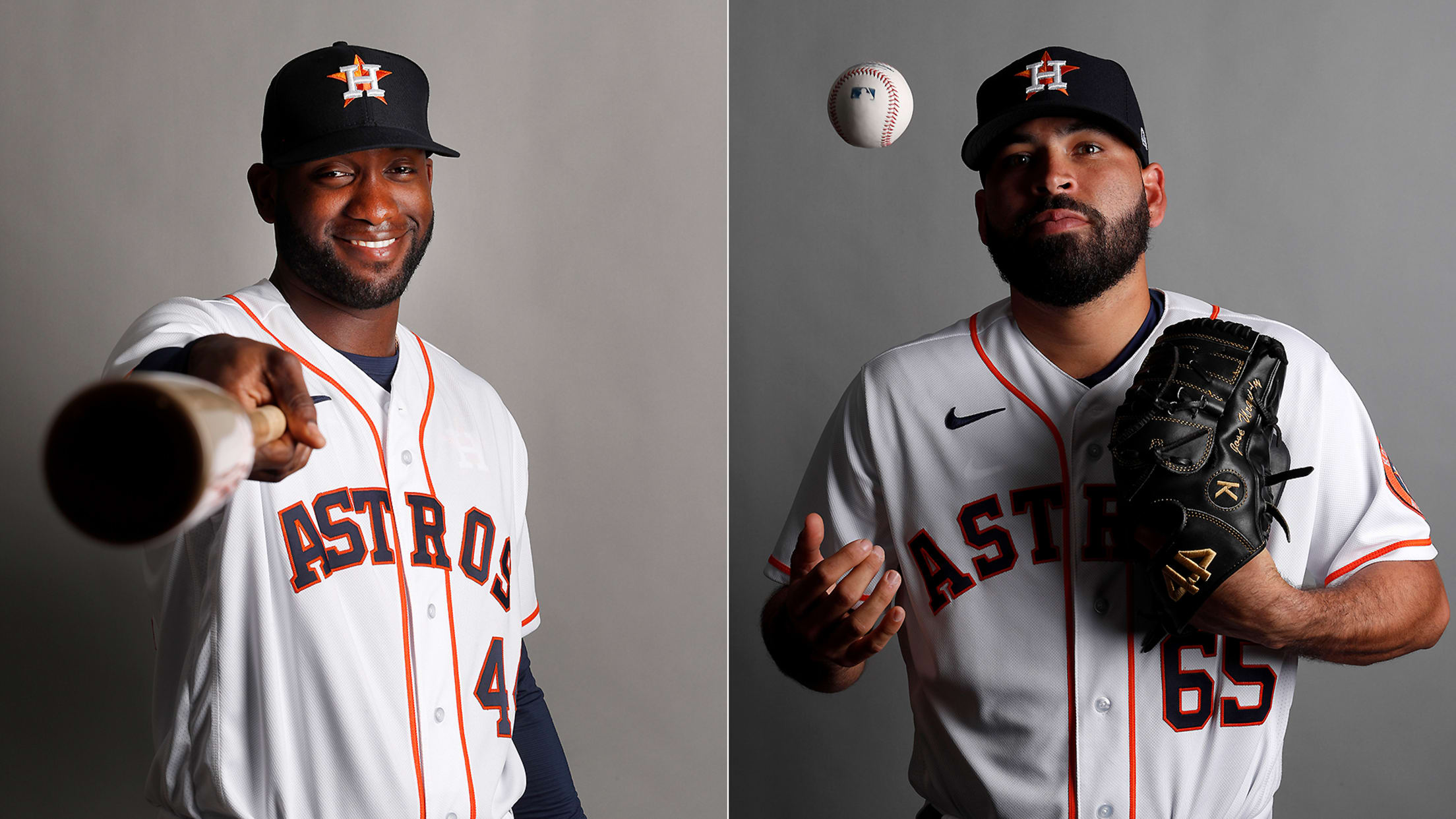 HOUSTON -- Two players who could be crucial to the Astros' success in 2020 have been cleared to resume baseball activities. Slugger Yordan Alvarez, the 2019 American League Rookie of the Year, and right-hander Jose Urquidy, who was expected to be in Houston's rotation to start the season, have both
Honoring 'brother' Ventura, Paredes sharp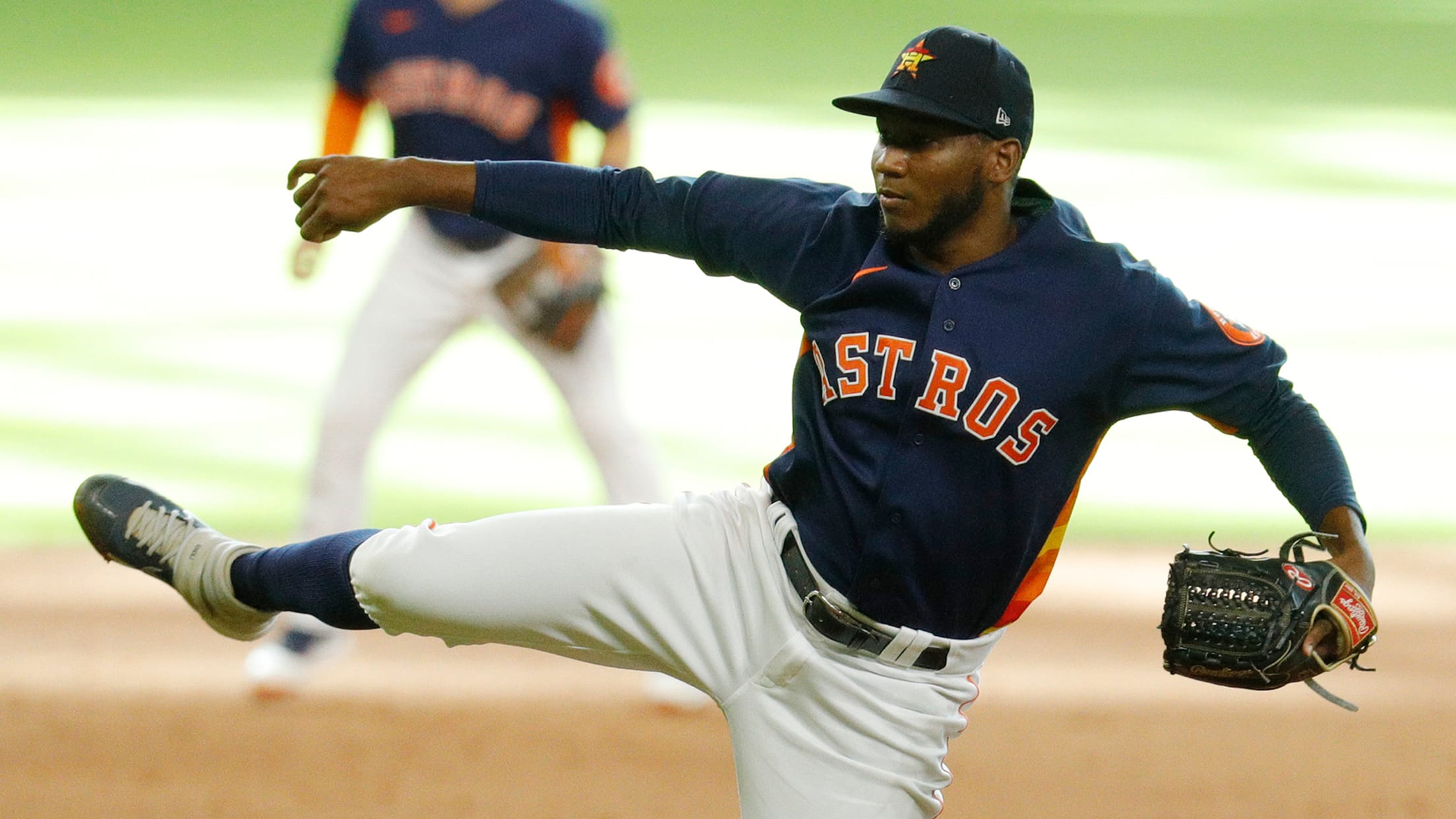 When the Astros arrived at Kauffman Stadium on Monday, 24-year-old reliever Enoli Paredes took the time to look at the mound and envision late Royals right-hander Yordano Ventura pitching in the World Series. "That's my dream, too," said Paredes, who called Ventura his "brother." Ventura, who won a World Series
Notes: Bielak, Valdez battle for roster spots
Alvarez still absent; Astros prep for Kansas City, travel protocols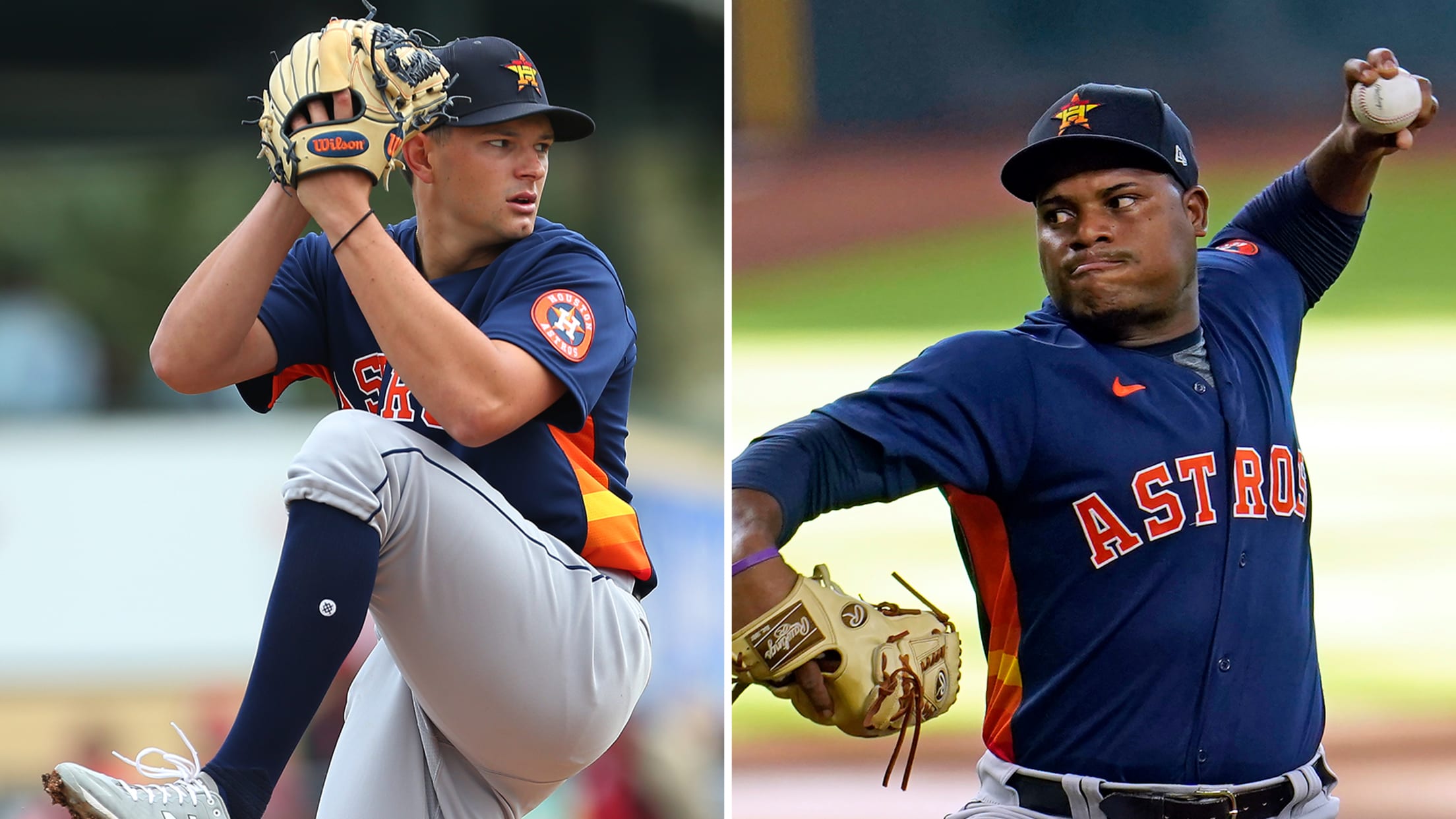 HOUSTON -- With only days remaining until the season starts, Astros pitchers vying for jobs are ramping up their innings and pitch counts, with hopes of landing a spot when rosters are set next week. Saturday's scrimmage featured two pitchers heavily in the mix -- right-hander Brandon Bielak, a prospect
'It's go time': Whitley takes big strides in live BP
After year of adversity, Astros' top prospect lean, and means business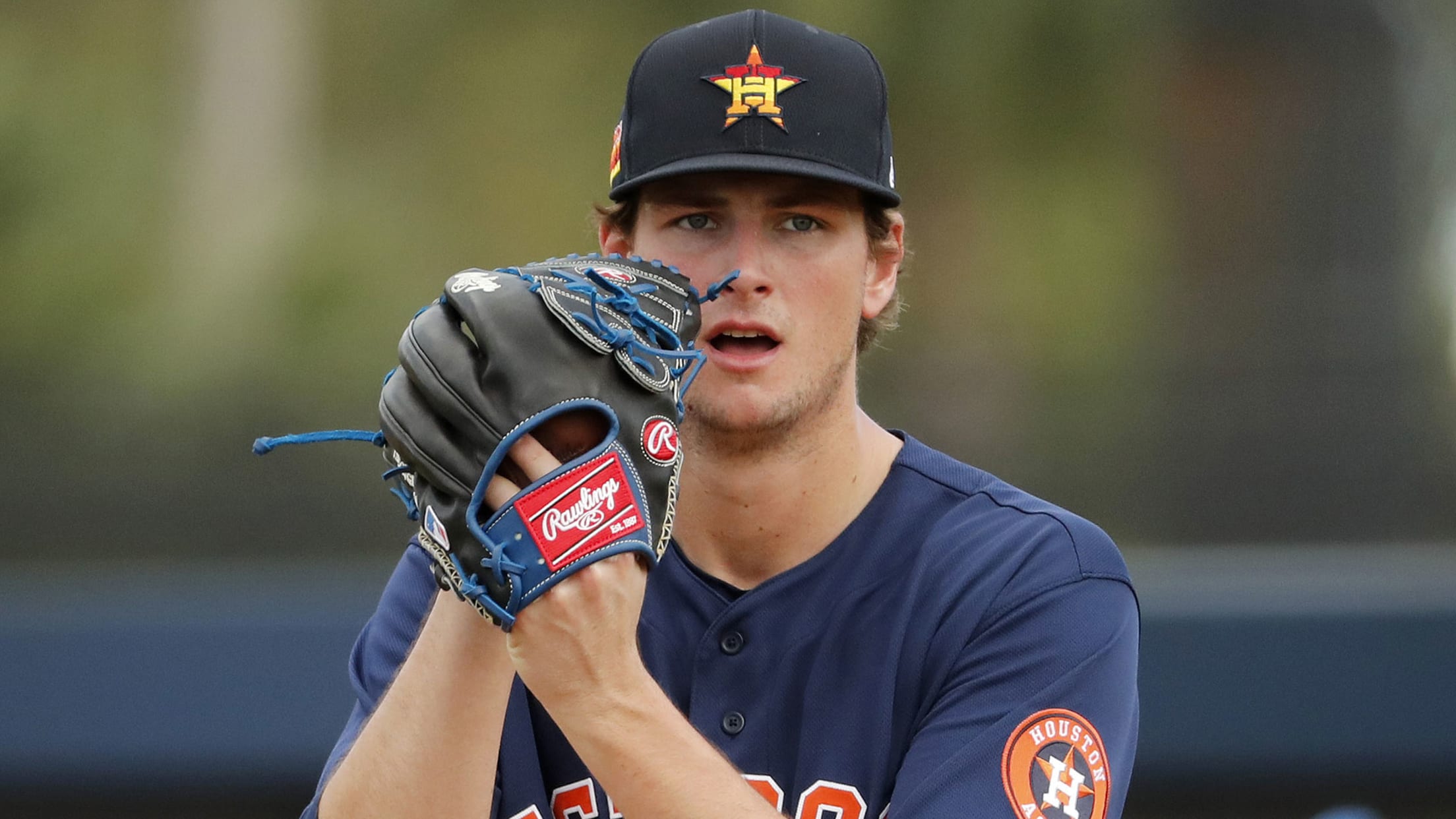 HOUSTON -- Forrest Whitley viewed the chance to return to the mound at Minute Maid Park for the first time in more than a year, with Astros manager Dusty Baker and pitching coach Brent Strom watching as closely as they could in the age of social distancing, as a chance
Top farm systems: Right-handed pitchers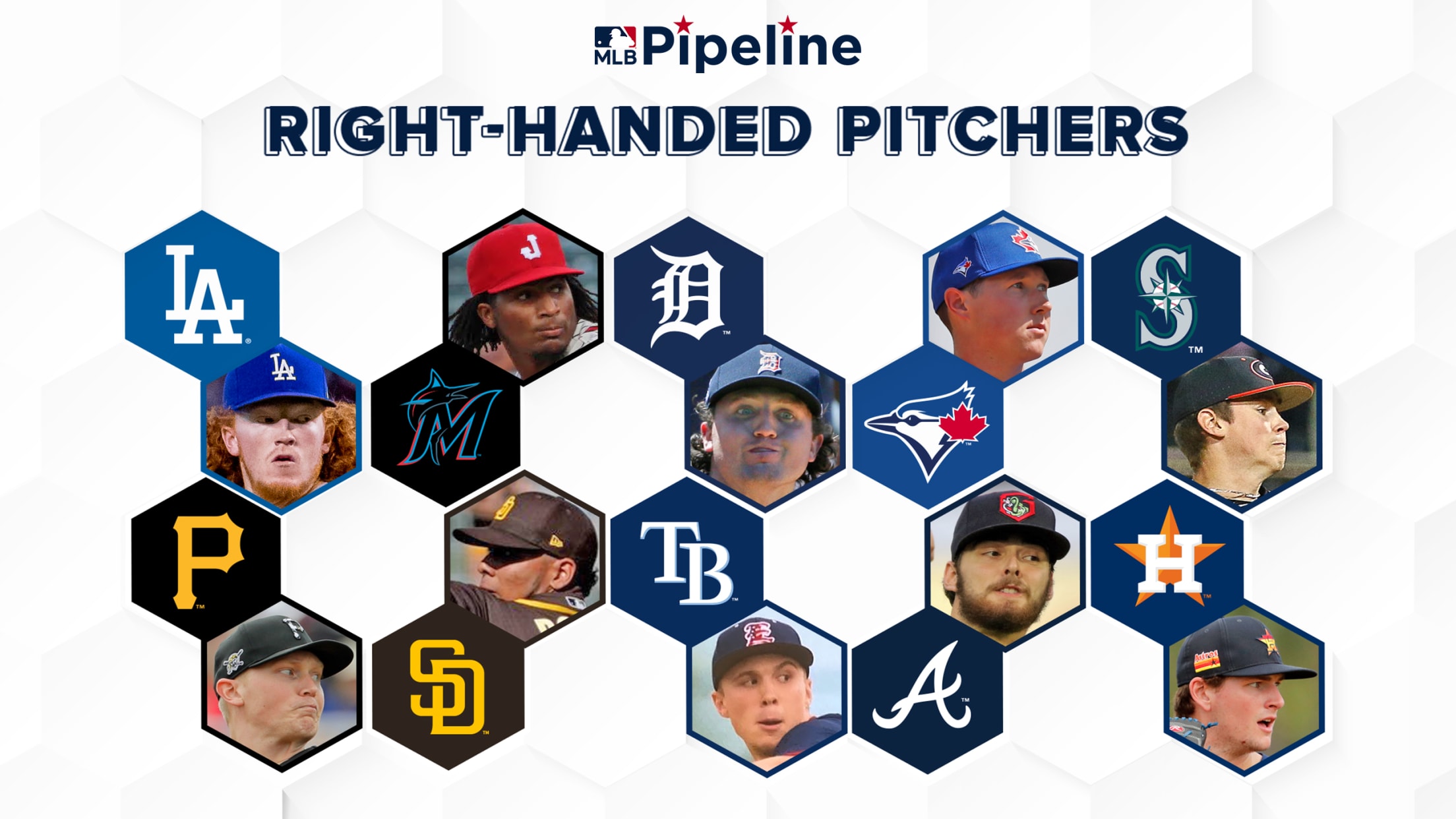 The time has come to put a wrap on our series taking a closer look at how all 30 farm systems stack up when ranked by position. We've already looked at left-handed pitchers, middle infielders, corner infielders and catchers, leaving us with just right-handers left to tackle. Below are our
Astros reach deals with 9 undrafted players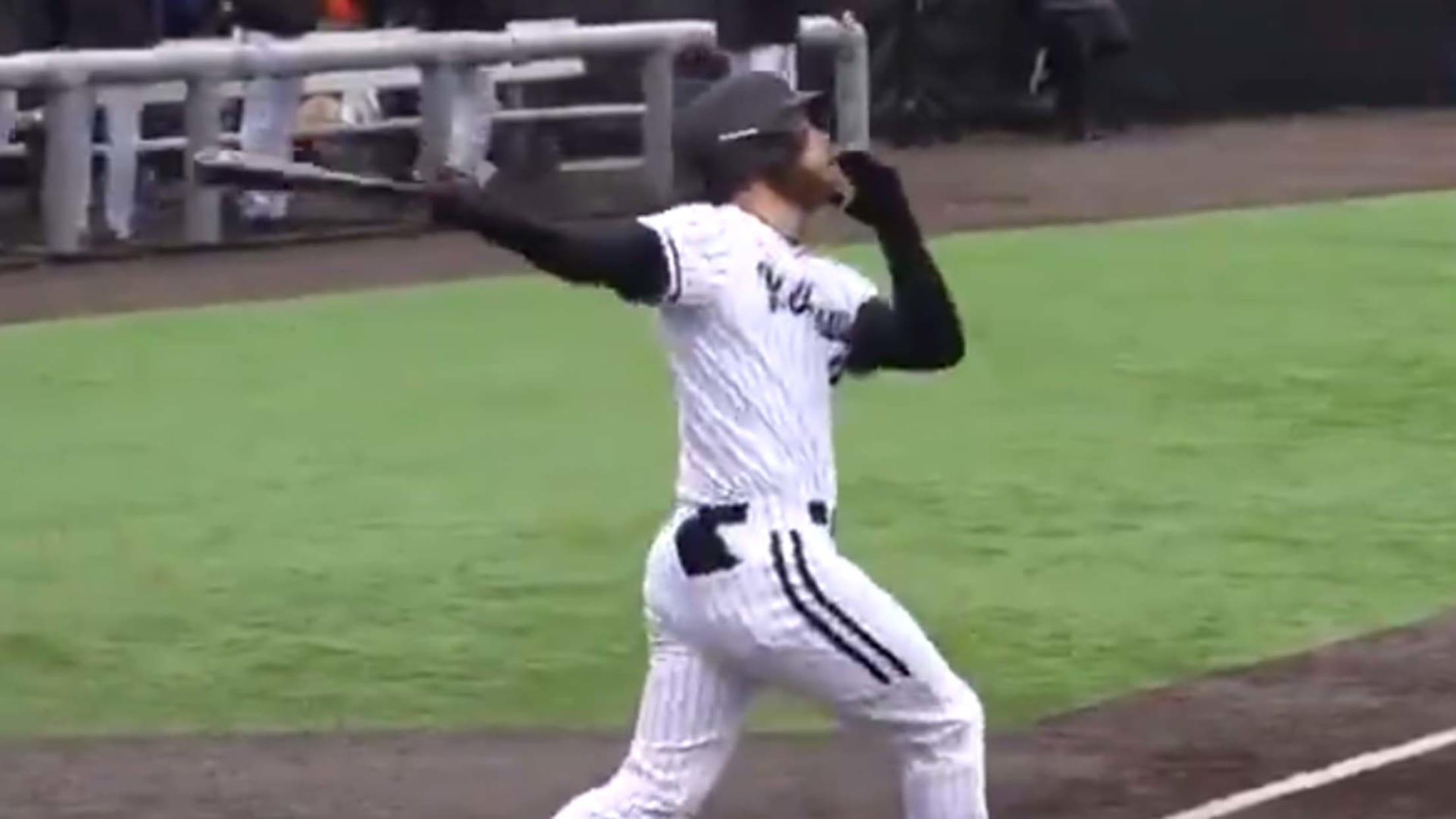 HOUSTON -- The Astros have been busy in the market for non-drafted free agents, officially signing nine college players who weren't selected in the MLB Draft earlier this month. The nine players are right-handers Jimmy Endersby of Concordia University Irvine, Kyle Gruller of Houston Baptist, Jonathan Sprinkle of Central Missouri,
Astros sign all 2020 Draft picks, plus 6 others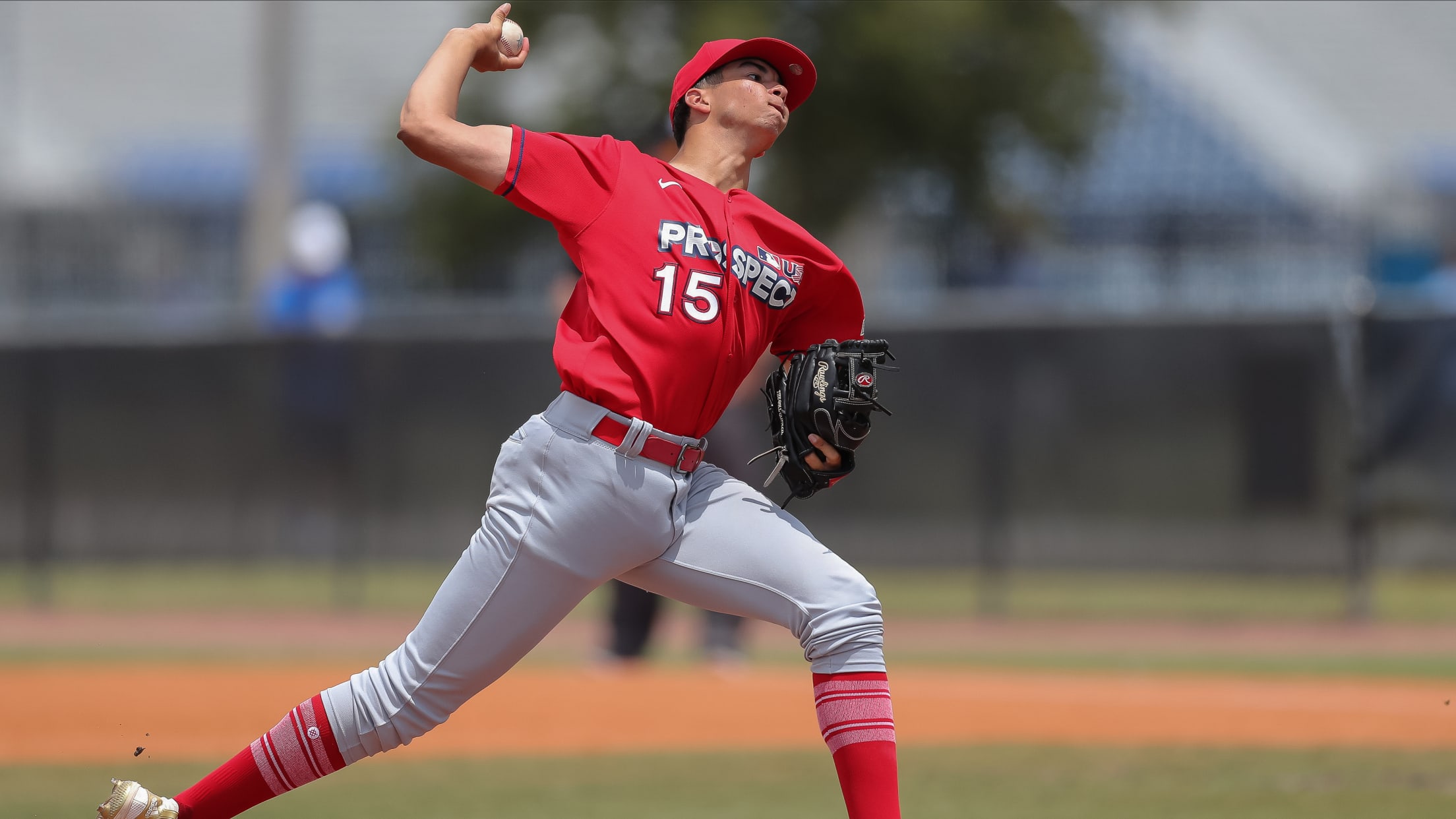 HOUSTON -- The Astros announced Friday they had signed 10 players, including all four picks taken in last week's 2020 MLB Draft: right-handed pitchers Alex Santos (No. 72 overall), right-handed pitcher Tyler Brown (third round), outfielder Zach Daniels (fourth round) and shortstop Shay Whitcomb (fifth round). The team did not
Astros agree to deals with pair of Draft picks
Houston has verbal agreements with its other 2 selections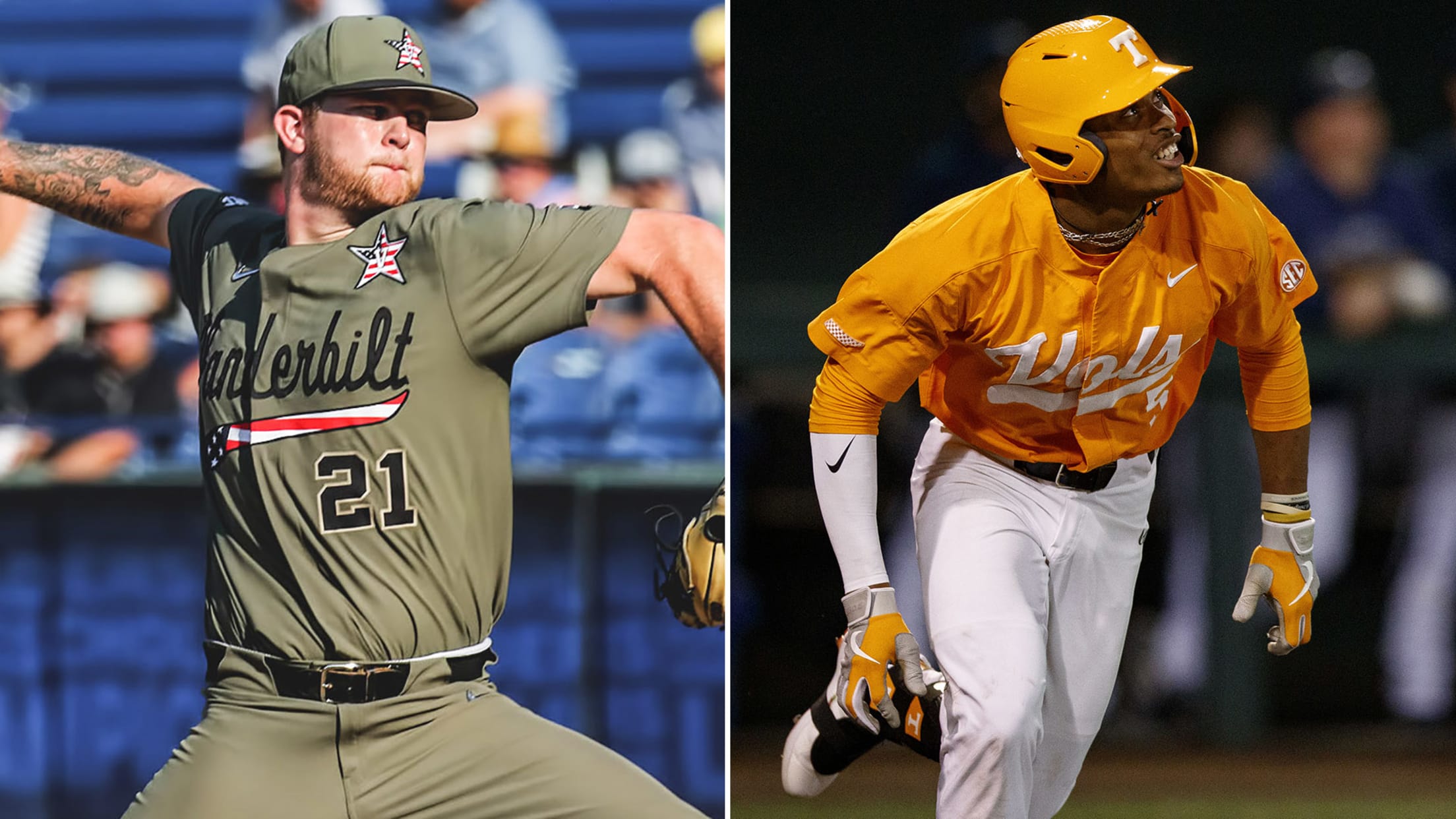 HOUSTON -- The Astros have signed two of their four picks from last week's MLB Draft -- Vanderbilt right-hander Tyler Brown, a third-round pick, and University of Tennessee outfielder Zach Daniels, a fourth-round selection. In 2019, Brown had 17 saves, a 2.19 ERA, 65 strikeouts and nine walks for Vanderbilt,
Everything to know about Astros' 2020 Draft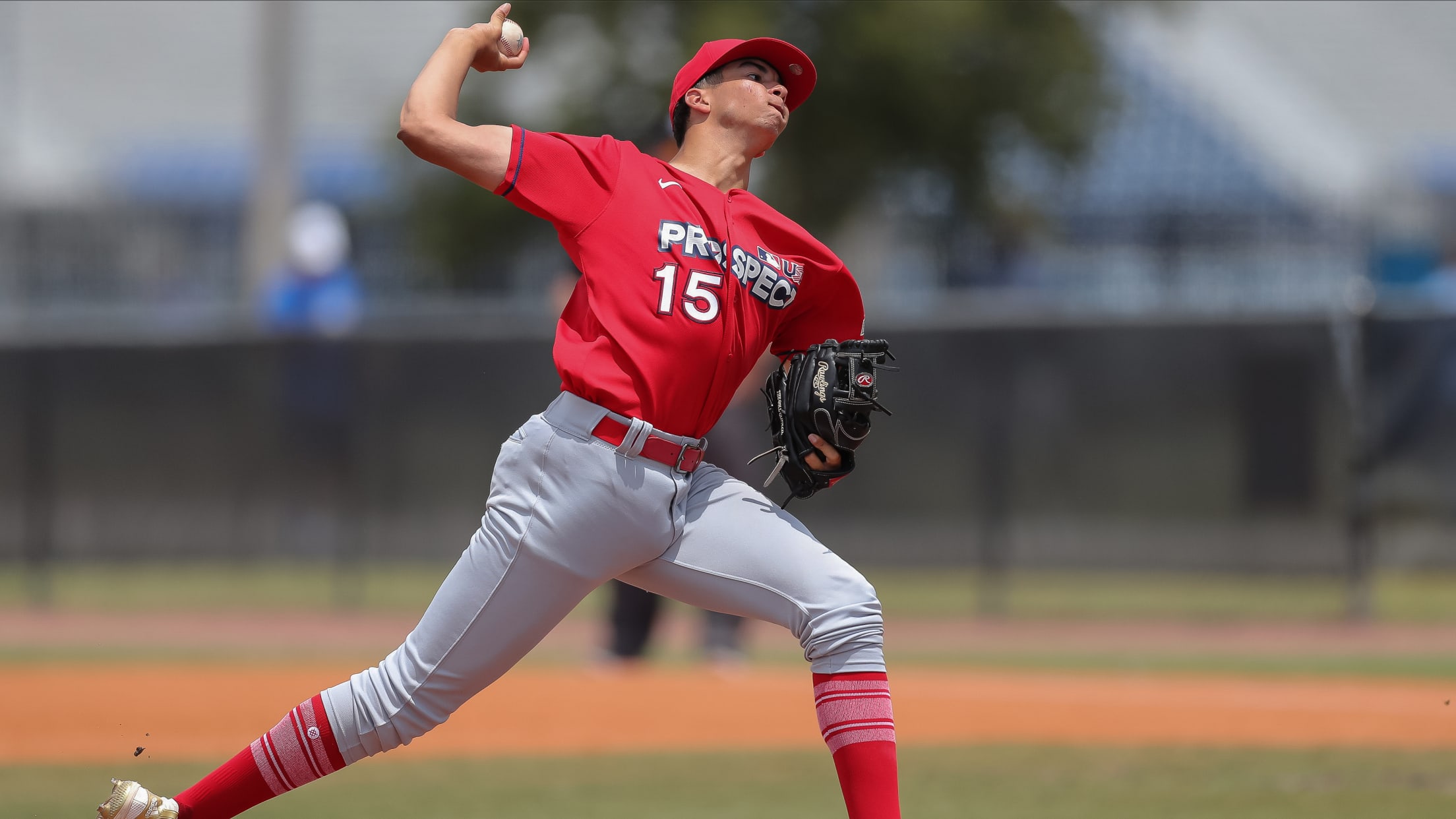 HOUSTON -- The Astros, forced to sit out the first day of the MLB Draft after losing their first- and second-round picks as part of the punishment handed down by MLB in the wake of the sign-stealing scandal, took four players Thursday, led by 18-year-old right-handed pitcher Alex Santos from