Step-by-Step Instructions: Mobile Order Pickup
STEP 1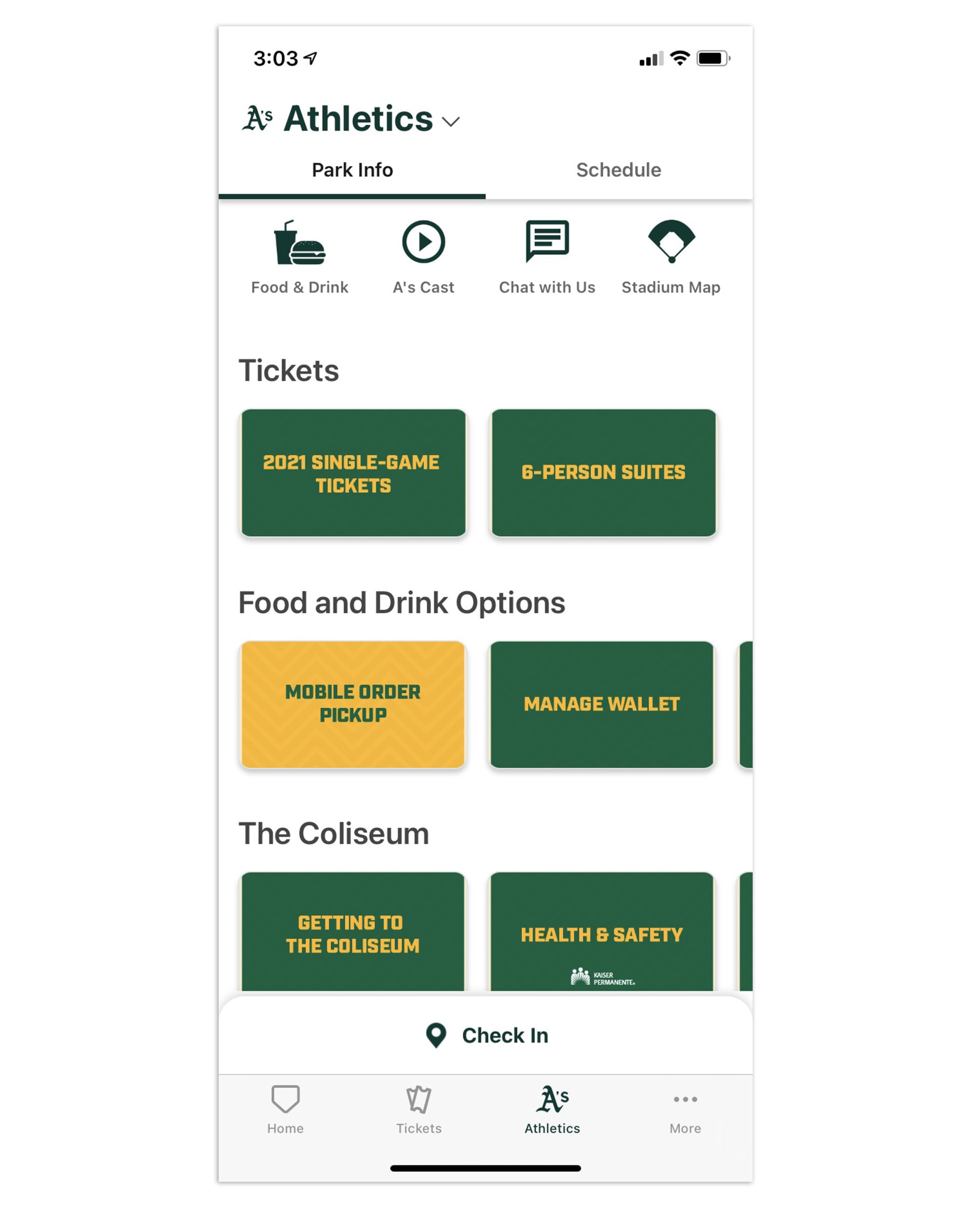 Open the MLB Ballpark app and select "MOBILE ORDER PICKUP".
STEP 2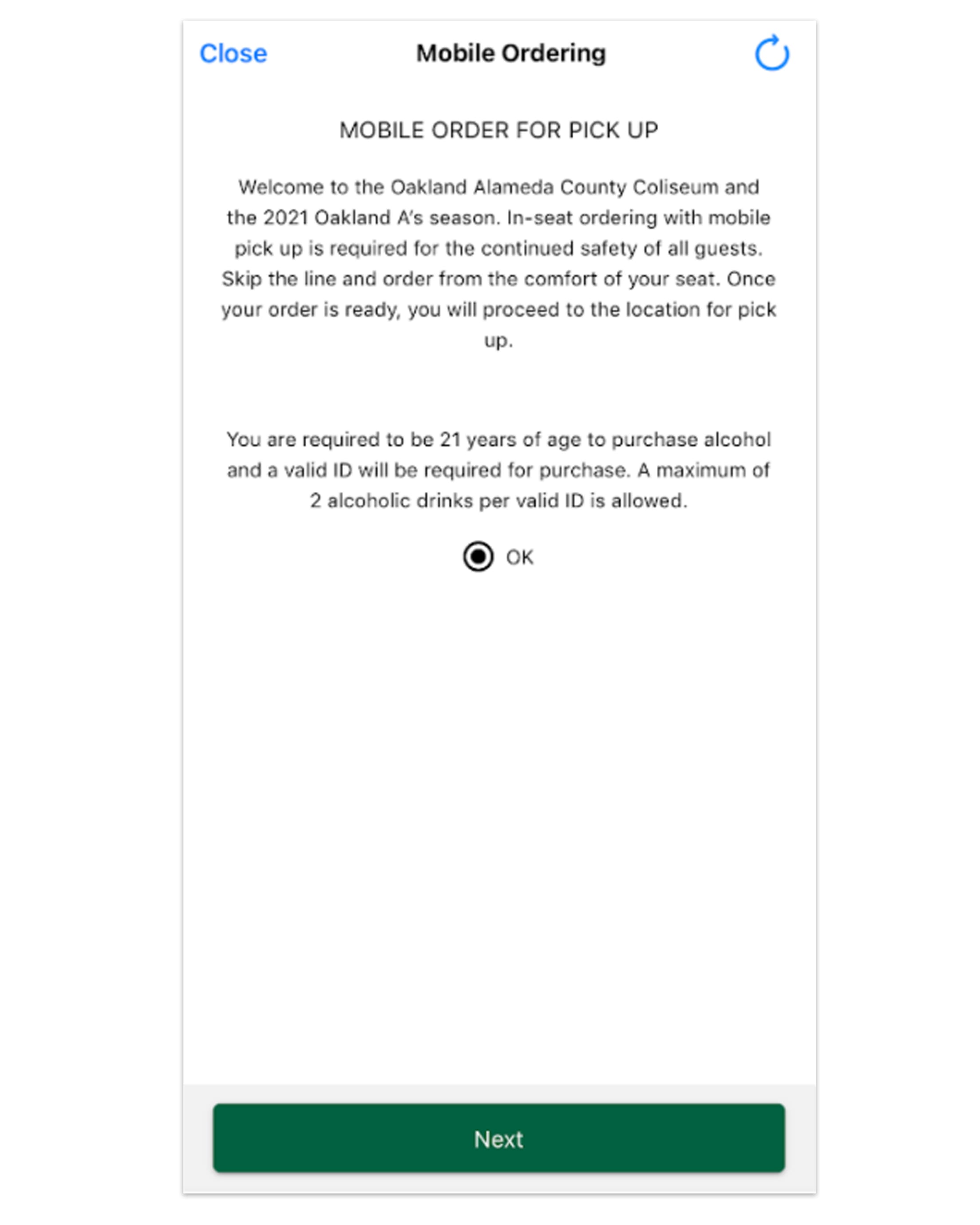 Select "OK" and click on "Next" to proceed
STEP 3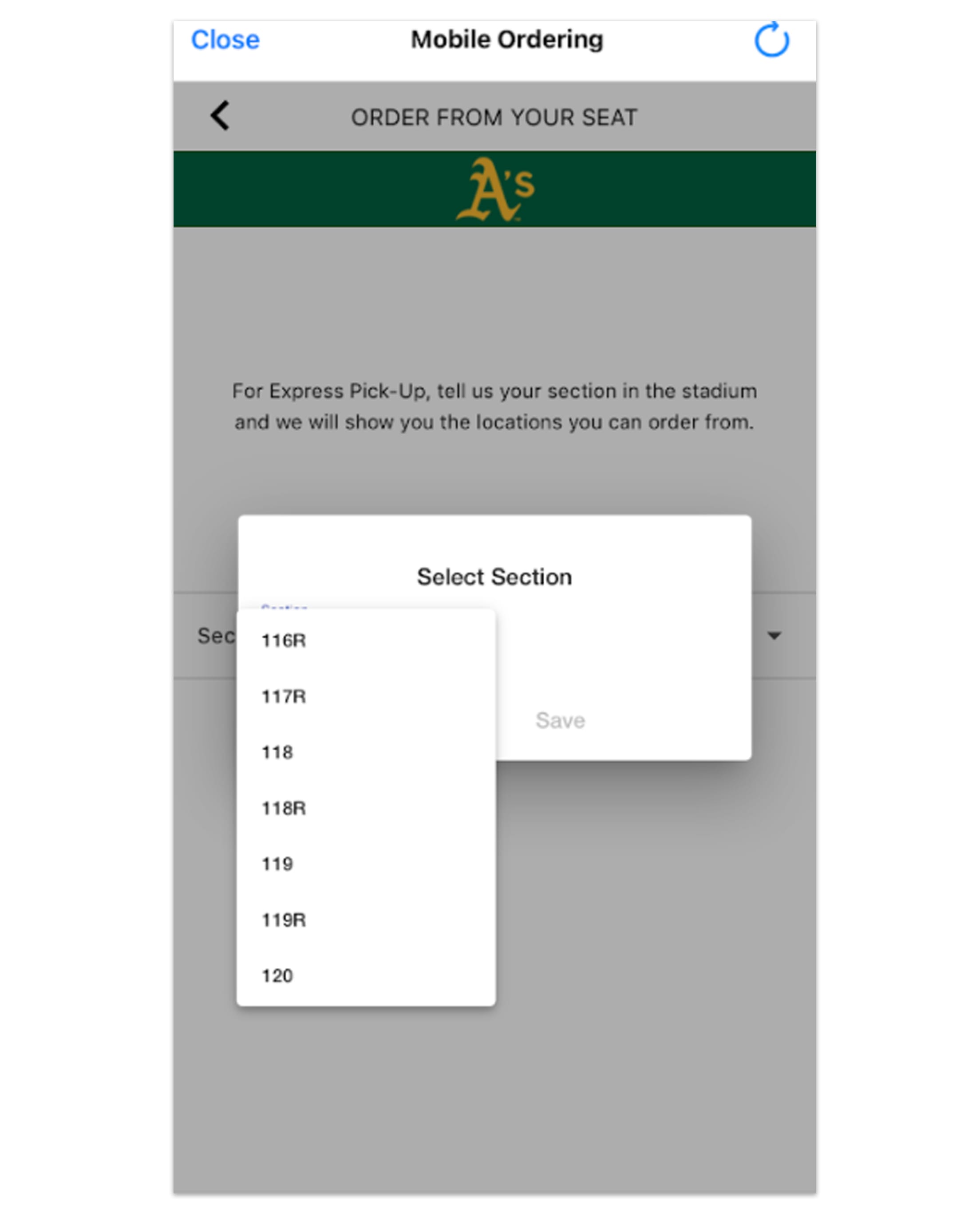 Select your section location and click "Save".
STEP 4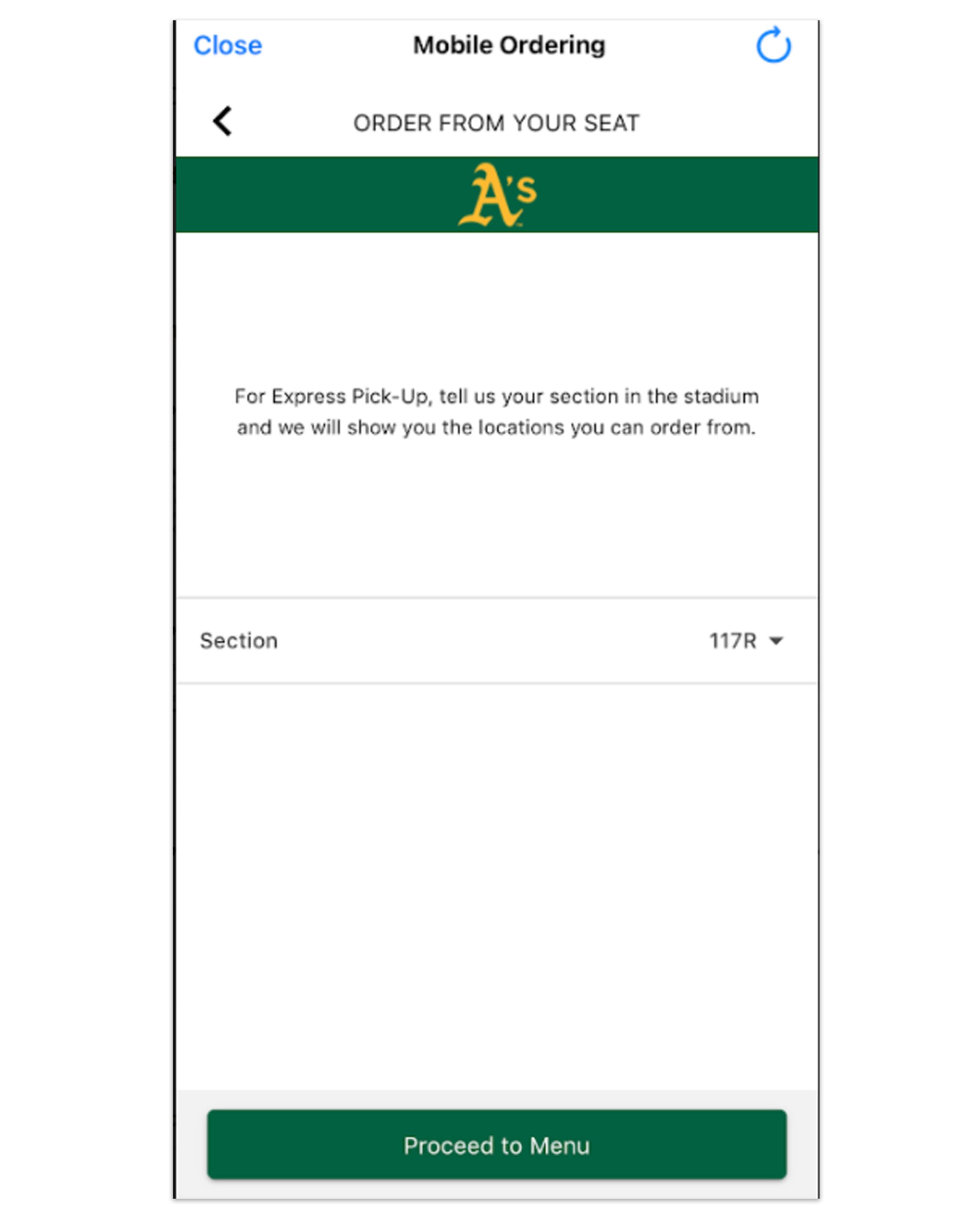 STEP 5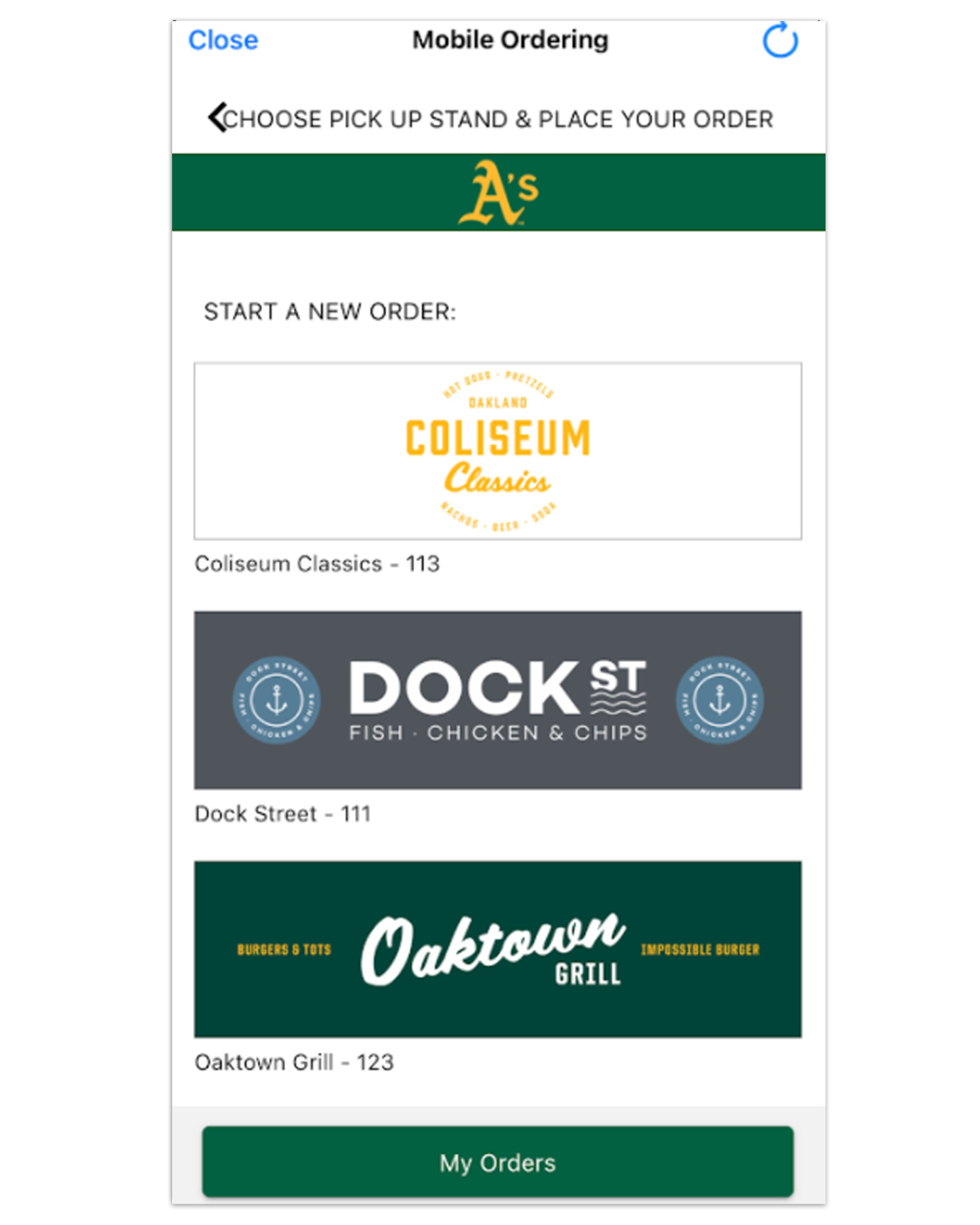 Select preferred concession location and start a new order.
STEP 6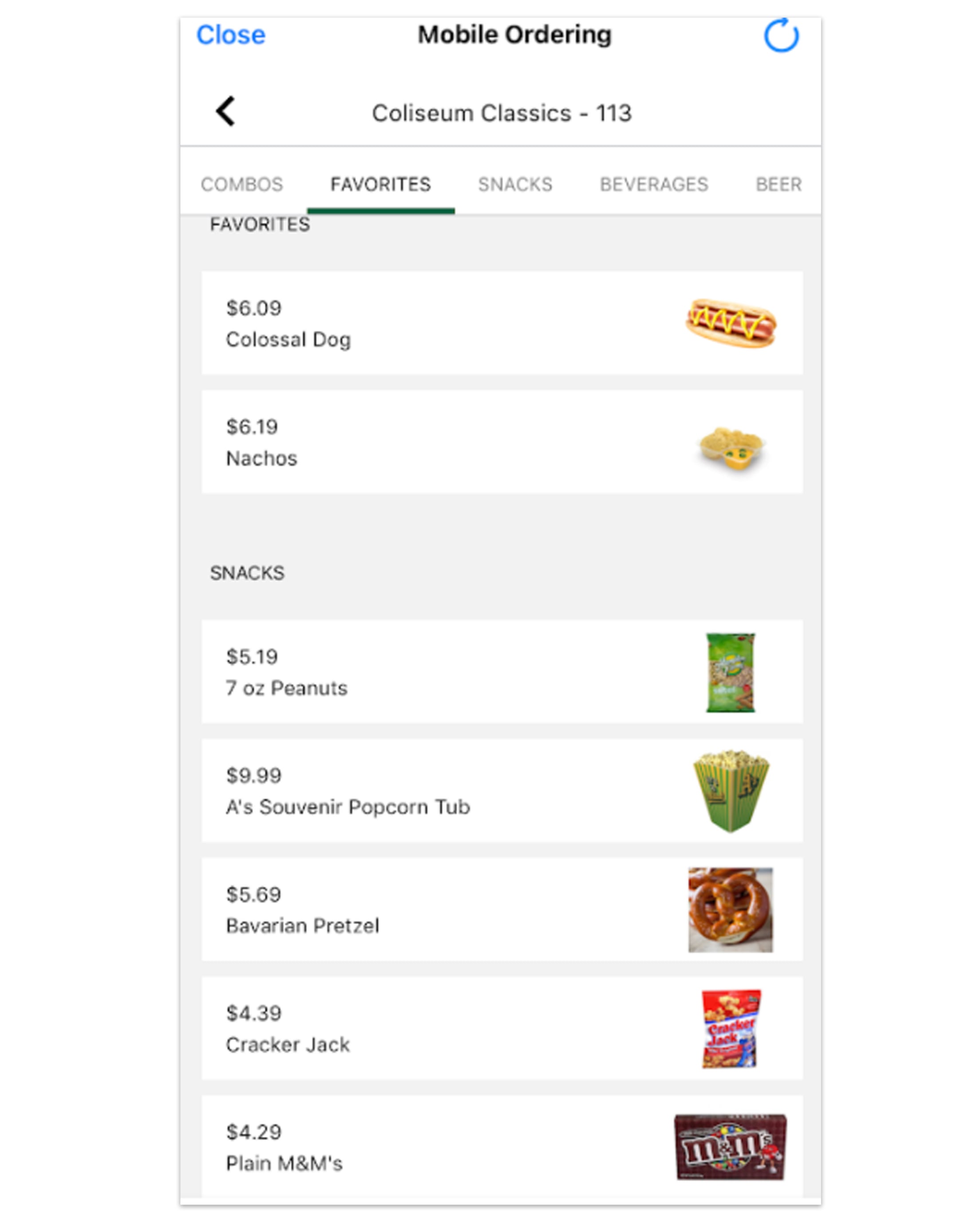 Click on your desired food item.
STEP 7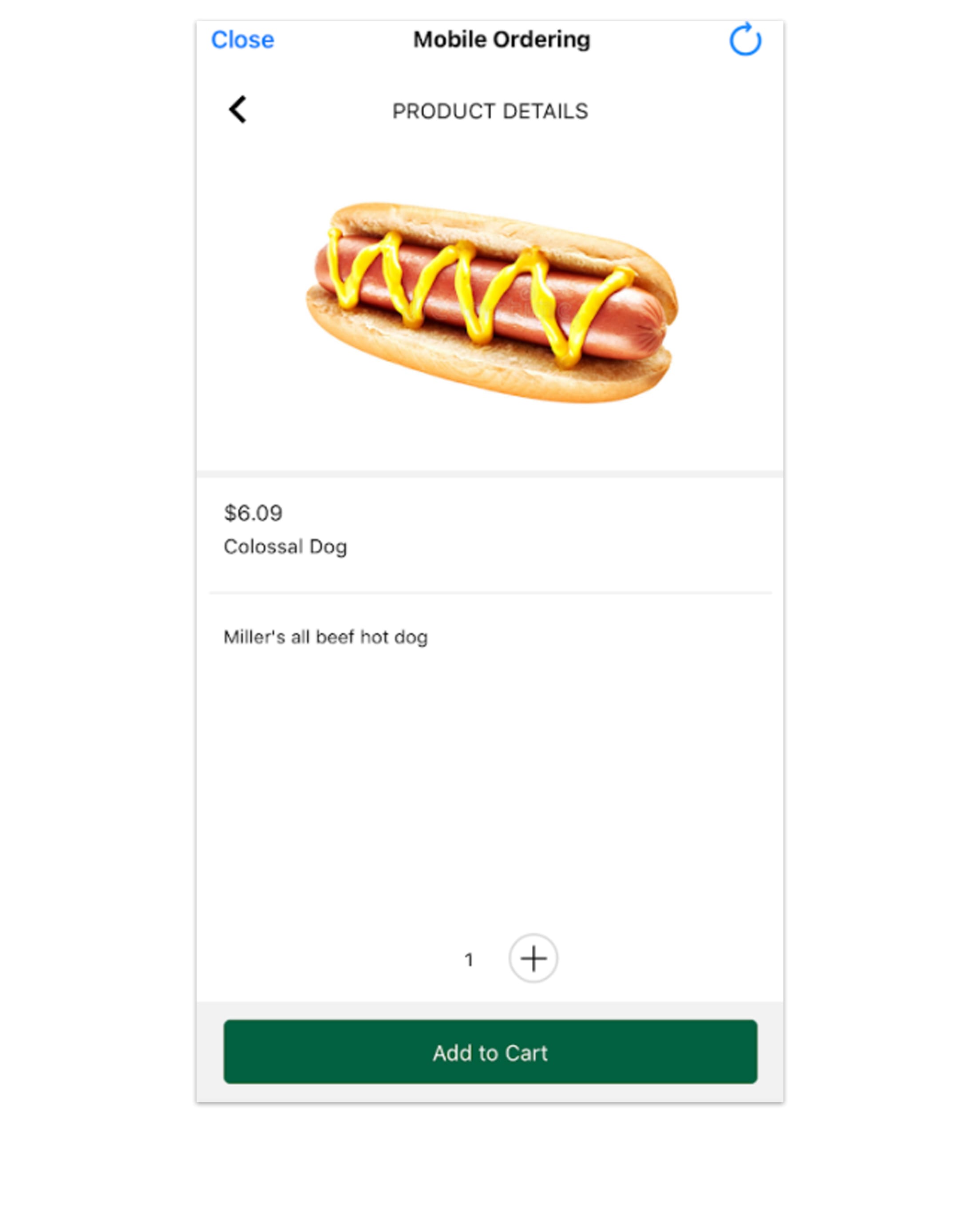 STEP 8
Select multiple items by clicking "Add to Cart" for each item. When ordering is complete, click "# Items/$ Amount" button on the bottom of the screen and proceed to cart.
STEP 9
Add mobile phone number to receive notifications of when order is ready for pick-up and click "Checkout".
STEP 10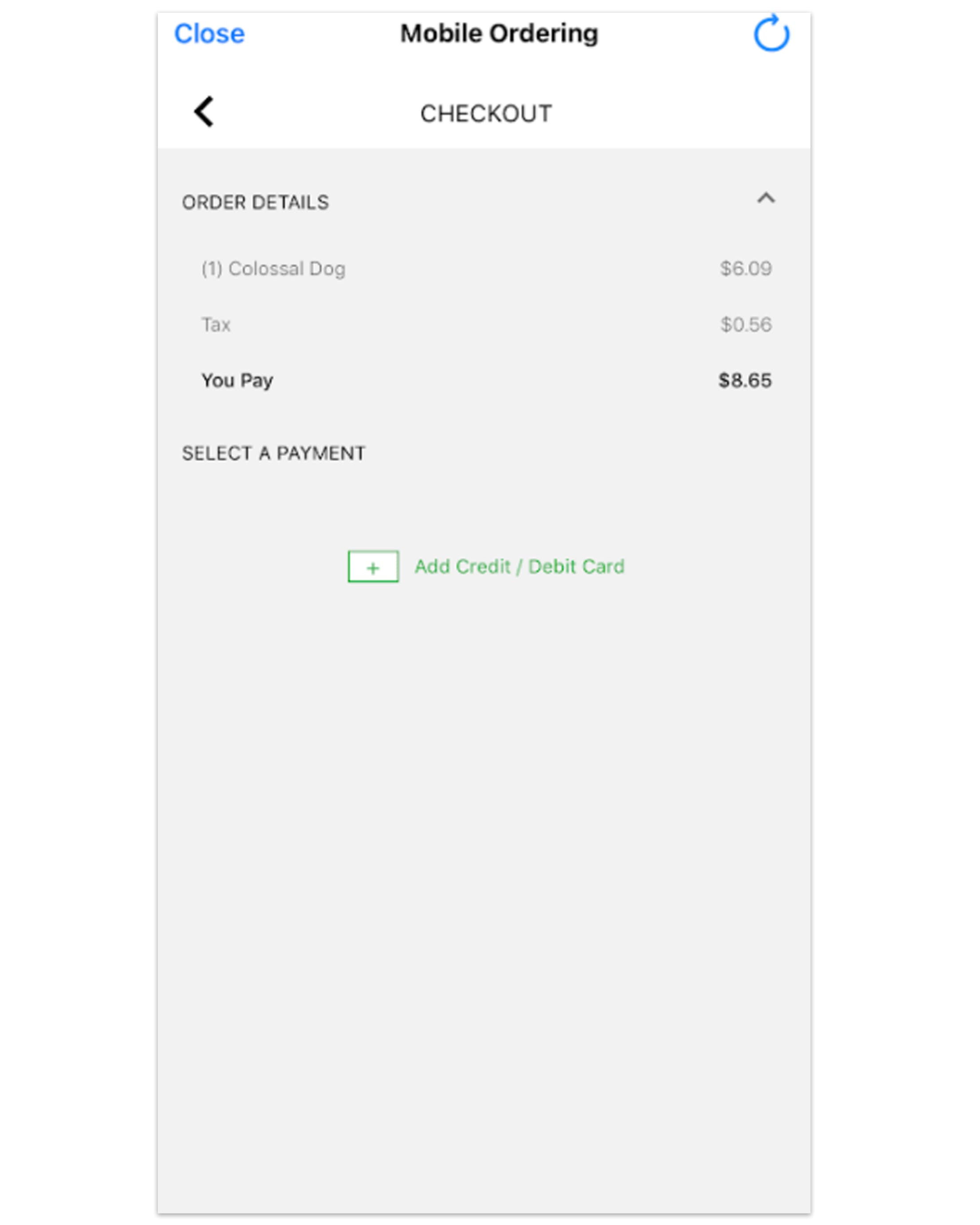 Select "Add Credit / Debit Card" and enter information.
STEP 11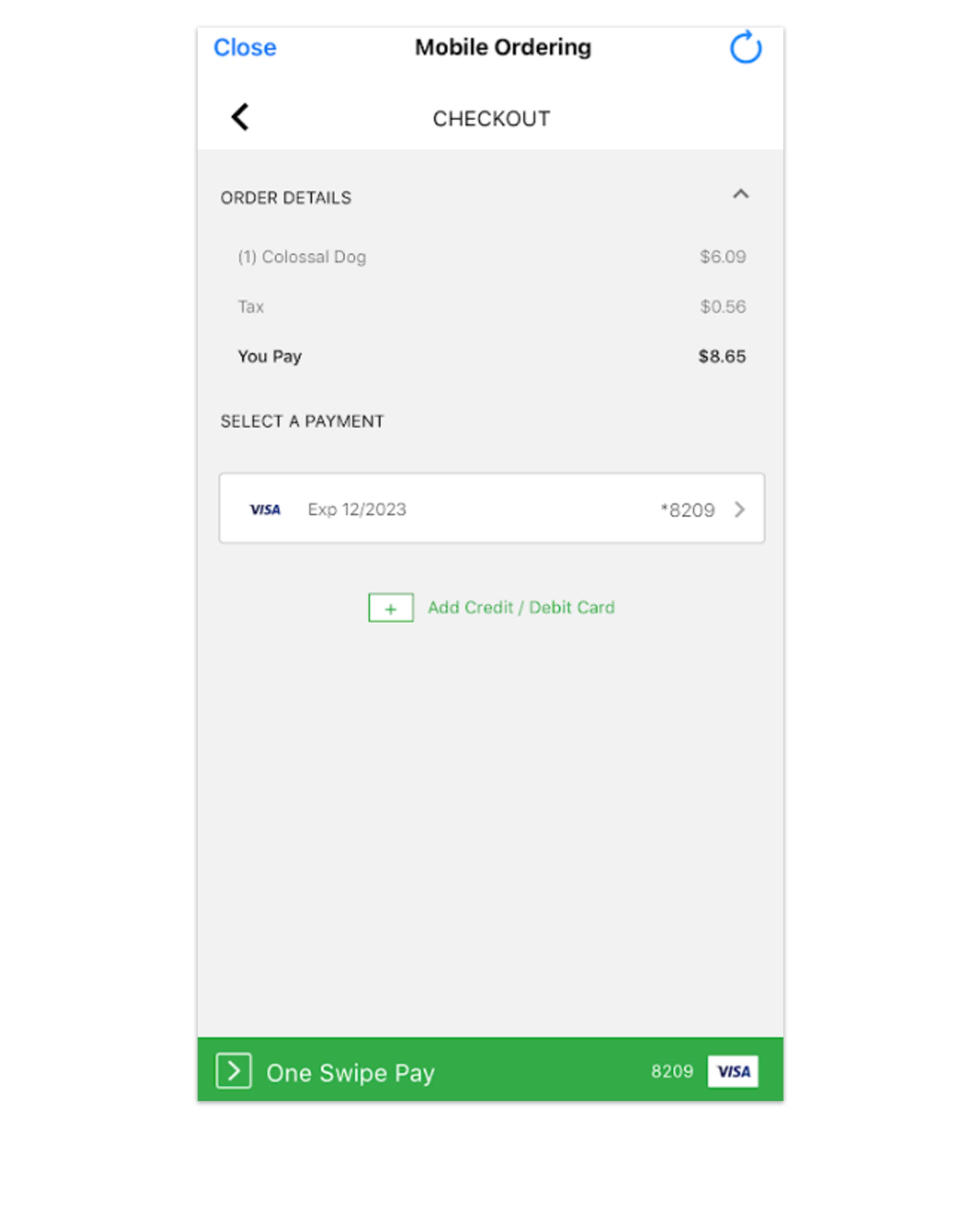 Verify details of payment method and select Pay.
STEP 12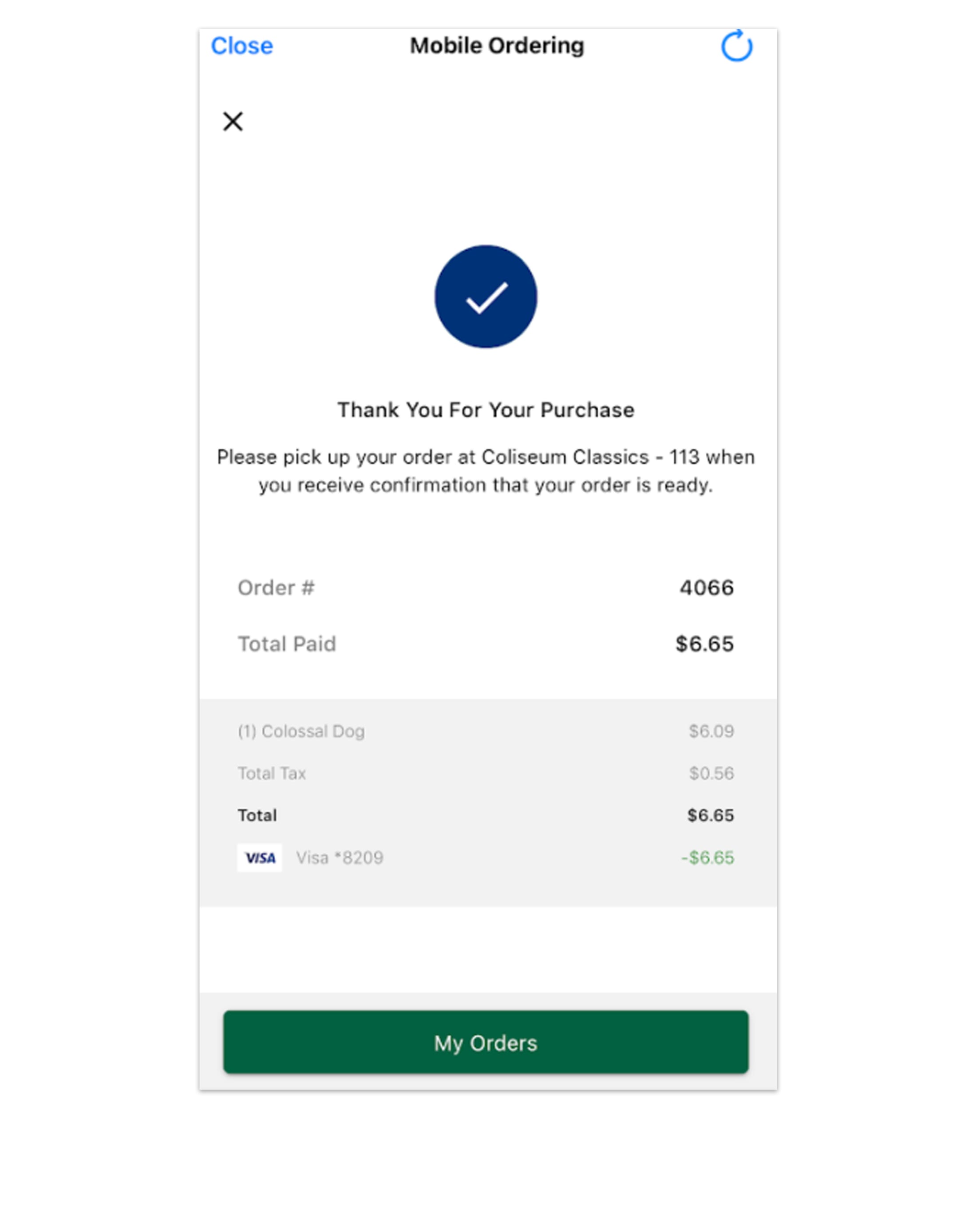 When alerted by text, proceed to the concession area where you placed your order.