Montreal makes impression on Counsell, Crew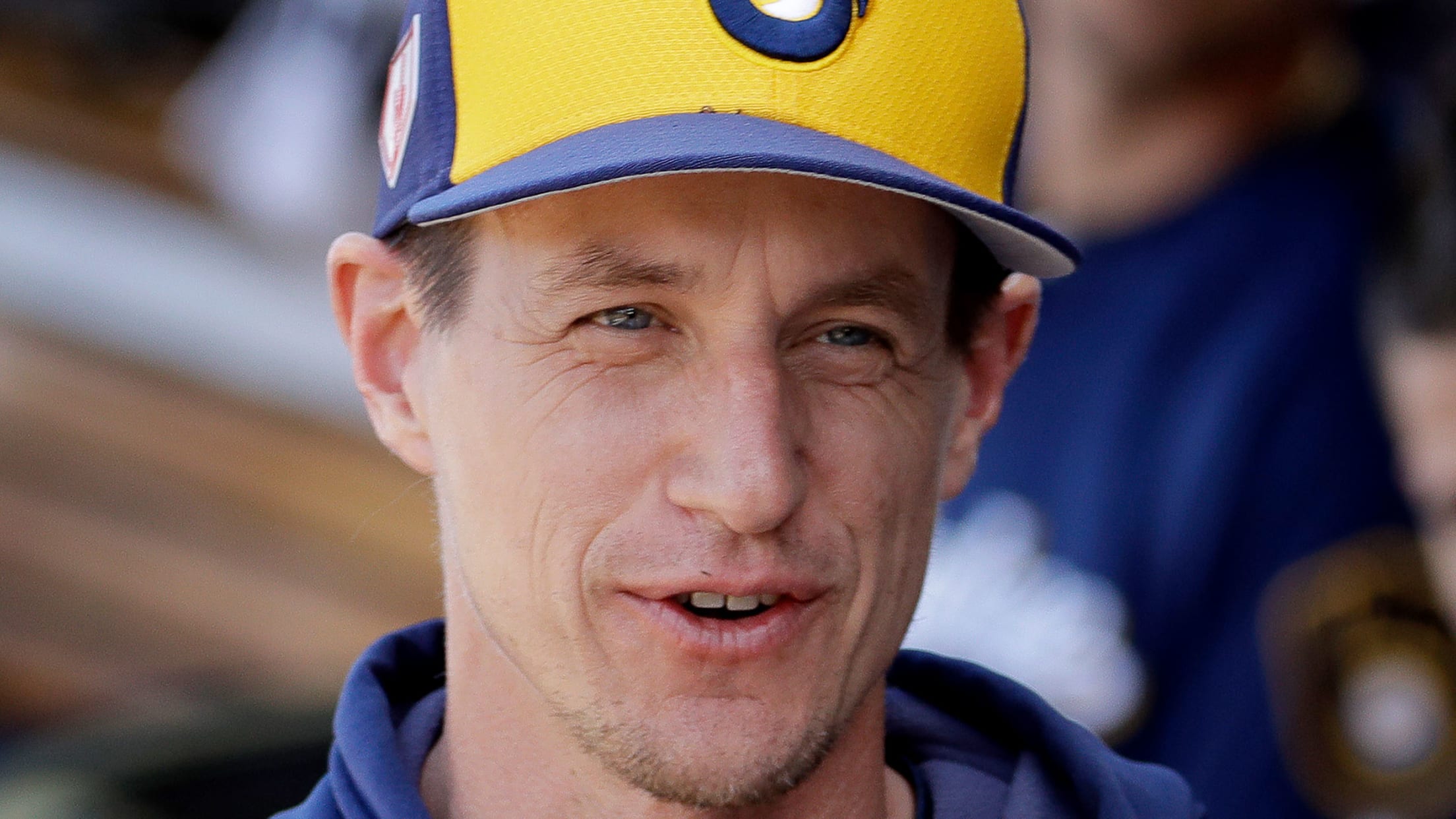 MONTREAL -- Returning to Olympic Stadium for the first time in almost two decades, Brewers manager Craig Counsell couldn't help but reminisce about his rookie playing days with the Florida Marlins. "We clinched the [National League] Wild Card berth here in Montreal," Counsell said of the 1997 Marlins. "So my
MONTREAL -- Returning to Olympic Stadium for the first time in almost two decades, Brewers manager Craig Counsell couldn't help but reminisce about his rookie playing days with the Florida Marlins.
"We clinched the [National League] Wild Card berth here in Montreal," Counsell said of the 1997 Marlins. "So my most vivid memory of Montreal is celebrating in that clubhouse for making the playoffs when I was a rookie in '97. We made a mess of this clubhouse."
Though his most memorable moments happened in the visiting clubhouse, the Milwaukee manager hopes to see baseball make a return to Montreal one day for more than the product on the field, but also for everything that the city has to offer.
"It's a great city," Counsell said. "I think everybody who remembers coming here as a player looked forward to coming to Montreal, because for Americans, it's a trip to Europe. That's how we saw it. It's a very different city than we're used to going to, and the culture is something that's different, and we like that. So it's always been a great city to visit and someplace that players always look forward to coming."
The Brewers had some fun on the trip to Quebec from Arizona, with everyone making the flight in Montreal Canadiens hockey jersey sweatshirts and matching winter hats.
"I've got to give Dan Larrea, our travelling secretary, the credit for that," Counsell said. "He proposed it, and there were some flurries coming down when we landed, so it was a good thought with the beanies and the sweatshirts. It was perfect. … Everybody had them. Everybody was in."
Ash returns home
On Monday, Brewers vice president of baseball projects Gord Ash returned to Olympic Stadium for the first time since 2001, for his team's two-game set against the Blue Jays.
Though the Toronto native was excited to see baseball on the big league stage in another pocket of his home country, Ash hopes for more than just a set of annual exhibition games to be played in Montreal.
"I'm one of those who's very hopeful that it won't just be a couple of days a year; that it will be permanent," Ash said. "Because this is a city that has a rich baseball history and I think the support could be here if they went about it the right way. Hopefully someday it's back."
Ash will return to Canada at least once more this summer, when he is inducted into the Canadian Baseball Hall of Fame on June 15 in St. Marys, Ontario. During Spring Training, fellow Canadian Baseball Hall of Famer -- and Brewers' senior advisor -- Doug Melvin threw Ash a congratulatory surprise party in Arizona, and Ash is excited for what the ceremony will hold.
"It's an incredible honor," he said. "It's not something that I expected, and it's a tremendous honor, and I'm completely humbled by it. I look forward to induction weekend. It should be fun."
Yelich in shape for season
Though the numbers from Spring Training games don't amount to much in the long run, it is hard to ignore the spring that Christian Yelich has put together. Following Monday's 10-5 win over the Blue Jays, the outfielder has now hit .439/.452/.854 with four home runs, five doubles and nine RBIs in 16 games.
"I don't read too much into Spring Training numbers or anything like that," Yelich said. "It's about preparing for the season and trying to stay healthy and getting your mind and your body in shape for what's ahead. I think we've been able to do that."
Counsell echoed that sentiment after the game.
"It's always a good sign when you get to the end of camp and you have a number of guys feeling good," Counsell said. "Yasmani [Grandal] had some great at-bats, drove the ball really well. The last two games Travis [Shaw] has played, he has hit home runs. It's a good feeling to take into the season for these guys. That's probably the most important thing."
Braun without passport
The Brewers do not have six-time All-Star Ryan Braun with them in Montreal for their final exhibition games. Braun did not have his passport ahead of the team's travel north of the border to Canada, the club confirmed, and as such, was unable to make the trip.
Ahead of Opening Day on Thursday, Braun's final Spring Training games are now in the books. In nine spring games, he hit .318 with one home run. Braun hit 20 home runs in 2018, but batted a career-low .254 in 125 games.
The Brewers will open the regular season at home on Thursday against the Cardinals.
Jeffress ready for next step
After throwing a bullpen session Sunday, reliever Jeremy Jeffress was cleared to move forward in his recovery process. Jeffress was set back several weeks ago by right arm weakness.
"Everything went well," Counsell said. "He will proceed to throwing against live hitters on Wednesday. So, he's recovered well and is doing good and will go to the next step."
Up next
The Brewers play their final exhibition game Tuesday against the Blue Jays at Olympic Stadium in Montreal. Right-hander Corbin Burnes will take the mound with first pitch set for 6:05 p.m. CT.