Braun a no-go for Montreal exhibition games
Passport issues end spring slate for slugger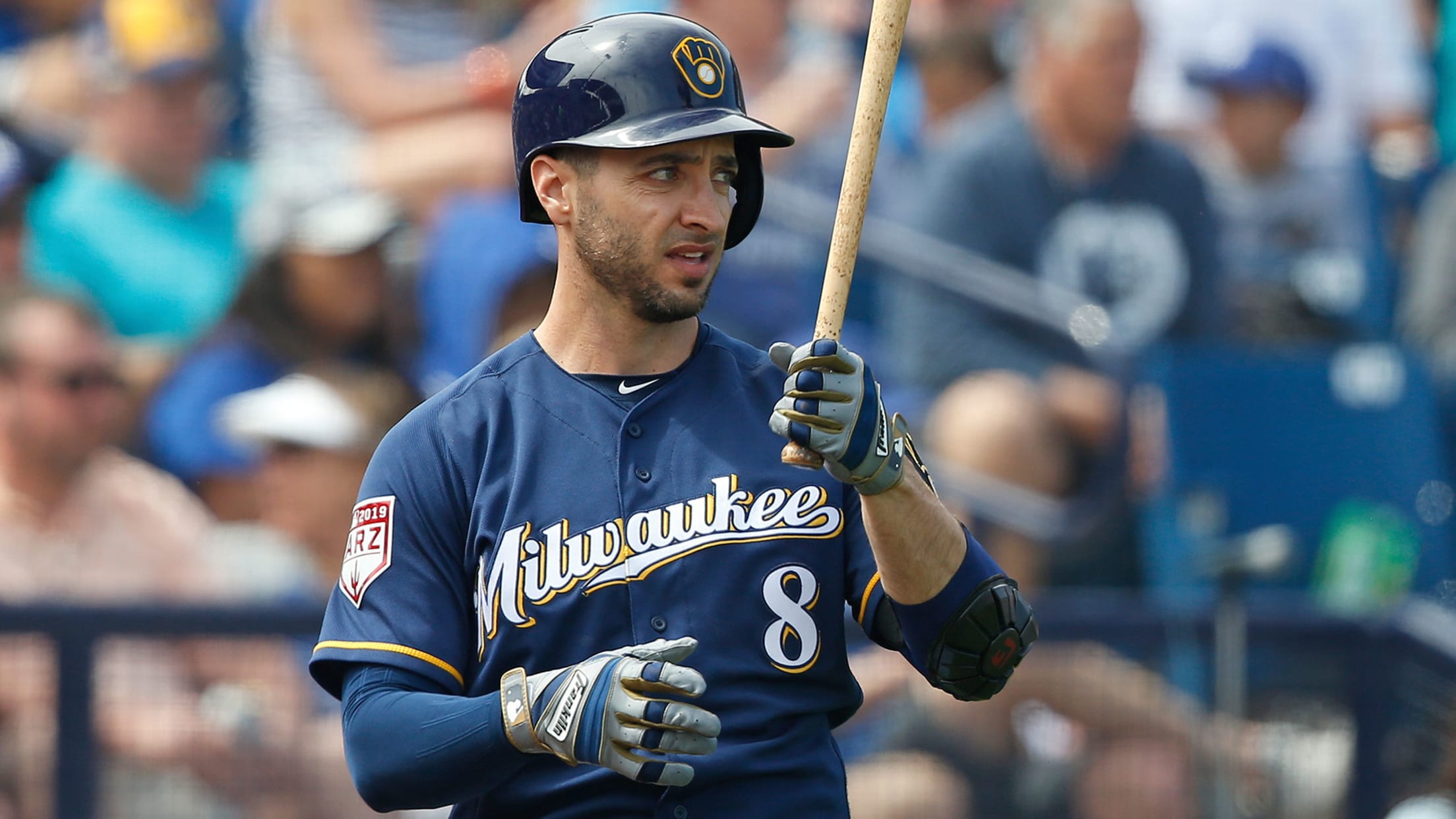 The Brewers will not have six-time All-Star Ryan Braun with them for their exhibition games in Montreal against the Blue Jays on Monday and Tuesday. The club confirmed that Braun did not have his passport with him and was therefore unable to travel into Canada. The Brewers do not play
The Brewers will not have six-time All-Star Ryan Braun with them for their exhibition games in Montreal against the Blue Jays on Monday and Tuesday. The club confirmed that Braun did not have his passport with him and was therefore unable to travel into Canada.
The Brewers do not play any regular-season games outside the country this year.
Braun's Spring Training is now effectively over. In nine spring games, he hit .318 with one home run. Braun hit 20 home runs in 2018, but batted a career-low .254 in 125 games.
The Brewers will open the regular season at home Thursday against the Cardinals.