2024 Arizona Diamondbacks Uniforms
The 2023 National League Champions are back, but in a new look.
Home Uniform
Streamlined to match the speed, excitement and play of our team, the new Home Uniforms are adorned in a traditional, classic Off-White color, reminiscent of the team's original 1998 uniform, and featuring baseball piping. It features the return of the "A" logo to the Home Uniform in Sedona Red with a Teal outline. The snakehead makes its home on the sleeve.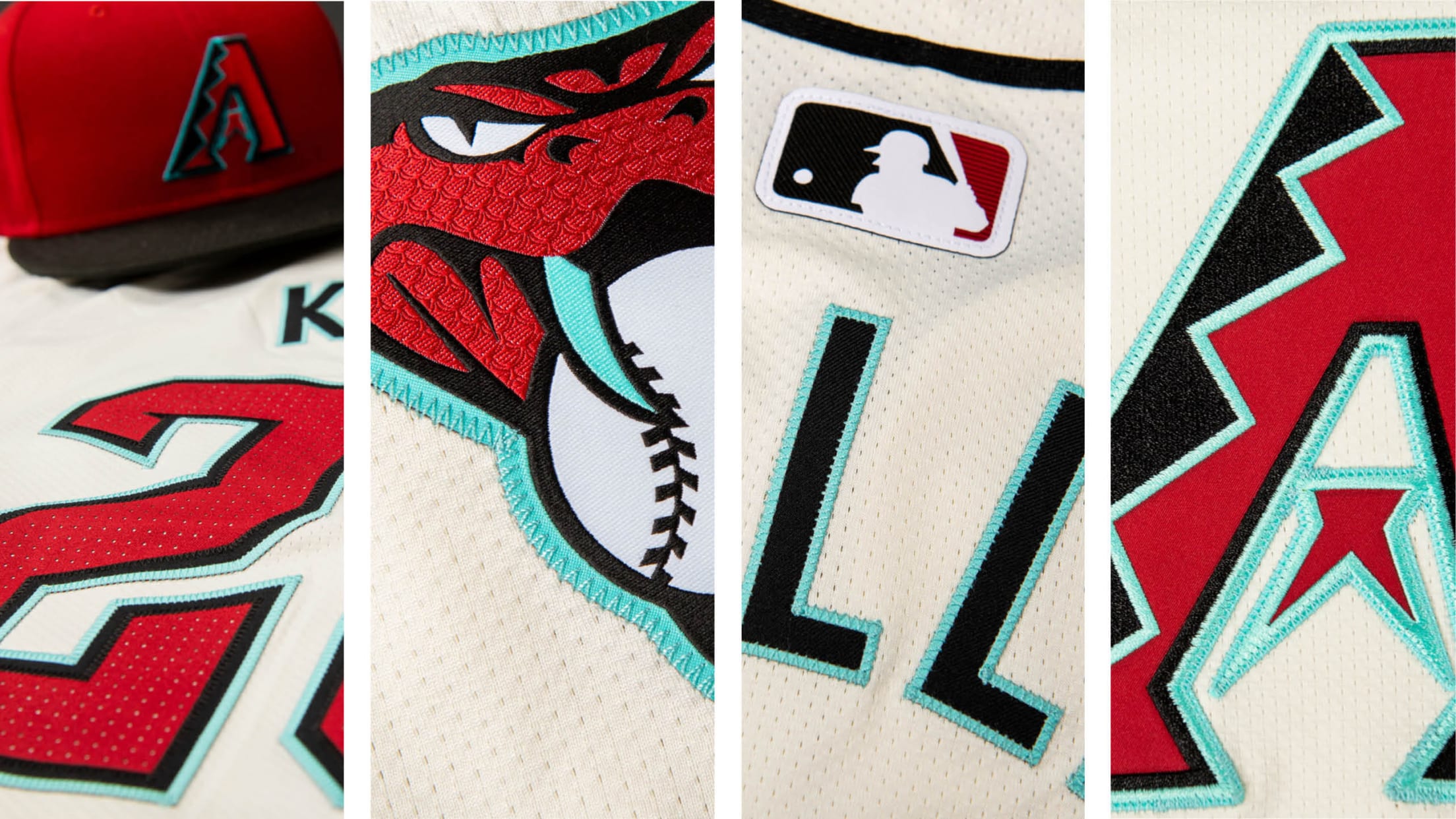 Black Alternate Uniform
A mainstay since day one, this new iteration of the Black Alternate Uniform features the unique and vibrant Teal piping and a Sedona Red "A" logo outlined in Teal on the left side of the chest.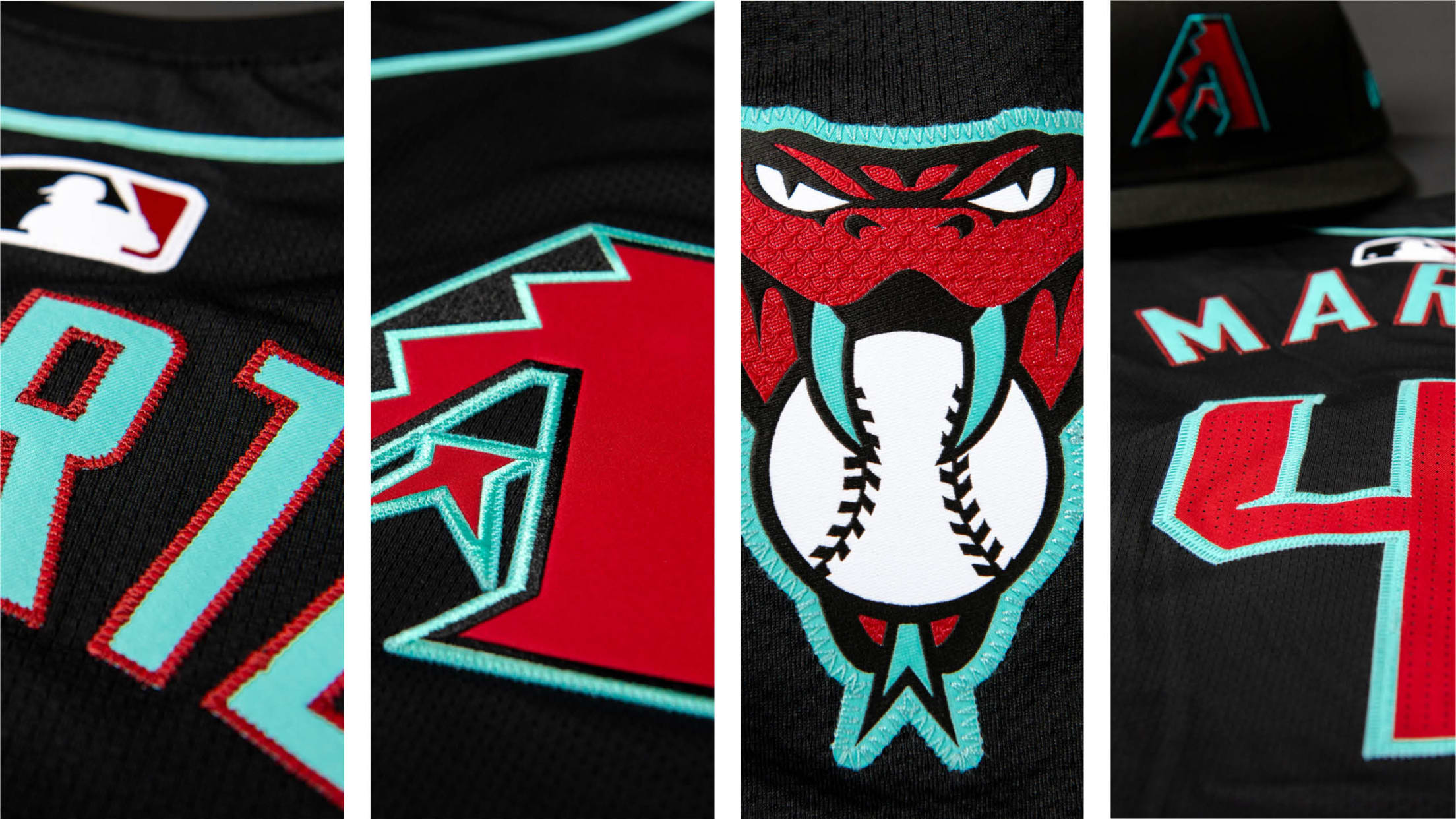 Sedona Red Alternate Uniform
The "Diamondbacks" wordmark returns in its full form on the Sedona Red Alternate Uniform. Like our ballclub's namesake, this uniform is bold, as the Black wordmark is outlined in Teal with the snakehead prominently featured on the sleeve. The sleeves and neckline feature Teal and Black braiding and each player's number is featured in Teal on the front.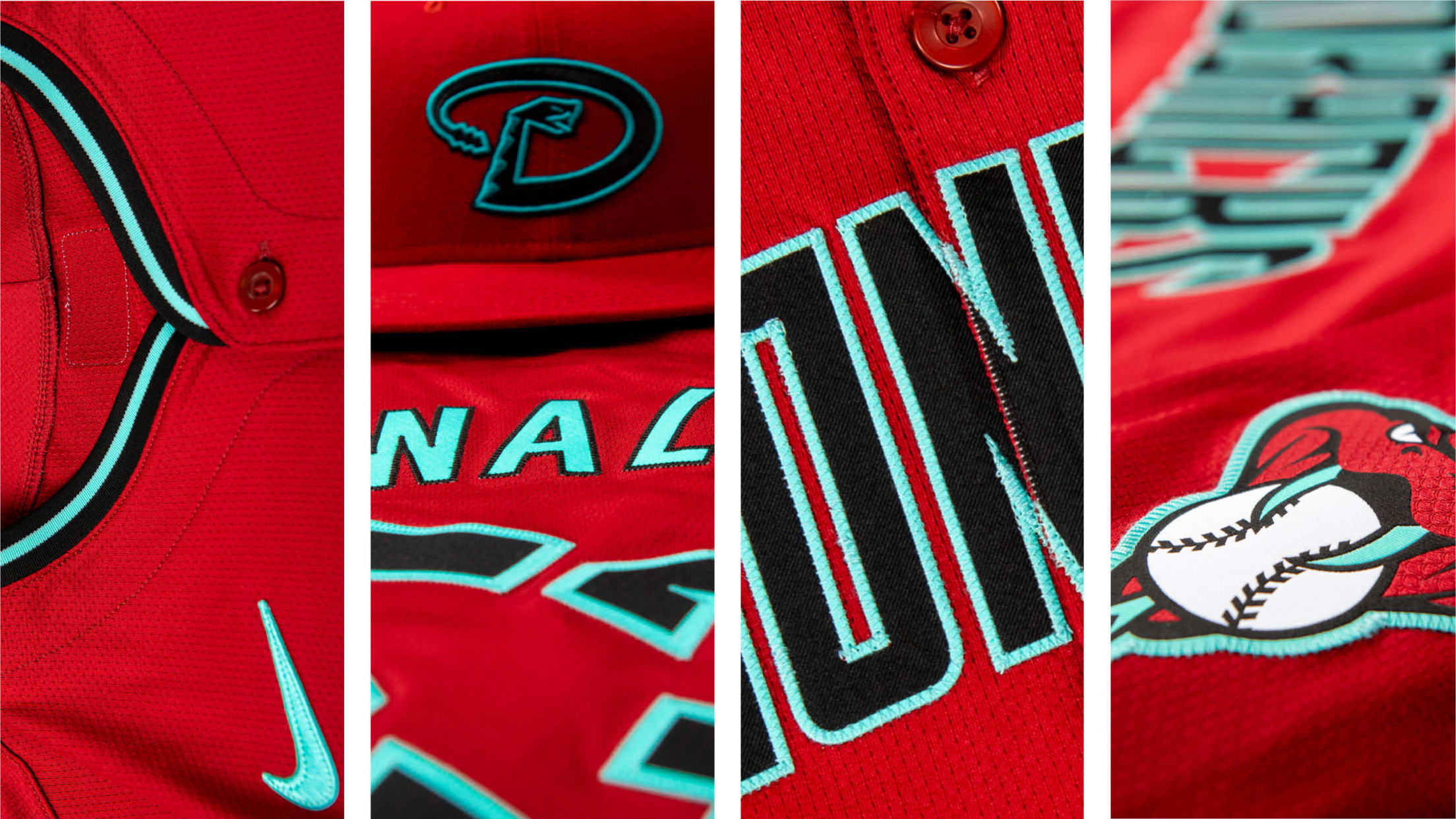 Road Gray Uniform
The Road Gray Uniform proudly displays the arched Sedona Red "Arizona" wordmark, with Teal outline front and center and the snakehead on the sleeve. This uniform is worn with Road Gray pants. A Black cap with Sedona Red brim features the return of the bold and edgy throwback "D" logo, a familiar mark from our rich history.