Being an Advantage Member is more than just the best seats to watch your D-backs play.
It's also access to the biggest events at Chase Field, from must-see concerts, to college football bowl games, to the 2023 World Baseball Classic.
It's an invitation to dozens of Member-only events and experiences year-round through the exclusive Advantage Member App.
It's discounts for unique food and beverage items in and around the ballpark, including the brand-new Guy Fieri's DTPHX Kitchen + Bar at Caesars Sportsbook.
It's the ability for you, your friends, family, clients, or employees to create memories that will last a lifetime.
Thank you for being an Advantage Member!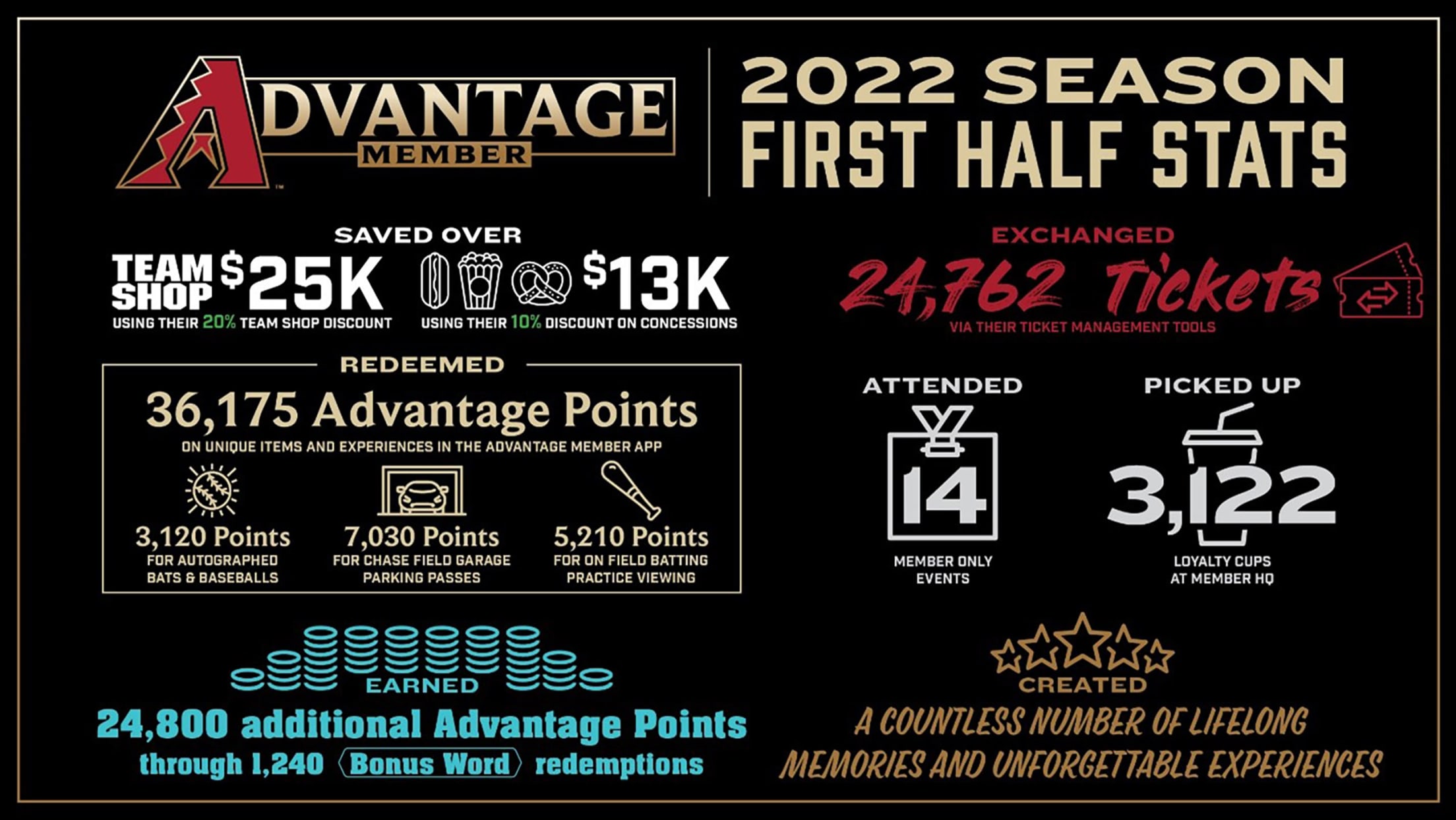 New for '23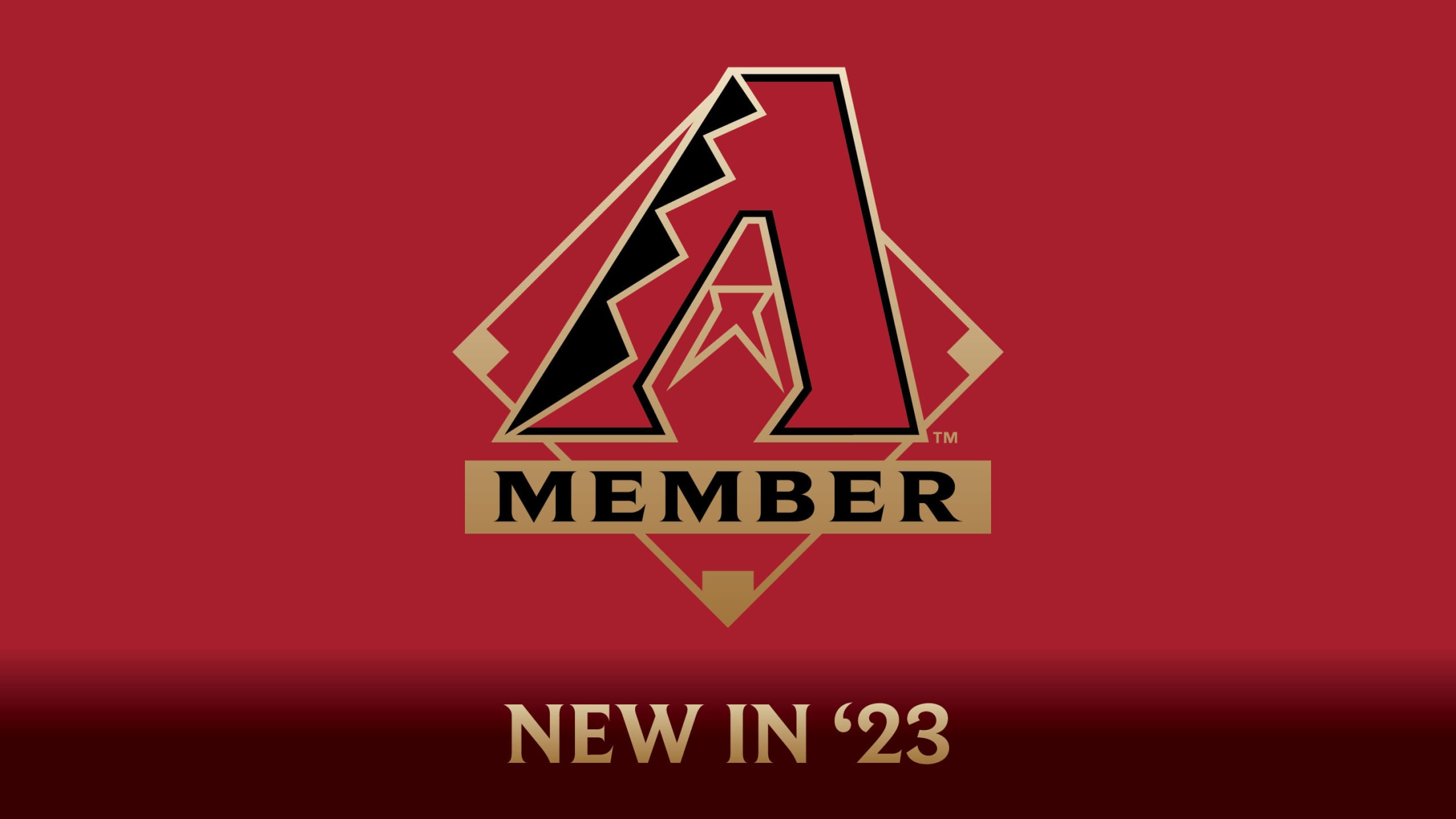 Balanced Schedule
MLB has implemented a new balanced schedule starting in 2023, meaning the D-backs will host half of the American League teams one year and the other half the following year. With this new schedule format, historic franchises like the Boston Red Sox and New York Yankees will visit Chase Field every other season, providing our fans a new variety in opponents.
Our 2023 season schedule, which will be one of the most exciting schedules in team history, will be released in the coming weeks.
25th Anniversary
The 2023 season marks the 25th Anniversary of the Arizona Diamondbacks, which means many of you will also be celebrating your 25th year as an Advantage Member. We are excited to celebrate this milestone with you and are working on a few exciting events and surprises. Stay tuned for more details.
Chase Bonus Offer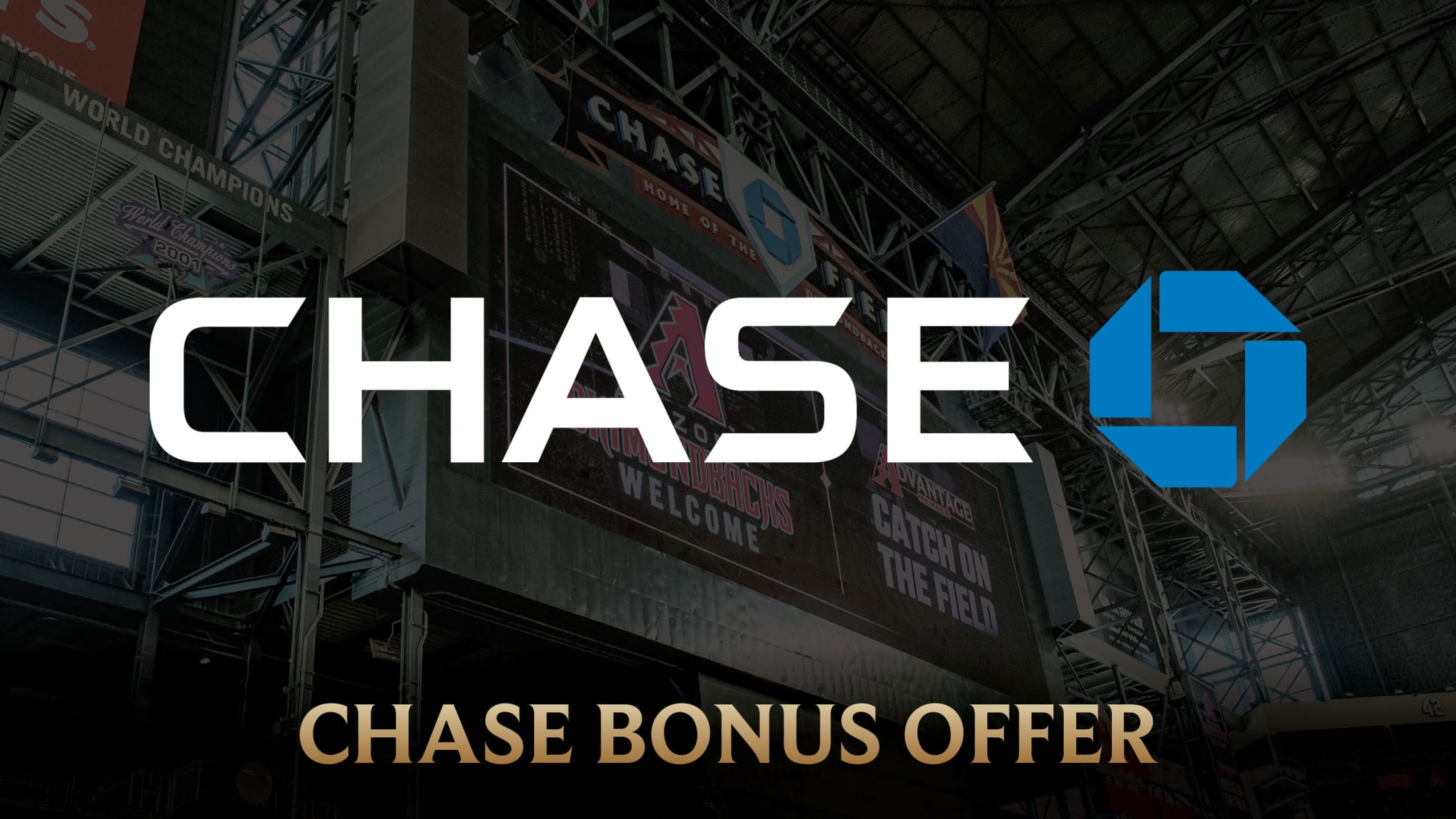 Current Advantage Members who use their Chase credit or debit card for their 2023 payment method will receive $100 in Digital D-bucks, courtesy of Chase.
Not a Chase Cardholder? Go to chase.com to find a card that's right for you, then contact your Membership Experience Representative to update your payment method before August 30, 2022.
One gift card issued per Advantage Member account. Gift cards will be issued as digital D-bucks in March of 2023 and can be accessed on the MLB Ballpark app. To receive your bonus, contact your Membership Experience Representative by December 1, 2022.
Deposit and credit card products provided by JPMorgan Chase Bank, N.A. Member FDIC.
Upcoming Member-Only Events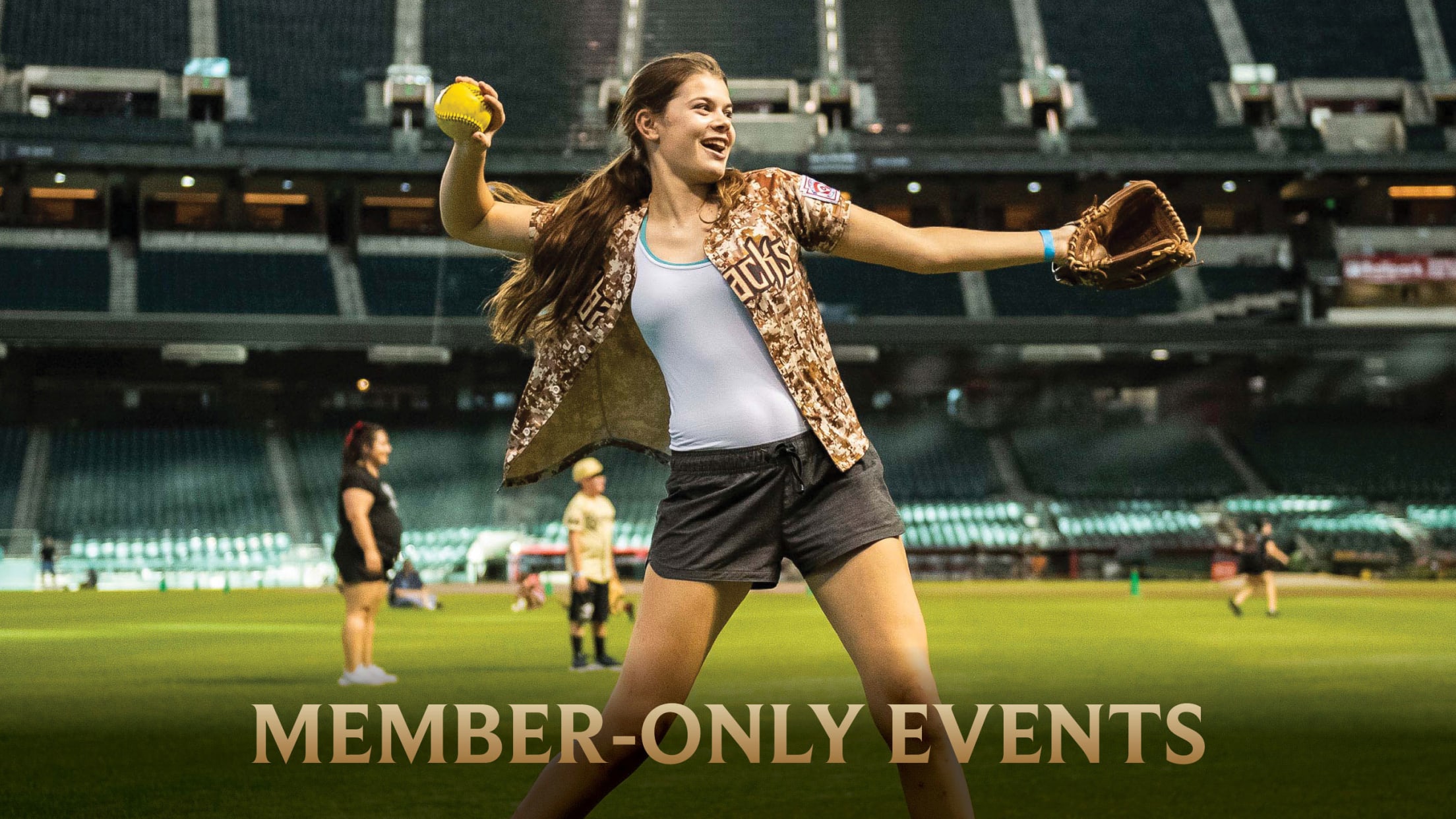 Enjoy at least one event per month and get the most out of your Membership year-round. Our Member-only events include one-of-a-kind to even once-in-a-lifetime experiences.
Below is a snapshot of some of the exciting Member-only events we have planned for the months ahead. Information on each event will be communicated as soon as it's available.
Swing for Your Seats
When your card is successfully charged on August 31, 2022, you will be eligible to participate in "Swing for Your Seats". Hit a home run at Chase Field and your 2023 Membership is free up to $10,000! This event is only available to current Advantage Members. Other restrictions apply.
Online Seat Relocation
You will have the opportunity to upgrade, change, or add seats to your account in October by utilizing your Priority Number. This process is completely online, allowing the convenience of viewing all available seats from your home or office.
Trick-or-Suite
Bring the family for an afternoon of trick-or-treating and other Halloween festivities at our popular Trick-or-Suite event at Chase Field.
ThanksGIFTing
We invite you to "drive-thru" the Chase Field Garage this fall to pick up your package of complimentary D-backs giveaway items from the 2022 season.
Holiday Catch on the Field
Bring a friend or family member to come play catch, visit the D-backs dugout, and experience Chase Field like a Major Leaguer.
Chase Field Events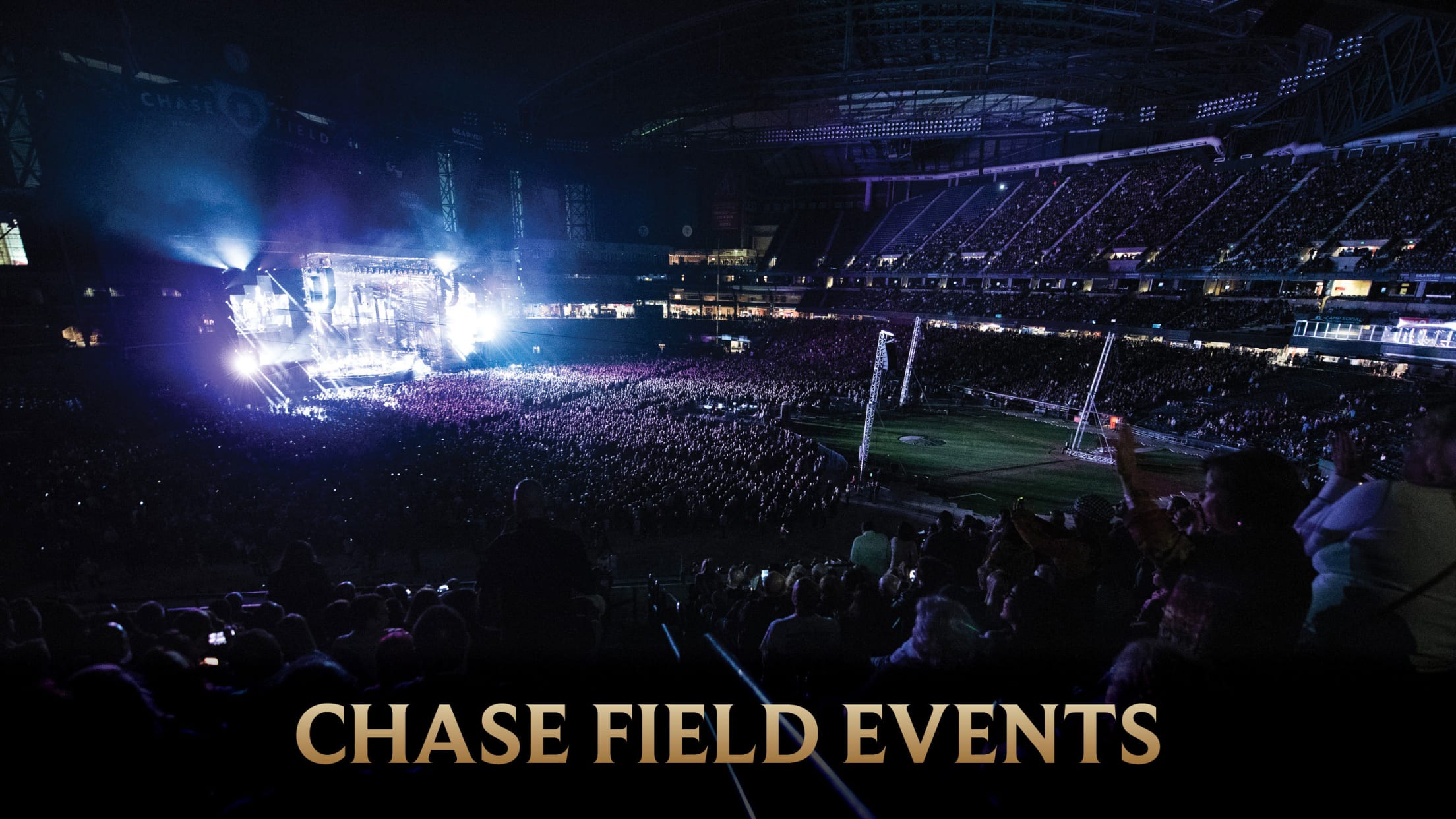 Advantage Members have presale access to all major events at Chase Field, including concerts with some of the biggest names in music.
Remaining 2022 Concerts at Chase Field
September 28: Bad Bunny with Special Guest Alesso. World's Hottest Tour
November 11-12: Elton John. Farewell Yellow Brick Road The Final Tour.
November 19: Zac Brown Band with Sam Hunt and Robert Randolph Band. Out in the Middle Tour
Stay tuned for announcements regarding 2023 concerts.
2023 World Baseball Classic
The World Baseball Classic is back! This international tournament provides a format for the best baseball players in the world to compete against one another while representing their home countries.
The defending champion United States, which won the last Classic in 2017, will play in Pool C at Chase Field March 11-15 against Canada, Mexico, Colombia and one to-be-determined team from the 2022 World Baseball Classic Qualifiers.
As an Advantage Member, you have priority to purchase tickets to all World Baseball Classic games at Chase Field. For more information, please visit the World Baseball Classic presale page here.
Member Benefits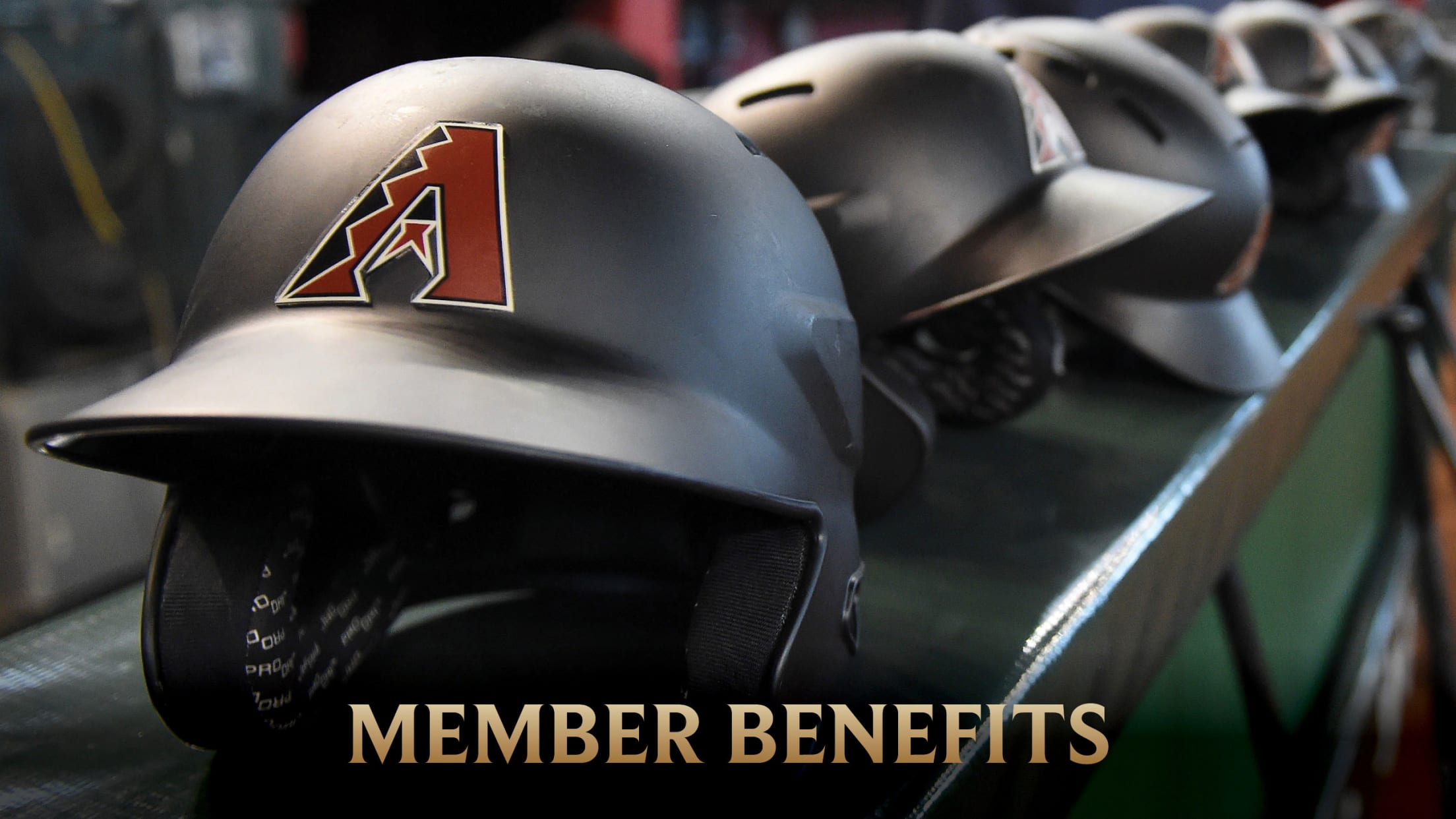 Interest-Free Payment Plans
We offer three options to make paying for your Advantage Membership as easy as possible.
To change your payment plan before the August 31, 2022 payment date, please contact your D-backs Membership Representative. Otherwise, you will default to your 2022 payment plan.
Pay in Full
Balance will be paid in full on 8/31/22
4-Month Payment Plan
Four equal payments of 25%
Payments processed on 8/31/22, 9/30/22, 10/31/22, and 11/30/22
7-Month Payment Plan
Initial payment of 15% followed by six equal payments
Payments processed on 8/31/22, 9/30/22, 10/31/22, 11/30/22, 12/31/22, 1/31/23, and 2/28/23
When you return as a Member for the 2023 season, you'll receive up to four times your base Advantage Points total depending on your payment plan preference.
Pay in Full: Quadruple your base points.
4-Month Payment Plan: Triple your base points.
7-Month Payment Plan: Double your base points.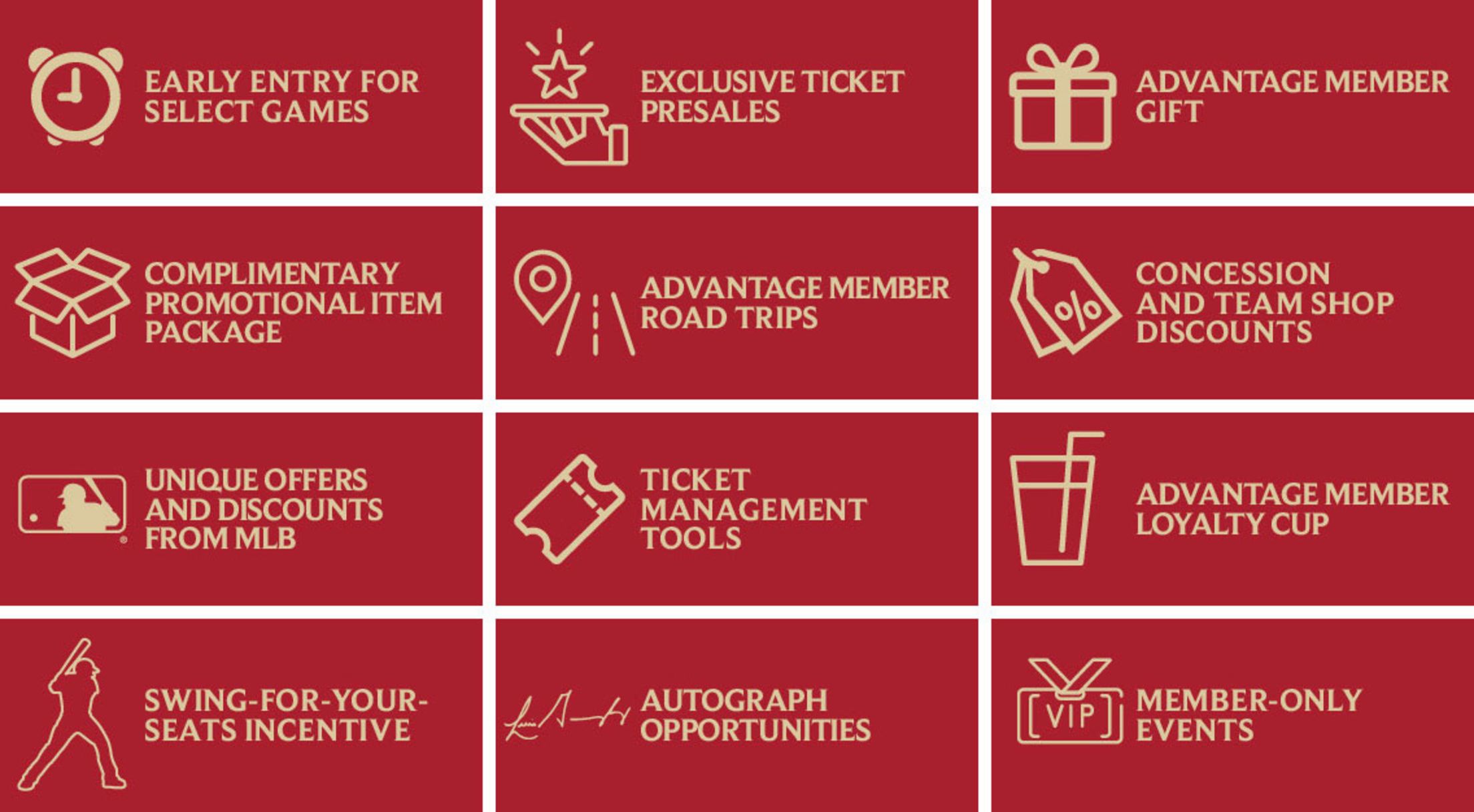 Advantage Points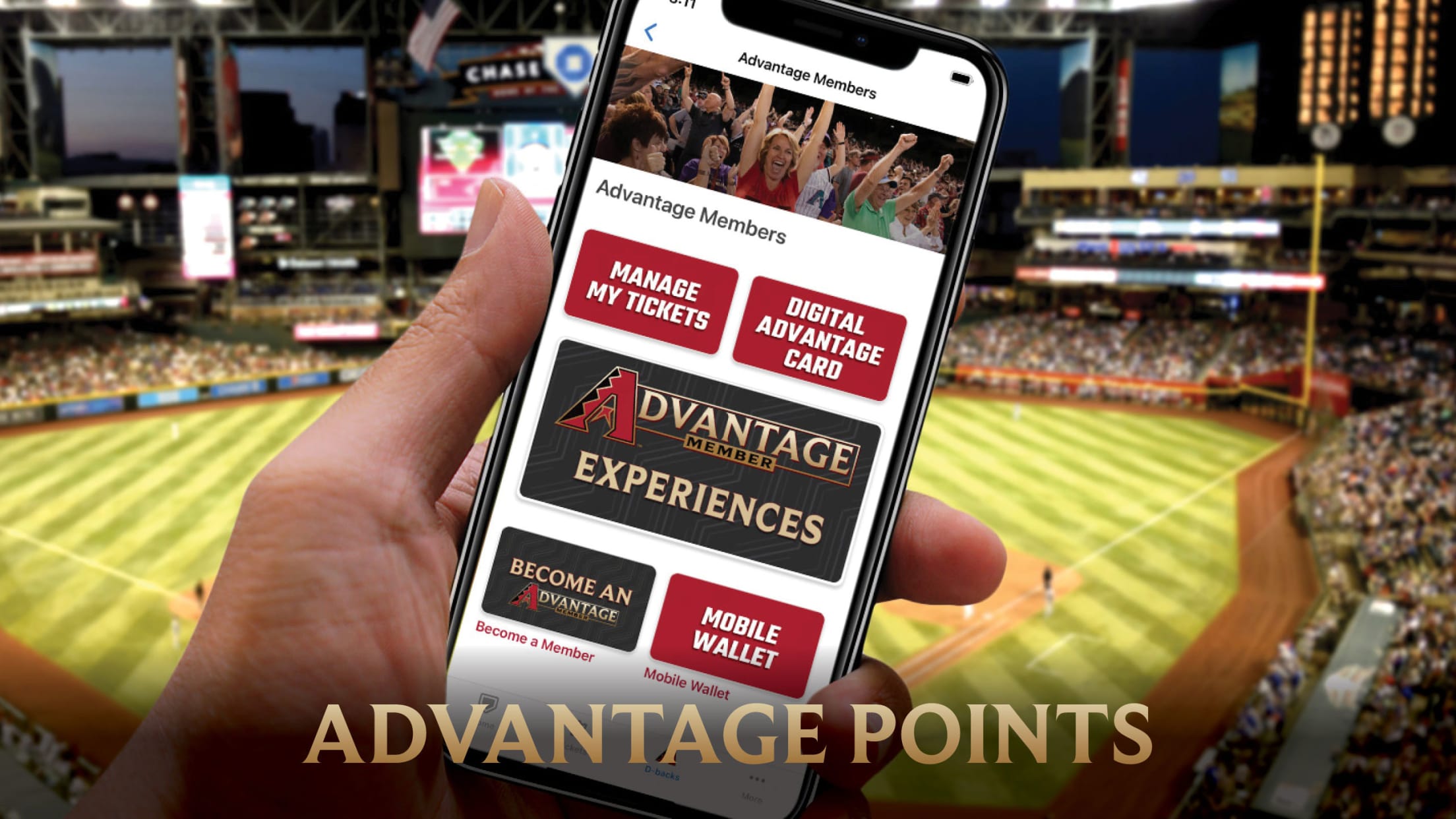 D-backs Advantage Points allow you to choose the Advantage Member benefits that mean the most to you through the MLB Ballpark app for Android and iPhone.
Whether it's passes to watch batting practice from the field, autographed bats and baseballs, or even the opportunity to throw the ceremonial first pitch, you can use your qualifying points to make the call and truly customize your Membership experience. Your points never expire, and all unused points will rollover to the following season in continuation with your Membership.
Your current Advantage Point balance was included in the email sent Thursday, August 4. To start redeeming your points now, visit the Advantage Member Experiences section of the MLB Ballpark app or contact your Membership Experience Representative to learn more.