1 possible Deadline upgrade for every team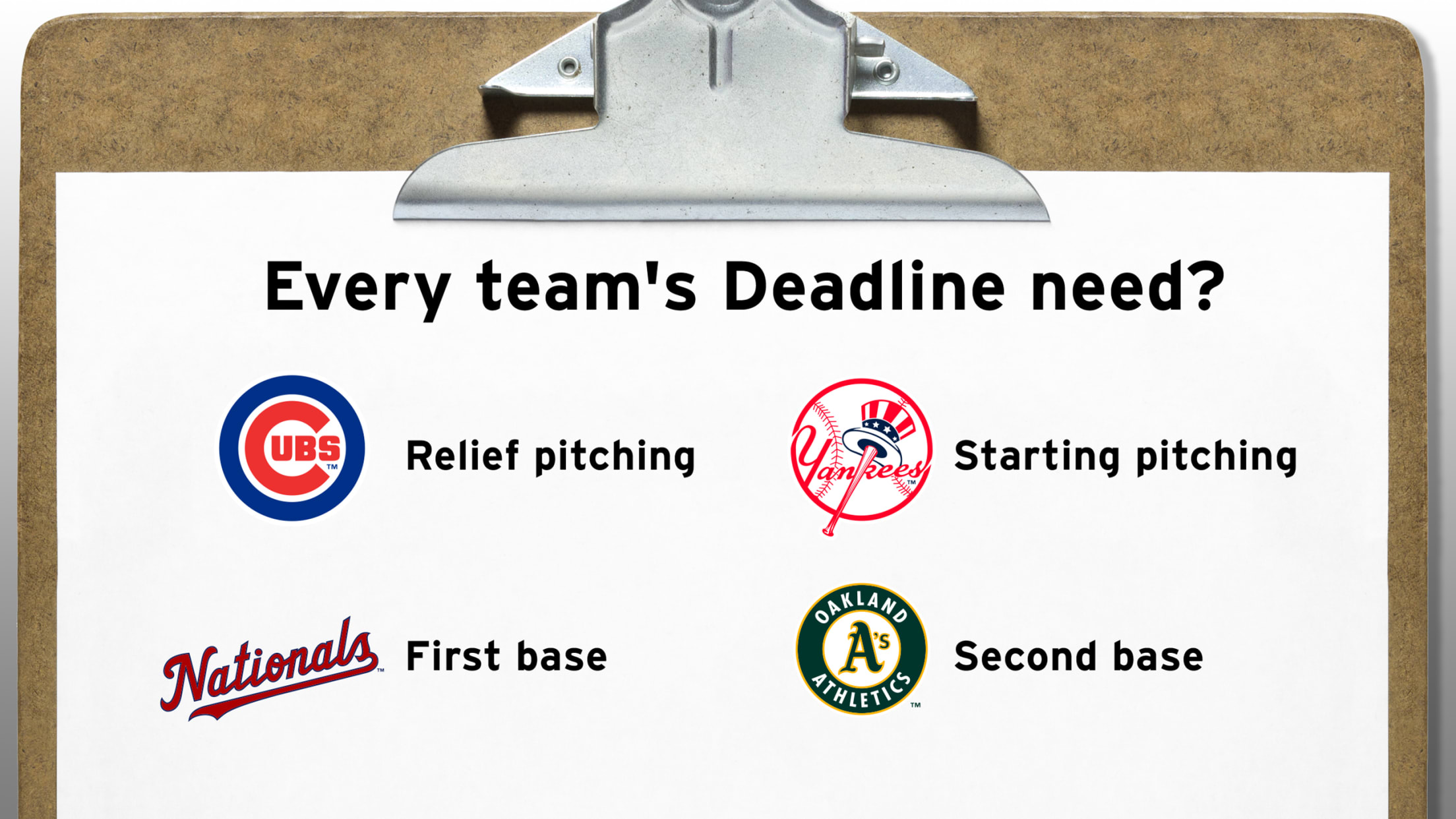 The season is barely two weeks old, yet the Trade Deadline (Aug. 31 at 4 p.m. ET) is rapidly approaching. Teams around baseball have already been forced to deal with health issues -- both related to COVID-19 as well as traditional injuries -- that have forced them to adjust on
BIZARRE inside-the-park HR for Yelich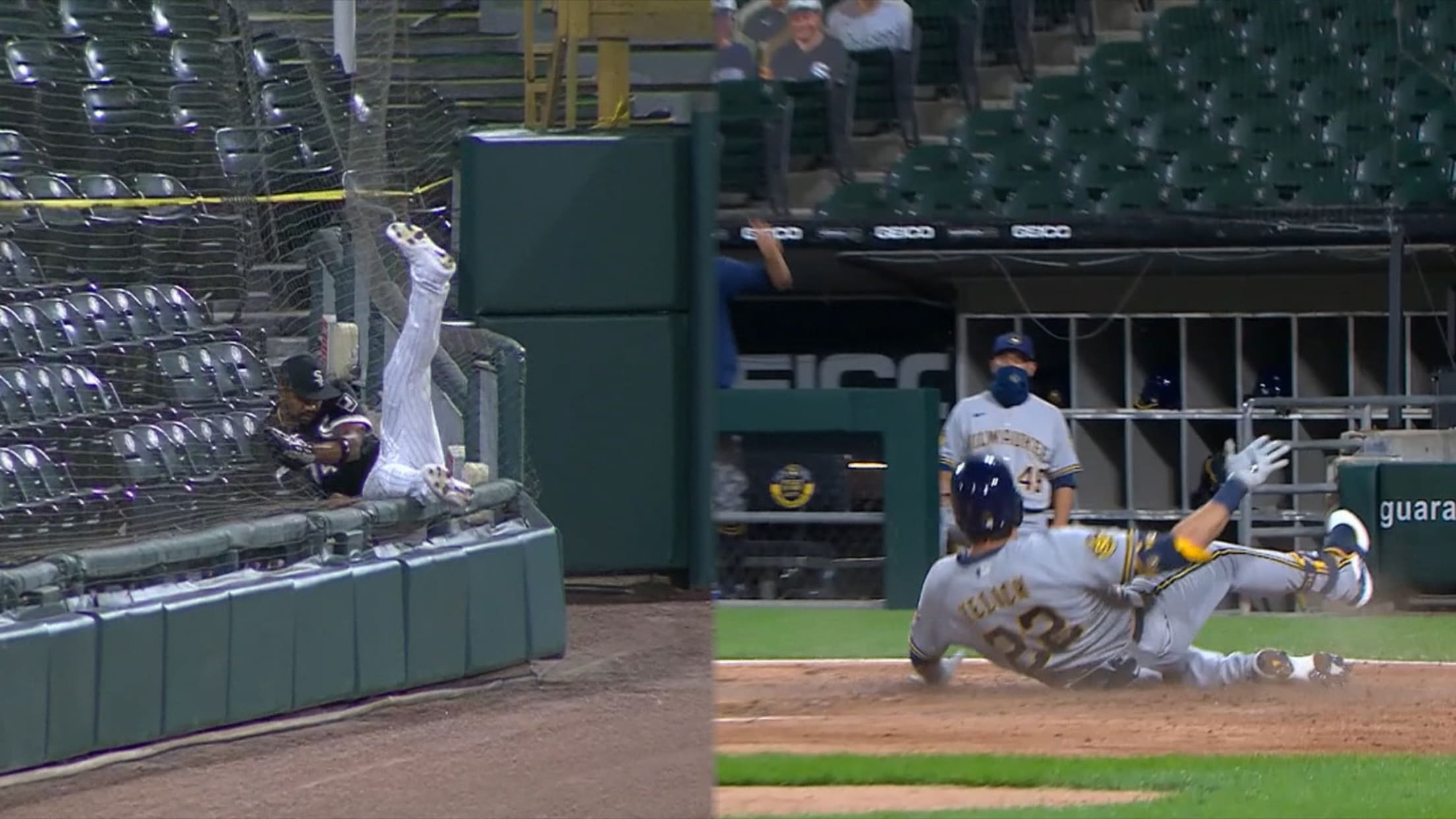 Christian Yelich was looking for something, anything, to snap his early-season slump. Maybe Thursday's unexpected sprint around the bases was just the thing. The Brewers slugger hit one of the strangest home runs you'll see, an inside-the-parker that looked like a relatively lazy fly ball off the bat but turned
MLB announces scheduling updates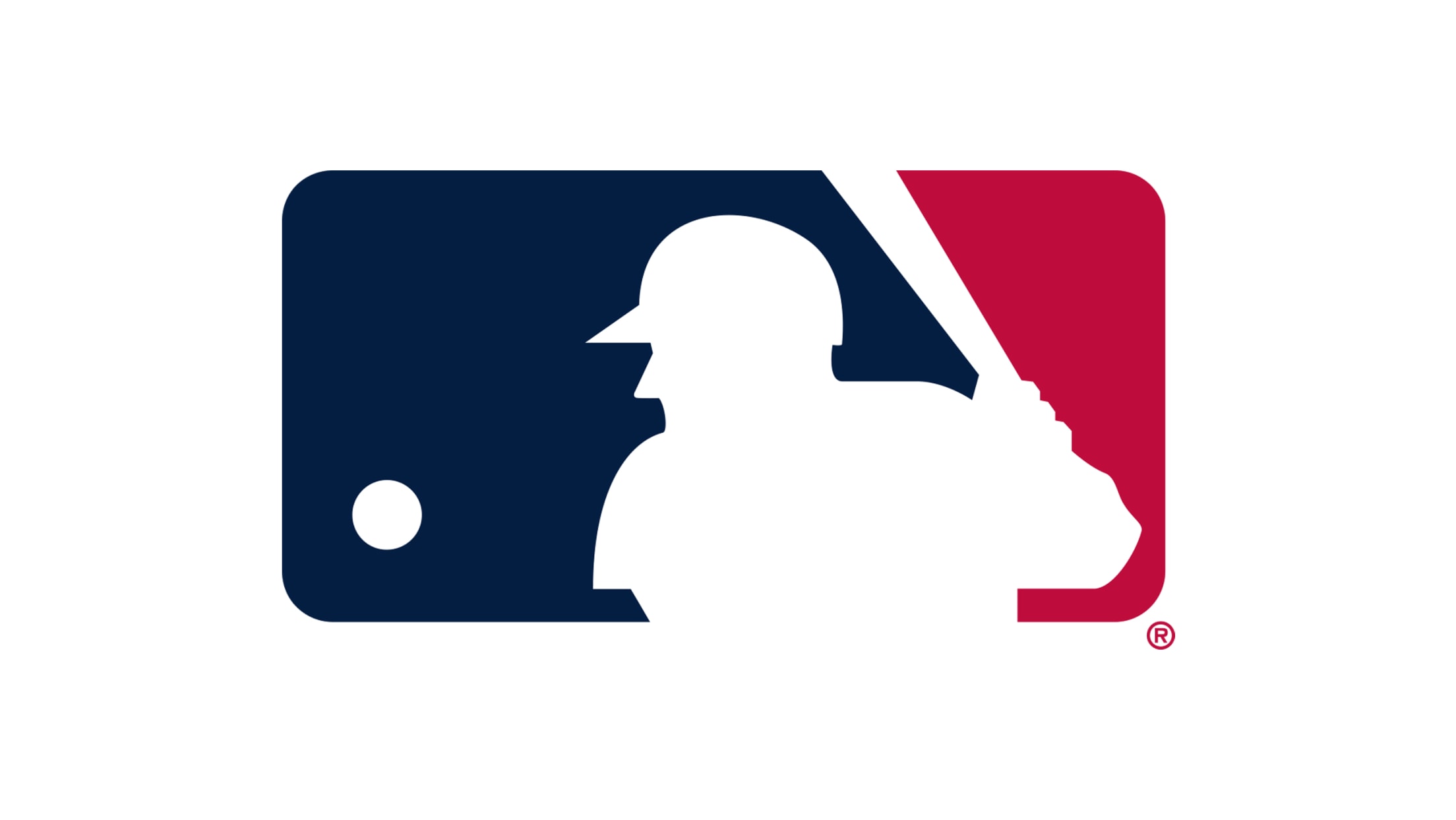 Major League Baseball on Thursday announced several scheduling updates following the postponement of recent games as a result of positive tests for COVID-19. With the following rescheduled games, all postponed contests are now scheduled to be completed prior to the end of the 2020 season.
Markakis delivers epic walk-off in 1st '20 start
After electing not to play, Braves' leader is back in big way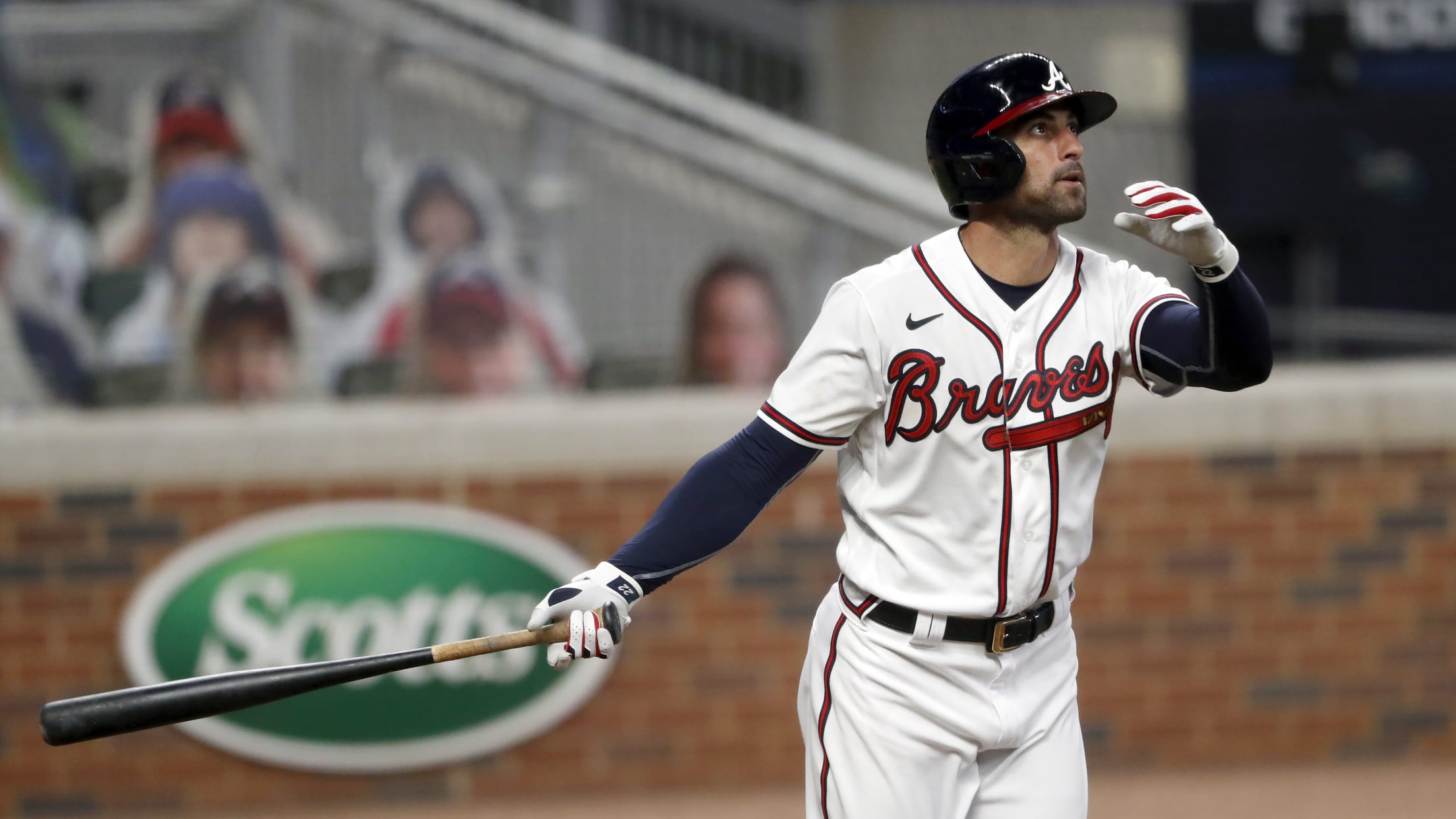 ATLANTA -- Exactly one month after electing not to play this season due to concerns over the coronavirus, Nick Markakis hit a walk-off home run that gave the Braves a 4-3 win over the Blue Jays on Thursday night at Truist Park. Welcome to 2020. "You never know what's going
Left off lineup card, Jays pitcher ineligible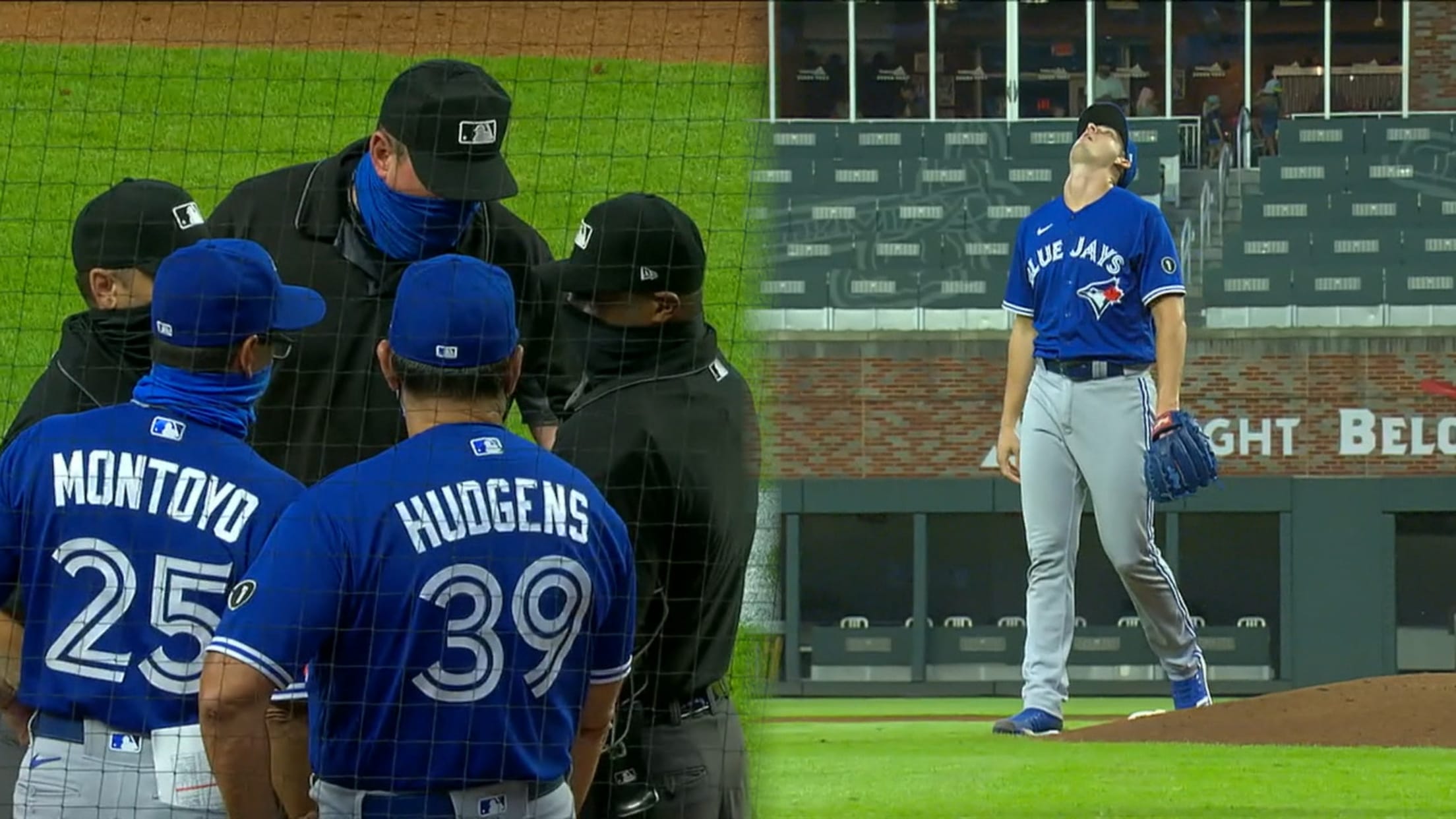 The Blue Jays had an unexpected wrench thrown into their bullpen plans in Thursday's 4-3 walk-off loss in Atlanta when Jacob Waguespack came out to warm up for the sixth inning. Waguespack was ruled ineligible by home-plate umpire Alan Porter because his name was left off the lineup card, and
Ohtani returns from injury in a big way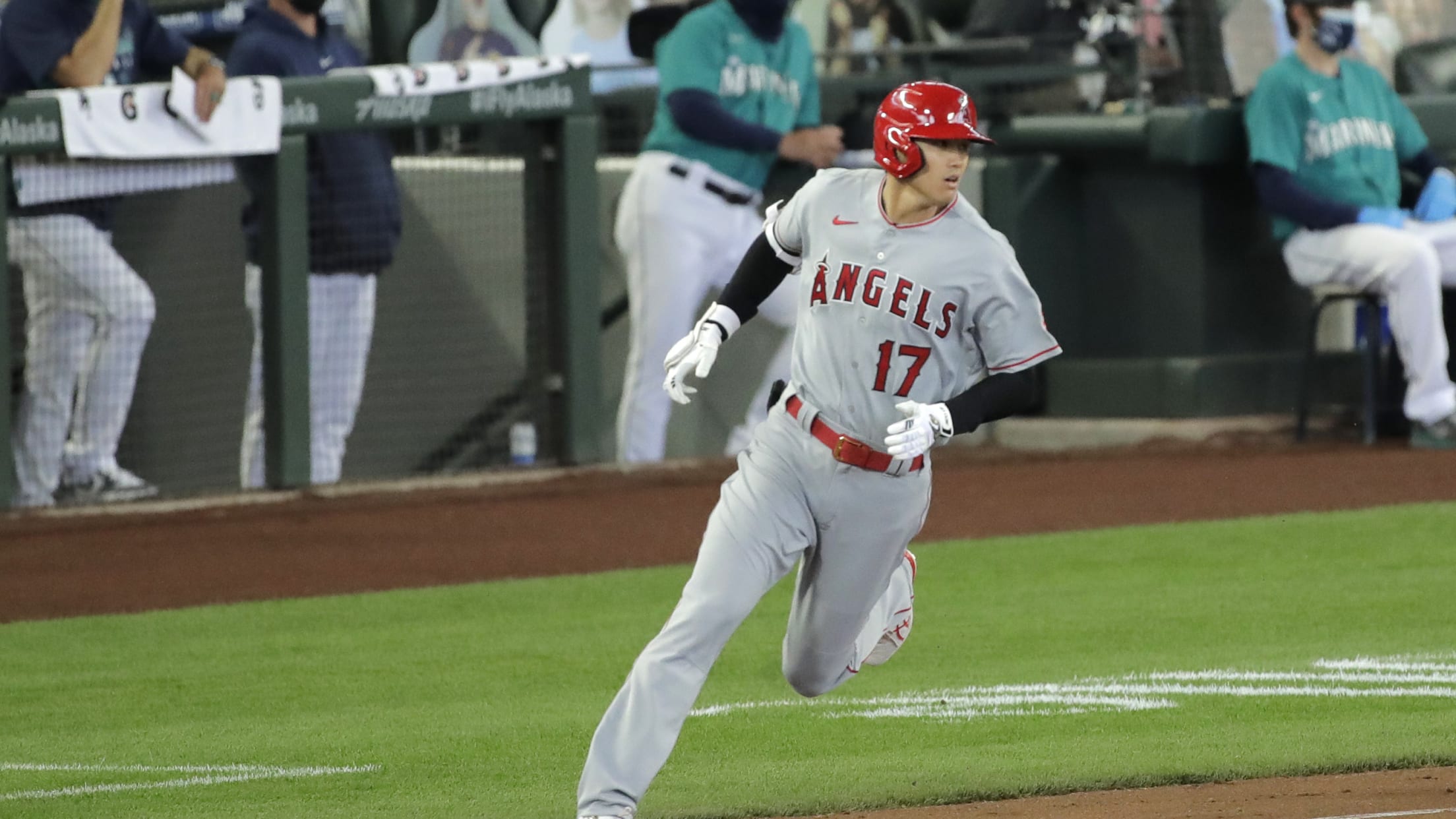 Shohei Ohtani proved that the injury that will keep him from pitching in 2020 doesn't affect his hitting, as he connected on a solo homer in his first at-bat since being diagnosed with a strain of the flexor pronator mass in his right forearm. Ohtani backed a complete game from
Mattingly's 282nd win most in Marlins history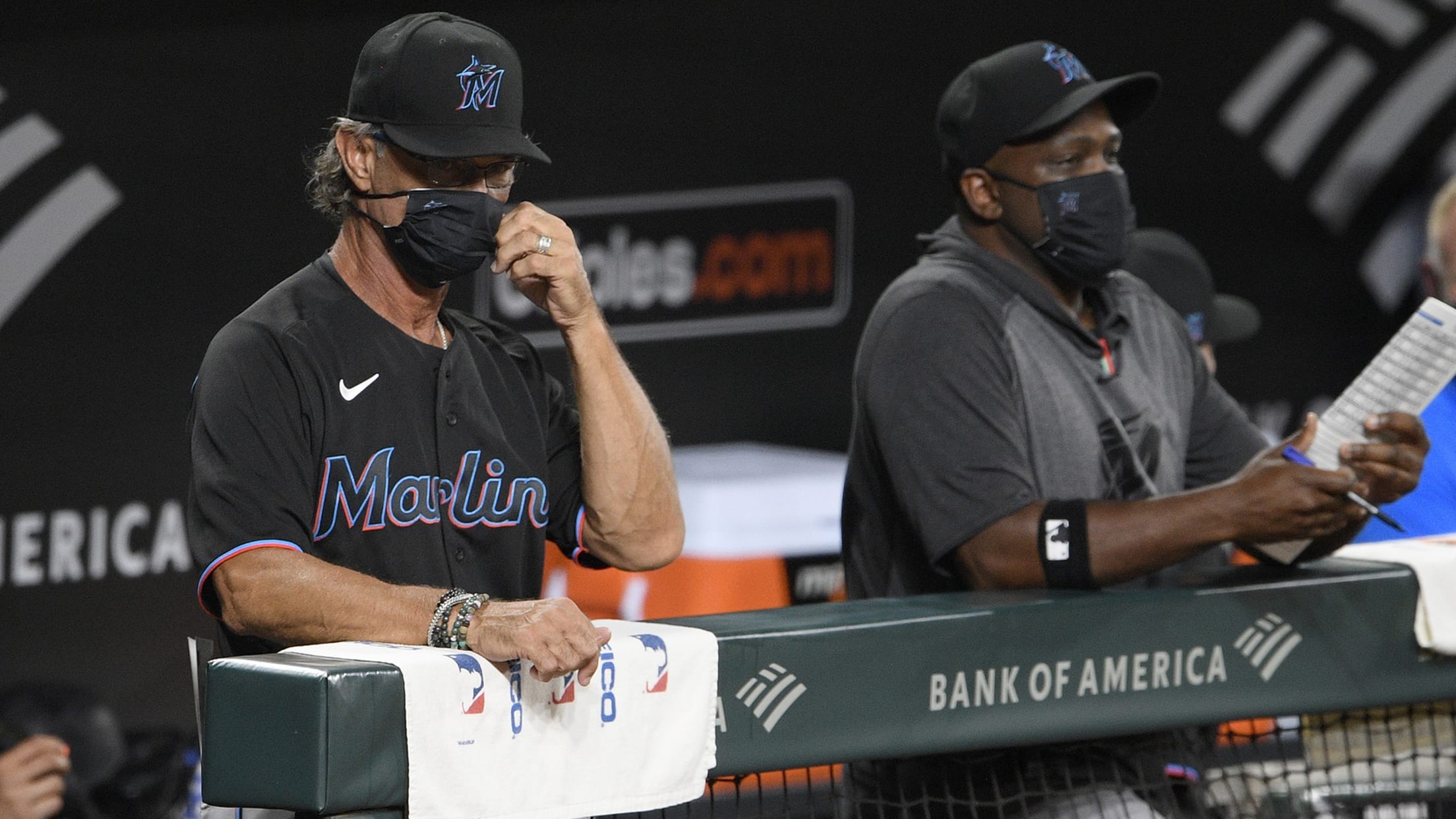 The Marlins keep finding ways to push forward, no matter what's in front of them. They pulled through an eight-day hiatus, when their season was paused due to a COVID-19 outbreak. And with a revamped roster, they completed a four-game sweep of the Orioles on Thursday night at Camden Yards.
The top prospects in 2022 will be ...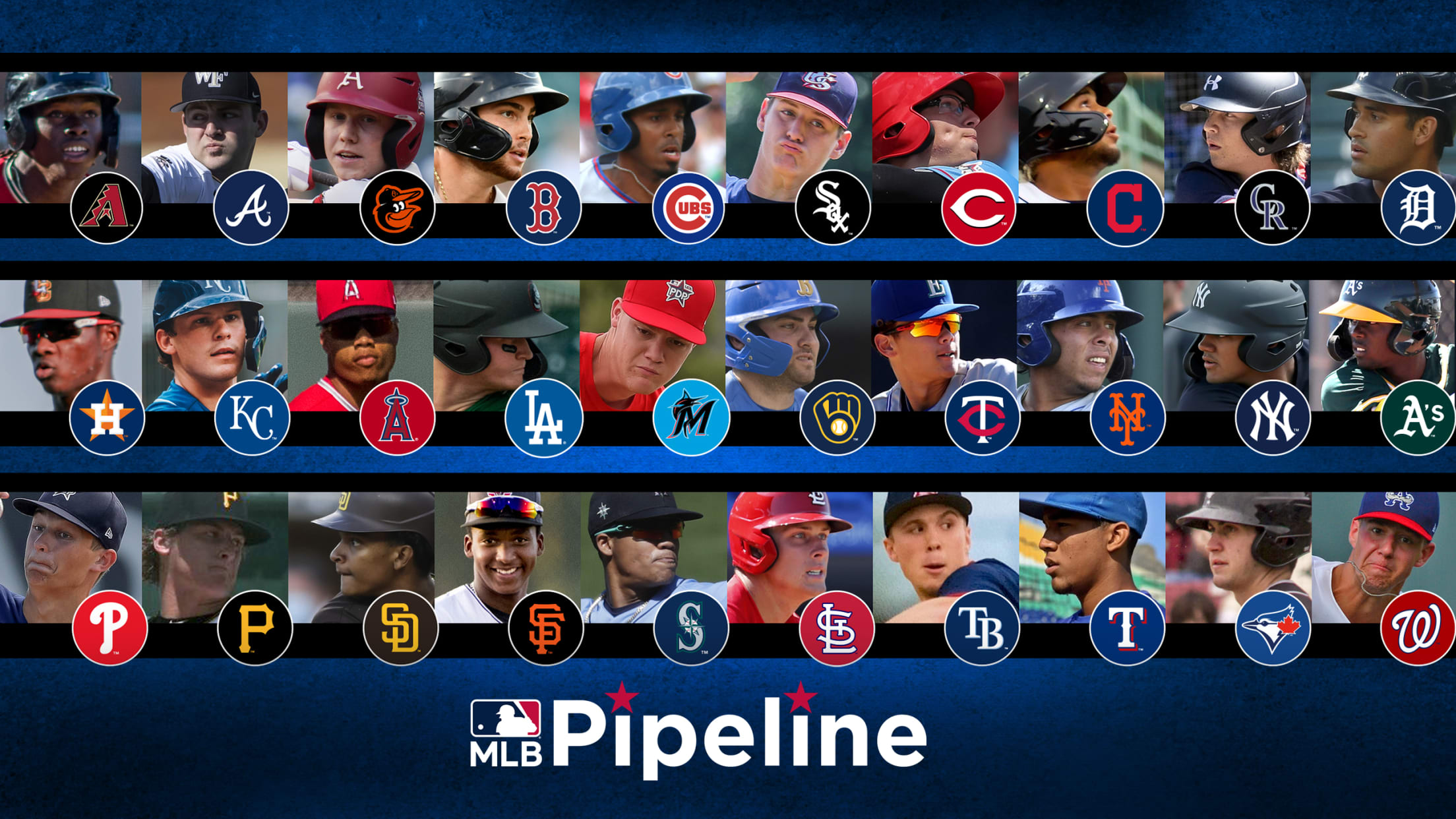 This week marked the arrival of MLB Pipeline's midseason update of our Top 100 Prospects list, as well as every team's Top 30 list. But unlike previous years, in which we exercised free range in adjusting our midseason lists, this year's re-rank focused solely on adding 2020 Draft picks. We
D-backs win 1st series on Calhoun's walk-off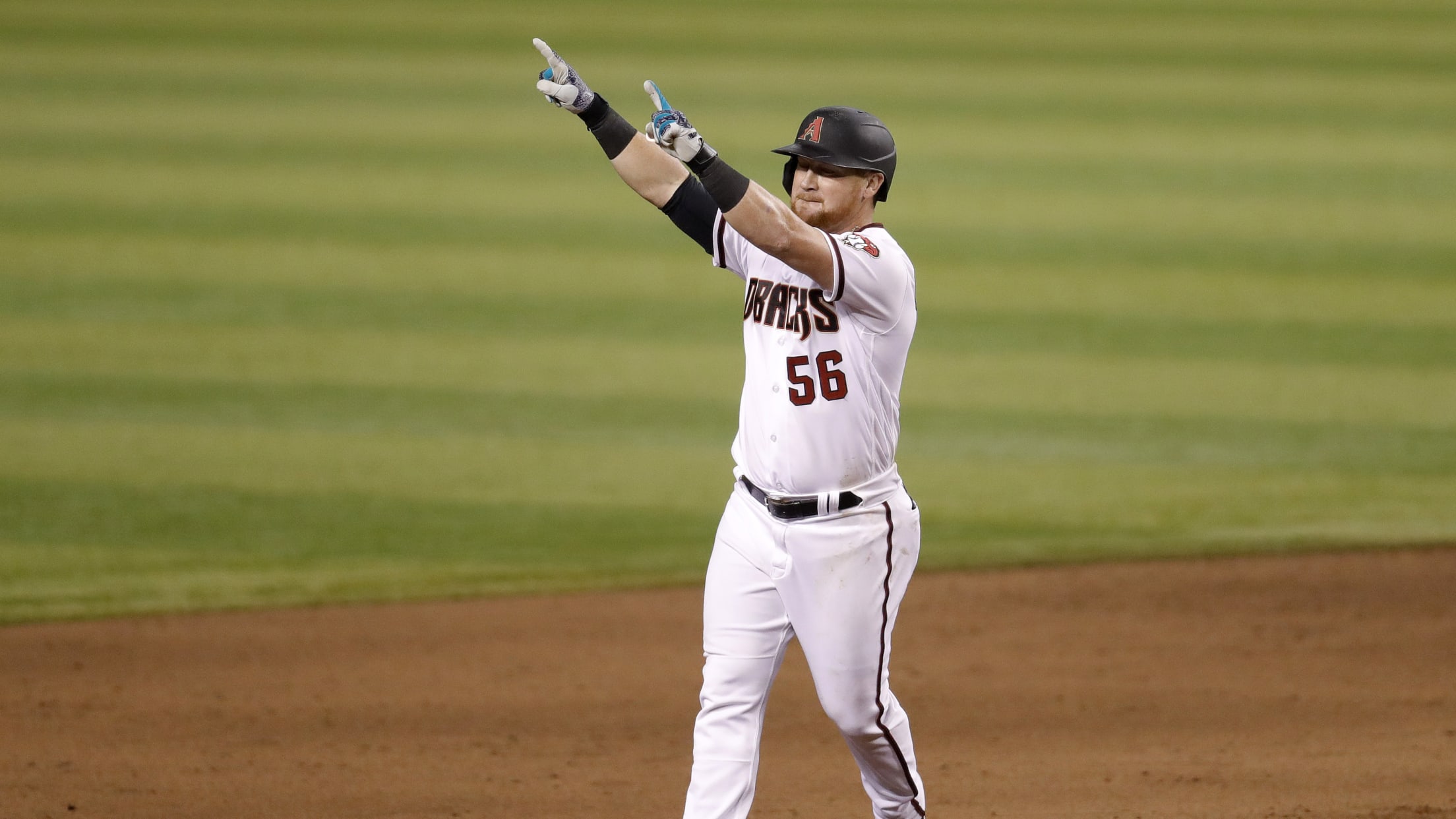 For the second night in a row it was Kole Calhoun who sparked a D-backs win. On Wednesday night, it was the veteran outfielder's inside-the-park homer that catalyzed a nine-run rally. On Thursday, his two-run double down the right-field line gave the D-backs a 5-4 walk-off win over the Astros
Injury updates: Springer, Thornton, Chirinos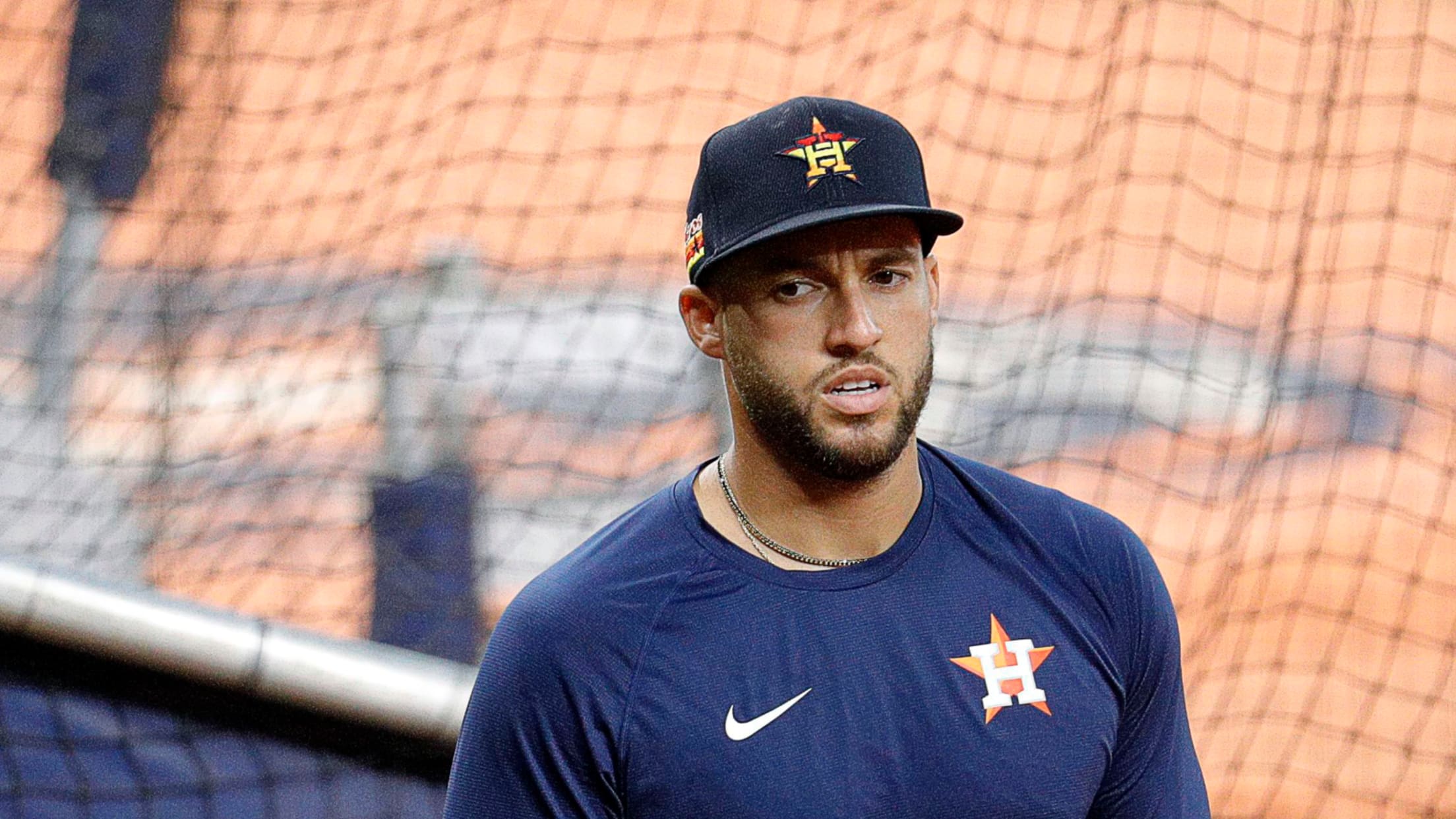 Stay up-to-date with all the latest news on injured players from across Major League Baseball.
Sánchez's HR extends Yanks' record streak
Late rally comes up short after Montgomery struggles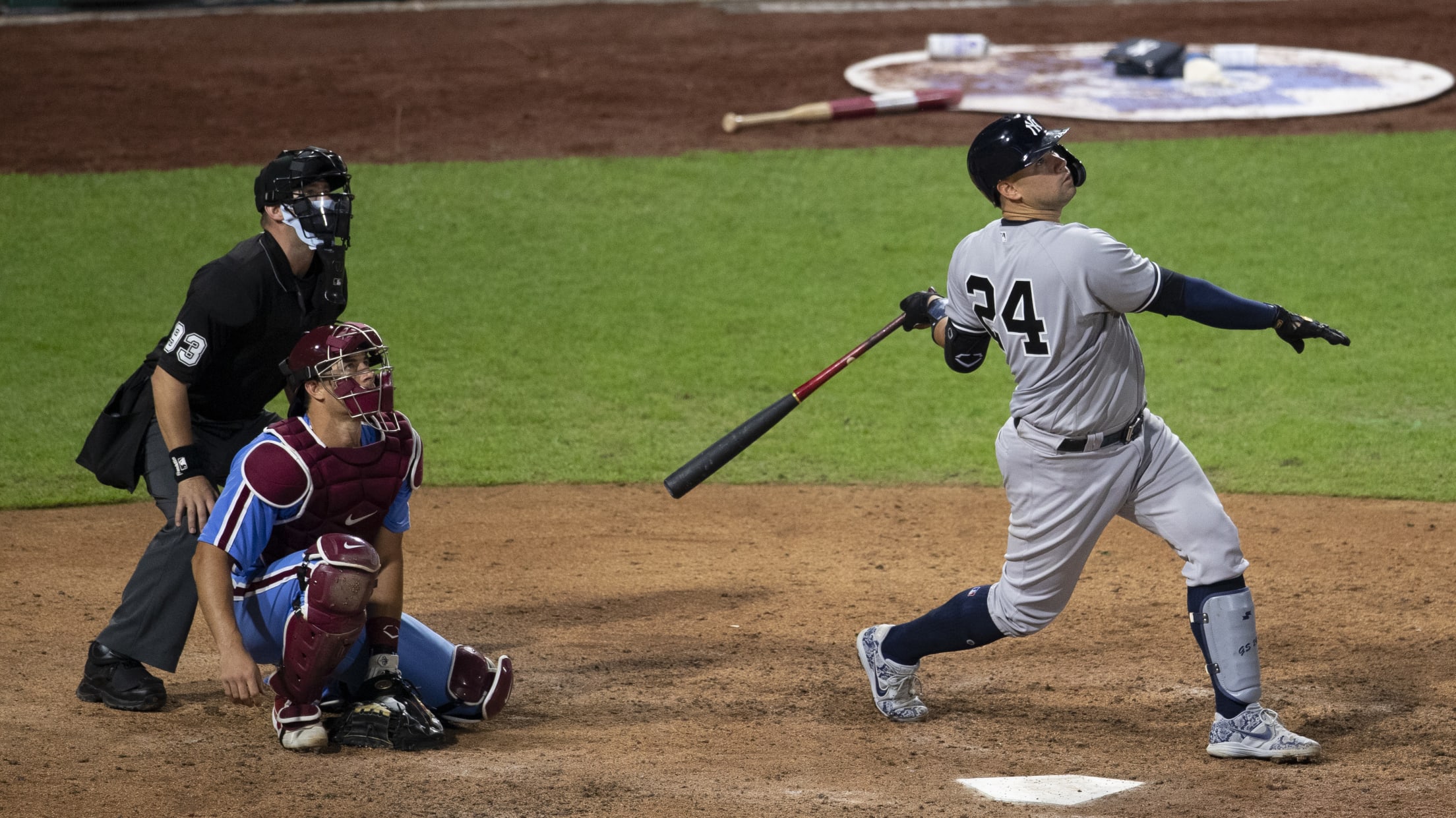 Gary Sánchez showed signs of snapping his early-season skid, helping the Yankees extend their season-opening franchise record by homering in a 12th consecutive game, but their late surge stalled in a 5-4 loss to the Phillies on Thursday evening at Citizens Bank Park. Sánchez launched a two-run homer in the
For 11 teams, 60-game sprint got harder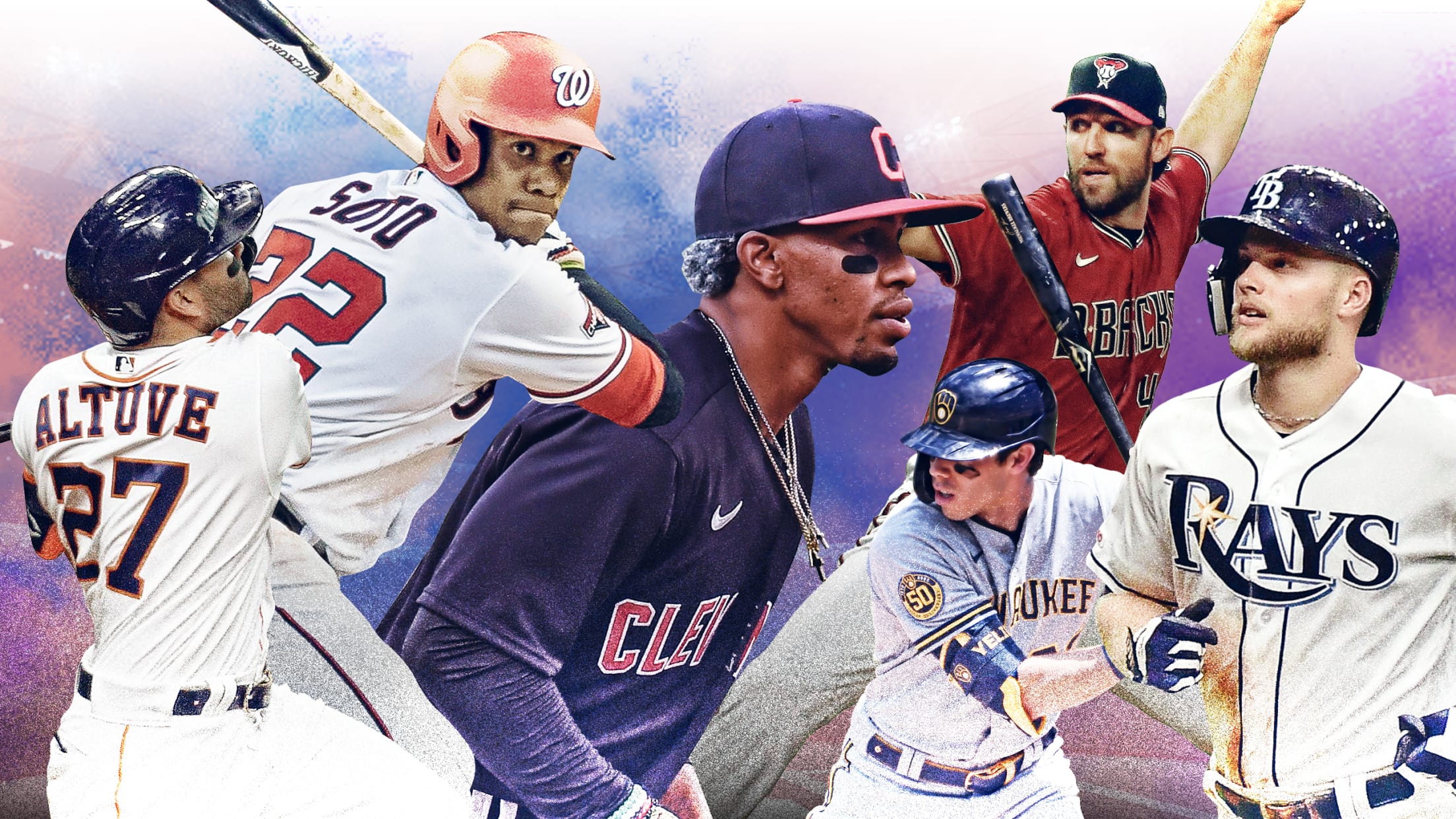 We've taken to calling this shortened 2020 season a "60-game sprint," and quite a few clubs that were widely projected/expected to contend for a playoff spot have stumbled out of the blocks. Fortunately for them, an expanded postseason format -- in which second place in a division is good enough
5 surprise teams demanding your attention 
Who doesn't want to root for an underdog?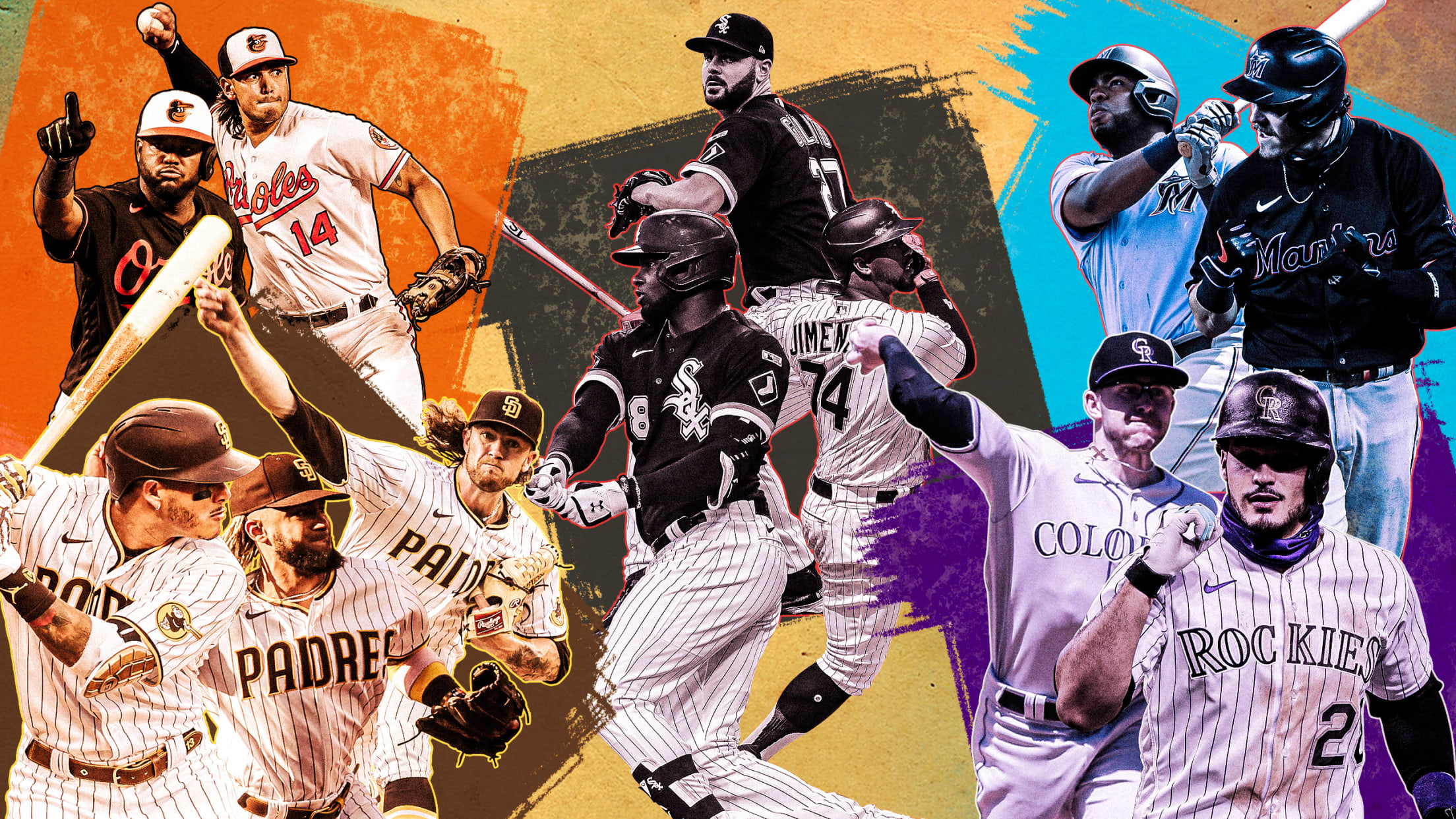 The season is just two weeks old and we're already in the midst of a pennant race. That's what happens when the pandemic forced Major League Baseball into a shortened 60-game sprint, giving each game nearly the same importance of a three-game series in a regular 162-game season. With the
Neris, Realmuto stifle Yanks; 'Don't give in'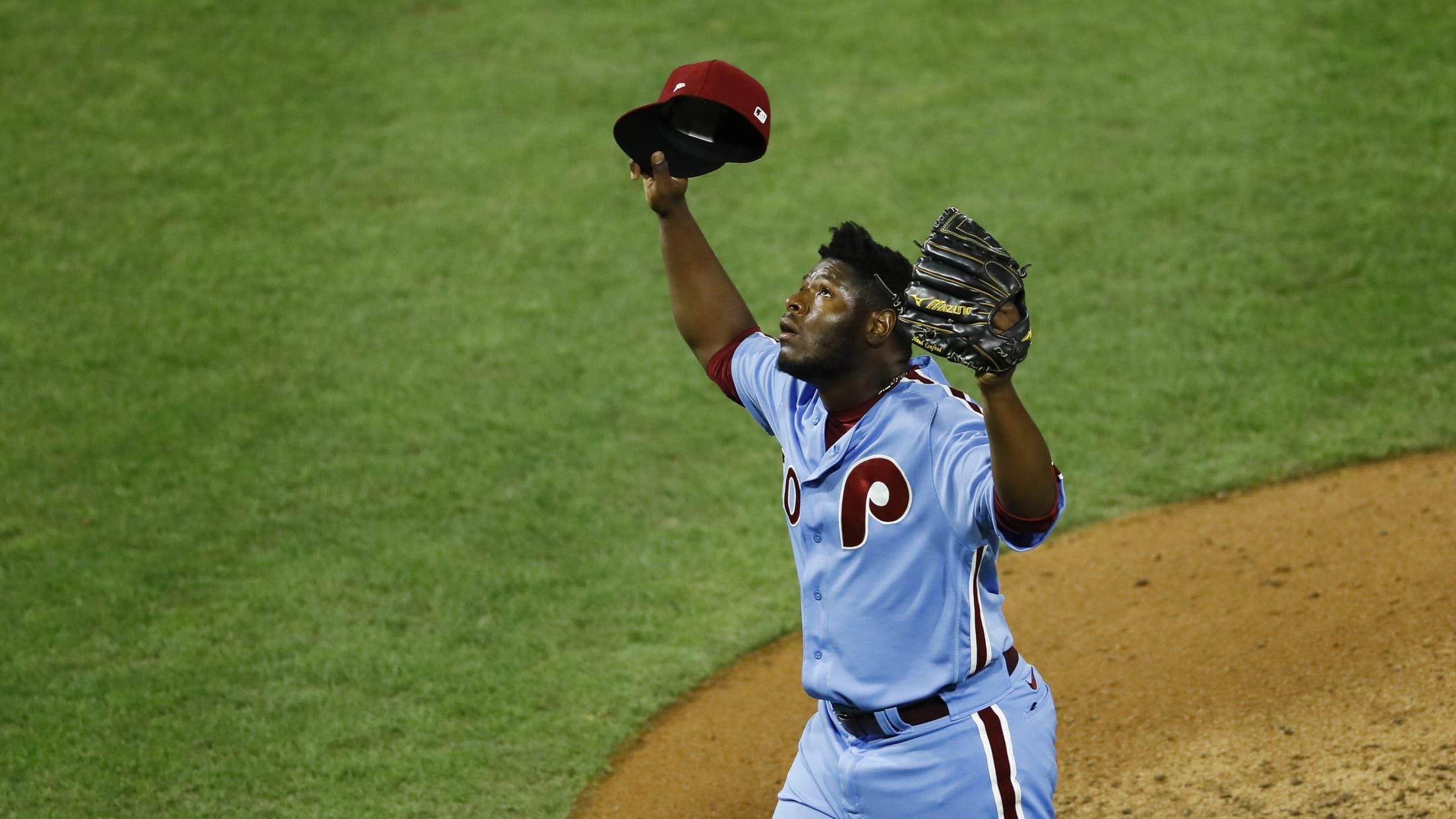 PHILADELPHIA -- Héctor Neris' 1-2 splitter to Aaron Judge tumbled to home plate in the eighth inning Thursday night at Citizens Bank Park. It dropped below the strike zone. Judge swung and missed. It was a big moment in the Phillies' 5-4 victory over the Yankees. Big because Judge represented
Never-quit lineup gives Rox 4th series win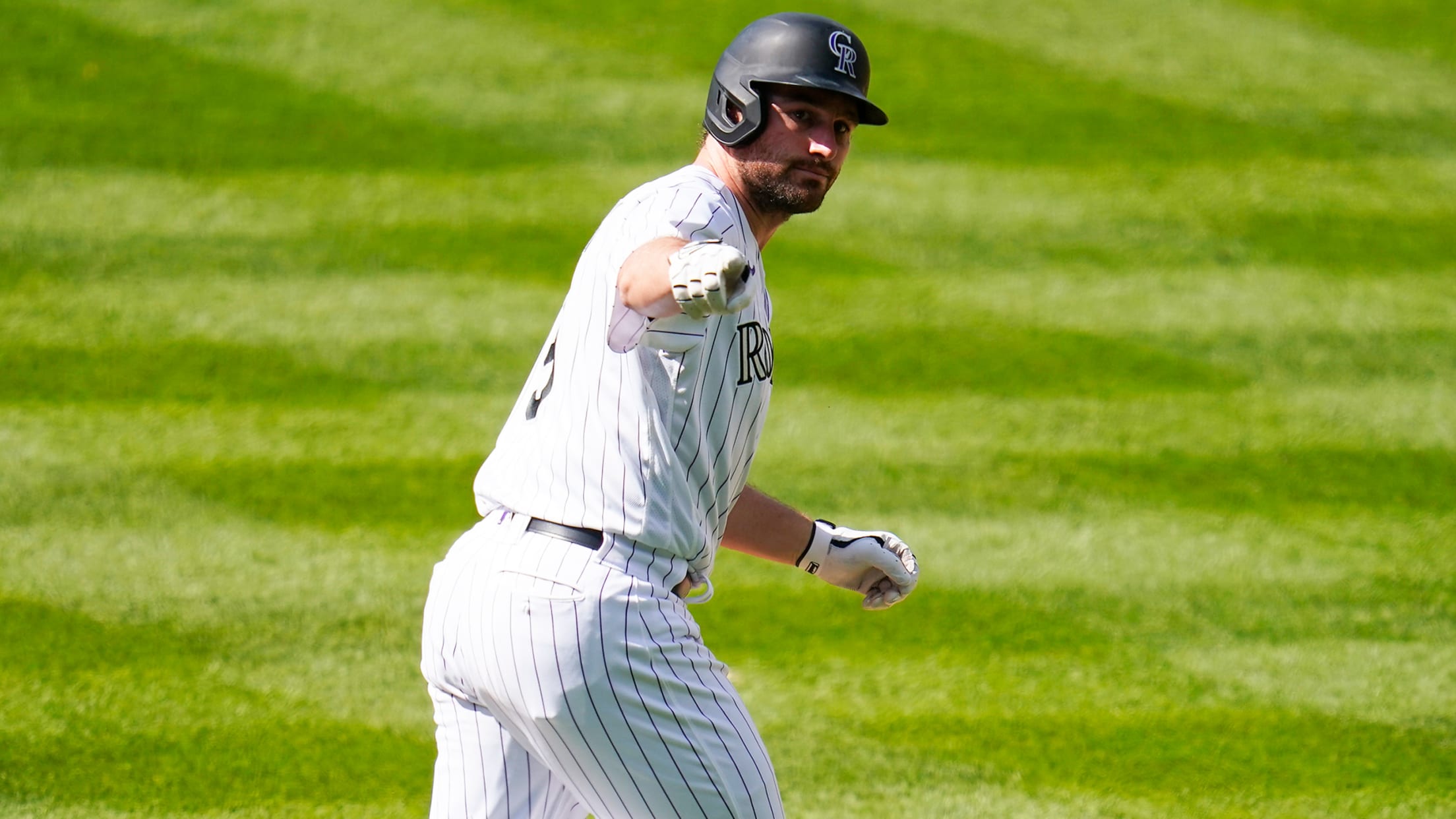 DENVER -- With the new MLB rule forcing pitchers to face a minimum of three batters under most circumstances, the Rockies' lineup can leave opposing teams and managers with maximum stress. Giants skipper Gabe Kapler had to deal with plenty of that on Thursday afternoon. After Giants left-handed starter Tyler
Powerful A's sweep series with small ball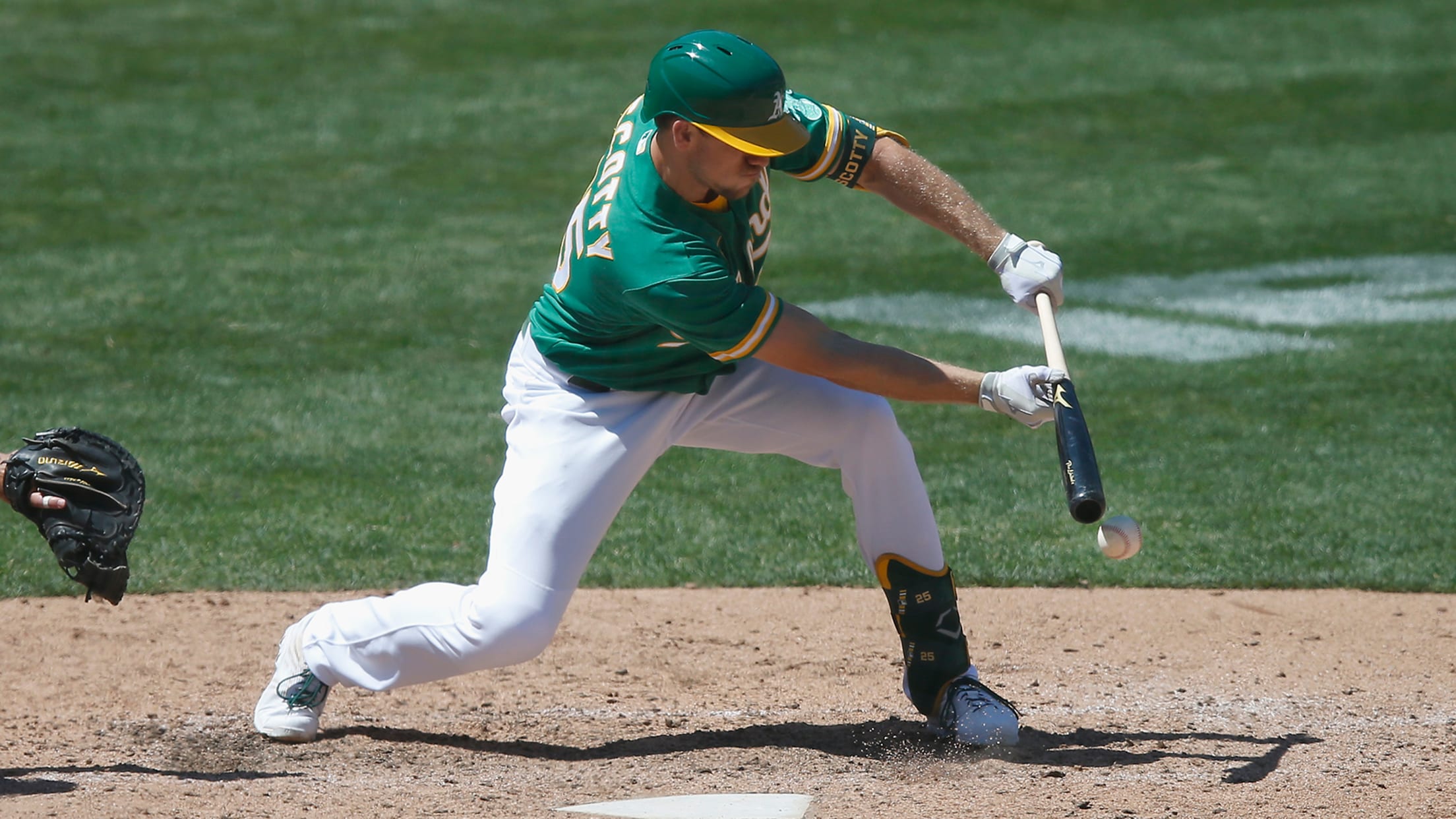 OAKLAND -- Home runs have fueled much of the A's early-season success. But it was a rare showing of small ball that provided a key run in Thursday's 6-4 win over the Rangers.
'We're here': Tribe puts up 10 runs in seventh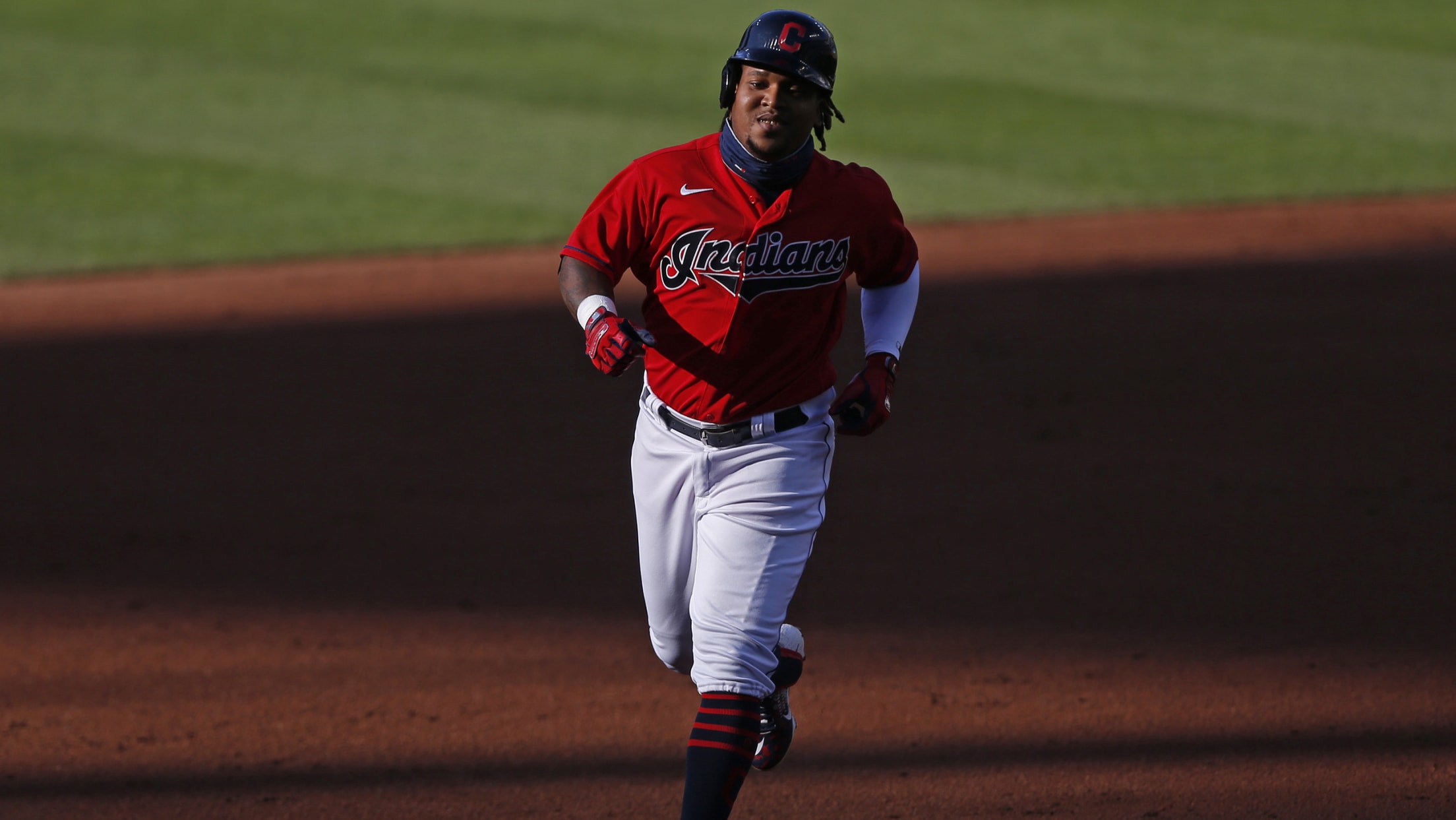 CLEVELAND -- After Franmil Reyes hit the deciding two-run homer in the eighth inning against the Reds on Tuesday, he was asked whether one hit can spark a domino effect for the offense going forward. The slugger promptly responded, "Of course!" Though the team had to wait a few days,
Springer day to day with right wrist strain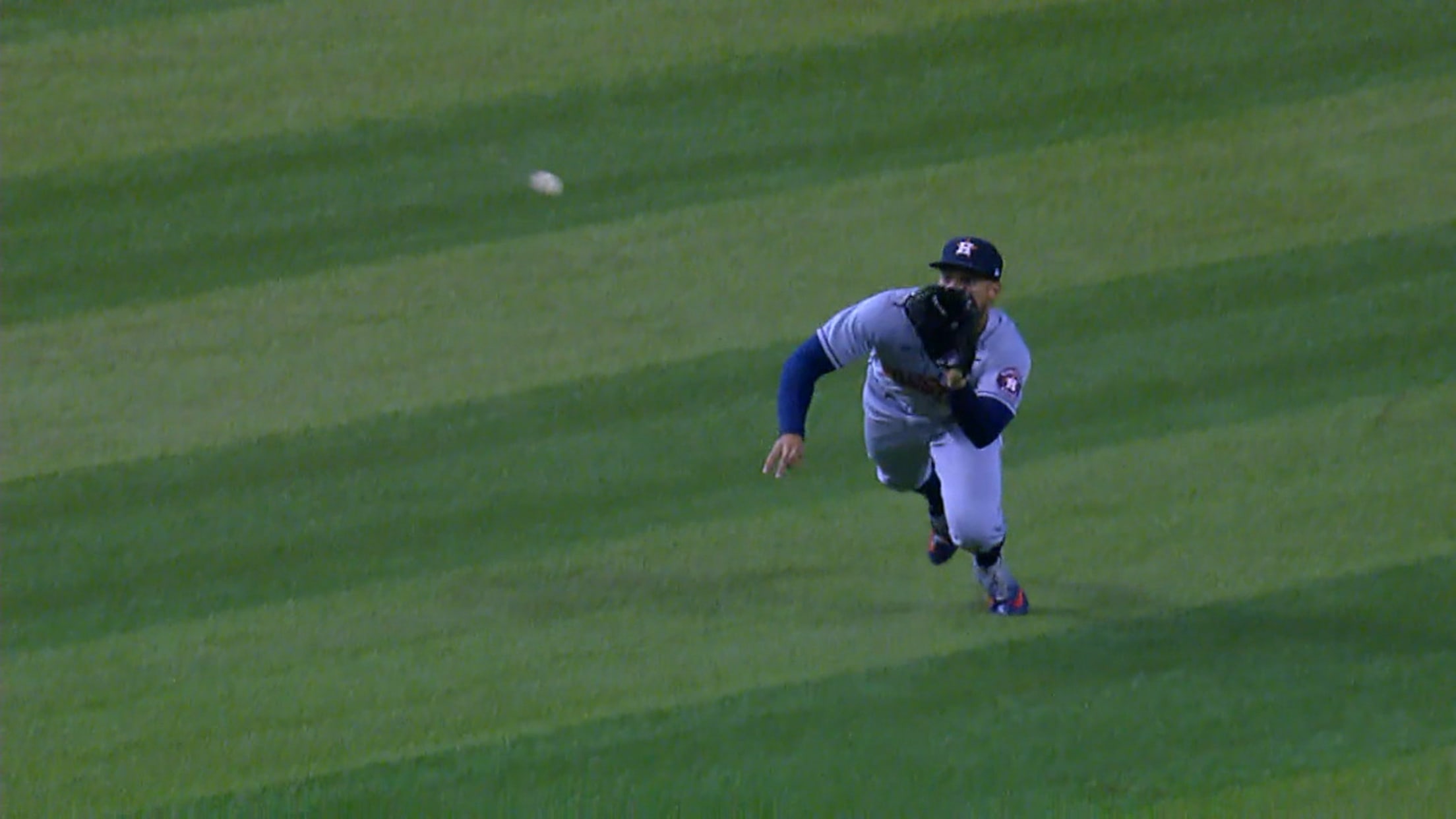 Astros All-Star center fielder George Springer left Thursday's 5-4 walk-off loss to the D-backs with a right wrist strain. His status is day to day. Springer, the catalyst atop Houston's lineup, made a diving catch while running forward to rob D-backs designated hitter Andy Young of a hit in the
Bucs all smiles after Newman's latest walk-off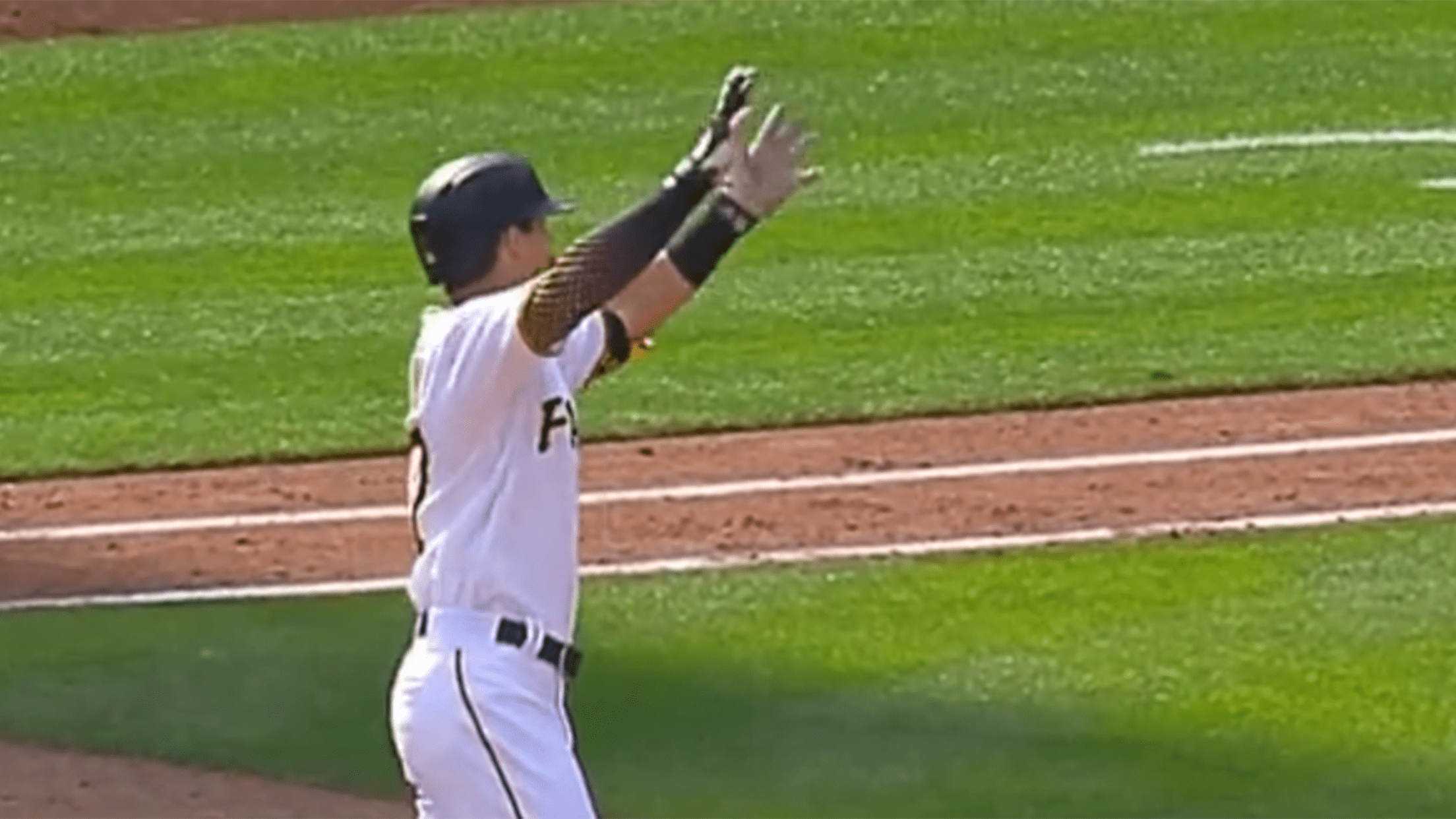 PITTSBURGH -- With runners on second and third and one out in the ninth inning Thursday afternoon at PNC Park, Kevin Newman chopped a pinch-hit single up the middle. Twins center fielder Byron Buxton raced in to retrieve the ball, but by the time he reached it, it was too
Longest team home run streaks to start a season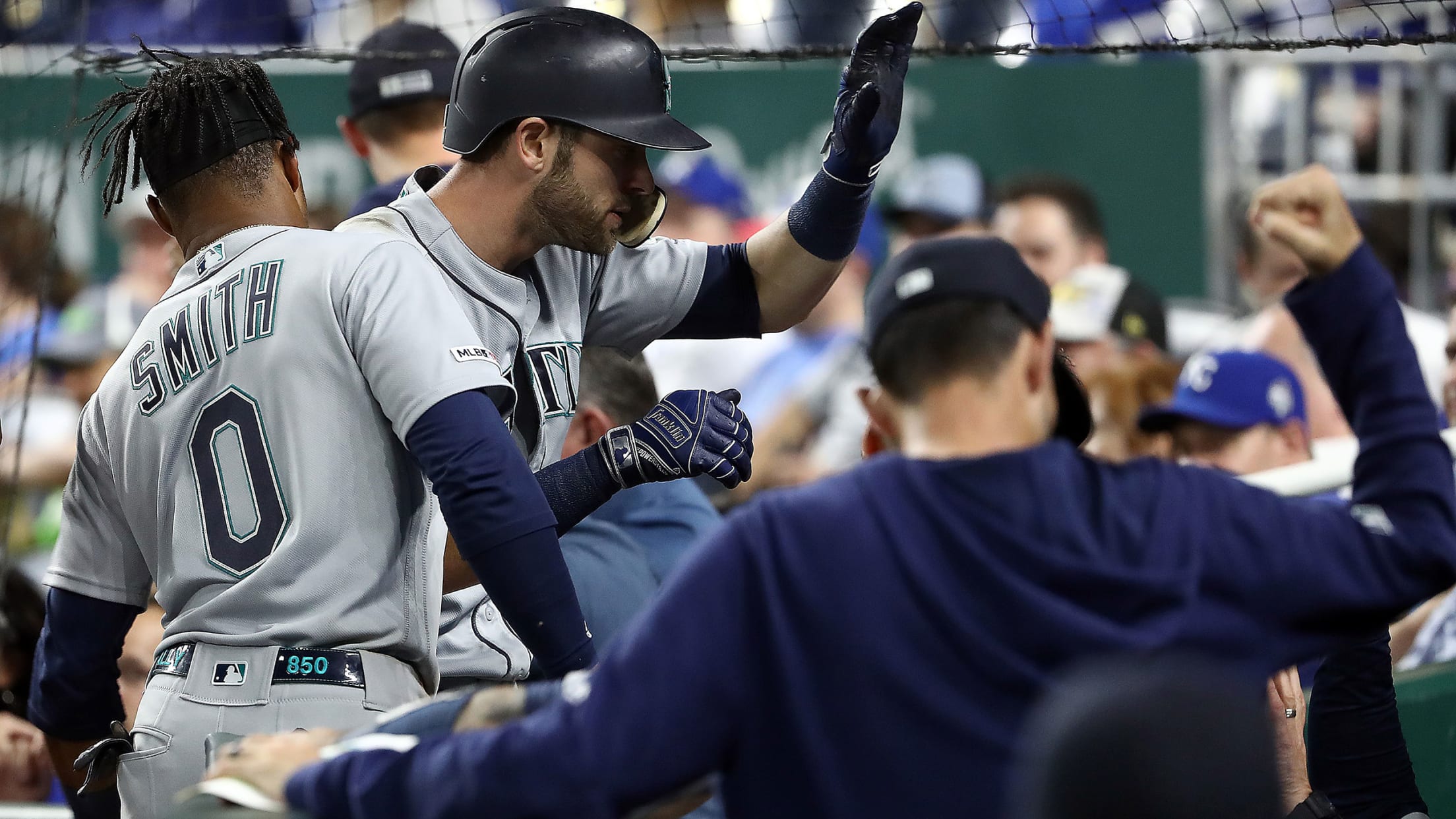 It's always good to get off to a strong start from the power perspective at the beginning of a new season. Sometimes that means hitting home runs early and often. There have been 10 teams to homer in at least 12 straight games to start a season. The record is
'That was incredible': KC erupts for 13 runs
Offense gives huge cushion for Keller's scoreless 2020 debut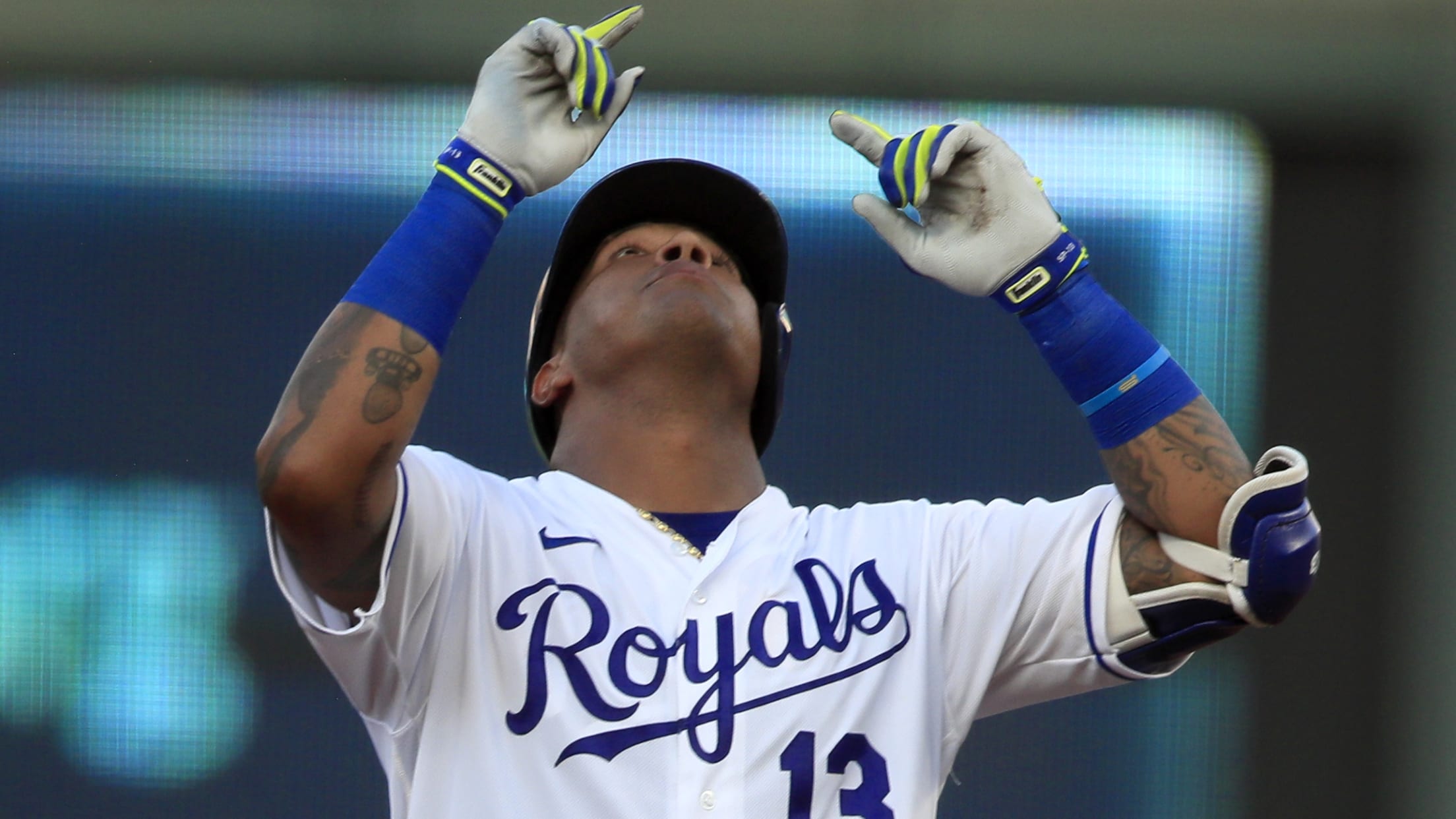 KANSAS CITY -- Finally. The Royals' mostly dormant offense in 2020 awoke on Thursday night with a fair share of pent-up anger. The unsuspecting victim was the Cubs' pitching staff as every Kansas City hitter reached base at least once en route to a 13-2 victory at Kauffman Stadium. The
Pearson takes step with in-game adjustments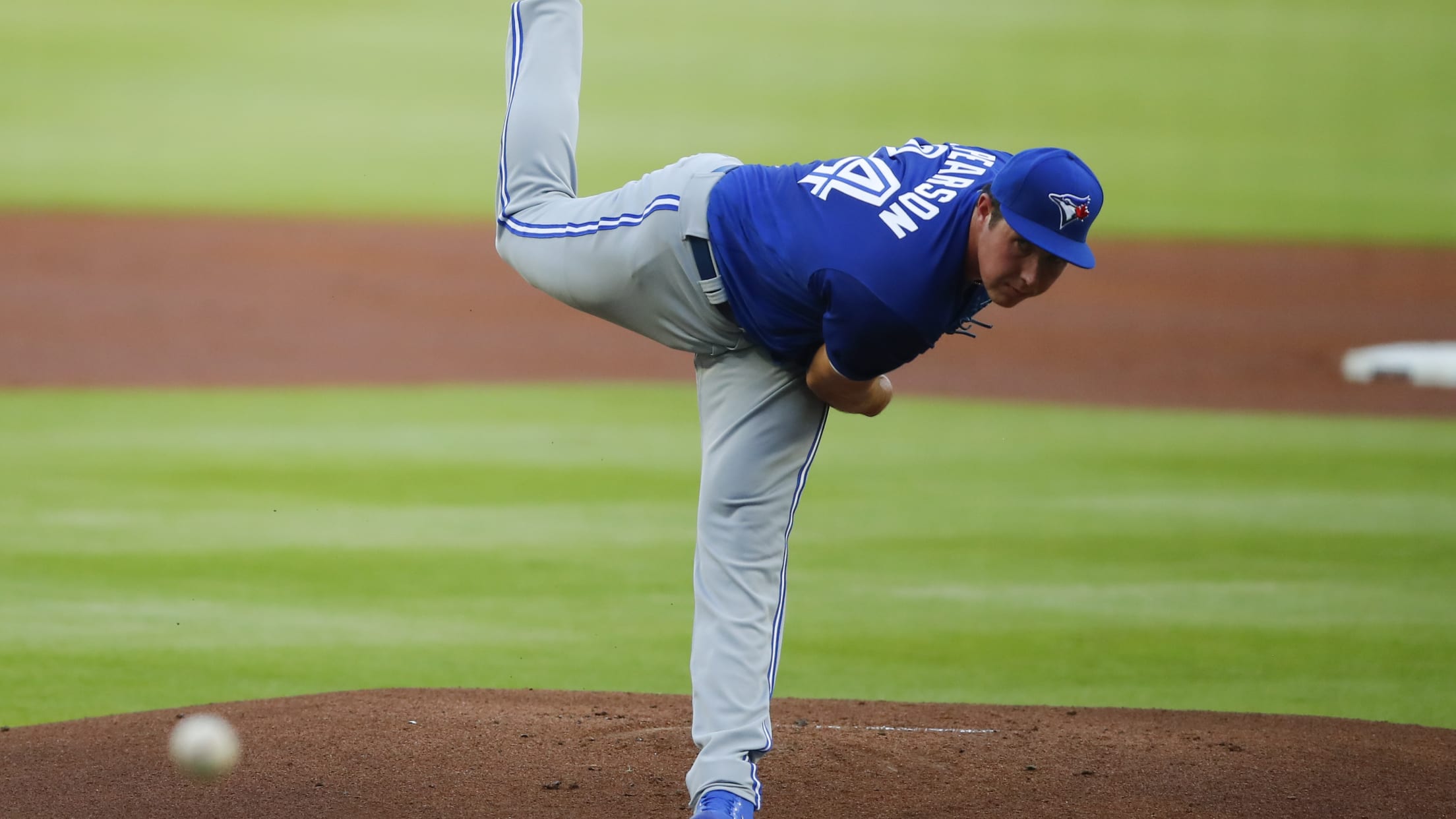 Nate Pearson battled the zone at times in Thursday's 4-3 walk-off loss in Atlanta, but his second Major League start offered some revealing hints of what's to come from the Blue Jays' No. 1 prospect. Pearson allowed more runs (three) than hits (two) over five innings, with three walks and
MLB starting pitcher power rankings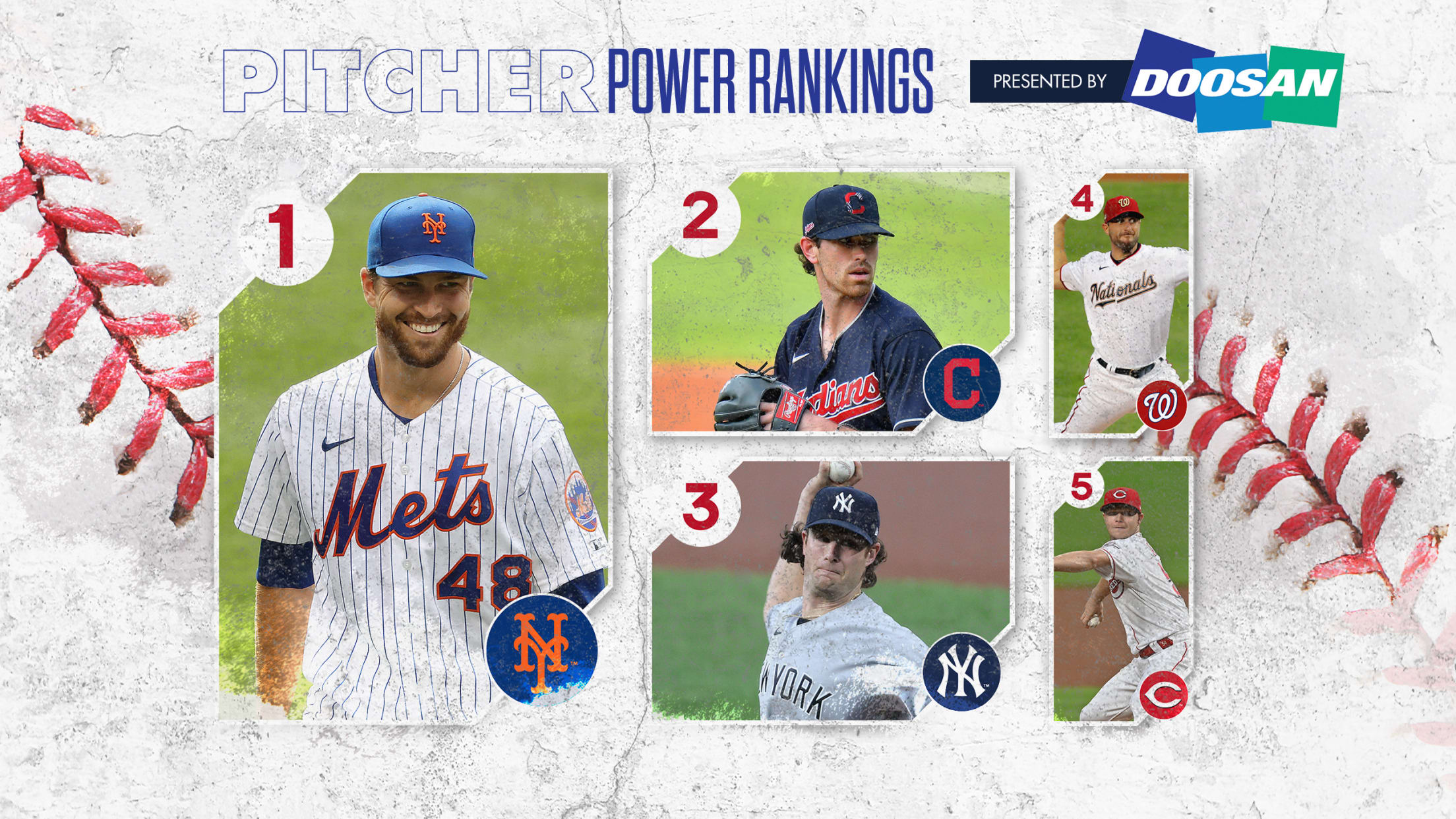 Baseball has so many great aces. But who's the best of the best right now? It's time for the first MLB starting pitcher power rankings of 2020. A panel of MLB.com experts ranked their top 10 starting pitchers across the Major Leagues right now. This is about ranking the best
5 keys for Tigers in return to action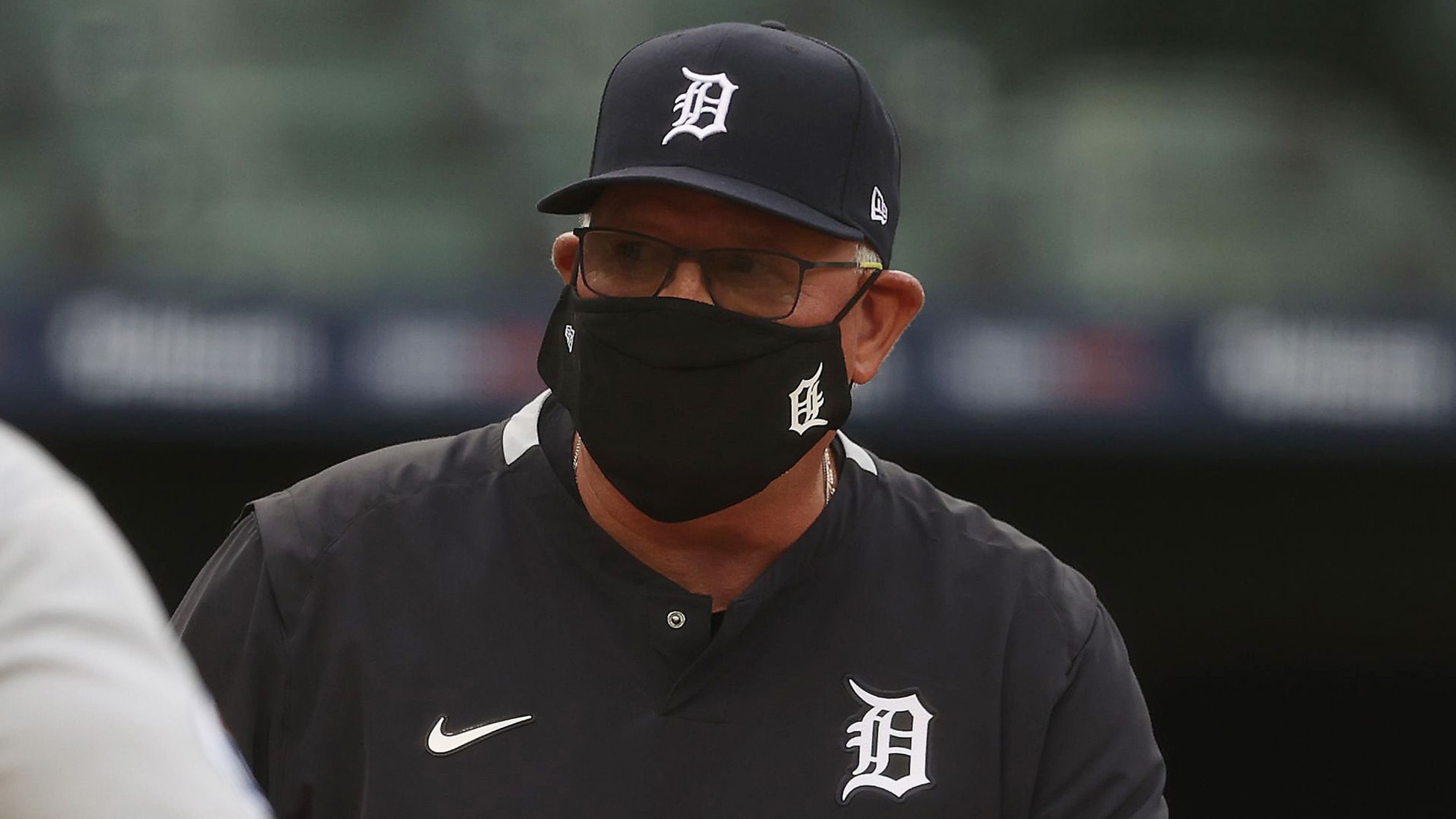 DETROIT -- The Tigers, who haven't played a game since last Sunday, get back to work on Friday night against a Pirates squad that lost seven in a row before rallying in the ninth inning to beat the Twins on Thursday at PNC Park. It's an interesting matchup after what