From historic slump to wild comeback: Judge walks it off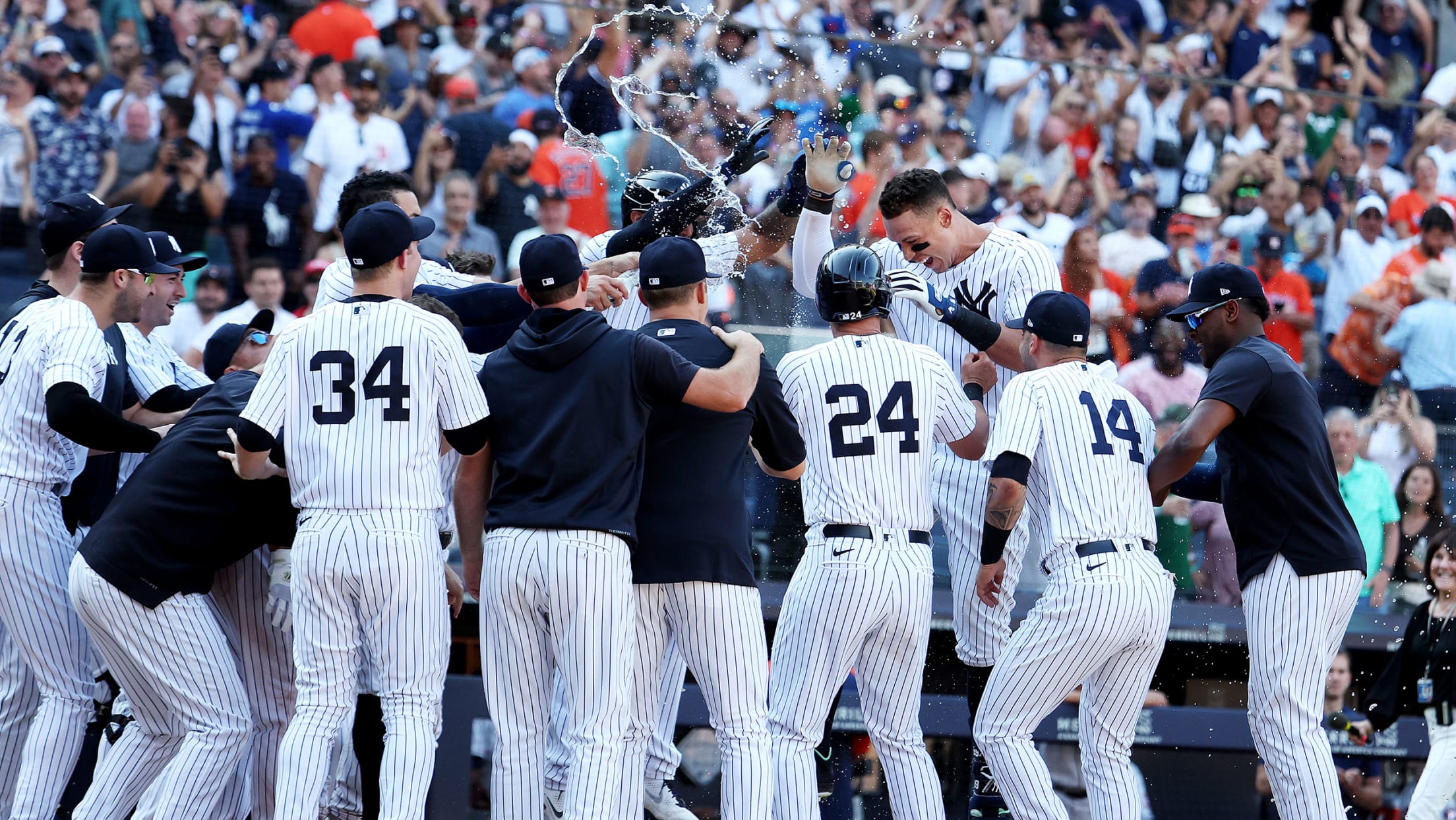 NEW YORK -- No Major League team has ever been held hitless in consecutive games, though as the Yankees sleepwalked through their first six innings on Sunday afternoon, the possibility of that unthinkable occurrence was worth a double-check. The vibe changed in a hurry -- not only would they get
Winker HBP leads to intense benches-clearing scene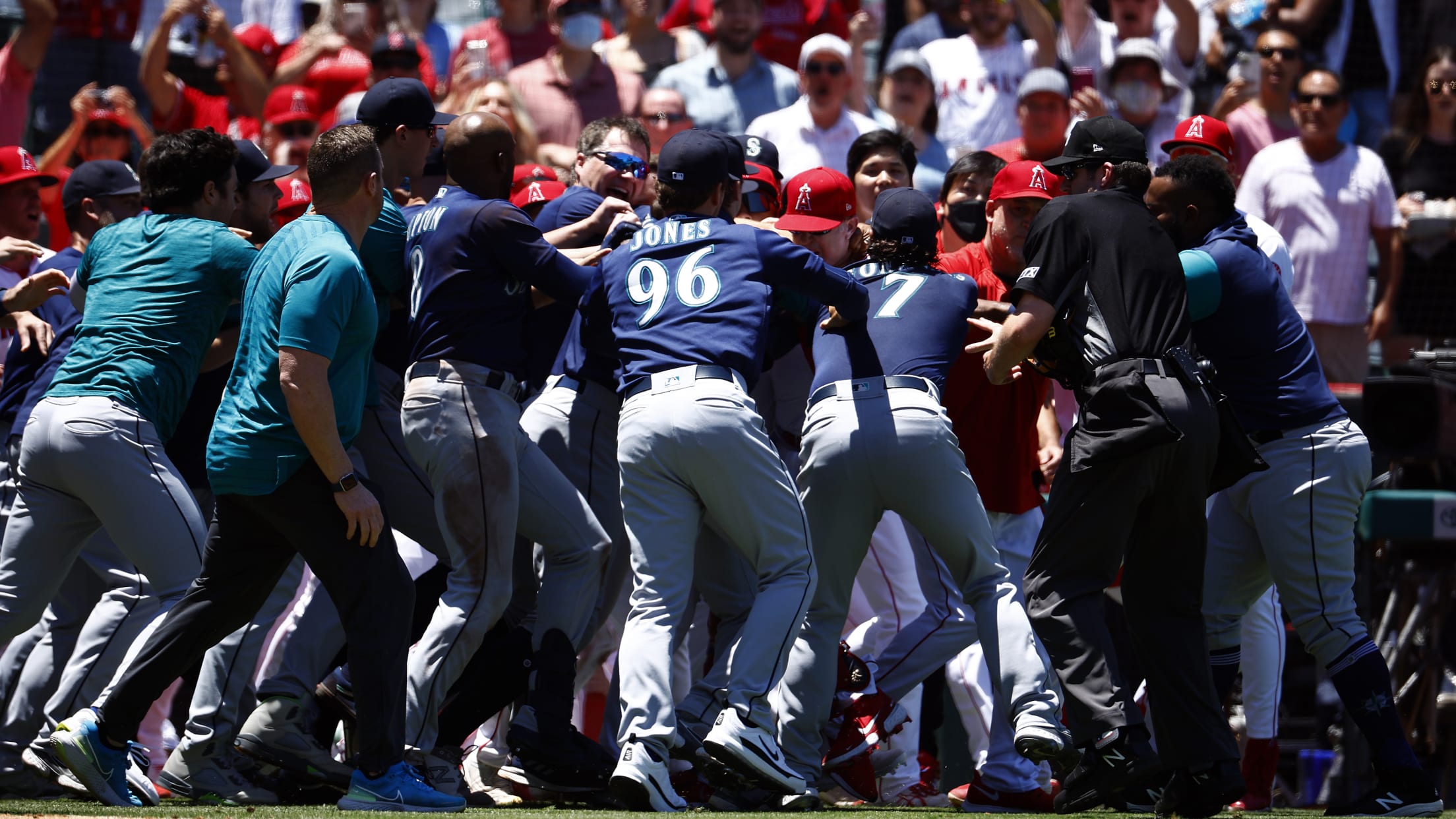 ANAHEIM -- Tensions reached an ugly tipping point during the Angels' 2-1 win over the Mariners on Sunday when both benches and bullpens cleared, punches were thrown from players and coaches on each team and multiple ejections ensued after Jesse Winker took a 91.1 mph fastball from Andrew Wantz off
Astros' no-hit streak vs. vaunted Yanks ends after 16 innings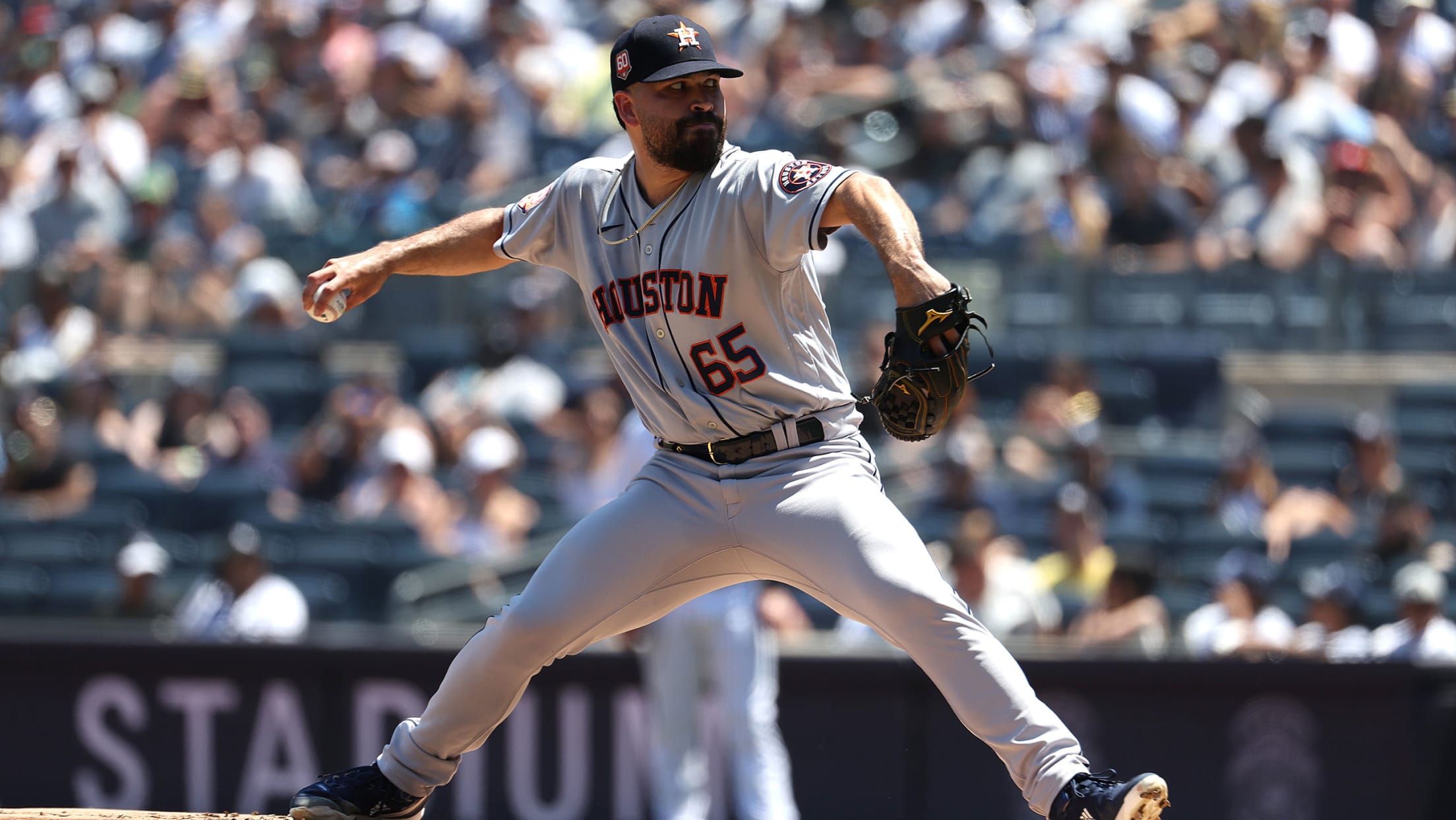 In what felt like a scene out of Groundhog Day, the Astros held the Yankees hitless for six innings a day after throwing a combined no-hitter against them on Saturday, making it 16 straight no-hit innings dating back to the end of Friday's game for their pitching staff. They fell
Bryce fractures thumb on HBP: 'A gut punch'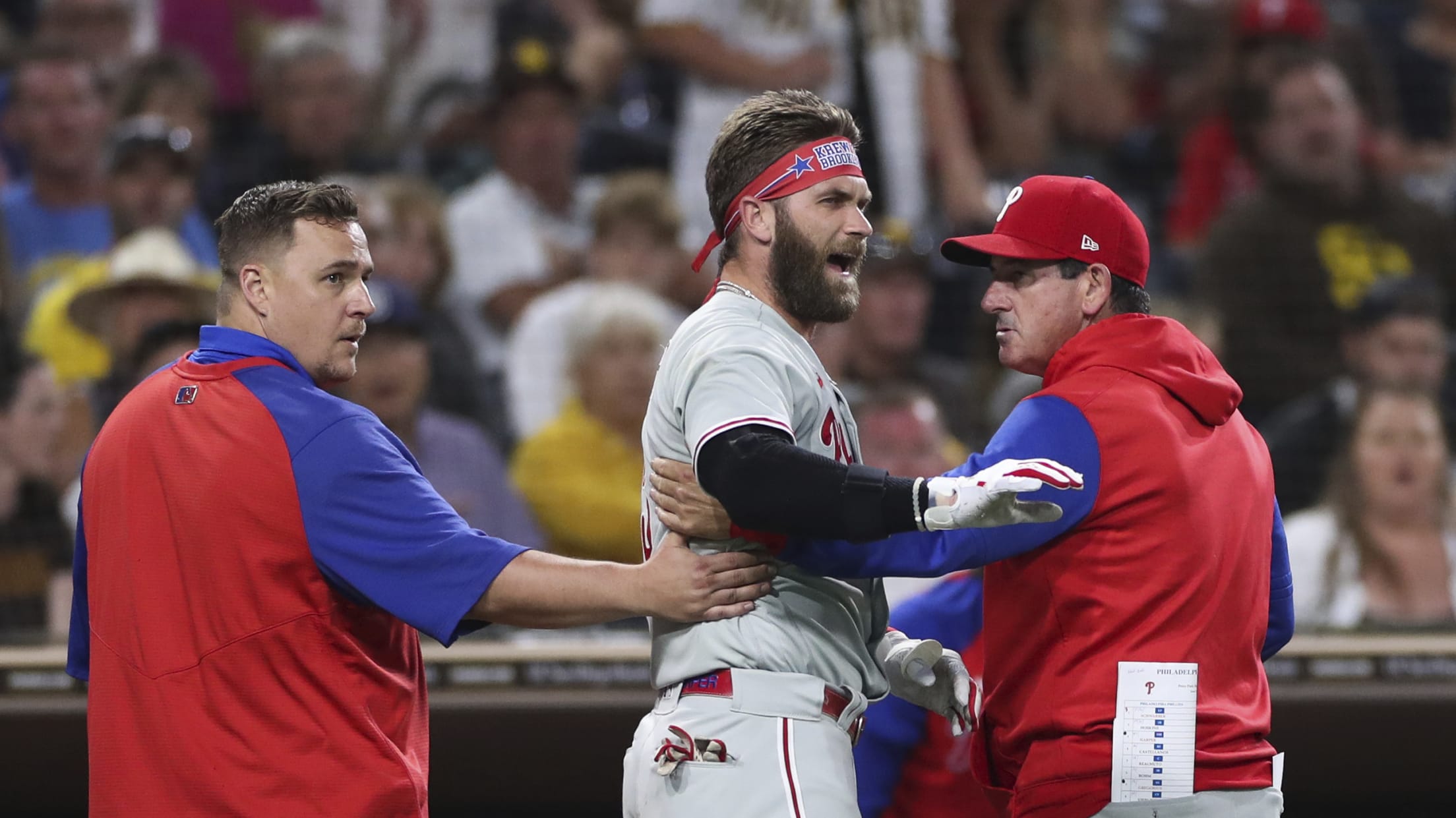 SAN DIEGO -- The Phillies' season changed with one pitch Saturday night at Petco Park. Bryce Harper fractured his left thumb when he was hit by Blake Snell's 97.2 mph fastball in the fourth inning. Harper does not know how much time he will miss or if he will require
Rays shake, move, swim(!) their way to sweep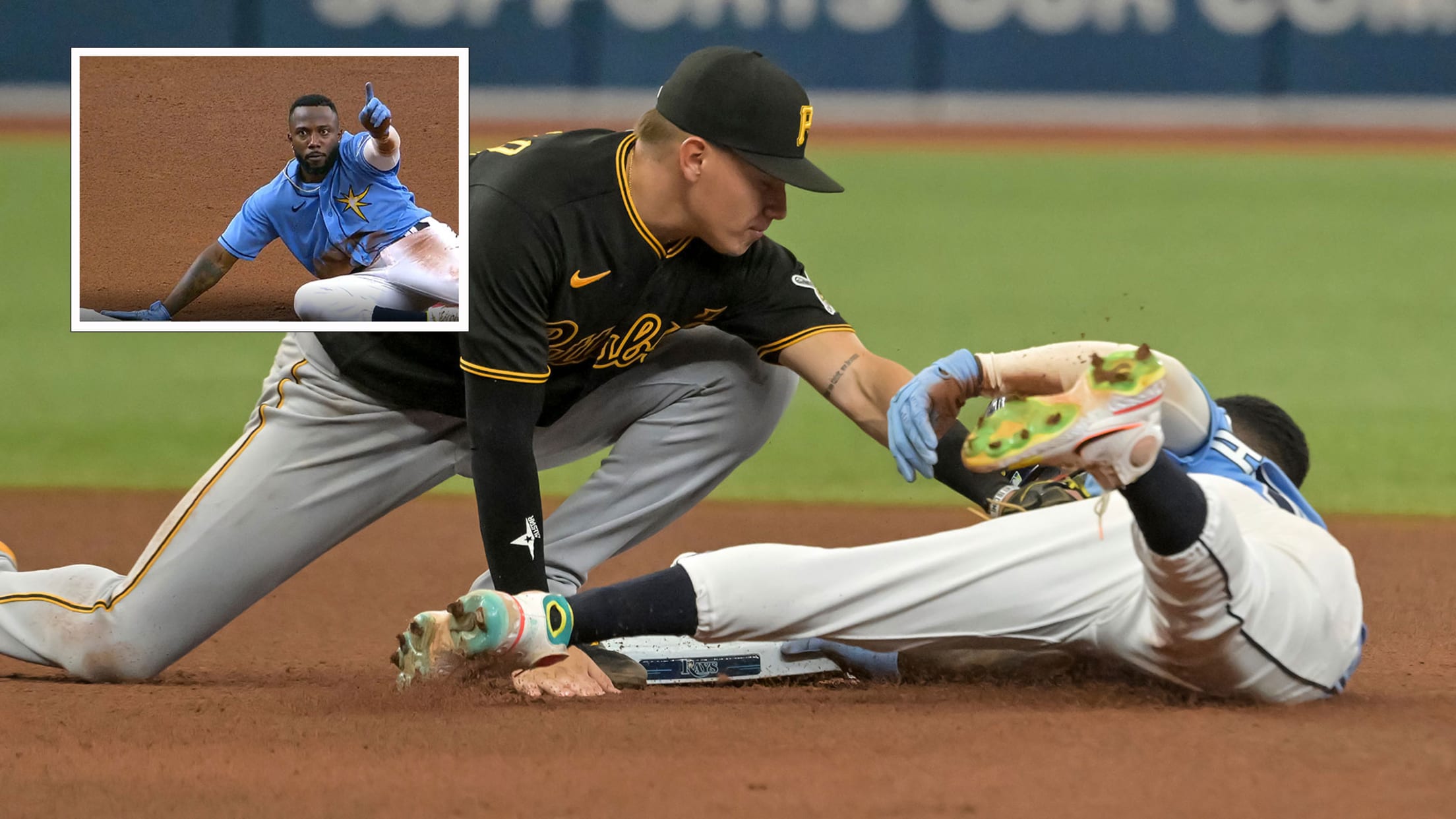 ST. PETERSBURG -- It seemed like the rally was short-circuited and the inning was over. But the Rays were given new life, ignited by an overturned replay call, and rallied for a 4-2 victory against the Pirates to complete a three-game series sweep on Sunday afternoon at Tropicana Field. Randy
Flaherty leaves game after 2 IP with right shoulder stiffness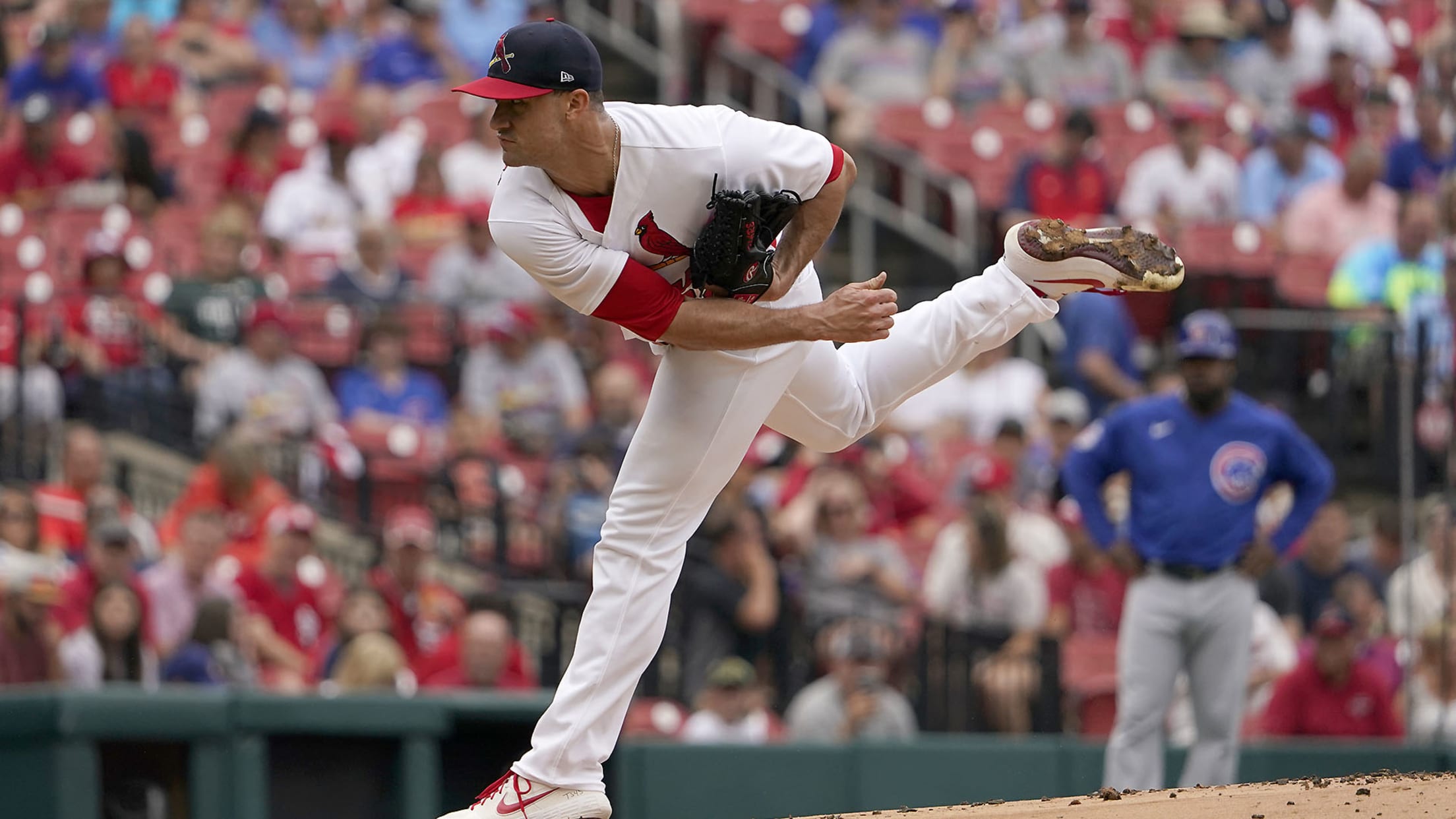 ST. LOUIS -- Jack Flaherty, who missed the first 2 1/2 months of the season with right shoulder inflammation, left Sunday's start against the Cubs after two innings with more trouble in his right shoulder. Flaherty, the Cardinals' Opening Day starter in 2020 and '21, was removed with right shoulder
The cult hero All-Star Game ballot 
When the most recent All-Star Game voting updates came in earlier this week, there were a few surprises. The Yankees and Mets -- who are often accused of soaking up all the media attention thanks to their plum location in New York City -- combined for just one player in
Injuries: Acuña, Mets, Harper, Wander, Sale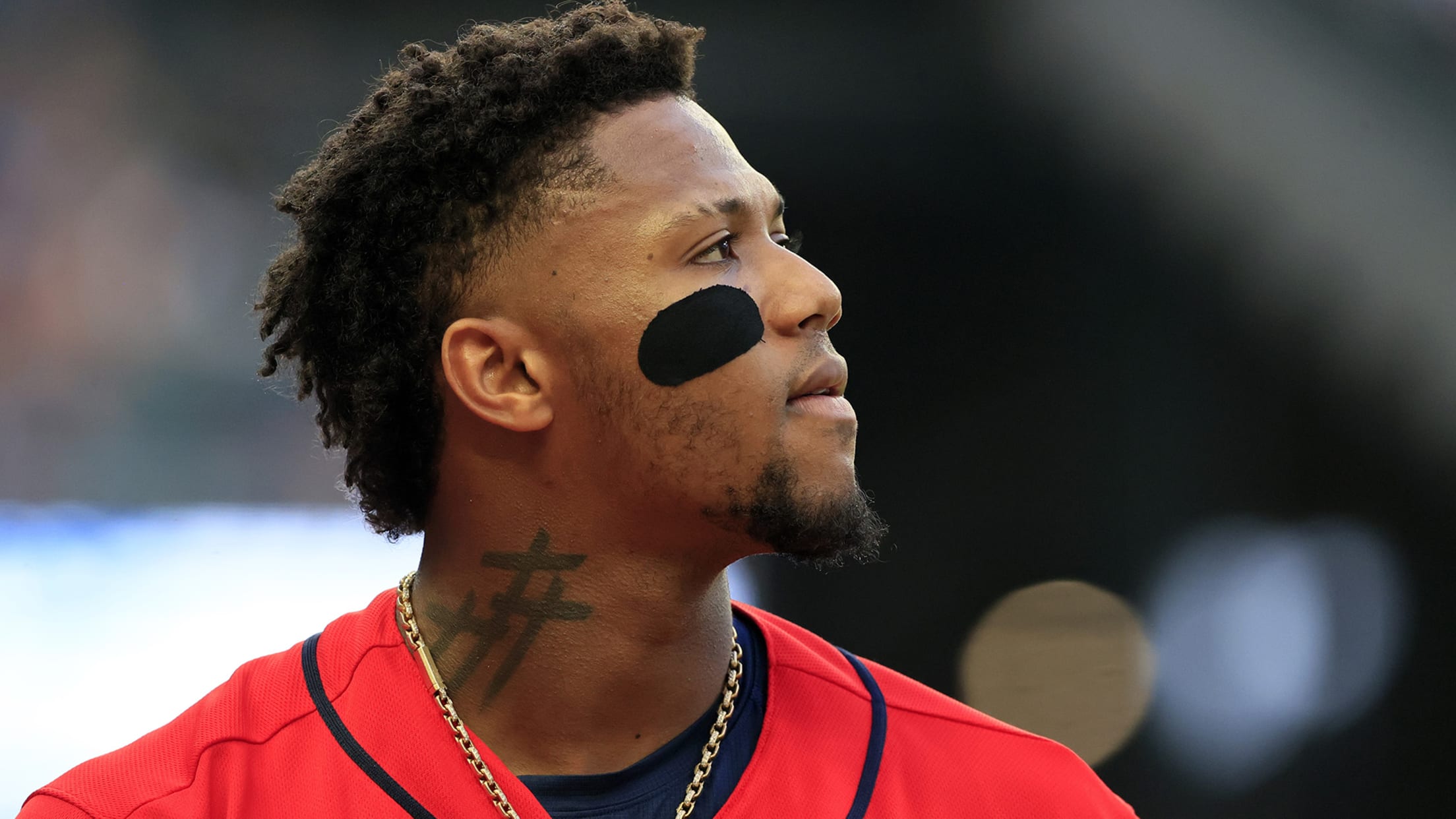 Stay up-to-date with all the latest news on injured and recovering players from across Major League Baseball.
Tellez's 2 HRs a birthday gift for young Canadian fan
"I don't know how we can top this birthday," said the mother of Xander Brown, 5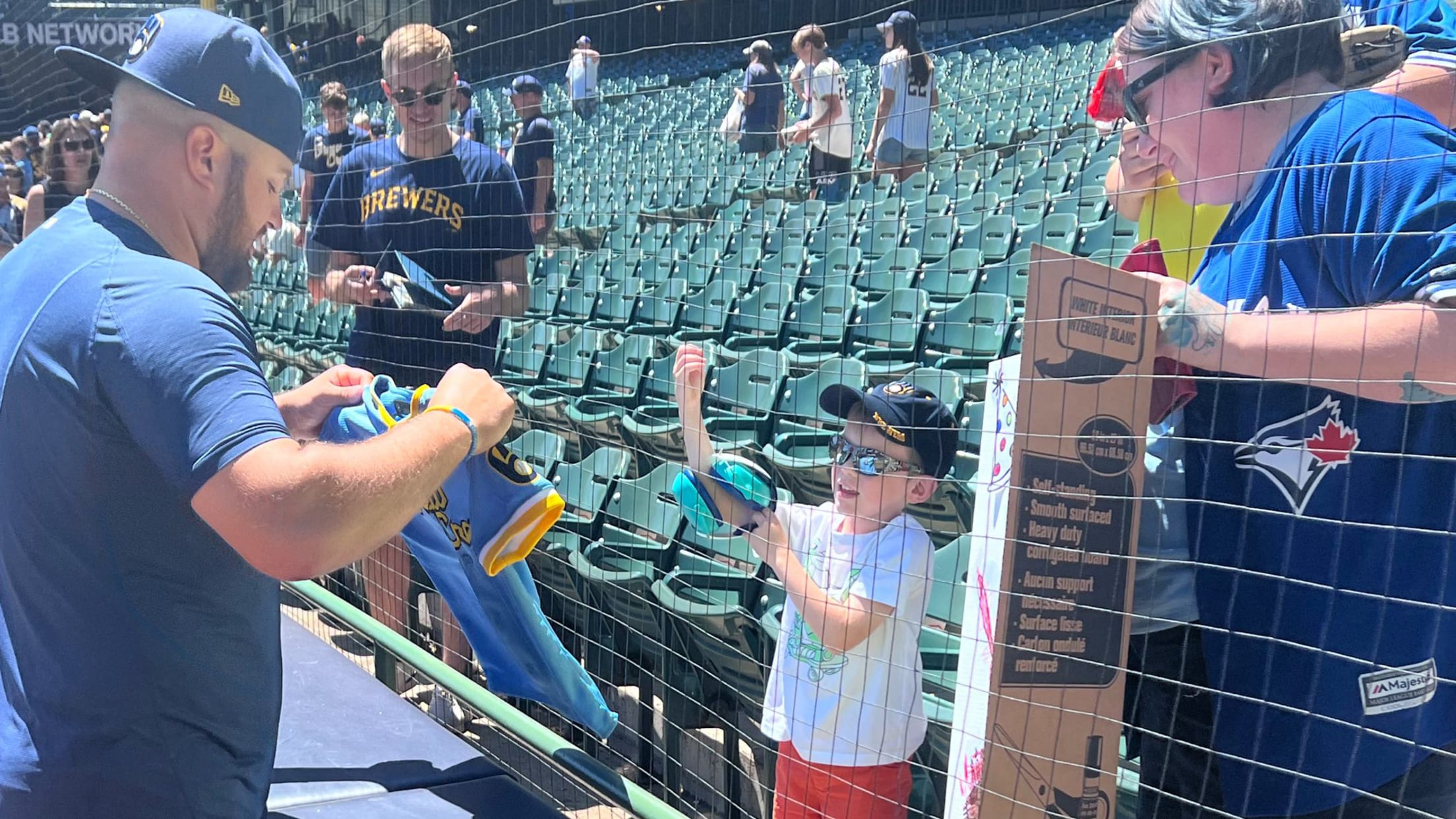 MILWAUKEE -- All Xander Brown wanted for his fifth birthday was to meet his favorite former Blue Jay. Rowdy Tellez gave him so much more than that. There was a meeting, a signed jersey and two home runs from Tellez in the Brewers' 10-3 win over the Blue Jays on
Yermín back in bigs with Giants as Crawford lands on IL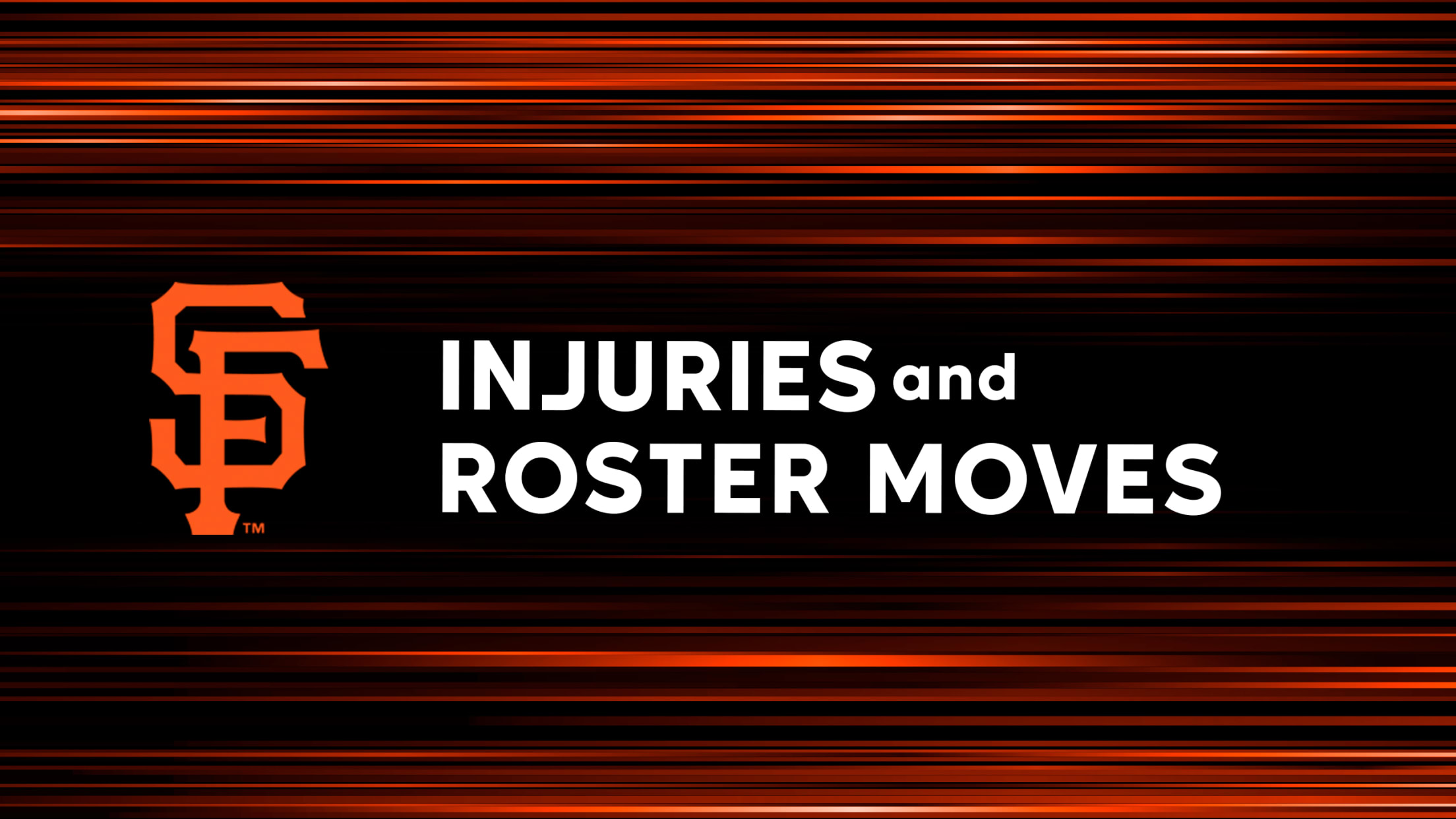 Keep track of the Giants' recent transactions and injury updates throughout the season.
Franco singles in return to lineup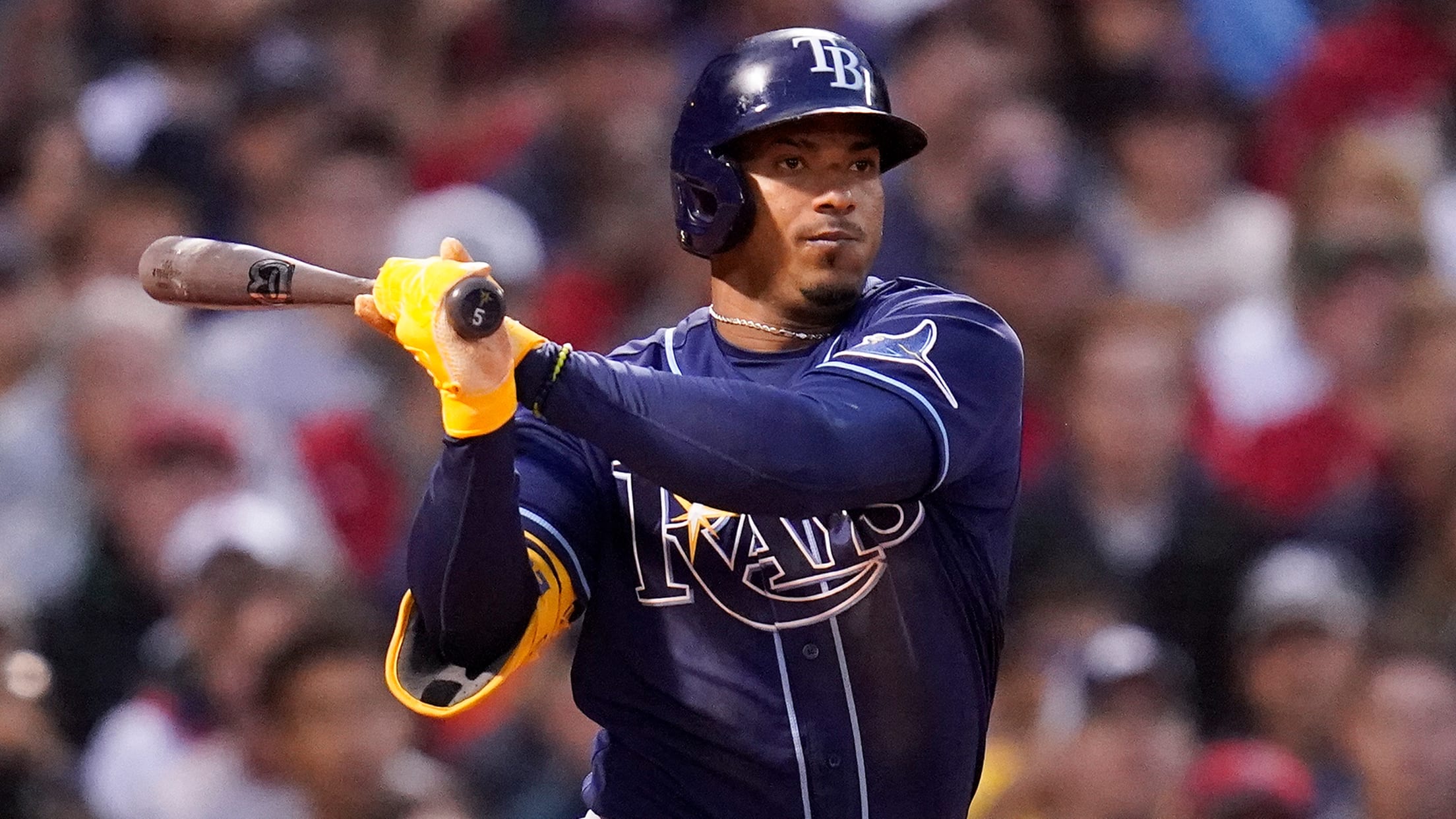 ST. PETERSBURG -- Wander Franco, out since May 31 with a right quadriceps injury, was reinstated Sunday and went 1-for-5 while batting second and playing shortstop in a 4-2 win over the Pirates at Tropicana Field. Rays manager Kevin Cash said Franco had been playing hurt for a few weeks
'I belong:' Fortes' walk-off a sign of progress since debut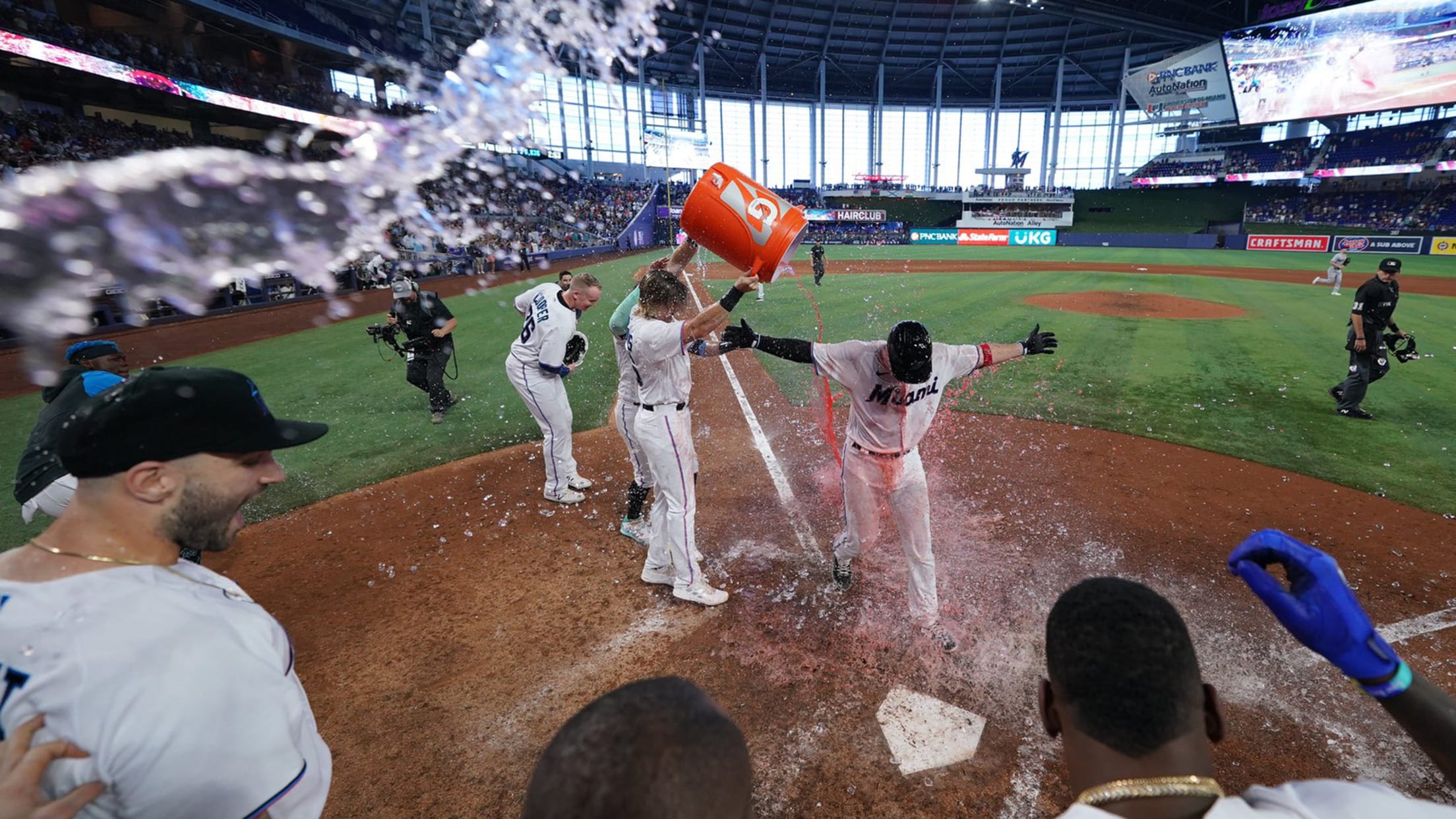 MIAMI -- Soaked head to toe, Marlins catcher Nick Fortes sat down to discuss his first career walk-off homer. He also hoped Miami's plane headed to St. Louis would have decent Wi-Fi to watch his alma mater, Ole Miss, capture its first national championship in the College World Series. Fortes
Red Sox complete sweep in Cleveland for 7th straight win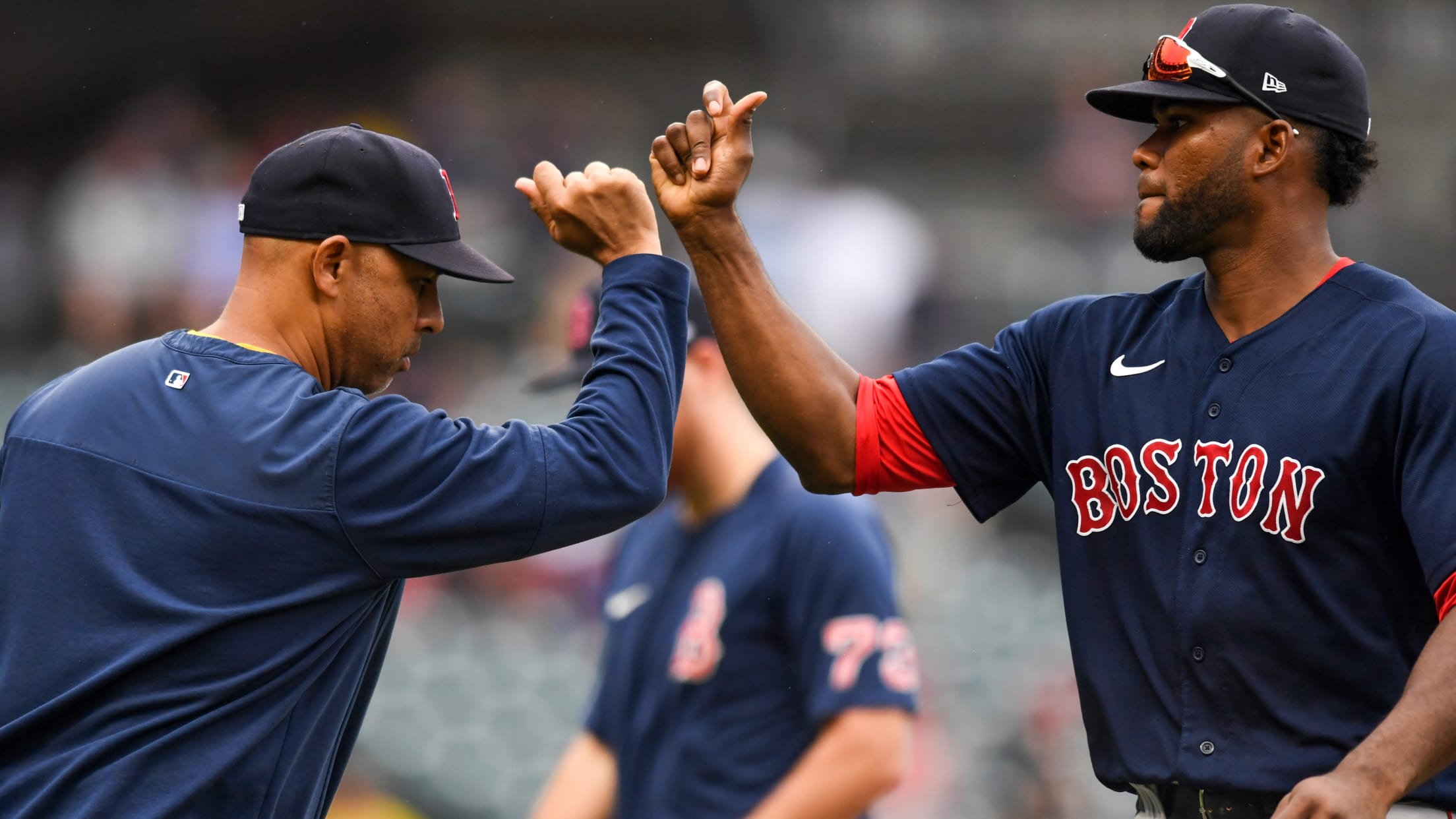 CLEVELAND -- In the first two games of their weekend series against Cleveland, the Red Sox picked up wins behind momentum-shifting home runs. In the series finale on Sunday, Boston rode timely hitting, solid base running and a couple of well-timed Cleveland misplays to an 8-3 victory to clinch a
Dylan Ceases White Sox skid with 13 K's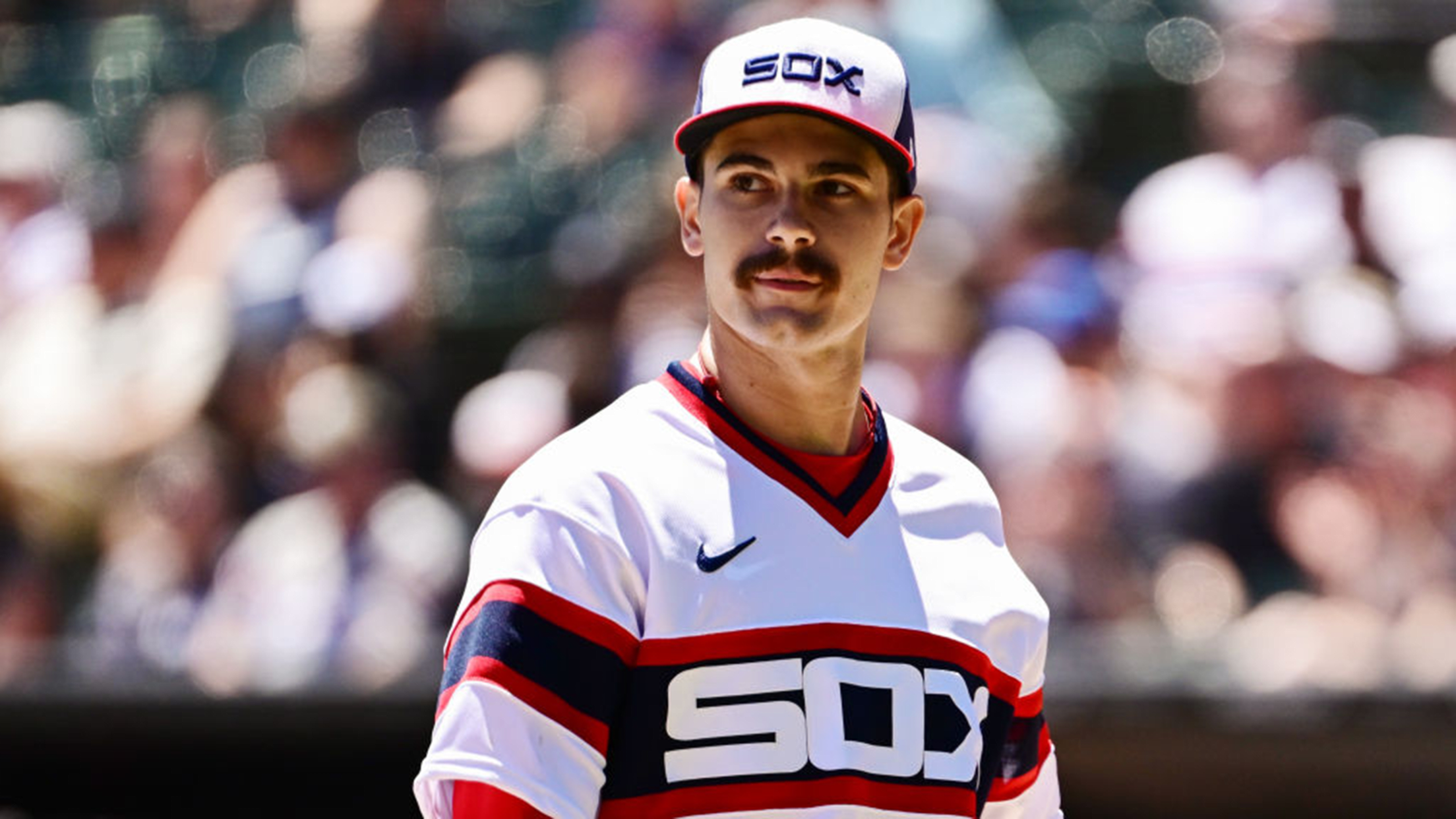 CHICAGO -- If you enjoyed White Sox starter Dylan Cease's masterful performance this past Tuesday against the Blue Jays, then you had to give two thumbs up to his sequel mound work Sunday in a 4-3 victory over the Orioles at Guaranteed Rate Field. Cease set a career high with
To the moon! Ohtani rockets HR 118 mph, 462 feet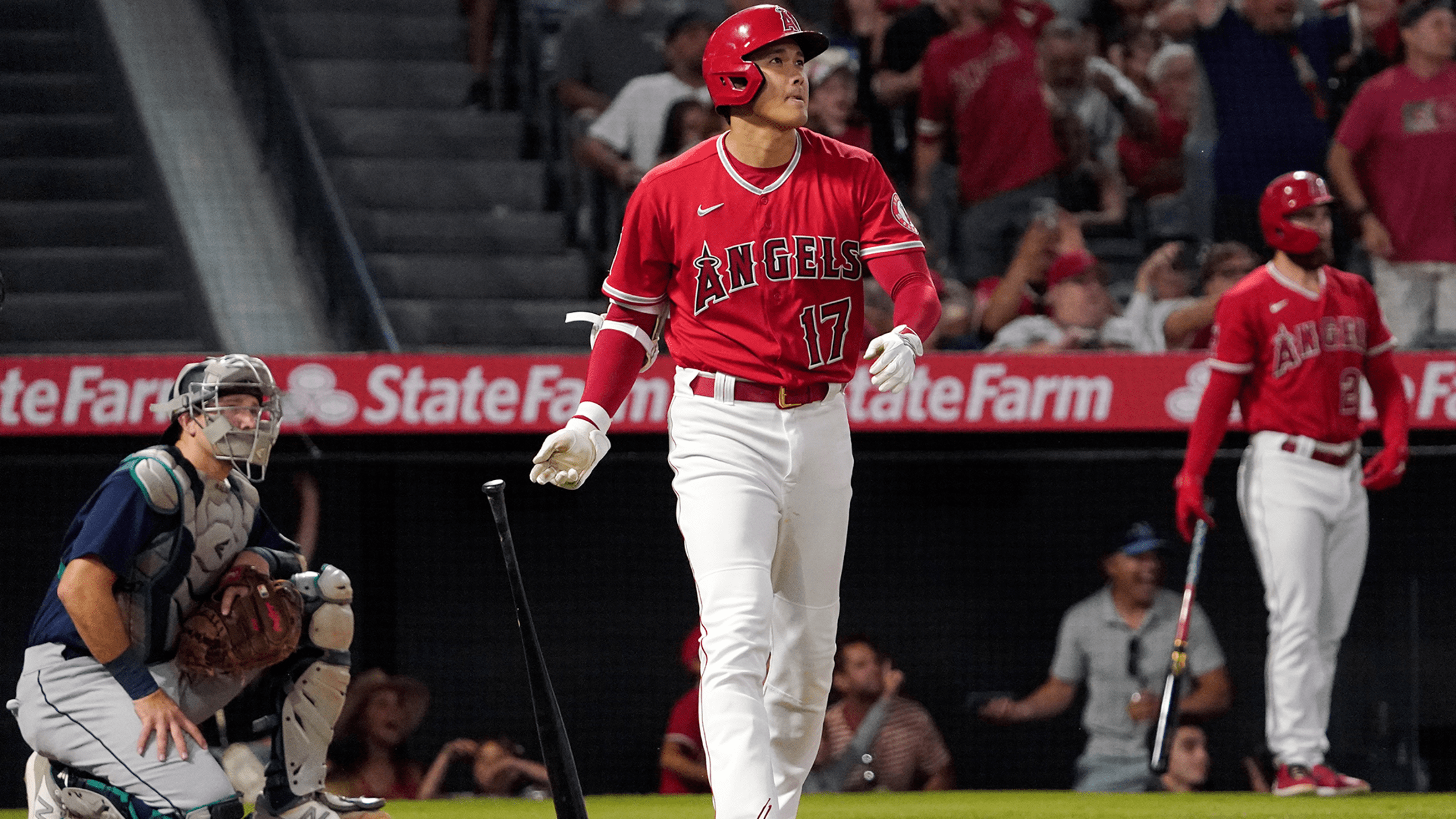 ANAHEIM -- Breaking records is something Shohei Ohtani does with some regularity. Sometimes, those records happen to be his own. That was the case in the Angels' 5-3 loss to the Mariners on Saturday at Angel Stadium. Facing the Mariners' Logan Gilbert in the bottom of the third, Ohtani crushed
MLB, Bisons support Buffalo youth program post-tragedy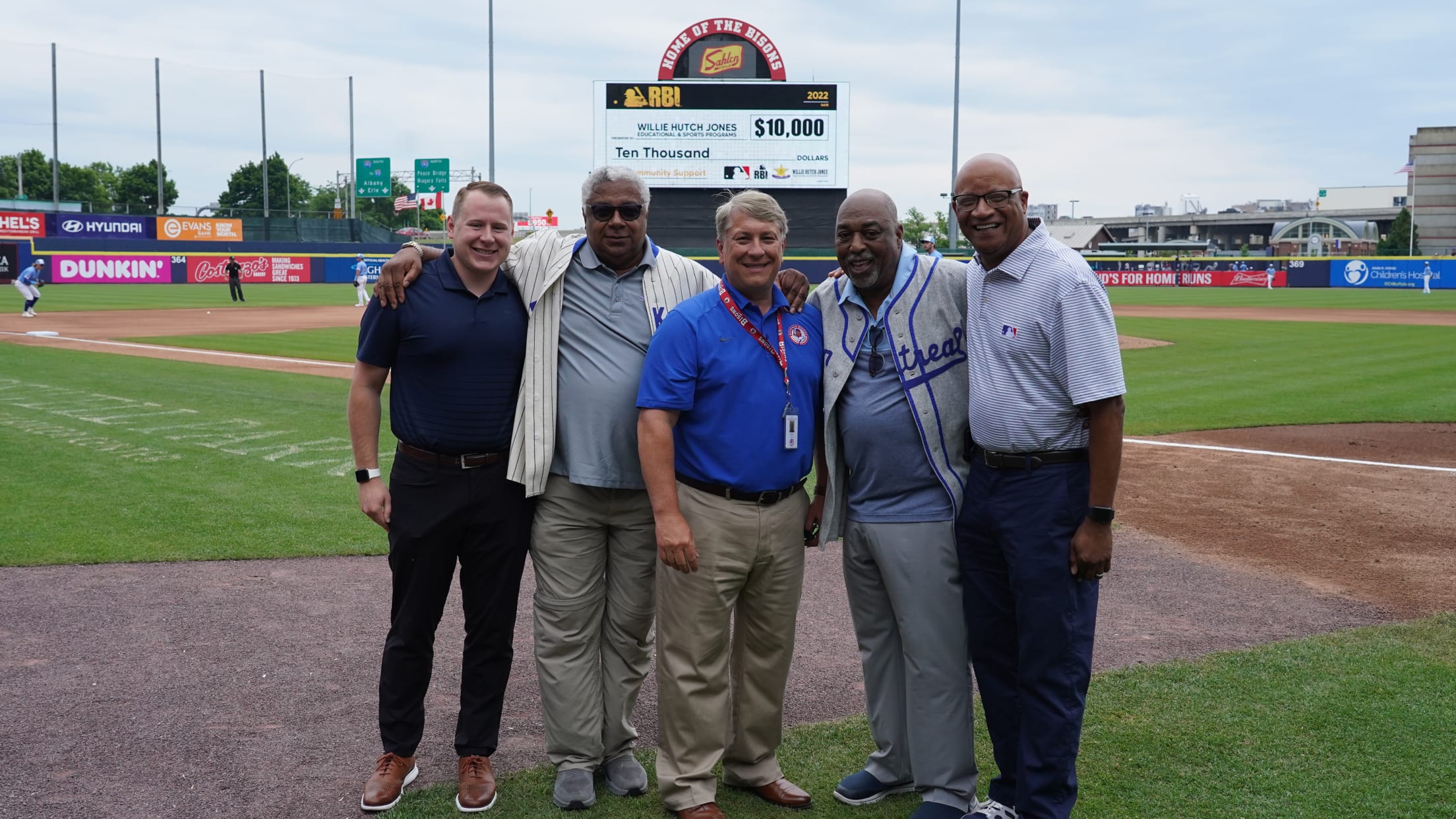 BUFFALO, N.Y. -- Six weeks after a mass shooting that claimed 10 lives at a local supermarket, the Buffalo Bisons and Major League Baseball recognized a youth athletic program located in the neighborhood that is still reeling from the tragedy. In Sunday's finale of their six-game homestand against the St.
Scherzer scheduled for another rehab start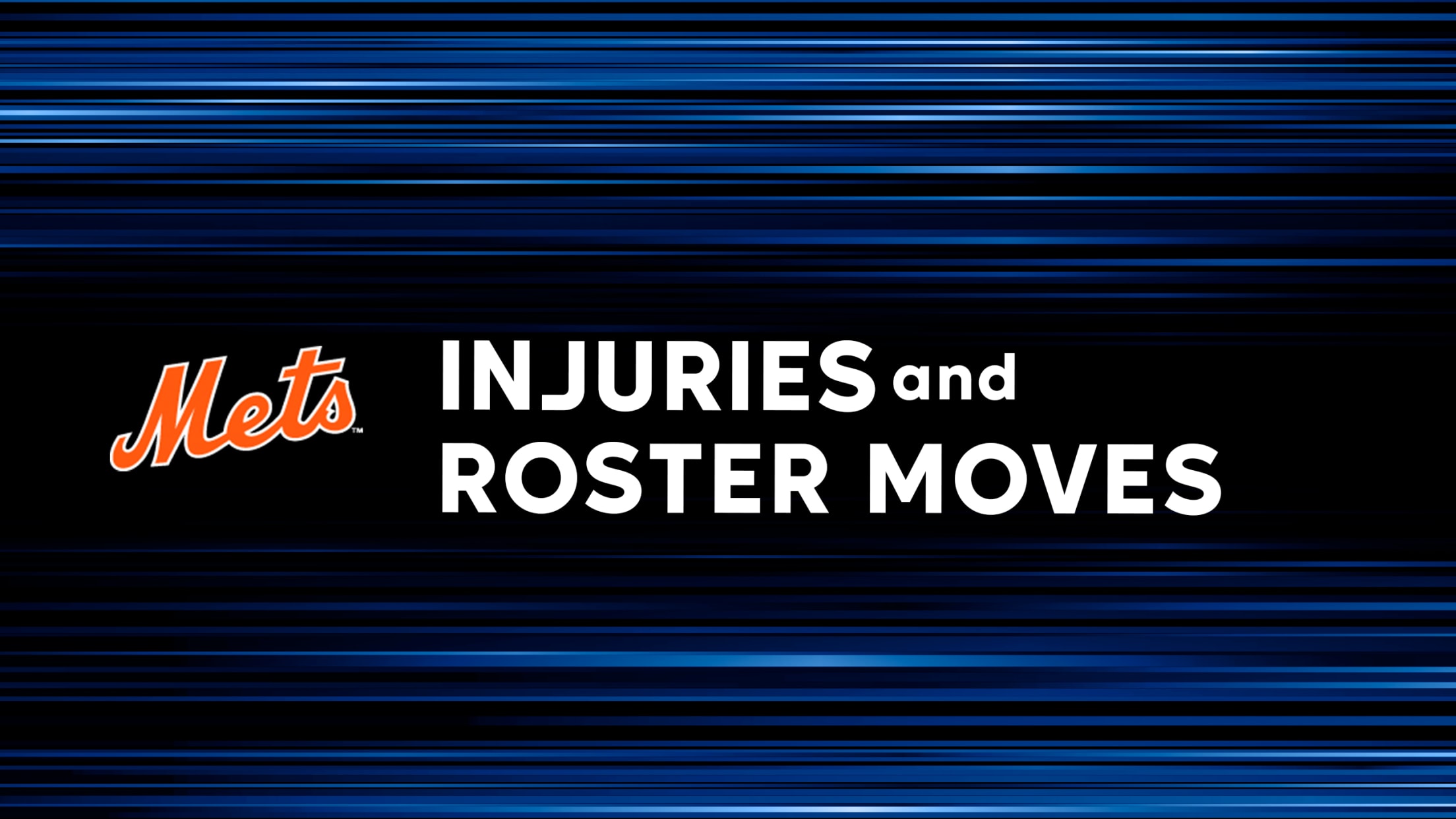 Keep track of the Mets' recent transactions and injury updates throughout the season.
Javier (13 K's) leads Houston's 'shocking' combined no-hitter vs. Yanks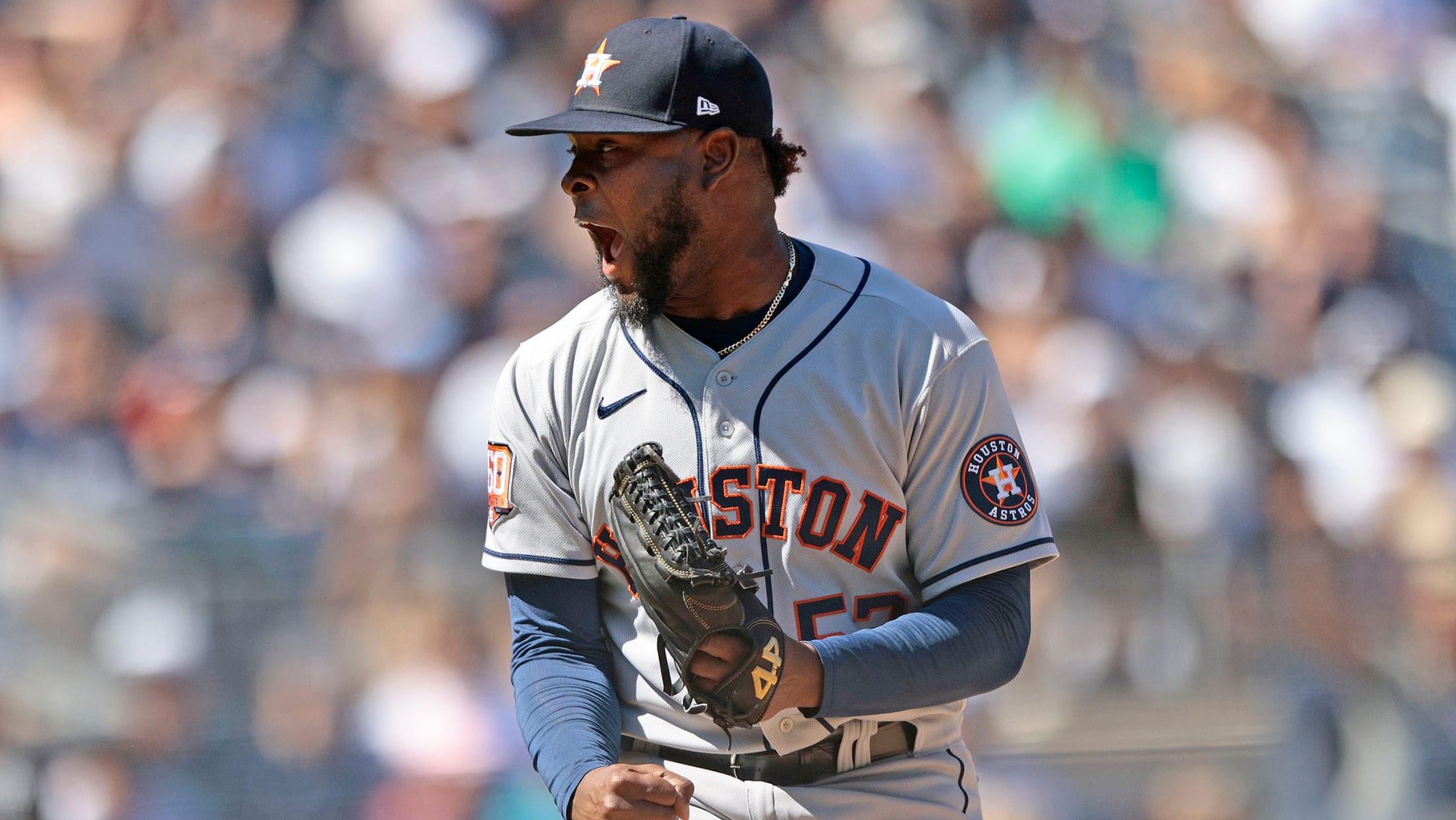 NEW YORK -- A sellout crowd swarmed Yankee Stadium on a sunny Saturday afternoon hoping perhaps to see a no-hitter, which is always a chance with ace Gerrit Cole on the mound. They instead witnessed the coming-out party of Astros pitcher Cristian Javier, who outshone Cole and the Yankees and
Appel gets long-awaited taste of Majors: 'This is gravy'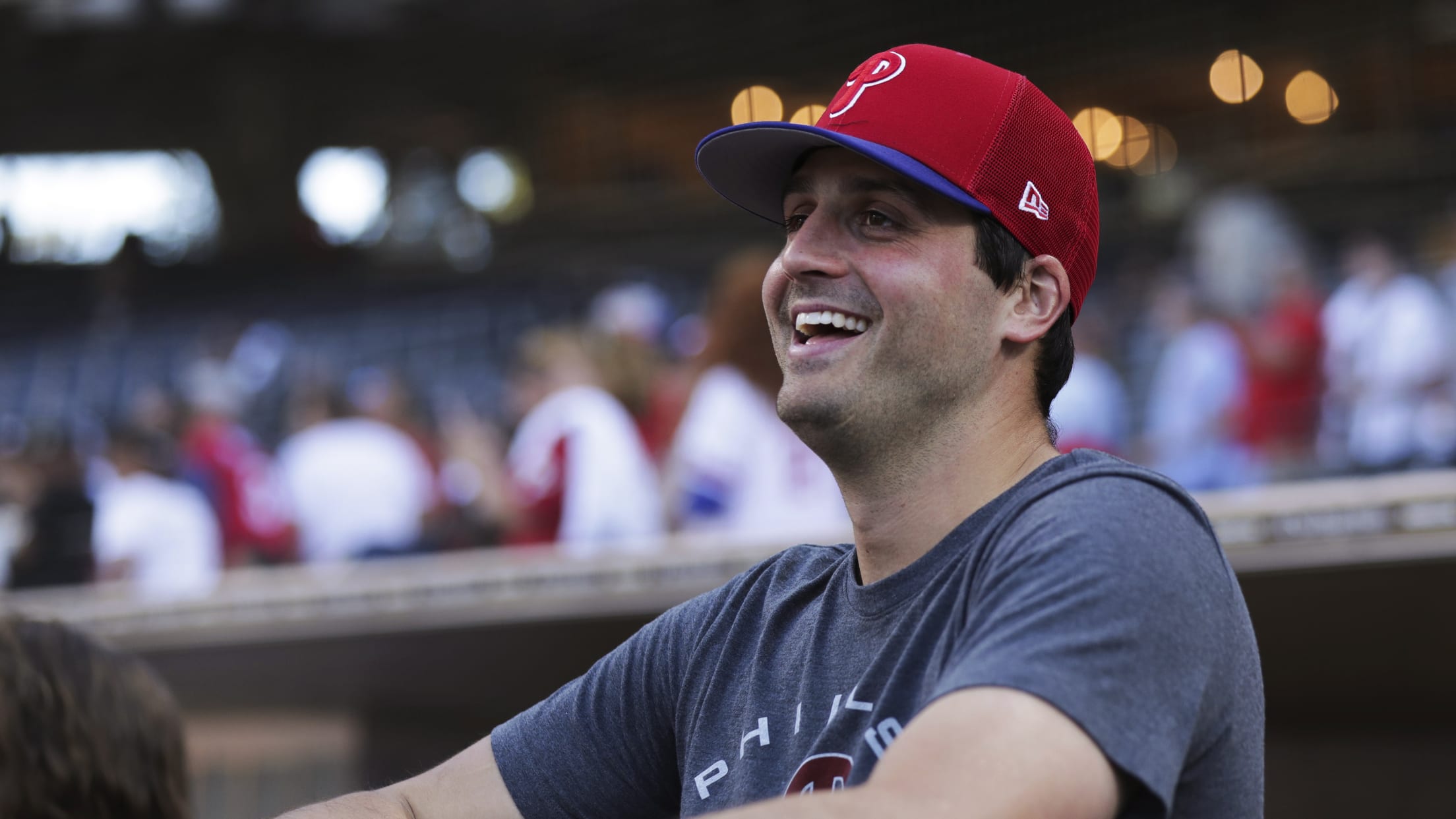 SAN DIEGO -- Mark Appel waited nine years and one canceled flight to make the big leagues. He learned late Friday night in Allentown, Pa., that the Phillies promoted him, when Triple-A Lehigh Valley manager Anthony Contreras called an impromptu team meeting following a loss to Norfolk. It was an
Braves feed off playoff-type energy to edge Dodgers
Fried's stellar start, Ozuna's go-ahead blast and Jansen's 20th save dispatch Dodgers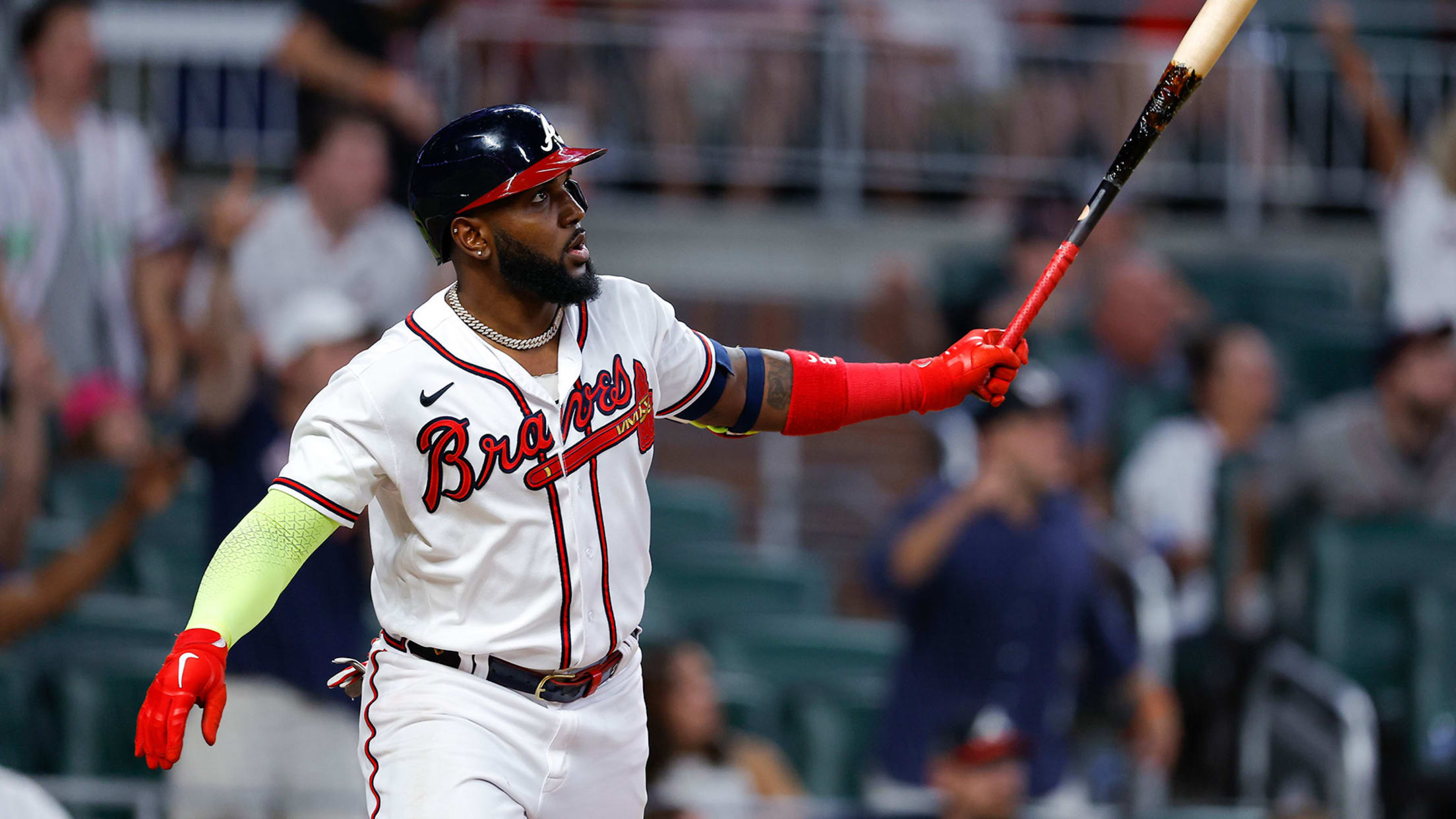 ATLANTA -- The weather certainly didn't feel like October. But as the Braves claimed a 5-3 win over the Dodgers on Saturday night at Truist Park, the atmosphere resembled what these teams experienced when they competed against each other in the past two National League Championship Series. "These are fun
'A beautiful day': Watch White Sox fulfill young fan's dream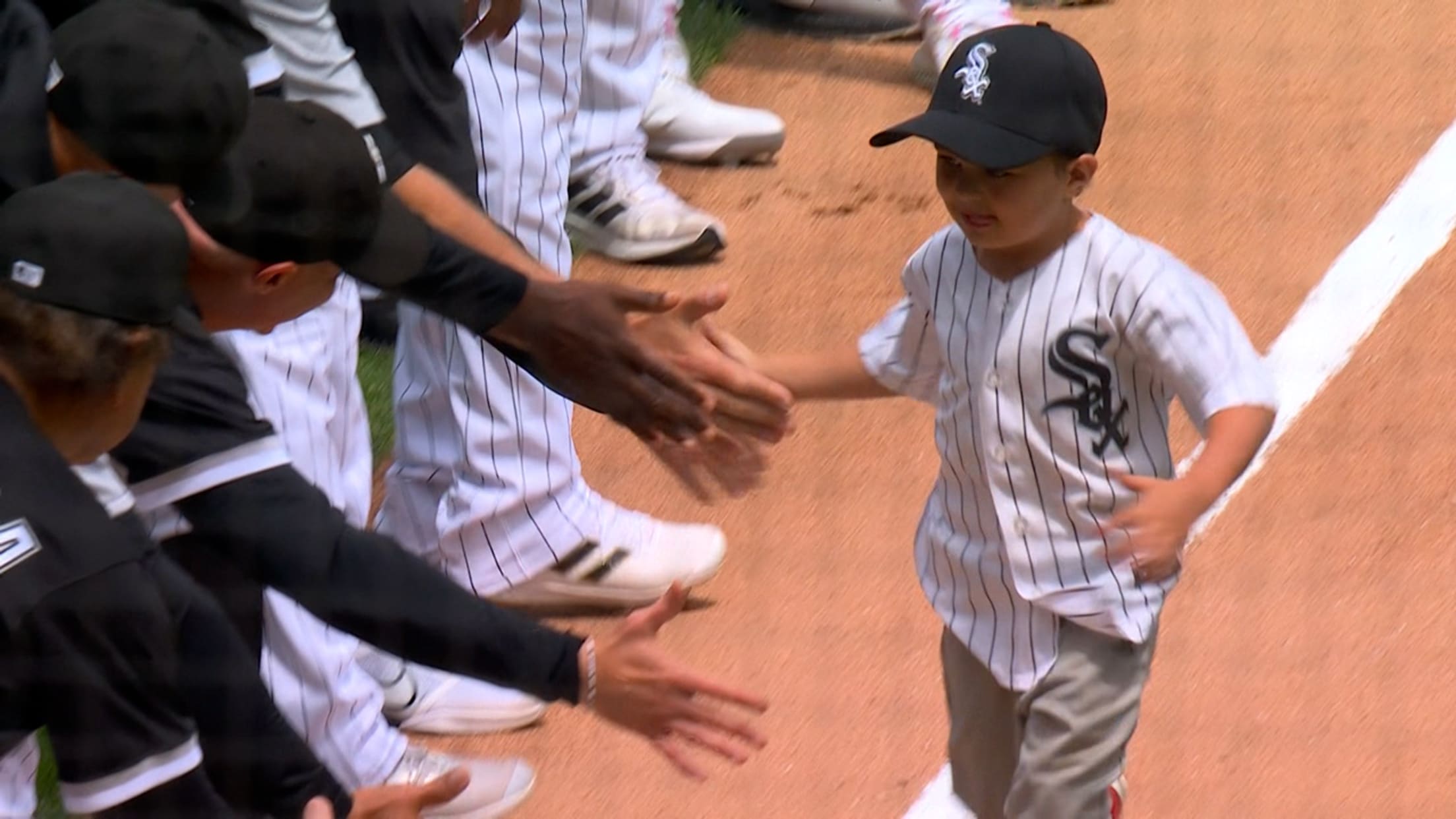 CHICAGO -- Beau Dowling had just finished running the bases in a special "Home Run for Life" moment prior to Saturday's contest between the White Sox and Orioles when the 7-year-old received a surprise visitor just behind home plate at Guaranteed Rate Field. Baltimore's Trey Mancini, who has dealt with
Nearing return, Bryant to join Rockies in Denver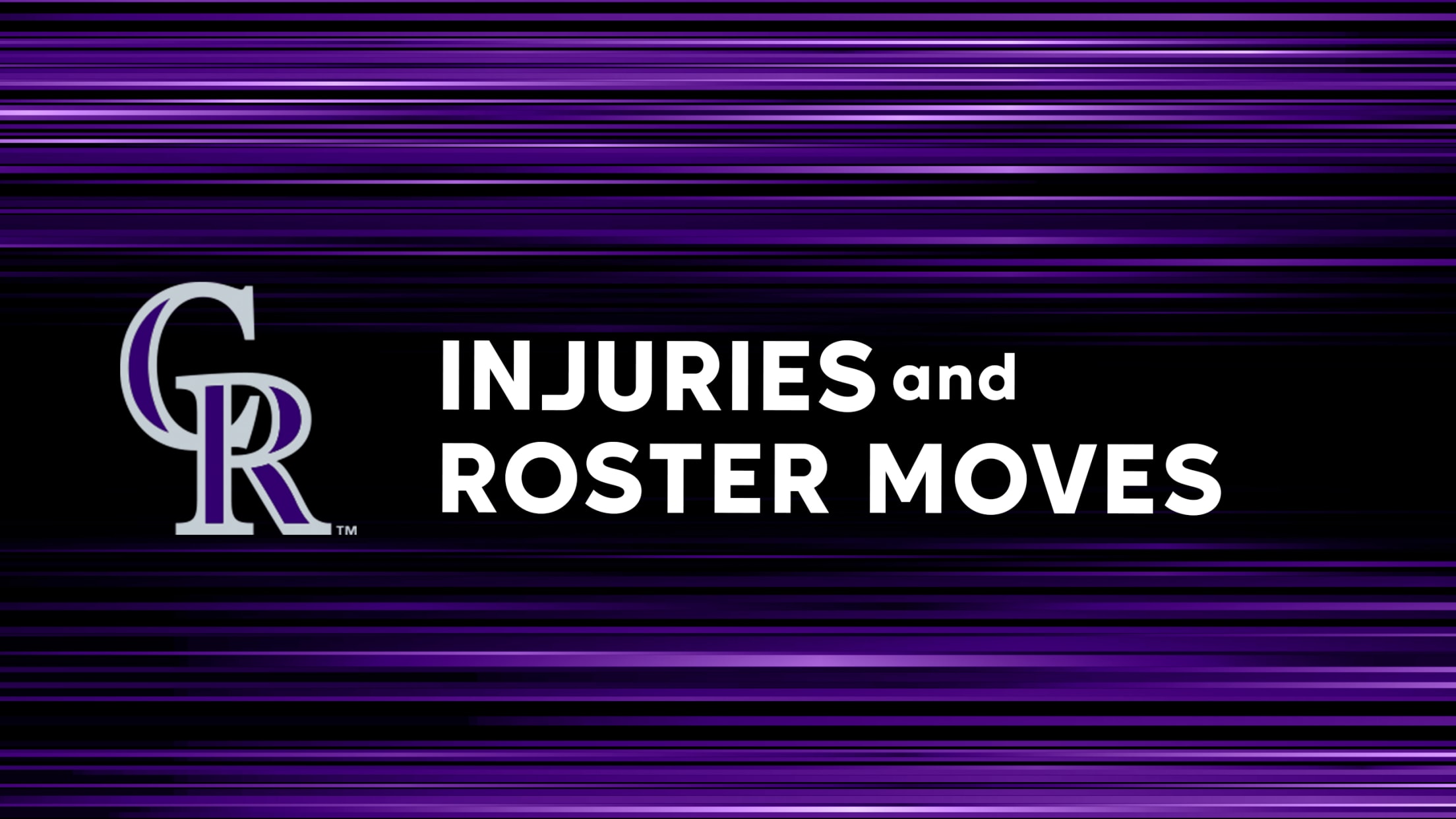 Keep track of the Rockies' recent transactions and injury updates throughout the season.
A walk-off so nice, the Rays do it twice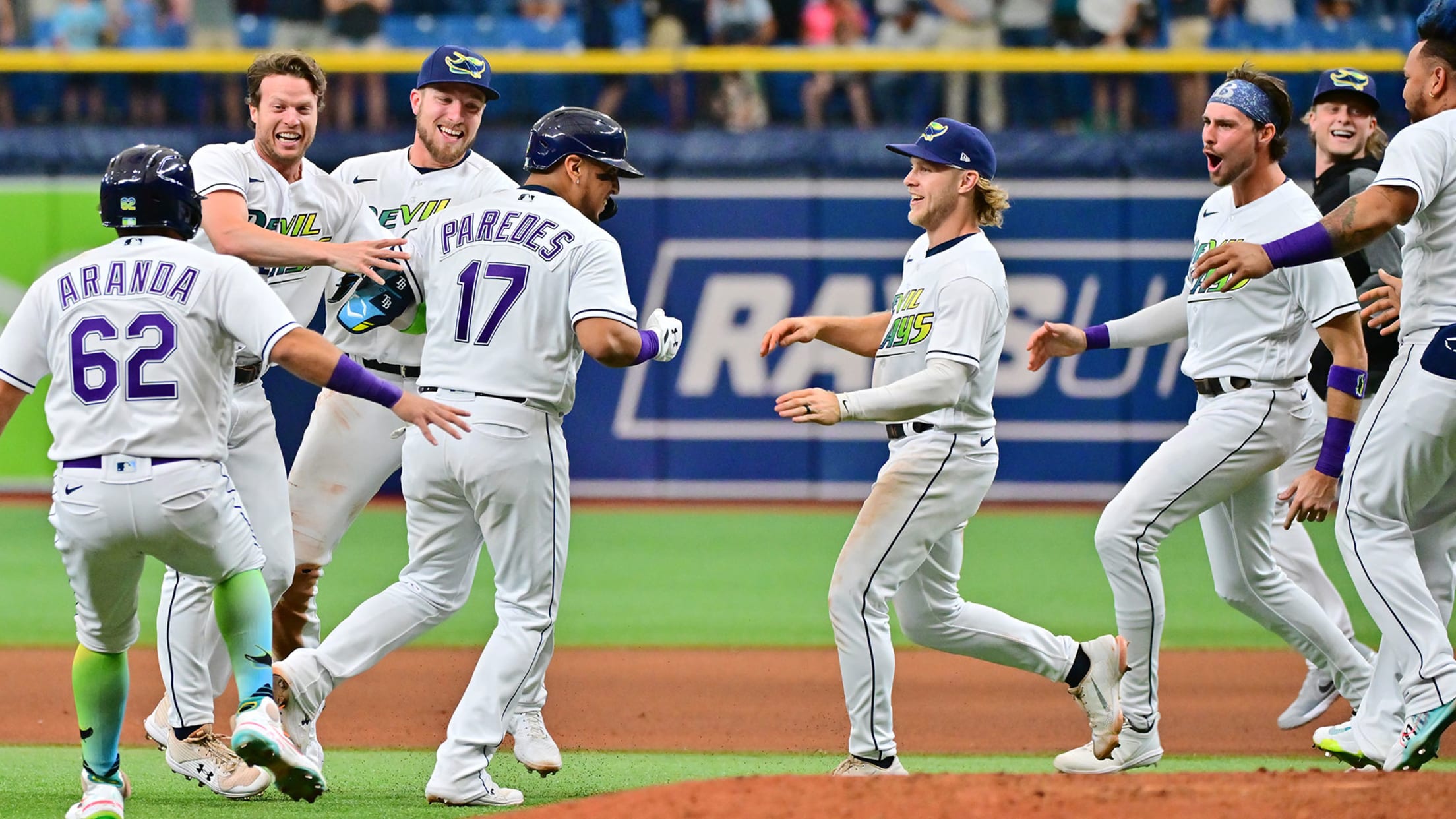 ST. PETERSBURG -- His name is Isaac Paredes. That's eez-AHK puh-RAY-dehs. Also pronounced: Clutch. With the Rays down to their last strike Saturday afternoon, Paredes delivered a two-run single to defeat the Pirates, 6-5, at Tropicana Field and produce the team's second consecutive walk-off victory. Paredes was down 0-2 --
Alonso's adjustments fuel 14th multi-HR game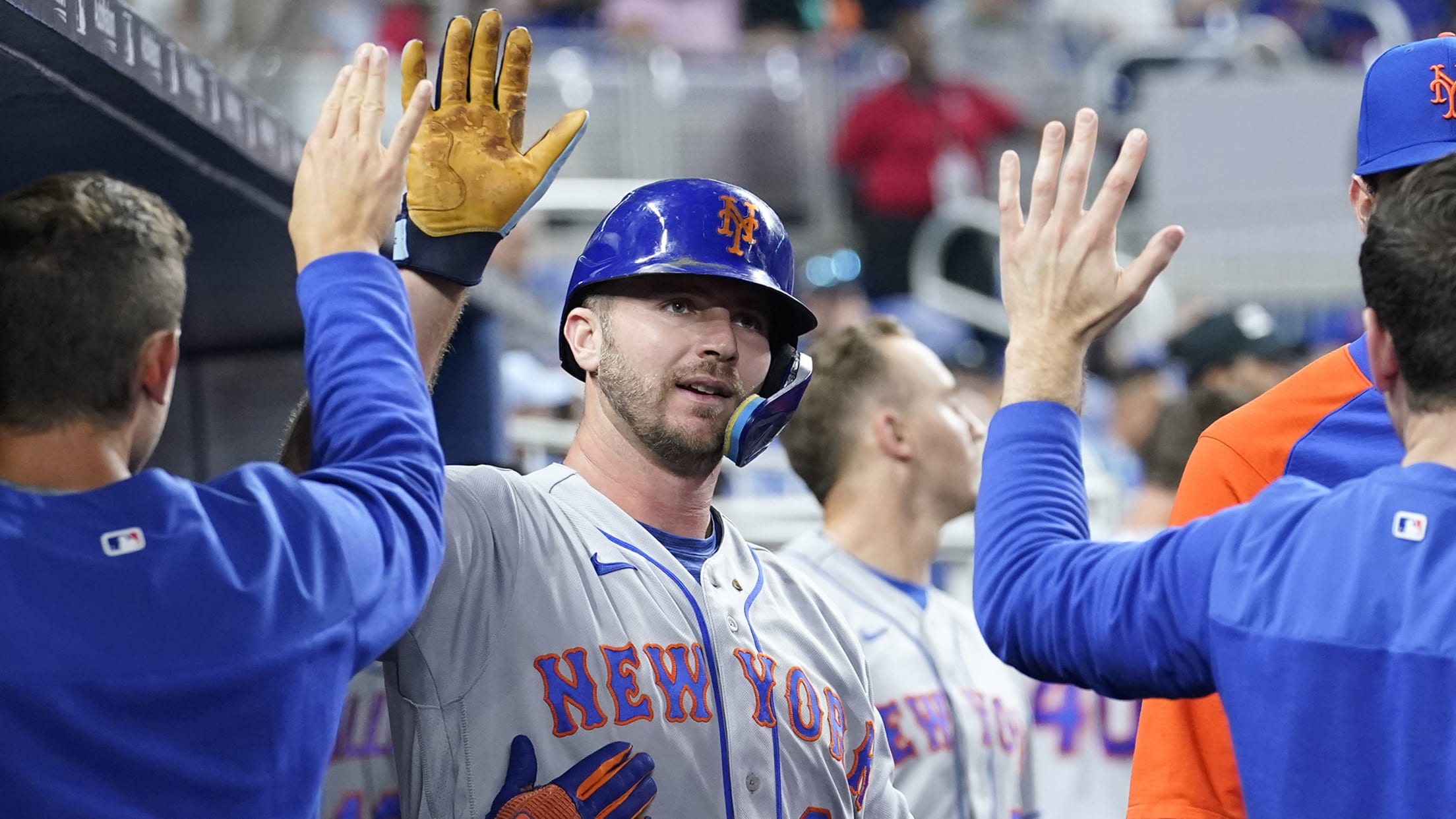 MIAMI -- A booming "M-V-P" chant broke out in the top of the eighth inning at loanDepot park on Saturday. But it wasn't aimed at any of the Marlins' players. It was for Pete Alonso, who had just notched his second home run of the game. Alonso crossed home plate
Can Soto shake off another slow (for him) start?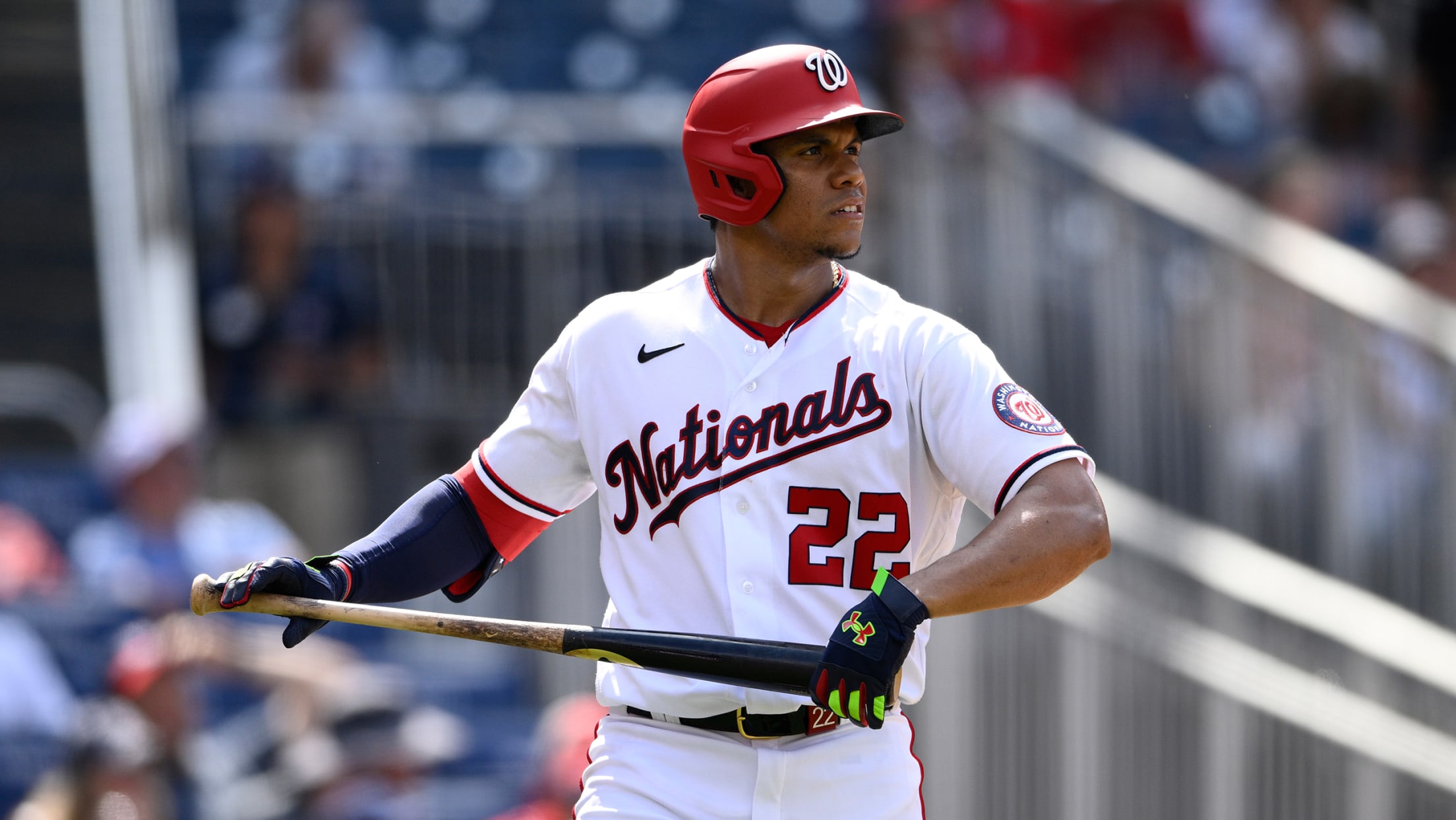 Juan Soto's start to the 2022 season hasn't been exactly reflective of the "best hitter in baseball" moniker he's earned over the last few years. His .215 batting average and .434 slugging percentage are not in the echelon we've come to expect of him. Of course, for a player like