No. 62! Judge breaks Maris' all-time AL HR record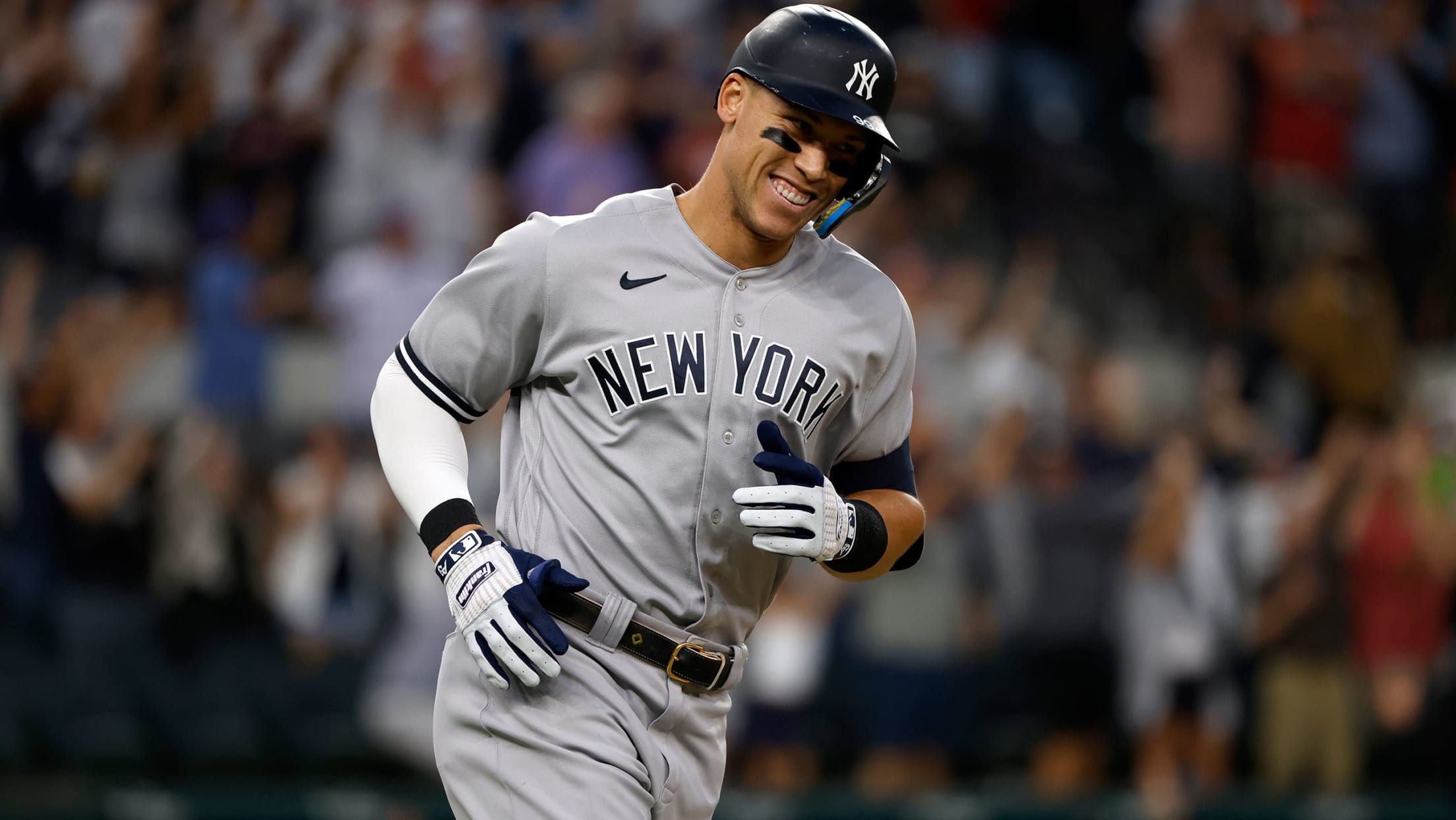 ARLINGTON -- Sixty-one years after Roger Maris captivated the baseball world with his pursuit of a beloved Babe Ruth record, Aaron Judge now stands alone as the American League's single-season home run king. Judge hit his record-breaking 62nd home run of the season on Tuesday at Globe Life Field, launching
15 facts about Judge's historic season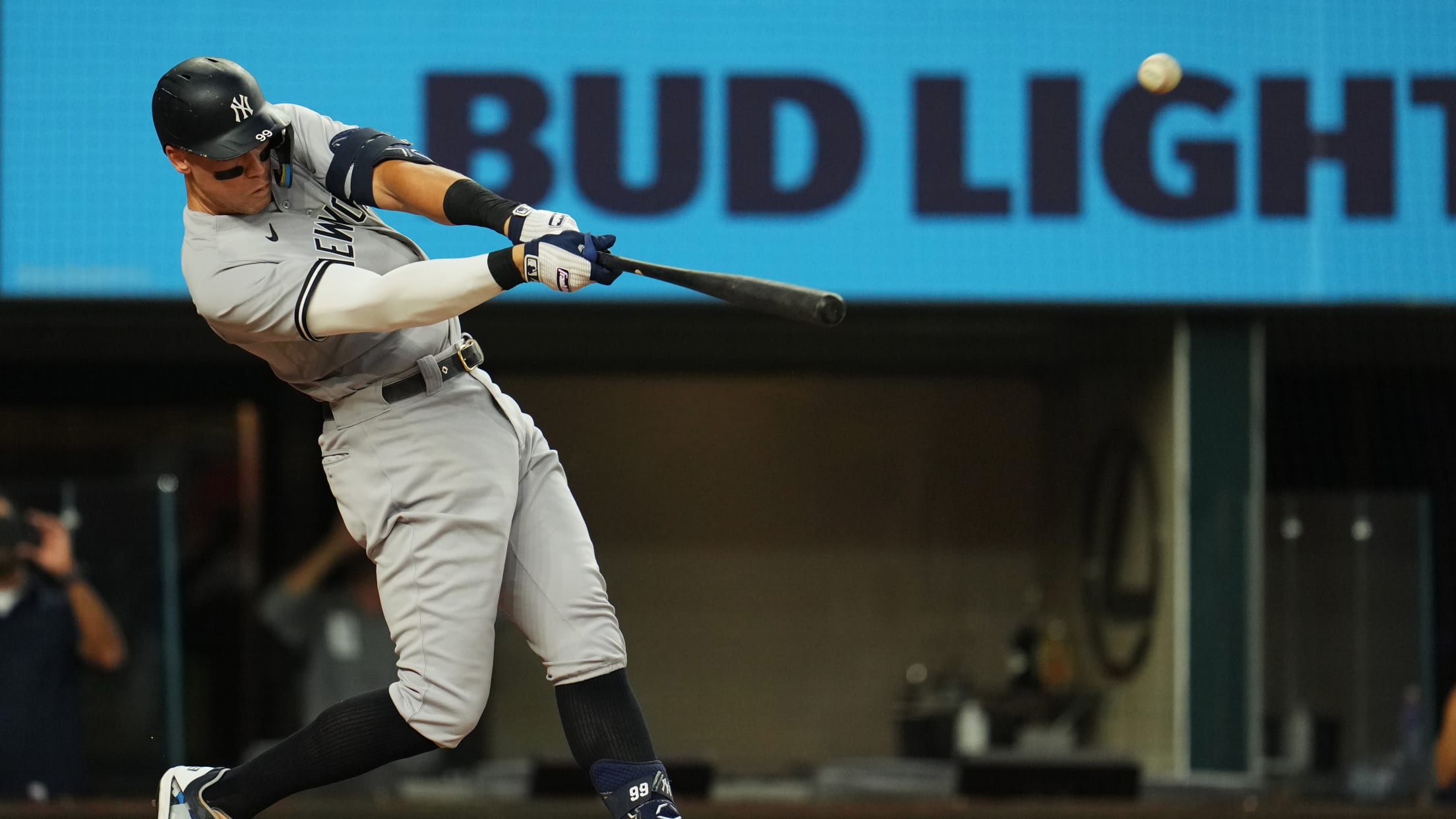 It's now Aaron Judge, then Roger Maris, then Babe Ruth. Judge hit home run No. 62 in Game 161, a historic milestone for both the Yankees and Major League Baseball. • No. 62! Judge breaks Maris' all-time AL HR record This season, Judge has surpassed every Yankees legend -- Maris'
Meet the fan who caught Judge's 62nd home run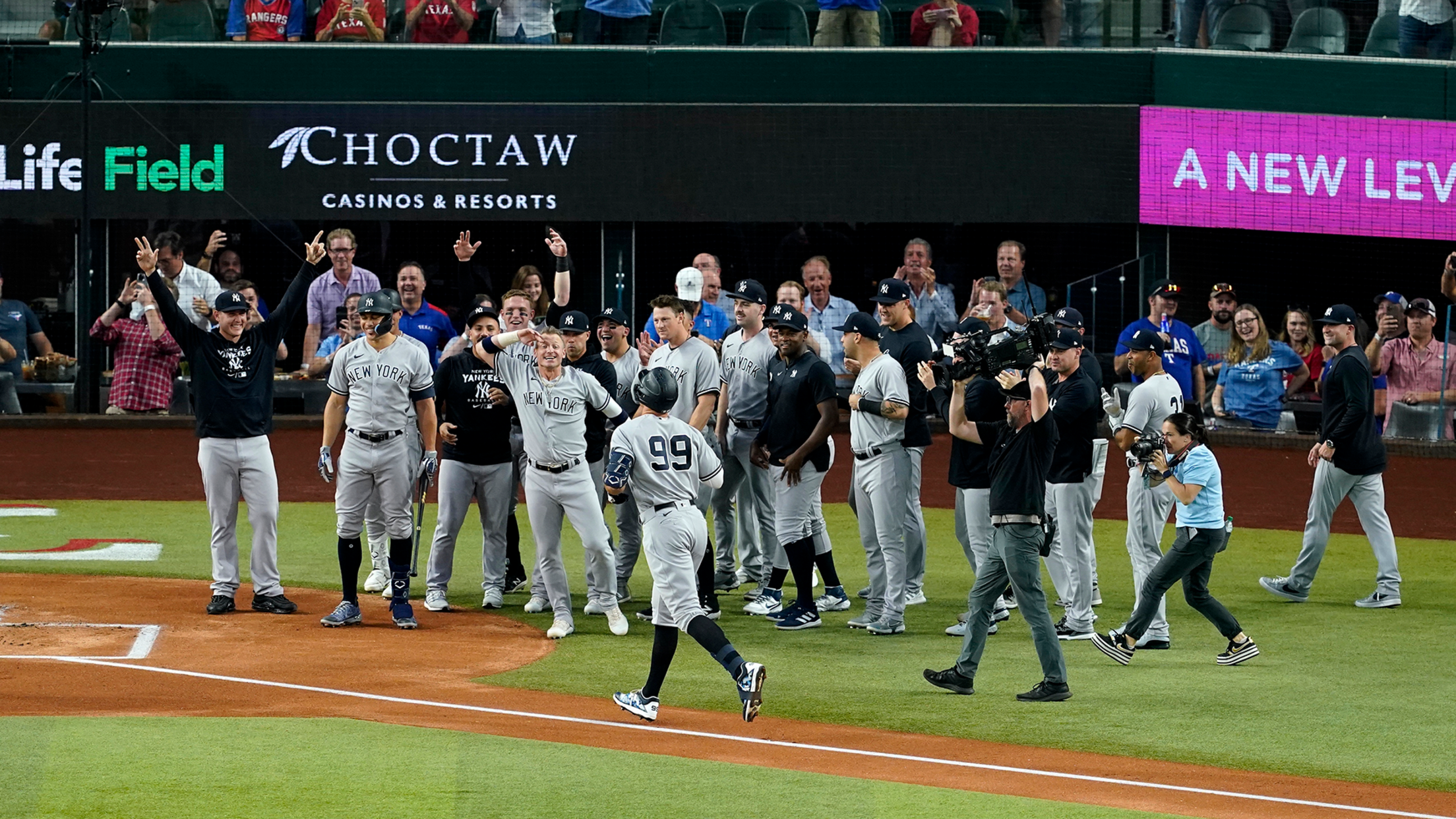 ARLINGTON -- Dallas resident Cory Youmans had a front-row seat to history -- literally. Sitting in left field -- Section 31, Row 1, Seat 3 -- at Globe Life Field on Tuesday night, Youmans was the lucky Rangers fan who caught Yankees slugger Aaron Judge's 62nd home run ball that
How Judge's 62nd homer looked from Yanks' dugout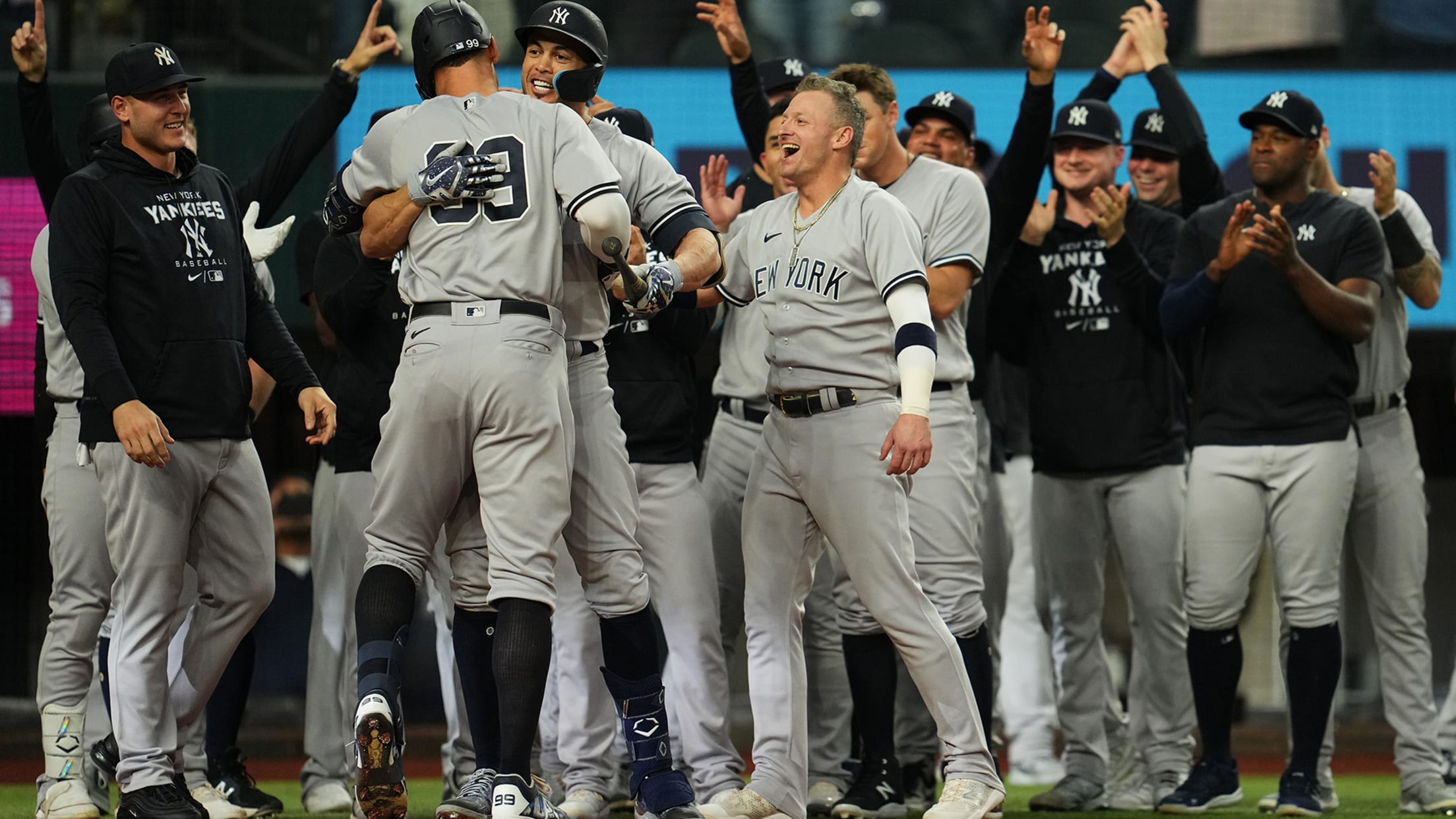 Nobody's had a better view for Aaron Judge's march toward home run history this year than his Yankees teammates watching from the dugout night after night as he's pummeled baseballs over outfield walls across the country. Now you can have the same view they had for Judge's AL-record-setting 62nd home
Braves clinch NL East with 'W' in Miami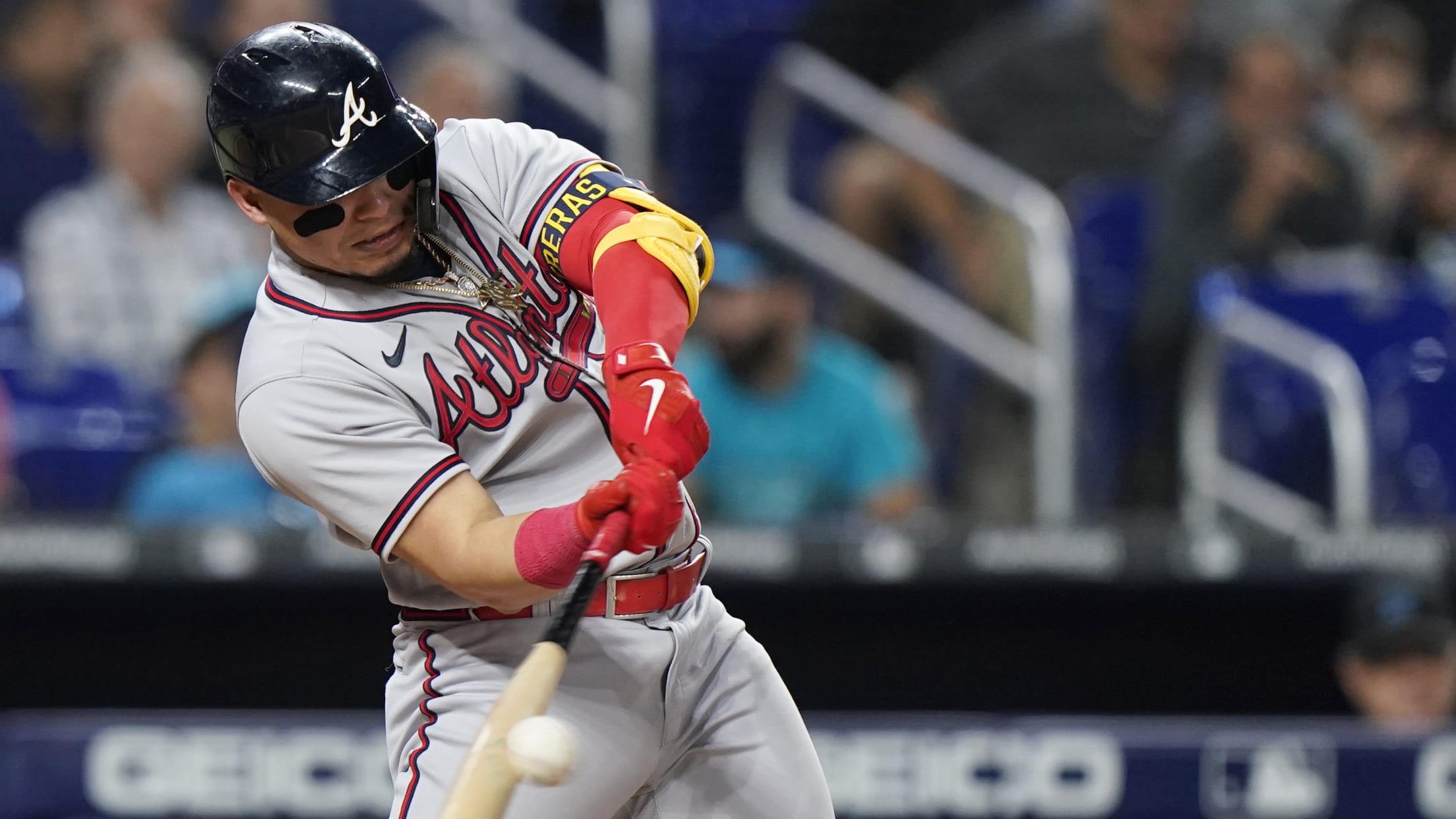 MIAMI -- Two days after delivering the critical blow in the National League East race, the Braves popped champagne and celebrated what will be considered one of the most memorable and appreciated division titles in club history. • NLDS Game 1: Tuesday, Oct. 11 on FOX/FS1 Counted out in June
Watch Judge's mom react to her son's historic homer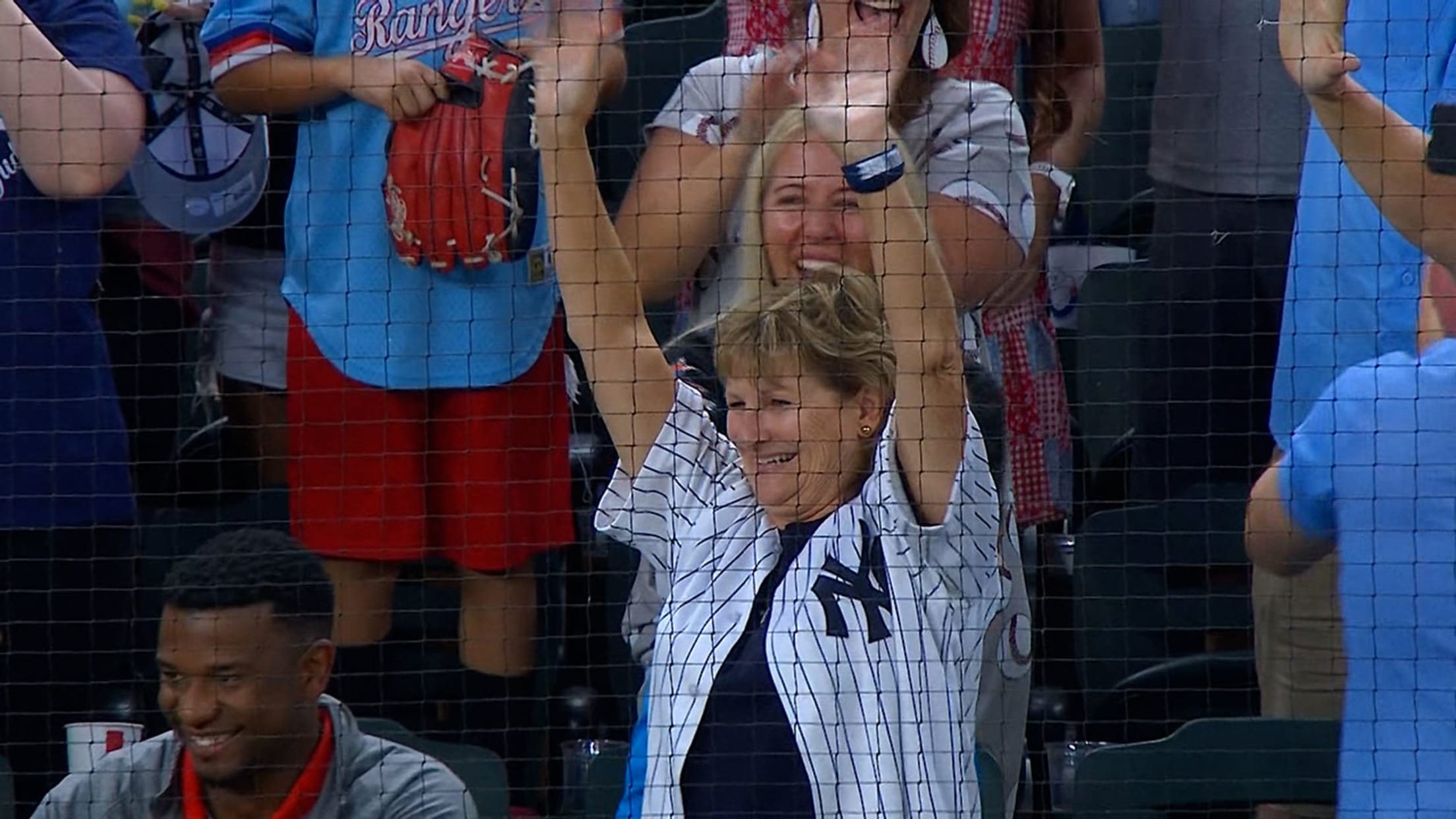 The precipice of history is a high-pressure place to be -- let alone for two weeks. When Aaron Judge connected on his American League-record 62nd home run on Tuesday, he was undoubtedly relieved of at least some of that pressure. But if anyone was more relieved than Judge himself, it
Here's how the Yanks landed Judge in '13 Draft
Slugger, scouts, coaches recount rise from awkward teen to powerful prospect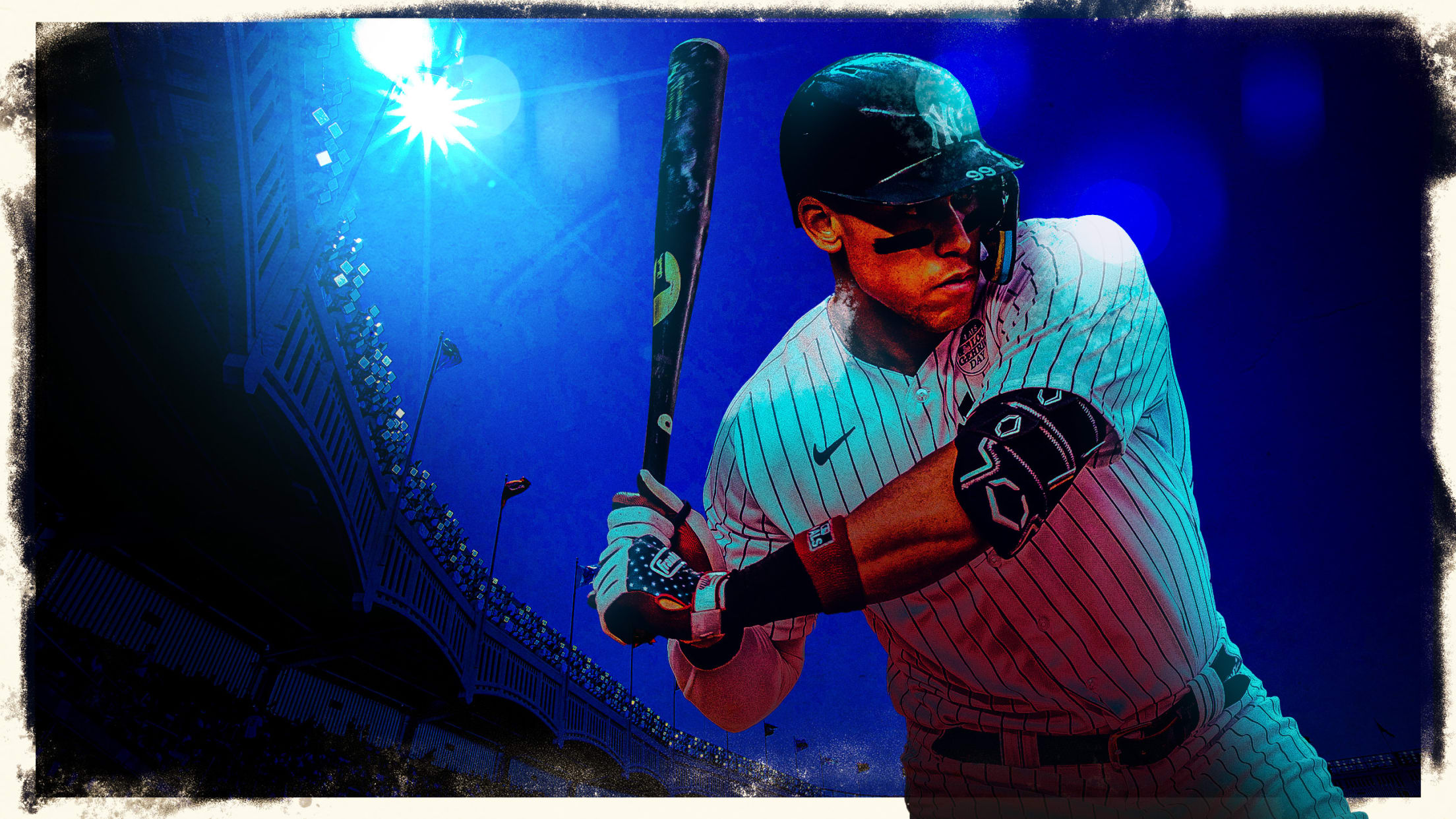 Aaron Judge, the new AL home run king with 62, has become one of the biggest names in Major League Baseball, though his road to stardom was a long and winding one. From his time as a marginal prospect in high school to his selection by the Yankees in the
'K'ing Cole: Ace sets Yankees' strikeout record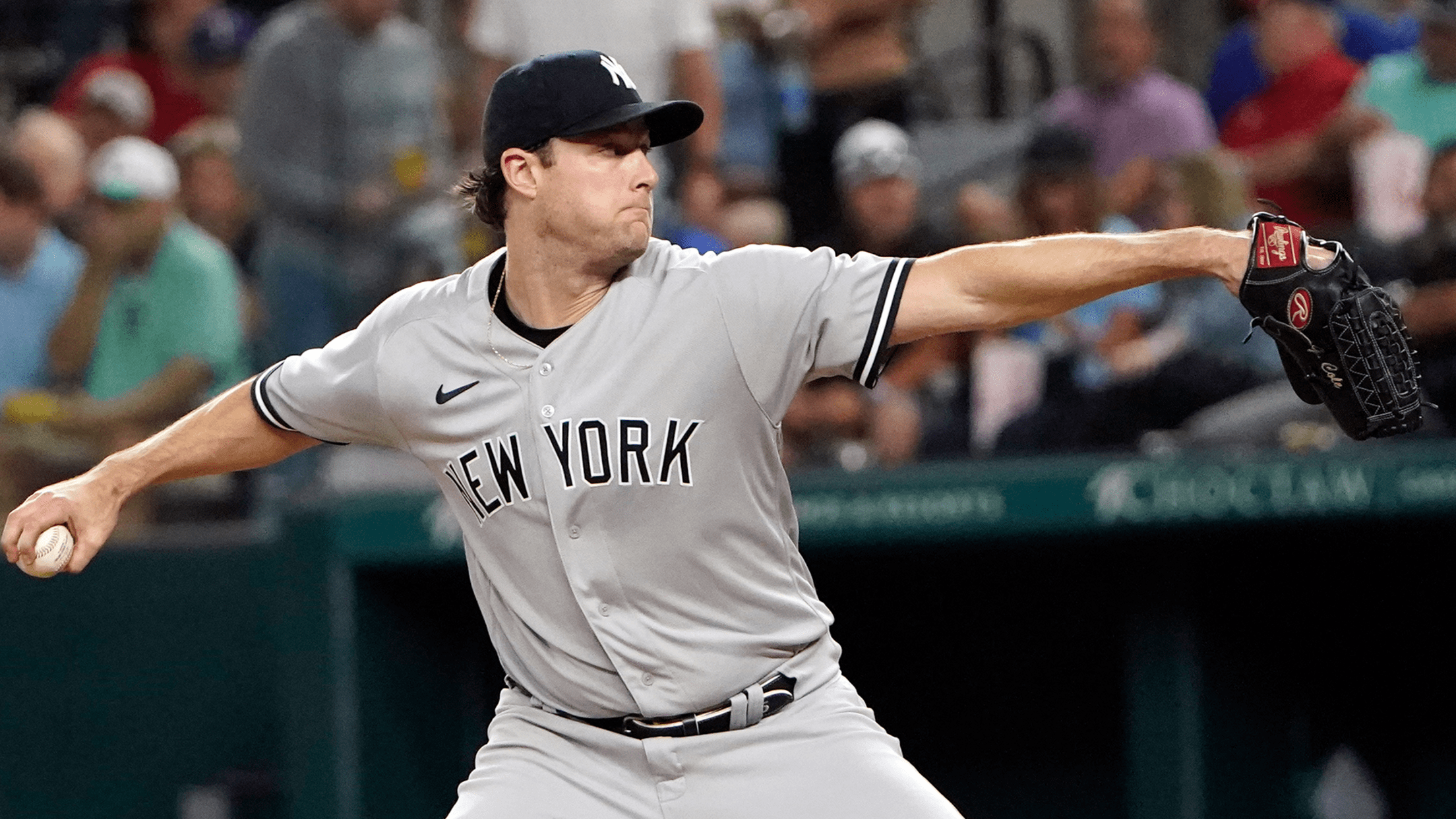 Aaron Judge wasn't the only Yankee cementing himself in the record book on Tuesday. After recording a strikeout with nobody out in the first inning at Globe Life Field on Tuesday night, Gerrit Cole owns the Yankees' single-season strikeout record, passing Ron Guidry's mark of 248 in 1978. Cole got
How Ruben Rivera helped Yankees get Aaron Judge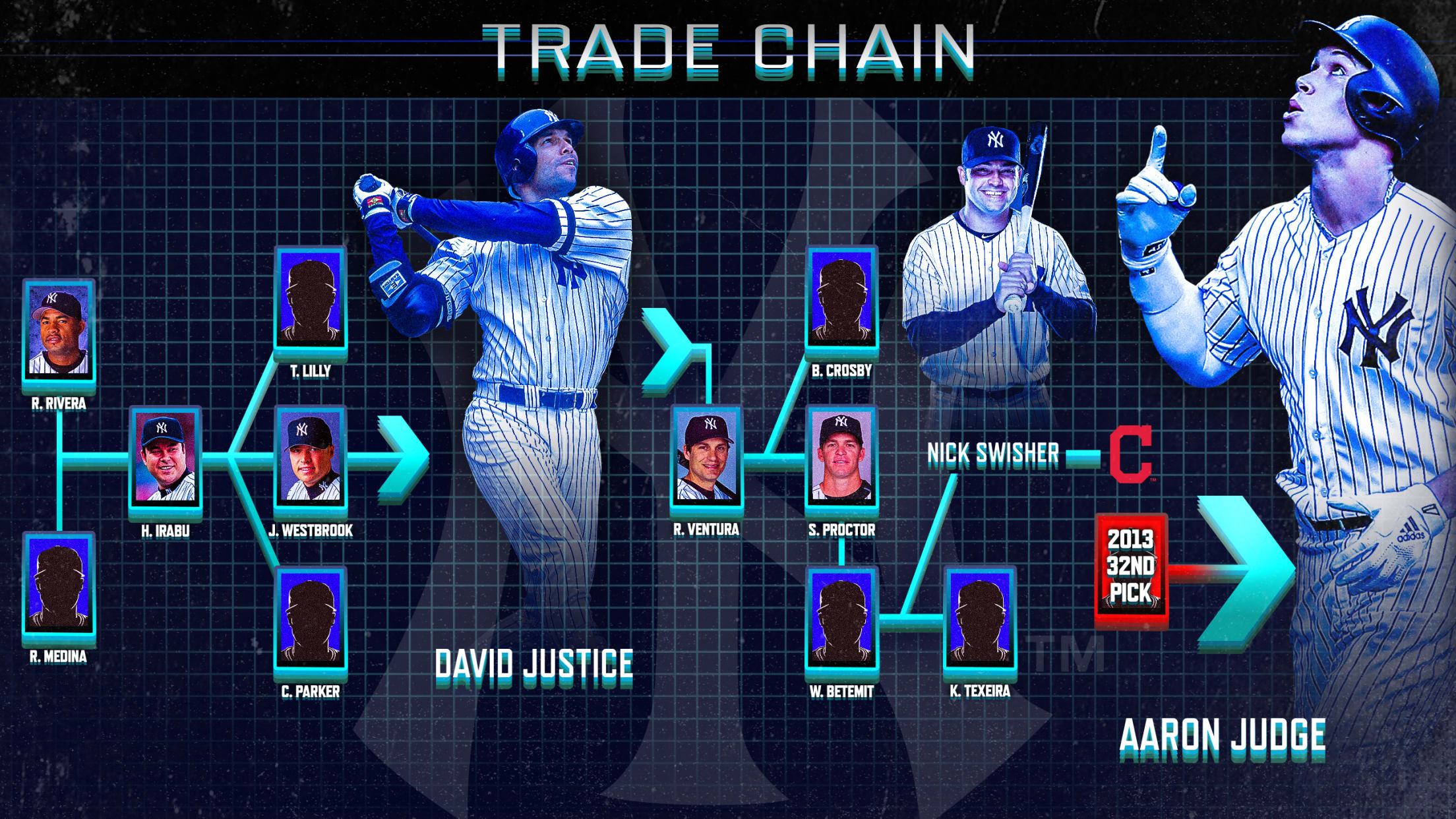 Editor's note: A version of this story originally ran in 2020.
Rays headed to Cleveland as AL's No. 6 seed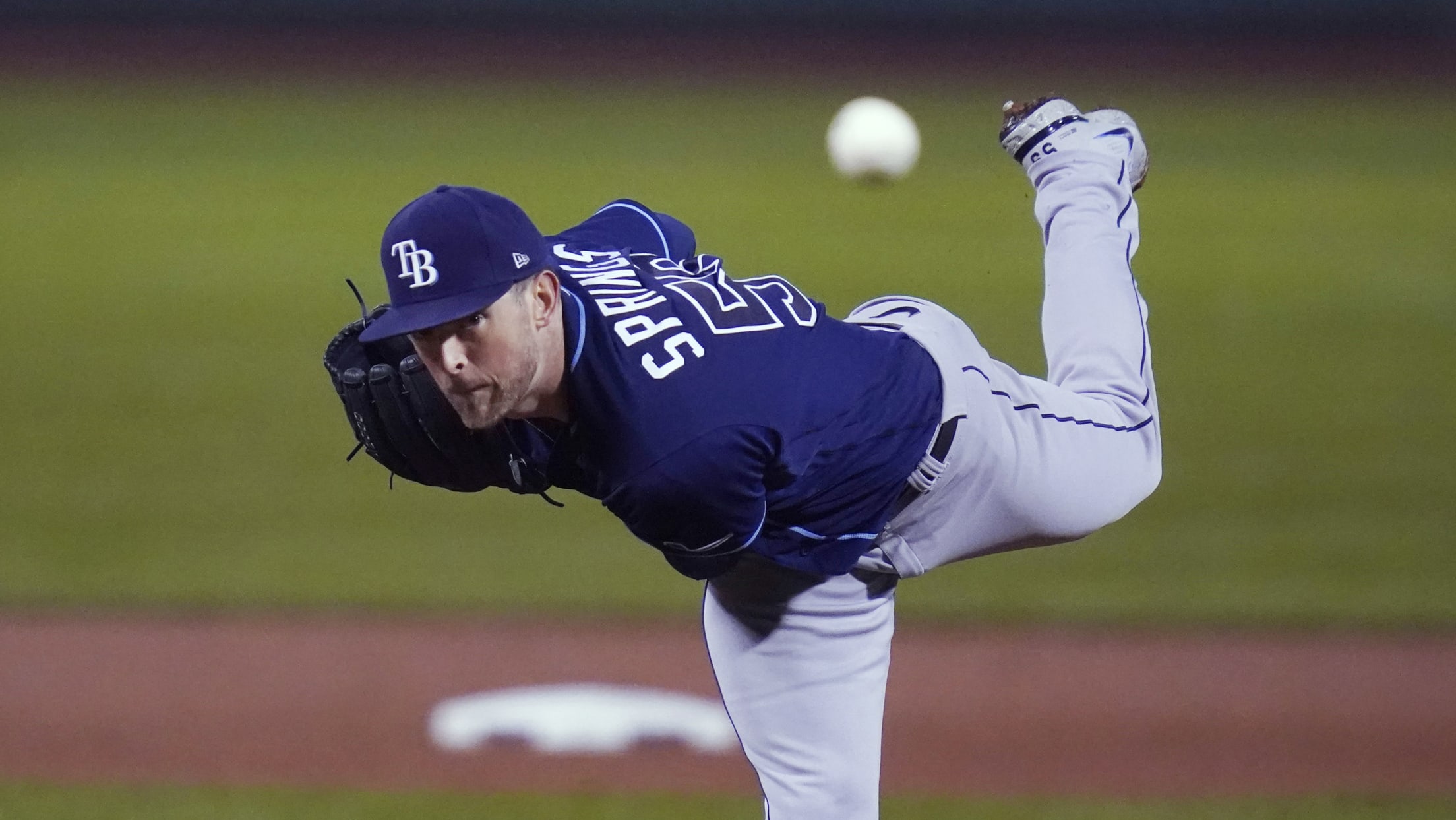 BOSTON -- After a rain-shortened 6-0 loss to the Red Sox on Tuesday night at Fenway Park, the Rays can officially start making plans for a postseason date with the Guardians.
Footnotes to history: Pitchers who gave up milestone HRs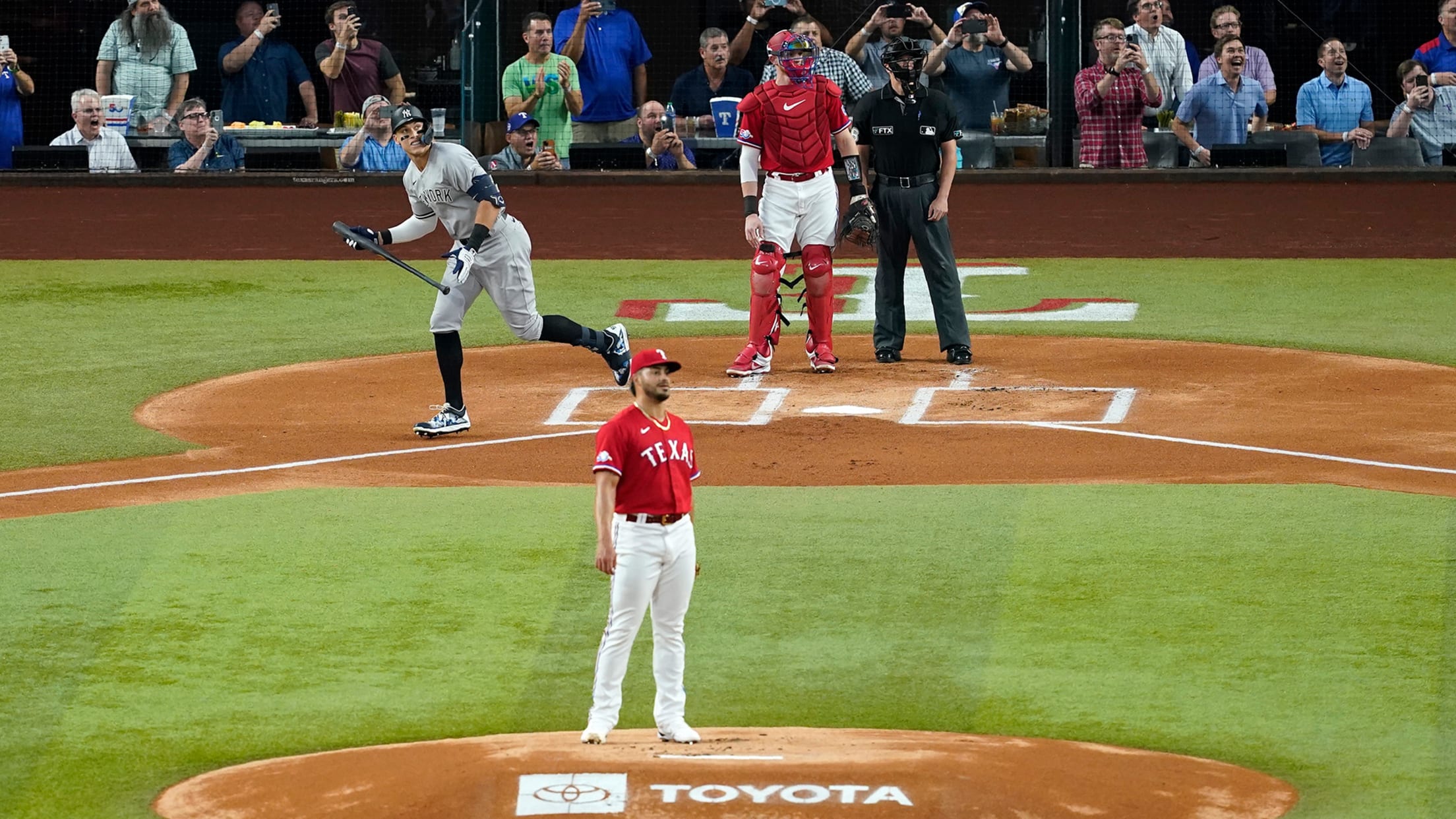 While there is great exultation for a hitter, his team and his fans when he launches a milestone home run, there's also the other side of the coin: the resignation of knowing you'll be an unfortunate footnote in baseball history if you're the pitcher who served up the memorable shot.
McNeil closing in on NL batting title with two hits in Game 1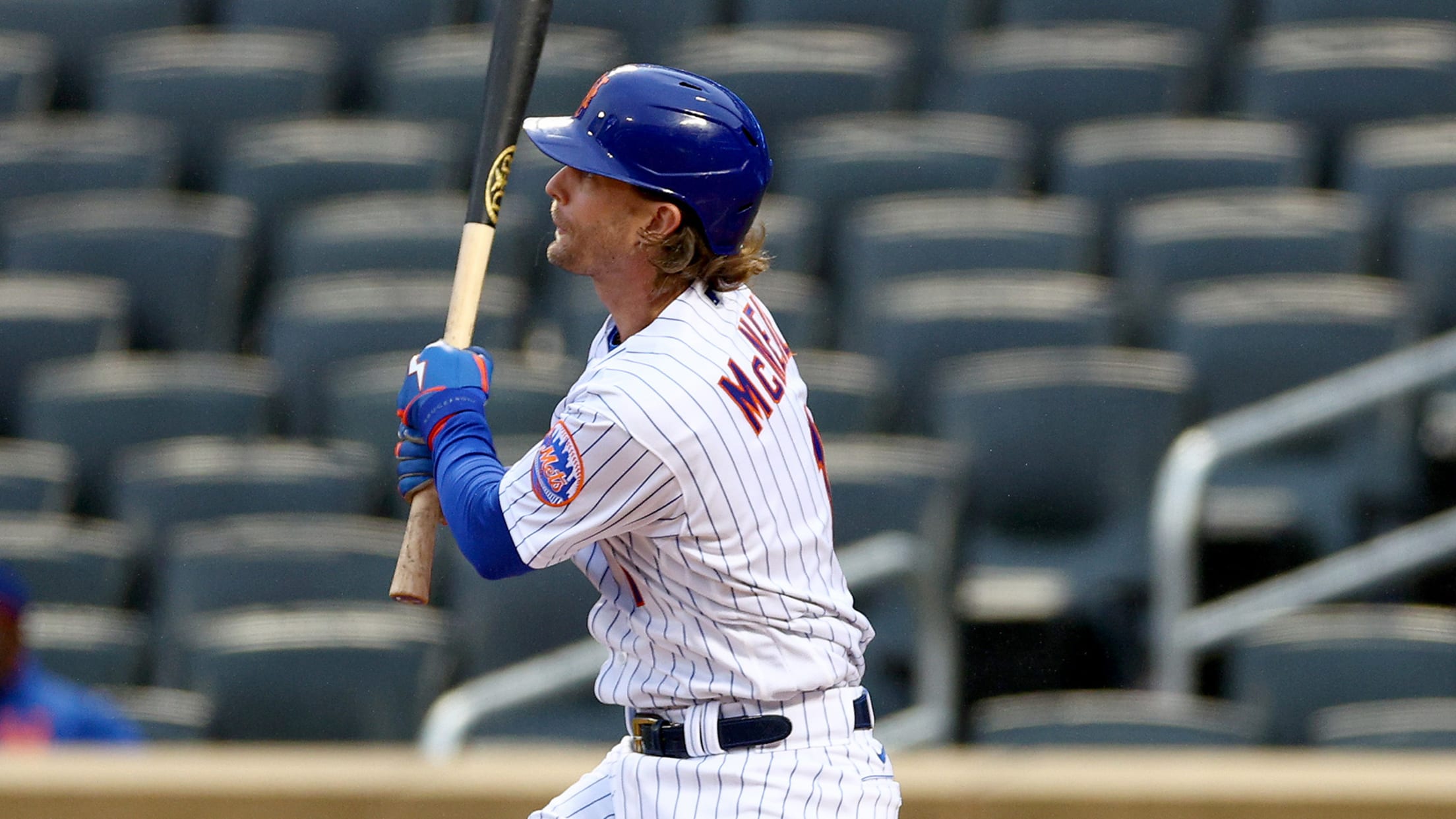 NEW YORK -- Certain awards suit certain players. For years, Jacob deGrom pined for a Cy Young Award plaque; to see him take home two in a row in 2018-19 seemed only natural. When Pete Alonso won the Major League home run crown in 2019, that tracked. For Jeff McNeil,
'We'll see' if Abreu returns to White Sox in 2023
First baseman, former AL MVP intends to play next season as he's set to hit free agency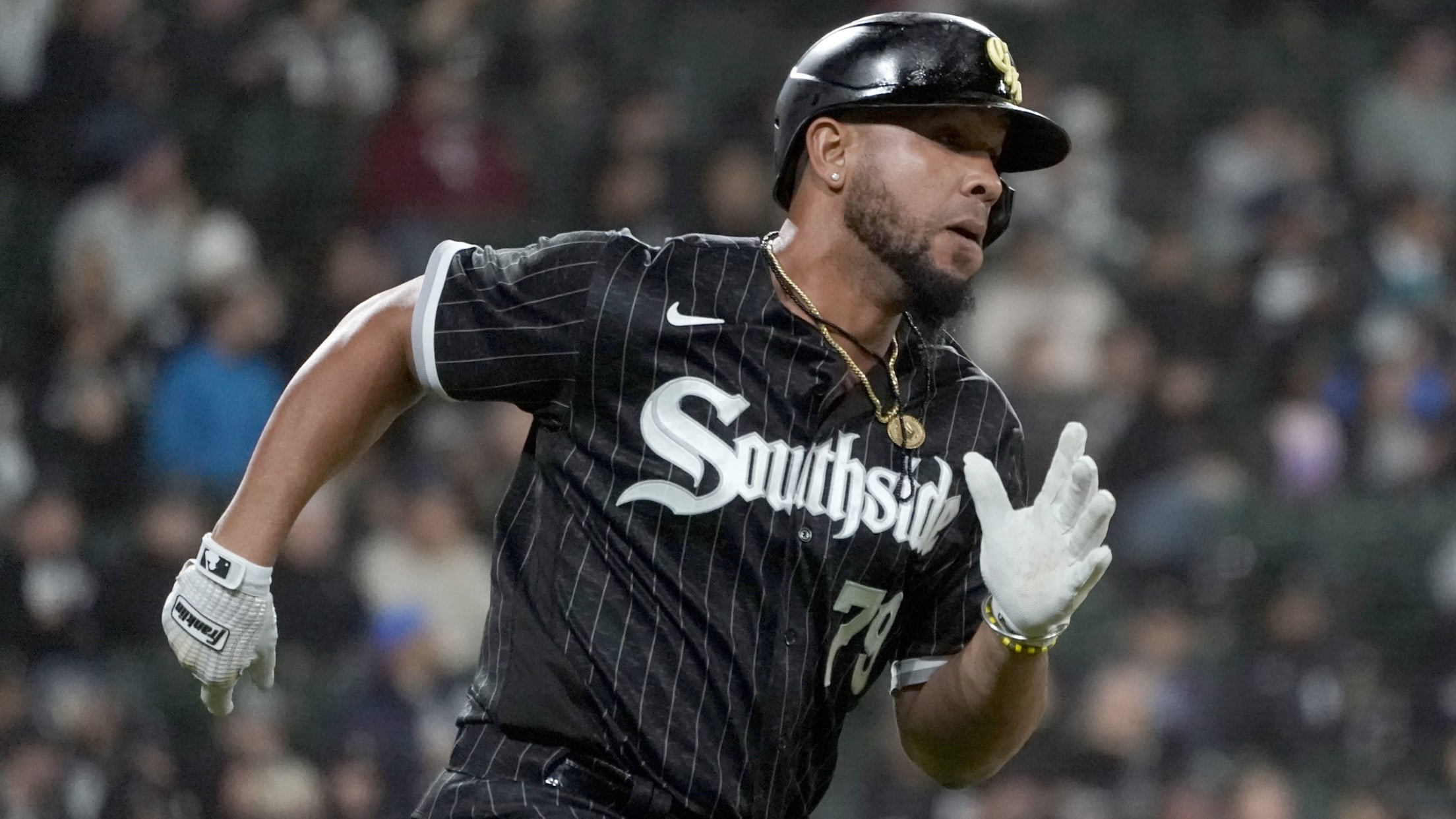 CHICAGO -- If there was even the smallest of doubts that José Abreu would continue playing baseball in 2023, the White Sox first baseman answered such a question with one word during a pregame interview session on Tuesday at Guaranteed Rate Field. "Claro!" said Abreu with extra influence, which translates
Postseason watch: Bracket, tiebreakers, more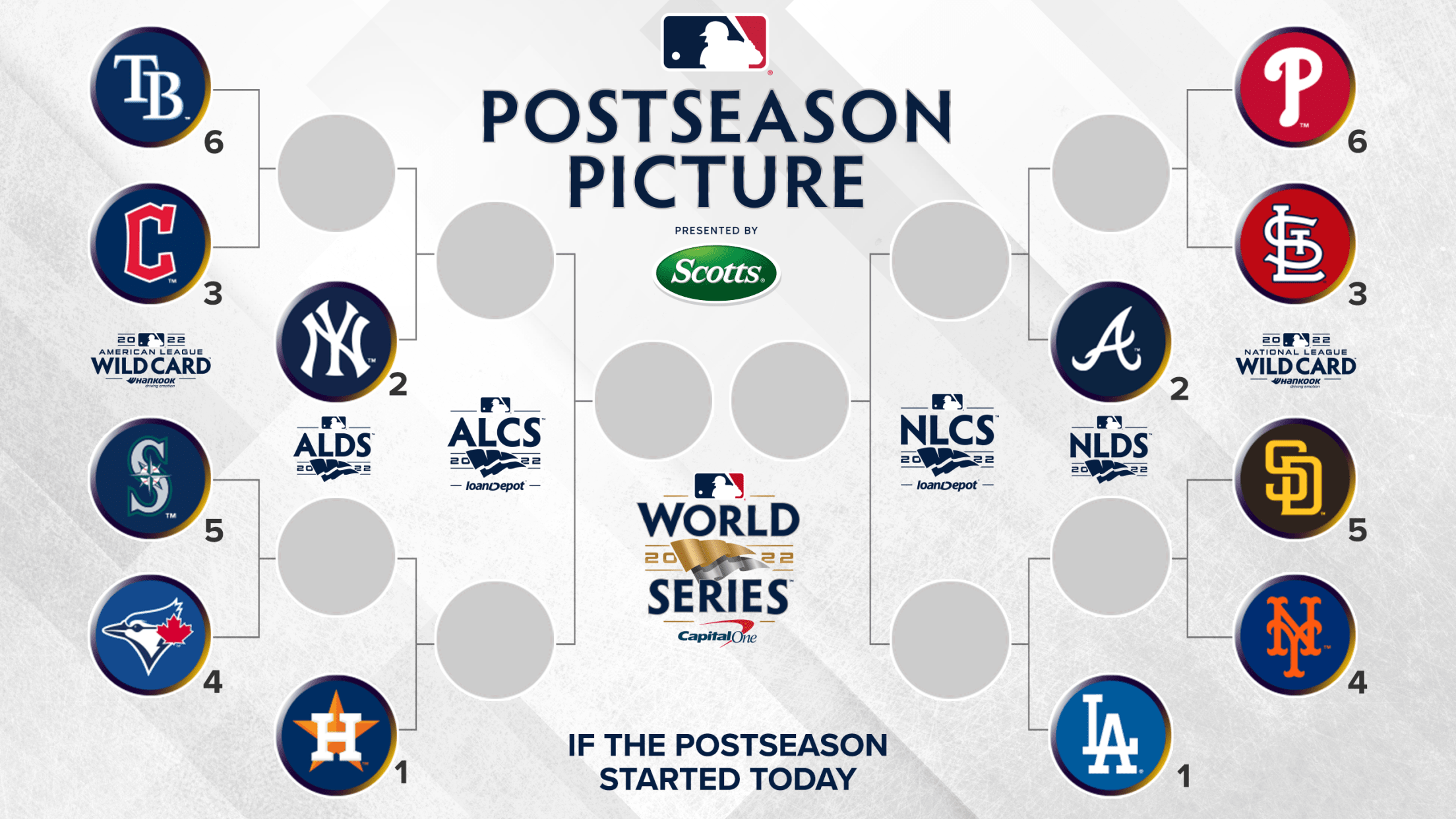 The MLB Postseason bracket is almost completely settled. The Braves locked down the lone remaining division title with their 2-1 win over the Marlins, their fifth straight NL East crown, which earns them a first-round bye. As the NL's No. 2 seed, they will face the winner of the Wild
Nicaragua eliminates Argentina to keep Classic dreams going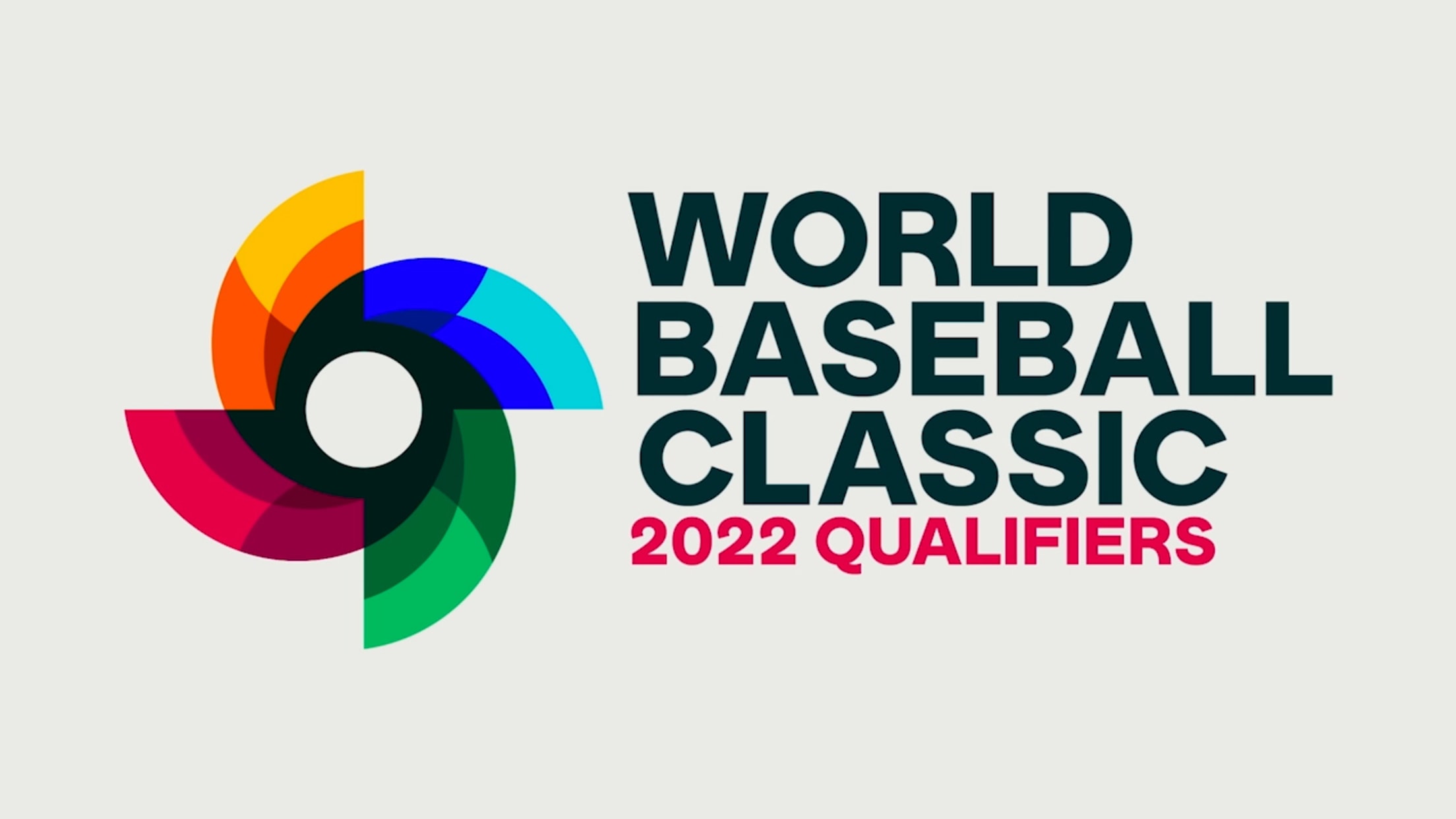 The Panama City Qualifier in Panama at Estadio Nacional Rod Carew is underway. The top two teams in this bracket will join Czech Republic and Great Britain as Qualifiers in next year's World Baseball Classic. Every second of the Qualifiers will be available to stream live and for free no
The coin flip that saved baseball in Seattle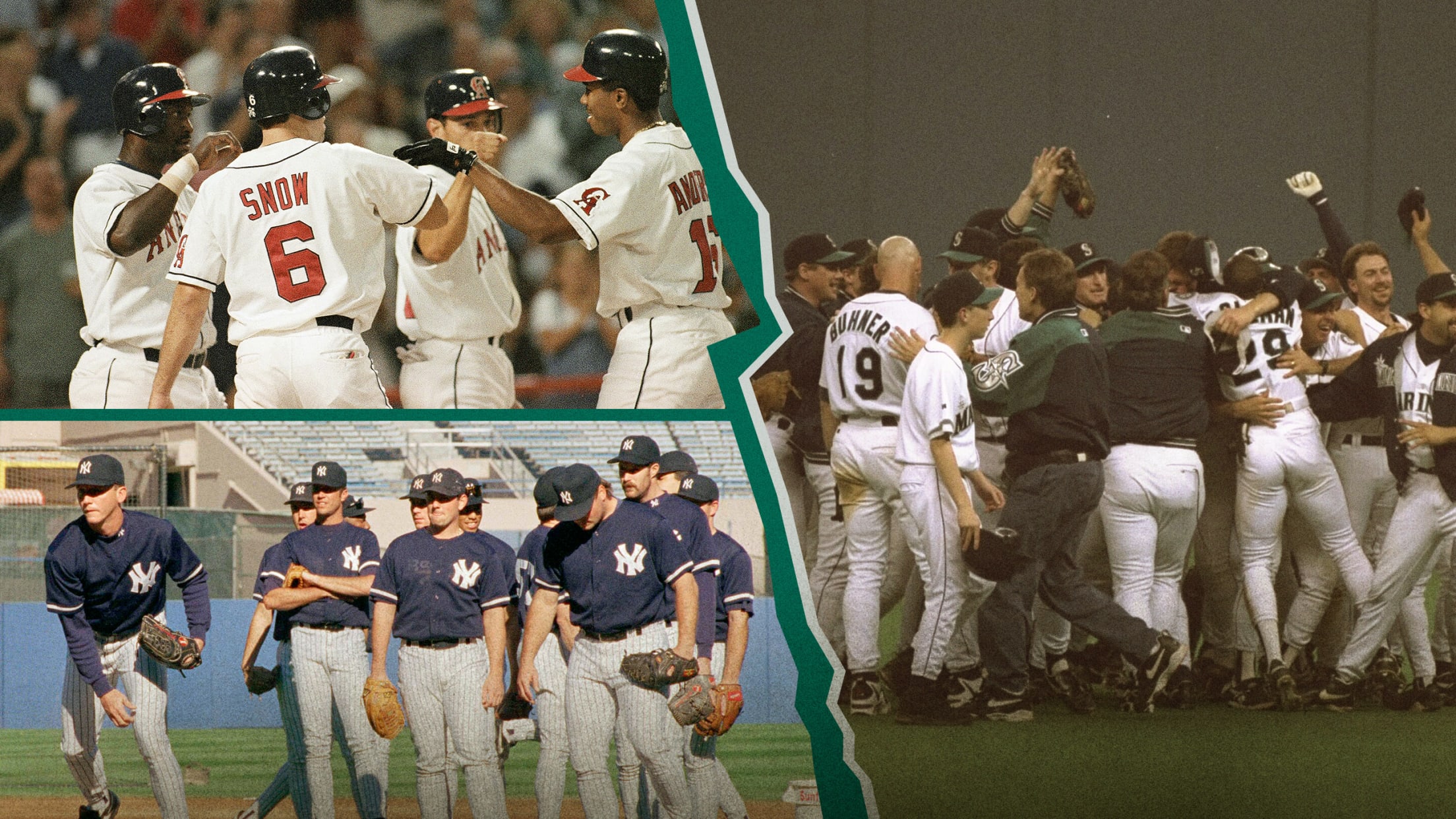 The two-tone Bulova watch sat untouched in a dresser drawer in Metuchen, N.J., for many years. Yet much like its owner, it came through when called upon. Carolyn Taylor had received the watch as a gift way back in 1995 and had not worn it in quite a while. But
Blue Jays-O's postponed; twin bill Wednesday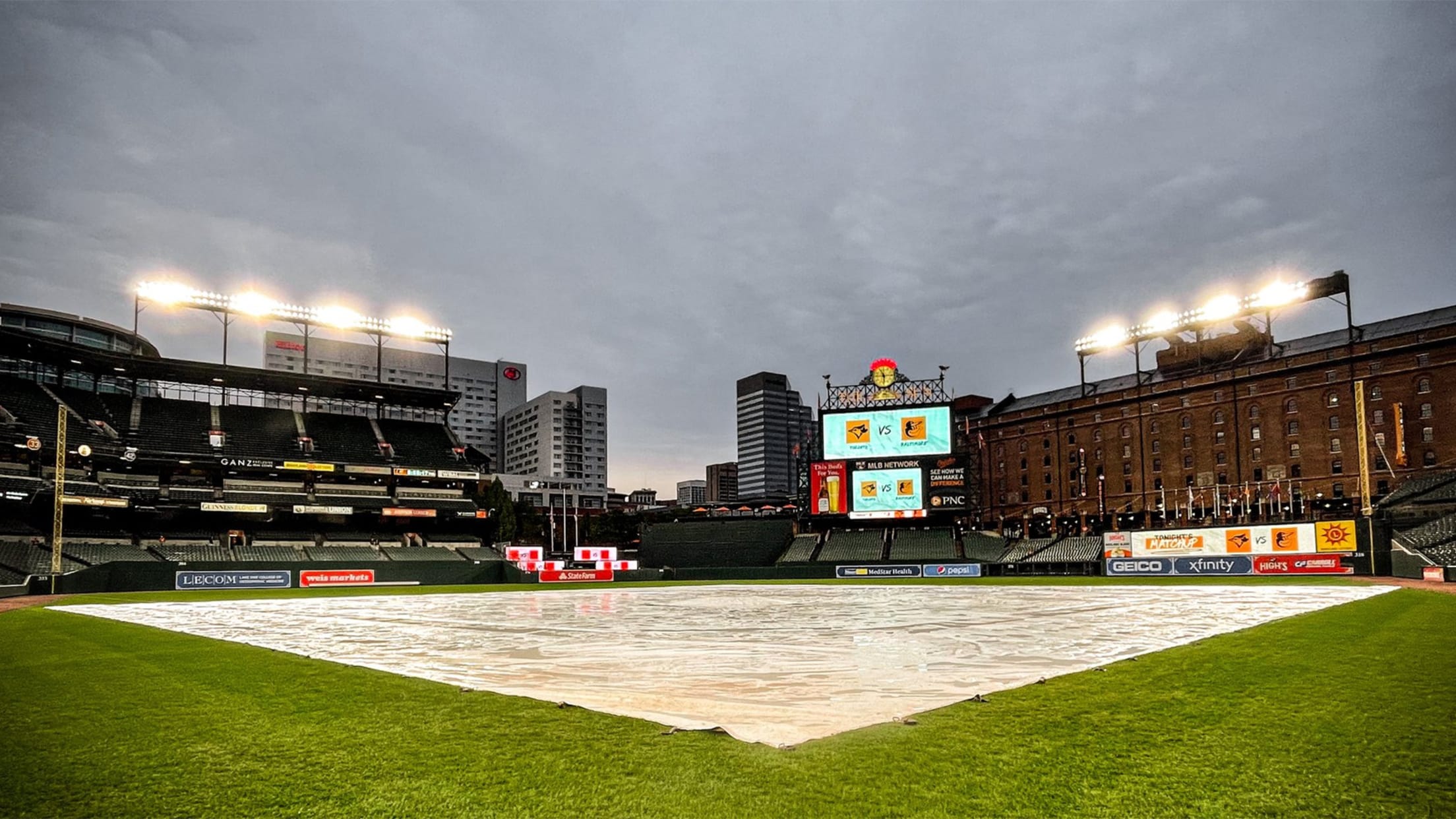 BALTIMORE -- Tuesday's scheduled game between the Orioles and Blue Jays has been postponed due to inclement weather. The game will be made up as part of a traditional (single-admission) doubleheader on Wednesday. The first game on Wednesday will start at 12:35 p.m. ET with right-hander Mike Baumann taking the
M's lose Haggerty (groin) to IL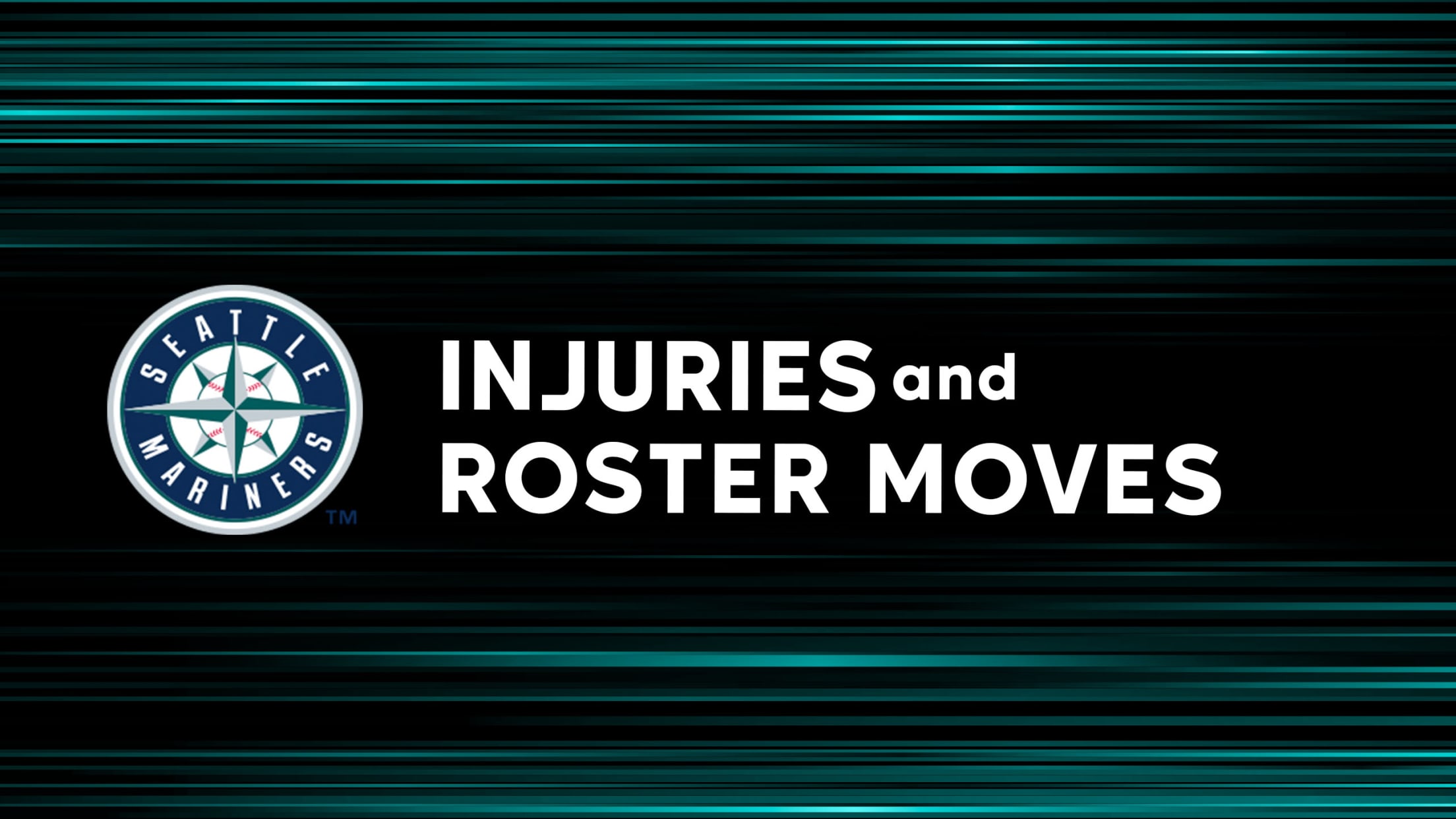 Keep track of the Mariners' recent transactions and injury updates throughout the season.
Verlander set to make history with ERA crown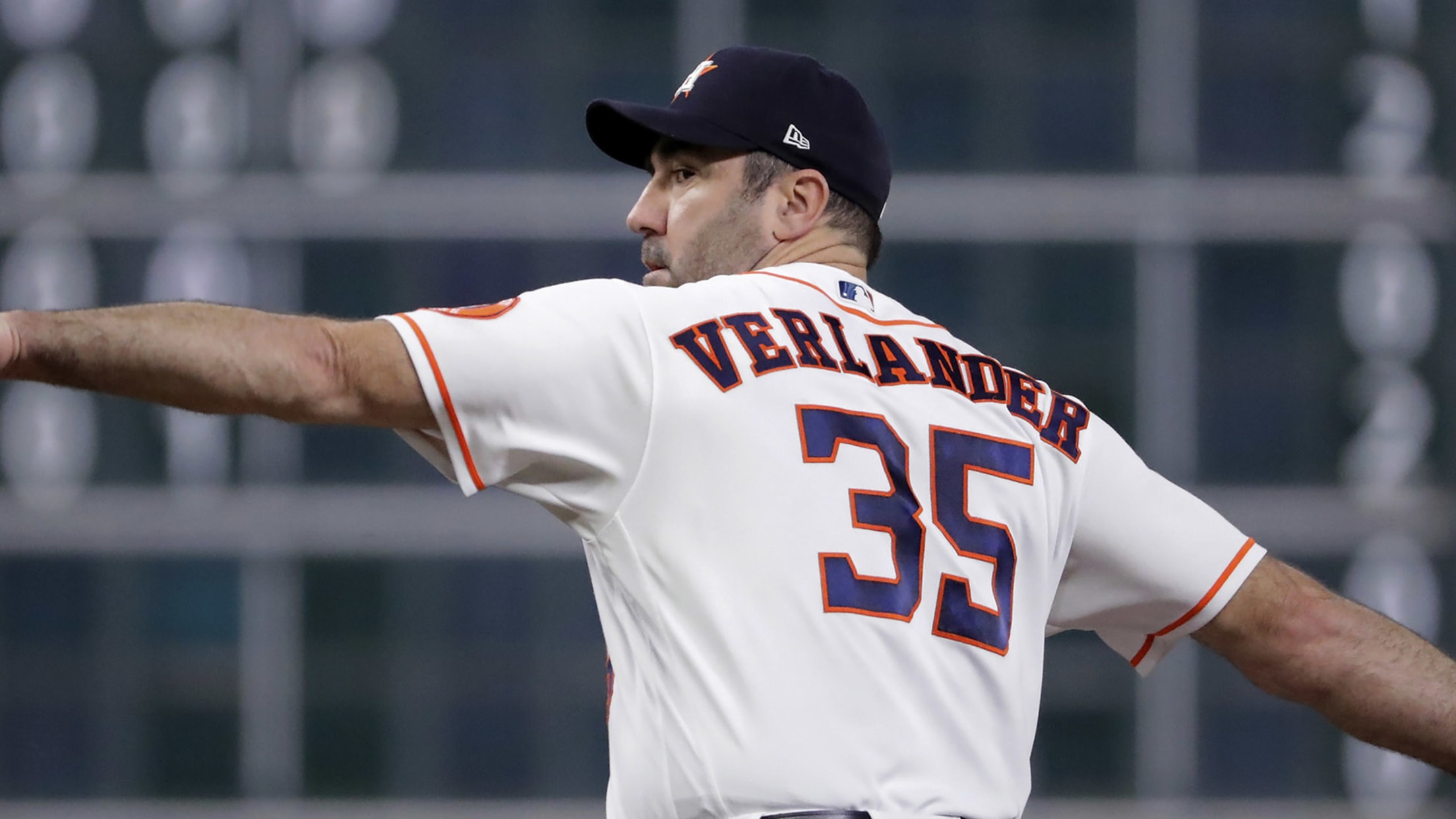 Justin Verlander will have to wait until November to find out if he won his third career Cy Young Award, but the right-hander likely has already secured a share of history. Making a remarkable return from Tommy John surgery at the age of 39, Verlander consistently schooled his much younger
Fan dilemma: Consistently good vs. occasional titles?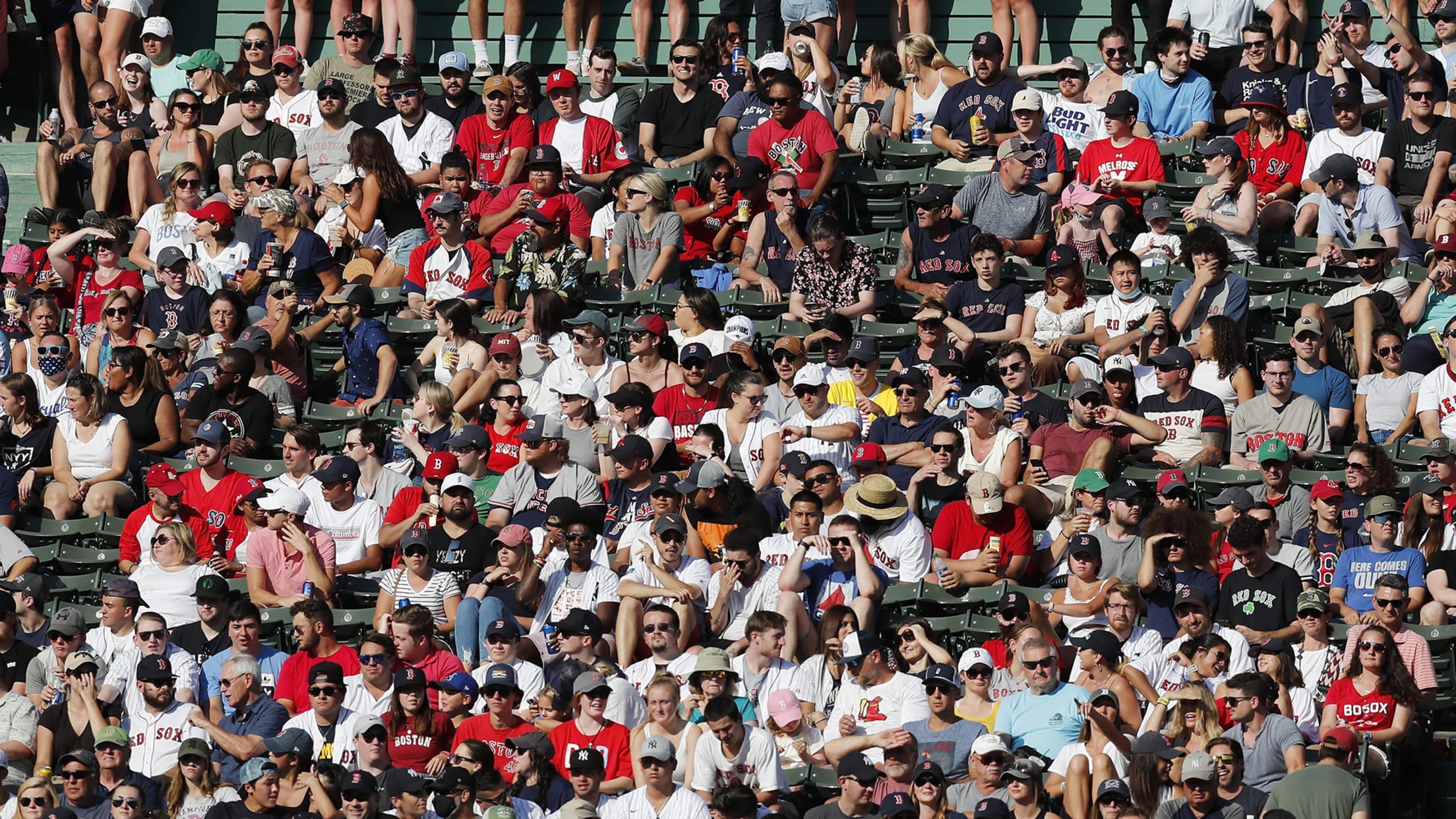 The Red Sox are about to finish in last place again, for the fifth time in 11 years. This has been, by any measure, a dreary and disappointing and ultimately lost season at Fenway Park. But when you look at the big picture with them, something really hard to do
Appreciating the marvel of the Molinas from 60 feet away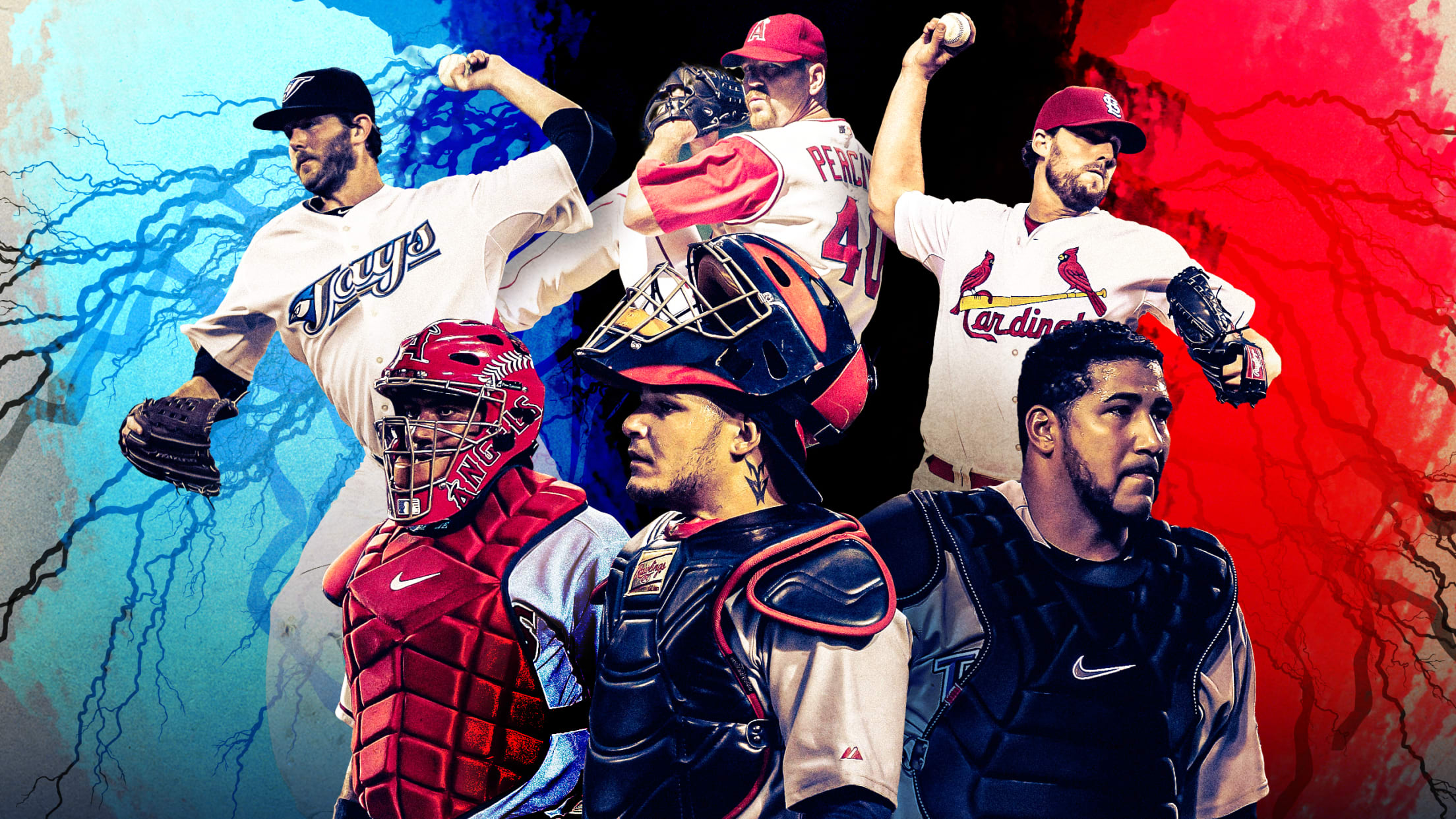 At some point in the midst of the Angels' run to the 2002 World Series title, closer Troy Percival was basking in the brilliance of the backstop brothers he had the pleasure of pairing with. The Halos' primary catcher that year was Bengie Molina, who was en route to his
He signed with Mariners in '04; now he's leading Nicaragua in Classic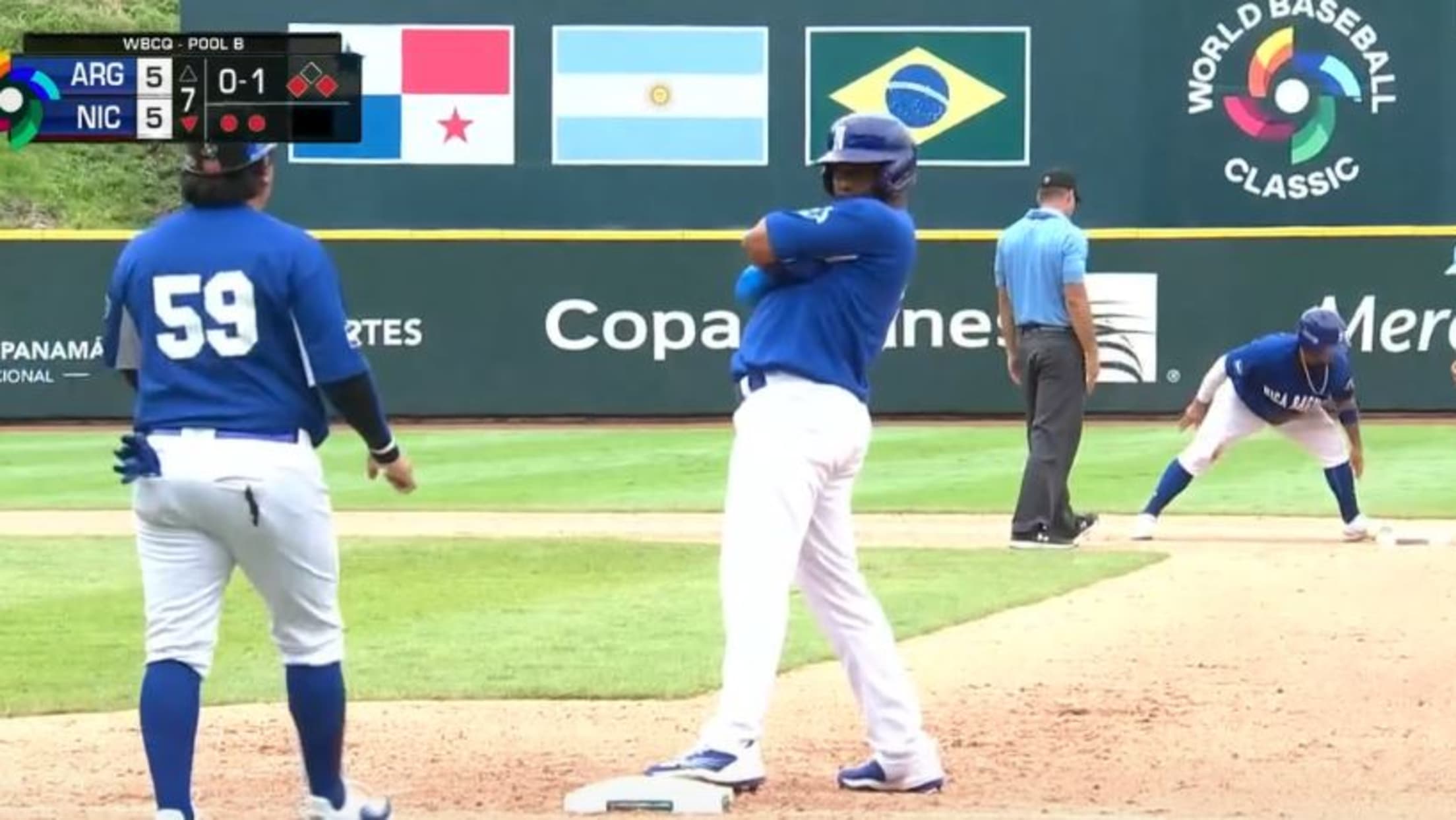 Dwight Britton has been playing pro baseball for a long time. The 35-year-old Nicaraguan signed with the Mariners way back in 2004 when he was just 16 -- hailing from the heavenly looking Corn Islands off the country's east coast. The outfielder moved around over the next half-decade -- playing