Unstoppable Yelich drills record-breaking HR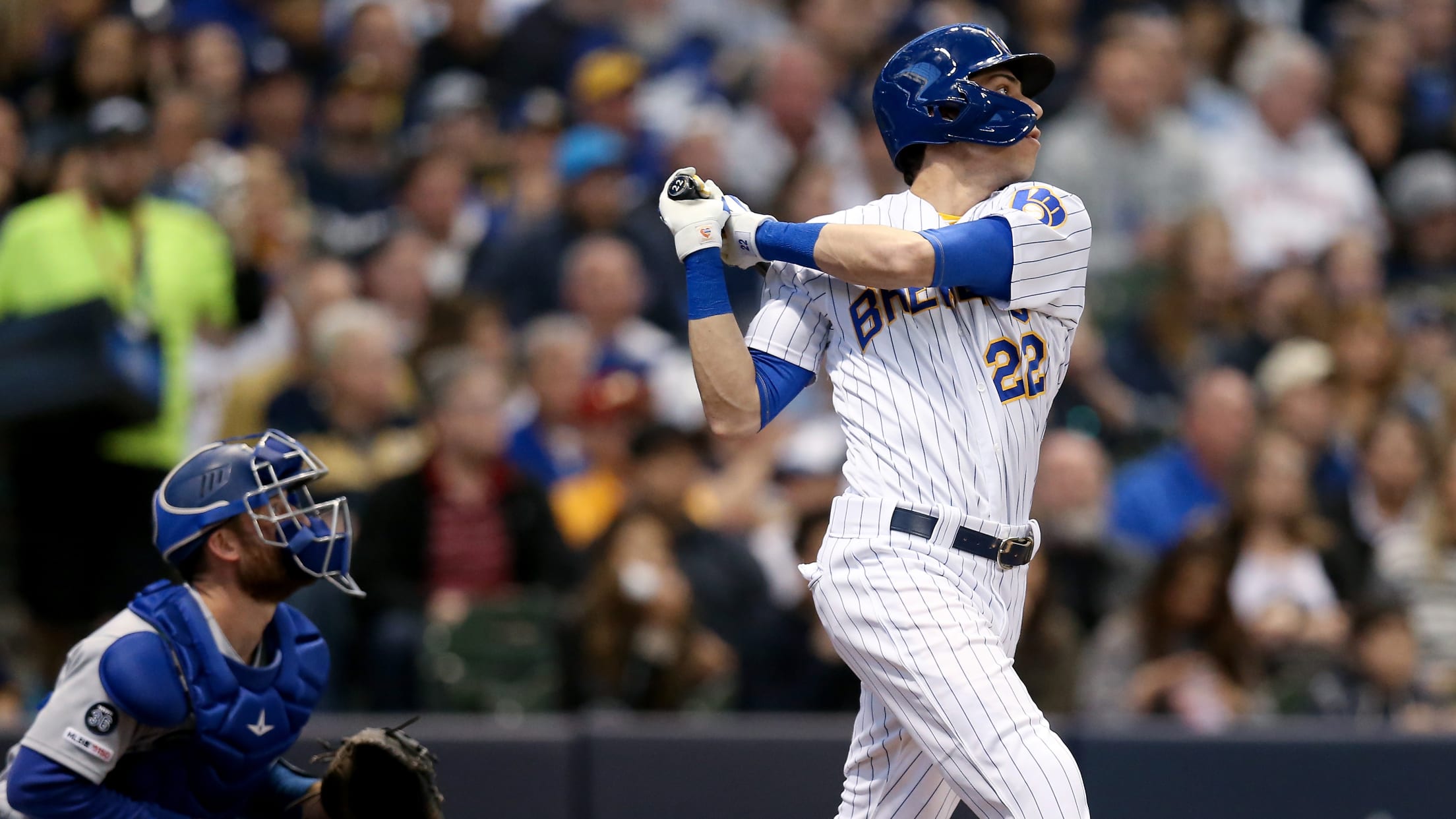 MILWAUKEE -- Another day, another one for the record books for Christian Yelich. After jockeying with the Dodgers' Cody Bellinger earlier in the week, Yelich strengthened his hold on the Major League lead by hitting home run No. 12 in the third inning of Saturday's game against Los Angeles at
Judge departs with oblique injury, to get MRI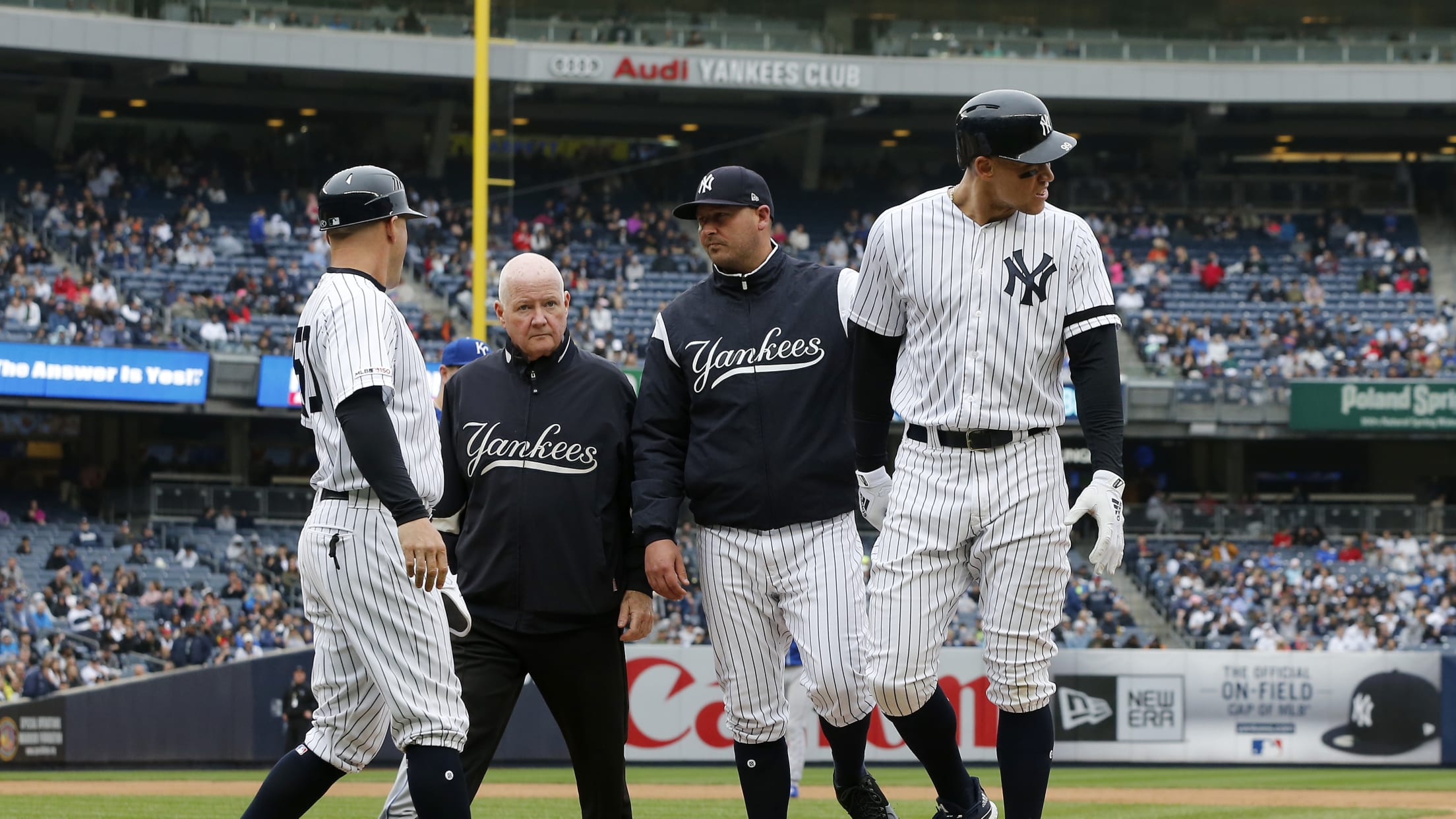 NEW YORK -- Aaron Judge exited the Yankees' 9-2 victory over the Royals on Saturday afternoon at Yankee Stadium in the bottom of the sixth inning with a left oblique injury and headed to New York-Presbyterian Hospital for further evaluation and an MRI soon thereafter. Yankees manager Aaron Boone said
You won't believe this running barehand catch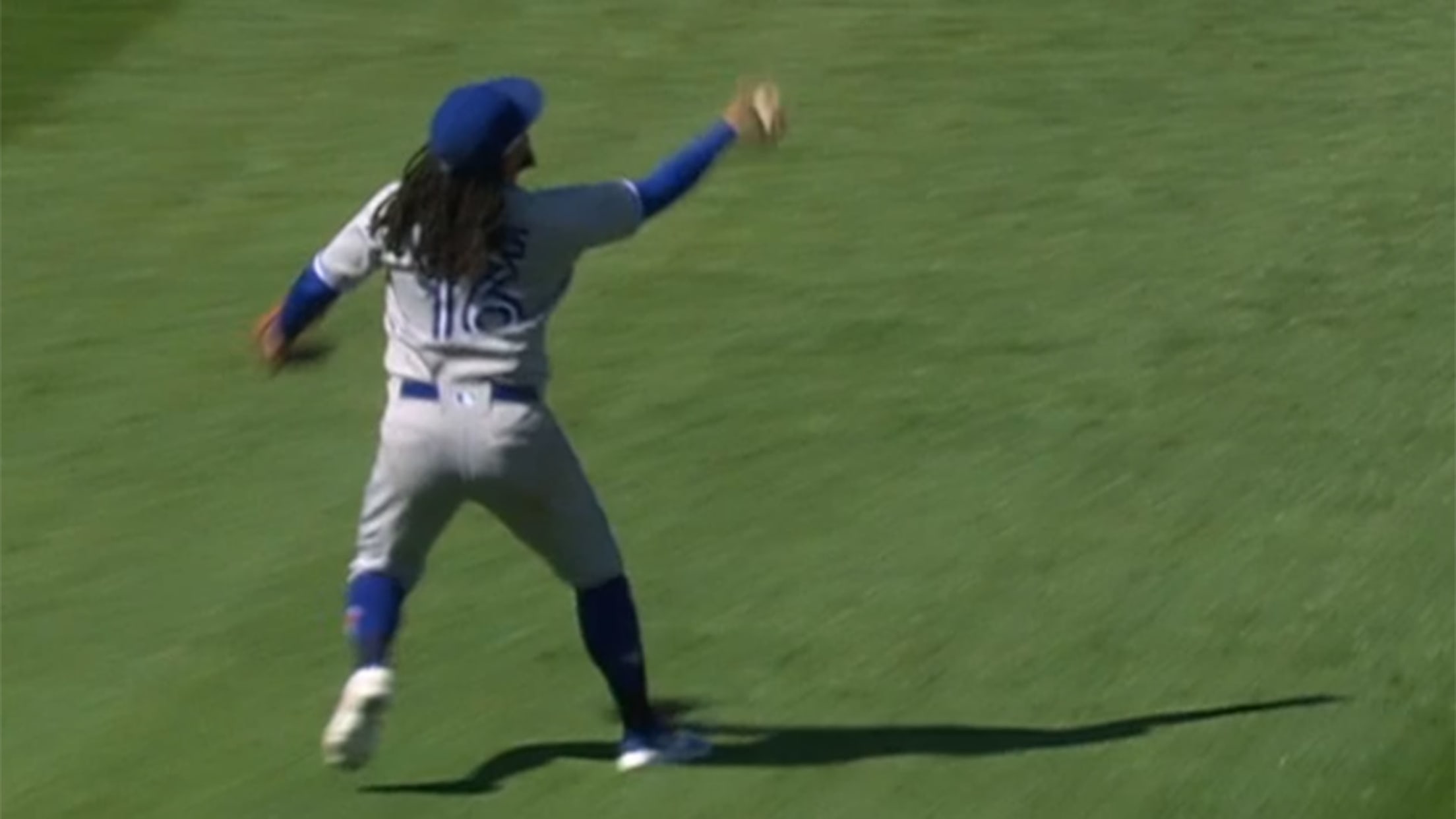 Freddy Galvis made possibly the play of the year so far in MLB in 2019, and he didn't even need a glove. The Blue Jays' shortstop made a running, over-the-shoulder barehanded catch to end the eighth inning in the Blue Jays' 10-1 victory over the A's on Saturday. Oakland catcher
Is that ... Jacob deGrom throwing a baseball?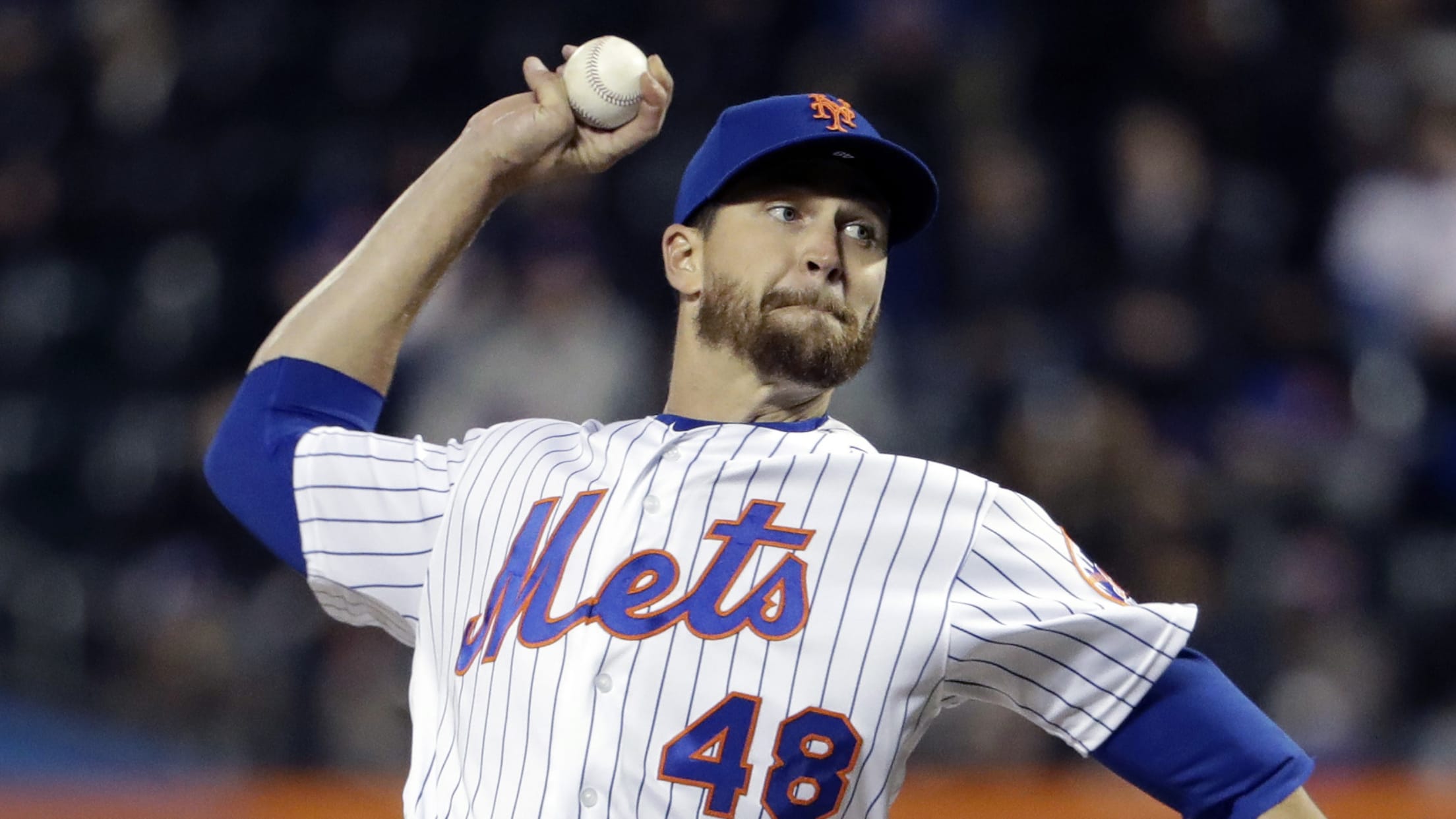 ST. LOUIS -- Mets ace Jacob deGrom played catch in the outfield at Busch Stadium on Saturday morning, and now there is a possibility that he won't undergo a scheduled MRI exam on his right elbow on Monday. deGrom, the reigning National League Cy Young Award winner, told reporters that
Rendon leaves game after getting hit by pitch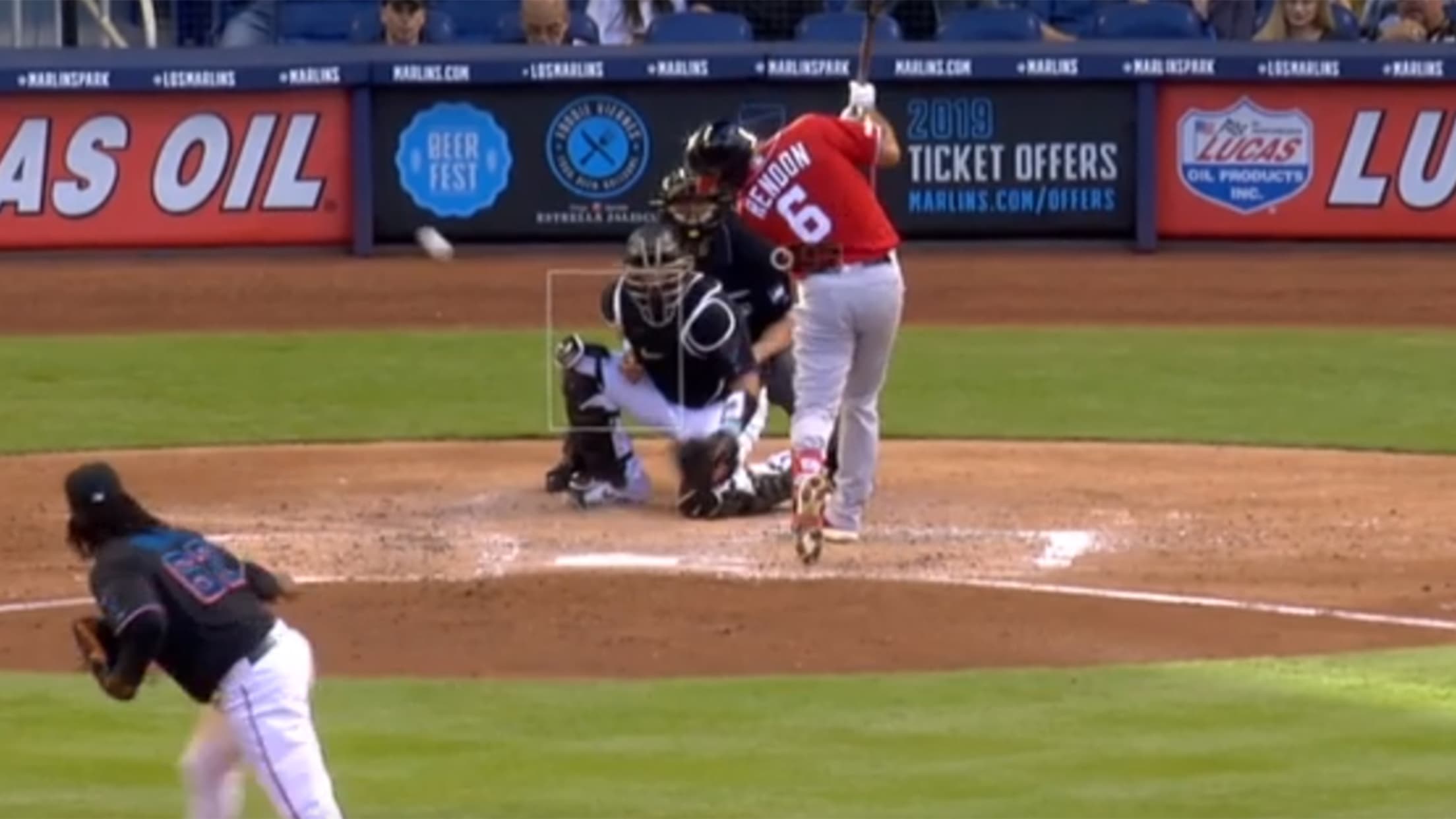 MIAMI -- Anthony Rendon was removed in the third inning of Saturday's game against the Marlins after getting hit on the left elbow by an errant pitch from Marlins starter Jose Urena. Rendon grimaced in discomfort at first base after getting hit by Urena's 1-0 fastball in the top of
Rodney ties ... Cy Young?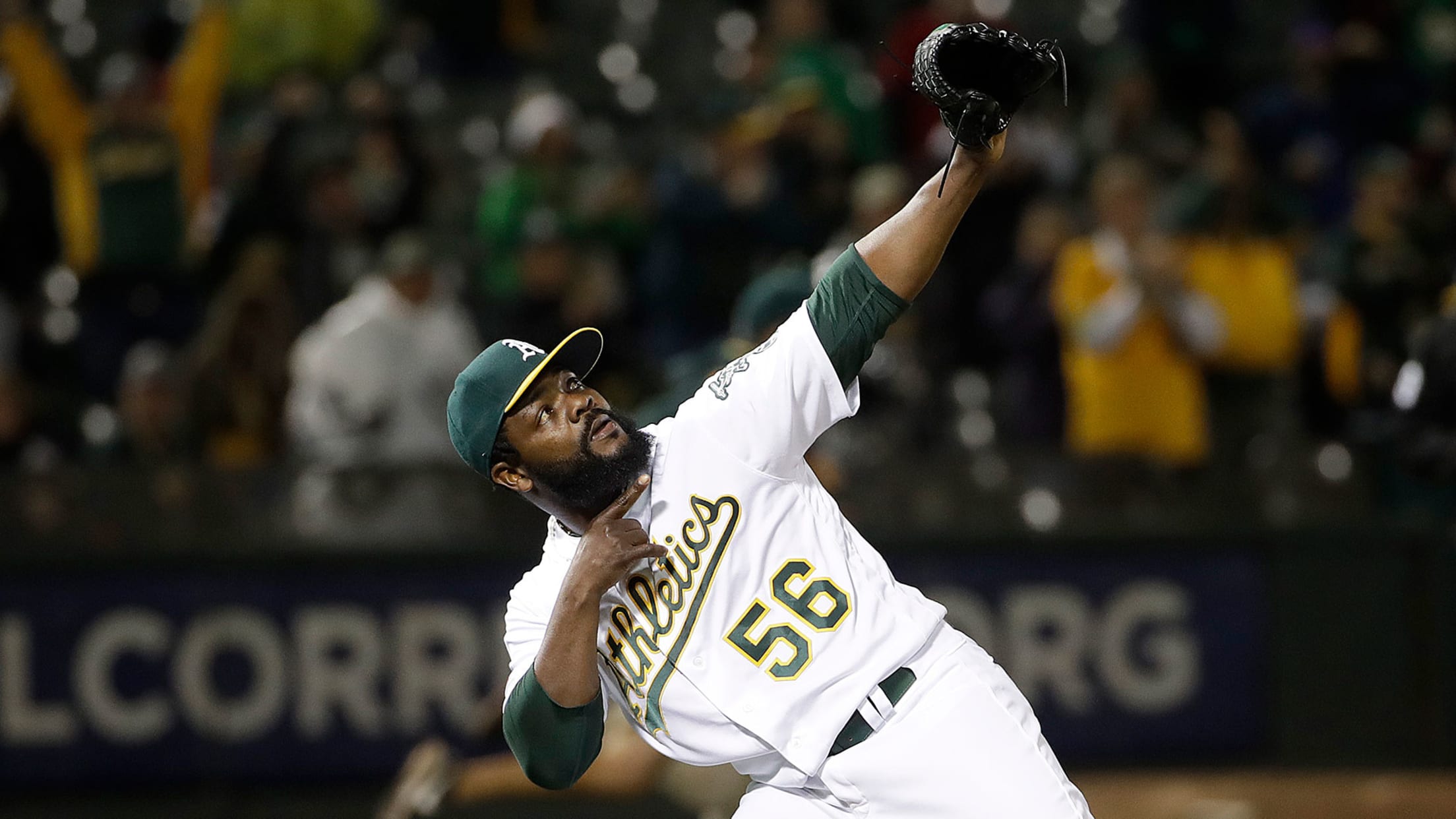 Their careers are separated by an entire century, but on Saturday, Fernando Rodney and Cy Young became equals -- at least in one way. Young pitched in 906 games over a storied career that began in the 1800s and eventually landed him in the Hall of Fame, with baseball's most
Gio to opt out of deal with Yanks (source)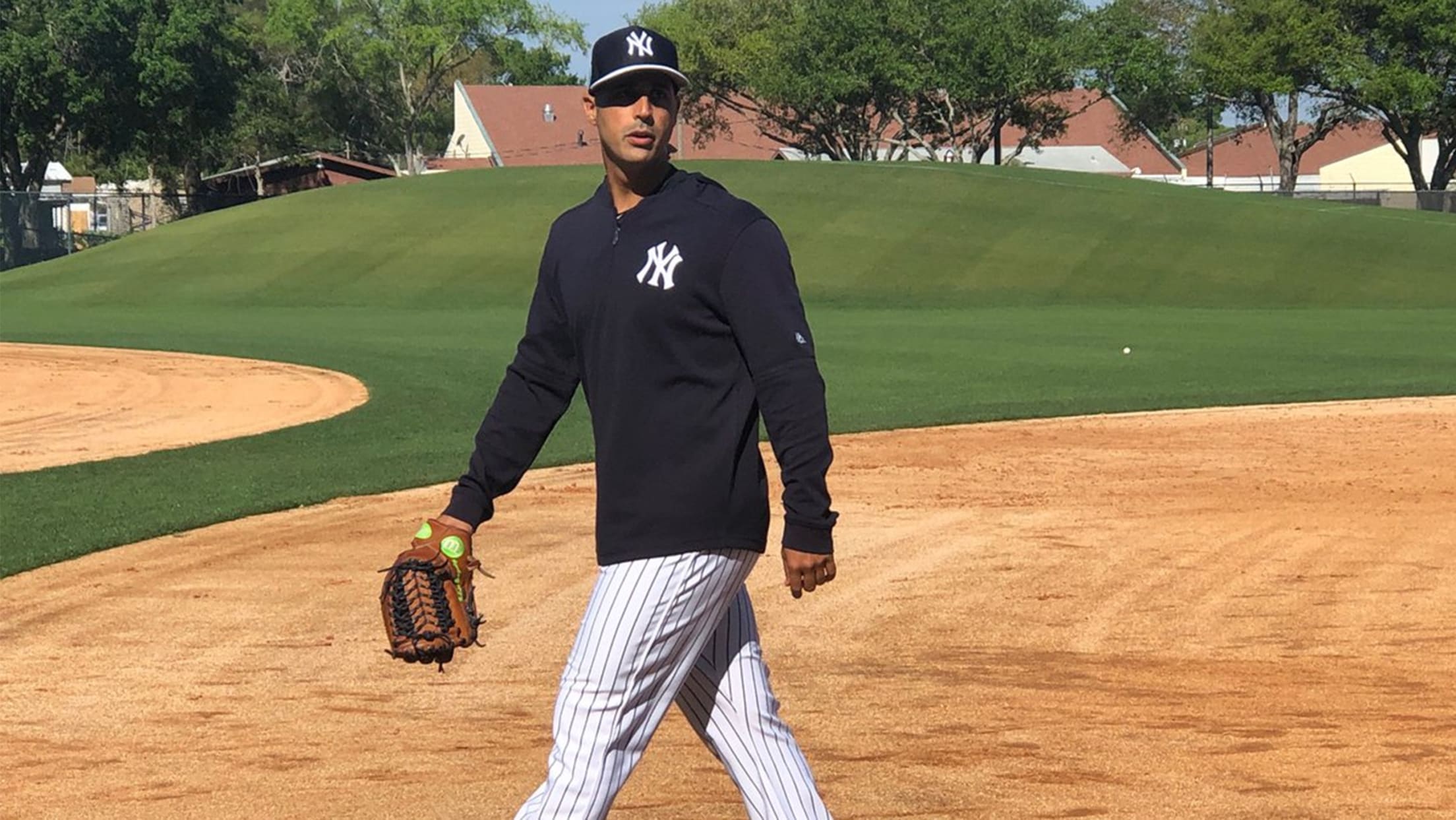 Gio Gonzalez will opt out of his contract with the Yankees, a source told MLB.com's Mark Feinsand. New York will have 48 hours to either add him to the roster or grant him his release. If Gonzalez is added, he'll earn a $3 million base salary, plus $300,000 per start.
Shoemaker sprains left knee in rout of A's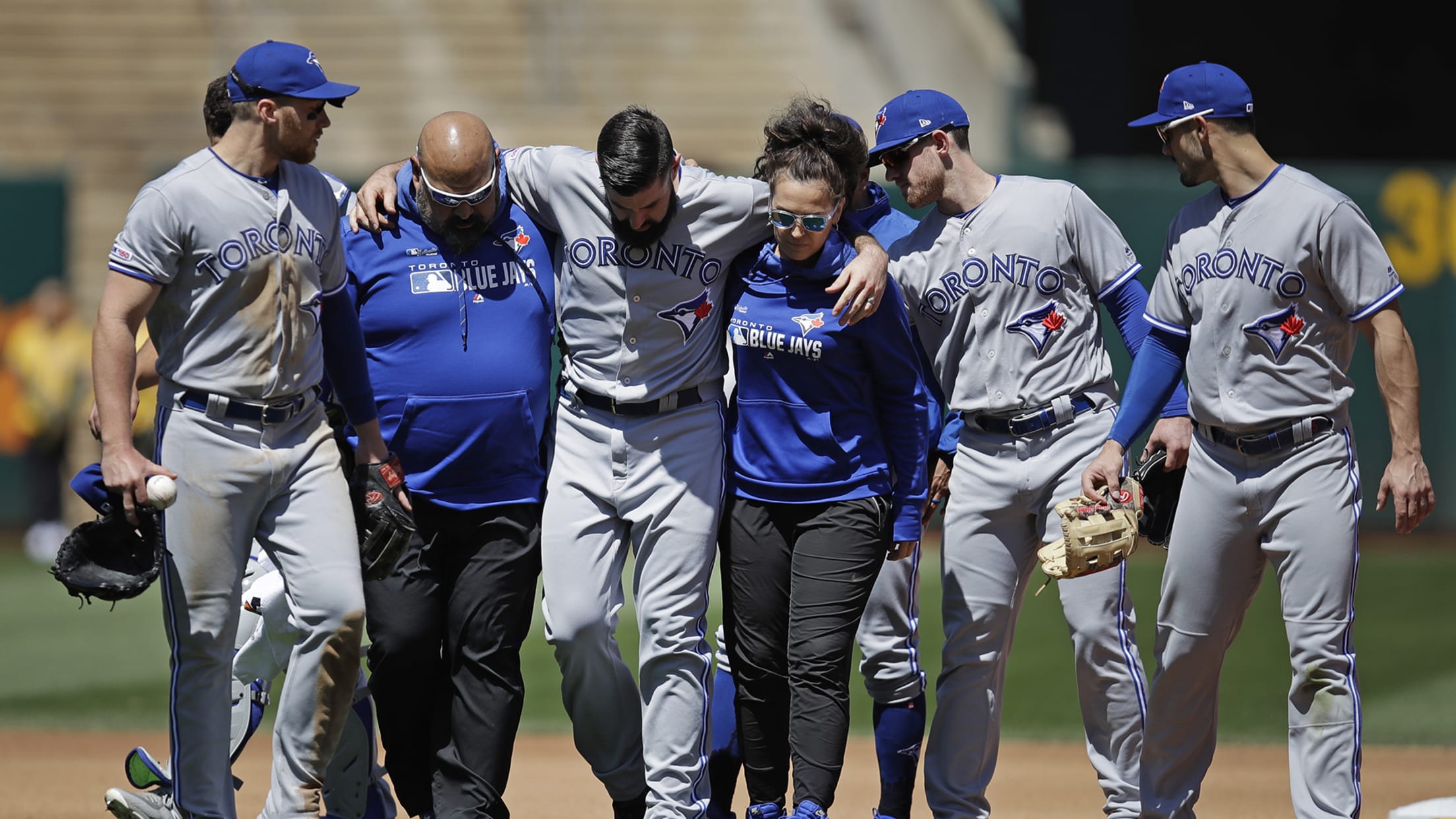 OAKLAND -- Matt Shoemaker's injury spoiled an otherwise productive Saturday afternoon for the Blue Jays, who clobbered the A's, 10-1. The Blue Jays established season single-game highs for runs, hits, extra-base hits and total bases while matching a 2019 best with three home runs. Rowdy Tellez and Brandon Drury hit
'Definitely a chance' Eovaldi may need surgery
MRI shows pitcher has two loose bodies in right elbow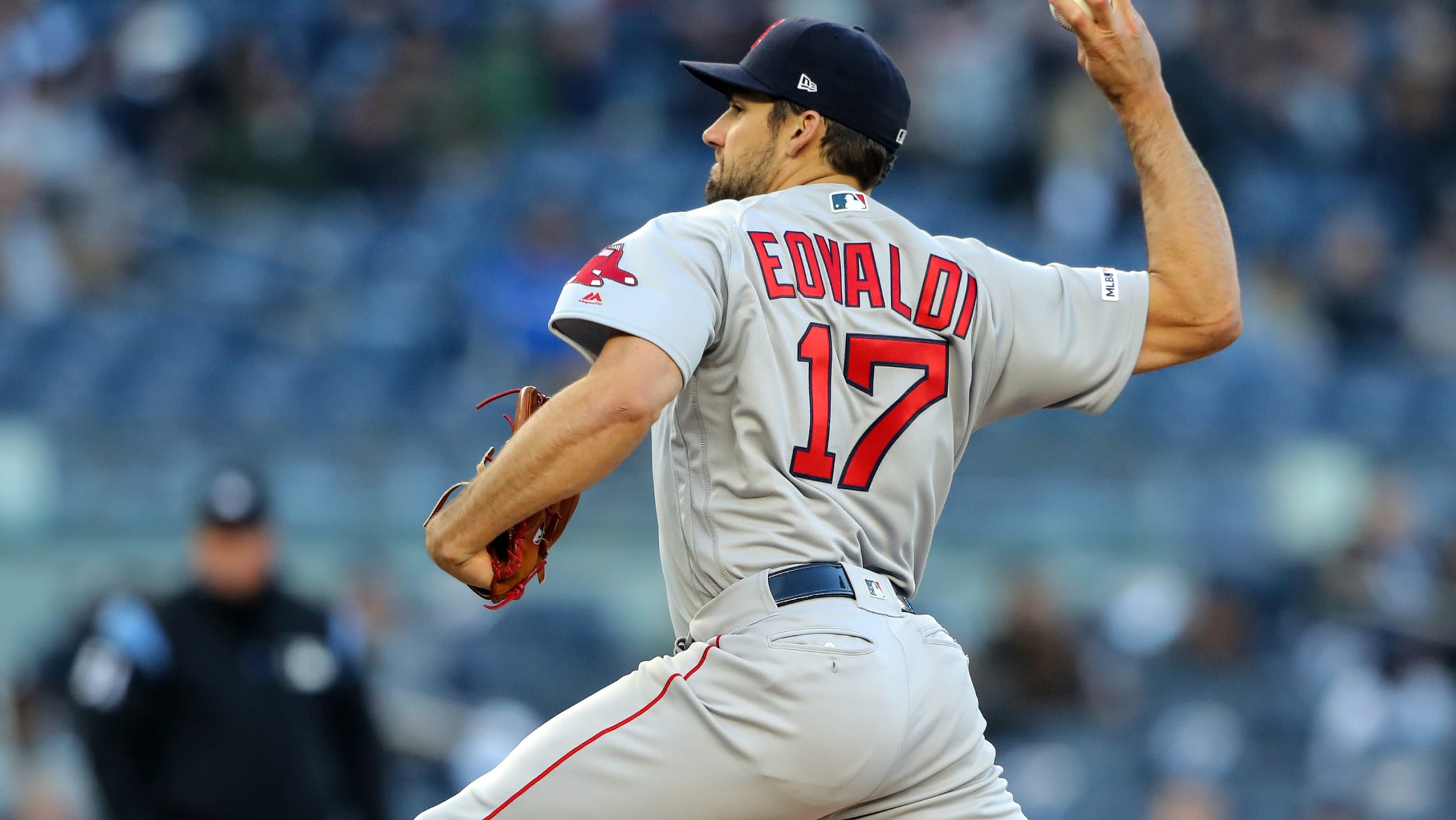 ST. PETERSBURG -- Boston's rotation took another hit on Saturday, when Nathan Eovaldi was placed on the 10-day injured list after an MRI revealed two loose bodies in his right elbow. Red Sox president of baseball operations Dave Dombrowski said there was a "definitely a chance" Eovaldi would need surgery,
Francisco Lindor back, Hanley designated
All-Star shortstop making season debut in 2nd game of doubleheader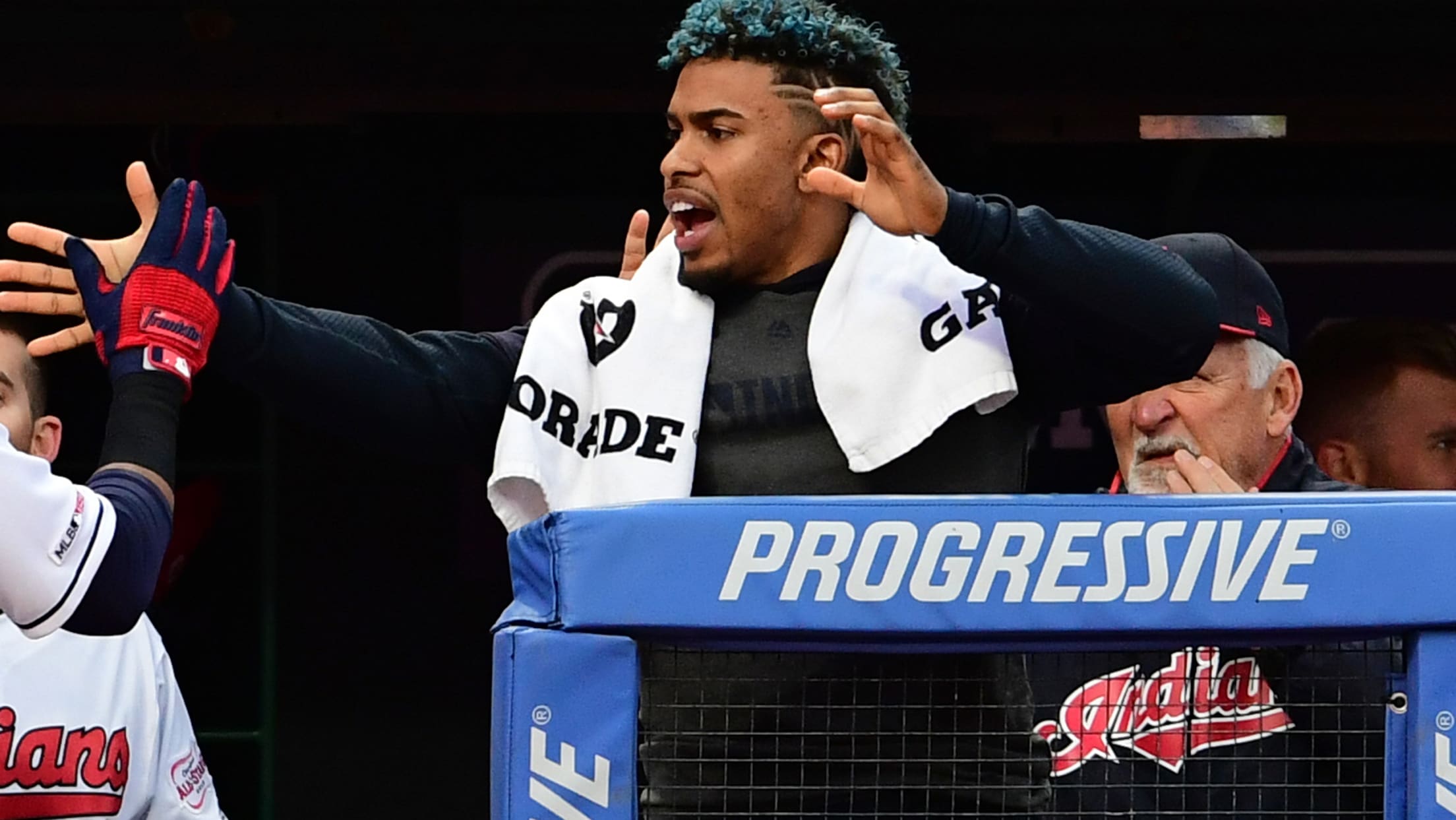 CLEVELAND -- After 74 days of battling through injuries, Francisco Lindor is back. The Indians announced Saturday afternoon that the All-Star shortstop has been activated off the 10-day injured list prior to the team's doubleheader against the Braves, and he made his season debut in the leadoff spot in Game
Greinke leads shutout for first Wrigley win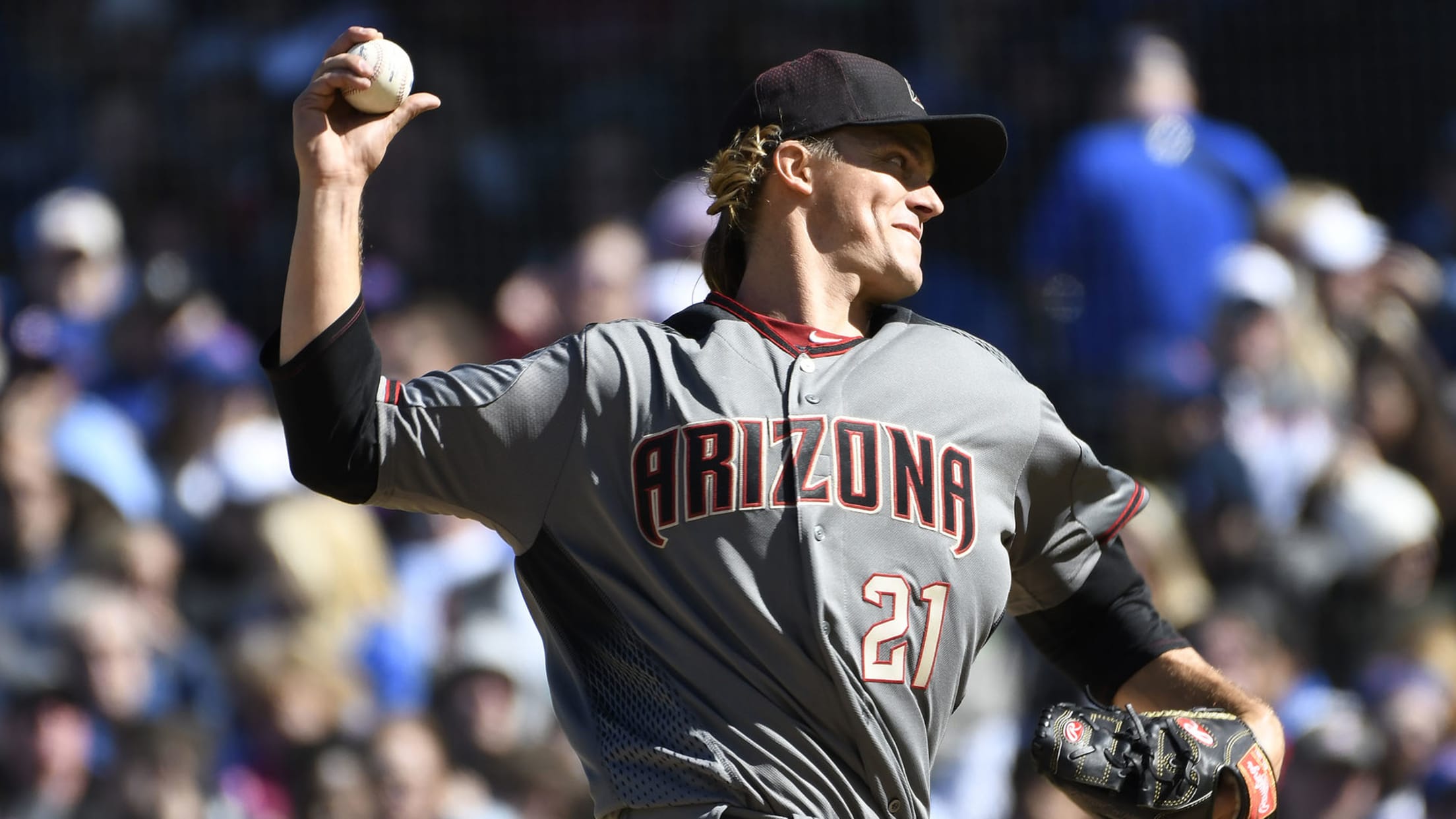 CHICAGO -- Zack Greinke once again fulfilled his duties as an ace as he helped deliver a win against the Cubs, 6-0, on a blustery Saturday afternoon at Wrigley Field. The win came one day after the D-backs struggled with Chicago's wind and cold in a 5-1 loss. Greinke (3-1)
Here are next offseason's top 15 free agents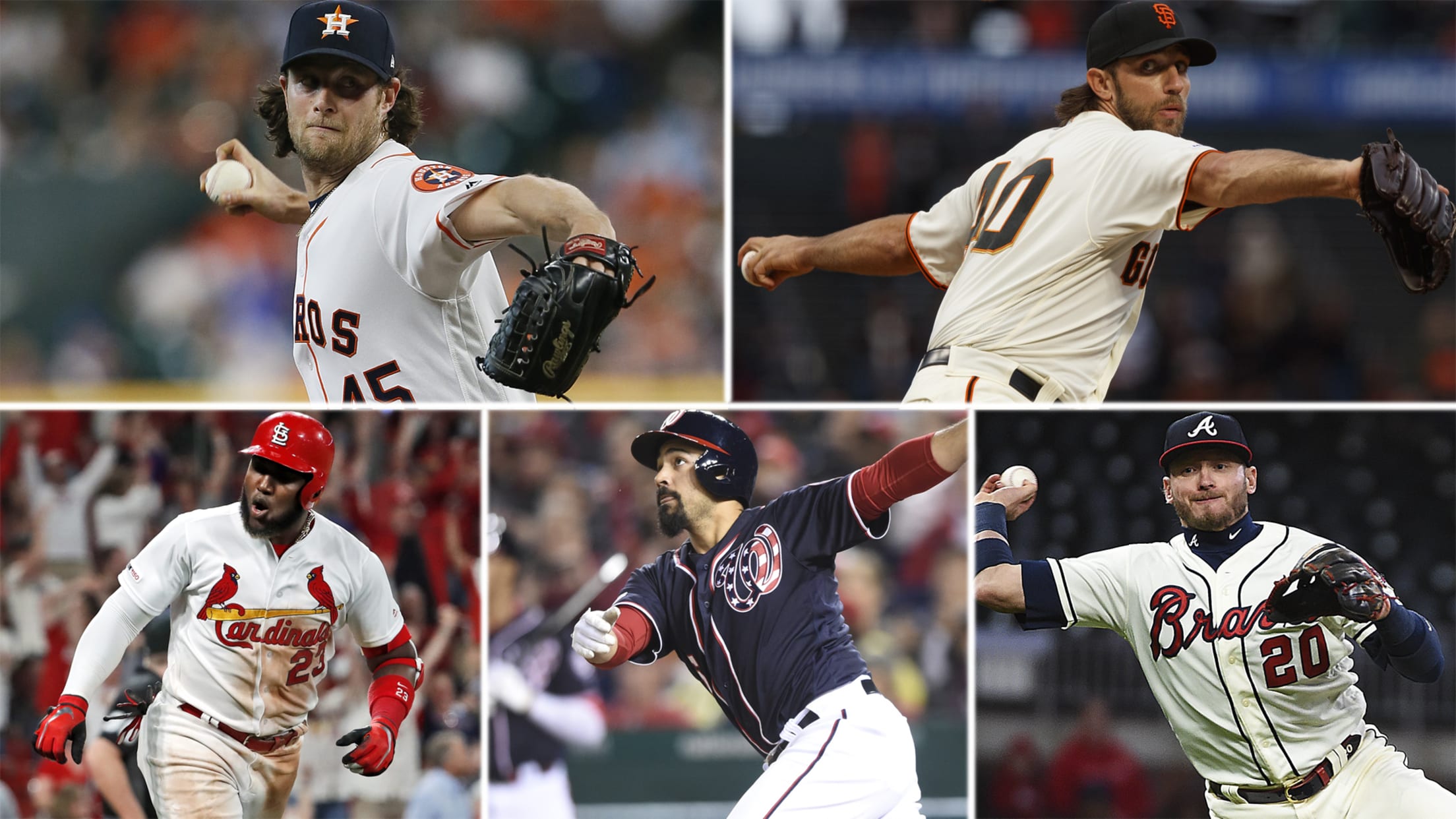 If your plans for next winter revolved around obsessively refreshing your social media feeds for free-agency updates on Nolan Arenado, Justin Verlander, Chris Sale, Xander Bogaerts, Khris Davis, Paul Goldschmidt, Aaron Hicks, Miles Mikolas or Sonny Gray, we have some terrible, terrible news for you. However, if MLB's Extension Extravaganza
After review, Benintendi gets first career slam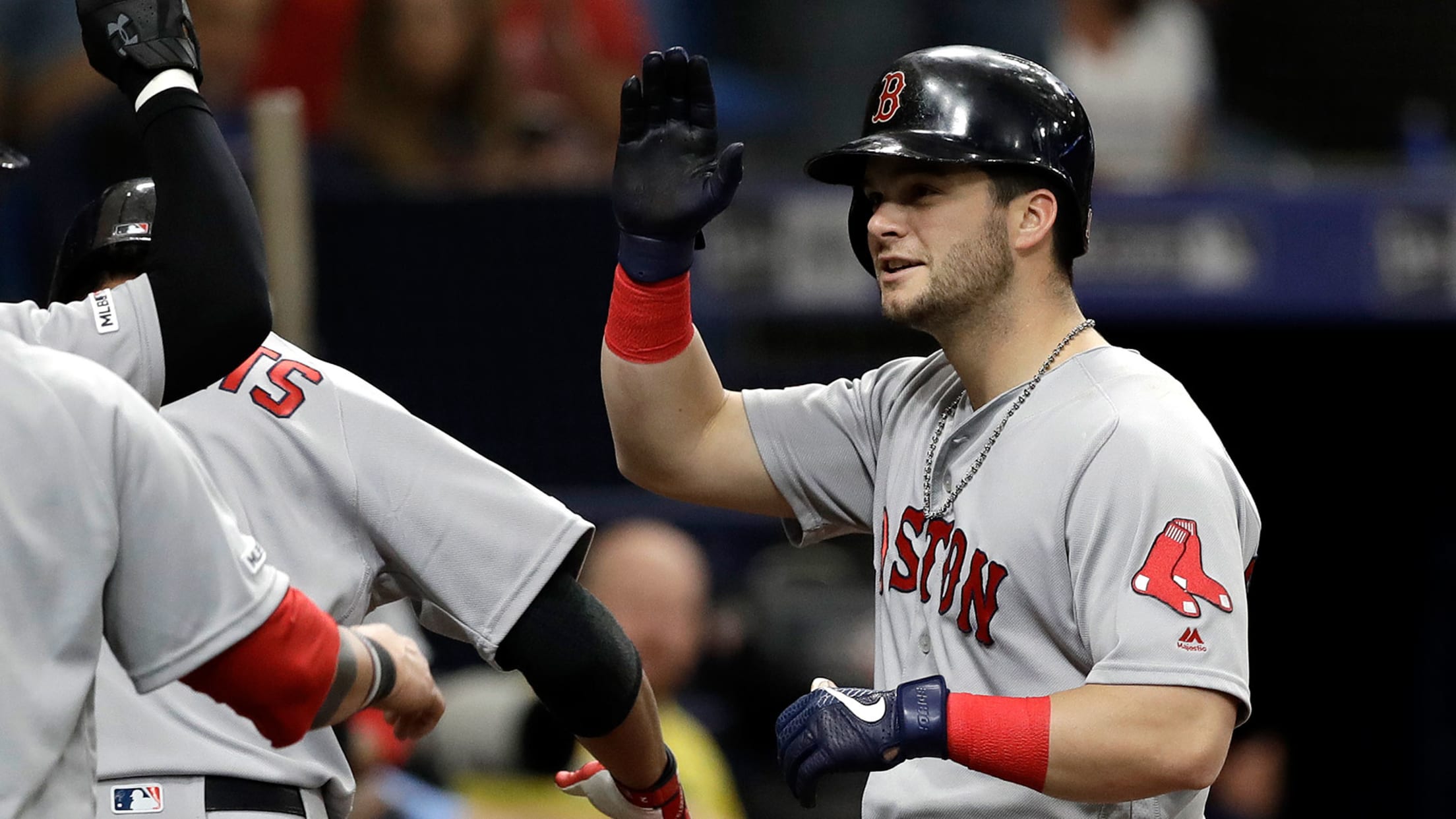 ST. PETERSBURG -- It was clear the Red Sox enjoyed the taste of victory enough Friday to want to stretch it out the whole weekend. Andrew Benintendi did his part to get the festivities going on Saturday evening against the Rays at Tropicana Field by unloading his first career grand
Rosario's homers, robbery key Game 1 win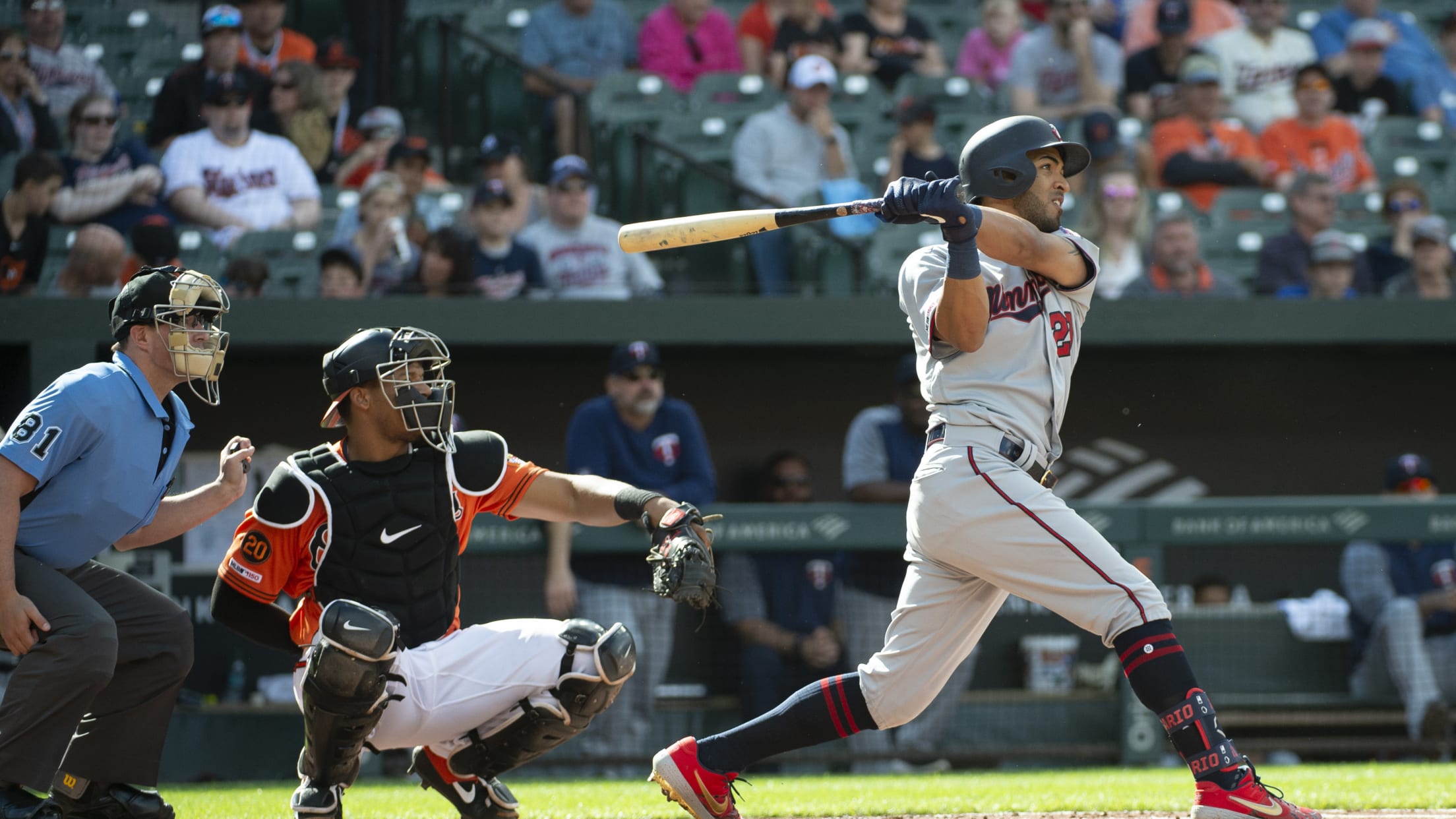 BALTIMORE -- Eddie Rosario continued his impressive tear, hitting two home runs for the second consecutive game as the Twins held on for a 6-5 victory Saturday over the Orioles in Game 1 of a doubleheader. "The guy has about as confident an approach as any player that I've ever
Tatis Jr.'s power-speed combo on full display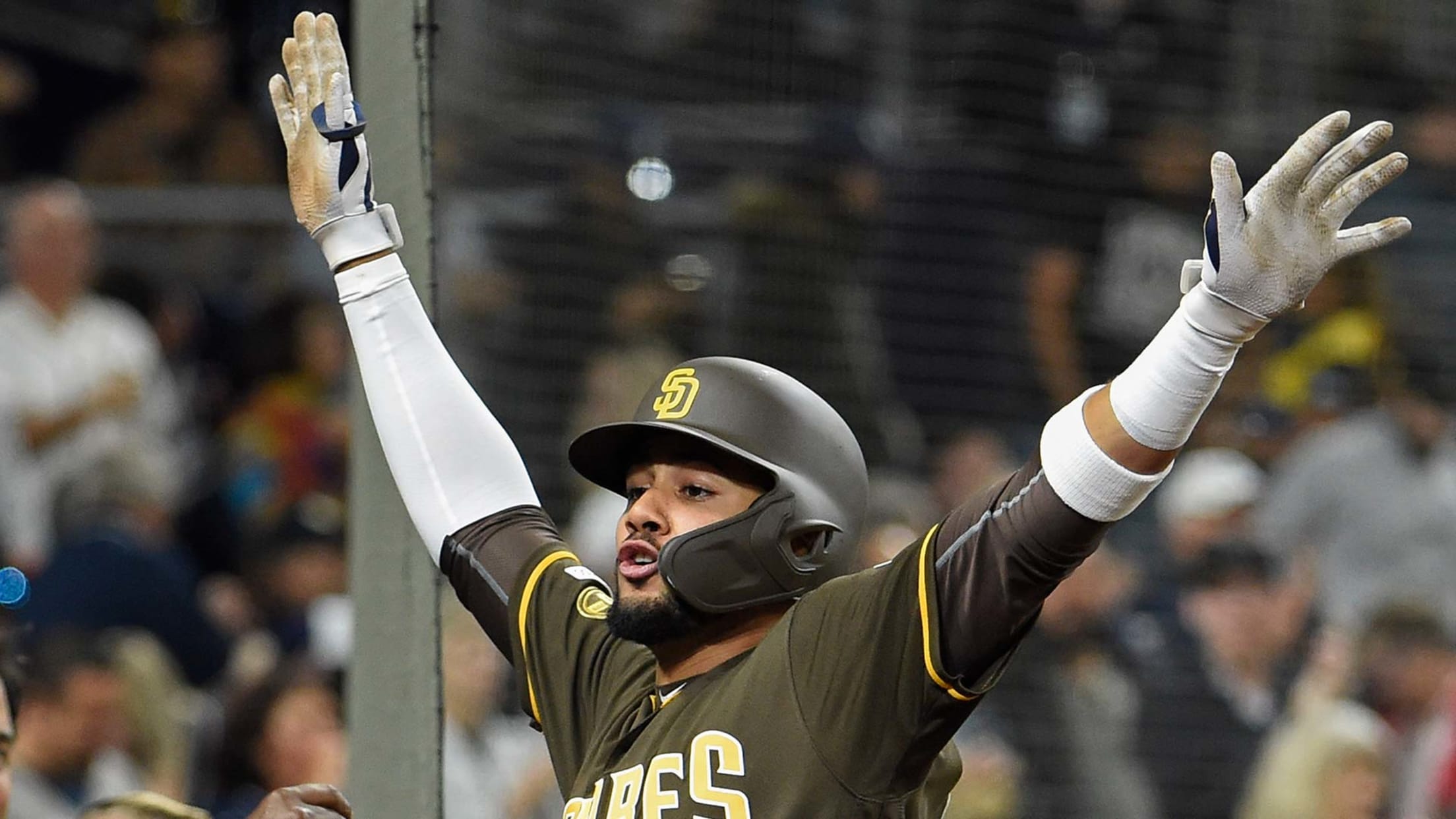 SAN DIEGO -- Forget the fact that he's only 20. Few hitters in baseball -- of any age – own a speed-and-power combo quite like Fernando Tatis Jr.. On Friday night, Tatis became the youngest player in baseball history to homer and steal three bags in a single game. Tim
Carpenter exits game with left knee contusion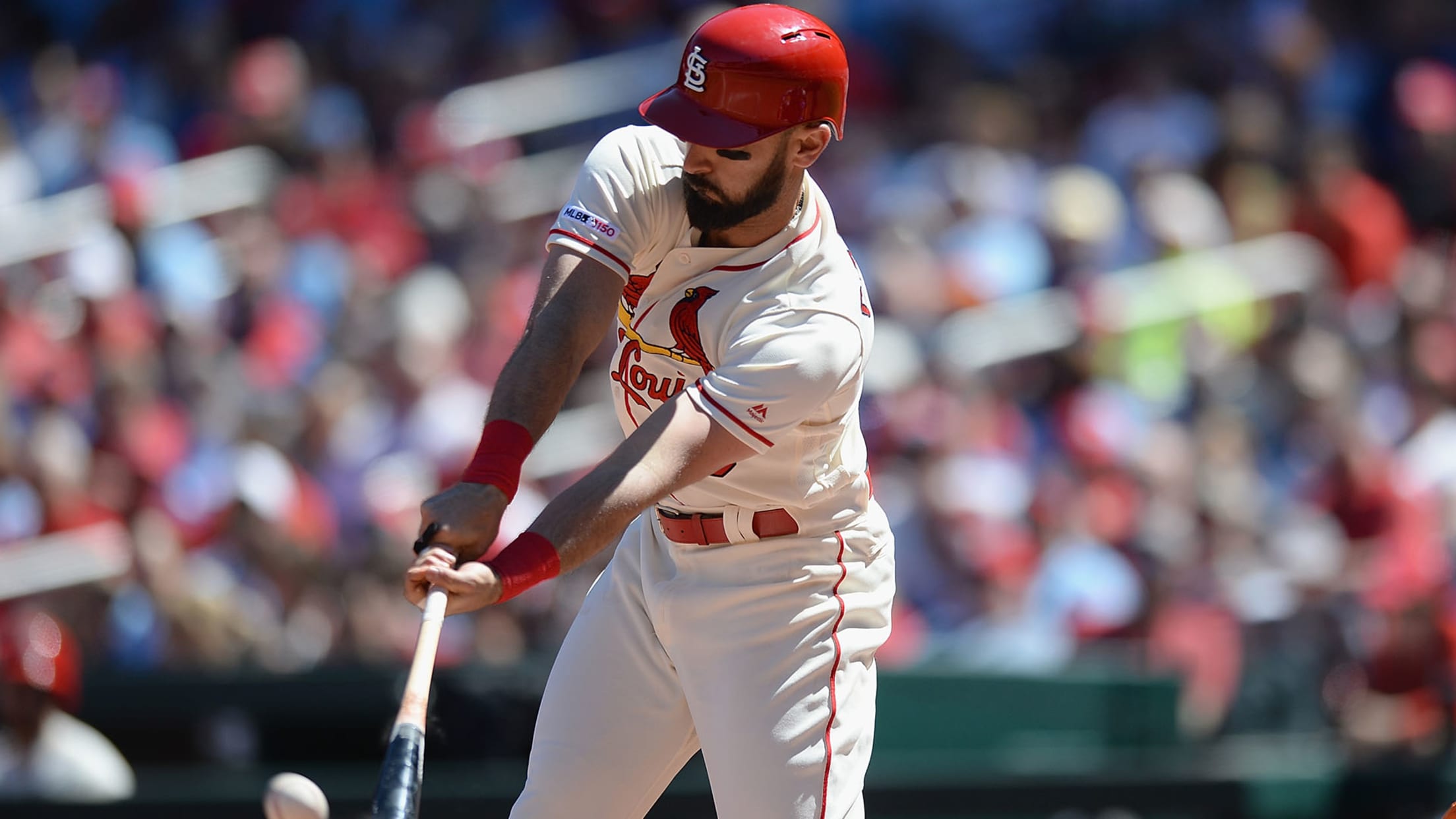 ST. LOUIS -- Before the Cardinals finished their 10-2 victory over the Mets on Saturday afternoon, Matt Carpenter was removed from the game for precautionary reasons, shortly after the third baseman fouled a pitch off his left knee. Officially, Carpenter was diagnosed with a left knee contusion. Though Carpenter was
How's this for a MLB debut? Tucker thrills
PITTSBURGH -- Cole Tucker arrived at PNC Park on Saturday morning to find a No. 3 jersey hanging in his new locker in the Pirates' clubhouse. That uniform was last worn by veteran super-utility man Sean Rodriguez, who sent a message to Tucker when word surfaced that the 22-year-old shortstop
Overturned homer leads to Boone ejection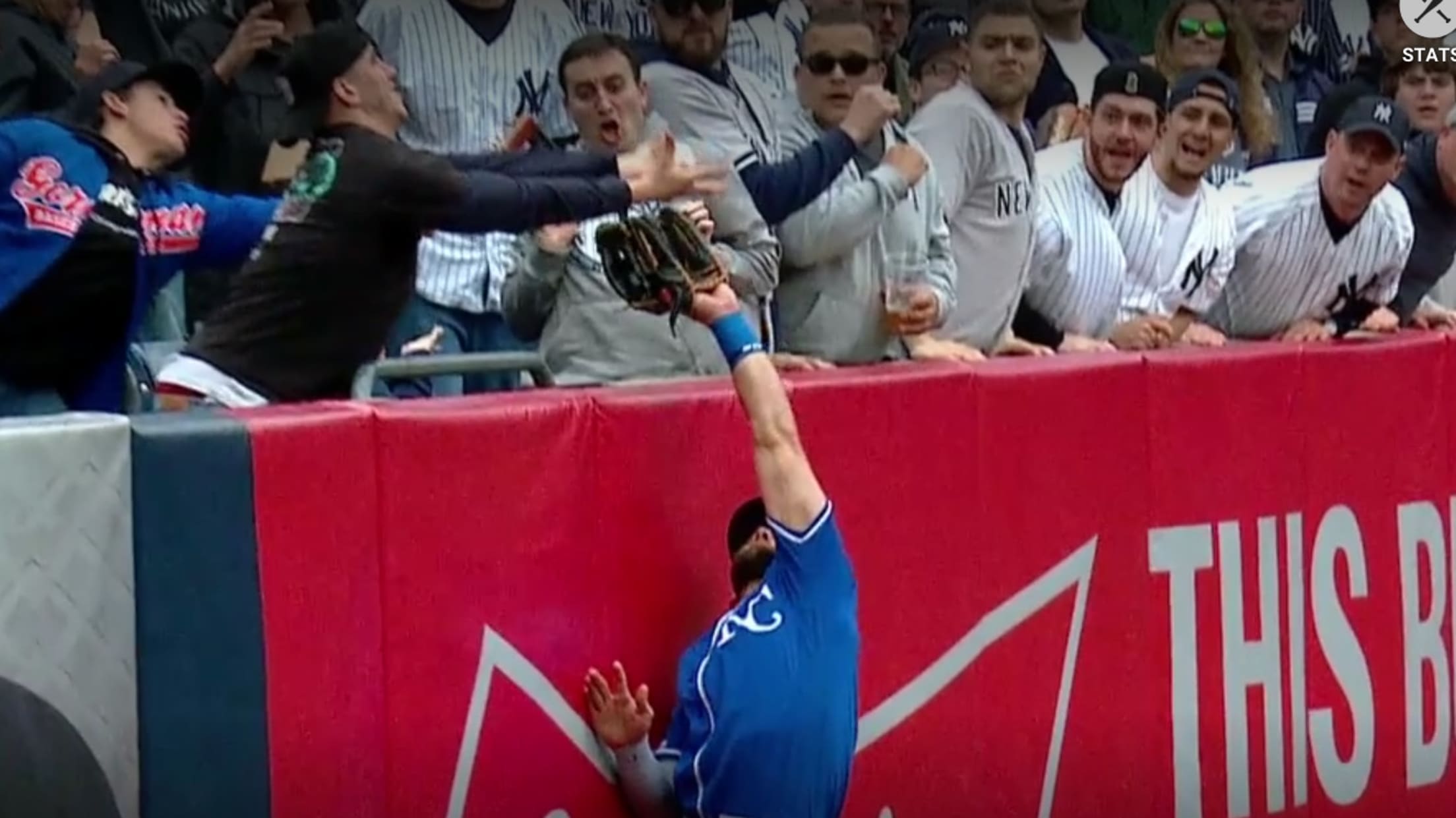 NEW YORK -- What was originally a Gleyber Torres three-run homer was overturned on replay. Bidding for the Yankees' third long ball of the day in the third inning on Saturday at Yankee Stadium, Torres hit a fly ball to left field that Royals outfielder Alex Gordon was leaping to
Mikolas excels in eight-inning start for Cards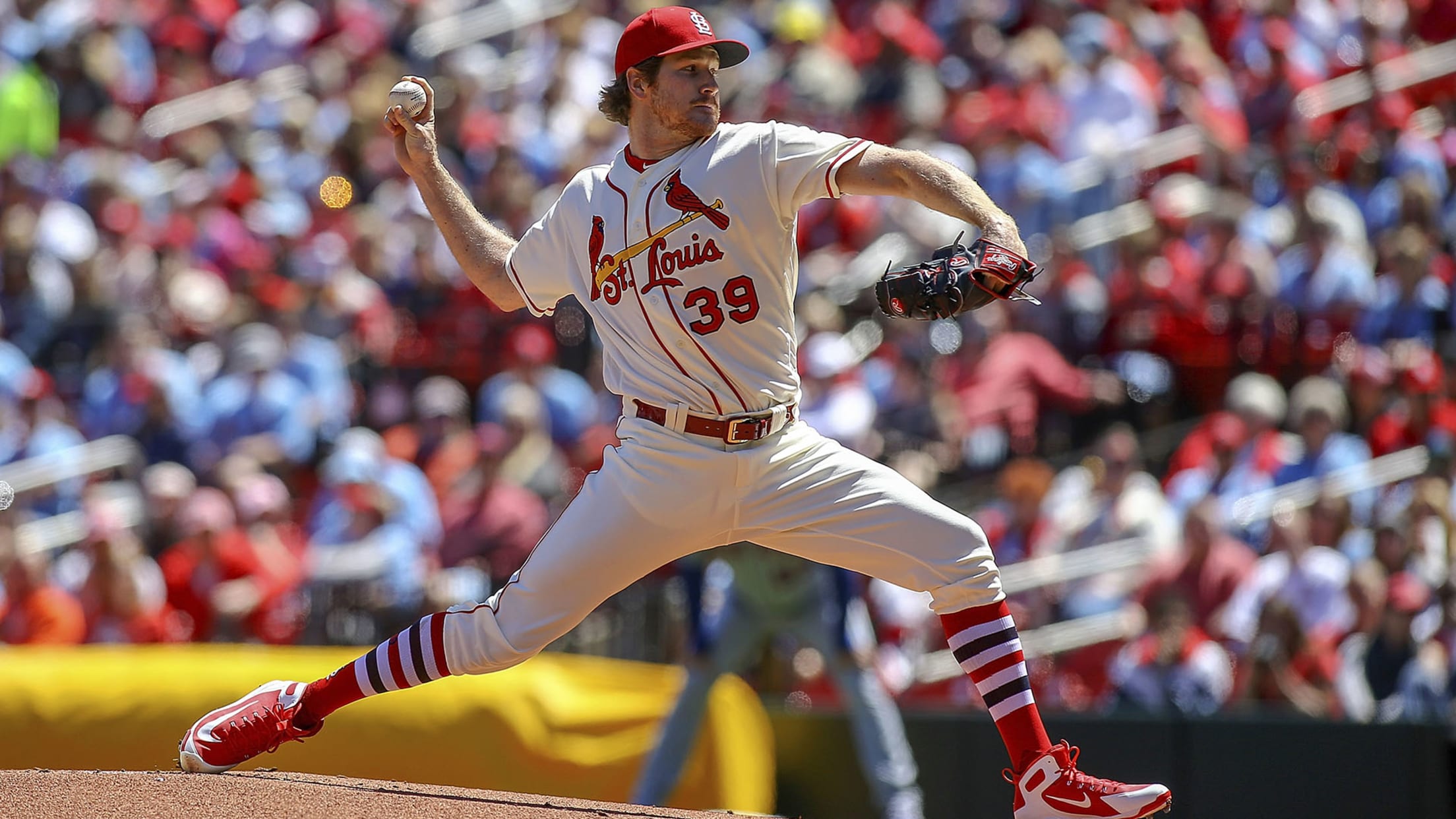 ST. LOUIS -- Rarely one to forcefully counter a critique, manager Mike Shildt took exception on Saturday morning to what he perceived to be a suggestion that the club needed to consider other starting pitching options amid a run of abbreviated starts. "If we're talking about the confidence in our
Chavis' arrival delayed in air, and on ground
Top prospect after adventure: 'I don't even know what day it is'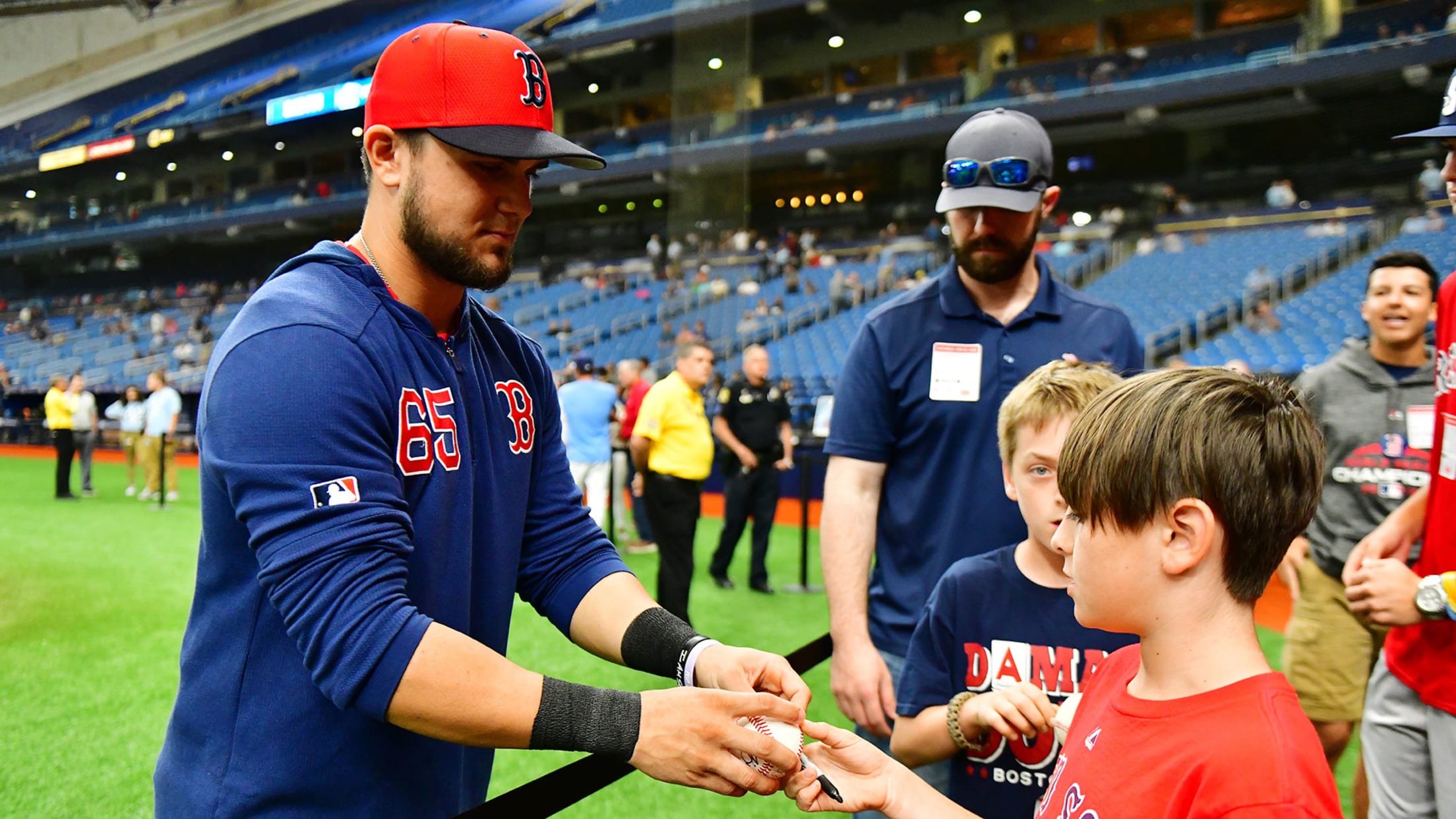 ST. PETERSBURG -- Michael Chavis' excitement was palpable as he entertained the media throng gathered around his locker on Saturday afternoon, animatedly describing his path to the big leagues. Only this story wasn't so much about Chavis' journey through the Minors en route to his first Major League callup as
Injury updates: deGrom, Judge, Eovaldi, Snell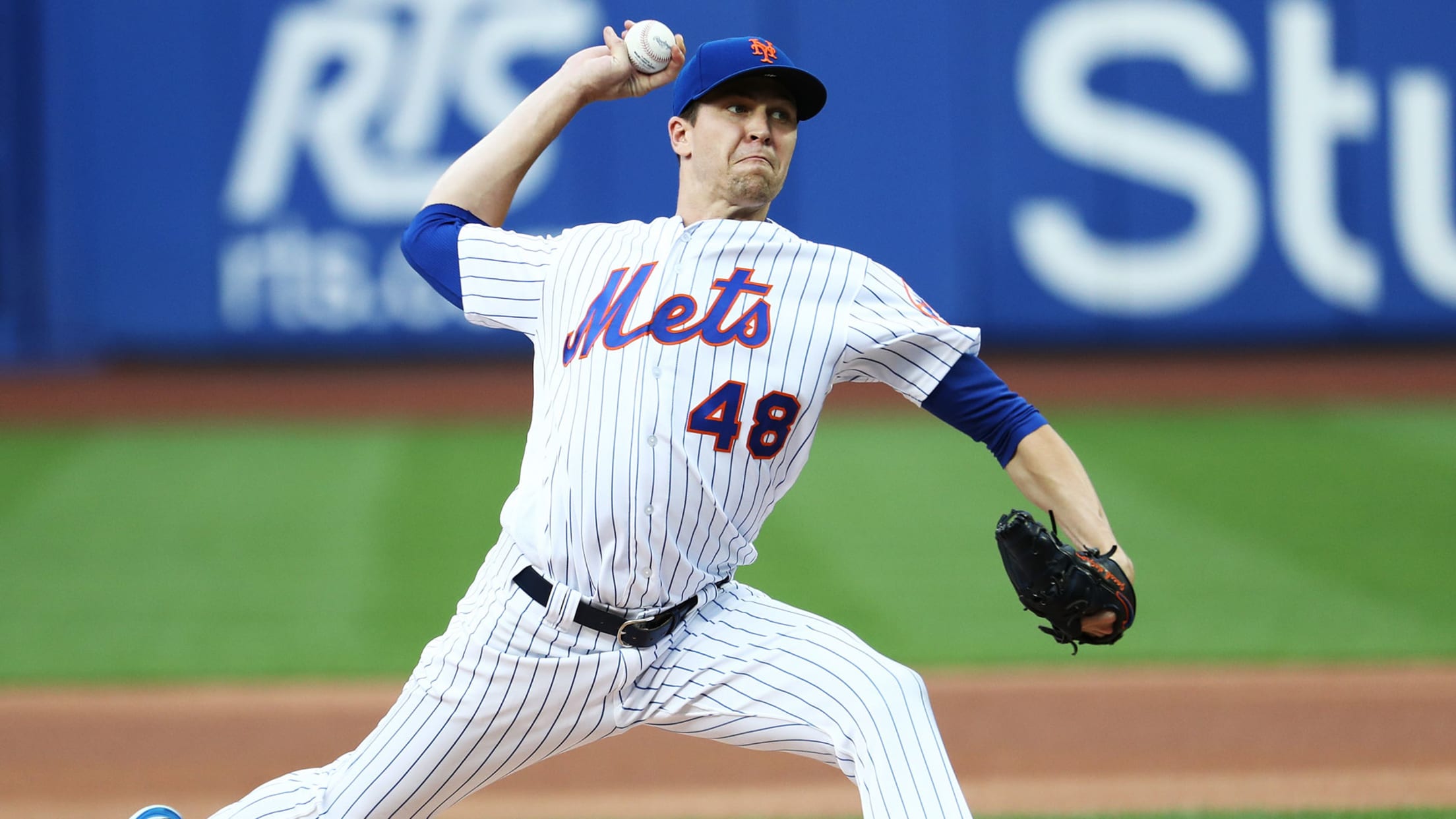 Here's a look at the latest injury news around the Majors.
Moncada maintaining even keel during breakout
Switch-hitter showing major improvement from right side; Jay making progress in return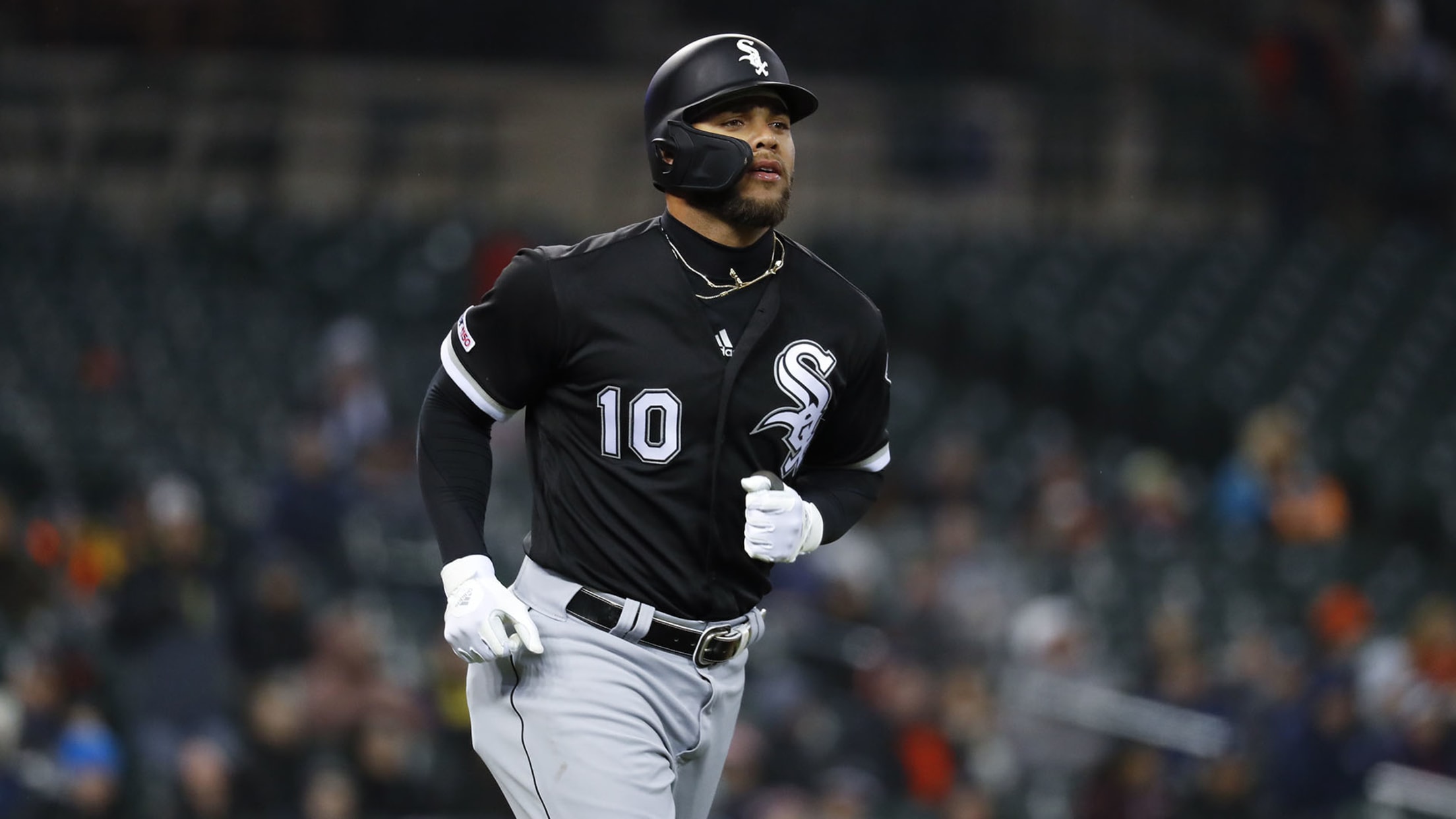 DETROIT -- Yoán Moncada deposited a baseball where very few baseballs have gone before at Comerica Park, with his home run traveling 458 feet in the first inning of Friday's 7-3 victory, marking the second-longest home run hit to straightaway center at Comerica since 2015, per Statcast. "That was the
Sanchez set to rejoin Yankees after rehab game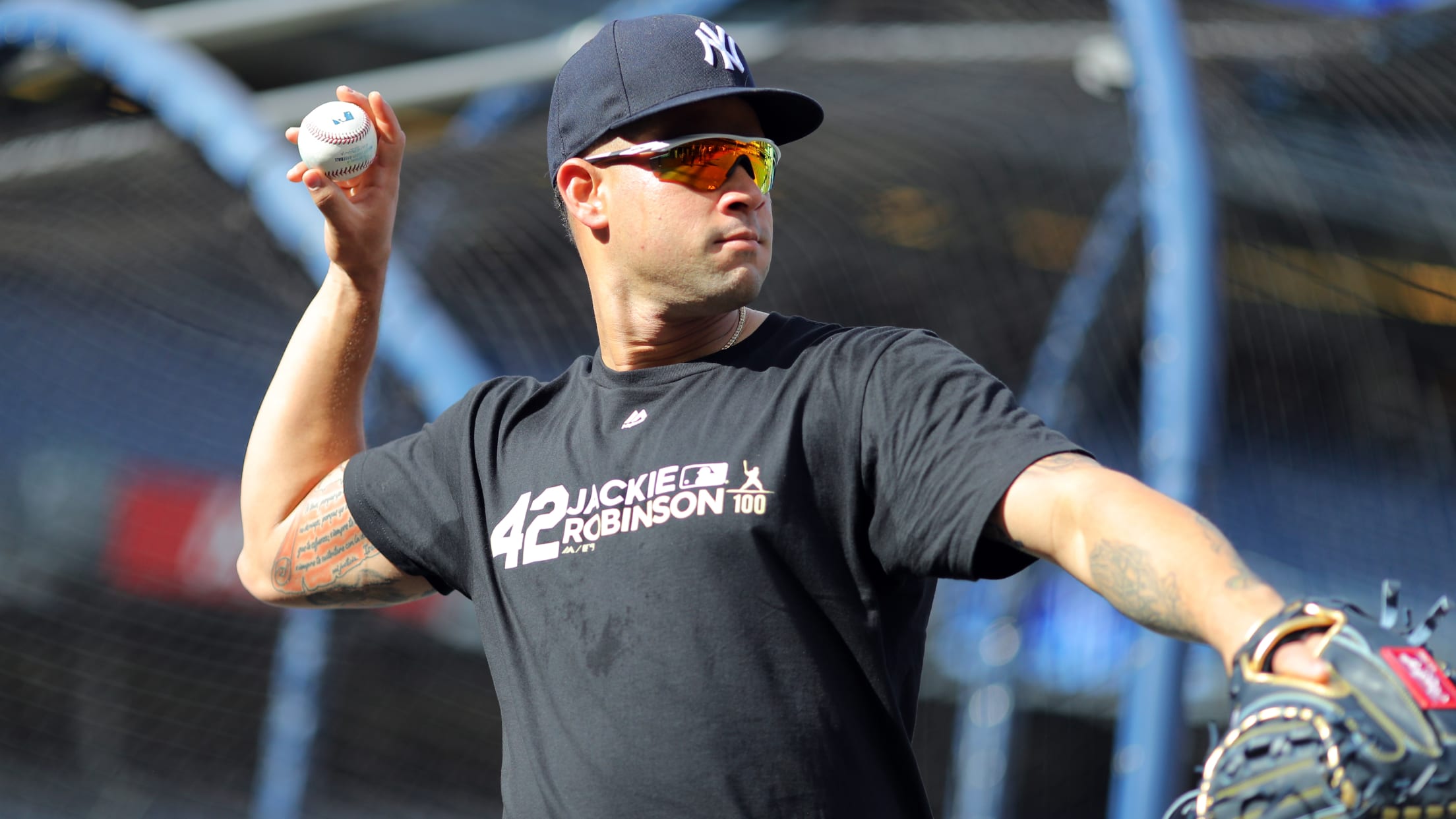 NEW YORK -- The Yankees are expecting Gary Sánchez back during their upcoming road trip, manager Aaron Boone said Saturday. Sánchez has been on the injured list since April 12 with a left calf strain. Prior to the injury, he was hitting .268 with six home runs and 11 RBIs.
This ace looks unhittable once again
Armed with one of MLB's filthiest pitches, Castillo is back to '17 form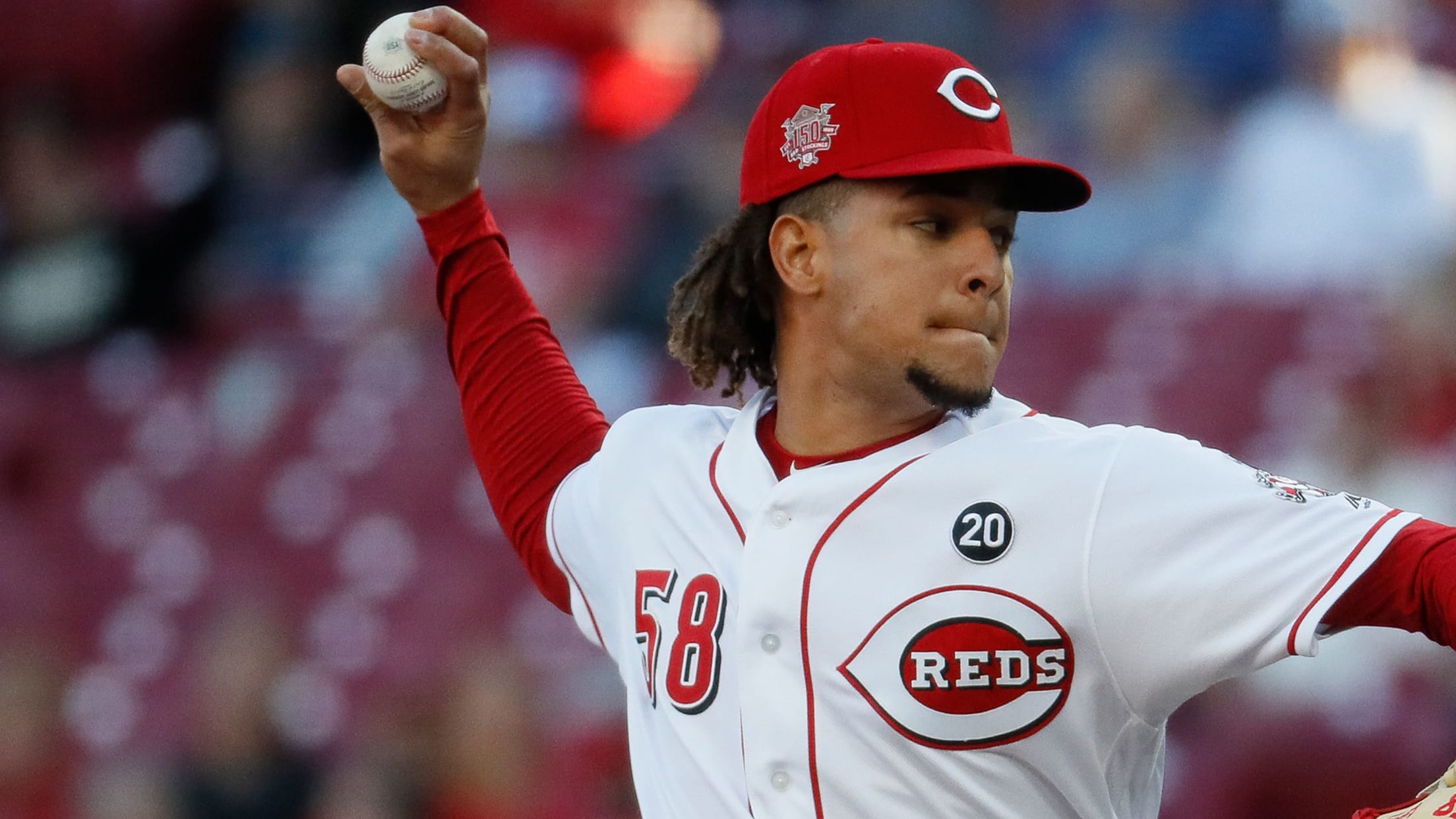 One of the big questions in Cincinnati (and in fantasy circles, too) last April was, "What happened to Luis Castillo?" After an electric rookie start in summer 2017, the righty was carrying a 7.85 ERA and a garish 1.9 HR/9 rate through the season's first month. But a year later,