Hall opens its doors for unforgettable '19 Class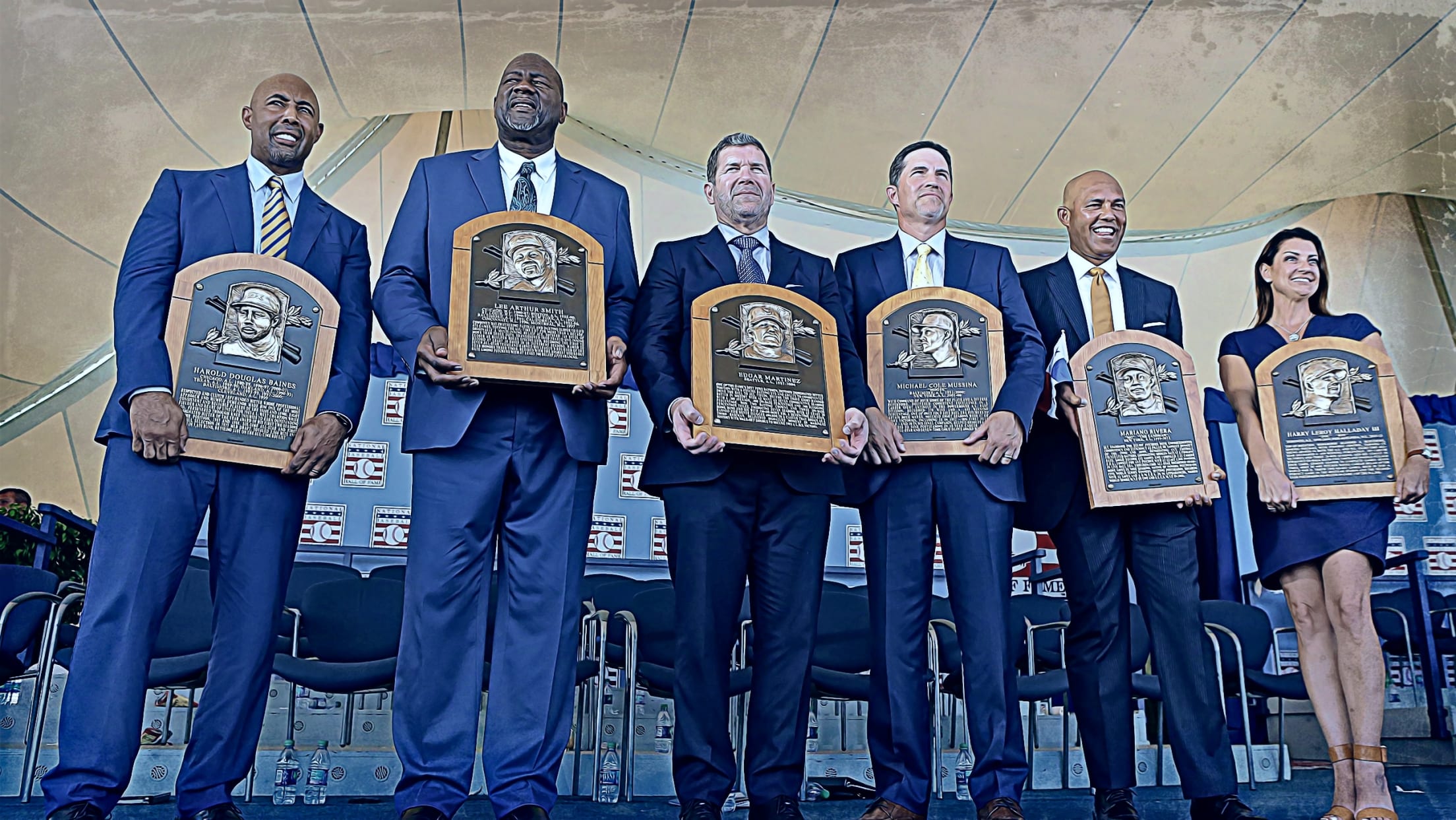 COOPERSTOWN, N.Y. -- Because baseball can sometimes resemble religion and a special Sunday service was scheduled, they poured into this tiny town, and they streamed up Susquehanna Avenue in paraphernalia-wearing packs. New Yorkers donning the No. 42, teal-clad Pacific Northwesterners and folks from all points in-between came to pay homage
HOF Class of 2019's speeches, sights & sounds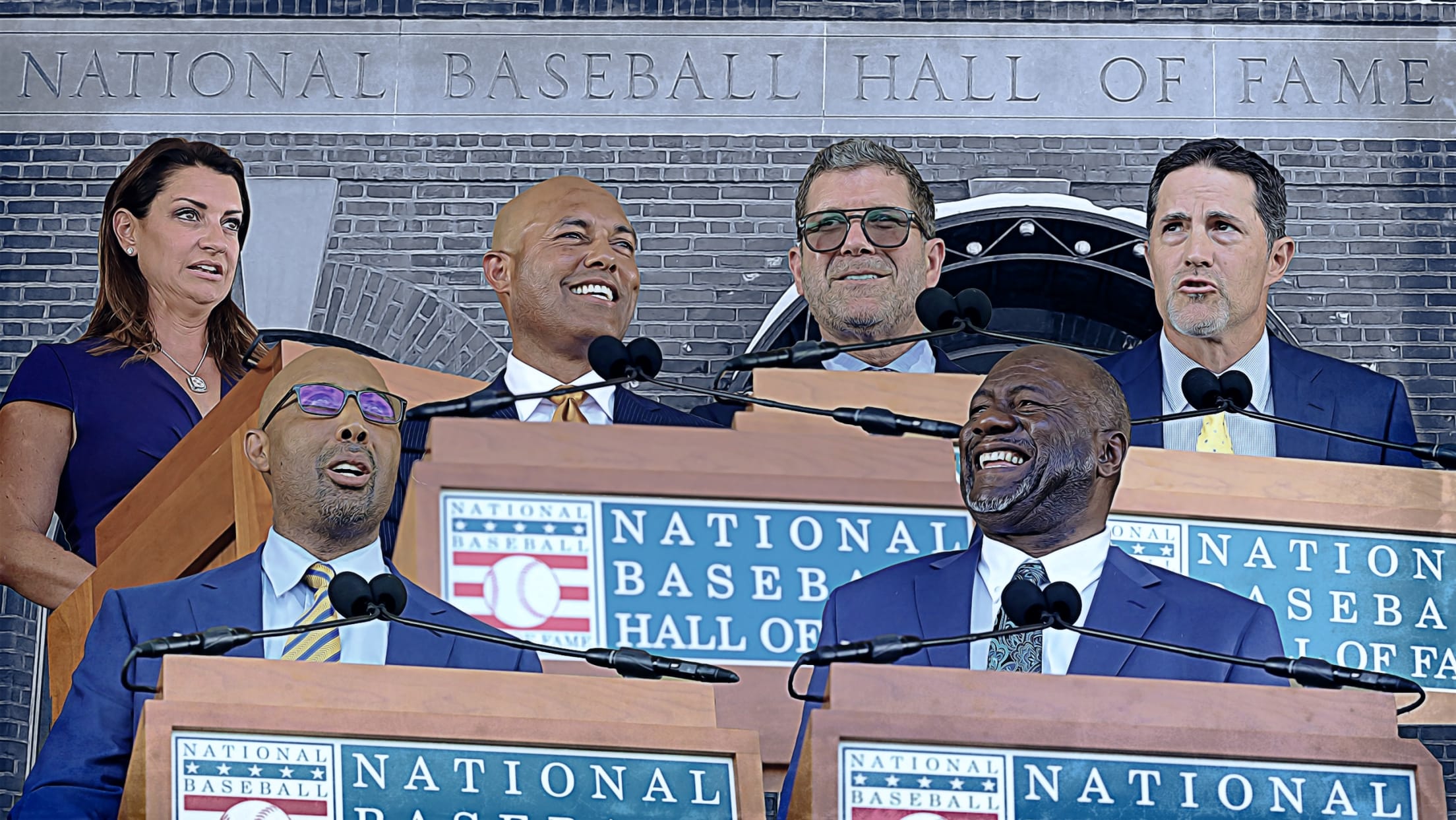 Every July, baseball's greatest legends gather in Cooperstown as new members of the Hall of Fame are inducted into the sport's most hallowed institution. The Class of 2019 -- Mariano Rivera, Roy Halladay, Mike Mussina, Edgar Martinez, Lee Smith and Harold Baines -- includes the greatest closer of all time
Mo knows closing: Rivera wraps HOF ceremony
'Baseball is a team sport. You cannot do it alone. And this honor is the same thing'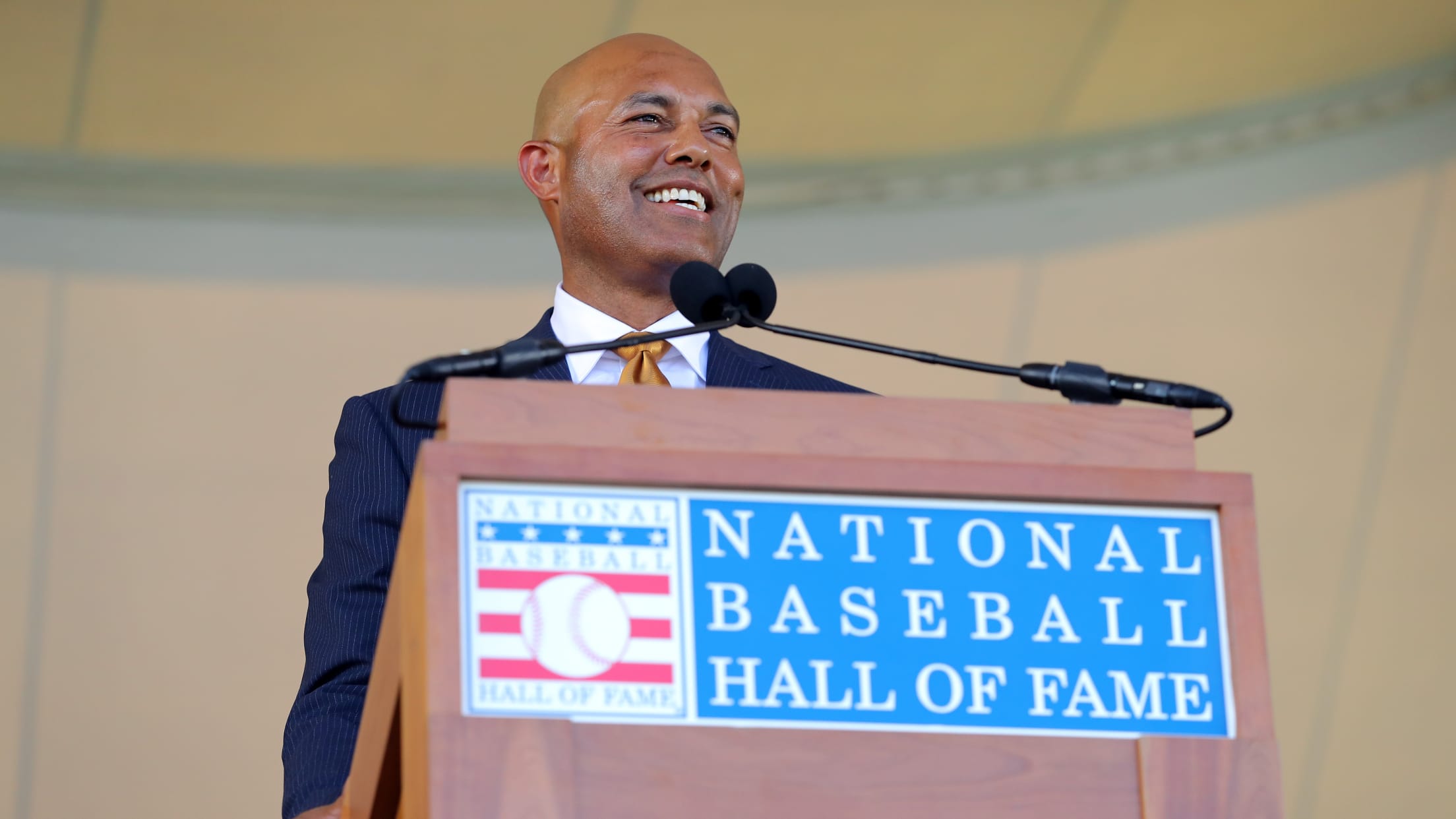 COOPERSTOWN, N.Y. -- Well, of course, Mariano Rivera was the closer. To have him fill any other role in the National Baseball Hall of Fame induction ceremony outside the Clark Sports Center would have been some sort of sacrilege. So just after former teammate Bernie Williams filled this picturesque summer
Patient and prepared, Edgar enters Hall of Fame
DH extraordinaire enshrined before family, baseball world, well-traveled Mariners fans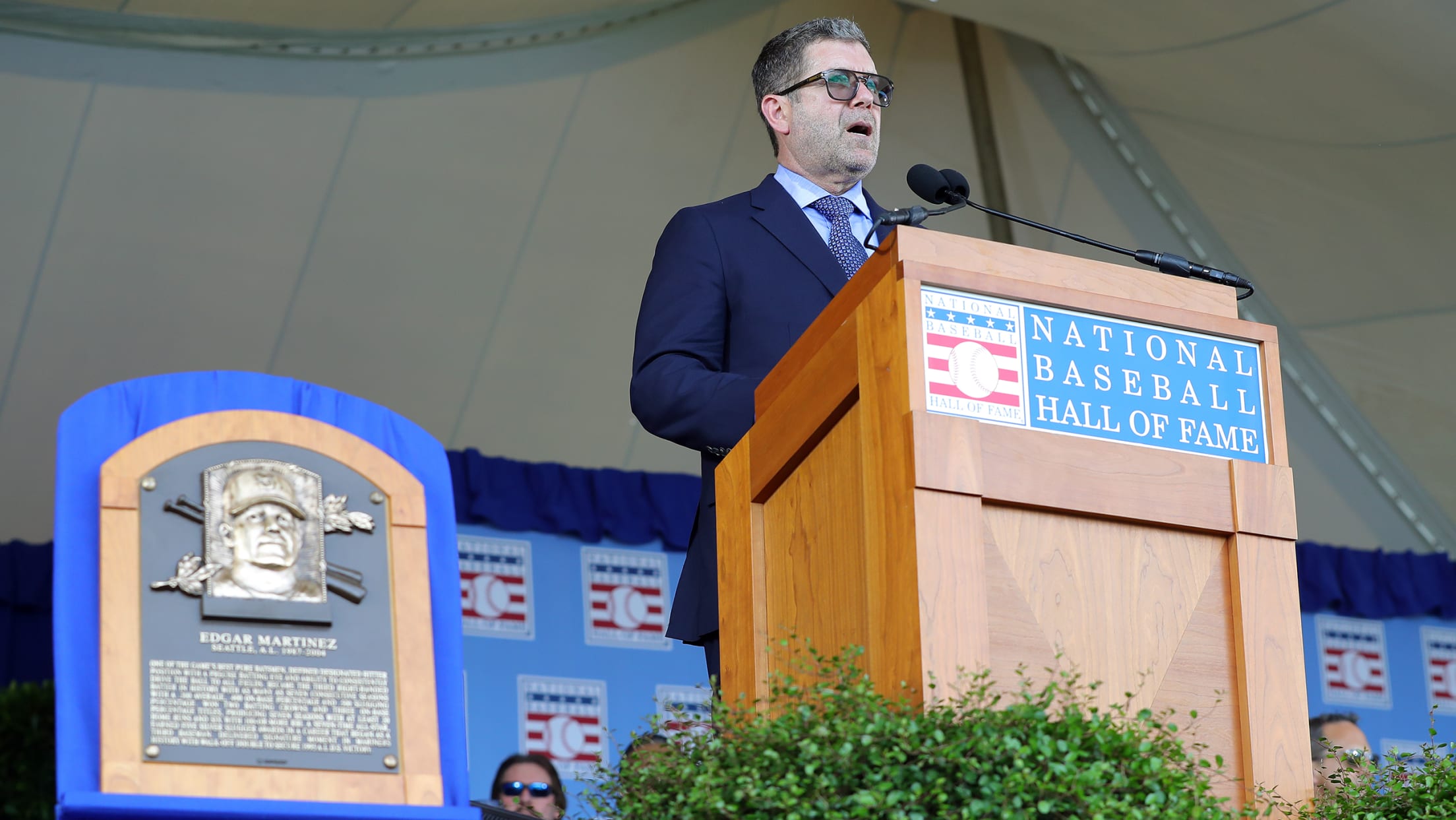 COOPERSTOWN, N.Y. -- Edgar Martinez, who used to weigh his bats to make sure of their precision, carefully weighed his words Sunday as he accepted his induction into the National Baseball Hall of Fame. He also gave a quick estimate on his newest prize possession, his Hall of Fame plaque
Mussina proud to join 'best who ever played'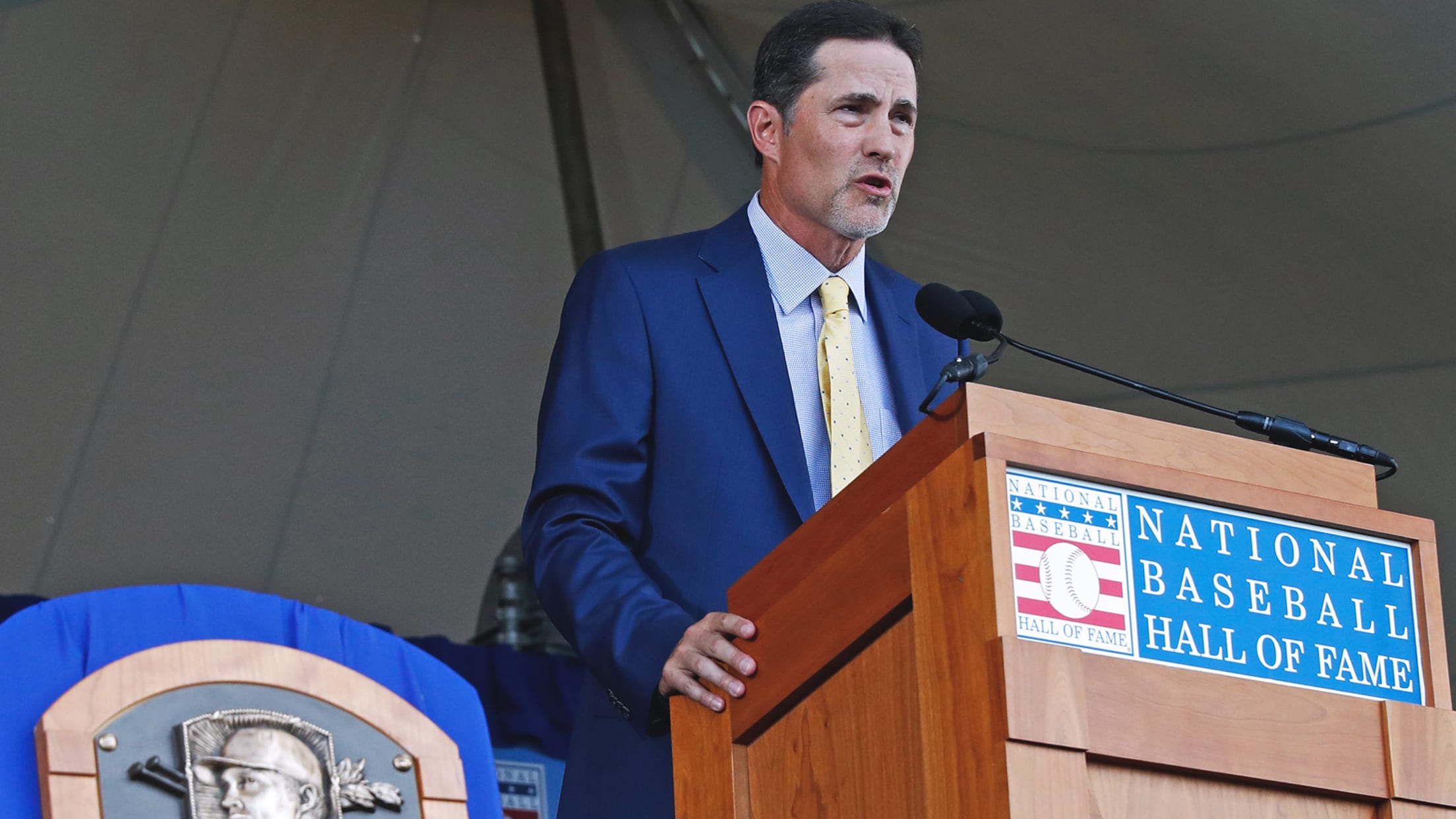 COOPERSTOWN, N.Y. -- The hallowed halls in Cooperstown gained a pillar of consistency on Sunday as Mike Mussina, one of baseball's most dependable starters of the last few decades, took his place among the game's all-time greats. Mussina -- a durable, cerebral Orioles and Yankees right-hander of the 1990s and
Halladay's Hall induction celebrated with grace
Widow of late pitcher 'sincere and genuine' in expressing gratitude for remarkable career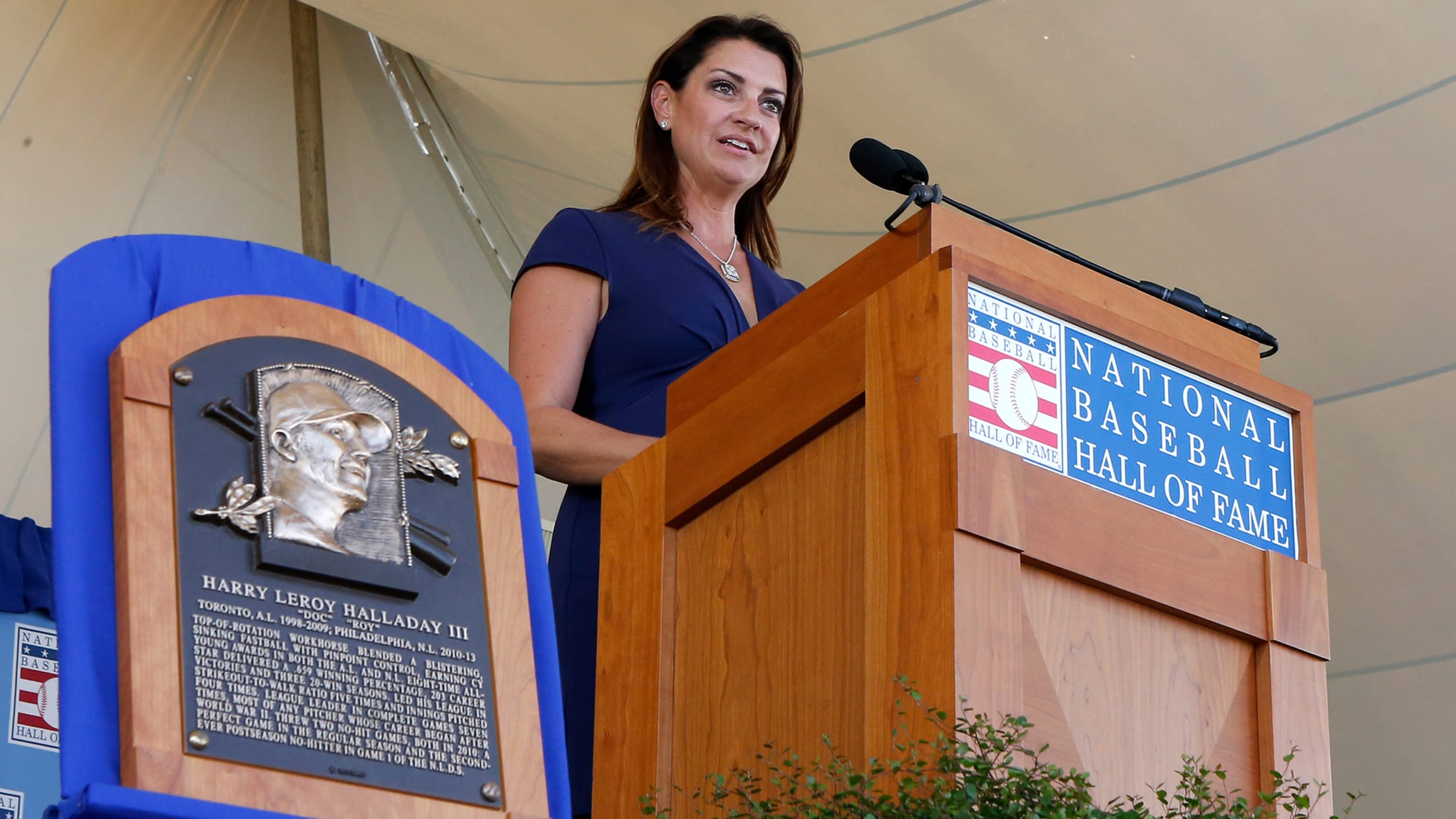 COOPERSTOWN, N.Y. -- It is something that crossed everybody's mind over the past several months, but never more so than Sunday. How would Roy Halladay have felt about Sunday's induction into the National Baseball Hall of Fame, which he joined posthumously alongside Mariano Rivera, Edgar Martinez, Mike Mussina, Lee Smith
Smith shares credit for ascension to Hall
Closer cites loyalty, dependability as keys to success in induction speech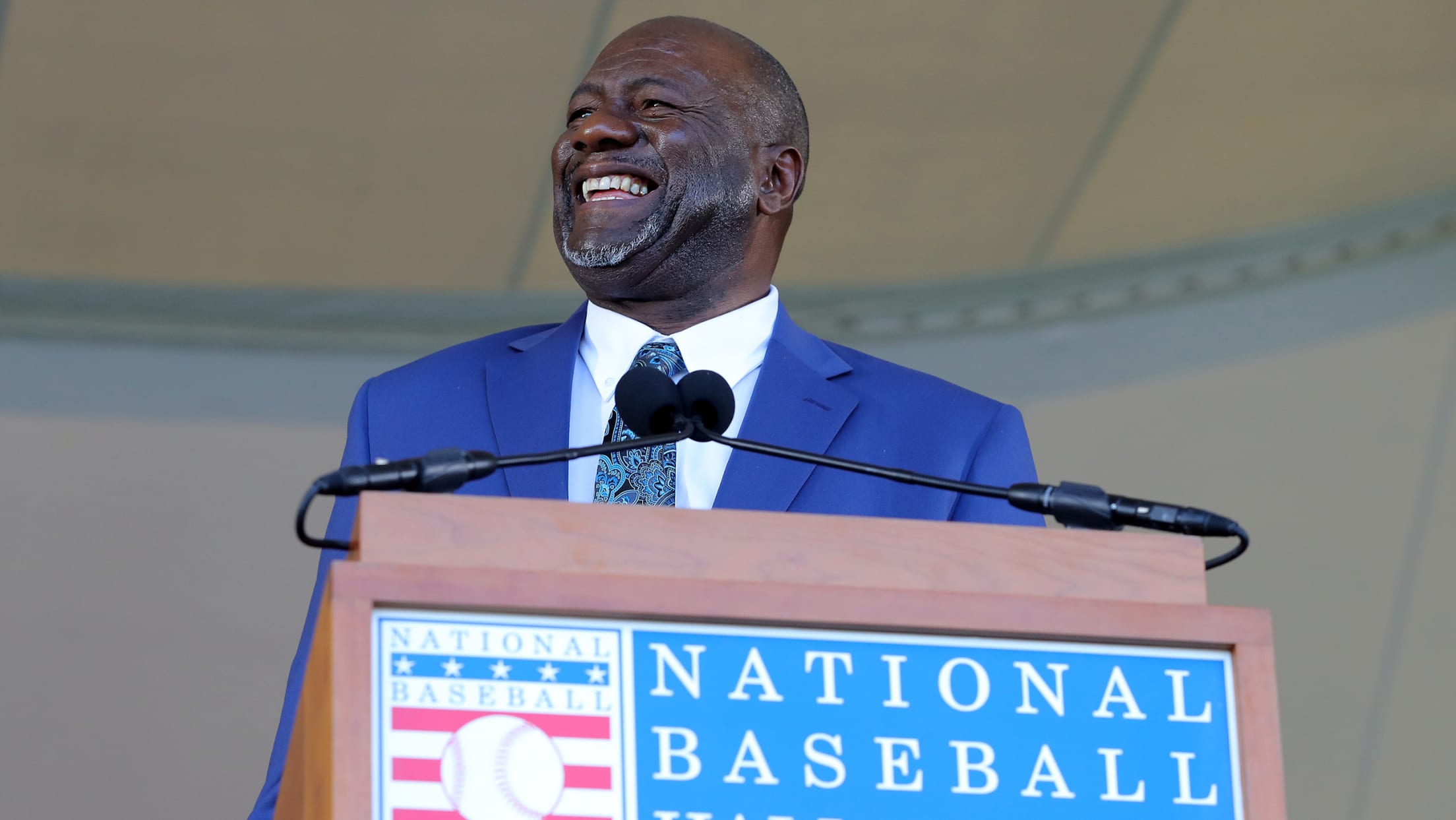 COOPERSTOWN, N.Y. -- Lee Smith's journey from the mound to Cooperstown was much like his entrance in from the bullpen, slow and deliberate. On Sunday, he finally arrived. • Complete Hall of Fame coverage Smith, 61, retired in 1997 as baseball's all-time saves leader. He still ranks third on the
Soft-spoken Baines emotional on Hall induction
Family, community, teammates central to slugger's induction speech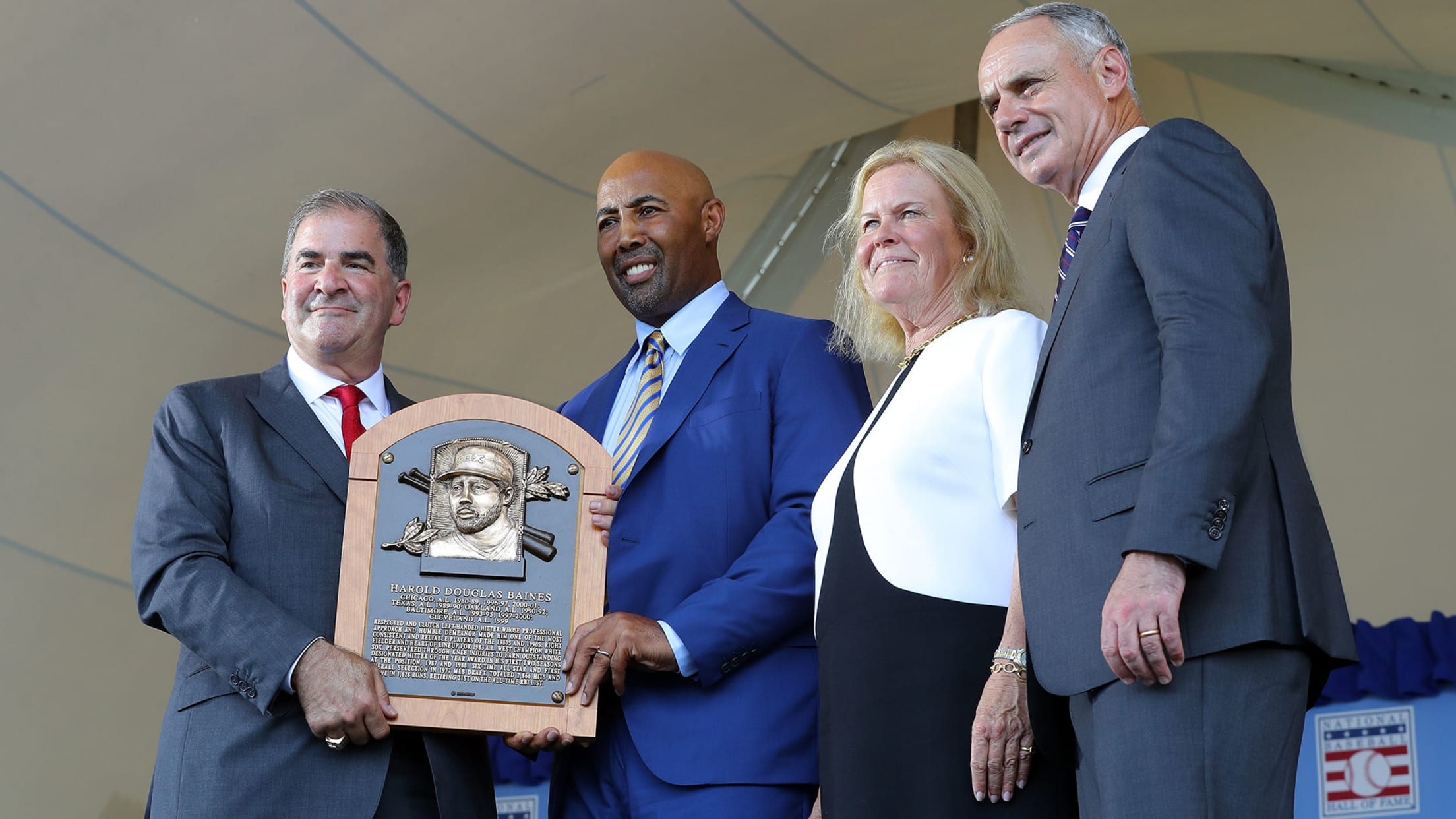 As Harold Baines stepped to the podium Sunday after officially being inducted into the National Baseball Hall of Fame in Cooperstown, he delivered a message to his old friends and teammates. "You can start your stopwatch now to time how long this speech is going to be," Baines said. "I
Hall of Fame inductions by year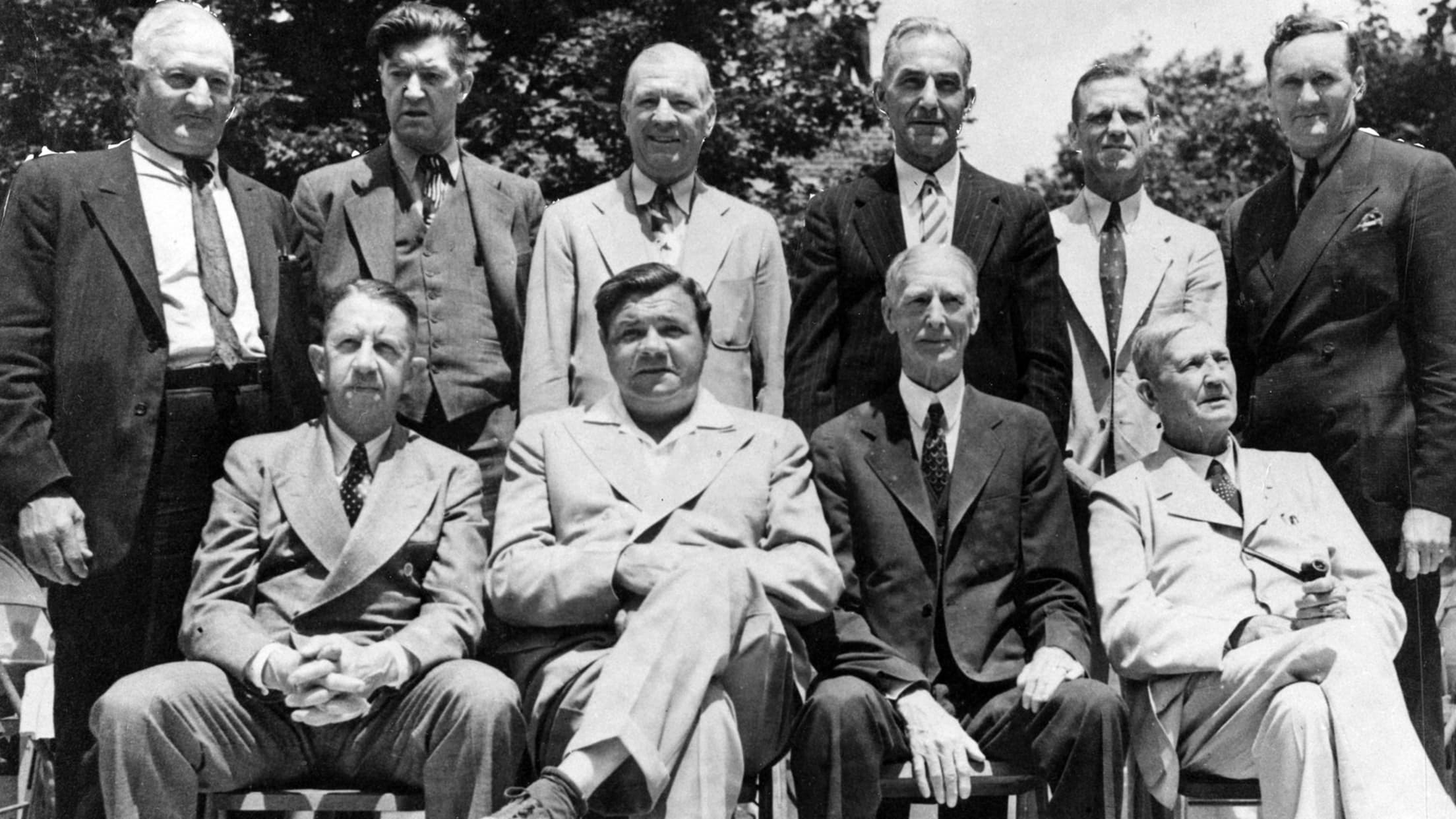 Here are the 341 members of the National Baseball Hall of Fame, sorted by the years they were inducted. 2023 Fred McGriff, Scott Rolen (Note: The 2023 induction ceremony is scheduled for July 23 in Cooperstown, N.Y.) 2022 Bud Fowler, Gil Hodges, Jim Kaat, Minnie Miñoso, Tony Oliva, Buck O'Neil,
HOF players and managers, broken down by team
Cap choices accompany legends' Cooperstown plaques for eternity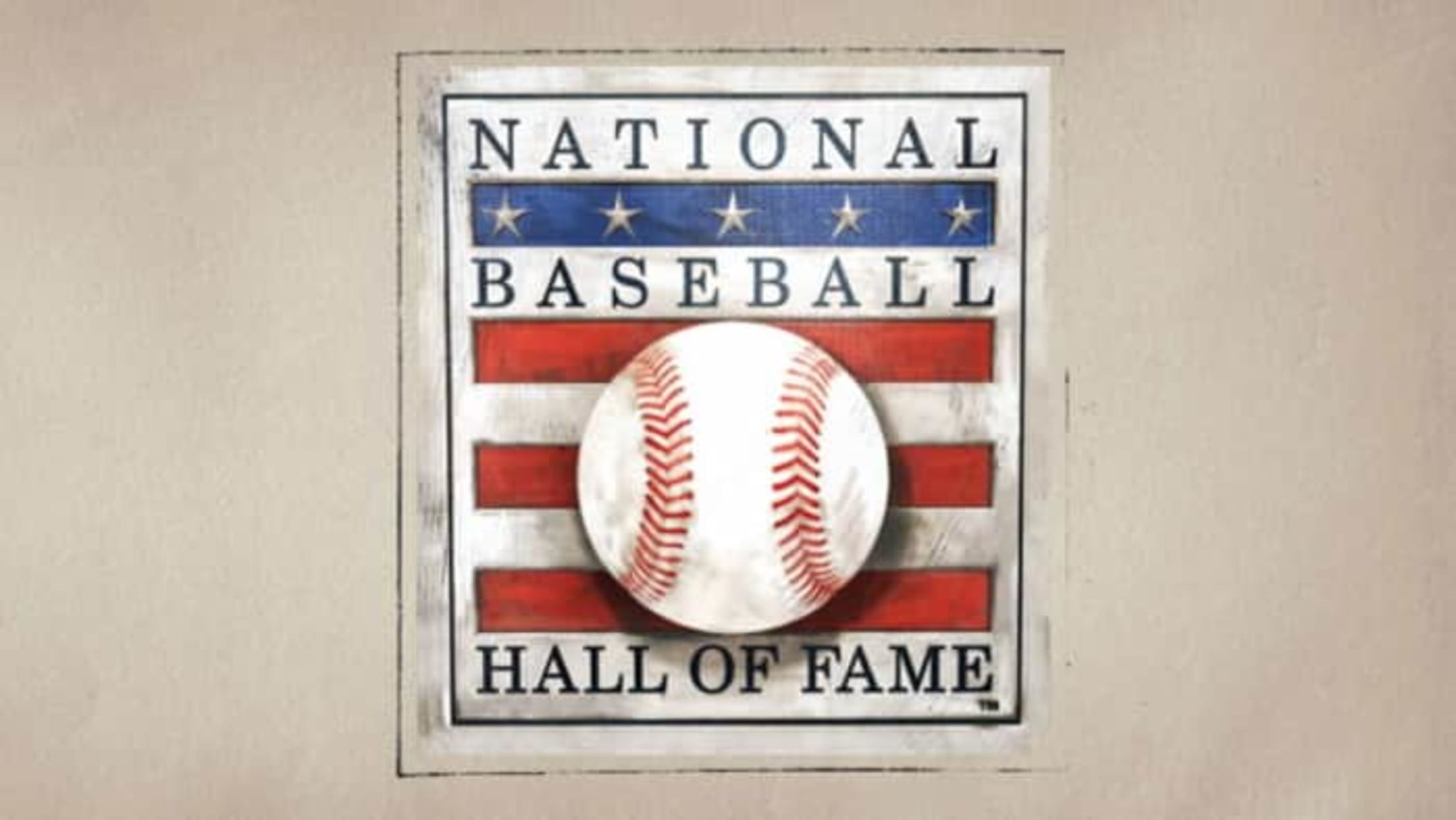 When Induction Day rolls around in Cooperstown, the biggest thrill for a fanbase (outside of celebrating the actual player, of course) might be seeing its team's logo ensconced on the bronze plaque. The designation typically means that the player defined his career in that city -- or perhaps even led
Who taught Doc the cutter? Only the best to do it
Cutter grip ball, once shared with late pitcher, among items in New Inductees exhibit
COOPERSTOWN, N.Y. -- Among the more than 40,000 three-dimensional artifacts in the National Baseball Hall of Fame and Museum, one stands out as profoundly poignant on this induction weekend. It's a baseball with two fingers and a thumb traced in blue ink over the curved red seams and white horsehide,
Spotlight on Baines as he enters Hall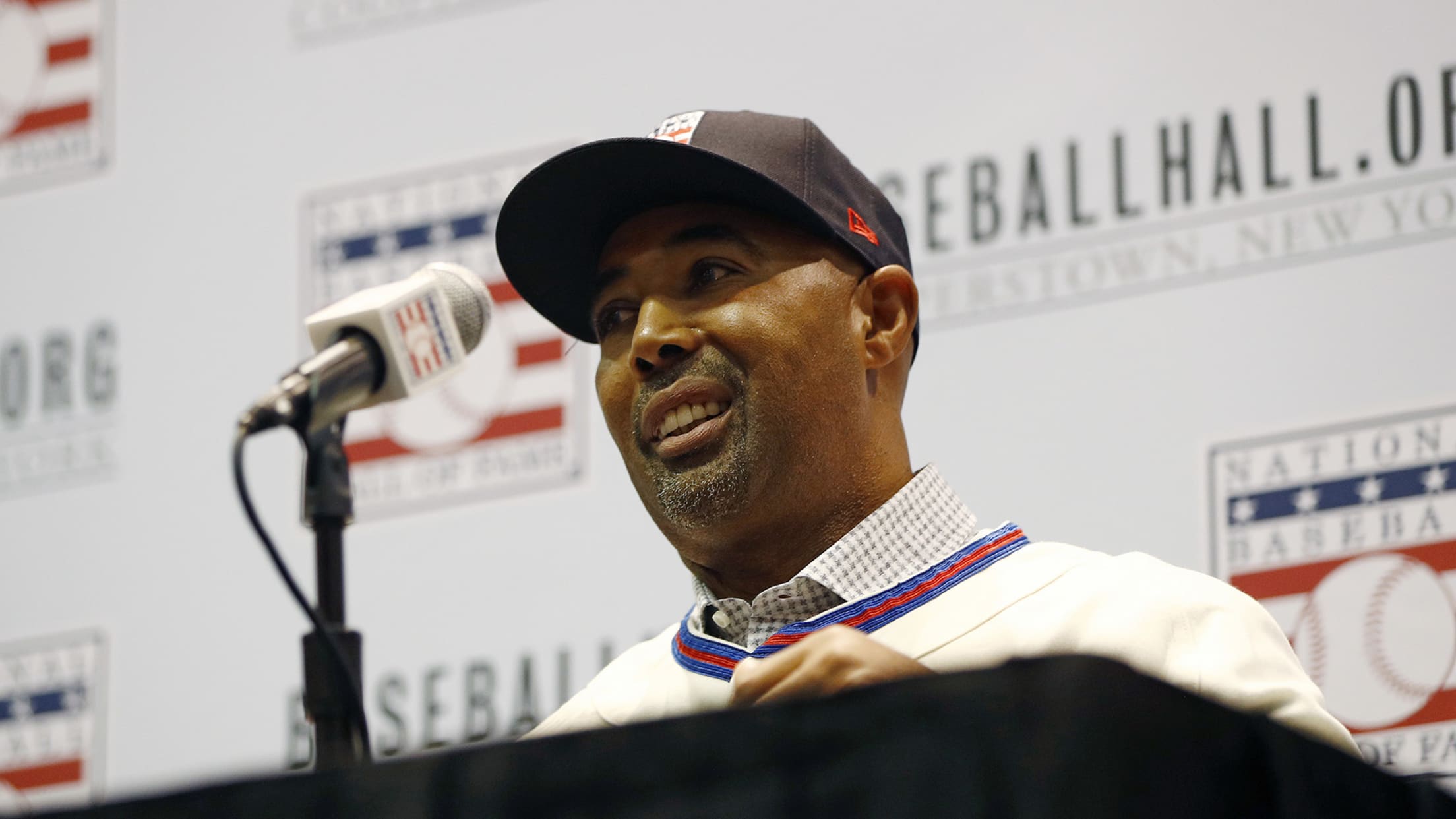 COOPERSTOWN, N.Y. -- For Harold Baines, the spotlight that comes with being inducted into the National Baseball Hall of Fame is definitely not his favorite part of the process. After posing for pictures with the other four living members of the 2019 class for a huge throng of photographers on
Mariano's last game produced a special moment
Podcast: Hear Hall of Famer describe handing the ball to Jeter, Pettitte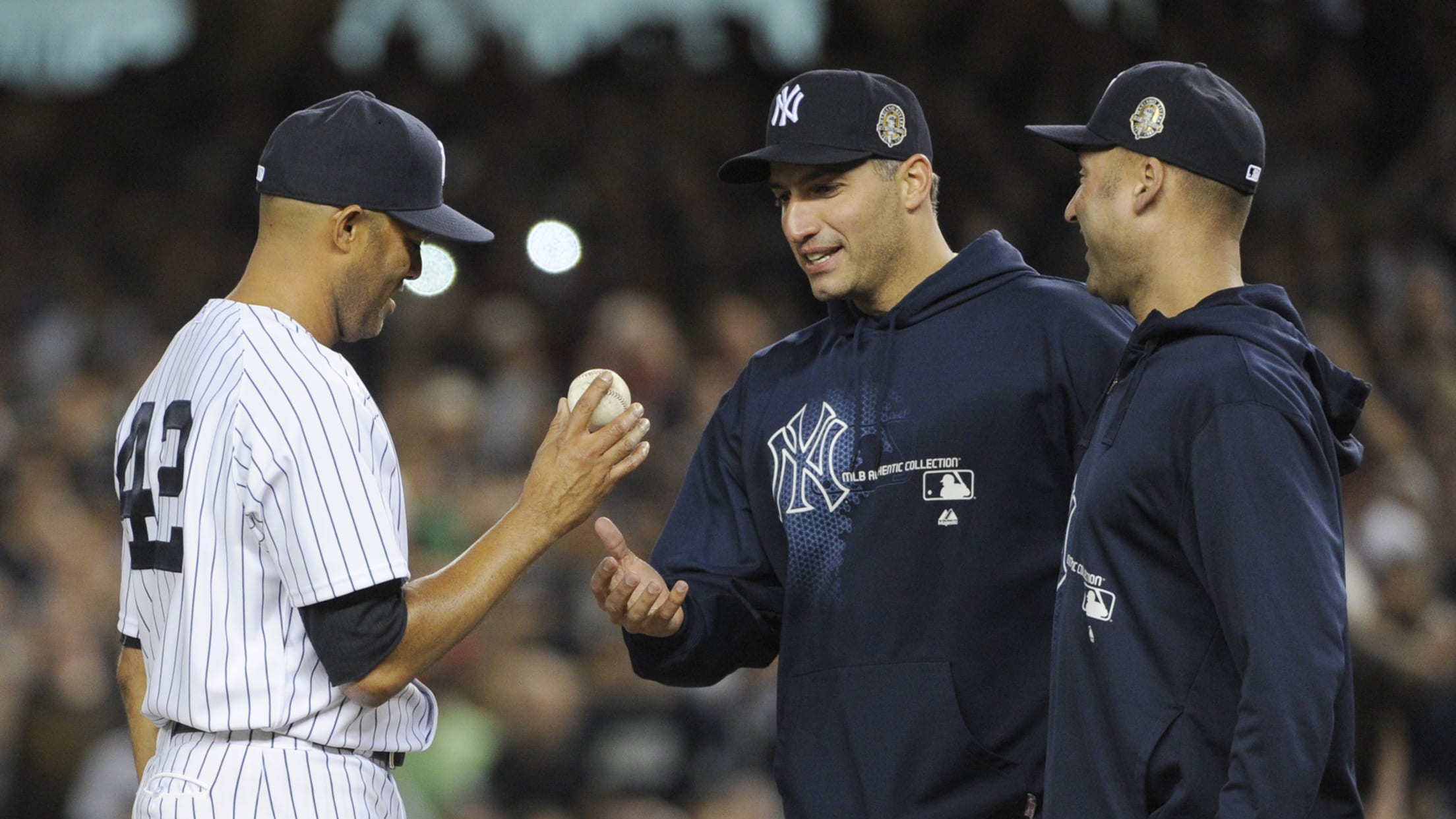 Mariano Rivera had accomplished everything he could have possibly dreamed of. During his 19-year career, the right-hander had saved more games than anybody in history, won five World Series championships and earned the respect of everybody involved with the game. The Yankee had experienced a magical moment at the All-Star
Oral history of Edgar's hit that saved Seattle
25 years ago, Hall of Famer's clutch double preserved baseball in Emerald City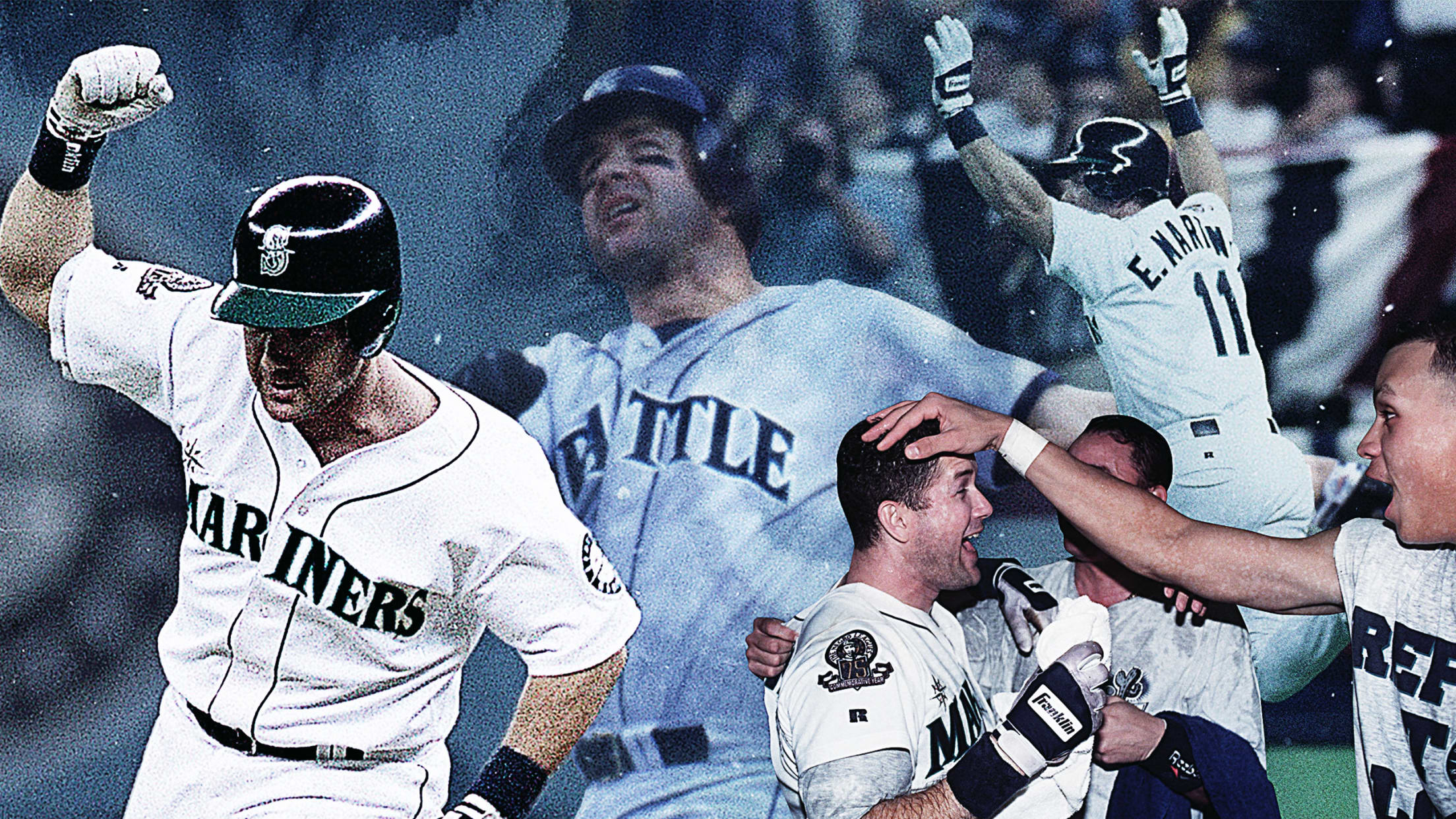 SEATTLE -- The defining moment of Edgar Martinez's 18-year career with the Mariners has been replayed time and again, and for good reason. "The Double," as it's simply known to Mariners fans, did more than put Martinez on the national map 25 years ago, on Oct. 8, 1995. Many believe
Mariano sure knows what a 'gate' is now
JFK Delta terminal honors legendary closer, renames Gate 42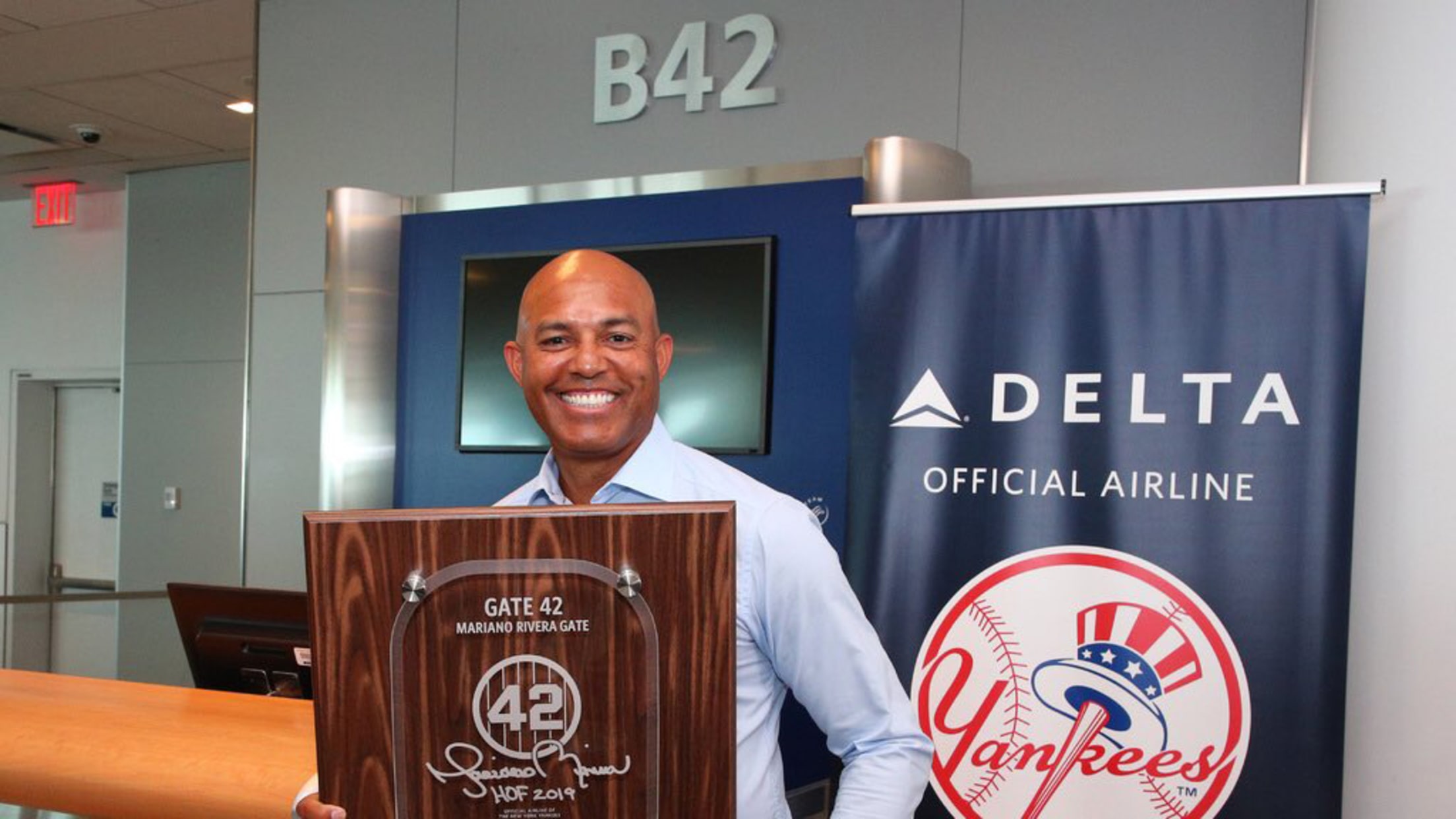 After signing with the Yankees in 1990, Mariano Rivera took the first plane ride of his life, flying from his native Panama to Miami. He didn't even know what an airport gate was. Now, the legendary closer has one dedicated to him at one of the largest terminals in the
Mariano for Felix Fermin? Deal almost happened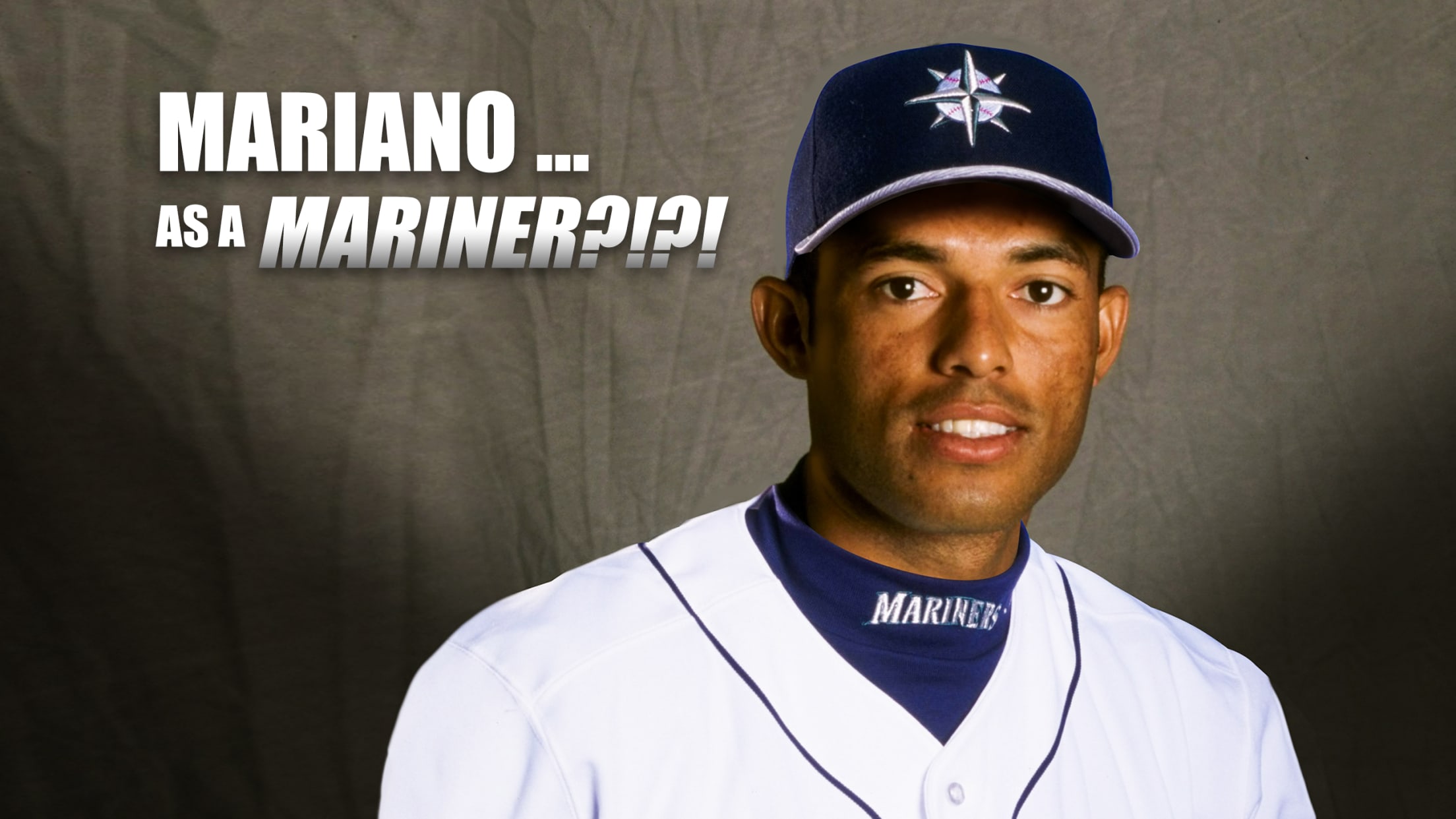 Now pitching for the Seattle Mariners, No. 42, Mariano Rivera. It's difficult to imagine, but that unfathomable scenario was close to becoming a reality. MLB.com's Full Account takes a deep dive into Mariano Rivera's life, including that time the Yankees nearly traded him to Seattle -- a move that would
Listen to Mariano's story, in his own words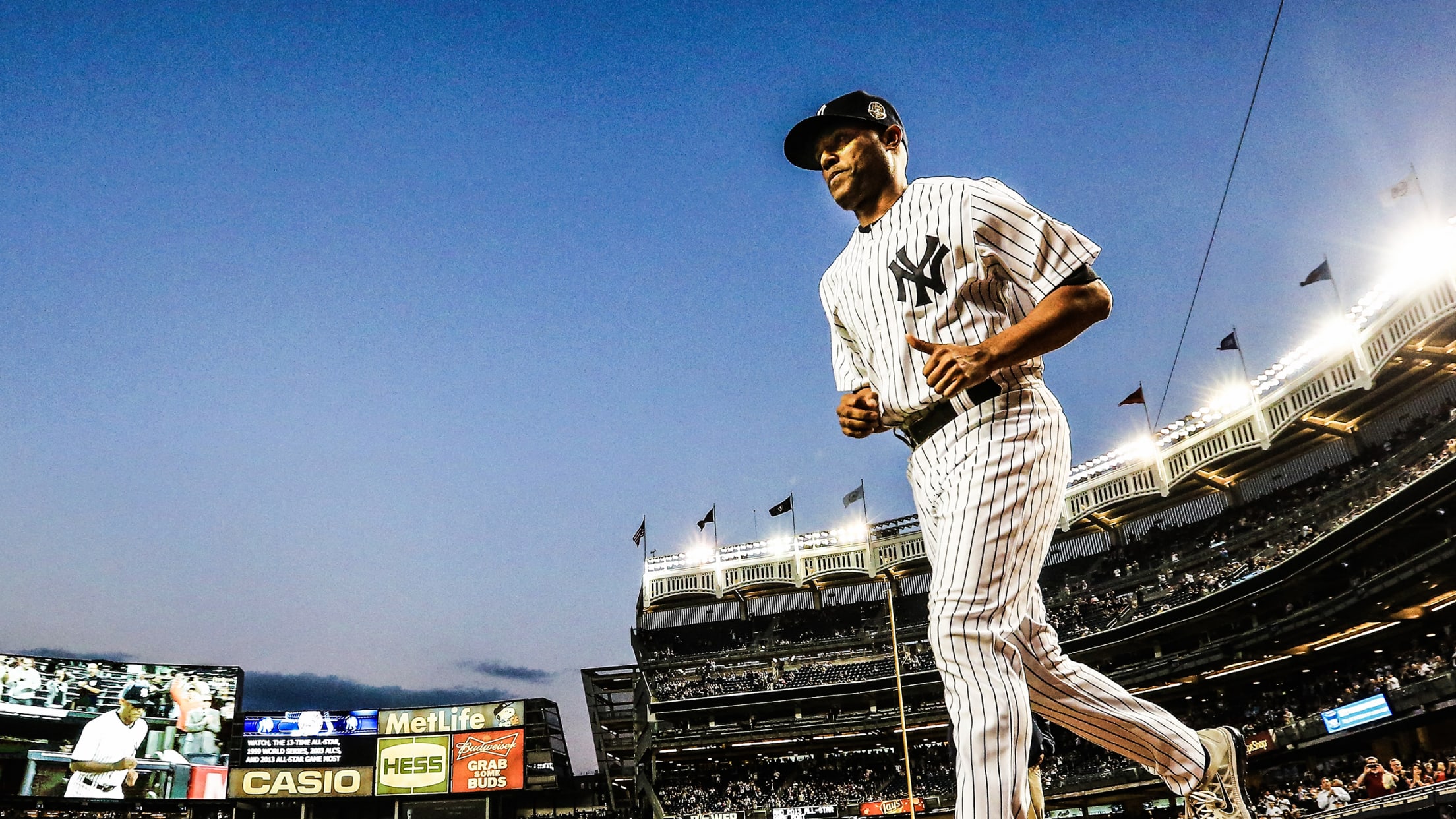 From Panama to pinstripes to the podium this weekend, it has been quite a journey. Mariano Rivera will be inducted into the Baseball Hall of Fame on Sunday, the first player voted in unanimously by the Baseball Writers' Association of America. But Rivera's path to Cooperstown began way back in
13 moments that made Mo a legend in NYC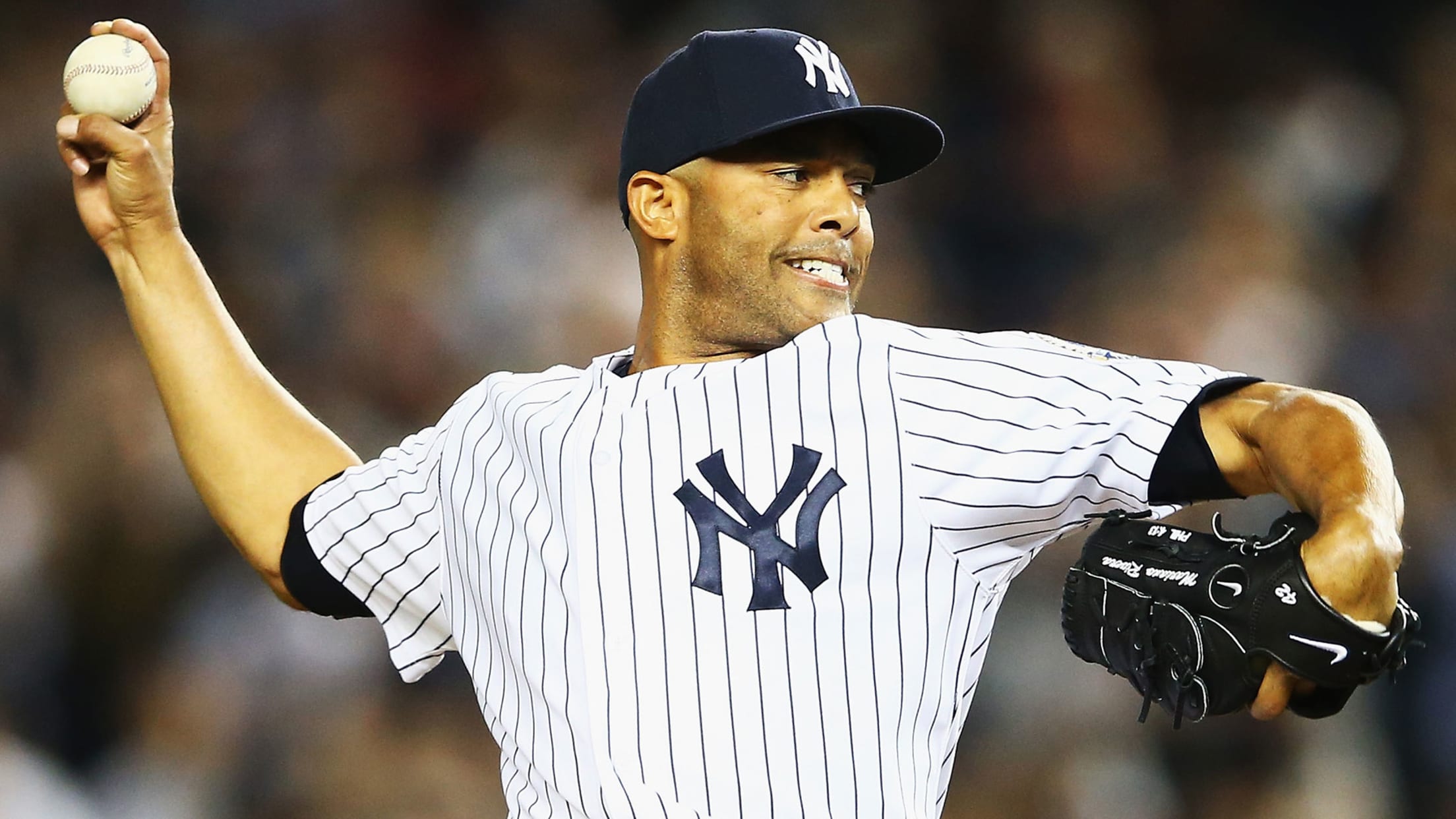 Mariano Rivera's journey to Cooperstown included 652 regular-season saves and another 42 in the postseason, so there was no shortage of options in choosing the closer's greatest career highlights. To honor the first player to be unanimously selected to the Hall of Fame, MLB.com looks at 13 moments that made
Timeline of Halladay's Hall of Fame career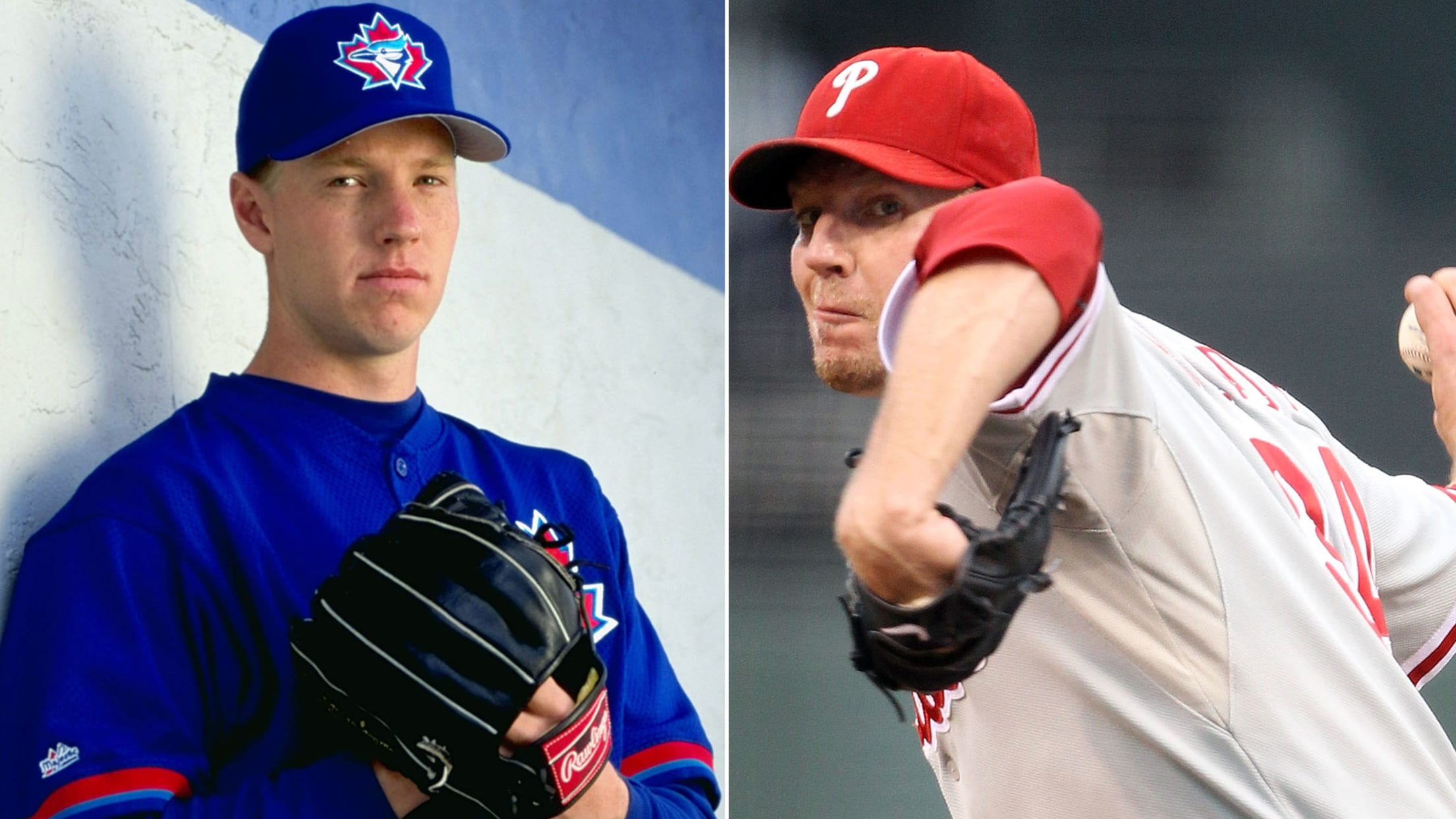 After a career full of iconic moments for two franchises -- from the complete games and first Cy Young Award with the Blue Jays to his perfect game and postseason no-hitter with the Phillies -- Roy Halladay is a first-ballot Hall of Famer.The late, great right-hander, who died at age
11 moments that got Moose to Cooperstown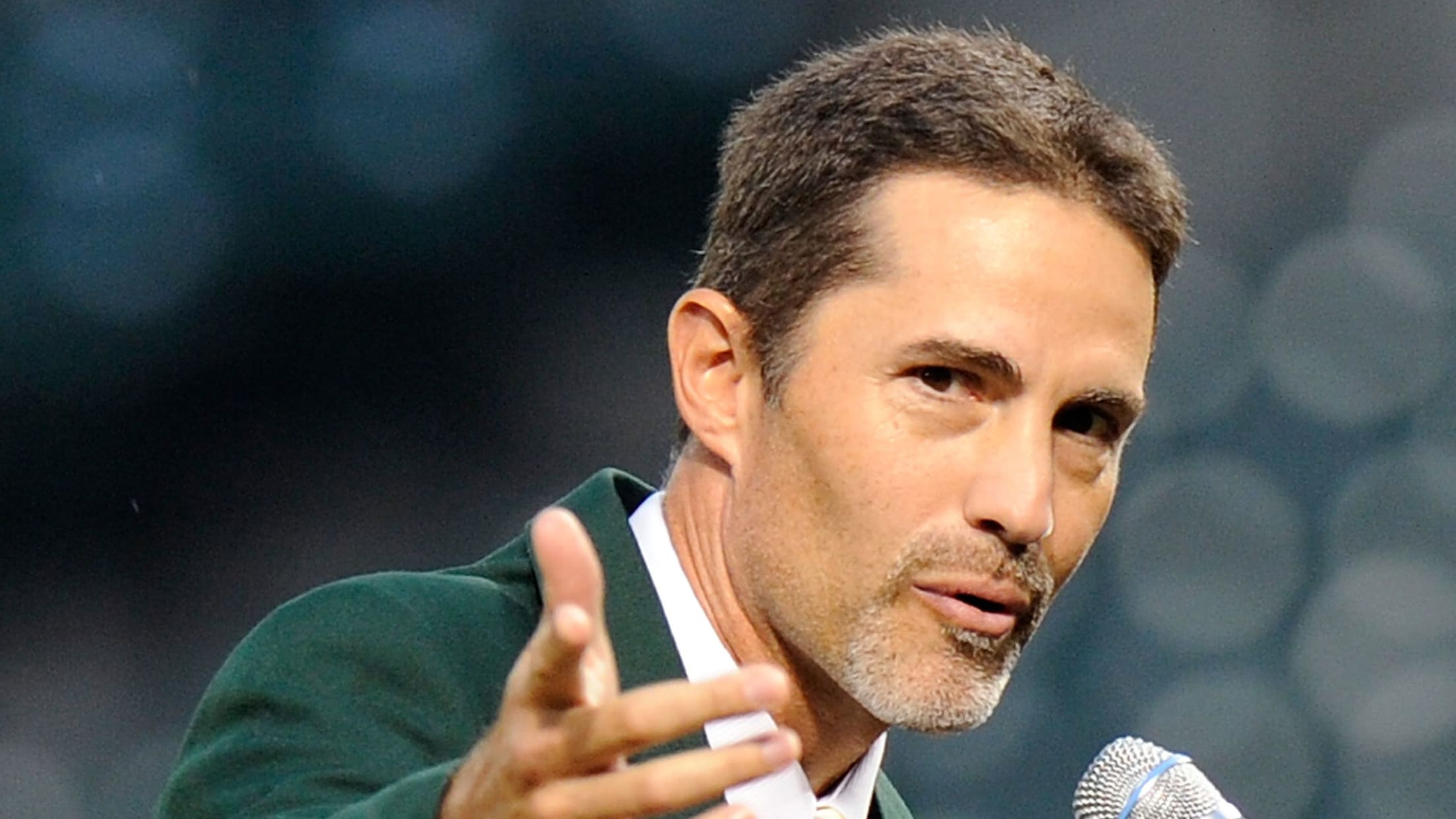 Mike Mussina pitched 18 years in the Major Leagues, putting together a resume that landed him in the Baseball Hall of Fame in 2019. Mussina's journey -- which included a decade with the Orioles and eight seasons with the Yankees -- was filled with memorable moments, from dominant regular-season starts
From birth to the Hall of Fame: Edgar's timeline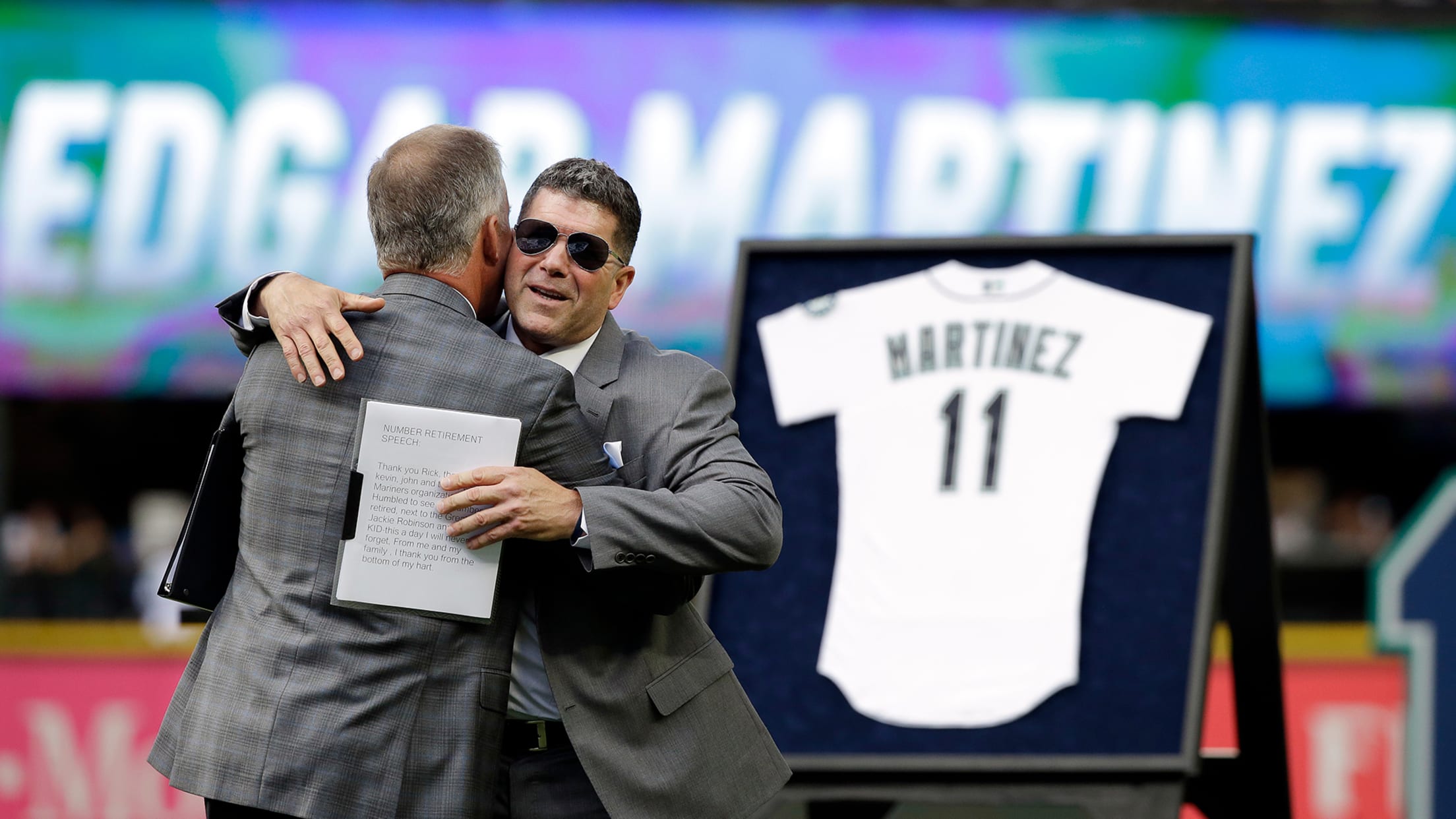 SEATTLE -- Edgar Martinez's career timeline:Jan. 2, 1963: Martinez was born in New York, though he moved to Dorado, Puerto Rico, two years later to live with his grandparents after his parents divorced.Dec. 19, 1982: Signed a Minor League contract with the Mariners for $4,000 after a tryout camp while
Complete 2019 Hall of Fame election results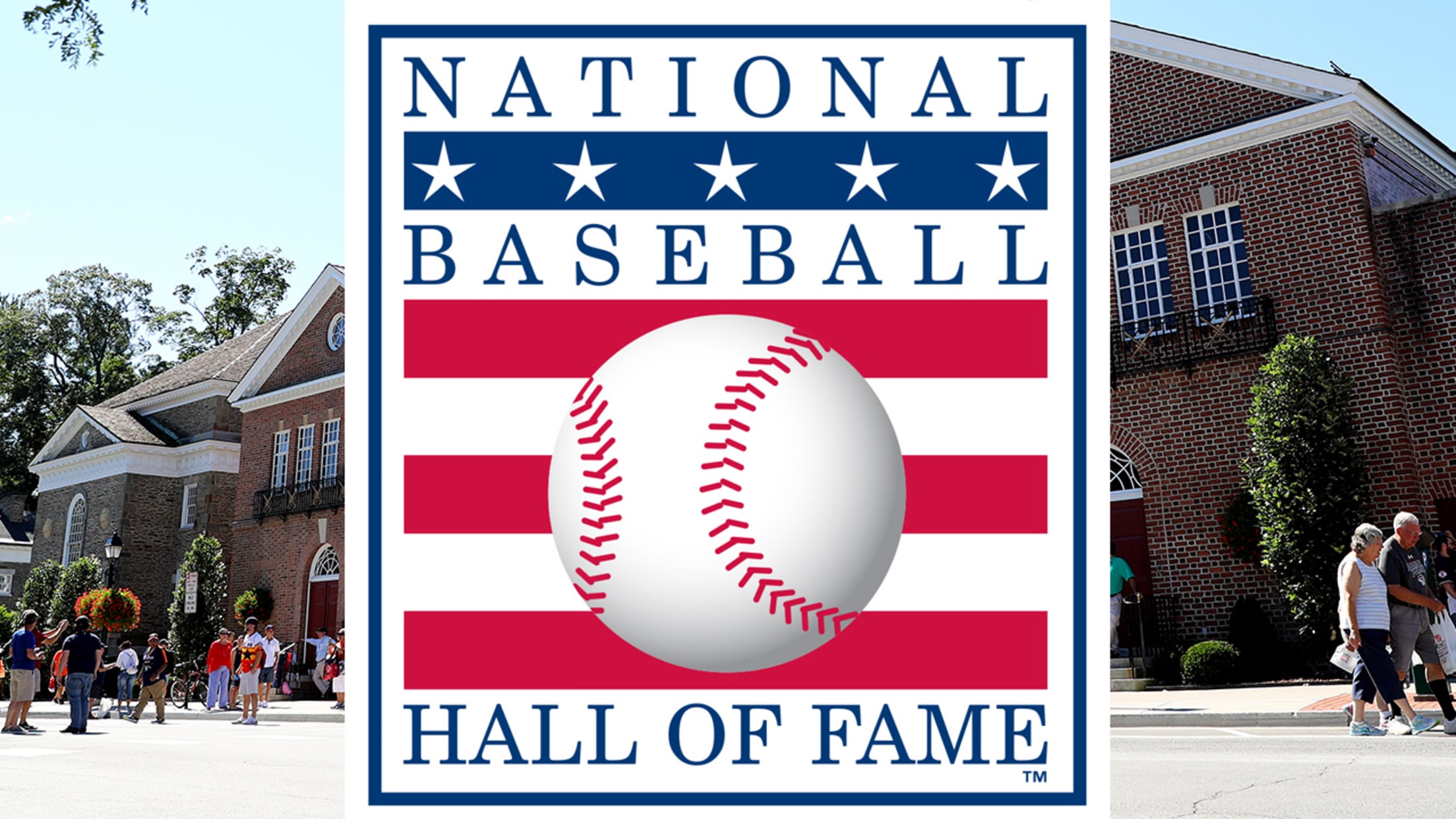 Below are the results of the Baseball Writers' Association of America vote to elect the Baseball Hall of Fame Class of 2019, with vote totals and percentages. A total of 425 ballots were cast, with 319 required for election.Mariano Rivera: 425 votes (100%) -- 1st year on ballotRoy Halladay: 363
The MLB.com Hall of Fame ballot results are ...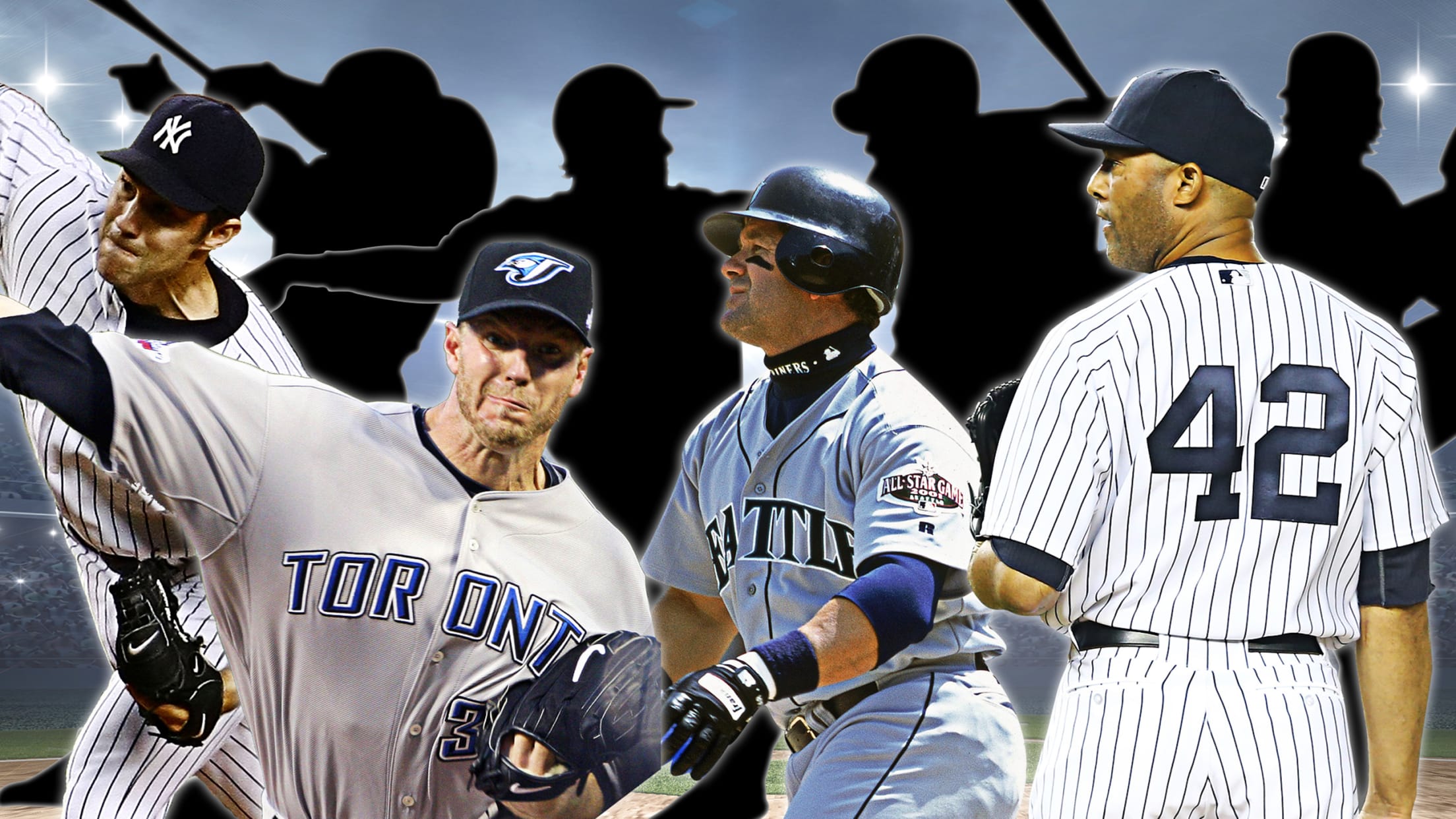 Six MLB.com writers were among those eligible to cast ballots in the 2019 Hall of Fame vote conducted by the Baseball Writers' Association of America.• Complete Hall of Fame coverageHere's a look at how the six voted, and at the bottom you can see what the totals look like among this
These are the best HOF classes in history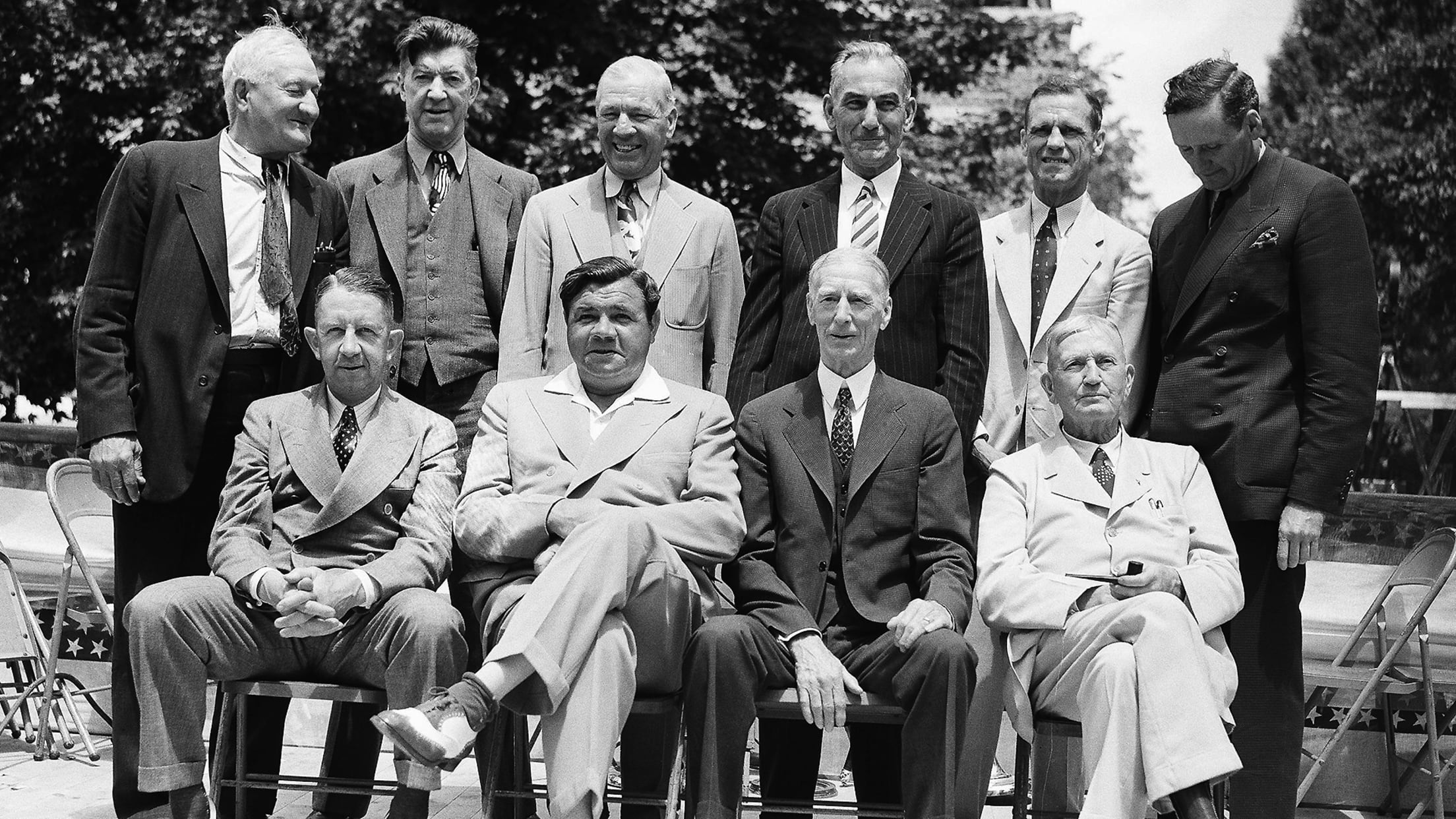 The Baseball Writers' Association of America can be a stingy bunch. Though we saw 22 BBWAA-selected Hall of Famers from 2014-20, large classes are still relatively rare when looking at the history of a polling process that dates back to 1936. Quite a few times, the BBWAA members entrusted as
Mo (Unanimous!), Edgar, Doc, Moose elected to HOF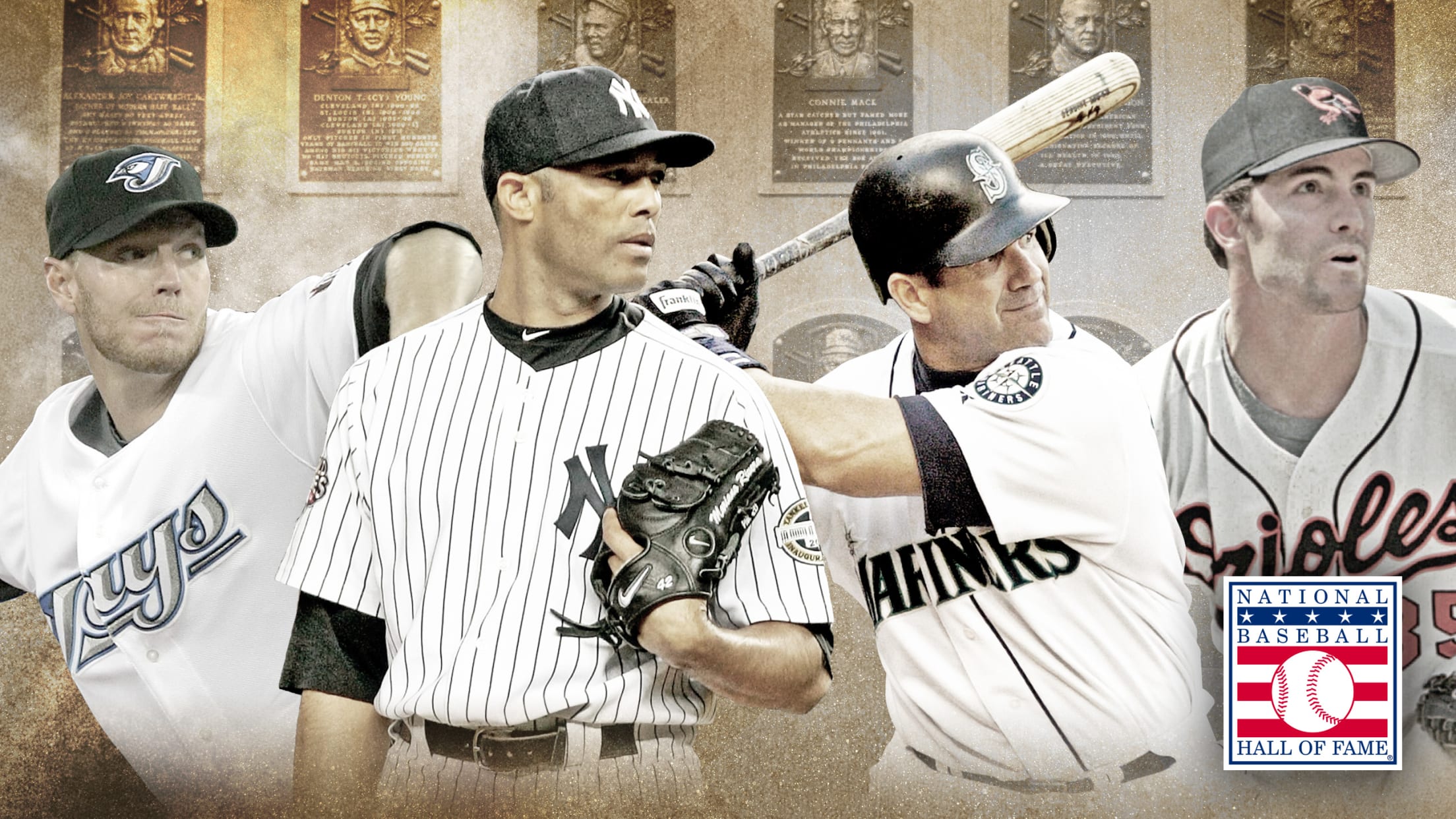 Mariano Rivera stands alone in National Baseball Hall of Fame history as the only player ever voted in unanimously by the Baseball Writers' Association of America. But he'll be far from alone on the induction day dais, as the BBWAA has selected four players for entry into the hallowed Hall.Rivera,