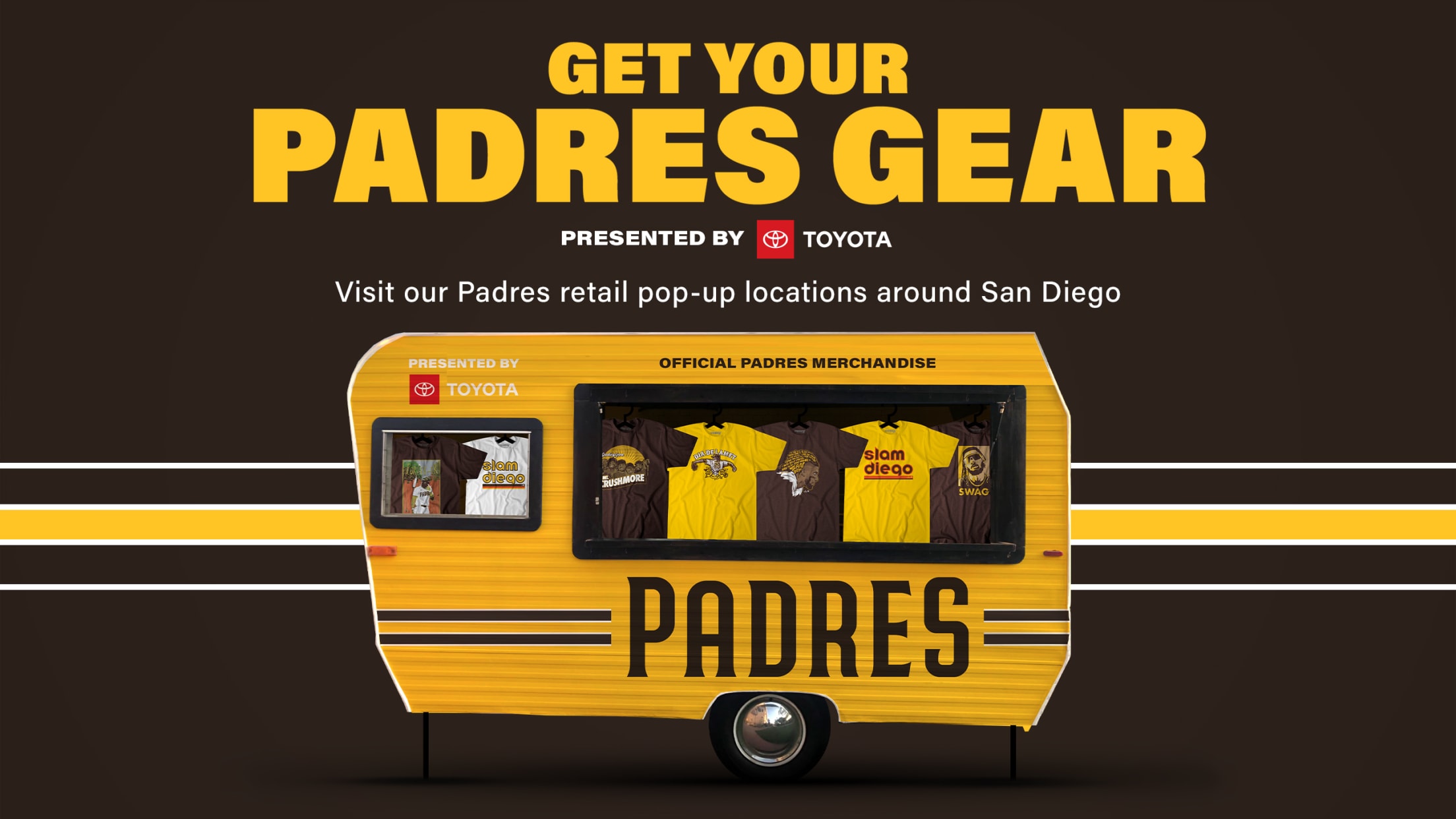 In anticipation for this exciting, upcoming season, get your new brown and gold gear at Padres pop-up locations throughout San Diego! Shop jerseys, an assortment of hats, t-shirts and much more. For a limited time while supplies last, receive a Padres-branded face mask with your purchase.
Pop-Up Shop Schedule
May 1 & 2
Pizza Port Carlsbad Village
571 Carlsbad Village Dr.
11 AM – 4 PM
Shop Online
Can't make it out to shop in person? You can still find Padres gear by shopping from the comfort of your home! Check out the Official Online Store of the San Diego Padres. One-stop shopping for all your favorite team's gear.