Source: Padres hire Craig in advisor role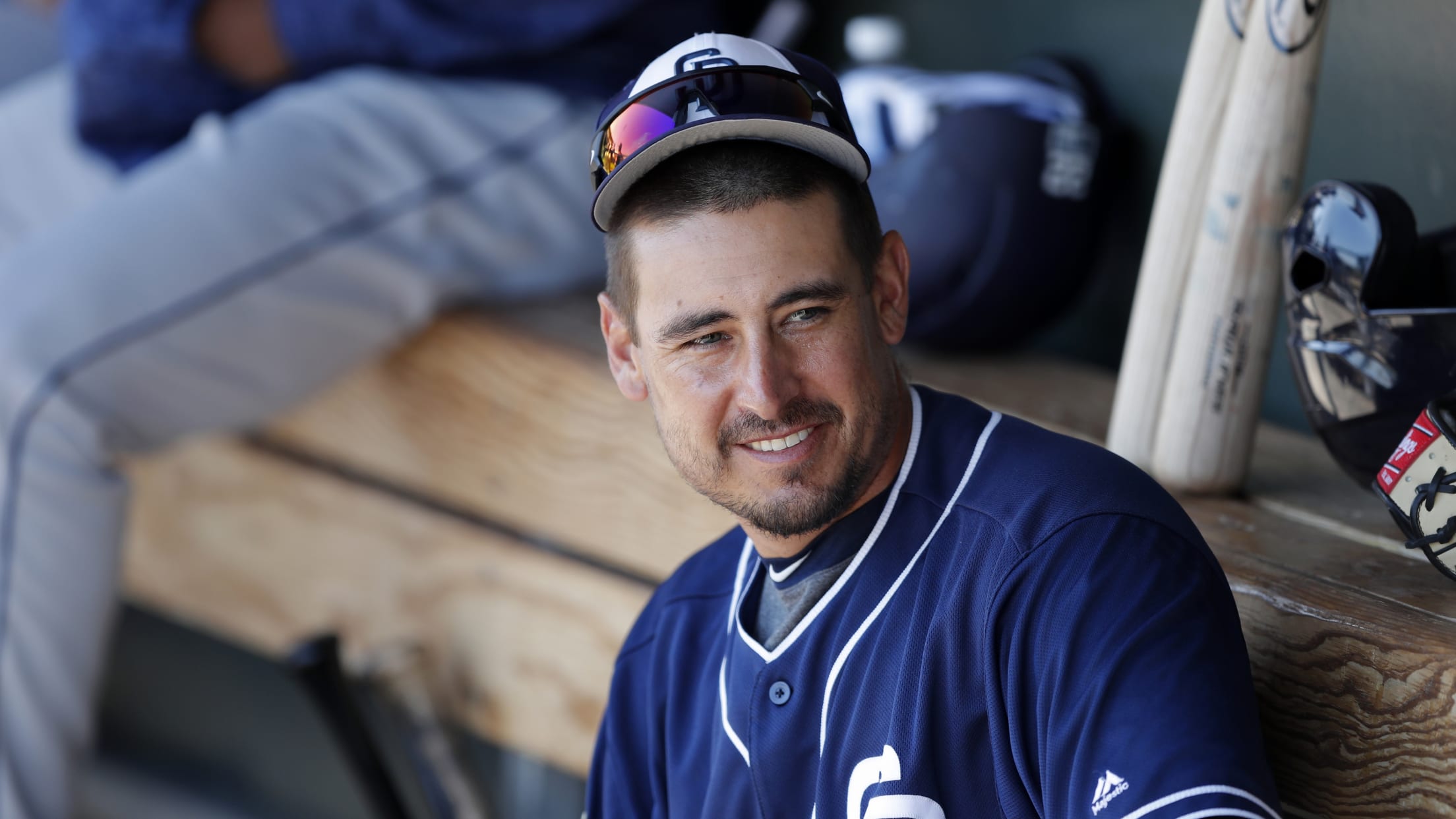 PHOENIX -- The Padres have hired former All-Star first baseman and outfielder Allen Craig as an advisor to the team's baseball operations department, sources confirmed on Friday. The move brings a formal end to Craig's playing career, after he'd spent six seasons in the big leagues from 2010-15. Craig won
PHOENIX -- The Padres have hired former All-Star first baseman and outfielder Allen Craig as an advisor to the team's baseball operations department, sources confirmed on Friday.
The move brings a formal end to Craig's playing career, after he'd spent six seasons in the big leagues from 2010-15. Craig won a World Series with the Cardinals in '11 and was named an All-Star in '13 when he batted .315/.373/.457 for St. Louis.
Craig spent the 2018 season in the Padres' organization, serving as Triple-A El Paso's first baseman. In his new role, a source said, Craig will be called upon as a resource for young hitters in the Minor Leagues. Team staffers have already touted Craig's impact on young hitters like Franmil Reyes and Luis Urías.
The 34-year-old Craig recorded three excellent seasons with St. Louis from 2011-13 in which he batted above .300 every year and posted an OPS of at least .830, including a .917 mark in '11. His best known on-field moment came during Game 3 of the '13 World Series, when he scored the game-winning run in the bottom of the ninth inning on an obstruction call.
The following summer, Craig was dealt to Boston, and he struggled over his last two big league seasons. He finished with a respectable .276/.333/.435 career slash line before spending two years at Triple-A Pawtucket where he battled various injuries. Craig initially joined the Padres in 2018, and he spent the year in Triple-A. He received an invite to big league Spring Training in '19 as well, but he was cut in late March.