Padres recall Edwards, add righty to bullpen mix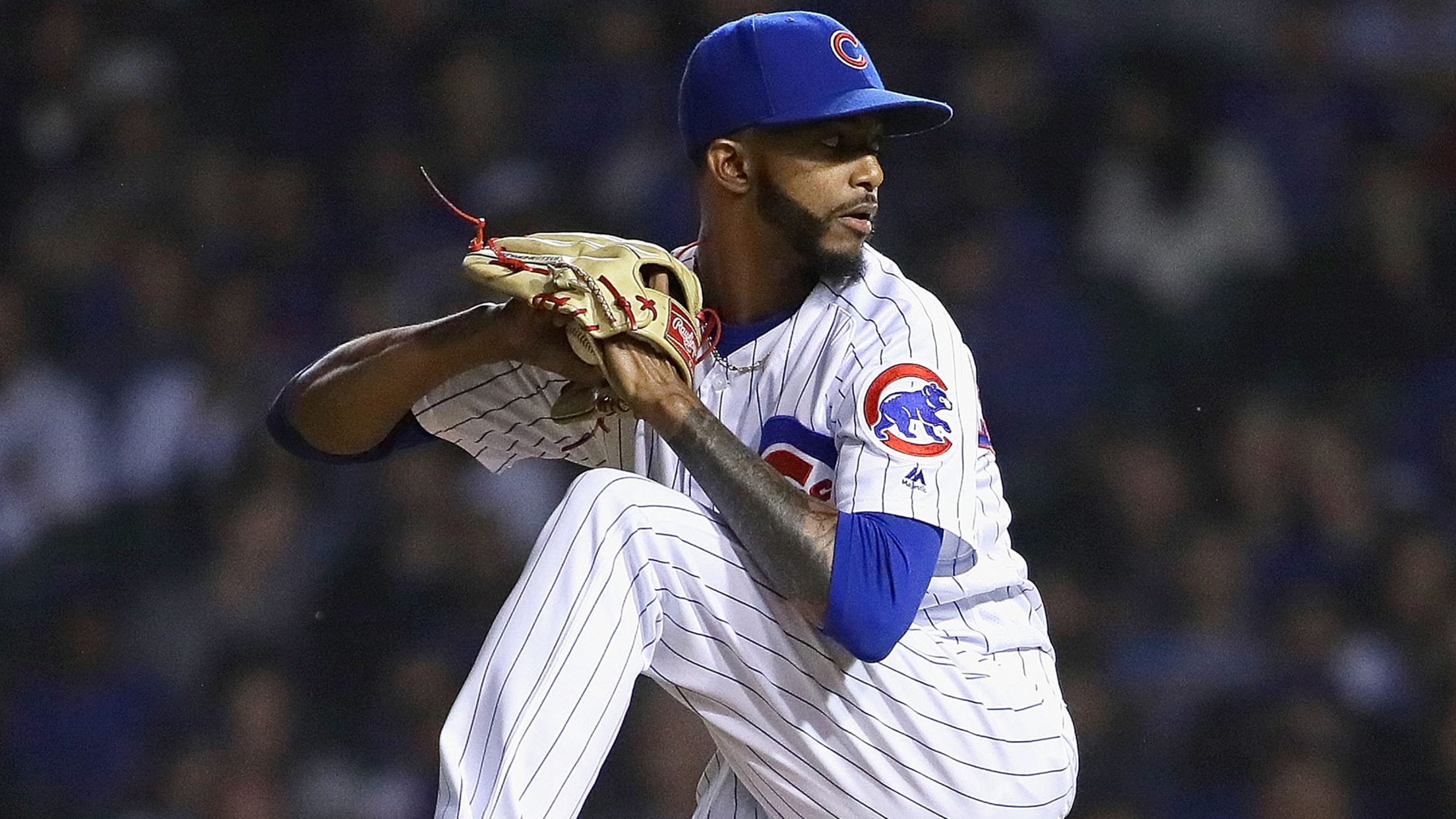 SAN DIEGO -- On Sunday, the Padres added a World Series winner with a 3.30 career ERA and 12.1 strikeouts per nine innings to their bullpen. Now, they're looking to get that version of Carl Edwards Jr. as fast as they possibly can. Edwards joined the Padres at the Trade
SAN DIEGO -- On Sunday, the Padres added a World Series winner with a 3.30 career ERA and 12.1 strikeouts per nine innings to their bullpen.
Now, they're looking to get that version of Carl Edwards Jr. as fast as they possibly can.
Edwards joined the Padres at the Trade Deadline in the deal that sent left-hander Brad Wieck to the Cubs. He spent 10 days at Triple-A El Paso before he was recalled ahead of Sunday's game against the Rockies. In a corresponding move, the Padres optioned righty Gerardo Reyes.
"New start, new beginning, new scenery," Edwards said. "I'm ready for it."
In his Padres debut, Edwards allowed two runs on two hits and two walks while striking out one over one inning in an 8-3 loss to the Rockies on Sunday.
It's been a rough year for Edwards, who posted a 5.87 ERA in 20 appearances for the Cubs. He spent most of the season at Triple-A Iowa.
Edwards can't quite pinpoint the reason for his struggles this year. But they certainly tie into his command. He walked nine batters in 15 1/3 innings.
"I'm going to try to live in the strike zone as much as possible, get weak contact," Edwards said. "I just want to get back to how it was the past years."
Even in the past, Edwards struggled to harness his high-octane stuff. He's averaging five walks per nine innings over his five-year career. But he's generally made up for that with a swing-and-miss fastball/curveball combo.
Edwards posted a 2.60 ERA last season and a 2.98 mark the year before that. In the meantime, he pitched in some high-leverage postseason situations for the Cubs.
"He's a guy that's obviously been one of the better relievers in the National League in the last four years," Padres general manager A.J. Preller said at the time of the trade. "There was a drop in his performance this season, and we viewed it as an opportunity to get a guy that's been as tough as anybody to hit."
The Padres have a history of turning fringe bullpen arms into relief aces. They picked up Kirby Yates and Brad Hand, and now they're two of the best relievers in baseball.
In both of those cases, roster considerations led to Yates and Hand being available. That's almost certainly the case here as well. Edwards is under team control through the 2022 season, but he's out of options next year, meaning the Padres won't be able to send him to the Minors without first exposing him to waivers.
That means the Padres don't have a lot of time to harness Edwards' stuff. They view themselves as serious postseason contenders in 2020, meaning they can't really afford to take on extraneous roster pieces.
They figure Edwards will be a lot more than that. And so does Edwards.
"My goal now," Edwards said, "is just to finish the year strong, come back here next year and have a dominant year."