One key number for each NL West team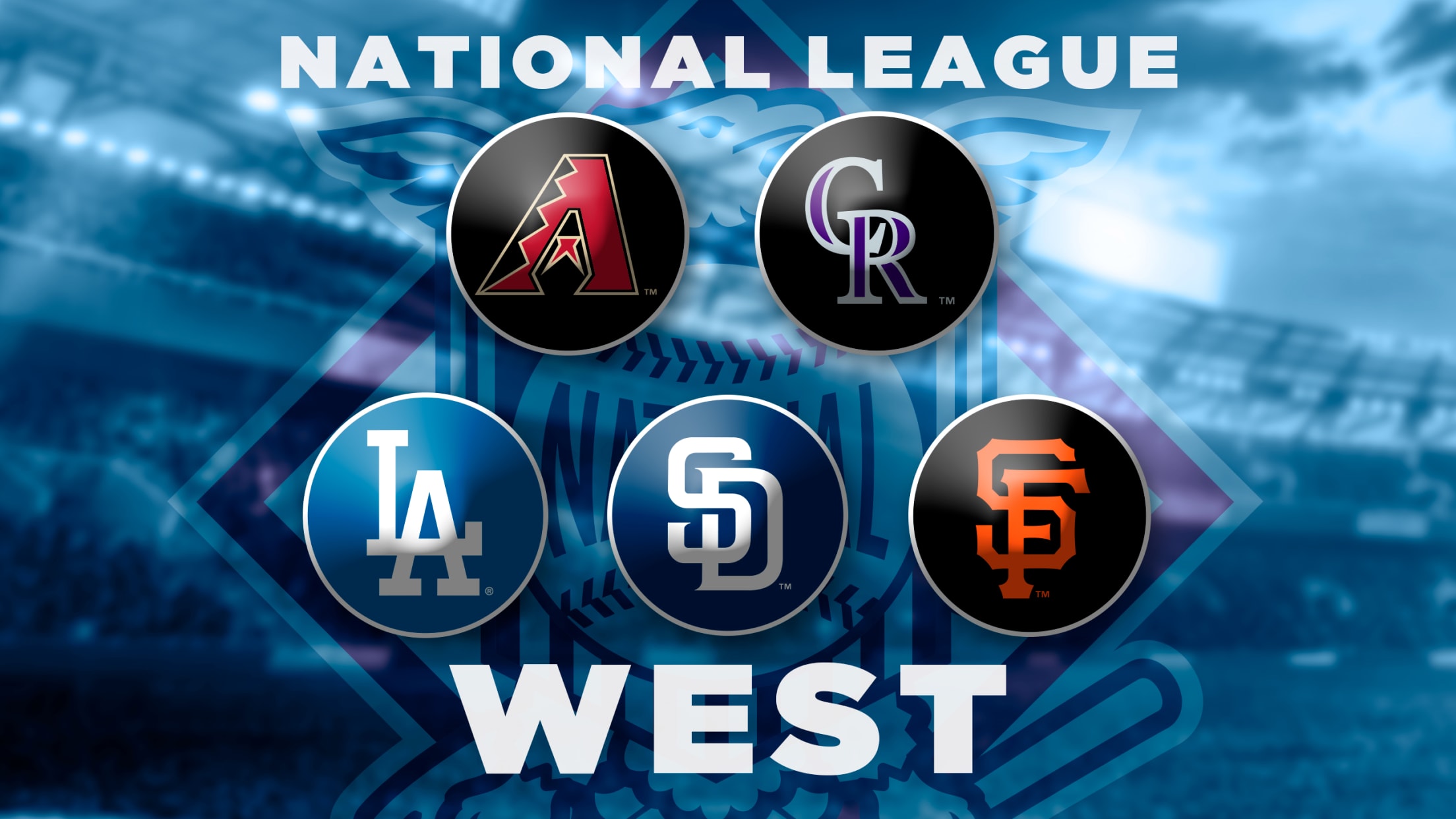 The National League West picture is growing clearer as the Memorial Day milepost approaches. The Dodgers have jumped out to a big lead once again, but the rest of the division is crowded, with potentially as many as four teams that could find themselves in the Wild Card hunt. With
The National League West picture is growing clearer as the Memorial Day milepost approaches.
The Dodgers have jumped out to a big lead once again, but the rest of the division is crowded, with potentially as many as four teams that could find themselves in the Wild Card hunt.
With that in mind, here's a look at one number that has defined the season thus far for all five NL West clubs.
D-backs
The number: 21 one-run games
Seemingly every night, Arizona has found itself in a late-inning dogfight. Its 21 one-run games this season are the most in the Majors, and perhaps that's taken a toll.
The D-backs are just 9-12 in those games, and the bullpen hasn't been fresh very often. In that regard, the D-backs own a +26 run differential, but through 50 games, they've been a .500 ballclub.
The offense has been mostly solid; it ranks sixth in the NL in runs and in OPS. The rotation has been stable, too, with the league's sixth-best ERA. But if Arizona is going to make a run at the postseason, it'll need to start winning a few close games.
Dodgers
The number: 2.96 rotation ERA
Arguably the deepest team in baseball, the Dodgers are getting it done in every facet this season. But nowhere more so than the starting rotation. Their 2.96 ERA is second in the Majors behind only the Rays and entering play on Wednesday, no group of starters had eaten more innings than the Dodgers' 289 1/3.
That's easing the burden on the bullpen. And it's helping the Dodgers win games, because, well, their rotation is full of good pitchers. Hyun-Jin Ryu is a legitimate early season NL Cy Young Award contender. Kenta Maeda, Clayton Kershaw and Walker Buehler have been sharp, too. Ross Stripling and Rich Hill also have ERAs below 4.00.
In fact, the Dodgers have seven pitchers with at least four starts this season, and all of them have kept their ERA below 4.00. That, more than anything else, is why Los Angeles is on course for a seventh straight NL West title.
Giants
The number: 49-8, outscored in the first inning
It's hard to play baseball from behind. And no one's been better (or is it worse?) at falling behind this season than the Giants. They've been outscored, 49-8, in the first inning, the worst mark in the Majors.
That number speaks to the inability of the Giants' starters to settle into games early. They've been OK after the first inning, but they've dug holes for themselves consistently.
In the meantime, Giants hitters are batting .195/.251/.274 in the first inning this year. Compare that with a .310/.385/.670 line for their opponents in the first, and it's easy to see why San Francisco has gotten used to playing from behind.
Padres
The number: minus-19 run differential
The Padres sit above .500, despite a run differential well below zero, and that's a testament to a few different factors. For one, their revamped offense hasn't truly broken out. When the Friars have won, they've won close. They're 13-6 in one-run games and 18-11 in games decided by two runs or fewer.
That's also a direct result of their bullpen construction. In Craig Stammen and Kirby Yates, the Padres have two very reliable back-end pieces. After them, it's a thinner group than last year's. In essence: Give San Diego a one-run lead, there's a good chance they'll protect it. Ask their other relievers to keep a game close -- that's a lot less likely.
More than anything, the Padres' run differential might tell a tale of fortunate sequencing. They're a 26-win team, when the numbers indicate they should probably be closer to 22 or 23. It's worth wondering whether that might influence the decision making of general manager A.J. Preller as trade season approaches.
Rockies
The number: 1.29, the difference in rotation ERA between 2018 and '19
A season ago, the Rockies' rotation established itself as one of the best in franchise history. This year, German Marquez has been excellent. But the rest of the starting five has been shaky at best.
In 10 starts, Kyle Freeland -- an NL Cy Young Award candidate last season -- has posted a 6.02 ERA. He's coming off the shortest start of his career, 1 2/3 innings in Pittsburgh. Meanwhile, left-hander Tyler Anderson is headed for season-ending knee surgery, and Jon Gray and Antonio Senzatela own ERAs in the high 4s.
In spite of those struggles, the Rockies aren't yet buried in the NL. Nolan Arenado and Charlie Blackmon have lived up to their lofty contracts. The bullpen has held its own. If the Rockies' rotation -- and most importantly Freeland -- can return to its 2018 form, a push for the Wild Card isn't inconceivable.