Padres FAQ: Details on the upcoming season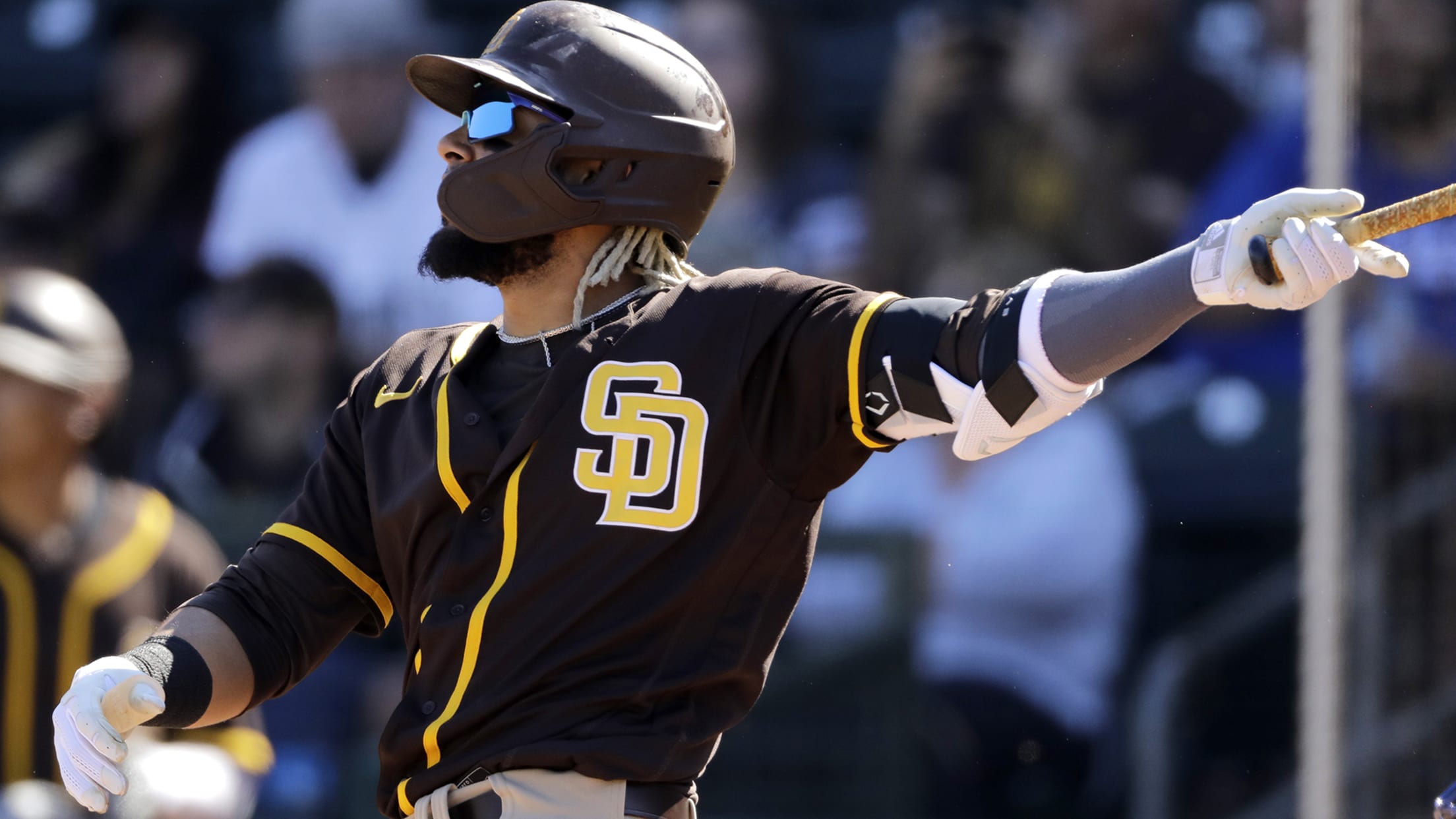 SAN DIEGO -- Roughly four years ago, the Padres set a plan in motion with a goal to be annual contenders throughout this decade. They constructed one of the sport's best farm systems and signed a couple premier free agents -- all with 2020 in mind. If the Friars are
SAN DIEGO -- Roughly four years ago, the Padres set a plan in motion with a goal to be annual contenders throughout this decade. They constructed one of the sport's best farm systems and signed a couple premier free agents -- all with 2020 in mind.
If the Friars are going to open that window for contention this year, they'll have to do so in a 60-game regular-season sprint. And with a loaded bullpen and some top-tier pitching prospects, they might be set up nicely to take advantage. (A season ago, the Padres were 31-29 through 60 games before their second-half swoon.)
"It's definitely different," said Padres general manager A.J. Preller. "You always hear people talking about baseball being a marathon, not a sprint. This is definitely going to be a sprint."
So how will baseball's new guidelines impact the Padres? Here are some answers to your most frequently asked questions.
• FAQ: All you need to know about 2020 season
Where will camp take place, and when?
Though some teams have mulled the possibility of working out outside their home city amid the COVID-19 pandemic, Padres camp will take place at Petco Park. A handful of players have been going through workouts there already, while following social distancing guidelines. But mandatory workouts do not begin until July.
Players are set to report by Wednesday, but the Padres plan to begin formal workouts July 3, after players undergo further testing for the coronavirus and their usual physical exams. Teams are allowed up to 60 players in camp, and San Diego is still finalizing its list.
Manager Jayce Tingler added that the team will set up a second location in San Diego to help follow social distancing guidelines and provide space for full workouts. According to a source, the University of San Diego is the likeliest option, though it's unclear which players would work out at each spot.
"It's going to be totally different than any Spring Training we've seen in the past," Preller said. "The workday, the practice schedule, it's all going look very different."
When is Opening Day?
According to a release sent by the league on Tuesday night, "Major League Baseball anticipates beginning its 2020 regular season approximately one month from today, on July 23rd or July 24th." Regular-season schedules have not yet been unveiled.
Which teams will be on the schedule?
The Padres will play games exclusively against teams in the two West divisions. The bulk of their schedule will come against fellow NL West opposition. They'll play 10 games apiece against the D-backs, Dodgers, Giants and Rockies. They will also play a total of 20 games against the five American League West clubs -- the A's, Angels, Astros, Mariners and Rangers.
• MLB announces 2020 regular season
How are the Padres' injured players doing?
In the spring, Tommy Pham (elbow) and José Castillo (hand) were battling ailments that lingered from 2019. Those ailments are gone, according to sources, and both are expected to be full-go. That means Pham -- who had served exclusively as a designated hitter during camp -- is expected to play every day in left field.
"Some of the guys coming back from injuries in Spring Training, they've obviously had some time now to get back healthy," said Preller.
But the injury news wasn't entirely positive during the break. Right-hander Andres Muñoz underwent Tommy John surgery in March and will miss the entire 2020 season. That could open the door for Castillo and right-hander Javy Guerra to step into bigger roles.
What are some competitions to watch when camp resumes?
The outfield race felt mostly settled during Spring Training with Pham, Trent Grisham and Wil Myers lining up from left to right. But positional duels at second base and catcher are still wide open.
Jurickson Profar, Brian Dozier and Greg Garcia will vie for playing time at second base. Meanwhile, Austin Hedges and Francisco Mejía will spar for starts behind the dish. Of course, there's also a new positional battle on the docket ...
Who will serve as the DH?
It's worth wondering whether the Padres would've dealt Franmil Reyes last summer had they known Major League Baseball would implement a universal DH in 2020. But even in Reyes' absence, San Diego has plenty of options.
Both Mejía and outfielder Josh Naylor are clearly bat-first options who have struggled defensively. They could fill the role. Keep an eye on Ty France, too. France had been relegated to a bench spot with Manny Machado and Eric Hosmer on the infield corners.
How will rosters be different? How will those rules affect the Padres?
The Padres have arguably the deepest bullpen in baseball -- and they're probably going to use it. Rosters will expand to 30 players for the first two weeks of the season. They'll feature 28 players for the following two weeks, before a reduction to the standard 26 at the beginning of the season's fifth week. There is no limit on the number of pitchers a team can carry, and there will be no restrictions on position players pitching.
With only three weeks of camp for pitchers to build up to Opening Day, it's possible Padres starters get a lighter workload in the early stages of the season. That's especially true given the depth of the Padres 'pen. Lengthier relief options like Drew Pomeranz, Matt Strahm and Cal Quantrill might prove especially valuable in the early stages of the season.
"Depth will be important," Preller said. "Will your starter be ready to go nine innings day one? Probably not. So I think having multiple options will be important."
And that brings us to MacKenzie Gore and Luis Patiño -- probably the most intriguing subplot of camp resuming. They're two of the sport's top pitching prospects but stood no chance of making the roster in March because of workload concerns. Those concerns are largely out the window in a 60-game season. If they prove themselves among the top 15 arms in camp, the Padres might find a place for them on the Opening Day roster.
How can I watch the games?
Out-of-market Padres games can be streamed LIVE on MLB.TV on your favorite supported devices.
How can I listen?
All Padres games are expected to be broadcast on the Padres' flagship station KWFN 97.3 FM. Every San Diego broadcast can be listened to LIVE online or on the go with MLB Audio.