Here are the Padres' 2020 Top 30 Prospects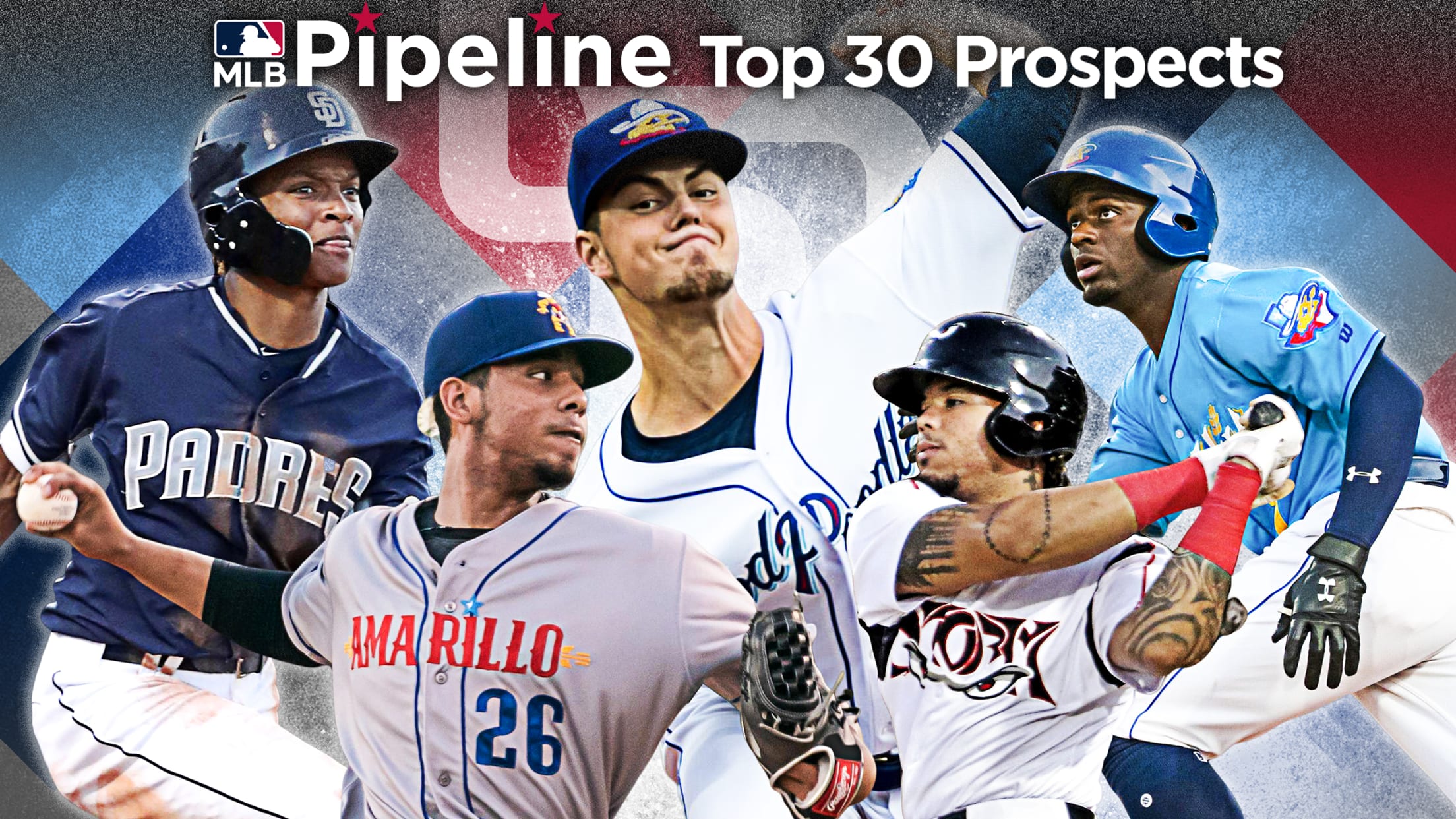 PEORIA, Ariz. -- Much has been said and written about the depth of the Padres' farm system over the past few years. But there might not be a better indication of its overall strength than this: Within the past year, Chris Paddack and Fernando Tatis Jr. have graduated and become
PEORIA, Ariz. -- Much has been said and written about the depth of the Padres' farm system over the past few years. But there might not be a better indication of its overall strength than this:
Within the past year, Chris Paddack and Fernando Tatis Jr. have graduated and become stars. Other young players like Francisco Mejía, Josh Naylor, Andres Muñoz and Cal Quantrill have graduated, too, and they've become valuable big league assets.
And yet, despite the turnover, the Padres still have one of the best farm systems in baseball.
Top 30 Prospects lists
| | |
| --- | --- |
| AL East | BAL, BOS, NYY, TB, TOR |
| AL Central | CLE, CWS, DET, KC, MIN |
| AL West | HOU, LAA, OAK, SEA, TEX |
| NL East | ATL, MIA, NYM, PHI, WSH |
| NL Central | CHC, CIN, MIL, PIT, STL |
| NL West | ARI, COL, LAD, SD, SF |
| Division | Team |
That's mostly a testament to the path laid out by the organization four years ago, when the Padres made the decision to overhaul their roster and focus on talent acquisition. The big league product suffered in the short-term. But with the arrivals of Tatis, Paddack and others, it's clearly beginning to pay dividends.
A few years ago, the Padres began using "waves of talent" as a fun metaphor -- considering the city -- for the prospect droves that would be arriving in San Diego. The next wave? It's headlined by elite pitching prospects like MacKenzie Gore and Luis Patiño.
Many expected the Padres to load up on starting pitching this winter. But they mostly stayed put, preferring to keep a clear path to the big leagues for top young arms Gore, Patiño, Michel Baez and Adrian Morejon -- all of whom could make an impact in 2020.
The team's top offensive prospects are a bit further away -- but no less exciting. Shortstop CJ Abrams starred in his first season of pro ball, and he's ranked No. 2 on the Padres' list. Meanwhile, catcher Luis Campusano made serious strides both at the plate and behind it. He's ranked fourth.
Beyond the six or seven can't-miss prospects at the top, the Padres' system is littered with high-upside players who could make an impact down the road. As such, it's fair to expect the Padres to continue to linger near the top of farm system rankings in the future -- even as they continue to graduate talent to the big leagues.
Here's a look at the Padres' top prospects
1) MacKenzie Gore, LHP (MLB No. 5)
2) CJ Abrams, SS (No. 25)
3) Luis Patiño, RHP (No. 27)
4) Luis Campusano, C (No. 50)
5) Taylor Trammell, OF (No. 57)
Complete Top 30 list »
Biggest jump/fall
Here are the players whose ranks changed the most from the 2019 preseason list to the 2020 preseason list:
Jump: Campusano (2019: 18 | 2020: 4) -- Campusano has built himself into one of the Minors' most complete catchers. At the plate, he combines excellent bat-to-ball skills with legit power. Behind the dish, he's honed his receiving skills and his overall defensive game. Campusano, a 2017 second-round pick, might be the Padres' catcher of the future.
Fall: Anderson Espinoza (2019: 13 | 2020: 29) -- The Padres still have high hopes for Espinoza. He's only 21 years old, after all. But Espinoza is coming off a second Tommy John surgery, and he hasn't thrown a competitive pitch since 2016. It's fair to dream on Espinoza's electric right arm, but he won't return to the mound until late 2020 at the earliest, and durability concerns will persist.
Best tools
Players are graded on a 20-80 scouting scale for future tools -- 20-30 is well below average, 40 is below average, 50 is average, 60 is above average and 70-80 is well above average. Players in parentheses have the same grade.
Hit: Abrams -- 60
Power: Hudson Potts -- 55 (Campusano, Joshua Mears, Jorge Oña)
Run: Abrams -- 80
Arm: Gabriel Arias -- 60 (Campusano, Olivares)
Defense: Gabriel Arias -- 60
Fastball: Patiño -- 65 (Javy Guerra, Espinoza)
Curveball: Morejon -- 60 (Gore)
Slider: Patiño -- 60 (Gore)
Changeup: Gore -- 60 (Baez)
Control: Gore -- 60 (Ryan Weathers)
How they were built
Draft: 12 | International: 11 | Trade: 7
Breakdown by ETA
2020: 12 | 2021: 8 | 2022: 6 | 2023: 2 | 2024: 2
Breakdown by position
C: 2 | 1B: 0 | 2B: 3 | 3B: 1 | SS: 4 | OF: 8 | RHP: 7 | LHP: 4 | Two-way: 1