Offseason checklist: Padres' needs and moves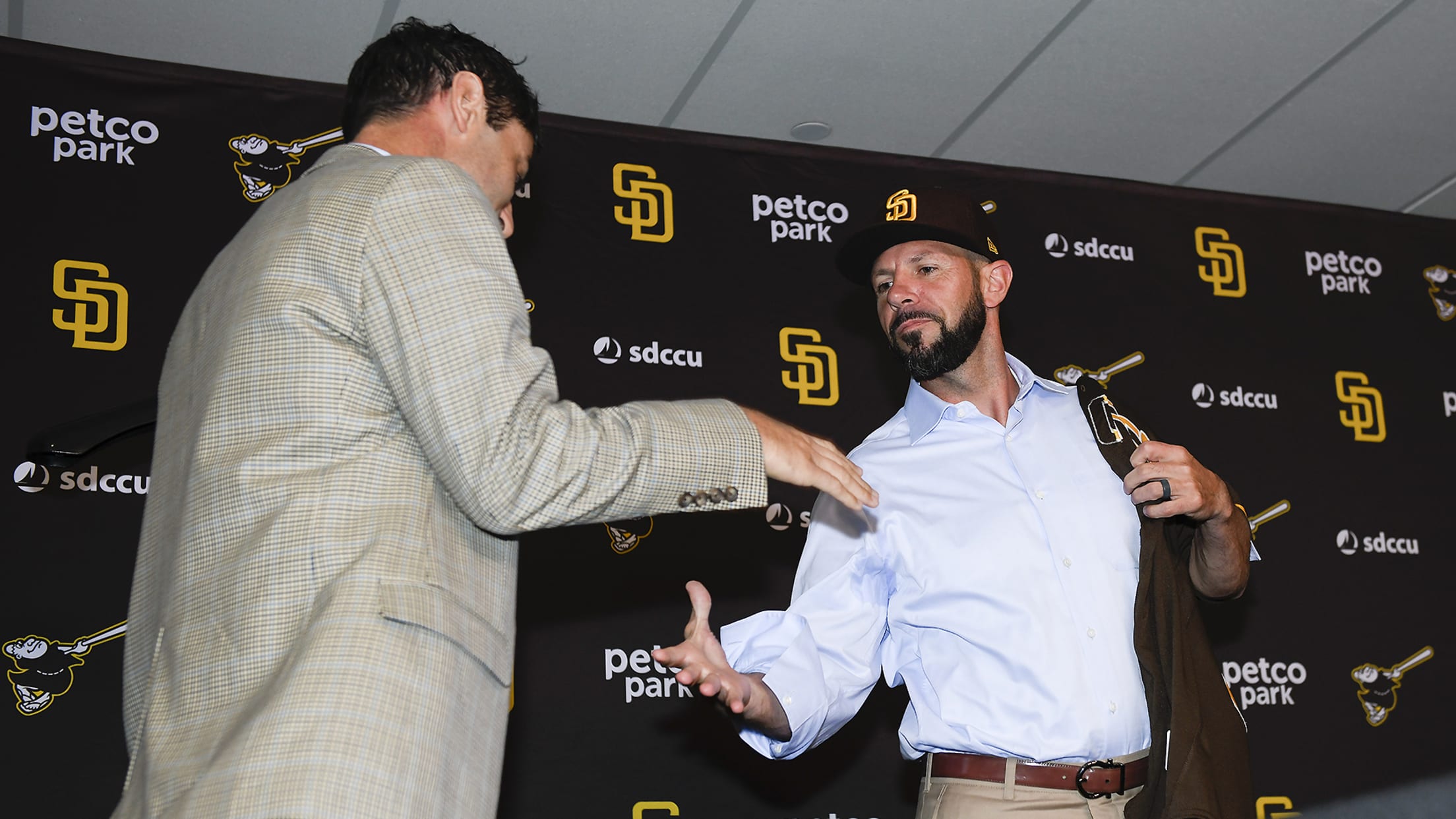 The Padres showed plenty of promise during the first half of the 2019 season, but fell to 70-92 and last place in the National League West with a disappointing finish. Clearly, San Diego has a few of the right pieces in place for a run at contention. Clearly, it needs
The Padres showed plenty of promise during the first half of the 2019 season, but fell to 70-92 and last place in the National League West with a disappointing finish. Clearly, San Diego has a few of the right pieces in place for a run at contention. Clearly, it needs to add a few more.
So what are the Padres' biggest needs entering 2020, and what moves have they made to address them? MLB.com is keeping track here. As the offseason continues, be sure to check back for updates.
BIGGEST NEEDS
Starting pitching
The Padres are enamored with their young rotation options. Chris Paddack could emerge as an ace next season, and top prospects MacKenzie Gore and Luis Patiño could break through as well. But the in-house options aren't enough. San Diego is almost certainly going to look for a front-line starter and perhaps some depth, too. General manager A.J. Preller has said he's "open-minded, open ears on any starting pitching" this winter.
Outfield
The Padres need an outfielder, maybe two, to help balance an offense that torched left-handed pitching but struggled against righties. In that regard, it's fair to expect the club to look for a left-handed bat. But sources have indicated that isn't a priority. San Diego merely wants hitters who can hit pitchers from both sides -- whether right, left or switch. Expect the Padres to shop Wil Myers (and the $68.5 million remaining on his deal) to try to balance the offense and create some financial flexibility.
Bullpen
Unlike the rotation and outfield, the bullpen doesn't need a major overhaul or big-name acquisition, but it could use some shoring up. San Diego has a solid foundation in Kirby Yates, Andres Muñoz, Matt Strahm and José Castillo, along with some high-upside prospect arms. But with the loss of Craig Stammen to free agency, it seems likely the club adds a reliever or two in free agency.
Bats
The Padres might stand pat at catcher, and it might work. They might stand pat at second base, and that might work, too. Coming off up-and-down rookie seasons, catcher Francisco Mejía and second baseman Luis Urías have plenty of upside. But the offense simply wasn't good enough in 2019. As a result, they'll explore all of their options for getting better offensively -- and that includes catcher and second base.
MOVES MADE
Nov. 4: Roster trimmed to 40
The Padres reinstated a handful of players from the 60-day injured list, leaving them with four cuts to make on their 40-man roster. Carl Edwards Jr. cleared waivers and elected free agency, while fellow right-handers Jacob Nix and Eric Yardley were designated for assignment. Utility infielder Seth Mejias-Brean also cleared waivers and was outrighted to Triple-A El Paso.
Oct. 31: Jankowski to Cincinnati; Warren, Loup options declined
The Padres began a day of roster trimming after the World Series ended by sending Travis Jankowski to Cincinnati in exchange for international slot money. Jankowski had been a useful speed-and-defense threat for parts of five seasons in San Diego, but he wasn't quite the same hitter after returning from a wrist injury. In addition, Robert Stock was claimed by Philadelphia, Brett Kennedy was outrighted to Triple-A and Robbie Erlin was designated and elected free agency. As expected, the Padres declined 2020 options on relievers Adam Warren and Aaron Loup. Warren missed most of the season with a strained right forearm, and Loup only threw four innings following a left elbow strain.