Padres bank on Tingler's 'unique energy'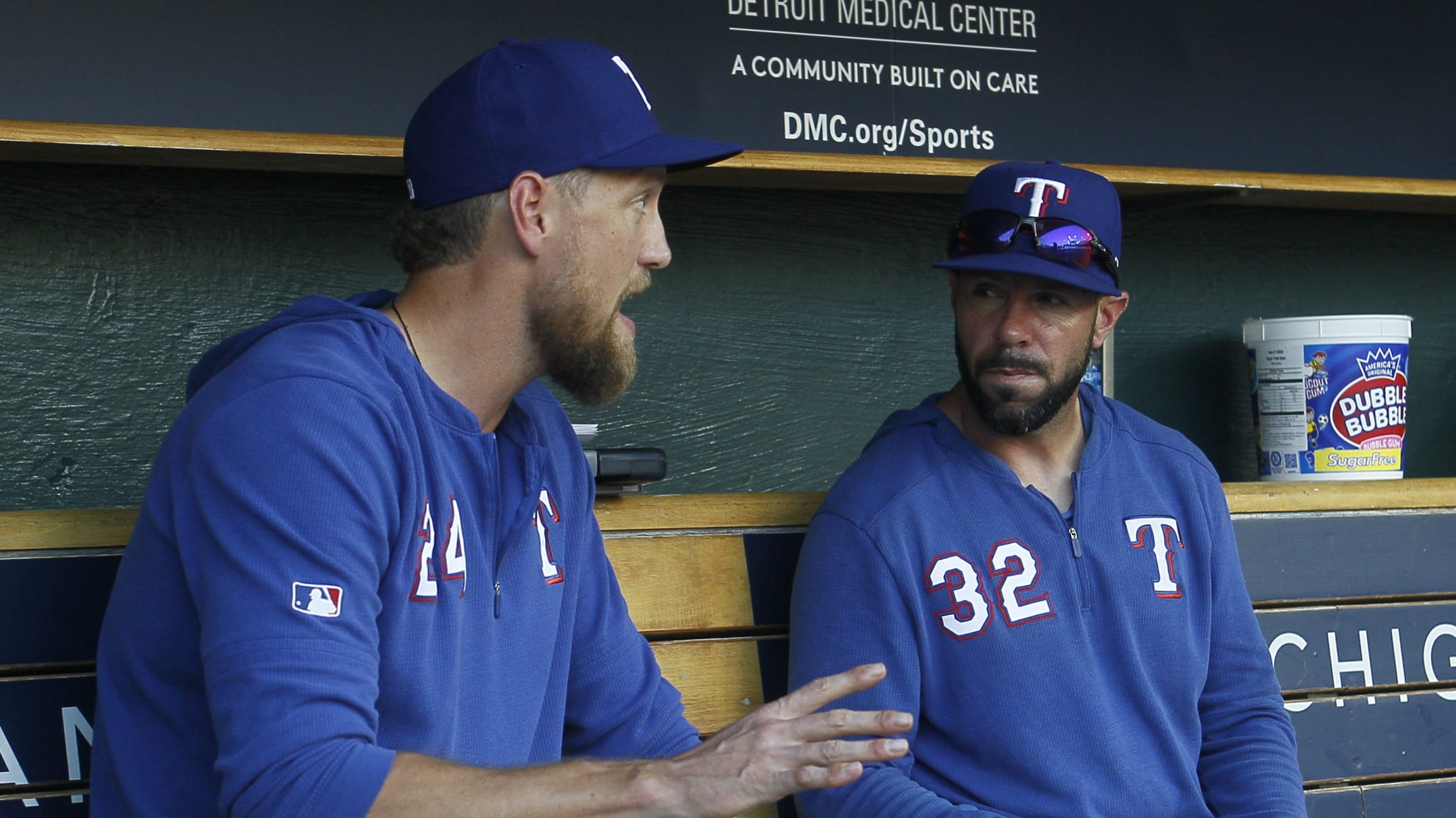 SAN DIEGO -- Before Rangers games last season, Hunter Pence was generally one of the first players in the dugout before first pitch. A 13-year veteran in the midst of a renaissance season, Pence chose that moment for a daily bit of reflection. Joining him regularly was Jayce Tingler, then
SAN DIEGO -- Before Rangers games last season, Hunter Pence was generally one of the first players in the dugout before first pitch. A 13-year veteran in the midst of a renaissance season, Pence chose that moment for a daily bit of reflection.
Joining him regularly was Jayce Tingler, then the team's development coordinator in charge of outfielders and baserunning. Their pregame chat on the perch next to the warning track became a routine. No topic was off-limits -- life, family, baseball, jujitsu.
• Jayce Tingler named new Padres manager
On Monday, the Padres announced Tingler as their new manager, and they tasked him with leading the club into contention as soon as possible. At 38 and without managerial experience above rookie ball, Tingler is an unknown quantity to most of the baseball world and a risky hire for general manager A.J. Preller, who has staked his own job on Tingler's capabilities.
Those who have worked closely with Tingler fully expect Preller's gamble to pay off.
"I haven't been around too many people that are able to command a room and speak and bring a certain energy like him," Pence told MLB.com when reached by phone. "He has a unique energy that he brings. ... They made a great decision, and I'm really, really pumped about it. He is a really, really special fella."
As a player, Tingler never advanced past Double-A. But his post-playing résumé is a diverse one. He has held multiple roles within the Rangers' coaching staff, front office and farm system. He has served as assistant GM, bench coach, rookie ball manager and Minor League development coordinator.
Tingler is as well-rounded as a neophyte 38-year-old candidate could possibly be. But there's one glaring absence on his résumé: big league experience.
That fact wasn't lost on the Padres in their search. Tingler's new job is a daunting one. San Diego finished 70-92 this year, and the club expects to leap toward contention as soon as next season. To do so, Tingler will need significant progress from the team's young players and a significant turnaround from its highly paid stars.
Preller, for one, feels his new hire is capable of evoking both.
• Get to know Padres manager Jayce Tingler
"He's got a good way about him," Preller said. "I've seen him able to connect with a lot of different players -- younger players just starting their careers, experienced guys that have been on the Major League bench. Personality-wise, he loves the game and he's infectious with his energy. He's very genuine, and the players are going to connect to that."
Still, there are some within the organization who feel Tingler's lack of experience will present challenges. Publicly, the Padres have noted the successes of first-time managers in the playoffs this year. But privately, they acknowledge that Tingler has a steeper uphill climb awaiting him than, say, Nationals first-time manager Dave Martinez, who spent 16 seasons in the big leagues and a decade as a big league coach.
Externally, some have drawn comparisons between Tingler and the man he's replacing. But "Andy Green was way more experienced," one team source said, matter-of-factly, citing Green's big league career and his more extensive coaching background.
That statement wasn't meant to be an indictment on Tingler. It's merely an acknowledgement that Tingler has some level of respect to earn among his players this spring. Those who spent time with him in Texas don't believe that will be an issue.
"He worked at and created relationships with everyone," Pence said. "He remained positive. He remained encouraging. That wasn't easy to do, going through a tough season when, in the second half, we kind of fell out of it. He brought enthusiasm, brought encouragement, kept pushing us. To be such an energy-generator shows me the volumes of his character."
"He had a huge impact on our players, our Major League staff, and the entire organization," Rangers skipper Chris Woodward added. "He is a great baseball guy who is all about relationships."
Ultimately, relationship-building is the most important task awaiting Tingler in San Diego -- more important than his impending coaching hires and more important than his in-game tactics.
Tingler inherits a group of youngsters like Luis Urías, Francisco Mejía and Josh Naylor who need to acclimate to the challenges of the big leagues. He also inherits veterans like Manny Machado and Eric Hosmer who need to produce at a level they've reached in the past but have yet to reach in San Diego.
There's no easy solution for those challenges. The burden is mostly on the players themselves. But the right manager -- one who knows when to push, when to prod and when to offer support -- should go a long way.
"Players respond to people they know have their backs, people that are genuine, people that want to push them for the right reasons," Preller said. "There have been plenty of managers that have had excellent playing careers with different managerial experiences that can't connect with players.
"At the end of the day, it comes down to the right person, the right individual. We think we've got that person. Players are going to respond."