CANCER SUPPORT WEEKEND
September 4-6, 2020
The Pirates and Pirates Charities celebrated Cancer Support Weekend, September 4-6. The weekend was held in honor of cancer patients and survivors, aimed at creating awareness for non-profits, cancer focused partners and celebrating the new AHN Cancer Institute. Fans were able to tune in to the game broadcasts to see cancer fighters and survivors featured throughout the weekend.
HERO CARDS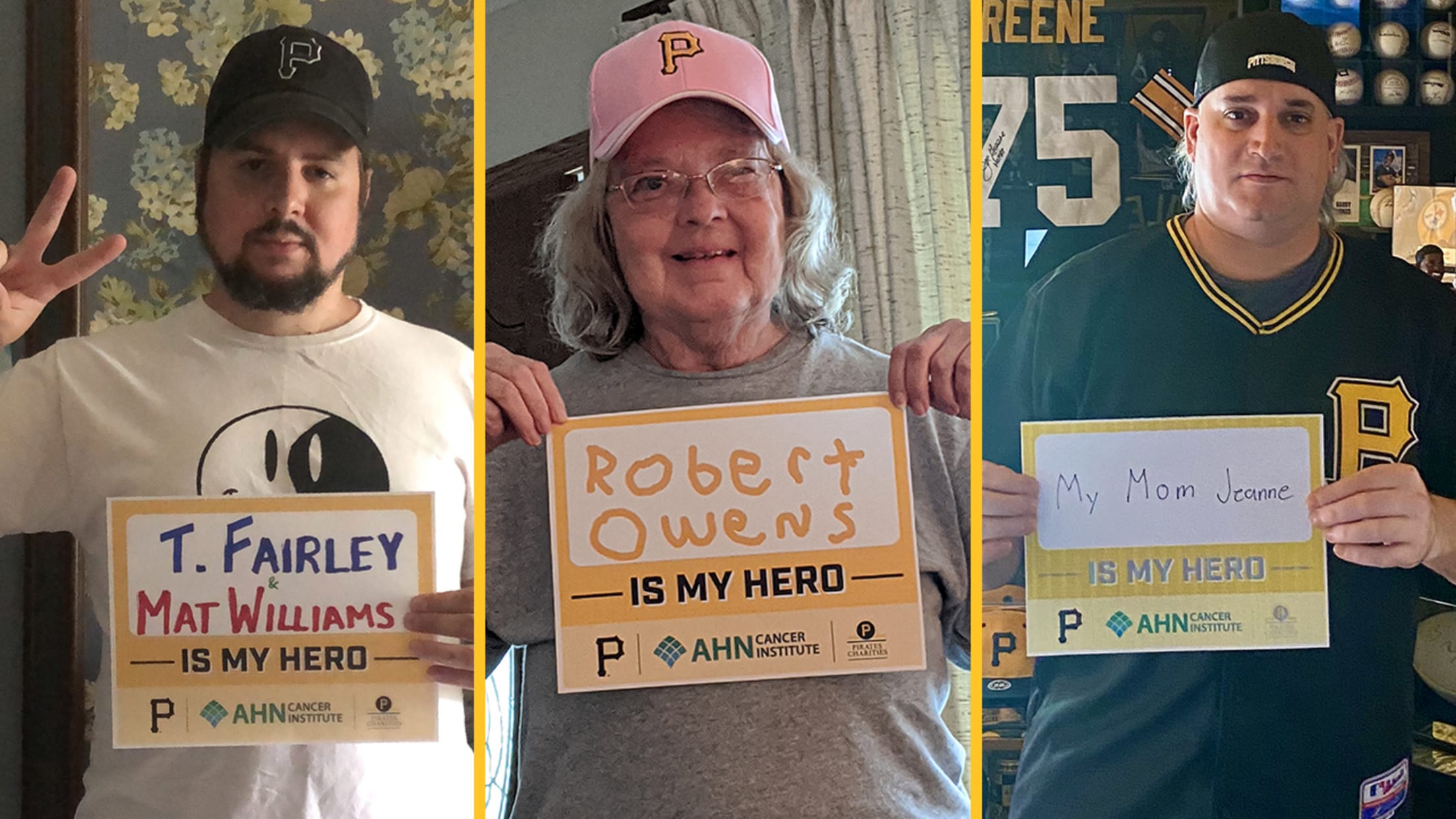 Join the Pirates coaches and players and show your support by filling out your Hero Card and displaying it for someone in your life who has been affected by cancer.
GLIMMER OF HOPE
Glimmer of Hope is a Pittsburgh-based non-profit that supports breast cancer patients and their loved ones. Founded in 1990, Glimmer of Hope is committed to the fight against breast cancer through supporting cancer research and programs. Pirates Charities has been a long time support of Glimmer of Hope and made a $5,000 donation as part of Cancer Support Weekend.
PEDIATRIC CANCER AND LENDING HEARTS
Lending Hearts mission is to provide free emotional, social and physical support to children and young adults with cancer and their families through unique activities and community outreach in surviving treatment and beyond. Pitcher Jameson Taillon proudly serves as an advisory board member for Lending Hearts. Pirates Charities, together with PNC Bank, made a $5,000 donation to Lending Hearts as part of Cancer Support Weekend.
The Pirates also surprised 10 pediatric cancer patients with gift boxes featuring a get well card from a Pirates player and a game worn item, super hero capes, Pirates jersey and other Pirates goodies.
AHN CANCER INSTITUTE
The new, modern, hi-tech AHN Cancer Institute at Allegheny General Hospital focuses on both treating the disease and researching new way to eliminate it. It was designed to give patients a positive experience and gives AHN a place to partner with other organizations, like John Hopkins, to develop cancer-fighting breakthroughs. Dr. David Bartlett, the newly appointed director of the AHN Cancer Institute, was featured on the broadcast to talk about the new center and Pirates pitcher Jameson Taillon was on to talk about his cancer diagnosis, surgery and treatment at AHN.