Action Math Baseball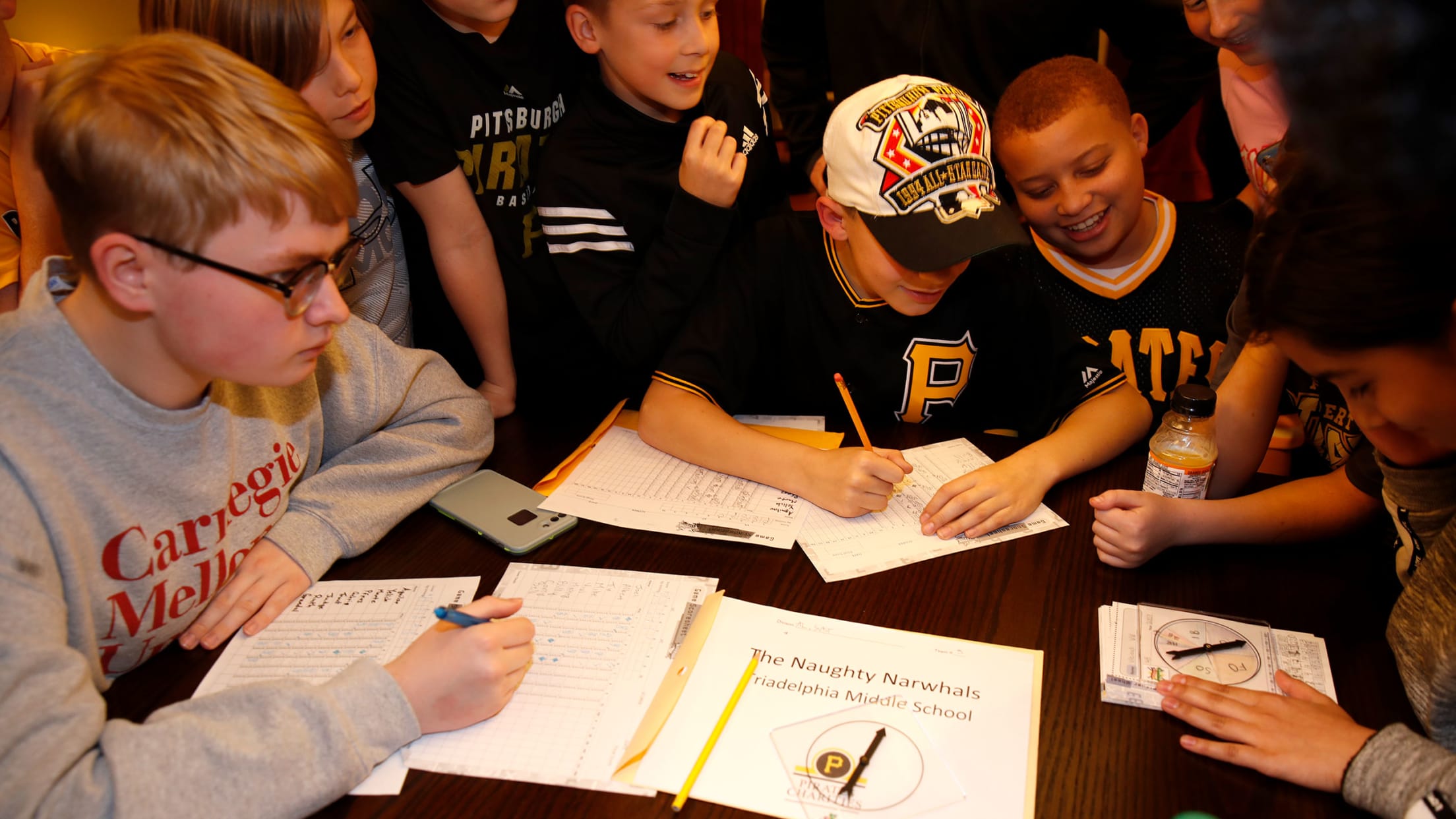 Action Math Baseball is an integrated math program for students in grades 4-8. Students learn mathematics skills through baseball statistics in a way that is fun and engaging, and use statistics from current Pirates Players, as well as player cards they create, to compete against one another in simulated baseball games. The program promotes higher order science, technology, engineering and math skills (STEM).
Clemente Day

In honor of Major League Baseball's 2020 Roberto Clemente Day, Pirates Charities honored the life and community service legacy of Roberto Clemente through contributions to communities most affected by the pandemic by purchasing essential products from each of the six Family Forever small businesses and gifting them to community partners. In addition to the community efforts, the players and coaches wore #21 jerseys on Clemente Day for the first time ever. The jerseys were then put up for auction with all proceeds going to benefit the Roberto Clemente Foundation and Pirates Charities.
Chick-fil-A School Assemblies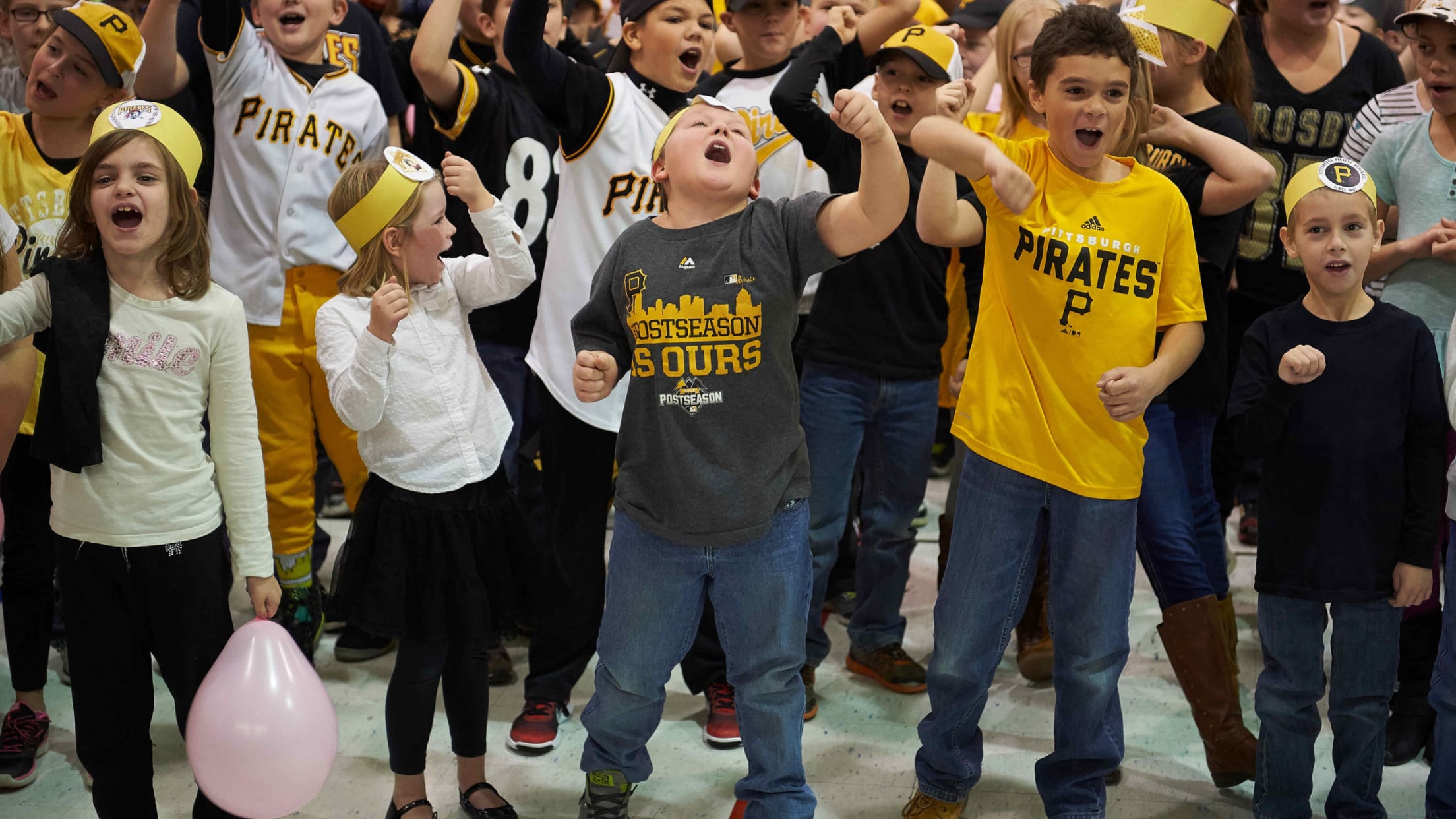 The Pirates and Chick-fil-A have teamed up to educate young students in the Pittsburgh region on the benefits of exercise and eating healthy! Pirates In-Game Host Joe Klimchak, along with the Pirate Parrot and Chick-fil-A Cow, lead an entertaining and informative hour-long assembly aimed at helping area elementary and middle school students feel their best every day.
Community Commitment Program
The Pirates Community Commitment Program (PCCP) is an organization-wide initiative for Pirates players that promotes community service and awareness, and provides benefits to the community, the individual player and the Pirates organization. The PCCP encourages players throughout the Pirates system to emulate Roberto Clemente's legacy of community service.
More than 33,100 hours of community service have been performed by Pirates players throughout the organization since the program was implemented in 2008. Each player has completed a minimum of 10 hours of community service in their respective affiliate's community during the season.
Near the conclusion of each Minor League team's regular season, each club selects one player from their organization to receive the "Pirates Community Commitment Award." Honorees then travel to Pittsburgh, where they are recognized in a special pregame, on-field ceremony held at PNC Park on Clemente Day. The PCCP award recipients are quality individuals on and off the field, who have completed countless hours of community service and demonstrated leadership of community involvement among teammates.
The 12th annual PCCP award winners (2019) are:
Hunter Owen, Indianapolis Indians (AAA)
Bligh Madris, Altoona Curve (AA)
Joe Jacques, Bradenton Marauders (High-A)
Will Gardner, Greensboro Grasshoppers (Low-A)
Jesus Valles, West Virginia Black Bears (Short Season-A)
Santiago Florez, Bristol Pirates (Rookie League)
Tilsaimy Melfor, Gulf Coast League Pirates (Rookie League)
Valentin Linares and Randy Romero, Dominican Summer League Pirates
Make-A-Wish Foundation Scholarship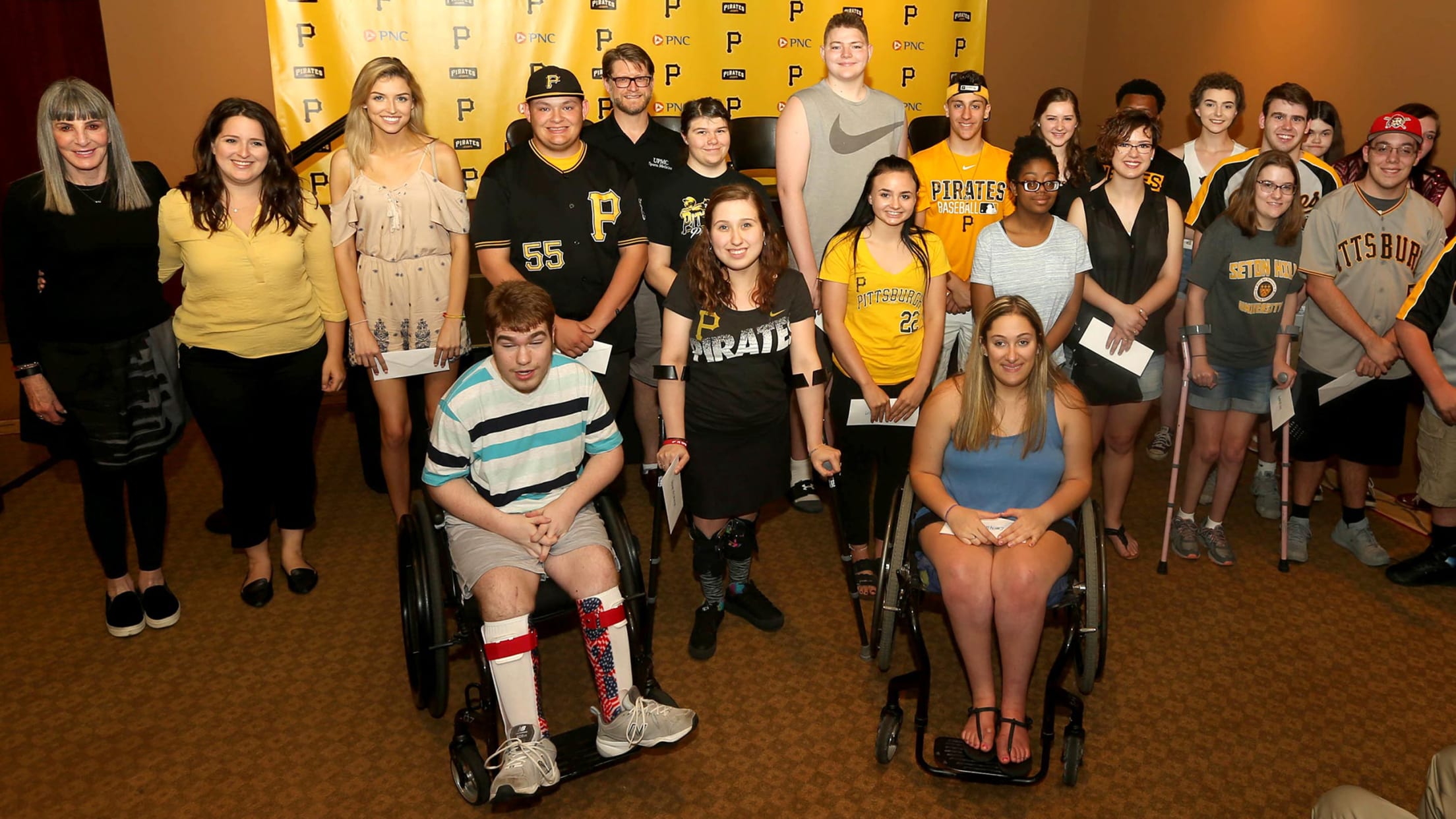 In 2019, Pirates Charities partnered once again with the Make-A-Wish Foundation of Greater Pennsylvania and West Virginia to support the organization's annual "Kurt R. Weiss Scholarship for Wish Children" program.
Miracle League Fantasy Camps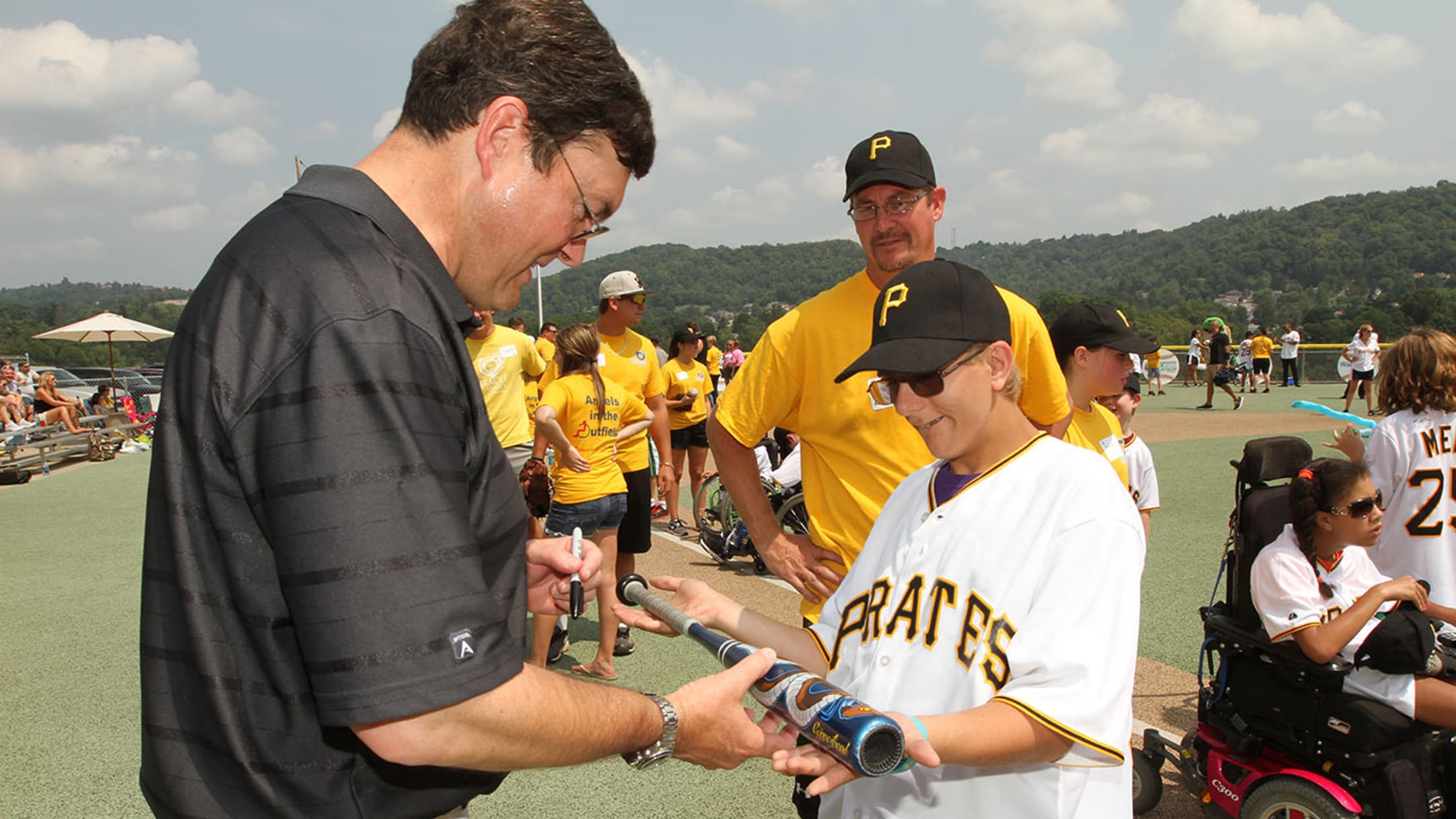 The Pirates once again hosted Miracle League Fantasy Camps in 2019 for children and adults with special needs. Pirates players, coaches, alumni and front office executives helped conduct the camps. The Pirate Parrot and Pirates Pierogies also were in attendance at several of the events.
The purpose of the Miracle League Fantasy Camps is to provide children and adults with special needs the opportunity to learn and play the game of baseball, while providing a similar experience to Major League Baseball camps and clinics. This season, children and adults attended Miracle League Fantasy Camps in Altoona-PA, Pittsburgh -PA, and Morgantown-WV. A Fantasy Camp was also held at the Miracle League of Manasota, which serves the residents of Manatee and Sarasota Counties near the Pirates Spring Training home of Bradenton, FL.
At these camps, both children and adults took part in five activity stations, led by Pirates celebrities, that taught hitting, throwing, baserunning and catching skills. Each child and adult also received a personalized Pirates jersey and was treated to a delicious lunch.
The events were sponsored by Pirates Charities and Baseball Fantasy Camp for Kids. Baseball Fantasy Camp for Kids is an organization, founded by Denver resident Jeremy Flug, which provides funding for Miracle League Fantasy Camps for kids throughout the United States. This is the ninth year that Pirates Charities has worked with Mr. Flug. Pirates Charities would like to thank Jeremy Flug, Joe Knetzer and the whole Baseball Fantasy Camp for Kids organization for their tremendous dedication to improving the lives of children and adults with special needs.
Pirates Charities CARE-a-van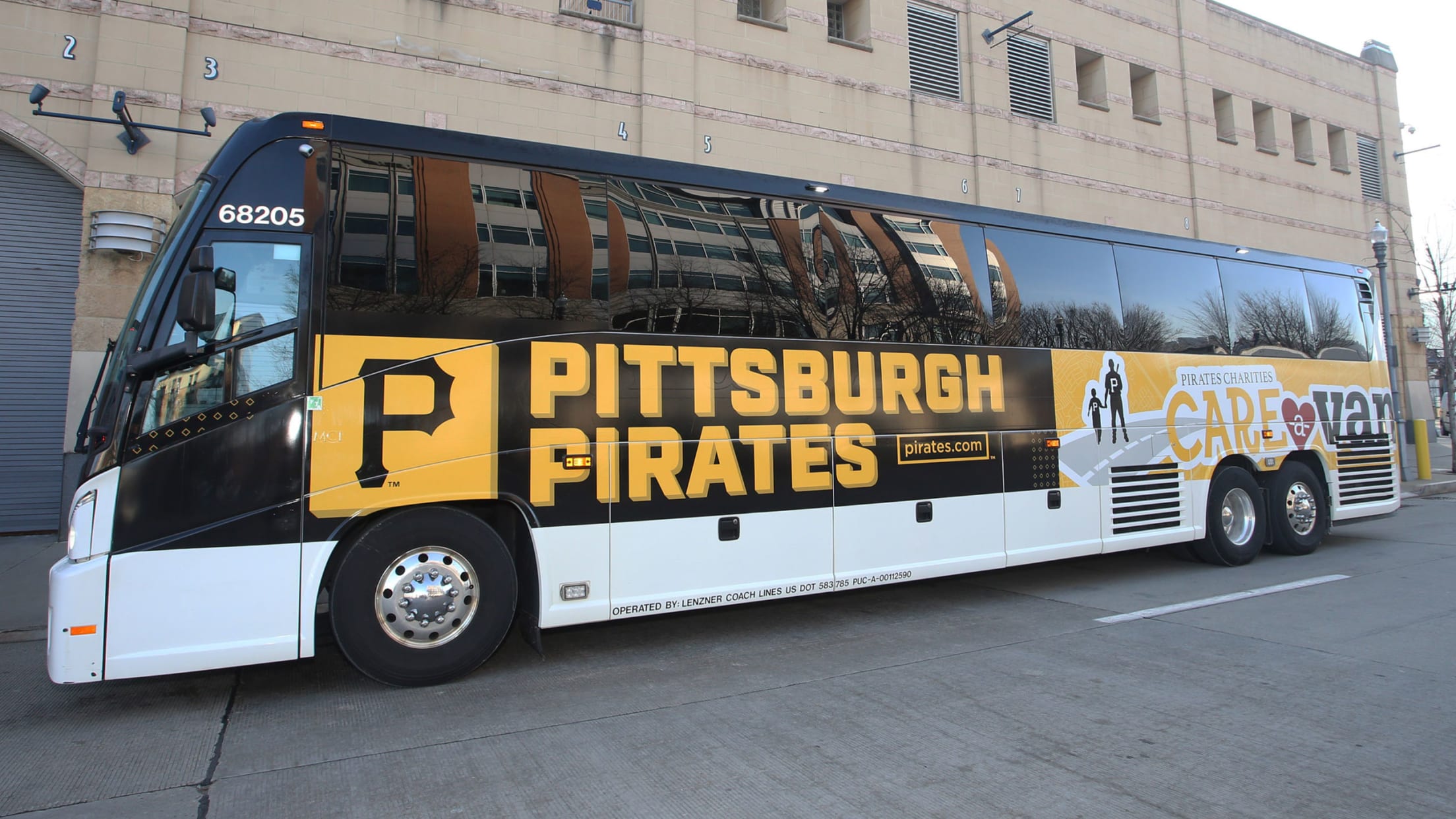 The Pirates CARE-a-van took place January 22-24, 2020 - encompassing 35 events across 18 cities.
Pirates players and prospects who took part in the CARE-a-van included Josh Bell, Nick Burdi, Blake Cederlind, Will Craig, Geoff Hartlieb, Ke'Bryan Hayes, Guillermo Heredia, Clay Holmes, Sam Howard, Cody Ponce, Yacksel Rios and Bryan Reynolds. In addition to those players, Pirates manager Derek Shelton was joined by coaches Tarrik Brock, Joey Cora, Don Kelly, Oscar Marin, Justin Meccage, Mike Rabelo and Glenn Sherlock on the three-day event.
The CARE-a-van featured four separate groups of players and coaches traveling to public and private community action events throughout the region. Pirates players, coaches, front office personnel and Pirates Charities partnered with local non-profits and donated their time to assist with projects and services, as well as visit with schools and community organizations.
Pitch for Hope Women's Baseball Clinic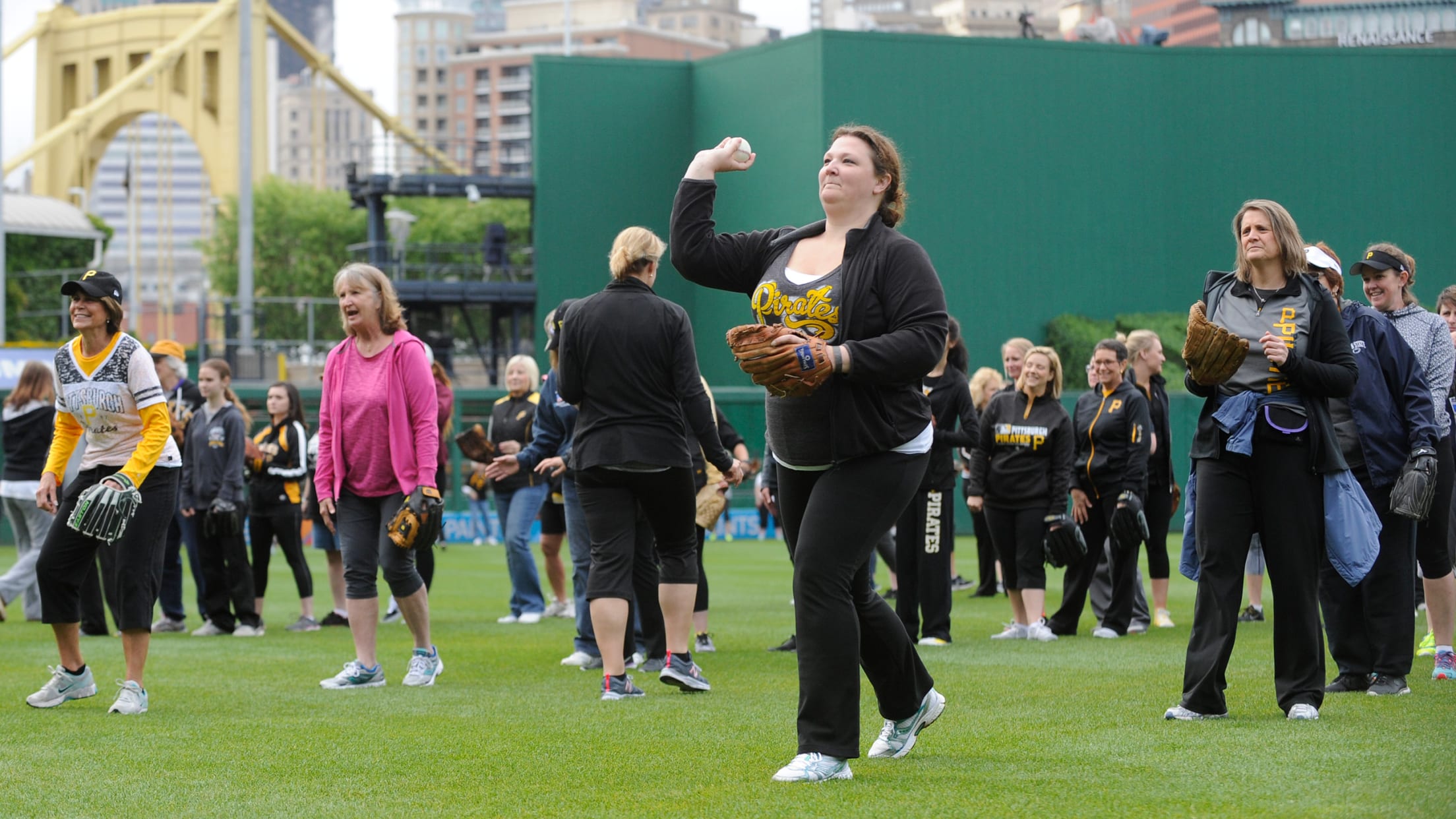 The Pirates hosted their eighth annual Pitch for Hope Women's Baseball Clinic on Sunday, September 8, 2019. Women ages 14 and older learned hitting, pitching, fielding and more from the Pirates coaching staff during this unique on-field event. After the clinic, participants and their guests enjoyed a private brunch in the Picnic Park hospitality space of PNC Park.
Proceeds benefit A Glimmer of Hope Foundation. "The Symbol of the Cure" is widely recognized in the Pittsburgh Area. For more than 20 years, the foundation has been dedicated to raising funds to further breast cancer research and purchasing innovative imaging equipment.
65 Roses Club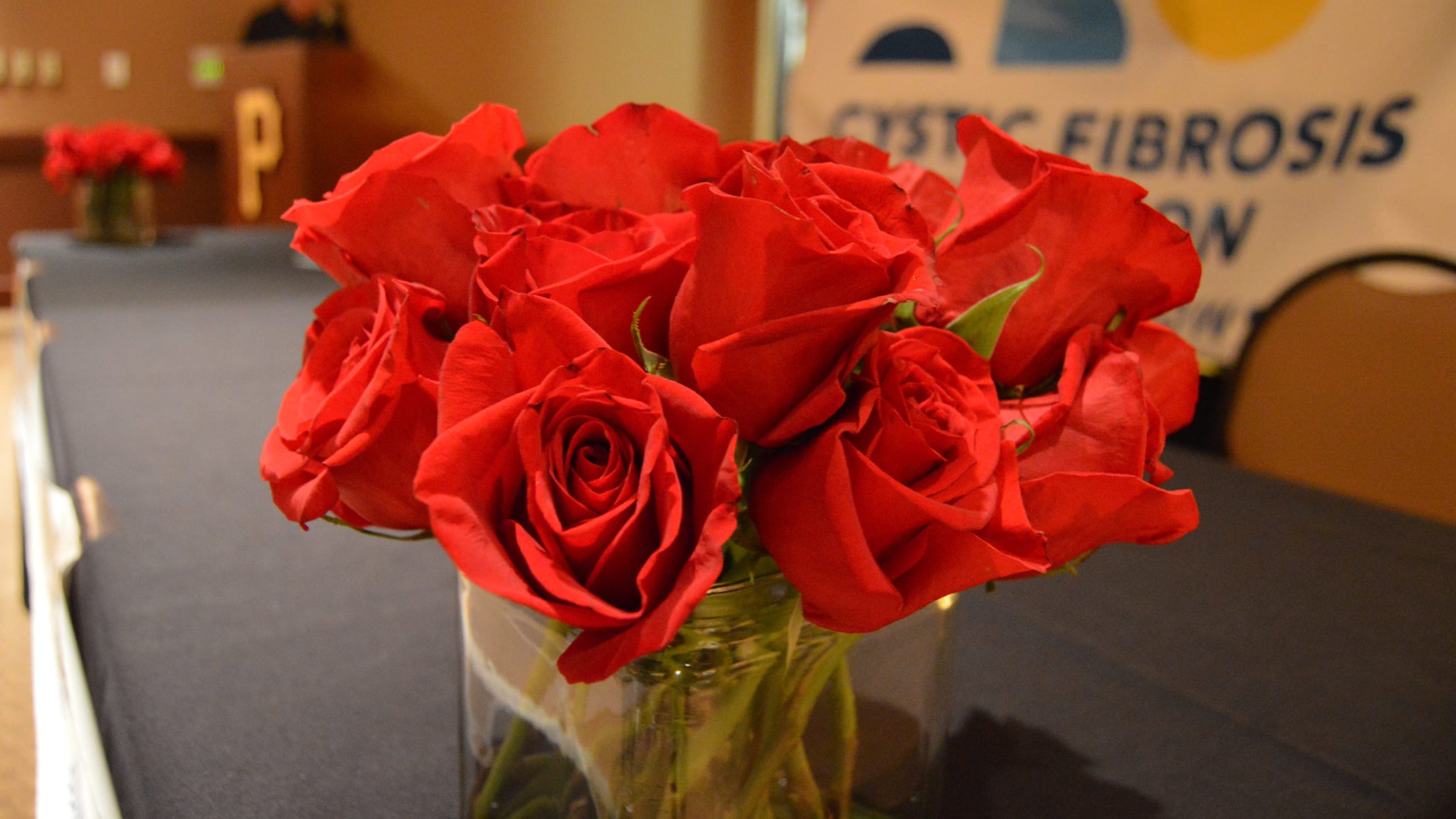 The Pirates hosted a 65 Roses Club night at PNC Park during the 2019 baseball season. The event benefitted the Cystic Fibrosis Foundation, and took place before the game.
The 65 Roses Club is a group of Pirates fans who have joined together to raise funds to fight cystic fibrosis. By making a pledge to the Cystic Fibrosis Foundation for every home run the Pirates hit, these fans have the opportunity to meet Pirates celebrities at a private reception. After the reception, everyone enjoys the game to cheer on the Bucs.
The club gets its name from the way a child often learns to say "cystic fibrosis," which sounds like "sixty-five roses." It is a national sports program supported by teams in all areas of athletics, including baseball, football, basketball, hockey and soccer, to help raise funds to fight cystic fibrosis.
For complete information about the Cystic Fibrosis Foundation and the 65 Roses Club, contact Jenni Franz at [email protected].
UMPS CARE Charities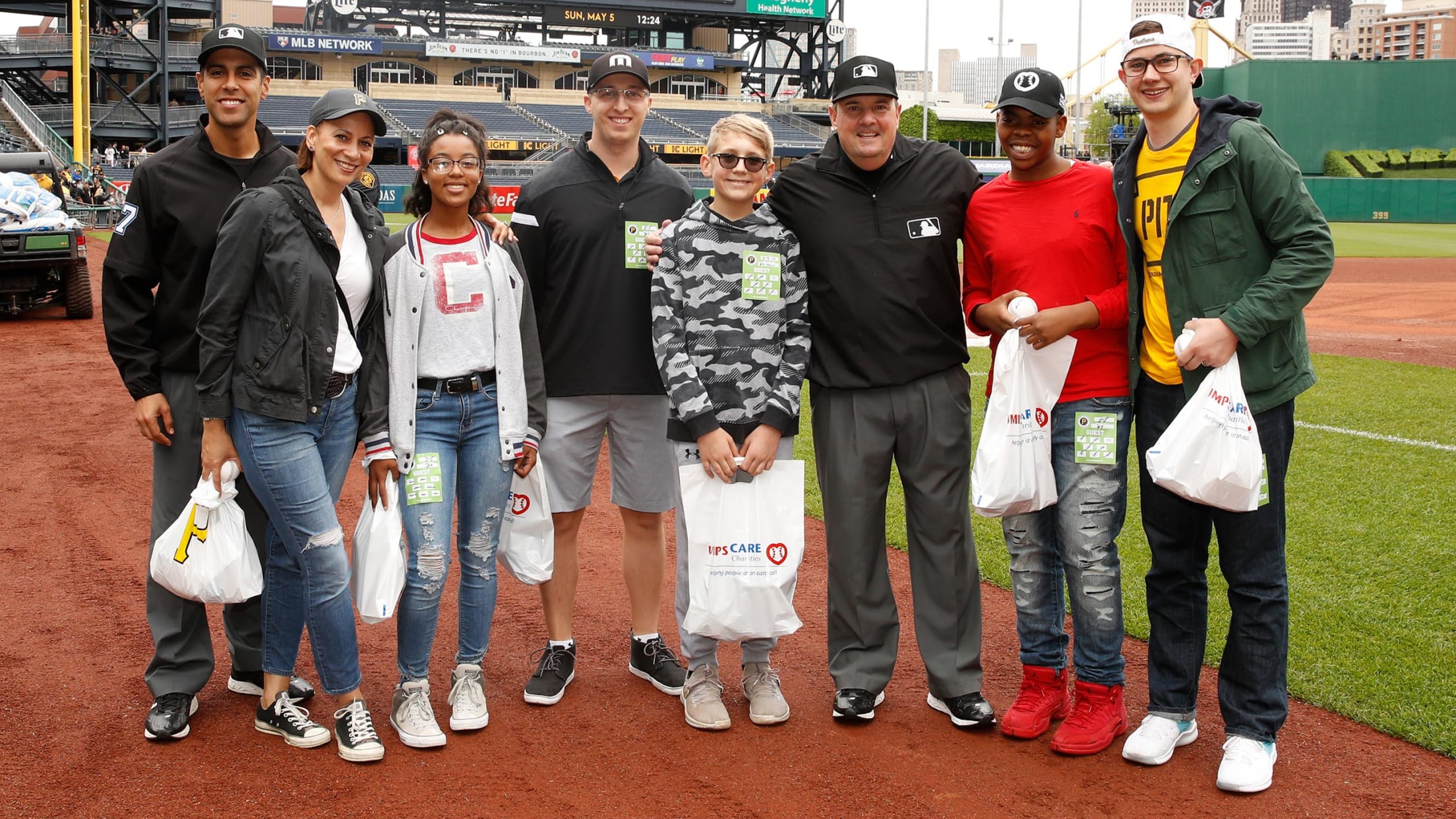 The Pittsburgh Pirates partner with Major League Baseball umpires to offer memorable baseball game experiences for children awaiting adoption and at-risk youth in mentoring programs.
Children receive a VIP experience including great seats to see the Pirates at PNC Park, a goody bag of 'all things baseball,' and the unique opportunity to step onto the field for a souvenir baseball and photo.
UMPS CARE Charities, a 501c3 non-profit organization founded by Major League Baseball umpires, created the BLUE Crew Tickets program to share the gift of baseball with children and strengthen relationships between children and the adults who aim to make a difference in their lives.
More than 6,000 guests have participated in BLUE Crew Tickets since 2006. Learn more at www.UmpsCare.com.