Q&A: Almada discusses father's legacy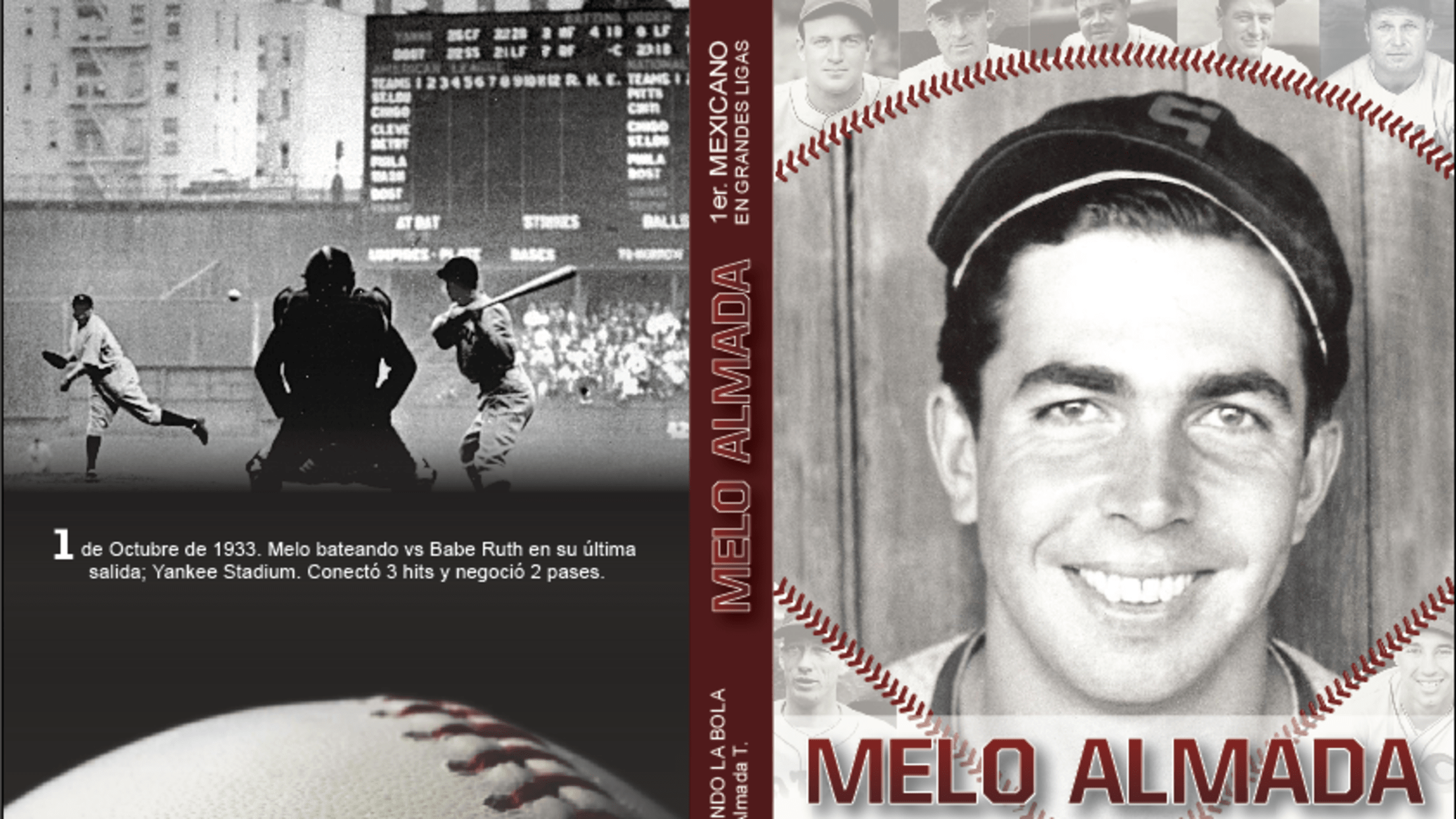 Edward Almada played baseball in his youth, but it was a challenge."That is why I became a member of the media," Almada said. Almada always felt he had to have a connection to baseball. After all, his father, Mel Almada, was the first Mexican-born player in the big leagues when he
Edward Almada played baseball in his youth, but it was a challenge.
"That is why I became a member of the media," Almada said.
Almada always felt he had to have a connection to baseball. After all, his father, Mel Almada, was the first Mexican-born player in the big leagues when he was called up by the Boston Red Sox in 1933. Edward Almada, 68, has a long history in the baseball media of Mexico, in both the print and broadcast world, including being a part of the broadcast team for the 30 games that Telemundo aired during the D-backs' inaugural season in 1999.
Almada has been a contributor to both Baseball Weekly and Baseball America. He is the only Mexican native to have a vote for the Hall of Fame. He was president of the Mexican Baseball Hall of Fame for three years, and he is on the Caribbean Baseball Hall of Fame selection committee. Most significantly, he has become a historian of his father's life, including writing the book, "Melo Almada, Primero Mexican in Grande Leagues."
With his devotion to the game, Almada is excited about the fact that Major League Baseball announced this week it is opening an office in Mexico City, and that the Padres and Rays are playing two exhibition games in Mexico City this weekend. Almada talked about his father in this week's Q&A with MLB.com.
MLB.com: What special moment do you remember from your father's career?
Almada: In my research, one of the moments I uncovered is that my father had the last hit Babe Ruth gave up as a pitcher. It has been confirmed by SABR. It was Oct. 1, 1933, and my dad had three hits and two walks off Babe Ruth.
MLB.com: Was his achievement for Mexico recognized in the country?
Almada: When my dad came to the Major Leagues in 1933, that winter, he was invited by the President of Mexico, General Abelardo L. Rodriguez, along with my uncle, Louie, to play in eight exhibition games against each other. My uncle Louie had more hits in the Minor Leagues than any other Mexican native -- 1,530 -- during his career, which went from 1927-37.
MLB.com: When did it hit you, the impact your father had on the game?
Almada: On the 10th of March 1973, we opened the Mexican Baseball Hall of Fame in Monterrey. Bowie Kuhn, who was the Commissioner of Major League Baseball, gave a speech. And when he spoke, he put the speech that had been written in his pocket. He said, "I had a speech ready to give you, but I would rather talk about my idol I had as a boy." He talked about a player that every time he came up, he would not miss an at-bat. Bowie sold popcorn at Washington Senators games and said that player was Mel Almada. He asked my father to stand up.
MLB.com: Was he one of the first inductees?
Almada: Over 15 years there had been 14 players elected to the Hall of Fame before that day in 1973, when they opened the building. It was mainly older Mexican players. When they finally decided to build the building for the Hall of Fame in 1973, my father was one of six additional players elected to the Hall of Fame. There were 20 players total who were honored on that day.
MLB.com: Were there challenges your father faced being a native of Mexico?
Almada: Everyone talks about the discrimination my dad felt. My dad never talked about that. He liked the big leagues. But I know that when he played for the Washington Senators, the owner was Clark Griffith. He had adopted his nephew, Calvin, and niece, Thelma. My dad was going out with Thelma. Joe Cronin, who had played in Washington and was a teammate of my dad's in Boston, introduced them. She became attracted to my dad. My dad told her he was going to marry my mother, and shortly after that he was traded to the St. Louis Browns.
In 1937, the Mexican government took control of the oil in the country. All the American companies were kicked out of the country. He was the subject of taunts from the bench of the other teams. They would call him a thief. They would want to know, "What kind of country are you from?" My dad talked very little about that, but when I was researching I found out about it.
MLB.com: How did your father wind up growing up in the United States?
Almada: My dad was born in 1913. At the time, Mexico was in a revolution. My grandfather was a full colonel aligned with General Alvaro Obregon Salido, who was a key player in the Mexican Revolution. He later became President of Mexico (in 1920 in what has been proclaimed an ending point in the Revolution). Alvaro's rival was General Victoriano Huerta, who was the president in 1913.
When Huerta became president, he ordered my grandfather to be shot. My grandfather was living in Huatabampo, Sonora, which is where my father was born. The telegraph operator there was a cousin of my grandfather. When he received the telegram ordering grandfather's death, he told my grandfather he better get out of the country because he had to deliver the telegram that ordered his death to the Army Post.
My grandfather gathered his kids and the family went to Tucson. They lived there for a few years, and then moved to Los Angeles. When General Obregon became president, he asked my father to work in the embassy in Los Angeles. So my father and his brother grew up in Los Angeles, and they signed to play in the United States, not in Mexico, when they came out of high school. The only time my father played in the Mexican Summer League was for three months with Torreon in 1941, after he left the big leagues.
MLB.com: Why did your father's career end at such a young age?
Almada: It was a family matter. We have been asked to never discuss it. My mother is 95. If I am still alive when she dies I will talk about it, but he was only 27 at the time.
Tracy Ringolsby is a columnist for MLB.com.