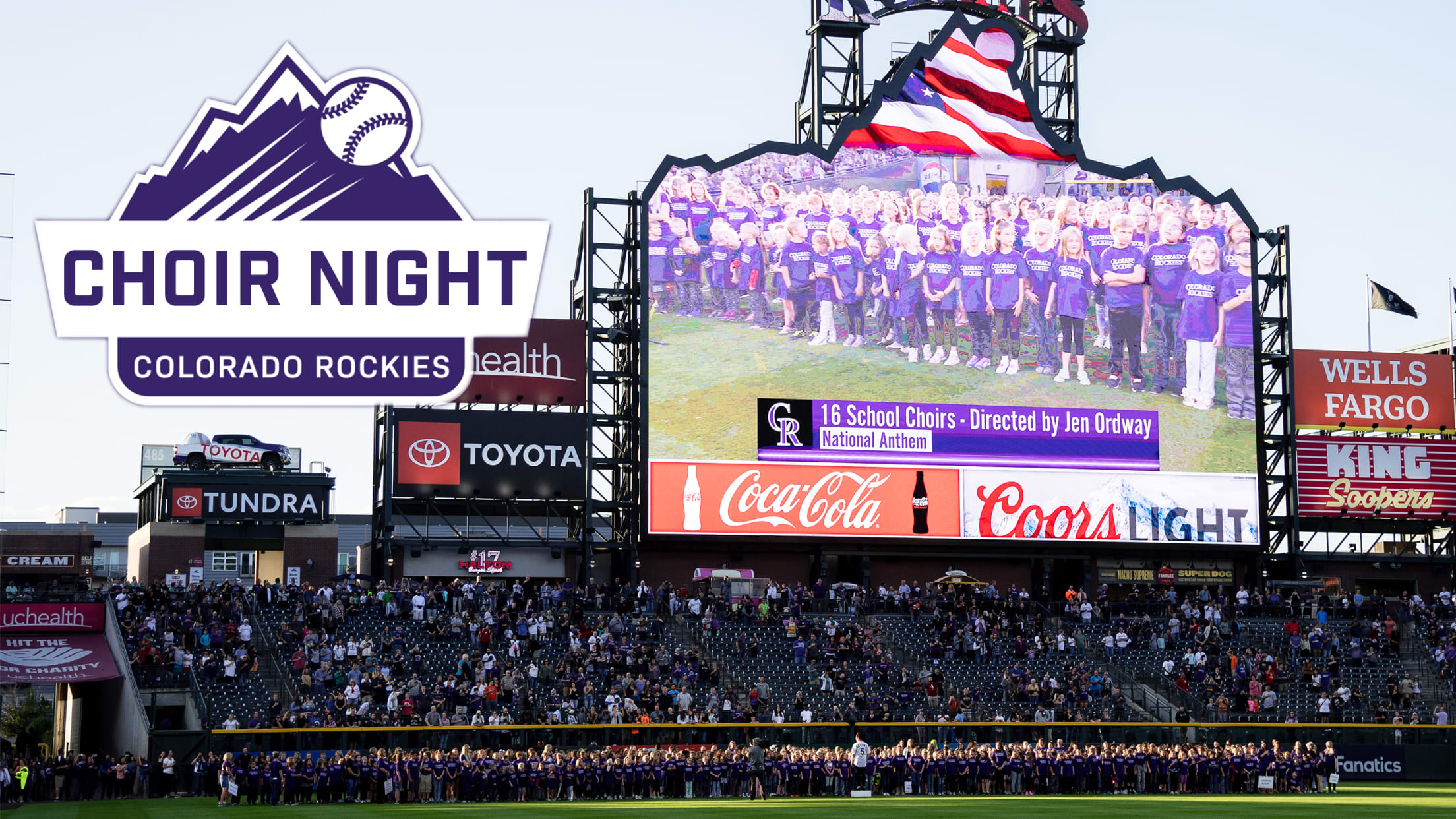 Colorado Rockies vs. Milwaukee Brewers
Saturday, April 25 at 6:10pm
The Colorado Rockies would like to welcome local schools participating in Choir Night! This program provides young choir members with the thrilling experience of performing "The Star-Spangled Banner" on the field before a Rockies game. In addition to this unique performance opportunity, participants and their guests are eligible for a special, discounted ticket price to the game.
Please select your school below - with active participation, schools can receive partial proceeds from each ticket sold. Take advantage of this great opportunity to enjoy a game at Coors Field while supporting your local community. We look forward to seeing you at the ballpark.
Please note: For questions or to purchase more than 12 tickets, please contact Sydney Ware at (303) 312-2443 or [email protected]
All Prices subject to change