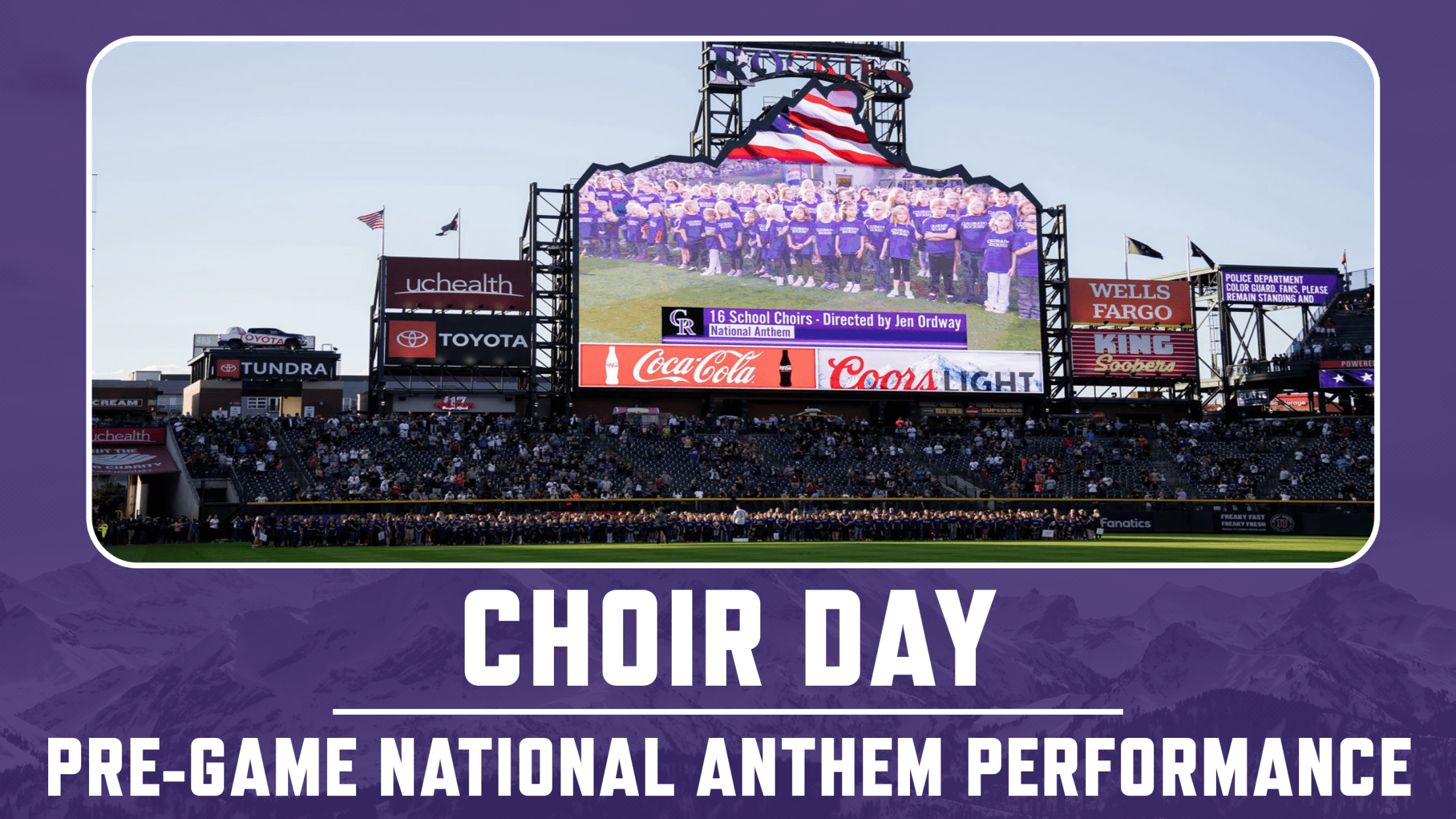 Colorado Rockies vs. Kansas City Royals
Saturday, May 14 at 6:10 PM
The Colorado Rockies would like to welcome local schools participating in Choir Day! This program provides young choir members with the thrilling experience of performing "The Star-Spangled Banner" on the field before a Rockies game. In addition to this unique performance opportunity, participants and their guests are eligible for a special, discounted ticket price to the game.
Please select your group below. A portion of the ticket proceeds will go back to the school. We look forward to seeing you out at the ballpark!
For questions or to purchase more than 12 tickets, please contact Ryan Tapp at 303-312-2443 or [email protected]
All prices subject to change
Participating Schools