Bark at the Park Ticket Package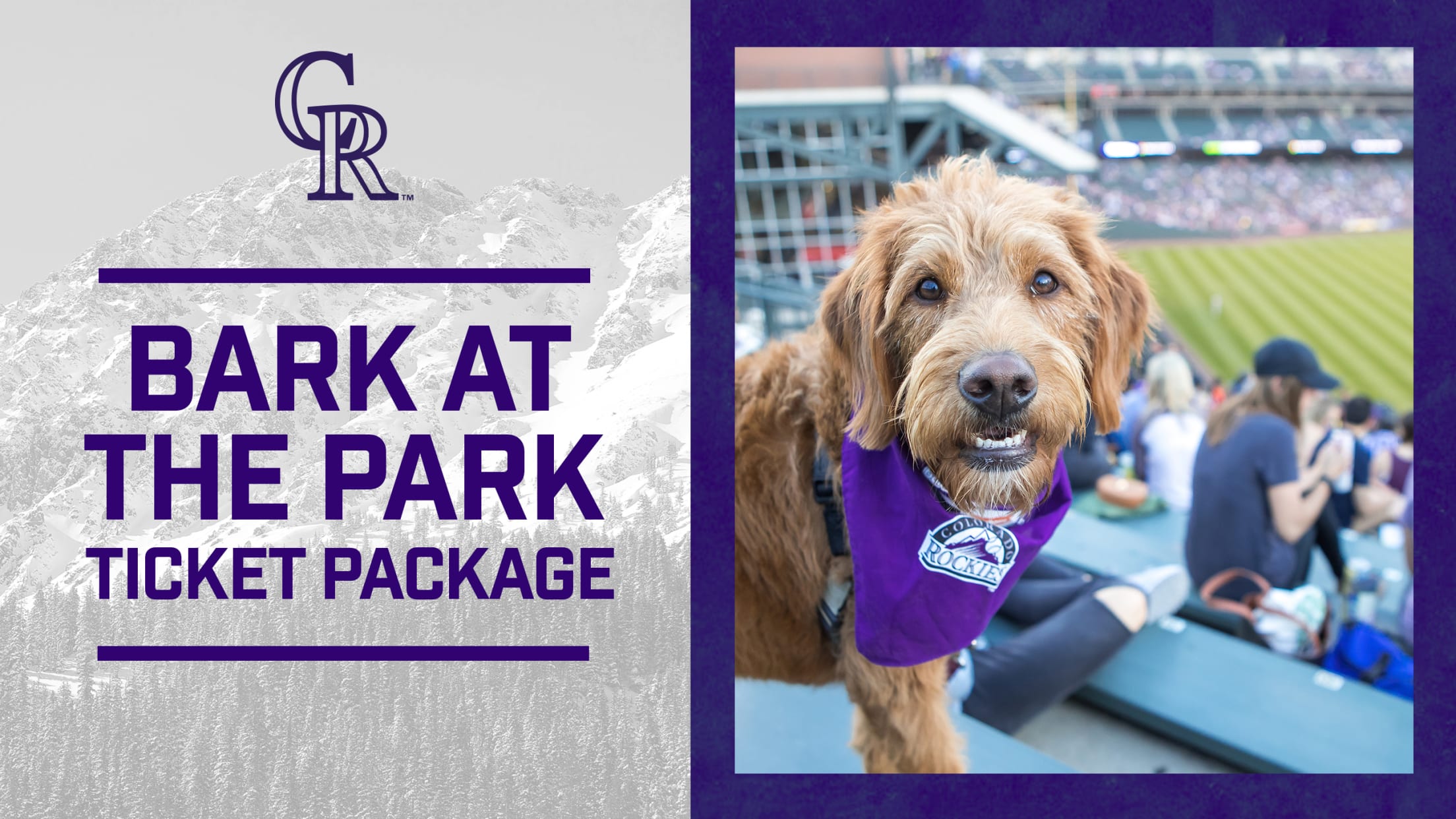 Colorado Rockies vs San Francisco Giants
Tuesday, September 7 at 6:40 PM
The Colorado Rockies are proud to announce the annual Bark at the Park on Tuesday, September 7 at 6:40pm vs. the San Francisco Giants, presented by Nylabone, King Soopers, and Pet Pride.
Dogs and owners alike can partake in the fun and festivities as the Rockies take on the Giants. With each paid human ticket one dog is allowed in for free. Special event tickets, waiver for proof of vaccinations and general liability are required for participation. This event will sell out as seating and tickets are extremely limited so reserve your spot today!
Your Bark at the Park Ticket Package includes the following:
A $20 ticket to watch the game in the designated "dog zone" (sections 155-160, 401-403). With each paid human, one dog is allowed in for free*
A Bark at the Park goodie bag including samples, treats, and a custom Bark at the Park bandana and water bowl
$1 of every ticket purchased will go to support Tony La Russa's Animal Rescue Foundation (ARF)
NOTE: This year's ticket package will NOT include a pregame parade
Please read all the information on this page to determine if this event is right for you and your dog. You will be required to sign an electronic waiver acknowledging responsibility for you and your dog and verifying your dog is up to date with all of the required vaccinations listed below.
Is your dog right for Bark at the Park?
Yes, if your dog:
Is old enough to be around other dogs and people (at least 4 months of age)
Is up-to-date on all required vaccinations
Is in relatively good health and can walk up and down several flights of stairs
Does well on-leash and is not overly aggressive toward other dogs
Is friendly toward humans and not excessively fearful
Is a Rockies fan!
Probably not, if your dog:
Is still too young to mix with a big crowd (under 4 months of age)
Is a senior dog that would have trouble navigating stairs and being outside for an extended period of time
Has issues with heat
Has aggressive tendencies towards other dogs or humans while on-leash (or off)
Is exhibiting any signs of illness close to the day of the game (i.e. cough, nasal discharge, lethargy, diarrhea, etc.). These symptoms can be signs of potentially infectious illnesses and it would probably be best for your dog, as well as the other dogs in attendance, if they did not attend.
Has issues with loud noises (loud music, cheering, etc. will occur before/during/after the game)
*Please note: Fans with more than one dog must have one "owner" per dog in attendance. Dogs must remain on a leash at all times. Dogs, excluding service animals, are only allowed in the areas specifically designated for Bark at the Park. Food options and restrooms will be available within this area.
Thank you for your interest in Bark at the Park. This Package is Sold Out for 2021. We hope to see you in 2022.