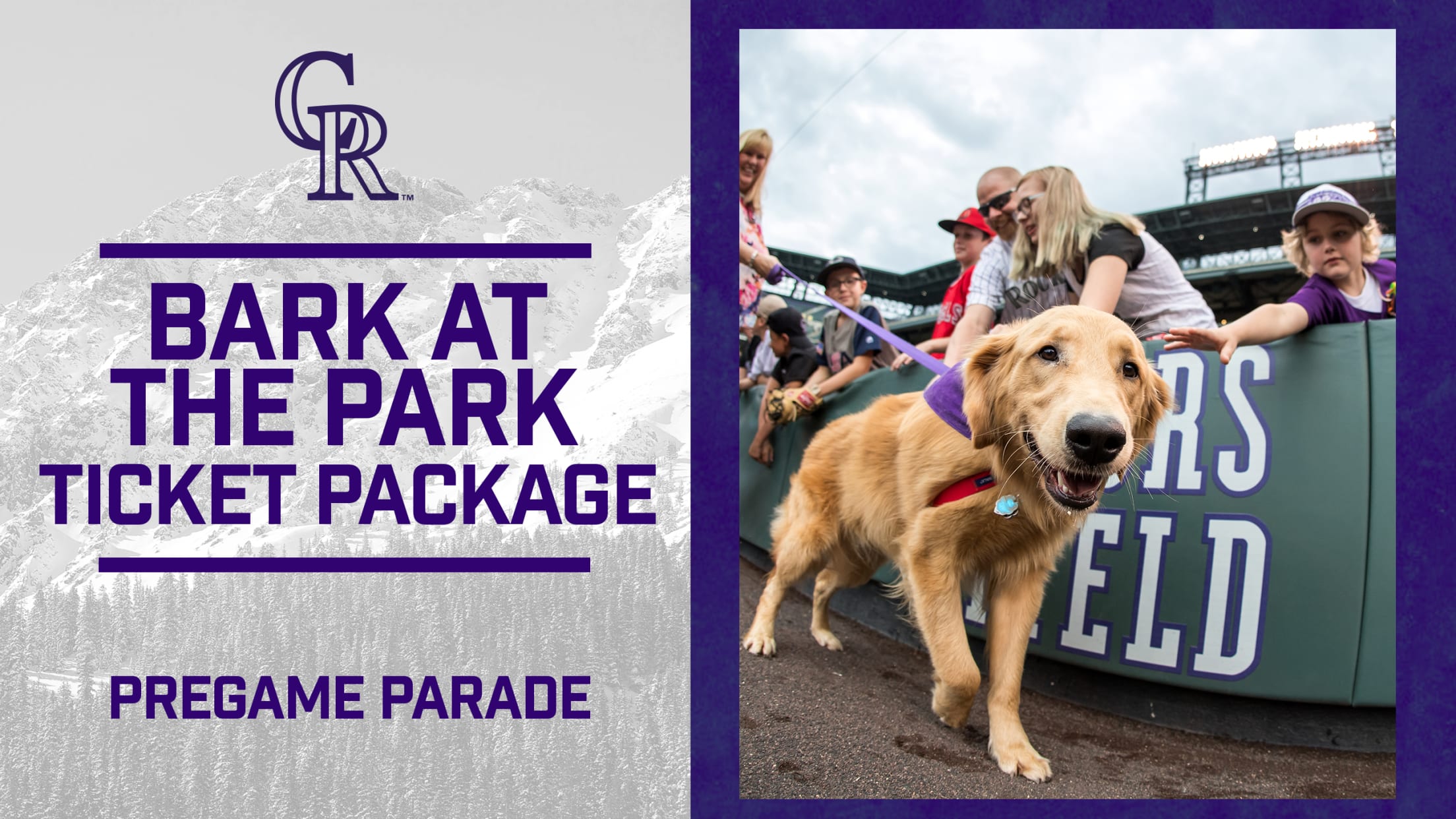 Colorado Rockies vs Washington Nationals
Wednesday, August 19 at 6:40 PM
The Colorado Rockies are proud to announce the annual Bark at the Park on Wednesday, August 19, presented by Nylabone, King Soopers, and Pet Pride.
Dogs and owners alike can partake in the fun and festivities as the Rockies take on the Washington Nationals. With each paid human ticket one dog is allowed in for free. Special event tickets, proof of vaccinations, and signed waivers are required for participation. This event will sell out as seating and tickets are extremely limited so reserve your spot today!
Your Bark at the Park Ticket Package includes the following:
A $20 ticket to watch the game in the designated "dog zone" (sections 155-160, 401-403). With each paid human, one dog is allowed in for free**
Exclusive, pre-game parade around the warning track for you and your furry friend
A Bark at the Park water bowl and a Colorado Rockies Bark at the Park bandana
$1 of every ticket purchased will go to support Tony La Russa's Animal Rescue Foundation (ARF)
**This is a reservation only. In order to receive your tickets, you will need to send your current vaccination records and dog's weight along with signed waivers for ALL human participants. You can send your vaccinations and waivers by mail to: Colorado Rockies Baseball Club, Attn: Bark at the Park, 2001 Blake Street, Denver, CO 80205; fax it to 303-312-2219, or scan and email to [email protected]. Once received, the seats will be assigned and mailed to the address on file. For questions, call 303-ROCKIES.
Fans, as a reminder, per Denver City Ordinance: It shall be unlawful for any person to own, possess, keep, exercise control over, maintain, harbor, transport, or sell within the city any pit bull.