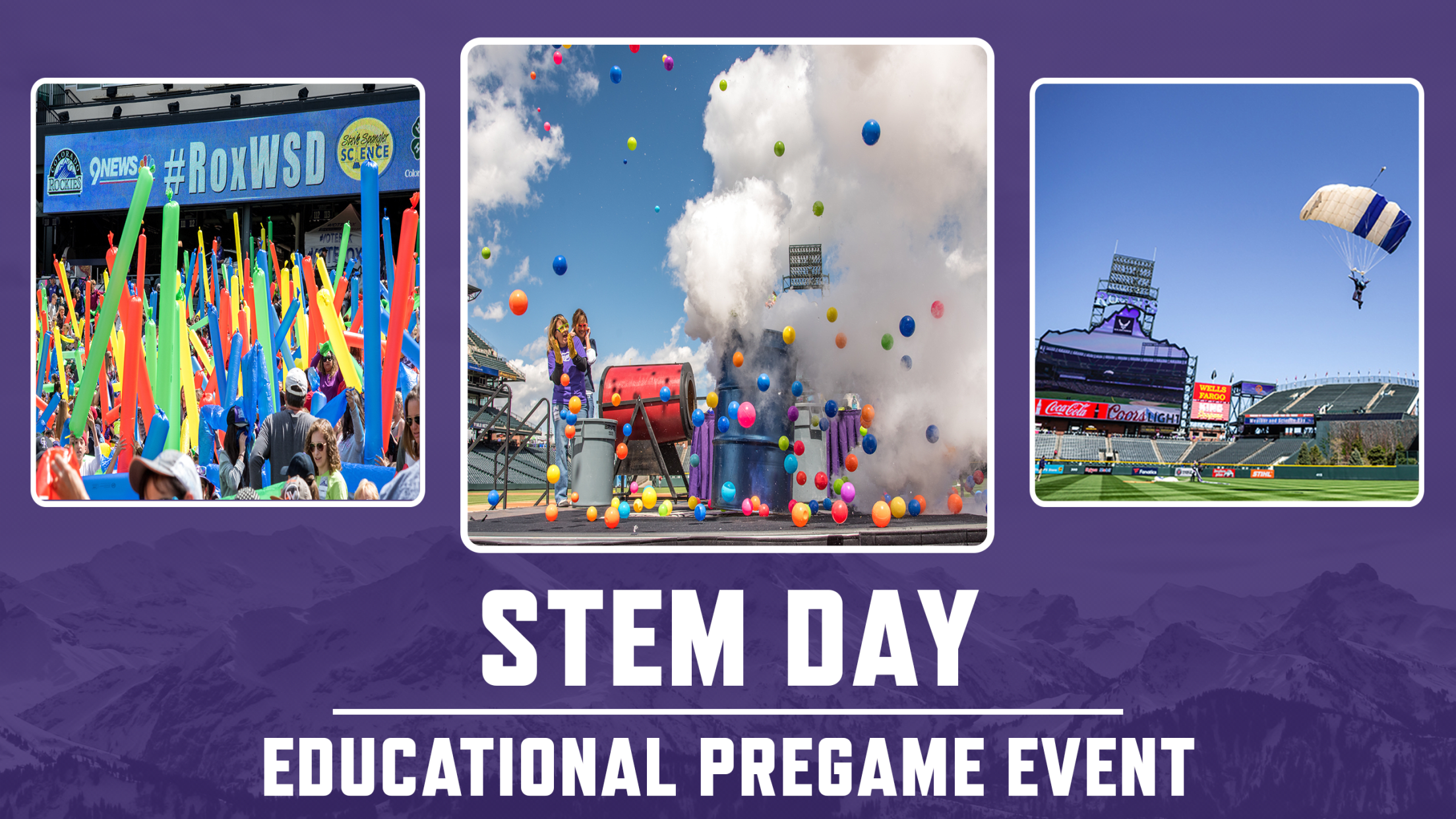 Colorado Rockies vs. Washington Nationals
Thursday, May 5 at 1:10 PM
The Colorado Rockies and Steve Spangler are teaming up to launch the 11th Annual STEM Day (formerly Weather and Science Day) at Coors Field on Thursday, May 5. The interactive presentation will run from 10:30 AM – 11:30 AM with parking lots opening at 9:00 AM to accommodate buses. Please join us for this educational event that incorporates physics, math, and meteorology into unique science experiments.
For questions or to purchase more than 12 tickets, please call 303-ROCKIES or [email protected].
All prices subject to change.