Buck O'Neil Legacy Seat Program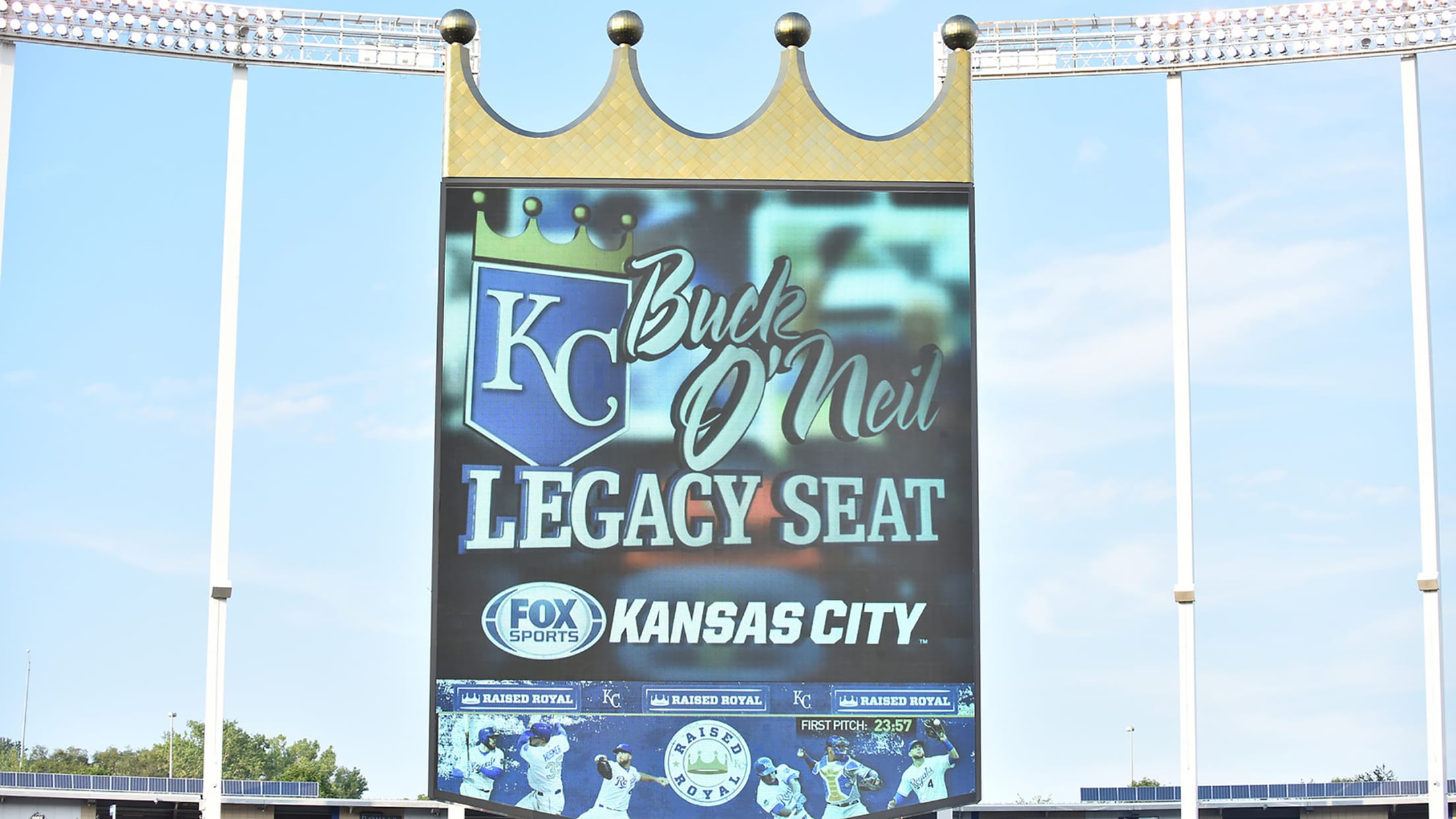 Buck loved baseball, but he loved his community more. While many of us are at home, many others are our still helping those in need across the metro area. We might not be able to honor them at a game in the Buck O'Neil Legacy Seat, but for now, we'll select an honoree to be recognized on Fridays across our social media platforms and below. When the season restarts with fans in the stands, we'll resume honoring those in the actual Buck Seat. Until then, read about those who are continuing to serve your community.
---
May 29 - Tony Hofmann
US Army Colonel Tony Hofmann retired in 2017 after 26 years of service on active duty. He served in combat tours in both Desert Storm and Iraqi Freedom, and culminated with the command of US Army Corps of Engineers' Kansas District. Colonel Hofmann's decorations include the Legion of Merit, two Bronze Stars, five Meritorious Service Medals, and four Army Commendation Medals (including an award for Valor in combat). Since retiring, Tony, Overland Park's Director of Public Works, has dedicated himself to the prevention of Veteran suicide and since 2014 has raised funds for Warrior's Ascent through leading a team that every year conquers the challenging Leadville Trail, Colorado Marathon. Tony insists that the team start and finish together. This year the race has been canceled but the 13 runner Team Leadville, undaunted by the pandemic, will be completing the 26.2 miles together (virtually) across three time zones and four states on June 13 (the original race date). Tony's motto for the team is Endurance, Teamwork and Grit.
May 22 - Anne Miller
Anne Miller has been Don Bosco's Senior Center Director for 26 years, leading a team who feeds and advocates for vulnerable seniors and adults with disabilities. The temporary closure is a scary change for people who count on the Center's staff to be their family and support network, but, over the past 10 weeks, Anne has worked tirelessly with community supporters and partner sites to ensure we meet new and ongoing needs. Because of her creativity and dedication, 480 clients are staying safe and healthy in their own homes, receiving a daily hot lunch along with groceries and cleaning supplies delivered by caring and trained drivers.
May 15 - Brian Fry
Harvesters' Director of Acquisitions Brian Fry leads the team who works to keep food coming into Harvesters, despite many food supply challenges. The team checks available inventory at all hours and makes sure that our agency partners have quality food to give to their clients. Brian, who started in the transportation department, has been at Harvesters since 2011. Harvesters has distributed more than 10 million pounds of food over the last seven weeks and this would not be possible without Brian and the Acquisitions team's tireless effort to get food to the organization.
May 8 – Kevin Martin
Director of Operations Kevin Martin has worked for the Harvesters – The Community Food Network for 16 years, starting in the transportation department. Kevin has the huge job of managing all logistical operations at Harvesters. As soon as food arrives at the warehouse, he and his team work tirelessly to get it back out into the community and into the hands of those who need it. Over the last six weeks, Harvesters has distributed nearly nine million pounds of food, and this wouldn't be possible without Kevin's dedication and leadership.