Dozier will return soon, pad All-Star resume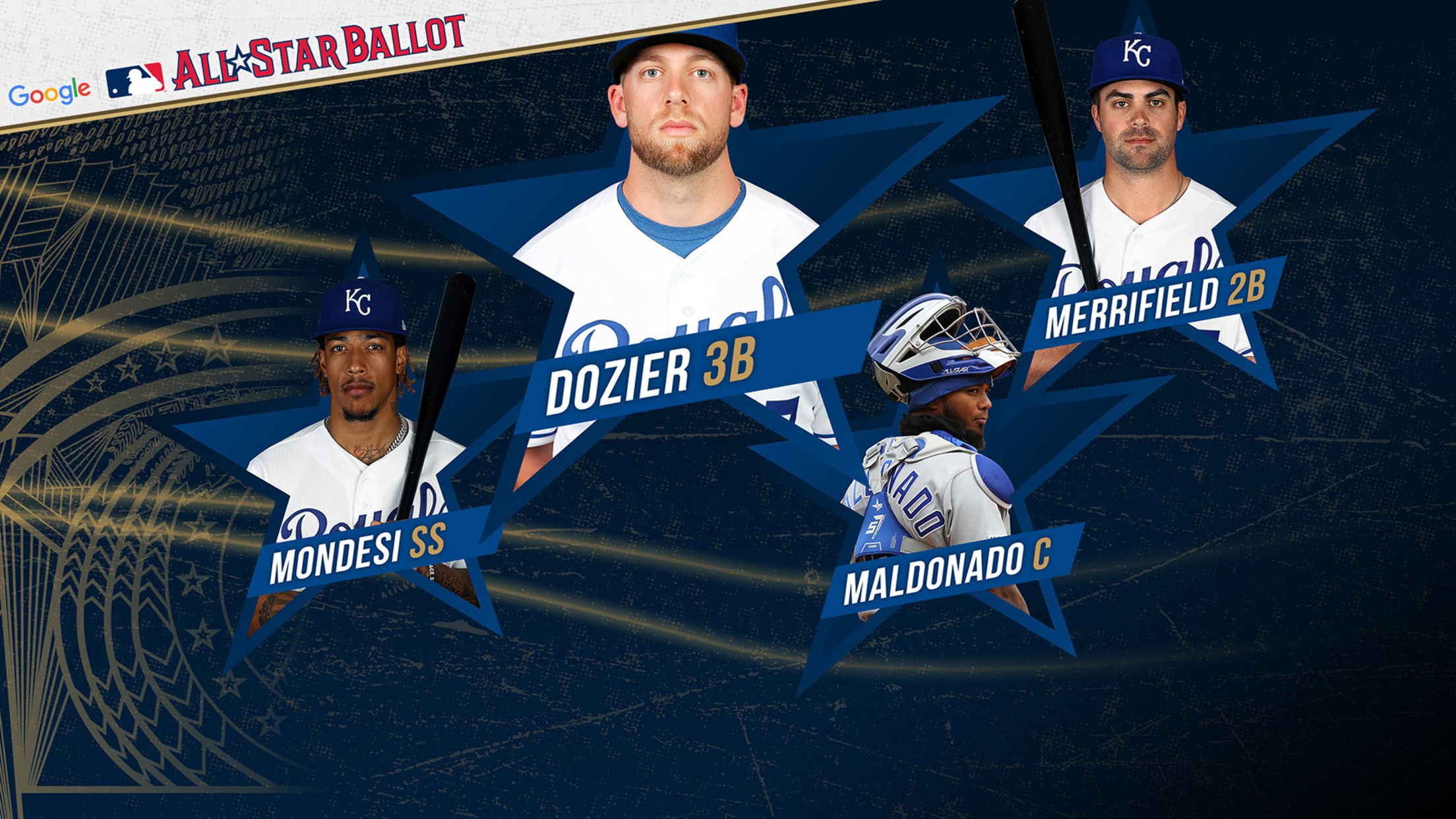 Read our FAQ on this year's revamped balloting format, which includes two phases of fan voting to determine the All-Star starters, and the ability to vote through Google Search. Hunter Dozier began a rehab assignment on Monday with Double-A Northwest Arkansas as he works his way back from a right
Read our FAQ on this year's revamped balloting format, which includes two phases of fan voting to determine the All-Star starters, and the ability to vote through Google Search.
Hunter Dozier began a rehab assignment on Monday with Double-A Northwest Arkansas as he works his way back from a right oblique injury. There's a strong chance that the Royals' breakout third baseman will be back in time to keep making a case to be an All-Star, and he continues to accumulate enough votes to be considered to start for the American League at third base.
Dozier, who had accumulated 424,028 votes, ranked behind the Astros' Alex Bregman (1,322,935 votes) and the Yankees' Gio Urshela (502,614) in the latest Google MLB All-Star Ballot updated that was released on Monday.
• VOTE NOW: Google MLB All-Star Ballot
Sidelined since May 30, Dozier is four plate appearances shy of qualifying for hitting leaderboards. At the time of his injury, he ranked near the top of the AL in just about all offensive categories, including batting average (.314, fifth), on-base percentage (.398, sixth), slugging percentage (.589, third), OPS (.987, fifth) and WAR (2.3, tied for sixth).
Dozier batted third and played third in his first rehab game on Monday. Royals manager Ned Yost said that Dozier will play with Northwest Arkansas again on Tuesday and Wednesday, then return to Kansas City on Thursday, when his wife is due to give birth. Dozier will then join Triple-A Omaha on Friday for at least one game before determining whether he's ready to be activated.
Dozier has the strongest chance of any Royals player to be selected to the Midsummer Classic. In the latest ballot update, catcher Martin Maldonado ranked 10th, with 113,525 votes (the Yankees' Gary Sanchez paces AL catchers), Whit Merrifield was fifth among second basemen, with 247,903 votes (the Angels' Tommy La Stella leads at the position) and shortstop Adalberto Mondesi was ninth, with 148,843 votes (trailing the Twins' Jorge Polanco, who leads).
Fans may vote in "The Primary" at MLB.com and all 30 club sites, the MLB At Bat and MLB Ballpark apps up to five times in any 24-hour period. Fans in the US and Canada can also vote on Google Search for every position, or up to 17 unique players per day, by searching "MLB Vote" or the names of their favorite players. Primary voting ends at 3 p.m. CT on Friday, June 21.
The top three vote-getters at each position (including nine outfielders) per league will move on to "The Starters Election," which begins at 11 a.m. CT on Wednesday, June 26. The votes will reset for a 28-hour voting window that ends at 3 p.m. CT on Thursday, June 27. Starters for the 2019 Midsummer Classic will be unveiled on ESPN that night at 6 CT. The pitchers and reserves will be announced on Sunday, June 30, at 4:30 p.m. CT.
Then on Tuesday, July 9, during the 2019 All-Star Game presented by Mastercard, fans may visit MLB.com and the 30 club sites to submit their choices for the Ted Williams Most Valuable Player Award presented by Chevrolet.
The 90th Midsummer Classic, at Progressive Field in Cleveland, will be televised nationally by FOX Sports; in Canada by Rogers Sportsnet and RDS; and worldwide by partners in more than 180 countries. FOX Deportes will provide Spanish-language coverage in the United States, while ESPN Radio and ESPN Radio Deportes will provide exclusive national radio coverage. MLB Network, MLB.com and SiriusXM also will provide comprehensive All-Star Week coverage. For more information about MLB All-Star Week and to purchase tickets, please visit AllStarGame.com and follow @MLB and @AllStarGame on social media.