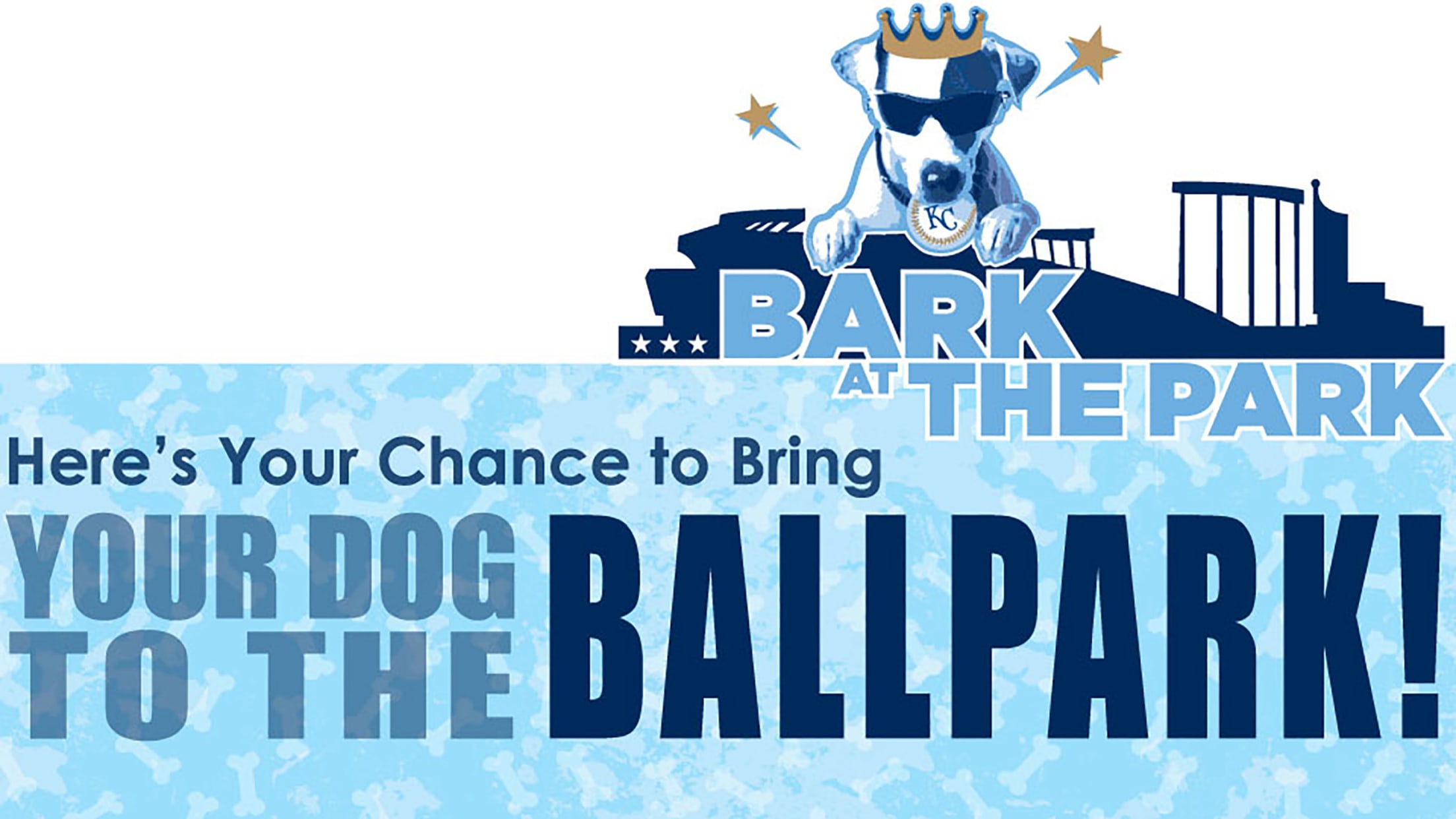 The Kansas City Royals are excited to host Bark at the Park again in 2021! This year's event will be held on Tuesday, September 28. Bark at the Park gives you the chance to sit beside your canine friend while taking in an evening of Royals baseball. Please note that you must pre-register through this page to attend Bark at The Park or to bring your dog into the stadium.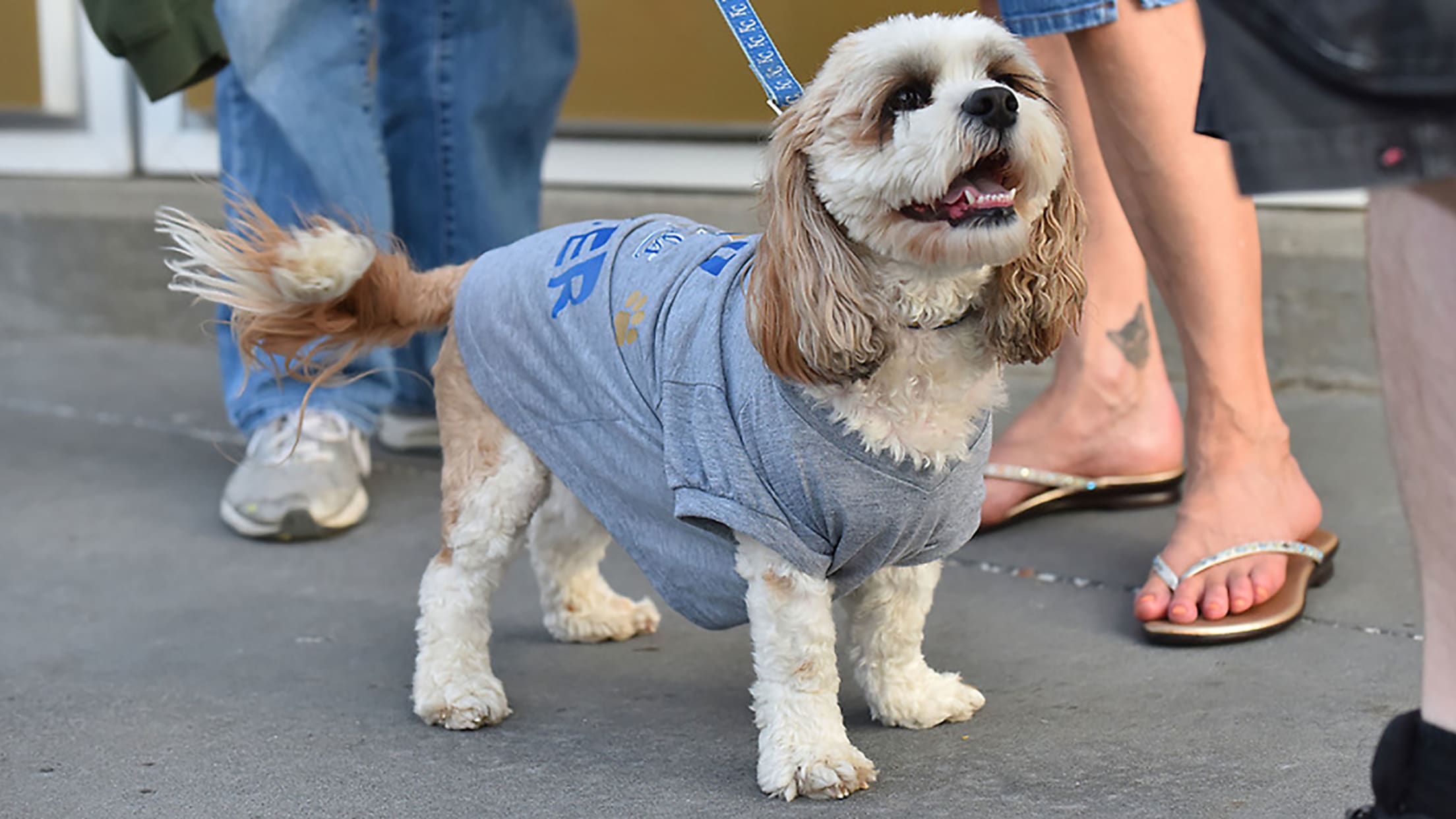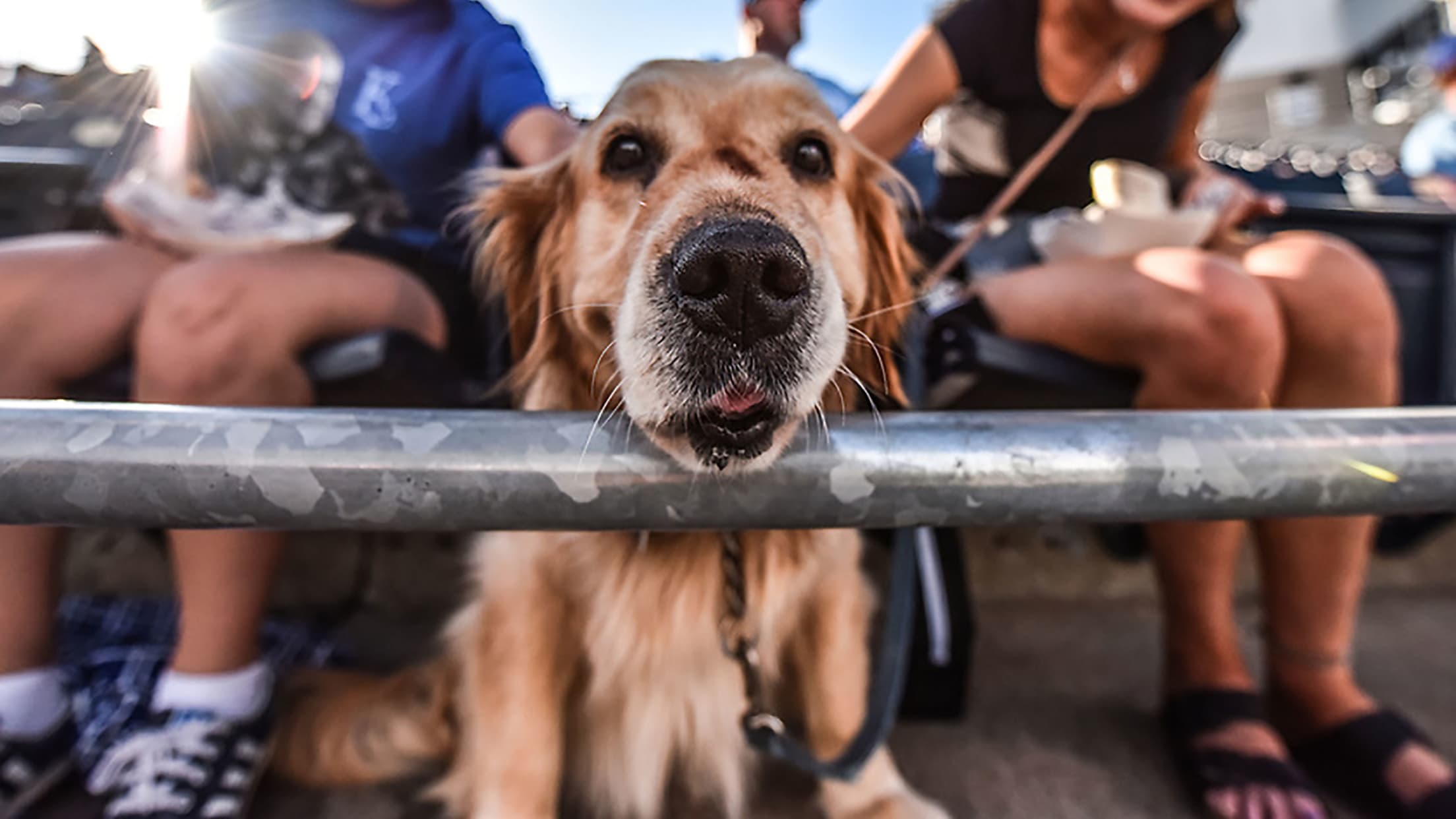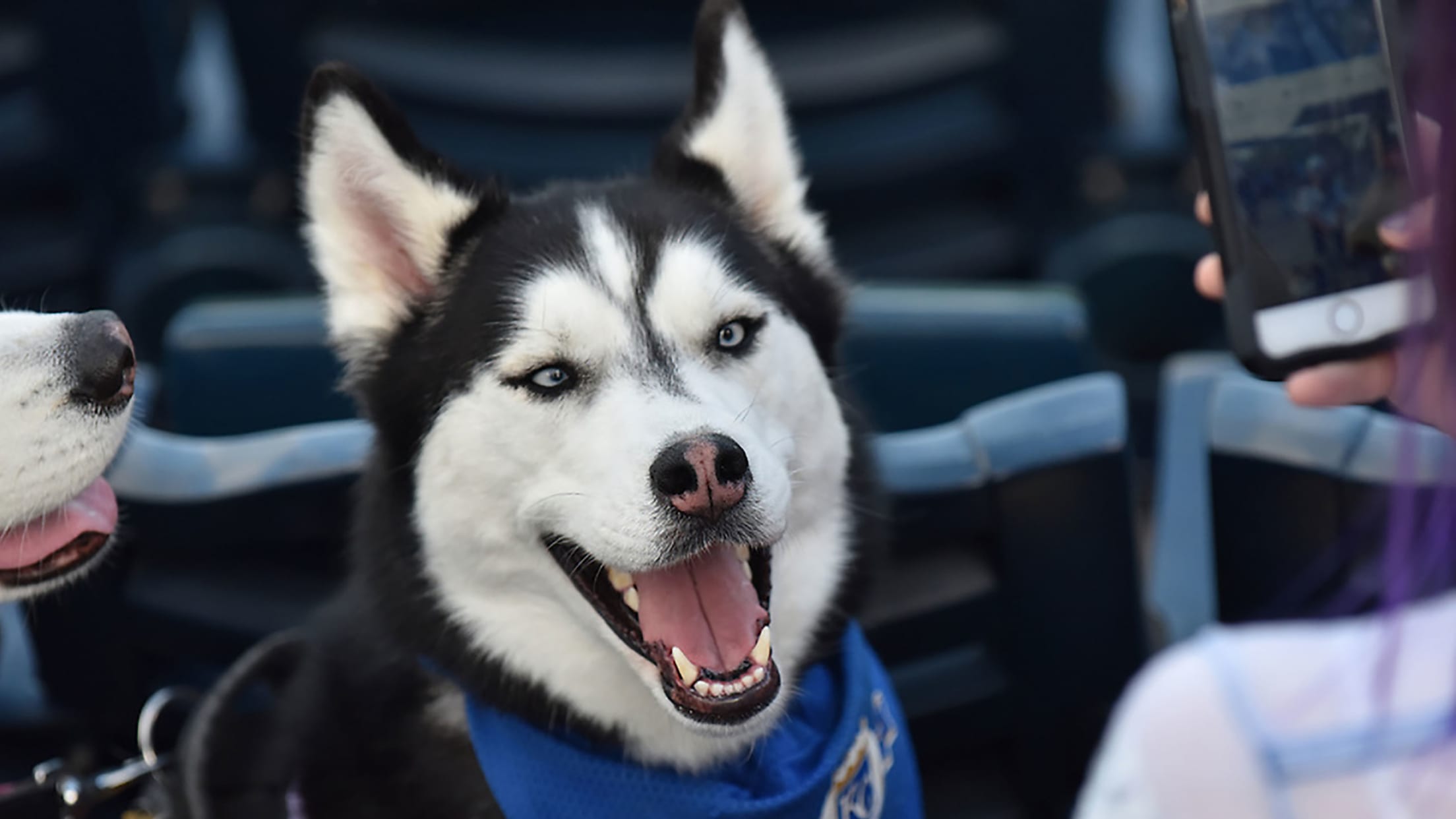 Bark at the Park - Tuesday, September 28
Your $45 ticket package includes:
Human and canine game ticket
Seating located in lower level left field corner
Royals Light-Up Bag Dispenser
A portion of your package purchase is donated to KC Pet Project, Wayside Waifs and Humane Society of Greater KC
Tickets will be assigned upon confirmation of your registration by Royals staff. Be sure to purchase with your group if you would like to sit together as requests are not guaranteed to be fulfilled. Additional tickets can be purchased for $26. Fans with 2 or more dogs must have an additional adult "owner" accompany the dog. Seating is limited and subject to availability. No tickets sold day of event.
Tickets will be available for pick-up 90 minutes before the game and concluding 1 hour after first pitch outside of Gate A at a designated table. No tickets will be mailed or available for pick-up in advance.
WAIVER INFORMATION
NOTE: You must sign a waiver stating that your dog's vaccinations from a licensed veterinarian are current. This waiver holds you (the owner) liable in the event of an incident. We recommend you contact your veterinarian regarding other vaccinations that may suit your dog's needs. The Royals reserve the right to deny any dog or human entrance to the ballpark and the Bark at The Park event for any reason they may see fit.
For questions, please contact Britt Gardner at [email protected].
Required Vaccinations:
Your dog must be current on the following vaccinations:
Rabies
DAP - Distemper, Adenovirus (Hepatitis), Parvovirus - generally given in combination
Bordetella (also known as kennel cough)
Is your dog right for Bark at the Park?
Yes! If your dog:
Is old enough to be around other dogs and people (at least 6 months of age).
Is up to date on all required vaccinations.
Is in relatively good health and can walk up and down several flights of stairs.
Does well on-leash and is not overly aggressive toward other dogs.
Is friendly toward humans and not excessively fearful.
Is a Royals fan!
Probably Not, if your dog:
Is still too young to mix with a big crowd (under 6 months).
Is a senior dog that would have trouble navigating stairs and being outside for an extended period of time.
Has aggressive tendencies towards other dogs or humans while on-leash (or off).
Is exhibiting any signs of illness close to the day of the game (i.e., cough, nasal discharge, lethargy, diarrhea, etc.). These symptoms can be signs of potentially infectious illnesses and it would probably be best for your dog as well as the other dogs in attendance, if they did not attend.
Older dogs, dogs with short muzzles and/or dogs in general that are quickly prone to heat exhaustion should consider not attending this event or possibly plan on not staying for the entire game. Even though there will be cool water and shady spots on hand, the direct sun and heat can be a deadly combination for dogs. Dogs cool themselves down by panting and are not nearly as efficient as us humans. Please keep the comfort and safety of your dog in the fore front of your mind when planning out this fun day at the park.