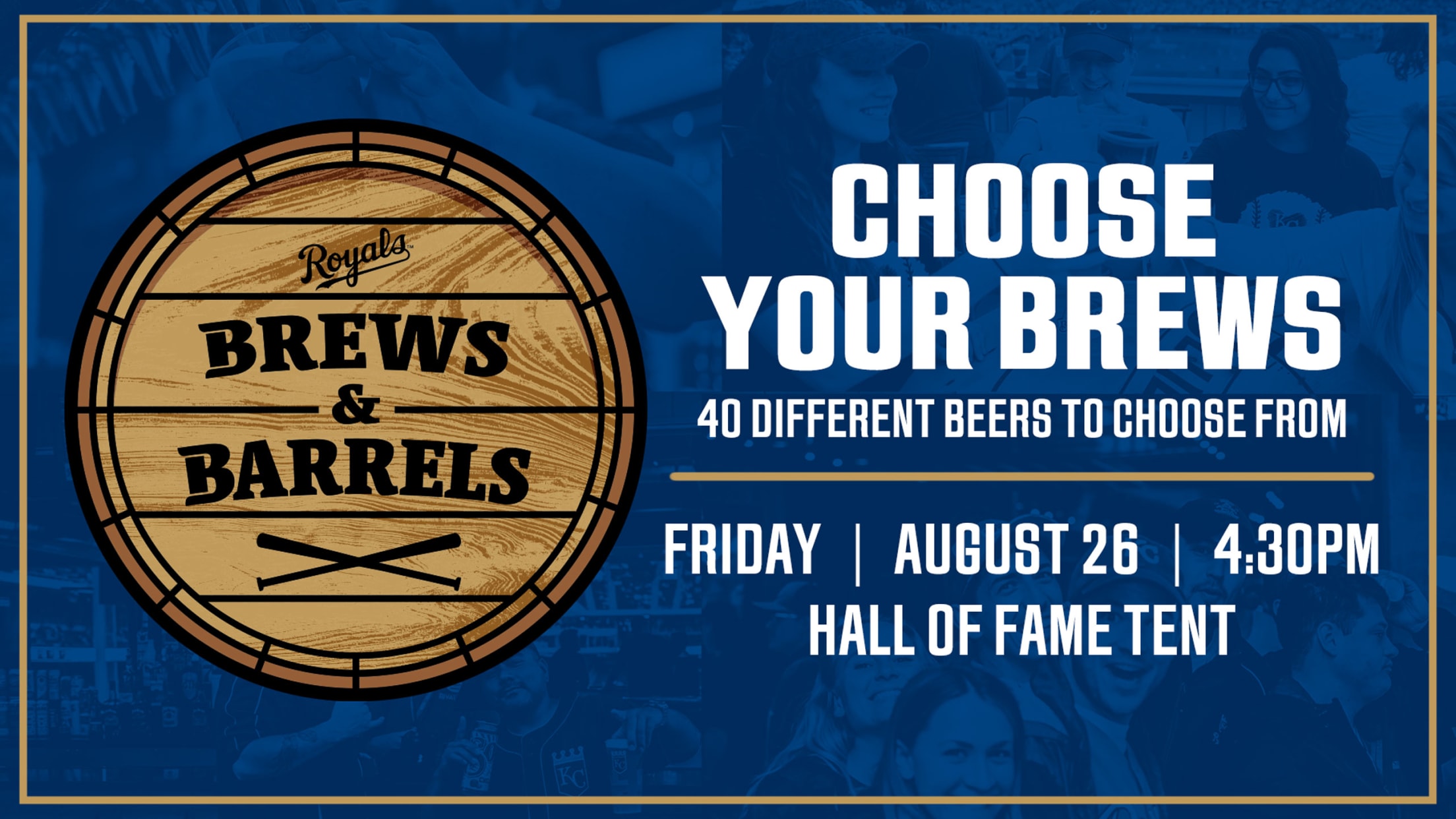 On Friday, August 26th at 7:10 p.m., the Royals welcome the San Diego Padres for the start of an exciting three-game series. To kick it off, we're hosting an Oktoberfest-style theme night just for YOU!
With the purchase of a theme night ticket, you'll receive two wristbands allowing you to sample 10 of the 40 different beers. You'll also be able to enjoy food and other beverages, including pretzel bites, brats, soda, and water. Once you've used your two original wristbands, there will be additional wristbands available for purchase for $15 each.
Brews & Barrels will run from 4:30 p.m. until first pitch. The event is located in the Hall of Fame tent in the outfield.
To purchase 15 or more tickets, please contact Alex Hobelmann at 816-504-4116 or email [email protected].
Any discounted tickets purchased by an unauthorized ticket broker or reseller (or anyone who represents an unauthorized ticket broker or reseller) are subject to cancellation by the Royals at any time, even after resale.