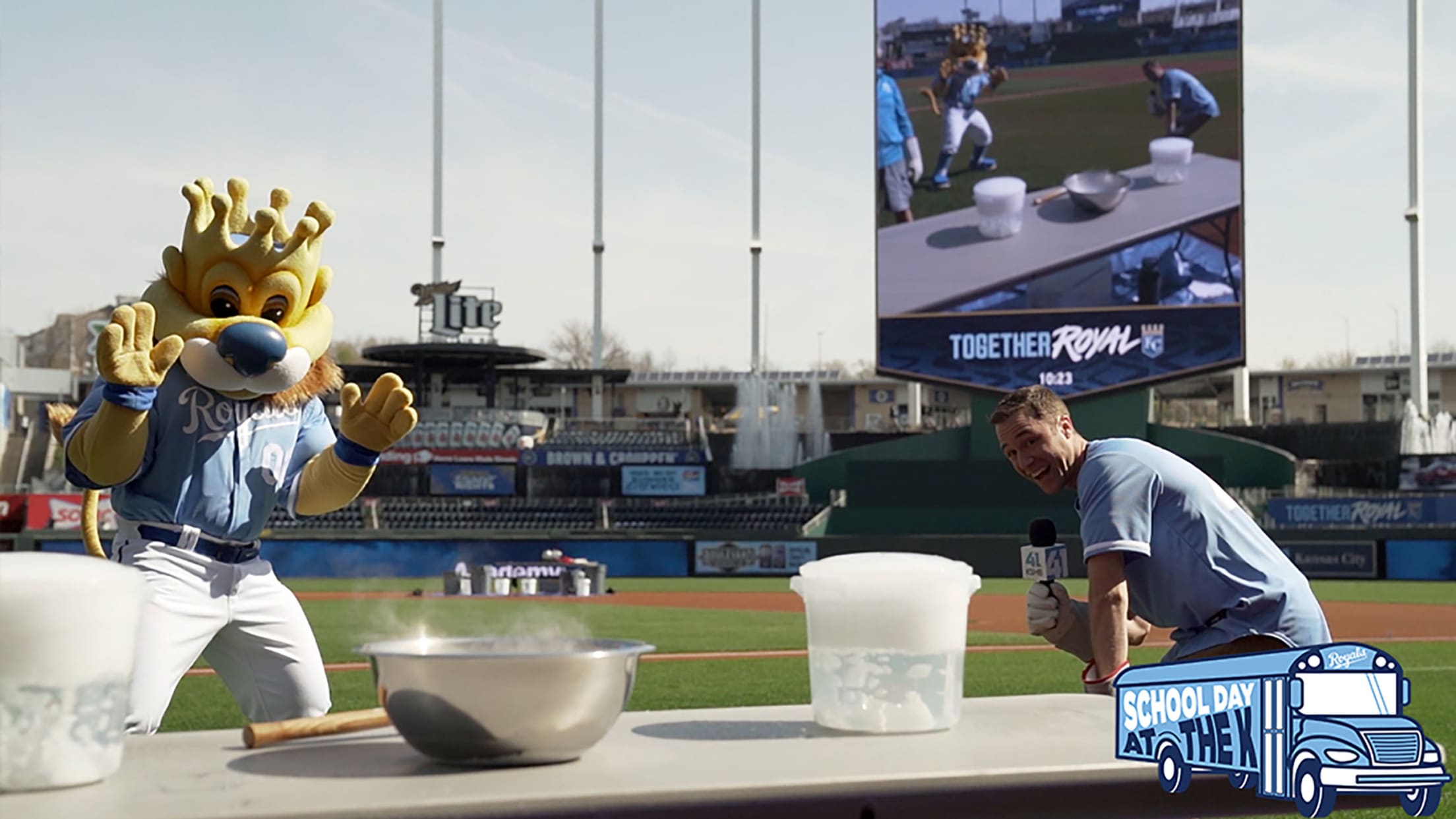 Kansas City's biggest field trip is back for another exciting year! Join the Royals for the 25th annual School Day at The K hosted by the official meteorologists of the Royals, KSHB 41. This unique event gives students and teachers the opportunity to learn about Kansas City weather and its patterns while also enjoying a Royals baseball game. New this year, NASA representatives from the Webb Space Telescope will be on site showcasing Webb Telescope imagery beginning at 9:35 a.m. Weather experiments and programming will begin promptly at 10:00 a.m. School Day at The K has become a Royals tradition and attracts more than 20,000 students each year — so don't miss the fun.
Bring your thinking and ball caps, and join us on Thursday, May 11 2023, when the Royals take on the Chicago White Sox.
School Day Schedule:
8:30 a.m. – Gates Open
9:35 a.m. – NASA Webb Telescope imagery begins
10:00 a.m. – School Day programming begins
11:00 a.m. – Parking lot activations in Lot J such as:
Kansas City Fire Department
Kansas City Environmental Education
Garmin
And more!
1:10 p.m. – Royals vs. White Sox game begins
For questions or to order groups of 15 or more tickets please contact us at 816-504-4040, Option 4, or email [email protected].