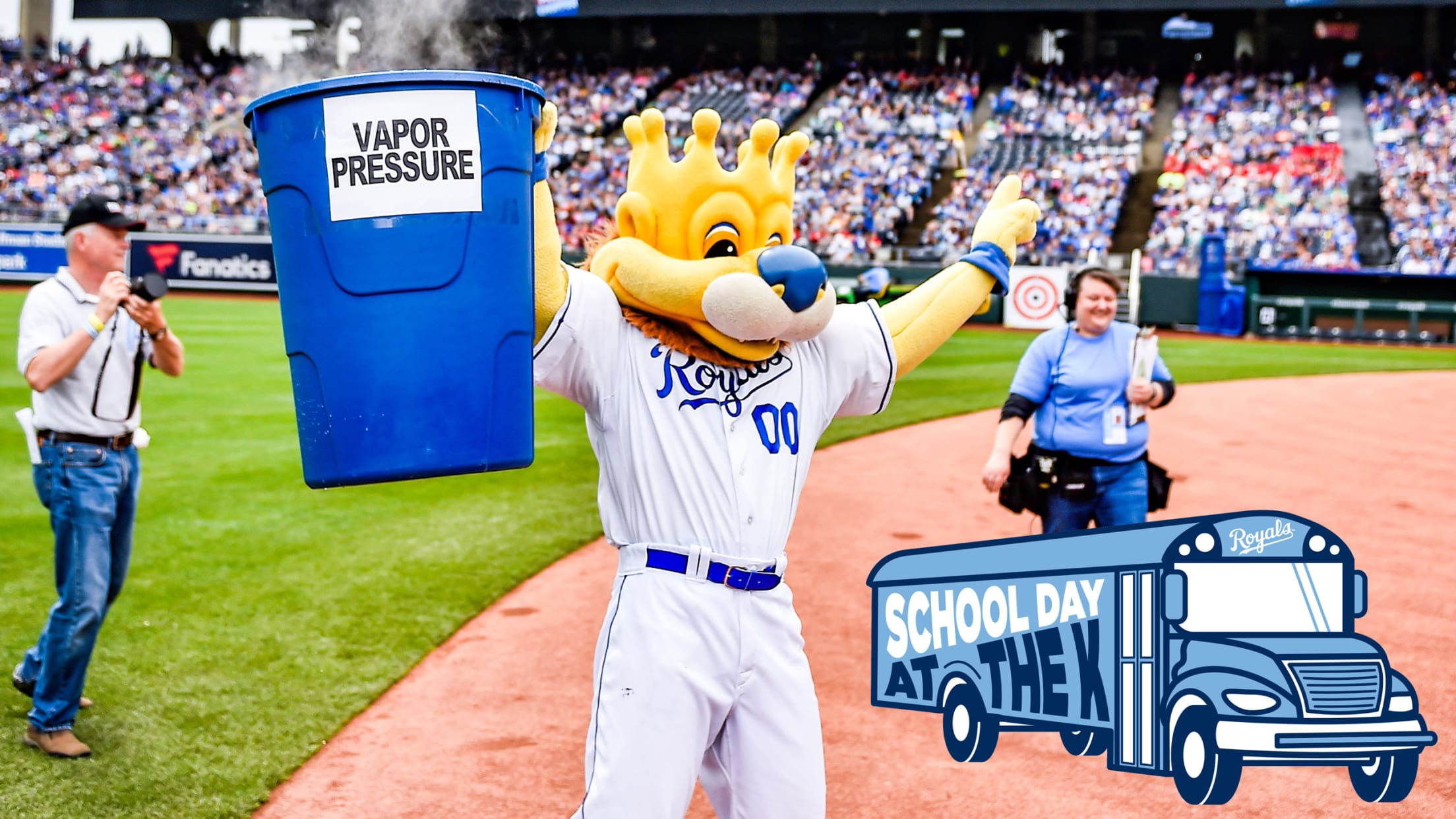 Kansas City's biggest field trip is back for another exciting year! Join the Royals for the 24th annual School Day at The K presented by Academy Sports and Outdoors, hosted by the official meteorologists of the Royals, KSHB 41. This unique event gives students and teachers the opportunity to learn about Kansas City weather and its patterns while also enjoying a Royals baseball game. School Day at The K has become a Royals tradition and attracts more than 20,000 students each year — so don't miss the fun.
Bring your thinking cap and your ball cap, and join us on Thursday, April 21, when the Royals take on the Minnesota Twins.
For questions or order of 20 or more vouchers please contact us at 816-504-4040, Option 4, or email [email protected].