School Day at The K
presented by Price Chopper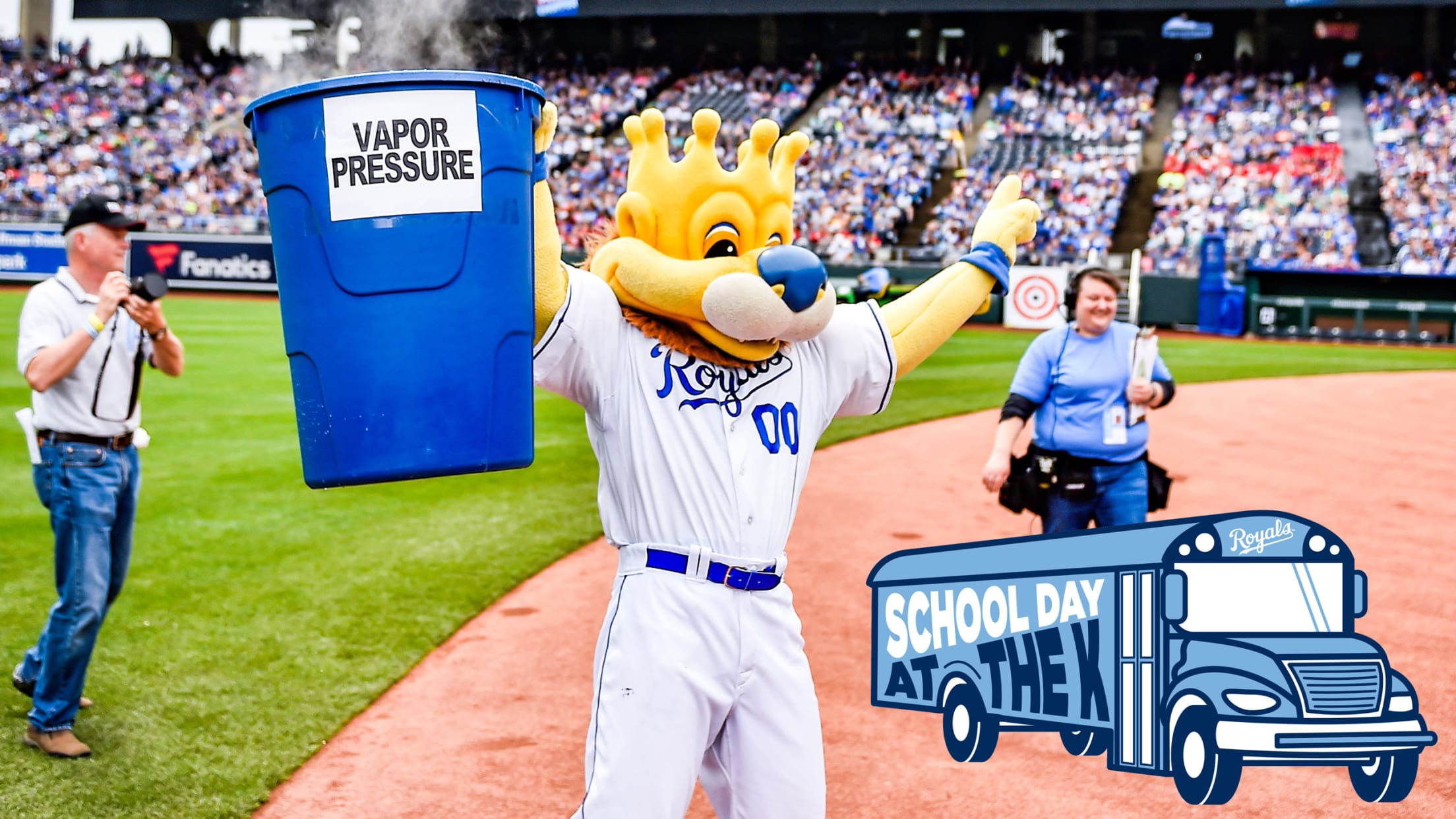 Join us for the 23rd annual School Day at The K, presented by Price Chopper, hosted by the Official Meteorologists of the Royals, KSHB-TV! School Day at The K has become a Royals tradition and attracts more than 20,000 students every year, and this year we're taking the event virtual!
School Day ticket packages for your students that are purchased through this site will include a voucher for each student that's good for a handful of games throughout the summer and fall, and of course, the School Day program too! You'll still have the chance to watch all the experiments, excitement and energy from your own computers in the classroom or from home! KSHB and the Royals will produce an exclusive, new, virtual program so School Day at The K can still be enjoyed and part of your educational content on May 6th!
Please note that each voucher is good for redemption of one ticket, so if a student will be attending with a parent, they would need to purchase two vouchers.
The School Day virtual event will be sent to your prior to May 6th, so you can include it with your curriculum for the day.
For questions or order of 20 or more vouchers please contact us at 816-504-4040, Option 4, or email [email protected].
School Day Voucher – Available Game Dates
Your digital School Day voucher(s) will be available for redemption on the following game dates. These dates are subject to change and based on availability at the time of redemption.
Available Dates: June 6, June 16, July 7, July 29, August 19, August 31, September 1, September 2, September 5, September 15, September 16, September 19