5 keys for Tigers in return to action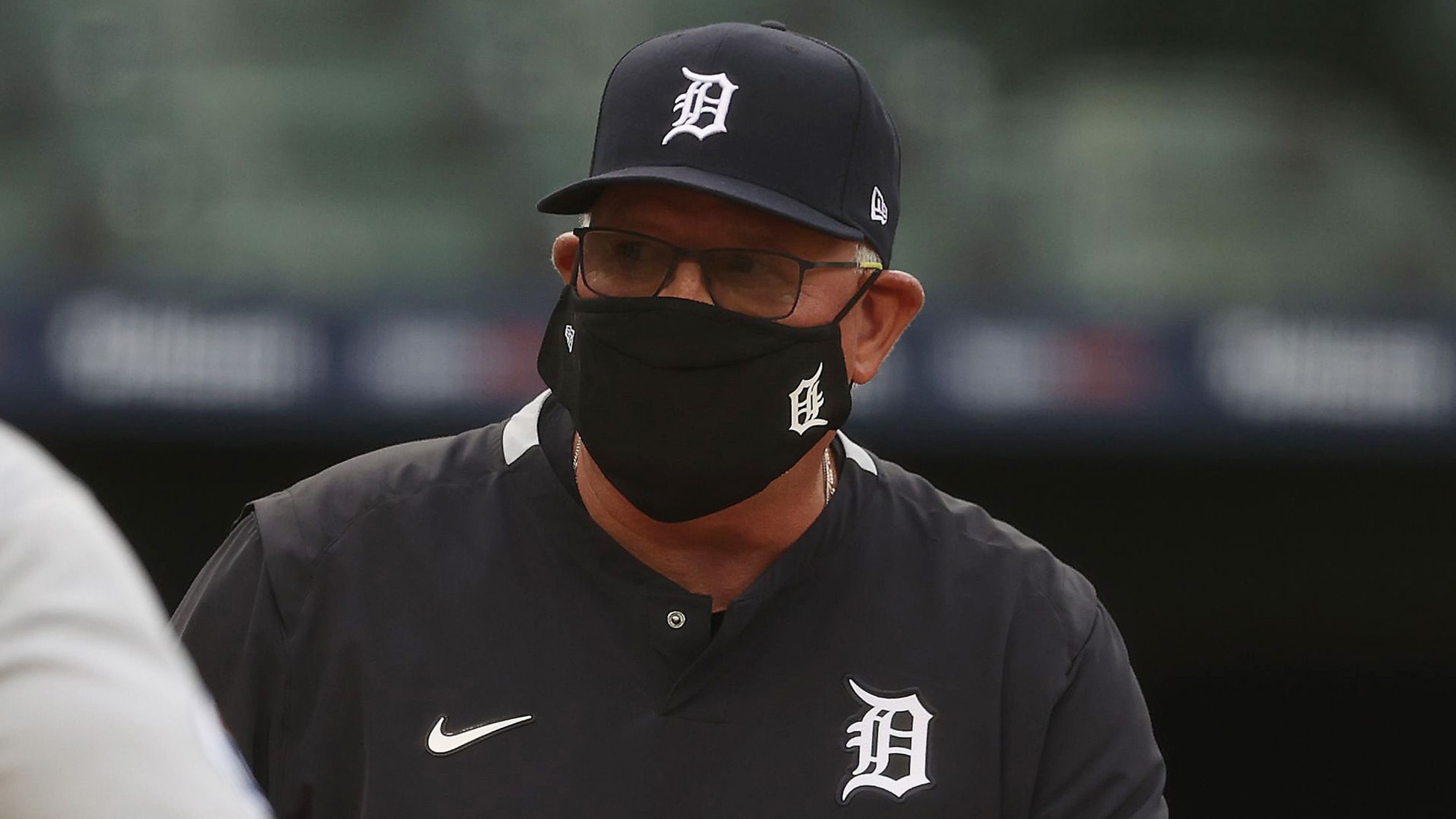 DETROIT -- The Tigers, who haven't played a game since last Sunday, get back to work on Friday night against a Pirates squad that lost seven in a row before rallying in the ninth inning to beat the Twins on Thursday at PNC Park. It's an interesting matchup after what
DETROIT -- The Tigers, who haven't played a game since last Sunday, get back to work on Friday night against a Pirates squad that lost seven in a row before rallying in the ninth inning to beat the Twins on Thursday at PNC Park. It's an interesting matchup after what has amounted to a reset for manager Ron Gardenhire and his crew this week that allowed them to work out some concerns.
"We did the best we could," Gardenhire said. "The big thing was getting our pitchers throwing to some hitters, and our hitters actually being able to take some swings and see the balls. And that worked out pretty good. You just have to ad-lib as best you can when something like this happens.
"These guys are ready to play. We got enough done. And there was a good atmosphere. The guys, they get it, they understand it. There wasn't too much complaining about it. It was just, 'Let's get it done and go for it.'"
Here are five things to watch as the Tigers get back to work.
Can Boyd regain last year's form?
Nobody on the Tigers likes to work on his pitches quite like Matthew Boyd, who has had eight days since his most recent outing to make adjustments ahead of his start on Friday night. He sounded earlier this week as though he has figured out what he needs to do after giving up four runs over five innings in both of his starts this season.
"I felt good after the last start in terms of what I need to do going forward," Boyd said on Tuesday. "My perspective on it is: There's nothing I need to go learn. It's all inside of me. It's a matter of me having the awareness to know that I'm not doing it, and going forward and making that adjustment."
Boyd was in the 86th percentile among Major League pitchers in strikeout rate last year, the 84th percentile in whiff rate and the 76th percentile in fastball spin rate, according to Statcast. All of those are down this year, including a drop in spin rate on every pitch but the curveball, but it's early. Boyd's slider is still producing swings and misses, and the data suggests his curveball has been a better pitch than the results indicate so far.
Do starters get a longer leash?
The Tigers have lined up their three top starters for the Pittsburgh series, and all of them are working on extra rest. By comparison, Michael Fulmer will start one of the first two games next week against the White Sox and their imposing young lineup. Fulmer has been used in short starts, and unless the Tigers call up Casey Mize, whoever makes the other start could be expected to be used the same way. With that in mind, and with one fewer reliever in the bullpen with rosters down to 28 players, don't be surprised if Gardenhire gives his starters some leeway this weekend to go deeper and work through trouble. No Tigers starter has crossed the 90-pitch mark yet this season, though Boyd has been close, at 88 and 89 pitches.
On the defensive
The Tigers have played cleaner infield defense this season. They're also shifting their infield way more often than any other Major League team, according to Statcast: 65.3 percent of plate appearances, and 70.2 percent of pitches thrown. They've been shifting way more against right-handed hitters -- 53 percent of those plate appearances compared with 13.5 percent last year. So guess what the Tigers worked on a lot during their workouts this week? Expect possibly even more shifting from them this weekend.
The Pirates have two players who are often shifted on in Josh Bell and Gregory Polanco, the latter of whom entered Thursday batting just .099 against the shift. But as Gardenhire pointed out last week, the shift is only as good as the pitchers pitching into it.
Miggy time?
The Tigers need more production all around, but especially out of the middle of their order. Getting Miguel Cabrera going is a crucial part of that. Miggy is 5-for-35 this season, but three of those hits are home runs. He also has five walks and 10 strikeouts, making him a three-true-outcomes kind of hitter. His exit velocity, hard-hit rates and barrel rates suggest he could be doing much better if he can make more contact. He's batting just .167 off fastballs, according to Statcast, but he's hitting them with an average velocity of 97.5 miles per hour, his hardest rate since Statcast began tracking in 2015.
Cabrera is 14-for-39 with seven doubles and one home run against the Pirates the last couple years. And unlike in past seasons, he can DH at PNC Park instead of playing first base.
Cron of influence
Infielder C.J. Cron is 1-for-18 with four walks and eight strikeouts since homering twice in the opening series at Cincinnati. His hard-hit rate was in the bottom 2 percent of Major League hitters as of Thursday, according to Statcast. He swung and missed on a lot of fastballs last week, but facing Luis Castillo, Trevor Bauer and Anthony DeSclafani probably didn't help.
Cron has just three career at-bats against the Pirates. He's 2-for-18 against Saturday's starter, Derek Holland, but he hasn't faced him since 2017. He's 2-for-8 under a similar timeframe against Joe Musgrove, who starts on Sunday.