Bad luck, missed opportunities add up for Sox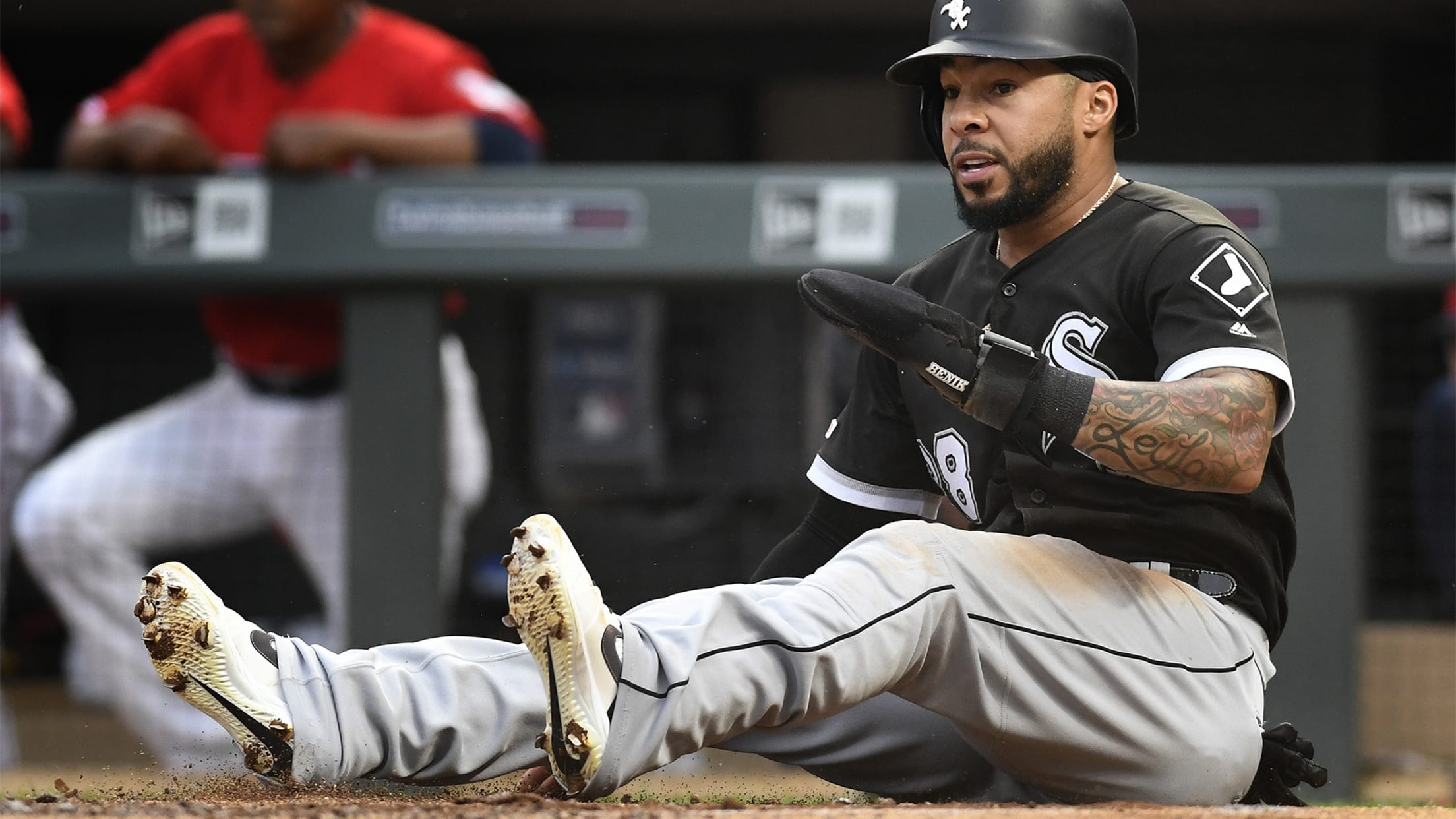 MINNEAPOLIS -- Reynaldo López was no longer on the mound when Luis Arraez's two-run single in the sixth gave the Twins some insurance runs over the White Sox in a 5-3 loss for Chicago on Monday night at Target Field. But the White Sox hurler, who was charged with all
MINNEAPOLIS -- Reynaldo López was no longer on the mound when Luis Arraez's two-run single in the sixth gave the Twins some insurance runs over the White Sox in a 5-3 loss for Chicago on Monday night at Target Field.
But the White Sox hurler, who was charged with all five of Minnesota's runs, could only smile when asked about Arraez's spinning cue shot toward third finding its way to left field.
"That's one of the things that just happens to me," said Lopez through interpreter Billy Russo. "If somebody else was there, it would have been fine. But those are the kind of stuff that happens to me. Bad luck."
With runners on second and third and one out, Arraez hit a grounder off reliever Jace Fry toward third baseman Yoán Moncada, who moved toward the line and put himself in position to field the ball and throw home. The only problem was that instead of traveling on its original path, the ball took a weird turn back towards shortstop and rolled into left field scoring Marwin Gonzalez and LaMonte Wade.
Lopez allowed five runs on nine hits over 5 1/3 innings, striking out two and walking two. After one-hitting the Indians on Sept. 5, Lopez has not made it through six in each of his last two starts. He dropped to 9-14 with a 5.44 ERA but felt good about his stuff.
"I was feeling good today," Lopez said. "I missed quite a bit [on] the first-pitch strike and that got me into some trouble. I also missed some pitches and I paid for them. I felt good overall."
"Lopez threw the ball well," White Sox manager Rick Renteria said. "We made him work a little bit more early in the ball game with the ball that got by [Yolmer Sánchez] with two outs."
Sanchez's first-inning error eventually produced a bases-loaded, two-out situation that Lopez was able to work through without allowing a run. But the White Sox also had potentially catchable balls hit by Mitch Garver to right in the fifth and by Wade. in the sixth clearing Ryan Goins and Eloy Jiménez, respectively, and contributing to three runs in total.
Moncada had two hits, reaching base for a 14th straight game. But he was also thrown out trying to advance from second to third on José Abreu first-inning sacrifice fly (and 118th RBI) and was then picked off at first by José Berríos in the sixth. Jiménez added his 28th home run to lead off the ninth.
The White Sox have lost three in a row on their final nine-game road trip of the season and are 5-15 in their last 20 games. In the midst of this rough finish to '19, Lopez was already looking ahead to a better 2020.
"This season has been a learning experience for me," Lopez said. "I've been learning a lot in every outing and I just focus on finishing the season strong, throwing the ball well.
"Next season, you are going to see a change. Next season is going to be way better than this one. I'm going to prepare better. It's going to be a way different season."