Father's Day special for White Sox, Tigers dads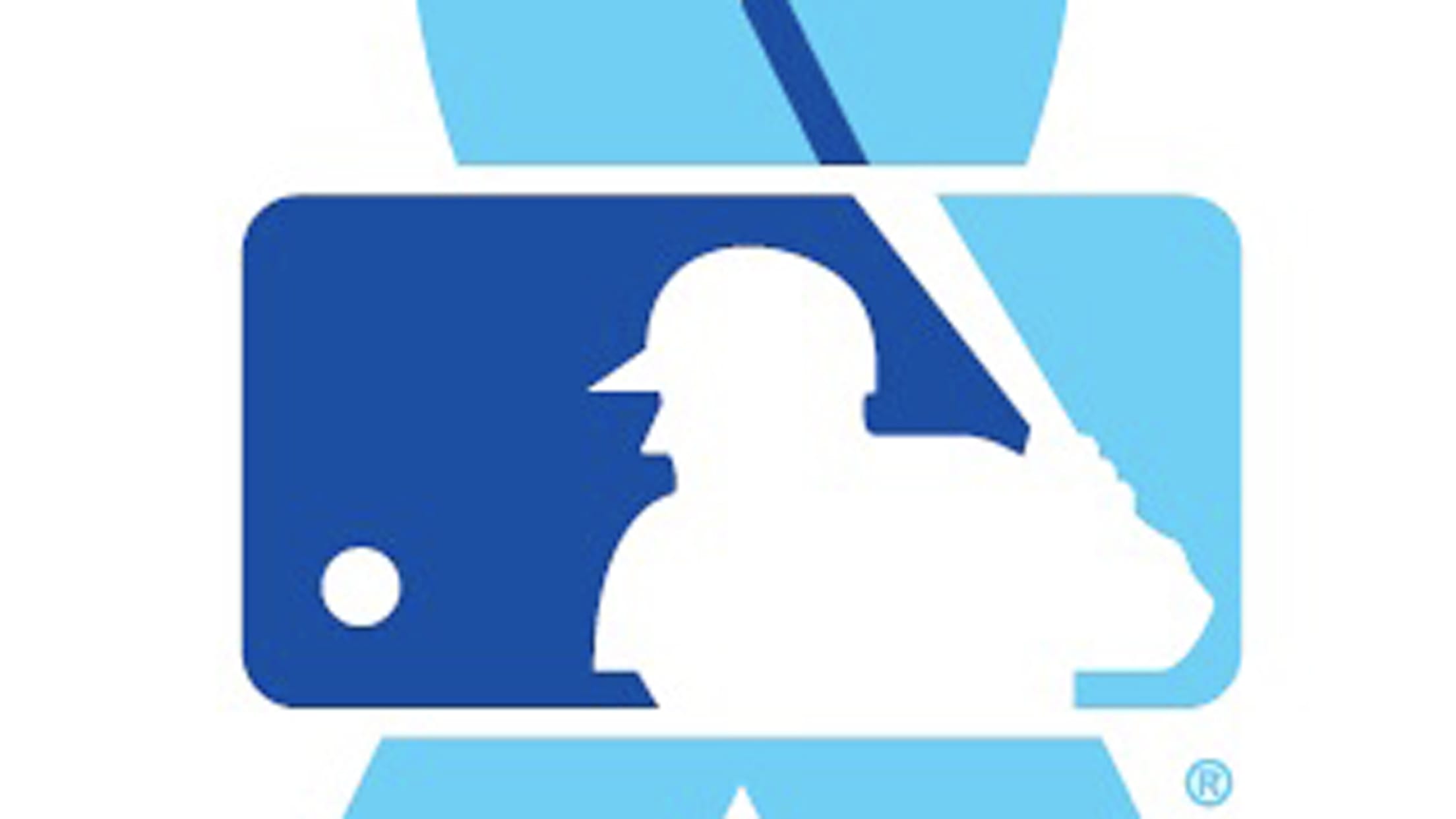 CHICAGO -- Before the White Sox and Tigers began their Sunday series finale, players honored their fathers in a special way.Fathers of White Sox players threw out Sunday's ceremonial first pitches to their sons, celebrating Father's Day as part of the team's pregame festivities. Among them were Jeff Engel, Joe
CHICAGO -- Before the White Sox and Tigers began their Sunday series finale, players honored their fathers in a special way.
Fathers of White Sox players threw out Sunday's ceremonial first pitches to their sons, celebrating Father's Day as part of the team's pregame festivities. Among them were Jeff Engel, Joe Tilson and Glen Davidson. Tim Anderson, Matt Davidson, Luis Avilan, Joakim Soria, Miguel Gonzalez and Nate Jones caught pitches from their children as well. Manager Rick Renteria also participated, catching a pitch from his daughter and granddaughter.
Players around the Major Leagues wore special blue ribbons, hats and other gear for Father's Day as MLB raises money for prostate cancer research. Through the Prostate Cancer Foundation Home Run Challenge, in which individuals and families can make a one-time donation or recurring donation whenever a player hit a home run from June 1 through Sunday, MLB has raised almost $2 million.
Tigers catcher James McCann weighed in on the meaning of the day. McCann is celebrating his first Father's Day after the birth of his twin sons during the offseason.
"It's definitely a different feeling with your wife, the mother of your kids," McCann said. "It's a special day."
Tigers' pitcher Matthew Boyd also chimed in on getting used to being wished a Happy Father's Day. Boyd and his wife had a daughter last summer.
"It's weird being the recipient. It's really cool," Boyd said. "I'm excited to see my girls in Cincinnati. They're in Detroit, but they're going to come spend the off-day with me. We have to figure out something to do there, but just being with them is going to be special."
A special message to our very own #SoxDads: pic.twitter.com/S5286Jxc7V

— Chicago White Sox (@whitesox) June 17, 2018
Anderson also spoke about the meaning of Father's Day now that his daughter, Peyton, is two years old.
"I take pride in being a father, and it's very important," Anderson said. "I love my daughter to death, and I really just try to be a great example, and lead her in the right direction, give her the love and support that she needs. I keep her by my side as much as I can, and I treasure those moments.
"After I got called up my first year I had a good year, signed an extension, and that was a relief knowing that she's going to be fine and she's going to be well taken care of. It played a big role into me signing a contract early, and I'm grateful for it and that I'm able to support her and take care of her and give her what she needs."
Big Hurt in the booth
Hall of Fame outfielder Frank Thomas spent Sunday in the broadcast booth as part of White Sox announcer Hawk Harrelson's last season of broadcasts. Thomas, who was given his nickname "The Big Hurt" by Harrelson, spoke about what Harrelson means to the White Sox.
"Hawk always had answers," Thomas said. "When I went through a little struggle at times, he always would pull me to the side and say, 'I want you to do something here, something there. Try this and that.' Just something to key off of. Pretty much it worked, a lot. I was grateful for that."
Harrelson has only called a handful of games this season, and he does so with special guests. Earlier this season, he welcomed Hall of Famer Carl Yastrzemski to the booth.
Max Gelman is a reporter for MLB.com based in Chicago.