World Series Champions Gold Collection
The Astros Gold Collection is here! Check out the full collection of the Astros Gold Program and stock up on all things gold at the Astros Team Store in Union Station.
Gold Rush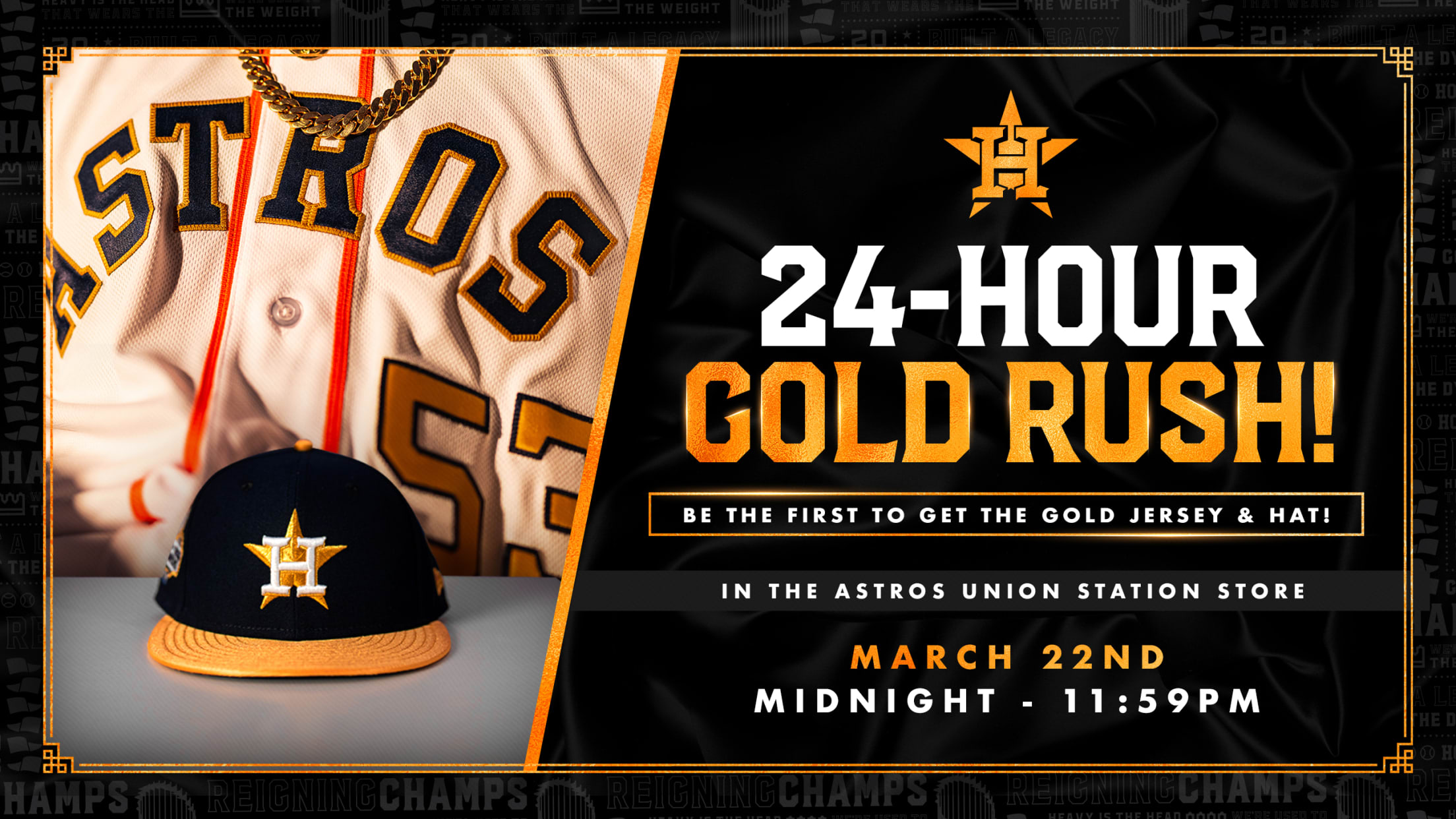 Join us for the Union Station Team Store Gold Rush! On Wednesday, March 22nd, the Union Station Team store will be open for 24 hours straight for fans to get all their gold gear, including jerseys, t-shirts, hats, and more!
Fans who attend the event will have the ability to sit on the Throne seen in the official Gold Rush photo shoot. Come get your gear, then take your photos just like the players!
Special appearances will be made by Orbit, the Shooting Stars and the 2017 and 2022 World Series Trophies!
On-Field Debut
The Astros will wear the gold unis for two games to kick off the season in recognition of their World Series win. Be sure to get your tickets to see the Astros rock the championship gold for Opening Day on March 30th and Ring Day on March 31st as they celebrate their 2022 World Series title!