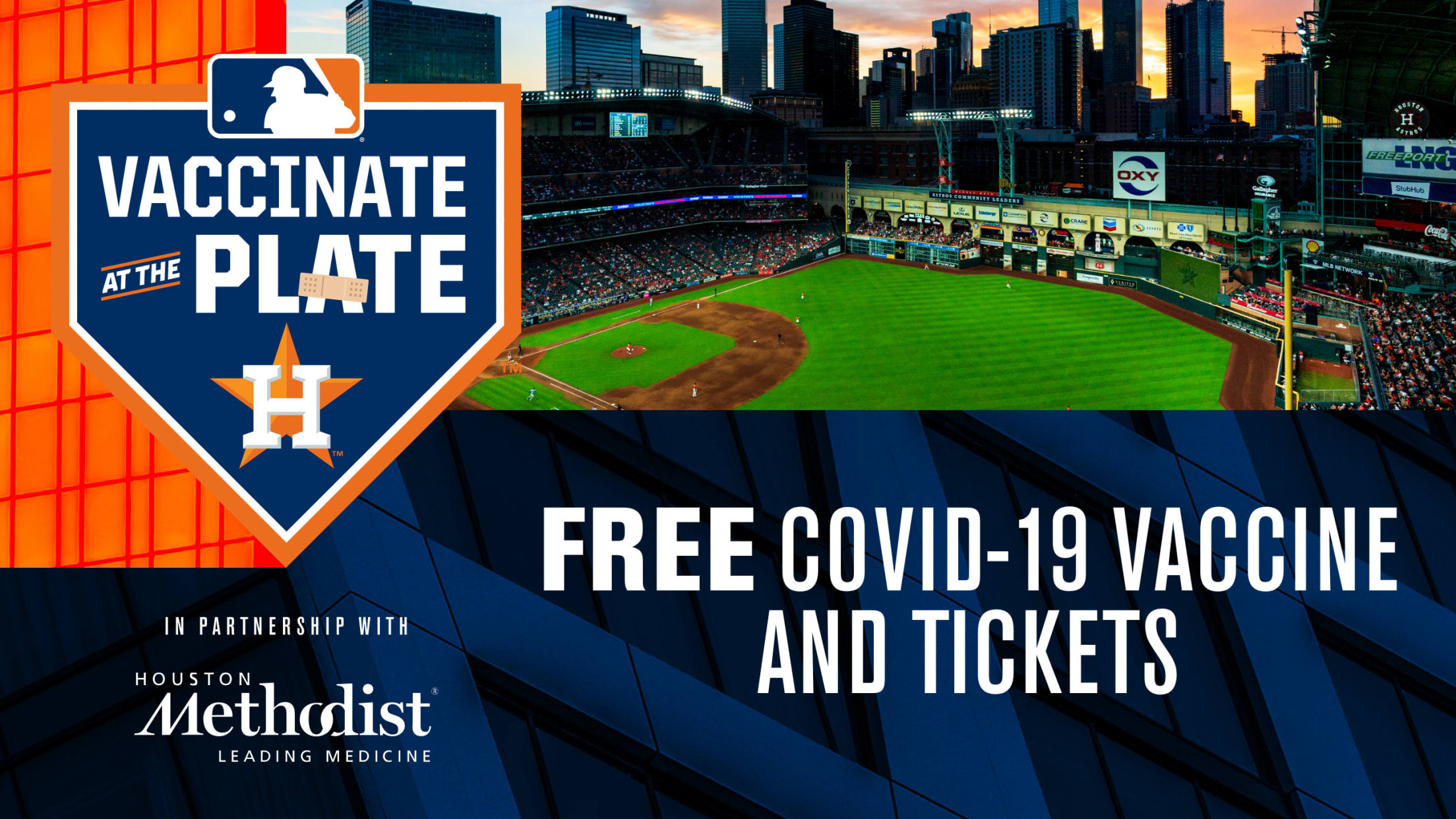 The Houston Astros and MLB have partnered with Houston Methodist to bring you Vaccinate at the Plate. Come out to Minute Maid Park on June 15th from 5:00pm to 8:00pm to get a Pfizer COVID-19 vaccine in the Union Station Lobby. As a benefit, you will receive two tickets to a select Astros game* of your choosing.
Everyone 12 years of age and older is eligible to receive a first- or second-dose Pfizer COVID-19 vaccine through a walk-up appointment. No pre-registration is required. There is no cost for the vaccine and insurance is not required. Minors under 17 must be accompanied by a parent or guardian who must sign a consent form on their behalf.
Game Dates include:
June 15th vs. Texas Rangers
June 28th vs. Baltimore Orioles
June 29th vs. Baltimore Orioles
June 30th vs. Baltimore Orioles
*Your email associated with the MLB Ballpark app must be provided. For instructions on how to download the app, visit astros.com/mobile.
Fans who get their vaccine will also get to take home a 2017 World Series Champs replica ring!
We hope to see you at Minute Maid Park on June 15th!