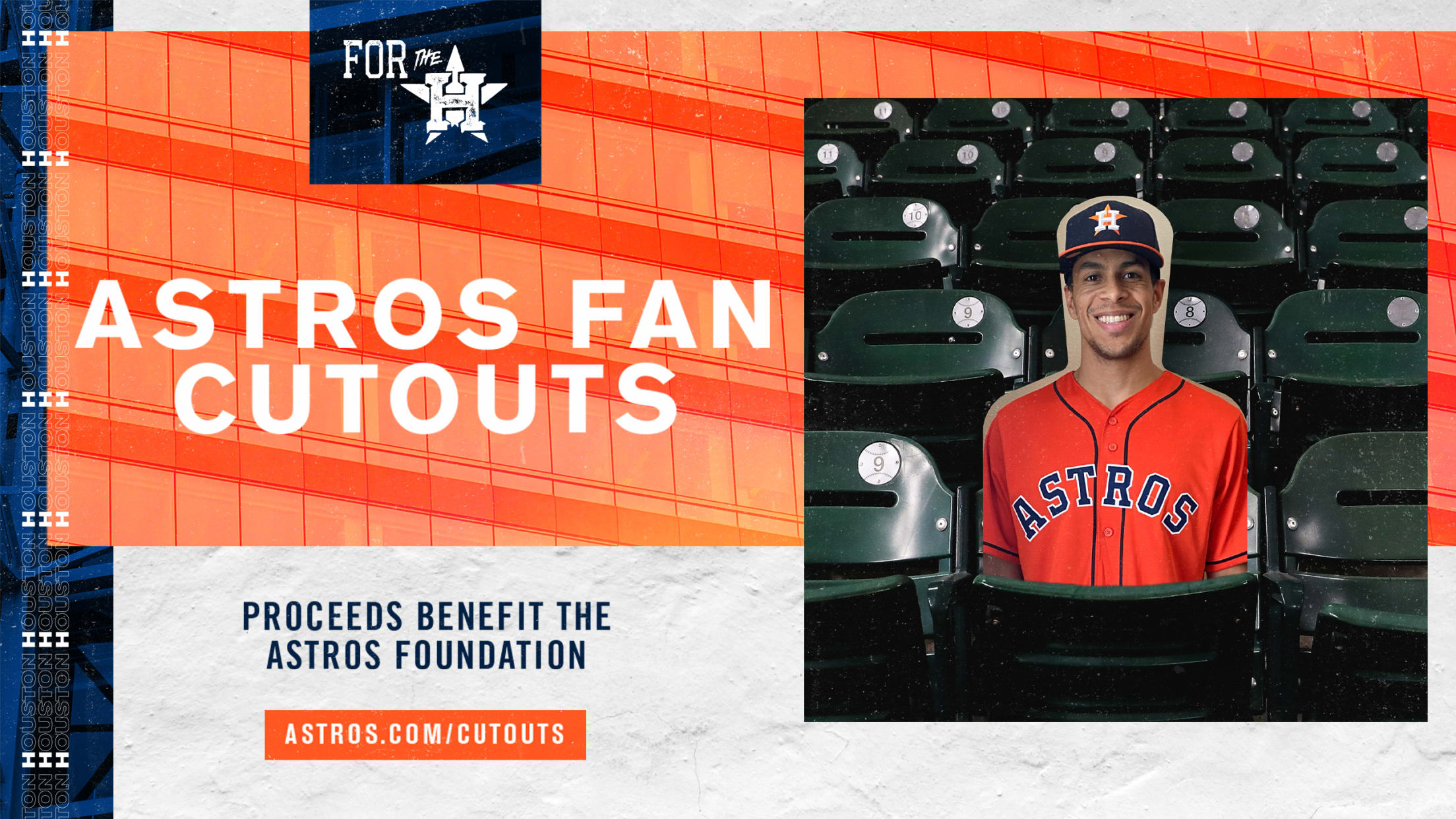 As of October 31st, all remaining cutouts were recycled. Contact

[email protected]

with questions.
Thank you for participating in the Astros Fan Cutout program benefitting the Astros Foundation. Your Astros Fan Cutout will remain in the stands for the duration of the NLDS October 6th through 10th. Please note that cutouts may be relocated for these NLDS postseason games as our partners at MLB lead the activations in our ballpark.
Following the completion of the series, you will be able to come pick up your authenticated Fan Cutout and 2019 AL Champions Replica Ring!
Pick-up Location:
Curbside on Crawford Street in front of Union Station
501 Crawford Street Houston, TX 77002
Pick-up Details
Fans can pick up their cutout curbside between 8:30am and 6:00pm on their assigned pick-up date as outlined below and in the email sent to purchasers on Tuesday, September 29th.
Last Names A - E | Thursday, October 15 and Friday, October 16, 2020
Last Names F - K | Monday, October 19 and Tuesday, October 20, 2020
Last Names L - Q | Wednesday, October 21 and Thursday, October 22, 2020
Last Names R - Z | Friday, October 23 and Monday, October 26, 2020
Please Note – The above information is sorted and organized by PURCHASER'S LAST NAME.
Upon arrival, an Astros Staff member will scan the barcode at the bottom of your email, retrieve your cutout(s) and AL Champions Replica Ring(s), and deliver them directly to your vehicle.
Cutouts MUST be picked up on one of your assigned days. If you are unable to pick up your cutout on your assigned day but would like to have someone pick it up on your behalf, simply forward the email to the individual who is collecting the cutout so that your barcode can be scanned. They must still come on your assigned pick-up day and your barcodes MUST be scanned in order to initiate the pick-up of each cutout.
There will not be another opportunity for you to pick-up your cutout. All cutouts left after the above pick-up dates will be recycled.
If you did not receive an email and have checked spam, please email [email protected] to receive your barcode. Any other questions should be directed to the email address provided in your email.
If you upgraded your fan cutout to the Diamond Club, more information regarding your 2 passes to the Gallagher Club, formerly known as the Texas and Crawford Club, will be provided closer to the start of the 2021 season.
The cutouts will remain in the stands for the duration of the 2020 NLDS. The Houston Astros reserve the right to move/remove any or all of the cutouts at its own sole discretion at any time without notice to you.