Astros' nicknames for Players' Weekend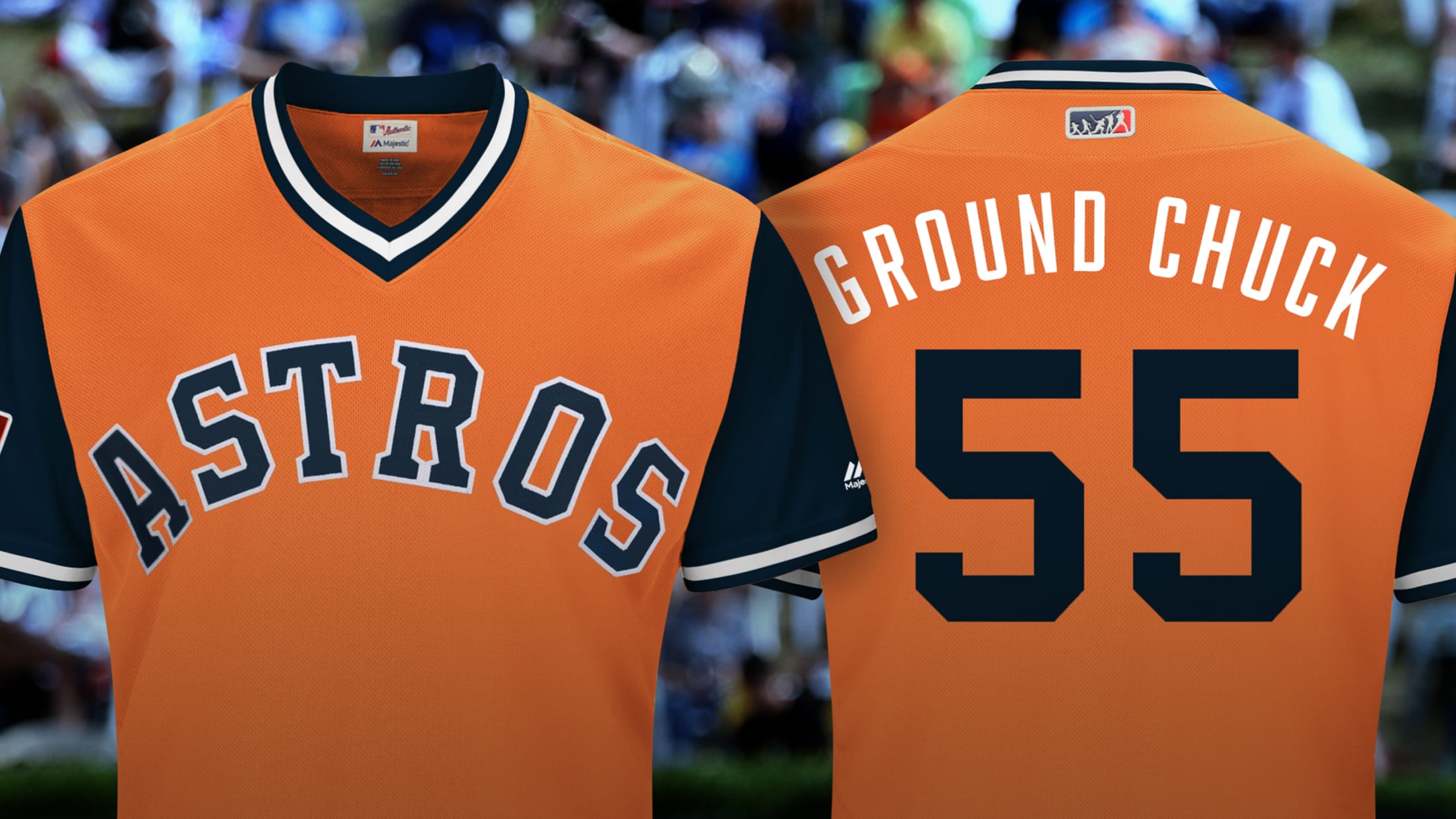 For the second consecutive year, Major Leaguers will put their personalities and passions on the field when Players' Weekend takes center stage during all games from Friday, Aug. 24, through Sunday, Aug. 26.Here are the nicknames the Astros will wear on their backs while sporting colorful, non-traditional uniforms featuring alternate
For the second consecutive year, Major Leaguers will put their personalities and passions on the field when Players' Weekend takes center stage during all games from Friday, Aug. 24, through Sunday, Aug. 26.
Here are the nicknames the Astros will wear on their backs while sporting colorful, non-traditional uniforms featuring alternate designs inspired by youth-league uniforms:
:: Players' Weekend presented by Valspar Stain ::
• Shop for Players' Weekend gear
• 2018 Players' Weekend nicknames
• Best nickname for every team
• All you need to know about Players' Weekend
Jose Altuve: "TUVE"
Alex Bregman: "A-BREG"
Gerrit Cole: "COLE TRAIN"
Carlos Correa: "I AM GROOT"
J.D. Davis: "JD"
Chris Devenski: "THE DRAGON"
Derek Fisher: "FISHER"
Evan Gattis: "BULL"
Marwin Gonzalez: "MARGO"
Yuli Gurriel: "LA PIÑA"
Jandel Gustave: "GUSTAVE"
Will Harris: "BILL"
Tony Kemp: "KEMPY"
Dallas Keuchel: "DAVID BURD"
Jake Marisnick: "BIG FUDGE"
Lance McCullers: "PERDOMO"
Collin McHugh: "Mu Q"
Martin Maldonado: "VALDEZ"
Brian McCann: "UNO SEIS"
Charlie Morton: "GROUND CHUCK"
Roberto Osuna: "OSUNA"
Brad Peacock: "P"
Thomas Pressly: "PRESSLY"
Josh Reddick: "RED DAWG"
Hector Rondon: "RONDY"
Tony Sipp: "SIPP"
Joe Smith: "SMITTY"
George Springer: "SPRINGER"
Max Stassi: "STASSINELLI"
Justin Verlander: "J V"
Tyler White: "WHITEY"