Star Wars™ Night
Presented by TOPPS

The Force Awakens at Minute Maid Park. Join us for Astros Star Wars™ Night!
Join the Houston Astros for their annual Star Wars™ Night presented by TOPPS as they battle the Texas Rangers on Thursday, May 19th at 7:10pm!
Star Wars™ Night will feature tons of entertainment for the entire family including fun photo opportunities and Astros Star Wars™ Bobblehead Packages.
We encourage you to dress up!
Fans are encouraged to dress up as their favorite Star Wars™ character
Costume Policy: Fans may wear costumes and bring masks into the ballpark, but full facial coverings cannot be worn. Fans can bring in Star Wars™ toy weapons as long as they are not replicas of or actual weapons.
Star Wars™ Night Ticket Packages:
Two special Star Wars themed Astros bobblehead packages are available.
Note: Must have valid 5/19 game ticket to purchase the Star Wars Bobblehead add-on. No refunds or exchanges will be provided due to the limited quantity of available.
Yuli-Wan Kenobi Bobblehead - $30!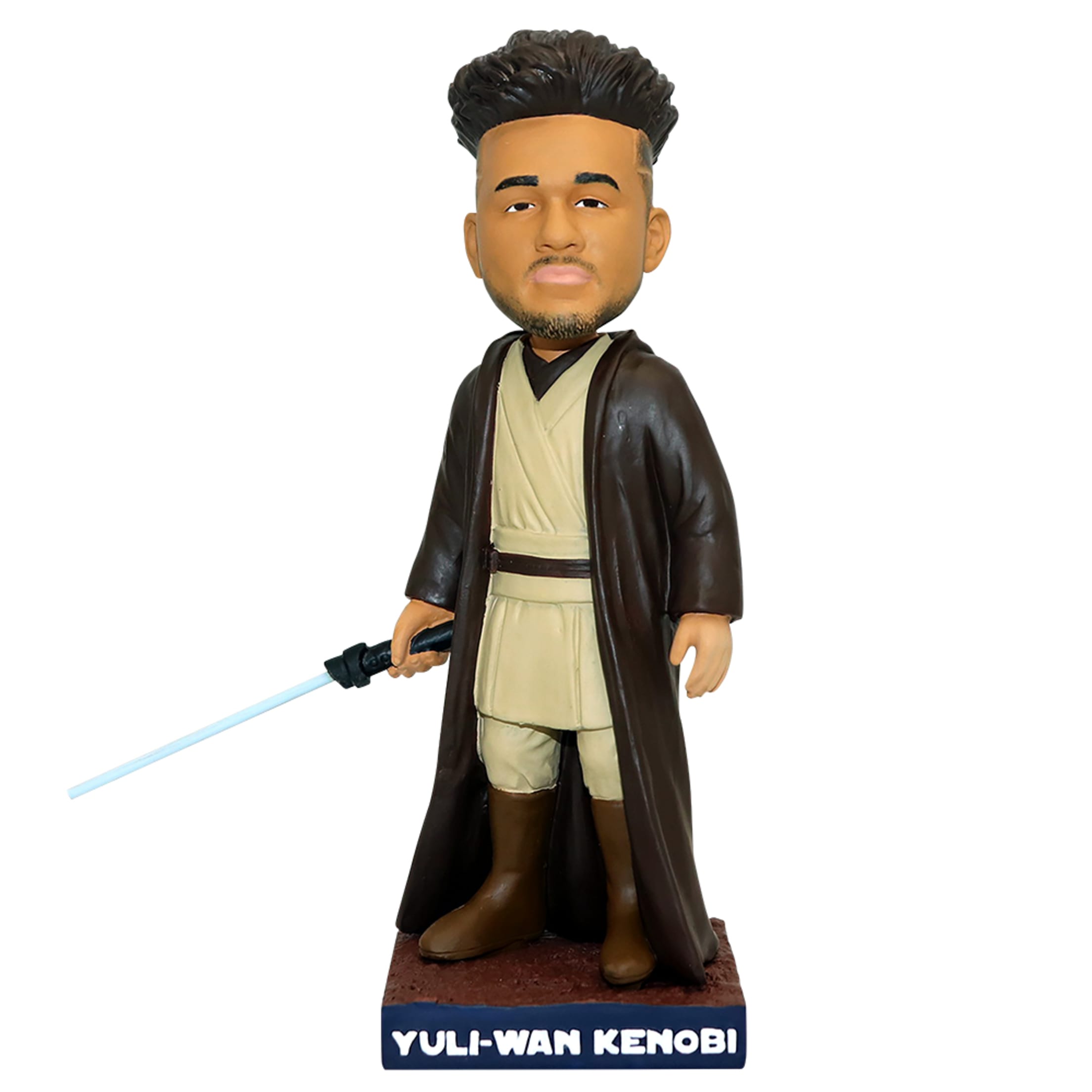 Mandalorian Alvarez Bobblehead - $20!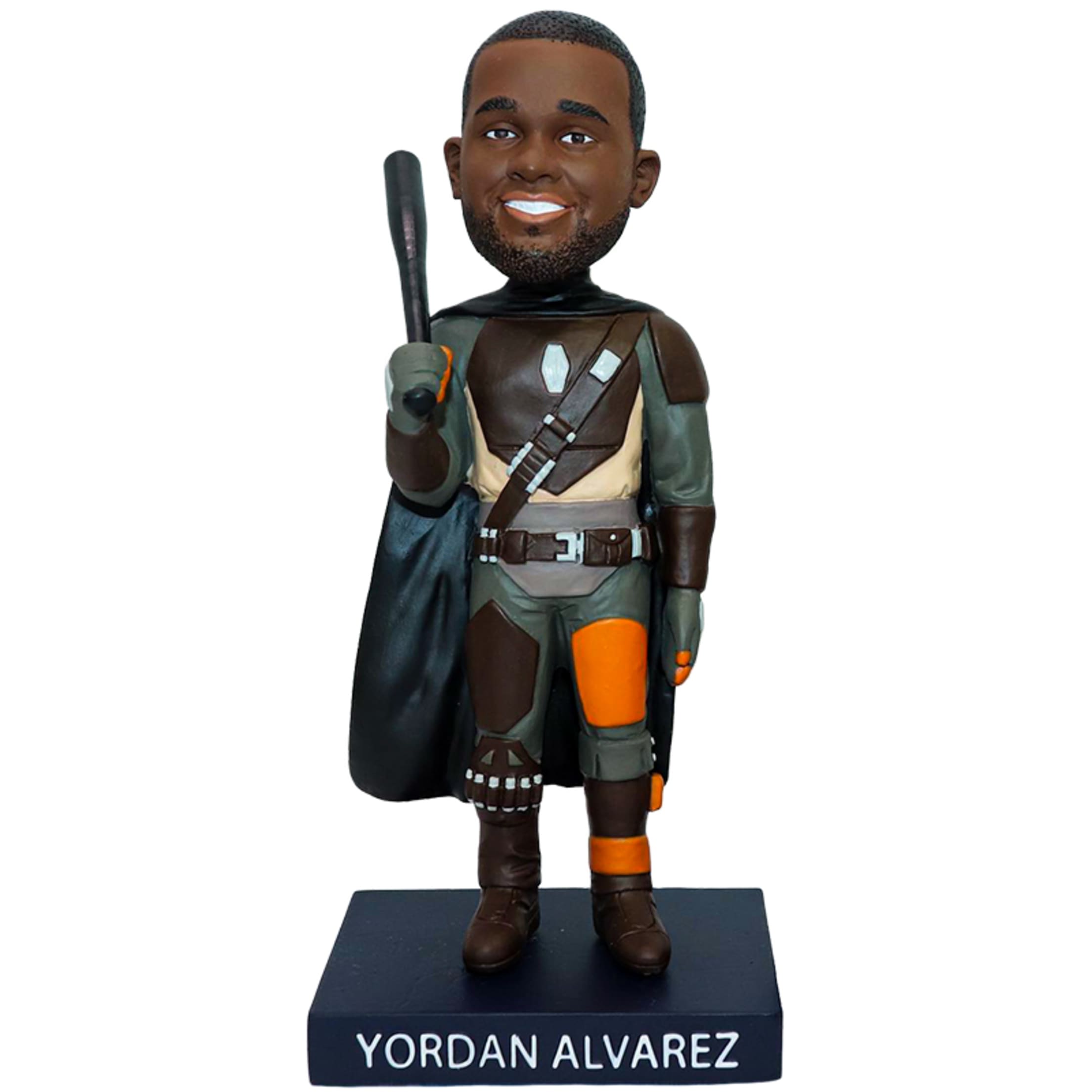 Item(s) can be picked up beginning when gates open through two hours after first pitch.
Only vouchers will be accepted as valid proof of purchase. Email confirmations will not be accepted.
No refunds or exchanges. All sales are final.
Each bobblehead package is sold separately.
When you pick up your item, please make sure your voucher is ready to scan in the MLB Ballpark app.
Still Need a Ticket?
Don't have a game ticket for the May 19th game and don't want to miss out on this great option? Get your game ticket below and be sure to purchase the add-on!