Braves to host Trout, Angels in 2020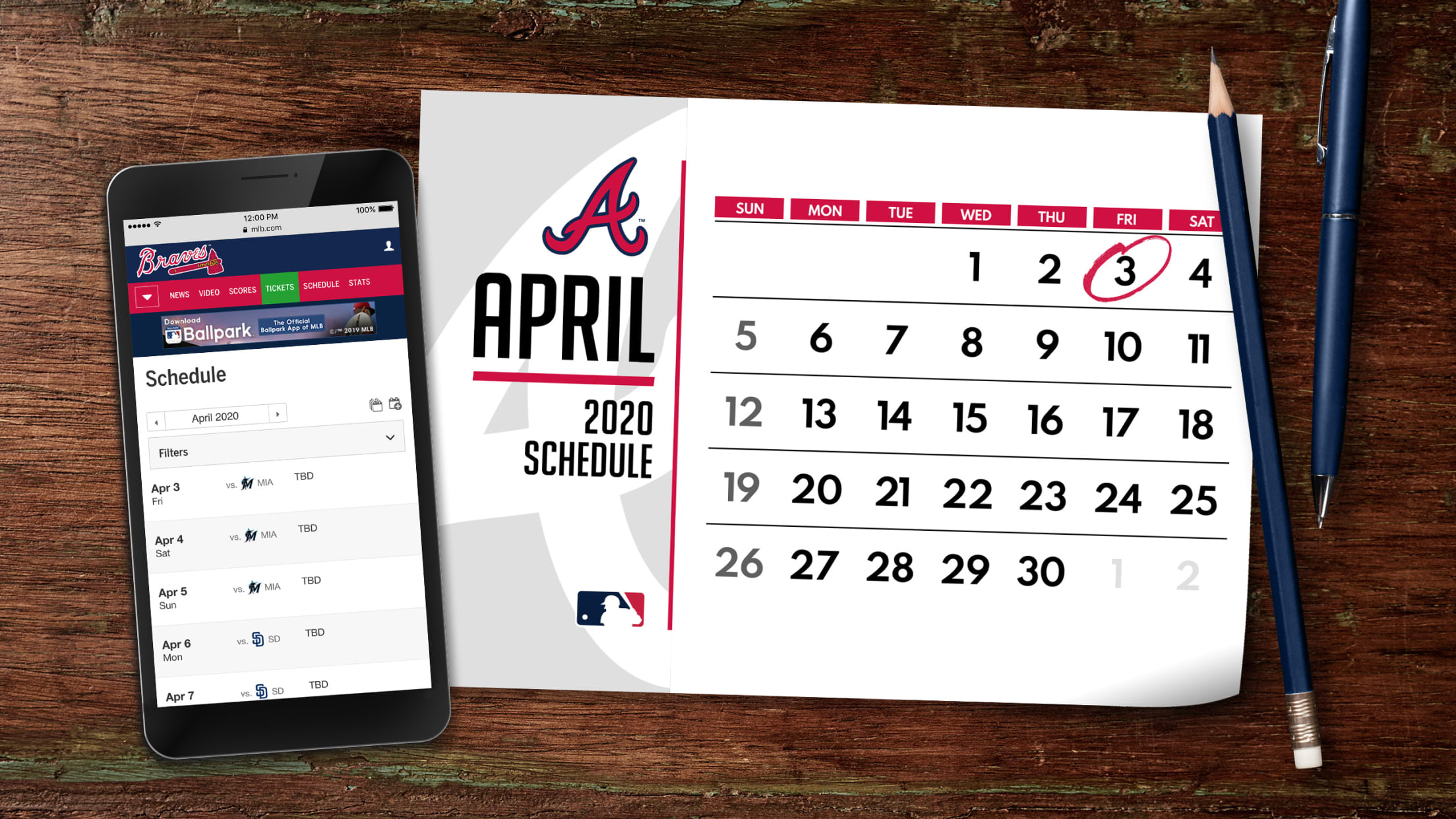 ATLANTA -- An attractive 2020 Braves home schedule will provide Atlanta fans a chance to see Ronald Acuna Jr. and Mike Trout compete against each other for the first time. The Braves will open next season with a four-game series in Arizona (March 26-29). They will stay on the road
ATLANTA -- An attractive 2020 Braves home schedule will provide Atlanta fans a chance to see Ronald Acuna Jr. and Mike Trout compete against each other for the first time.
The Braves will open next season with a four-game series in Arizona (March 26-29). They will stay on the road for a three-game series against the Padres (March 30-April 1) and then celebrate their home opener with an April 3 game against the Marlins.
• Braves' 2020 schedule
• Ticket information
• Club-by-club schedules
• Every team's 2020 Spring Training schedule
Trout and the Angels will visit SunTrust Park July 3-5. The two-time American League MVP's only previous trip to Atlanta occurred during the 2014 season.
Along with the Independence Day game against the Angels, the Braves will have home games on three other holidays -- Mother's Day (May 10 vs. Marlins), Memorial Day (May 25 vs. Cardinals) and Labor Day (Sept. 7 vs. Mets).
The other American League teams set to visit Atlanta next year are the Red Sox (May 12-13), the A's (Aug. 25-26) and the Astros, who will be in town to close the regular season from Sept. 25-27. The Braves will travel to play the Mariners (May 29-31), the Red Sox (June 16-17), the Rangers (June 29-July 1) and the A's (July 21-22).
The Braves will once again begin their home weekday night games at 7:20 p.m. ET and their Sunday afternoon home games at 1:20 p.m. ET.
Mark Bowman has covered the Braves for MLB.com since 2001.