What awaits Braves in '20? Key dates and info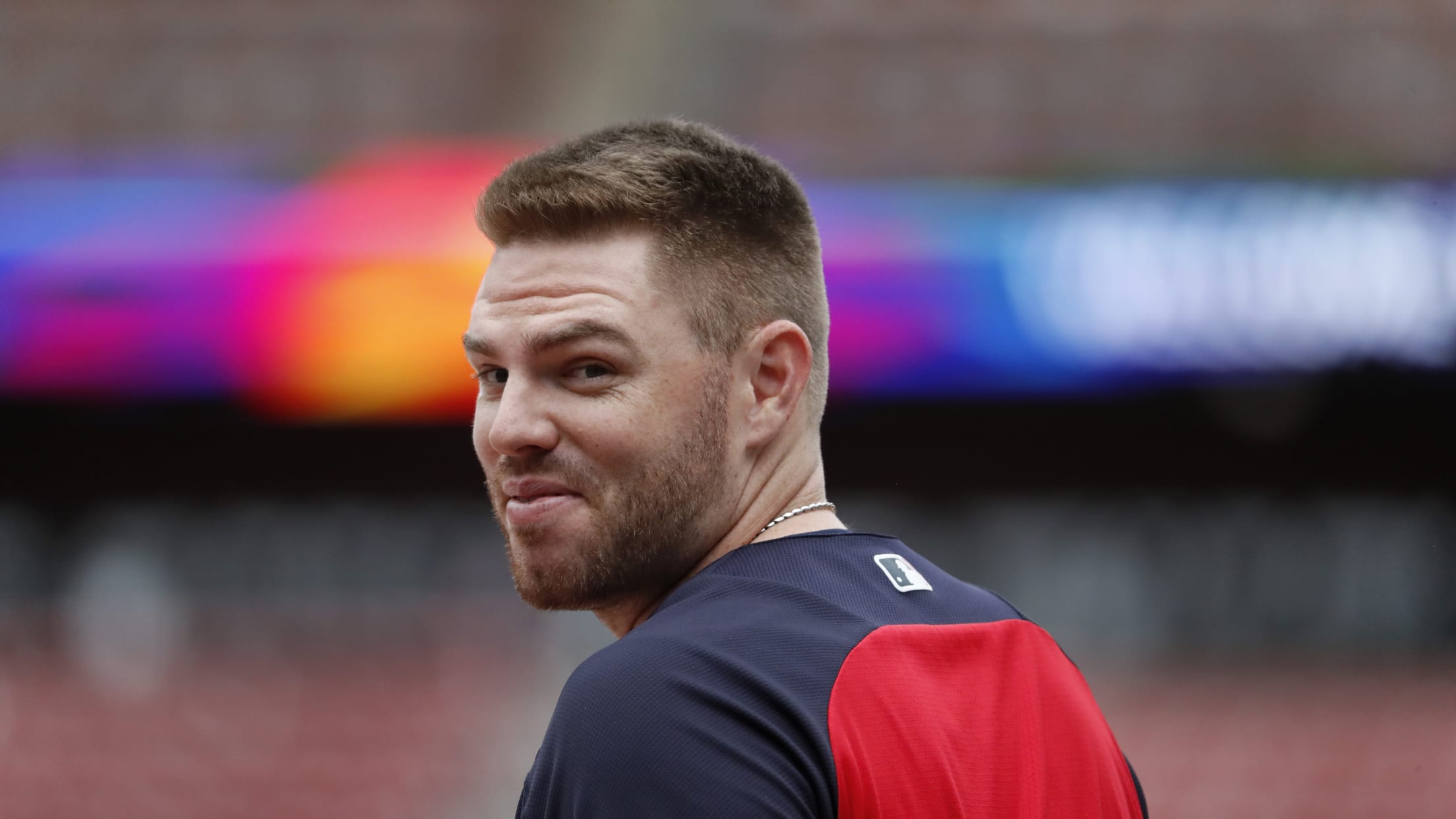 ATLANTA -- The new year brings an added sense of excitement as the Braves enter 2020 with genuine aspirations to win a third straight National League East crown. Before you know it, the Braves will arrive at their new Spring Training complex in North Port, Fla., to start a journey
ATLANTA -- The new year brings an added sense of excitement as the Braves enter 2020 with genuine aspirations to win a third straight National League East crown.
Before you know it, the Braves will arrive at their new Spring Training complex in North Port, Fla., to start a journey they hope will extend a little further than it did the past two Octobers.
Here is a look at some key dates and questions surrounding the 2020 Braves:
When is Chop Fest?
The two-day event will begin with the Chop Fest Gala, which will be held on Jan. 24 at the Coca-Cola Roxy. Attendees will arrive via a red-carpet entrance and have the chance to spend an evening with Braves players, coaches and executives. More details regarding the gala can be found at www.braves.com/gala.
Chop Fest will resume on Jan. 25, when the Braves stage numerous activities within SunTrust Park and The Battery Atlanta. Tickets are not required for Saturday's activities, and entry is free except for the autograph sessions.
Further information on Chop Fest 2020 can be found at www.braves.com/chopfest.
Arbitration deadlines
The Braves avoided arbitration hearings with all but one of their seven arbitration-eligible players: Shane Greene. The club and reliever are facing a $500,000 difference in salary, as Atlanta submitted $6.75 million and Greene's side $6.25 million on the Jan. 10 deadline to exchange salary figures. A "file and trial" club, it's unlikely that Atlanta will come to terms with Greene before a panel of independent arbitrators hears both sides and chooses one of the two figures in February.
Spring Training dates
Pitchers and catchers will report on Feb. 12 and stage their first workout the following day. Position players will report on Feb. 17, with the first full-squad workout set for the next day. This will be the Braves' first season in North Port, Fla. They will begin their 33-game exhibition season by welcoming the Orioles to CoolToday Park on Feb. 22. Ticket information can be found here.
Opening Day
The Braves will travel to Arizona to open the 2020 season against the D-backs on March 26. They will play four games in Phoenix and three more in San Diego before returning to Atlanta for their April 3 home opener against the Marlins. Single-game ticket information can be found here.
Below are three primary questions to be answered before the start of the regular season:
1. Who will bat cleanup?
Josh Donaldson is off the table after agreeing to a four-year deal with the Twins, per sources. Left fielder Marcell Ozuna is an option after signing a one-year deal.
2. Who will fill the starting rotation?
Even after the Braves signed Cole Hamels to a one-year, $18 million deal, they continued to monitor Madison Bumgarner's market. But they were never willing to match the five-year, $85 million deal Bumgarner got from the D-backs. Contract length concerns also limited Atlanta's pursuit of Hyun-Jin Ryu. But Anthopoulos has not ruled out the possibility of adding another proven starter to a rotation that currently projects to include Hamels, Mike Soroka, Max Fried, Mike Foltynewicz and Sean Newcomb.
3. Will Freeman be healthy?
Less than a week after having bone spurs and other fragmented loose bodies removed from his right elbow, Freddie Freeman had regained most of his range of motion. The October procedure was necessitated by the limitations Freeman experienced over the season's final month. He recently told Braves manager Brian Snitker he feels better than he has in a long time, so the expectation remains he will not be limited in any way at the start of Spring Training.
Mark Bowman has covered the Braves for MLB.com since 2001.