Sobotka showing promise for Braves 'pen
Snitker encouraged by Newcomb; Soroka optioned to Triple-A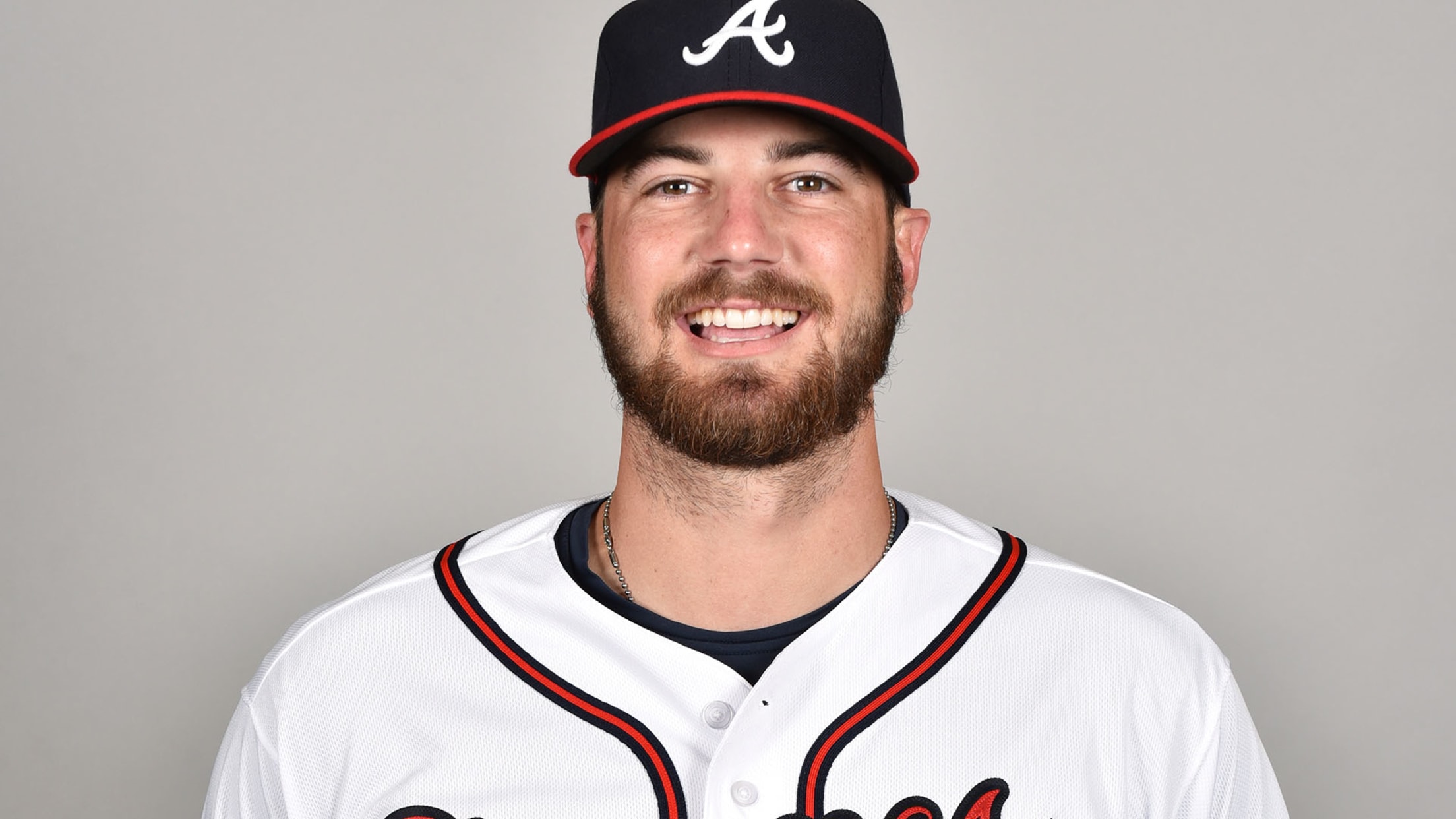 DUNEDIN -- If the improved command Chad Sobotka has shown in his past two outings was a sign of things to come, the Braves will have at least a little less reason to be concerned about entering the regular season without two of their primary late-inning assets: A.J. Minter and
DUNEDIN -- If the improved command Chad Sobotka has shown in his past two outings was a sign of things to come, the Braves will have at least a little less reason to be concerned about entering the regular season without two of their primary late-inning assets: A.J. Minter and Darren O'Day
Braves manager Brian Snitker was thrilled to see Sobotka work a scoreless sixth inning in Wednesday's 8-7 win over the Blue Jays. The right-handed reliever has produced two consecutive walk-free scoreless innings since weakening his bullpen candidacy by issuing at least two walks in three of his four previous appearances.
"That's what he needed to do," Snitker said. "I loved what I saw out of him."
With Minter likely to miss a couple weeks and O'Day possibly sidelined a little further into April, the Braves need Sobotka to rekindle the promise he created when he burst on the Major League scene last year and earned a postseason roster spot.
Along with having the potential to be a capable setup man, Sobotka could also fill Minter's role as a closing option on those days Arodys Vizcaino is deemed unavailable. Vizcaino had been perfect in four of the five appearances he made before allowing a hit and a walk while retiring just two batters in Tuesday's seventh.
Vizcaino's appearance against the Blue Jays was the first he has made this spring with less than two days' rest. The primary concern about the veteran closer is how durable his right shoulder will be when he's asked to handle a normal regular season workload.
"His four-seamer was moving a little bit out of the zone," Snitker said. "But as long as Viz [Arodys Vizcaino] is healthy, I know what's in there. Just the fact he's making all the appearances and handling the workload they have given him is good."
Aggressive Newcomb
Snitker wasn't thrilled with what he saw when Sean Newcomb walked three Tigers over 2 2/3 innings against the Tigers on March 9, and he didn't enjoy seeing the lefty walk four Marlins over four innings on March 15. But his discontent had more to do with aggression level than extended command woes.
With that in mind, it's a little easier to understand why Snitker's reaction was actually the opposite after he watched Newcomb issue five walks over five innings against the Blue Jays. One of those walks preceded a Kevin Pillar second-inning homer that accounted for all three of the runs allowed by the Braves' starter.
"I really liked how he turned the ball loose today," Snitker said. "I thought it was day and night in comparison to his last start. I wanted to see stuff and I saw that today. I was very pleased. I loved what I saw. Walks are always going to be a concern. That being said, I was looking more at how he was getting after it and throwing the ball."
Condolences
Snitker will fly to Illinois Thursday to attend the funeral of his mother Catherine Snitker, who passed away Friday. The Braves skipper returned to Georgia last week to spend time with his 88-year-old mother, whose health had deteriorated as she spent the past few years residing in assisted living homes located in suburban Atlanta.
Snitker will return to Florida following Friday's funeral and rejoin the Braves Saturday.
Soroka optioned
The Braves optioned top prospect Mike Soroka to Triple-A Gwinnett to provide him a chance to begin pitching in Minor League games. Soroka spent nearly all of Spring Training recovering from a right shoulder muscle strain suffered while lifting weights in January. The 21-year-old Canadian passed his latest test Sunday, when he threw live batting practice in pain-free fashion.
Soroka made just five Major League starts last year before right shoulder discomfort shelved him over the season's final three months. The highly-regarded prospect will build his endurance over the next few weeks and then join Gwinnett's rotation. At some point this summer, he'll likely become part of the mix of young hurlers who will share the fifth spot in Atlanta's rotation on a rotating basis.
Up next
Kyle Wright will attempt to extend his impressive spring when the Braves travel to Port Charlotte to play the Rays Thursday at 1:05 p.m. ET. Wright has positioned himself to begin the season within Atlanta's rotation. The 23-year-old right-hander has recorded 16 strikeouts and issued two walks while posting a 3.00 ERA over 12 Grapefruit League innings.
Mark Bowman has covered the Braves for MLB.com since 2001.