Braves, human after all, done in by deGrom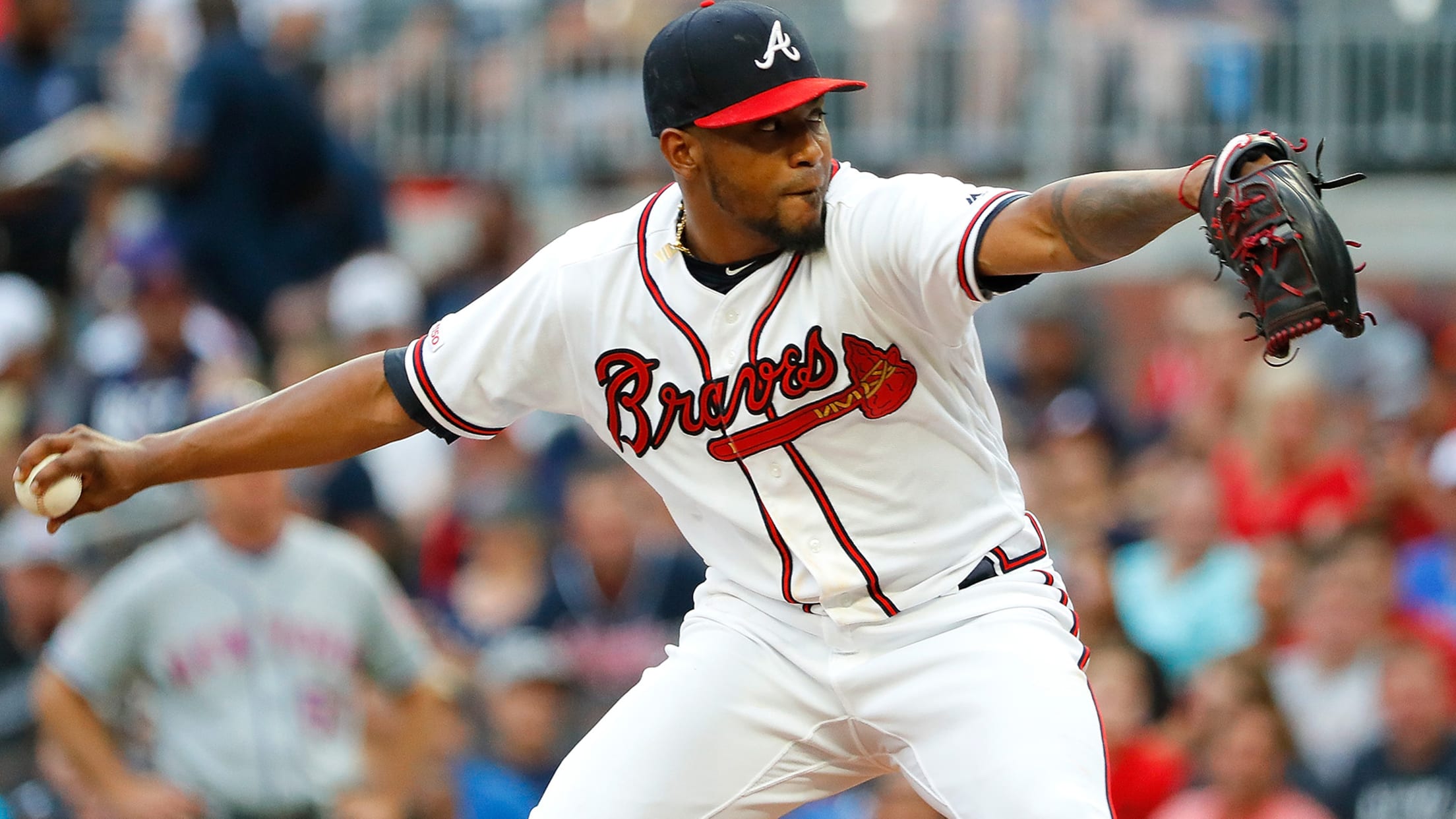 ATLANTA -- While the past couple weeks might have created a sense of invincibility, there was eventually going to come a night when the Braves' offense was quieted by a top-flight pitcher and Julio Teheran was no longer going to perform like one. Teheran endured his worst start since April
ATLANTA -- While the past couple weeks might have created a sense of invincibility, there was eventually going to come a night when the Braves' offense was quieted by a top-flight pitcher and Julio Teheran was no longer going to perform like one.
Teheran endured his worst start since April and Jacob deGrom skillfully handled the game's hottest offense as the Braves suffered a 10-2 loss to the Mets Tuesday night at SunTrust Park. It did not take long for New York's reigning National League Cy Young Award winner to once again prove momentum is the next day's starting pitcher.
"That was Jacob deGrom to a tee right there," Braves first baseman Freddie Freeman said. "In my opinion, he's the best pitcher in baseball. He did it tonight again."
The Braves notched a second consecutive double-digit run total in Monday's series opener and entered this game having averaged 9.4 runs through the first eight games of this homestand. But deGrom proved he remains one of the game's best as he gave up just three hits before allowing Freeman and Josh Donaldson to hit back-to-back homers with one out in the ninth.
"We're swinging the bats well, but that right there was at another level that we had to face tonight," Braves manager Brian Snitker said. "He's a very competitive guy with great stuff. It was something else."
One of the concerns about the Braves is they do not have a front end guy like deGrom in a rotation that will be strengthened by Dallas Keuchel's arrival on Friday. But even as their starters have produced a 4.99 ERA this month, they have gone 13-4 and gained a 2 1/2-game division lead over the second-place Phillies, who have been rained out the past two nights.
That rotation ERA certainly took a hit as Teheran surrendered a season-high eight hits and six earned runs over just four innings. The 28-year-old hurler was hurt by the powerful bat of Pete Alonso, who accounted for one of the three doubles the Mets tallied before an out was recorded in a four-run third inning.
While retiring just one of the first seven batters faced in the third, Teheran allowed as many earned runs (4) in the inning as he had over his past eight starts combined. With a 0.81 ERA in those eight outings, he surrendered seven extra-base hits, or four more than he allowed in three at-bats against Alonso, who also drilled his 24th homer of the season in the fourth.
"It feels weird," Teheran said. "It's been a while since I gave up that many runs. But it's something I don't need to worry about or think about it happening again. It's one start."
Teheran deserves credit for making the necessary adjustments after posting a 5.35 ERA through his first seven starts. But there was certainly reason to expect him to soon regress toward the mean. His Fielding Independent Pitching (3.49) was significantly higher than the sub 1.00 ERA produced over those past eight starts, and the expected metrics generated by Statcast all signaled things would soon even out.
The -0.076 difference between Teheran's batting average allowed (.137) and expected batting average (.213) showed he was the luckiest pitcher in this category among those who threw at least 500 pitches between May 5-June 13, which covered the eight-start span. He was the second-luckiest pitcher according to the -0.142 difference between the slugging percentage (.190) and expected slugging percentage (.332) calculated within this span.
"As much as we want Julio to give up zero runs or one run every time out, it's just not going to happen," Freeman said. "I still thought he pitched pretty well. He just put a couple balls in there and Alonso made us pay tonight. You just move on, come back out here and expect Julio to be what he was the last [eight] starts."
Nor can the Braves expect their high-powered offense to continue covering the rotation if it doesn't eventually regain the consistency that was shown for a couple weeks in May. Even if Keuchel is a notch below where he was when he won the 2015 American League Cy Young Award, he'll certainly strengthen a quintet that counts 21-year-old Mike Soroka as its most dependable asset.
Mike Foltynewicz might have turned a corner with Sunday's strong start against the Phillies, and Teheran is certainly capable of teaming with Max Fried to serve as solid middle-of-the-rotation pieces.
But if the Braves return to the postseason, they'll enter October needing to defend against the possibility of enduring a night like this one, when deGrom once again proved a great pitcher often trumps a great offense.
"He had a little something tonight," Freeman said. "Unfortunately, we felt the brunt of it. He shut us down tonight. Sometimes, you've got to tip your cap. When going against the best pitcher in baseball, it's going to happen sometimes."
Mark Bowman has covered the Braves for MLB.com since 2001.