Here are top 5 moments in Citi Field history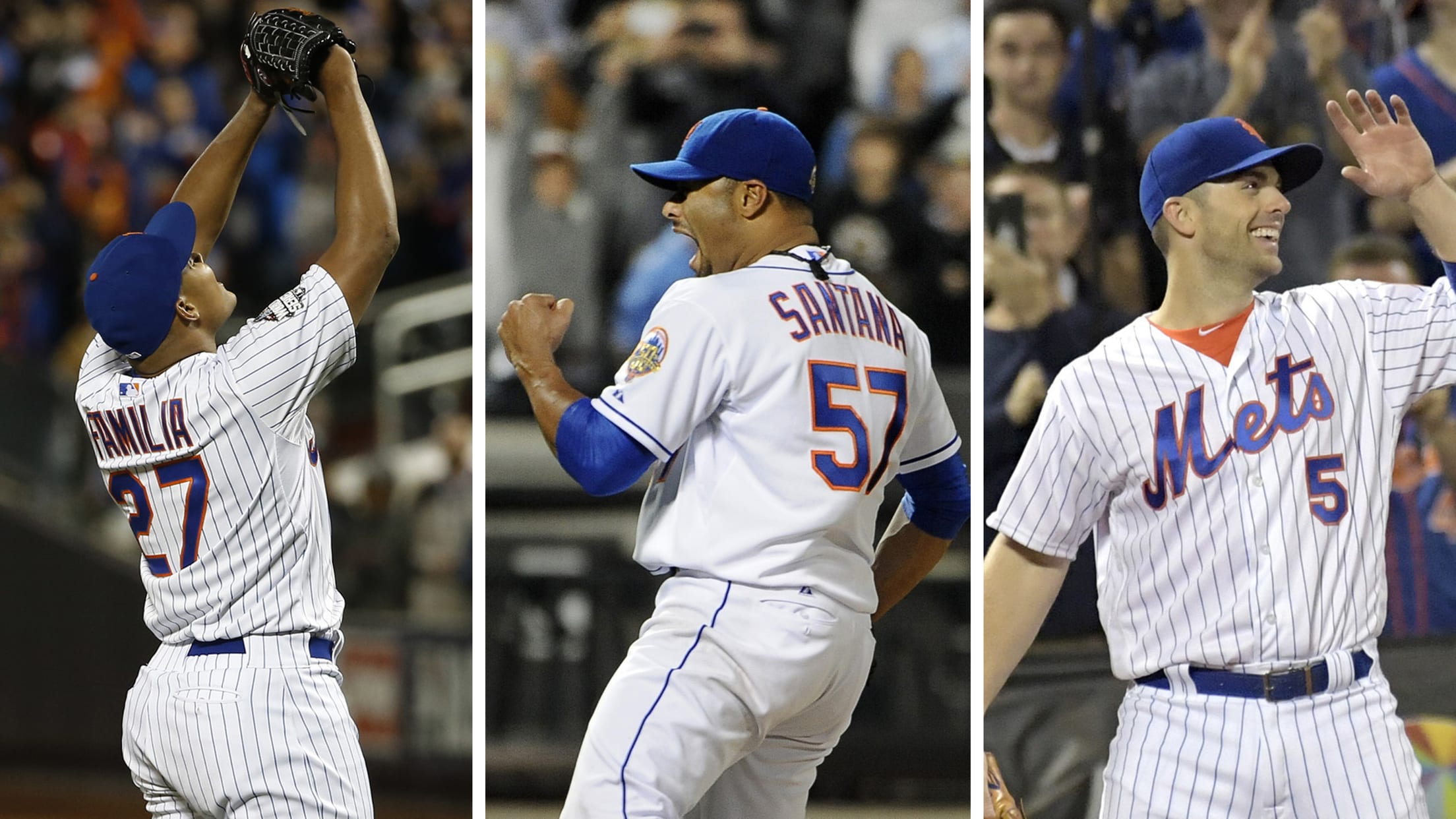 NEW YORK -- Over the first decade-plus of Citi Field's existence, no matter if it was empty, full, or somewhere in between, the ballpark was a frequent host of history. The Mets have already played some of the most memorable games in franchise lore at Citi Field, which opened in
A look at some of the Mets' famous fans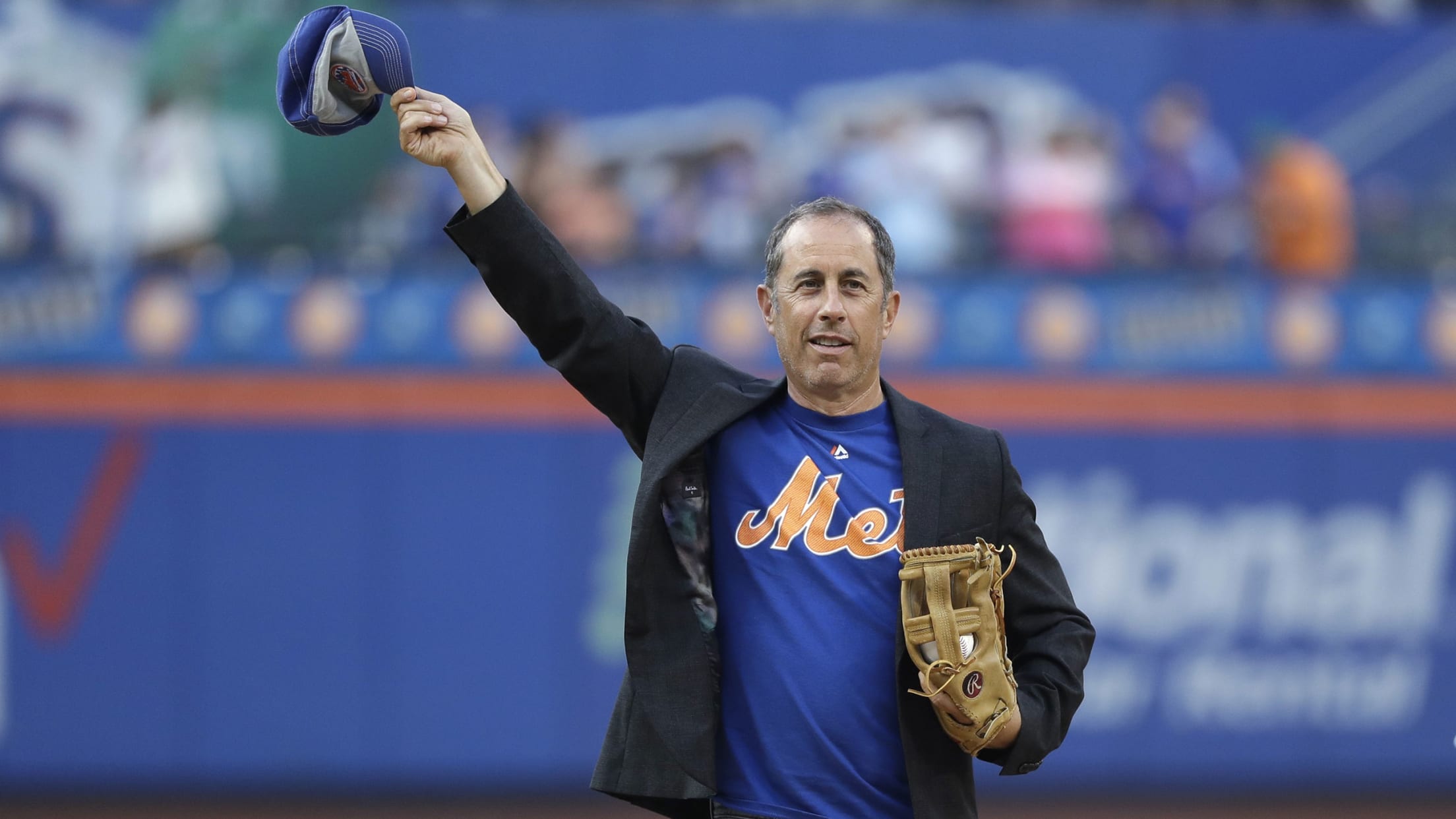 Considering their location in New York City, the Mets have always attracted an A-list following just as vibrant as that of the crosstown Yankees. Here's a look at some of the most famous Mets fans to make their mark in New York, Hollywood and beyond: Comedians The Mets have long
5 best pitching performances in Mets history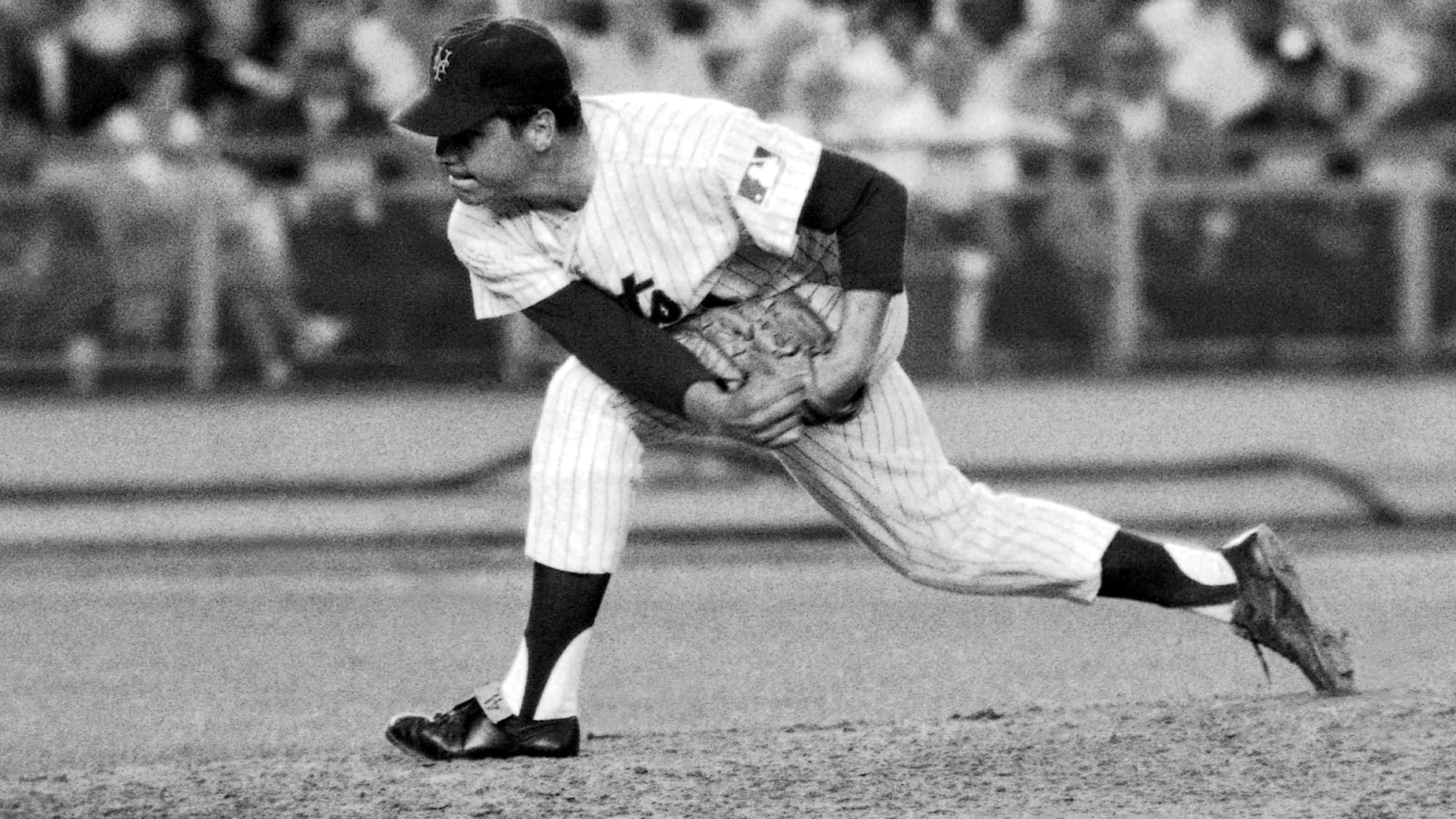 NEW YORK -- There is nothing quite like an electric pitching performance. Whether it's a perfect game, a no-hitter, a high strikeout total or even just some other, more general form of dominance, strong pitching can bind players and crowds together in a way that other baseball feats cannot. Having
Fonzie or Flores? Best games by Mets hitter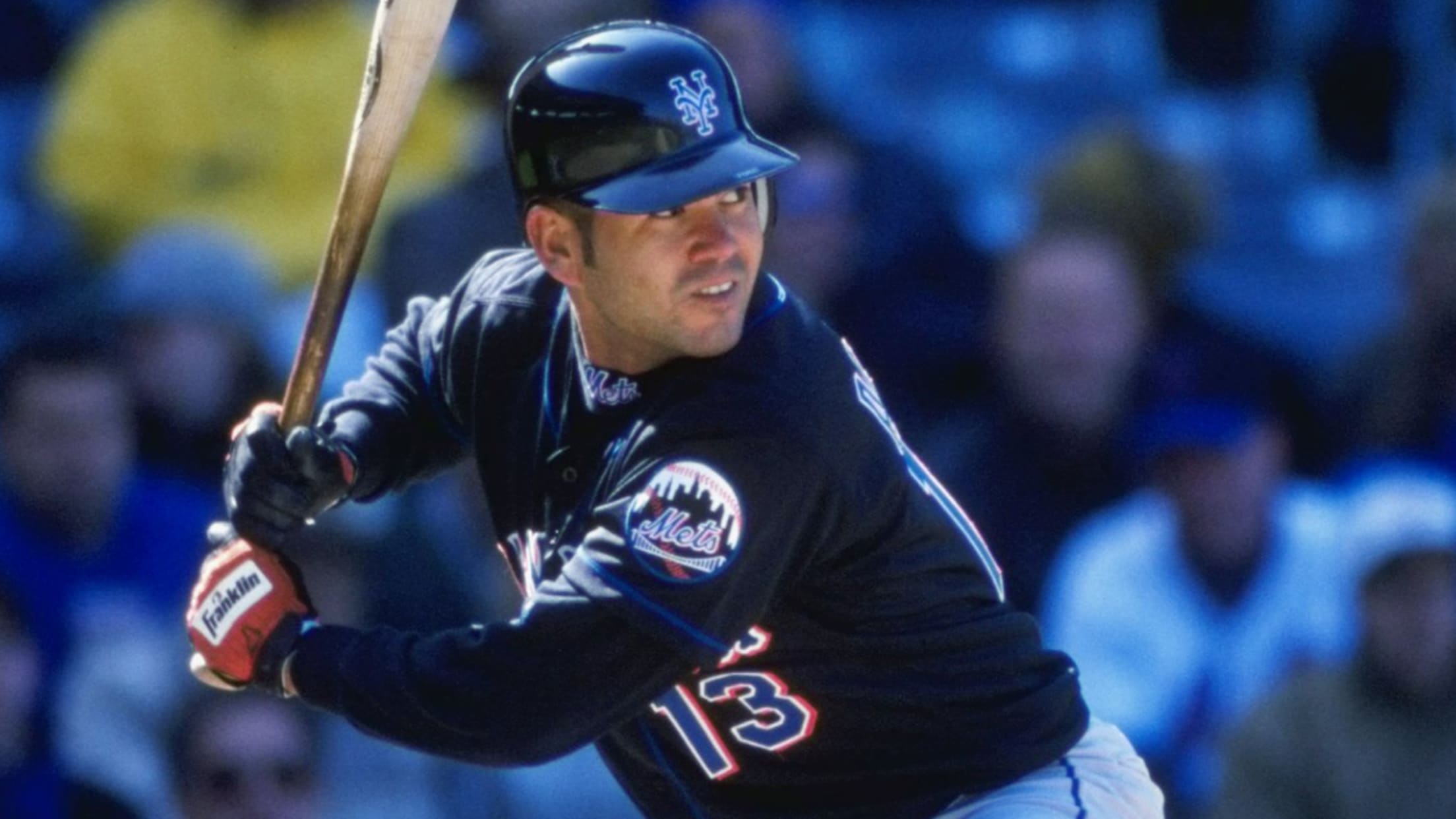 NEW YORK -- Baseball greatness comes in many forms. For some, it means a Hall of Fame career -- sustained success over years and even decades. But greatness can occur on a more temporary scale as well. Those who have enjoyed the most productive games of all-time include both legends
Biggest trades in Mets history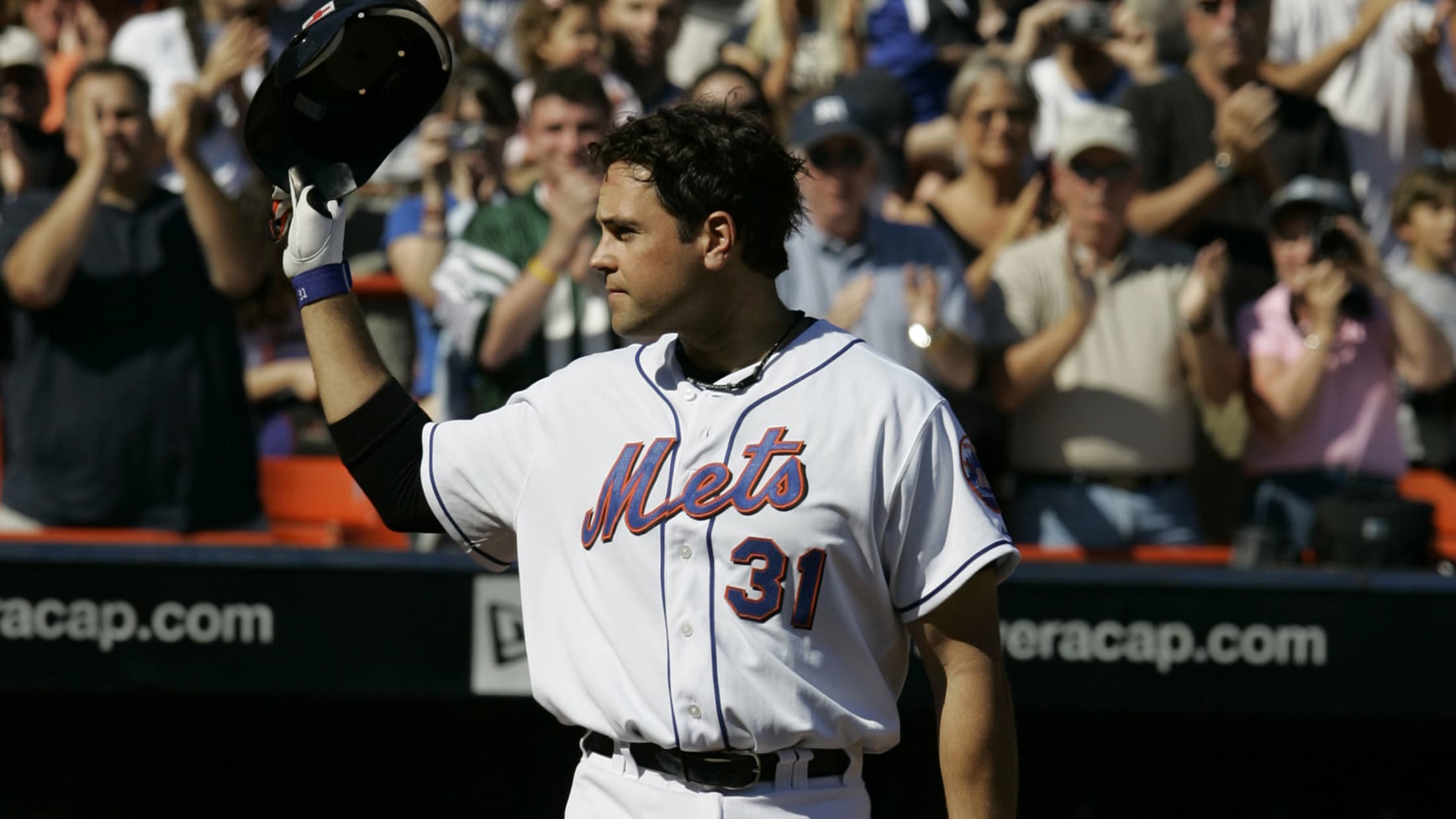 In their dealings with rival teams, the Mets have never lacked for drama. Some of the foremost stars have come and gone via trade, leaving the Mets with a history full of colorful transactions. Some worked. Some didn't. In both cases, the deals have often been memorable. Here's a look
Here are the best Mets seasons by position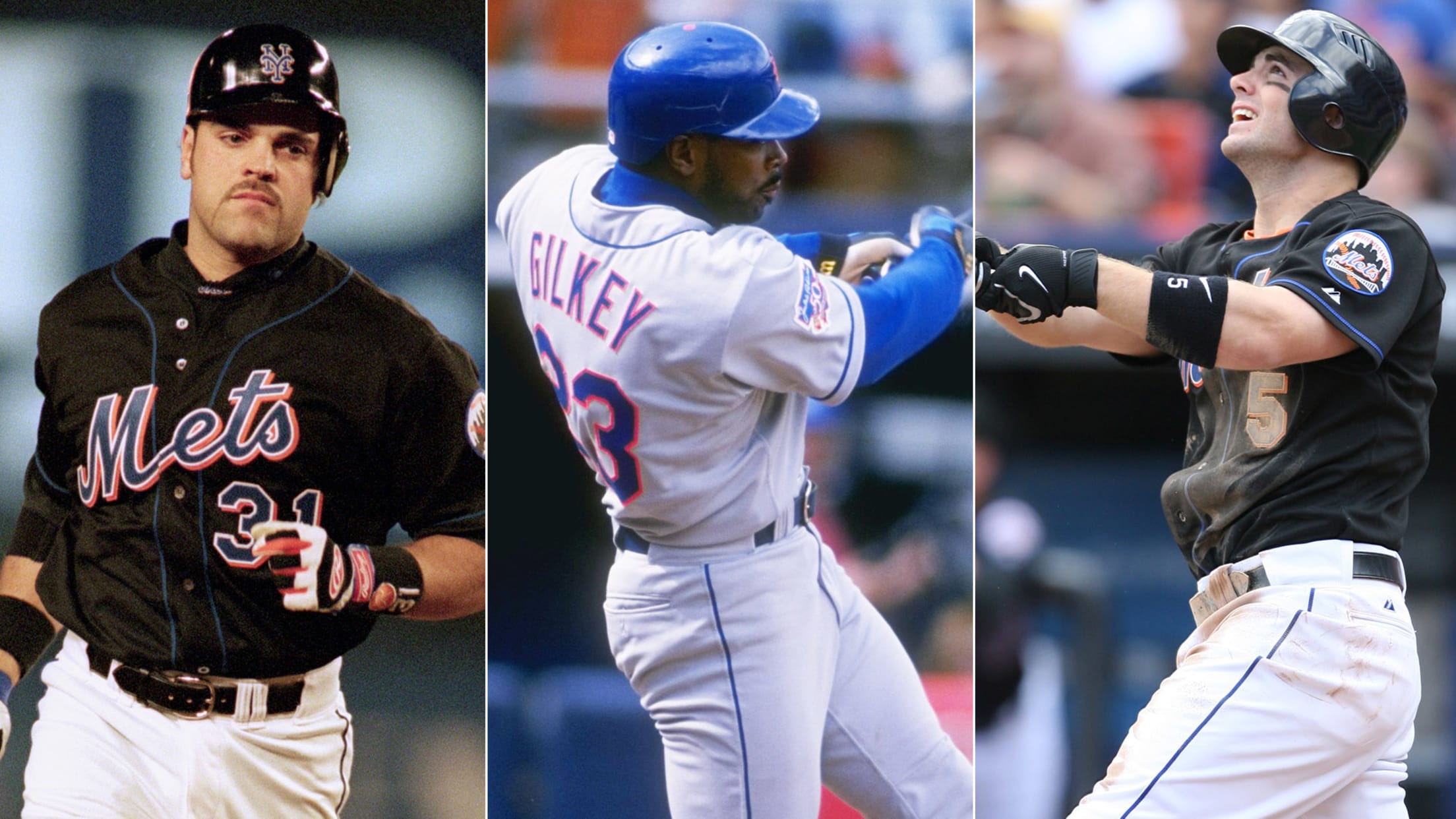 NEW YORK -- David Wright is the greatest third baseman in Mets history. Tom Seaver is the best starting pitcher. But what about the best seasons by a Met at those positions? While the Wrights and Seavers of the world can certainly lay claim to their share, the Mets also
Best Mets player to wear every uni number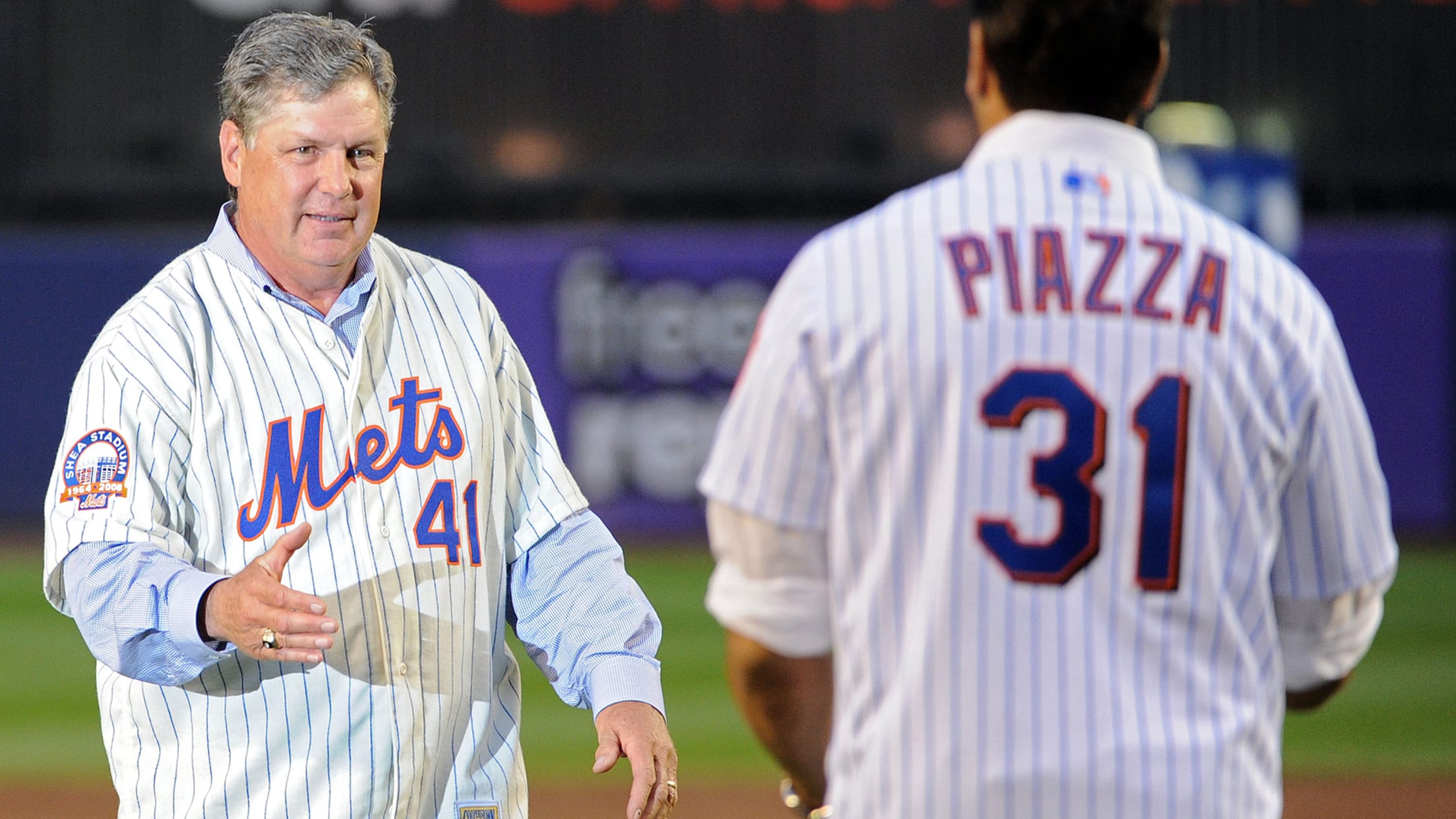 NEW YORK -- Historically, the Mets are among the most conservative teams when it comes to retiring uniform numbers. They have nonetheless retired some, iced others (declining to issue them to current players) and kept the rest in circulation. Over the years, team equipment managers have issued the vast majority
5 reasons that led to naming of the Mets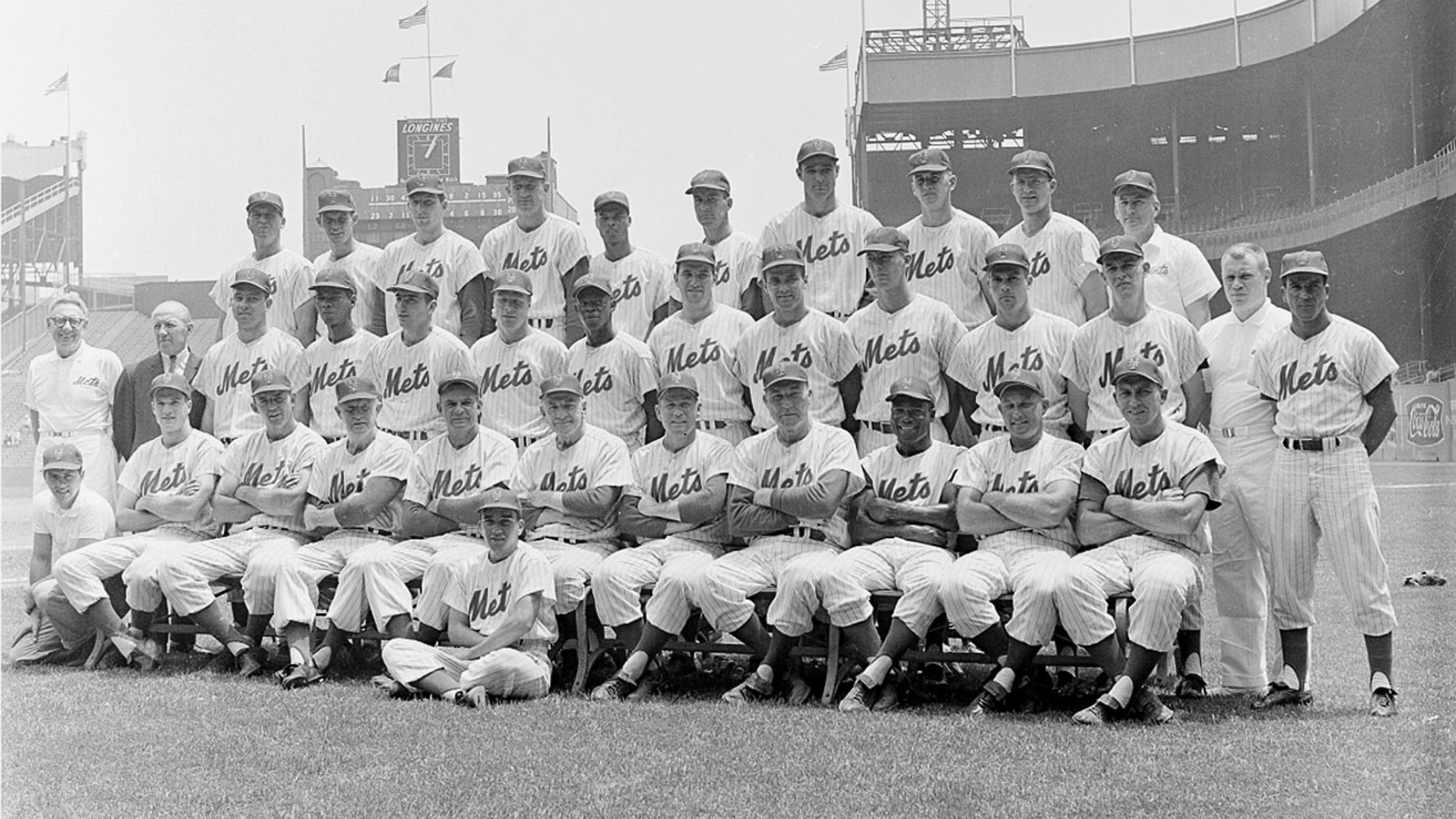 NEW YORK -- The beauty of the Mets' name is in its simplicity. And that was by design. Back in 1961, team owner Joan Payson received approval to create the Mets as a replacement for the departed Brooklyn Dodgers and New York Giants in a city suddenly devoid of National
Mets' all-time no-hitter history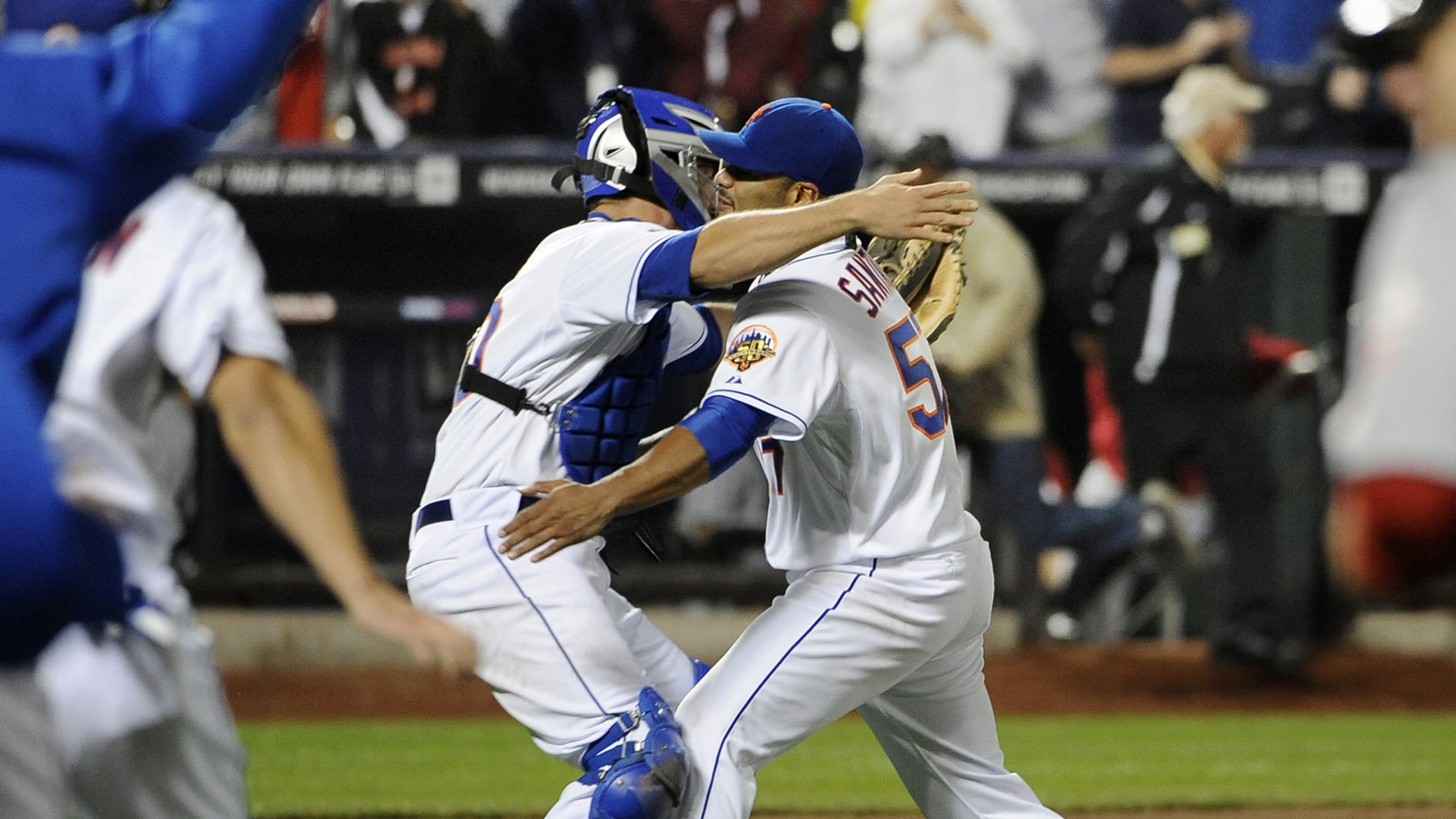 The Mets waited 50 years -- 8,019 games -- for their first no-hitter, and when it finally came when Johan Santana went the distance in in 2012, it left the Padres as the lone remaining MLB club without a no-no. Here's a look back at Santana's gem, as well as
The 5 best seasons by Mets on the mound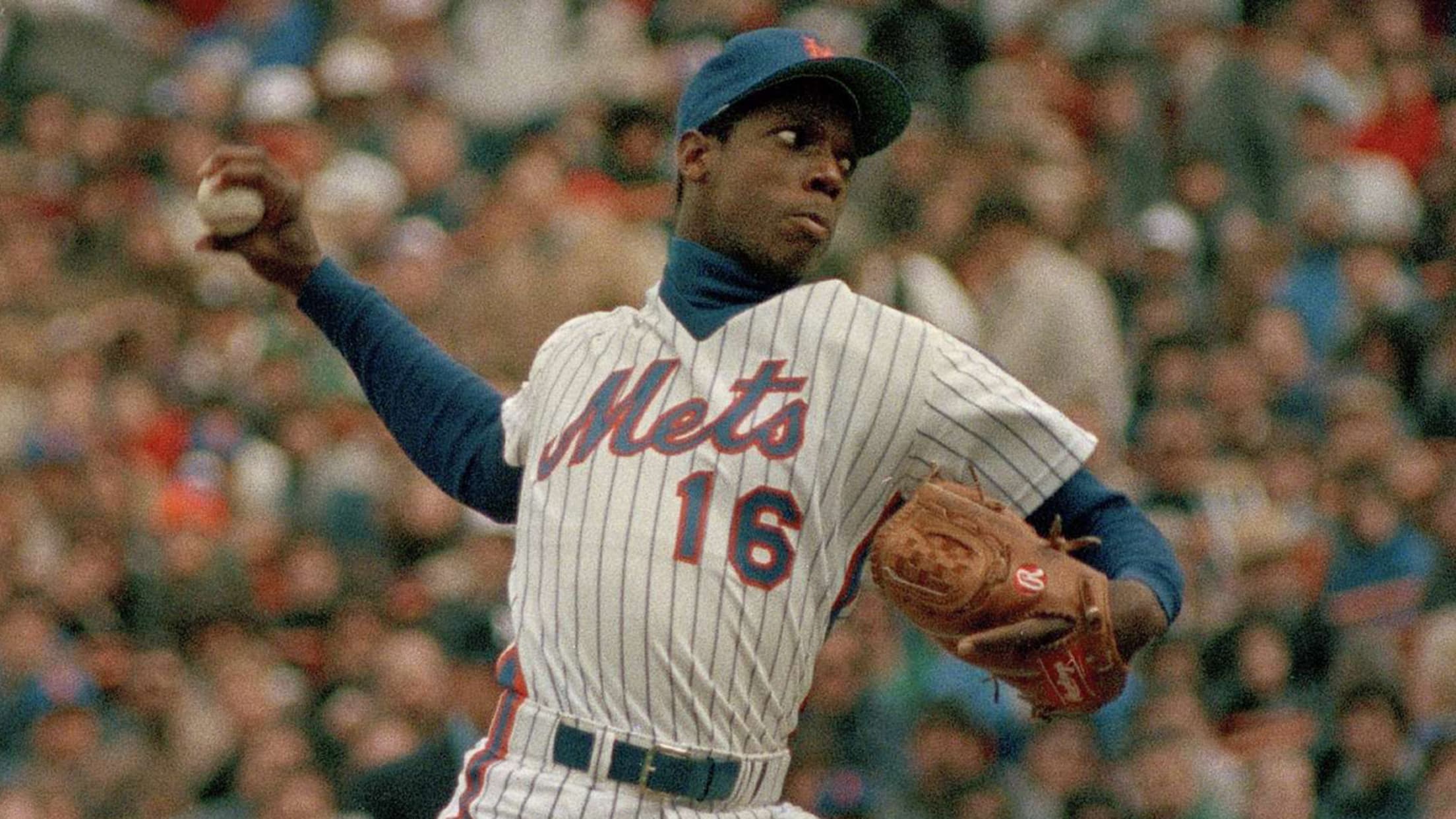 NEW YORK -- Impressively, it took the Mets only 58 seasons for their pitchers to win seven National League Cy Young Awards; many organizations with decades of additional history have fewer. But do those performances all rank among the finest in Mets history? In reality, probably not.
History of Mets' all-time Rule 5 Draft picks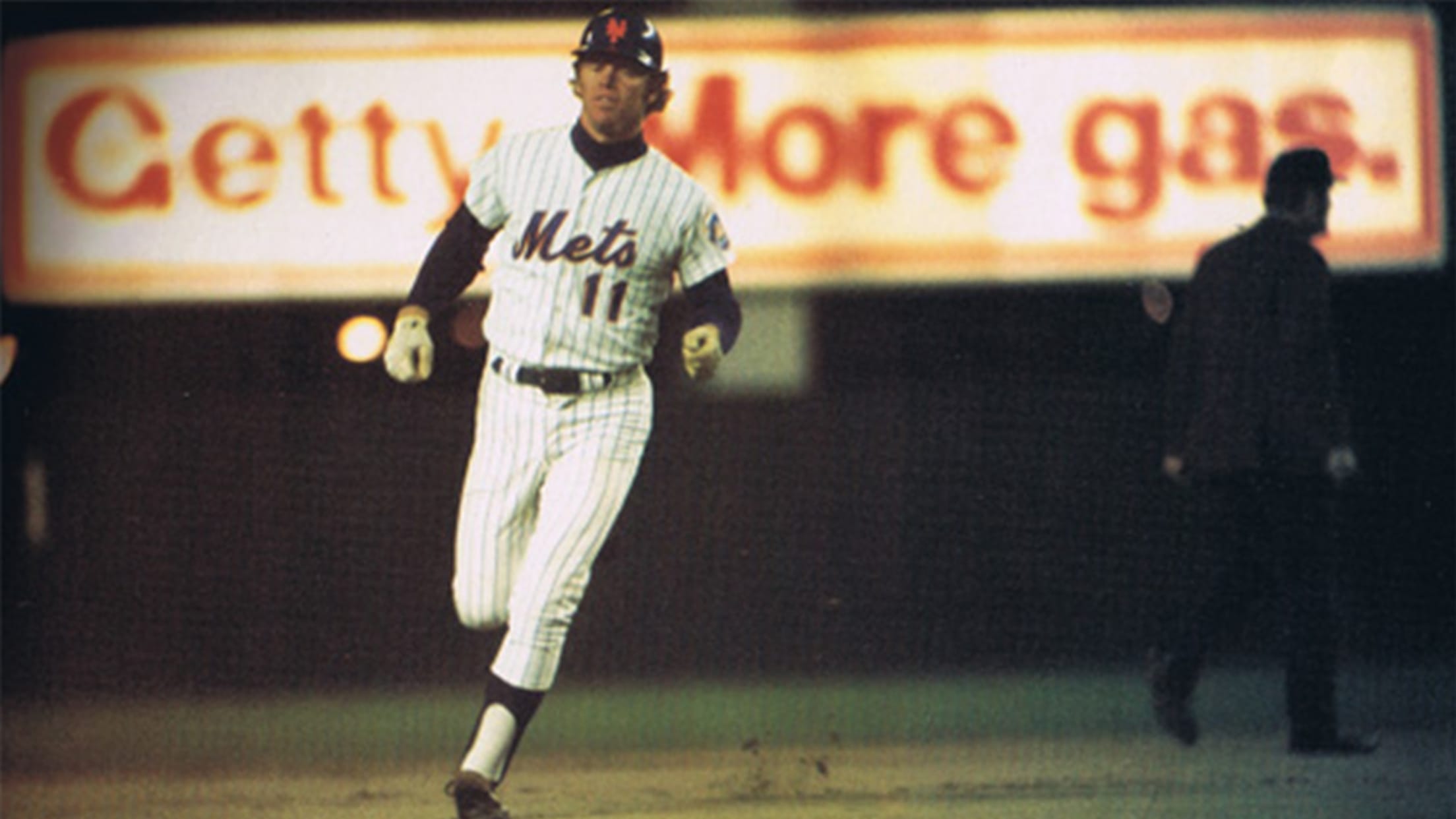 NEW YORK -- The Rule 5 Draft is Major League Baseball's annual opportunity for teams to take a chance. Often, that means a rebuilding club selecting a player with potential and hoping he sticks. The Twins famously received Johan Santana in the Rule 5 Draft, using it to grab one
Carter, Pedro top past Winter Meetings gets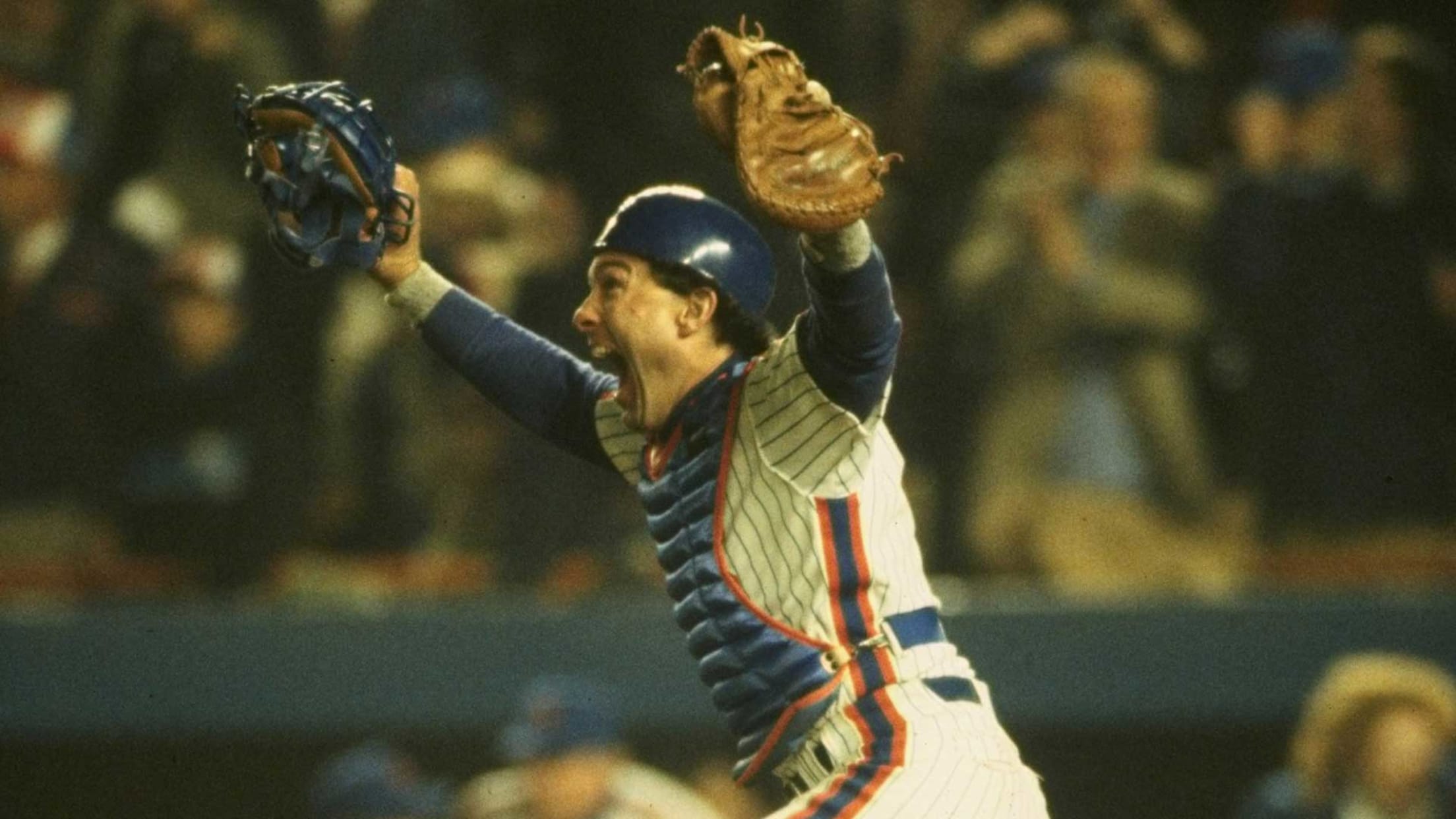 NEW YORK -- Baseball's Winter Meetings often conjure images of general managers sketching out trades on cocktail napkins, or stealthily meeting with agents in quiet corners of hotels. While that's not always the reality in the present day -- and certainly won't be this year, on account of COVID-19 --
Players who had stints with Mets and Yanks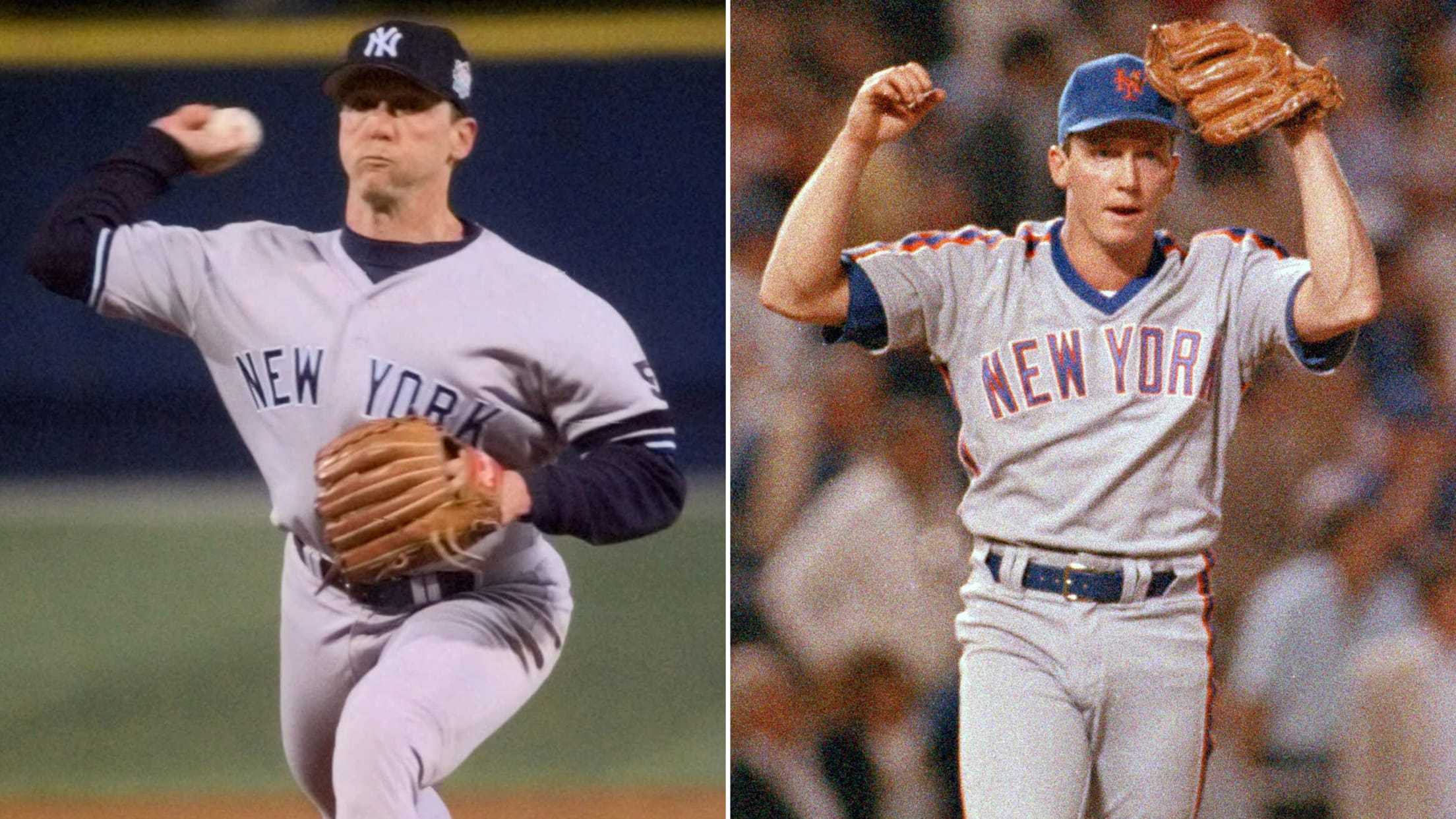 NEW YORK -- For nearly six decades, the Mets and Yankees have coexisted fewer than 10 miles apart across the East and Harlem Rivers. Because of it, they've shared plenty of experiences, from the now-defunct Mayor's Trophy Games to the 2000 Subway Series and other Interleague matchups. They also share
Who had Mets' top single year at the plate?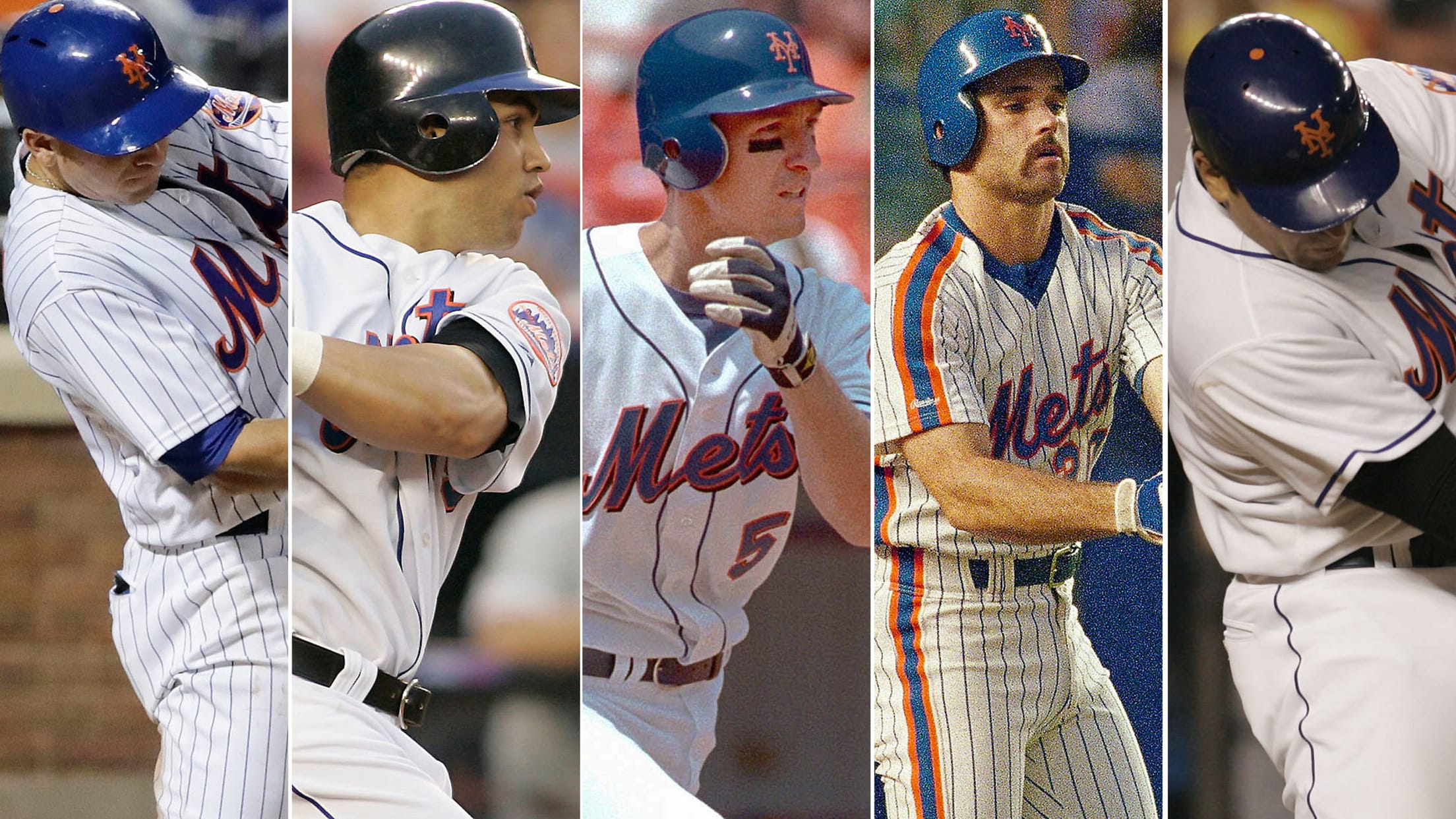 NEW YORK -- Over their nearly six-decade history, the Mets have come to be known more for their pitching prowess than their position players. They've had seven National League Cy Young Award winners, but never an MVP. And yet plenty of talented hitters have passed through Flushing, submitting some of
5 Mets who should be in the Hall of Fame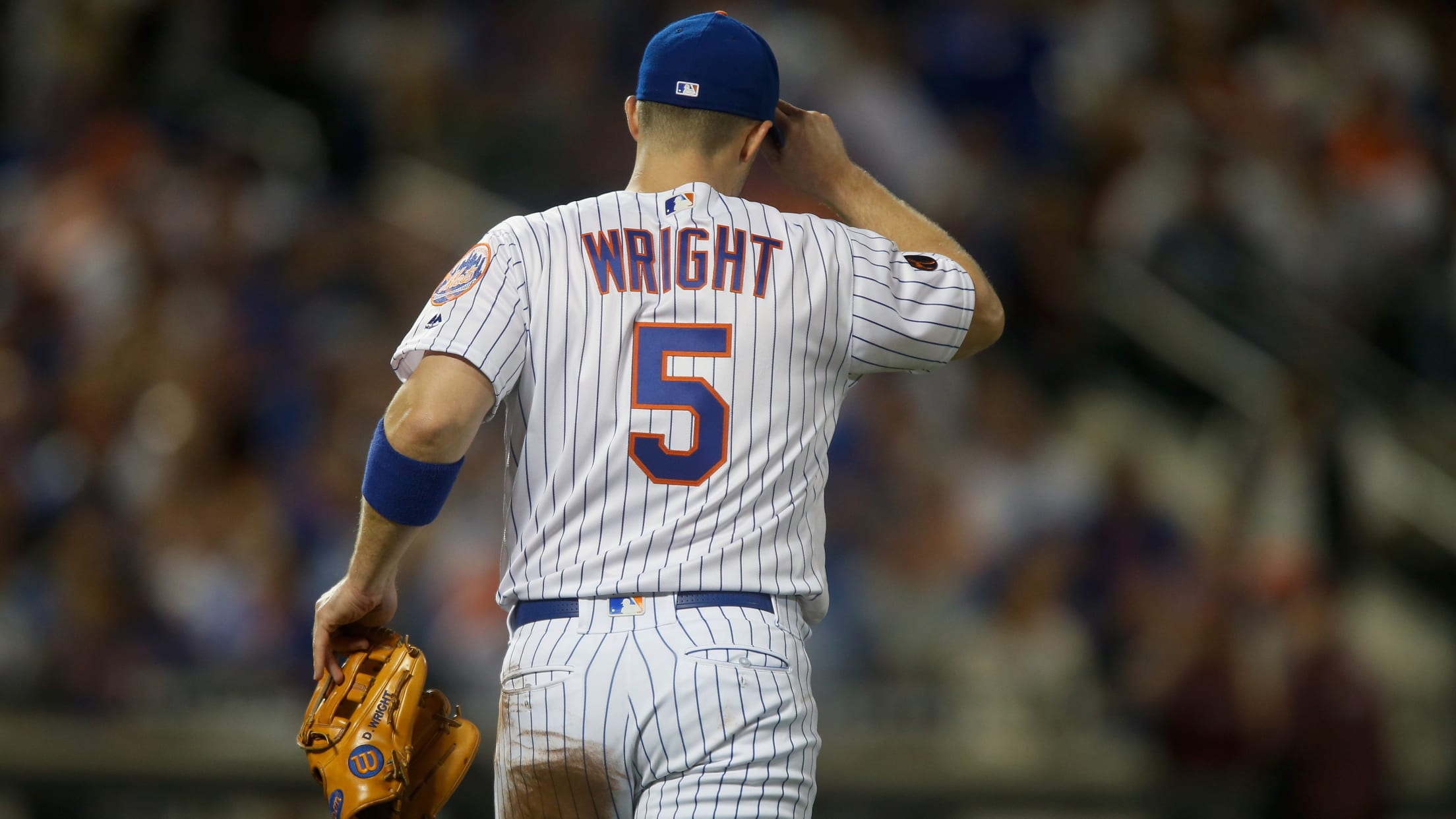 NEW YORK -- When Mike Piazza entered the National Baseball Hall of Fame in 2016, he became the second player -- after Tom Seaver -- enshrined with a Mets cap on his plaque. Many other Hall of Famers have passed through Flushing on their way to Cooperstown, however, from Willie
Tom Seaver's top 10 moments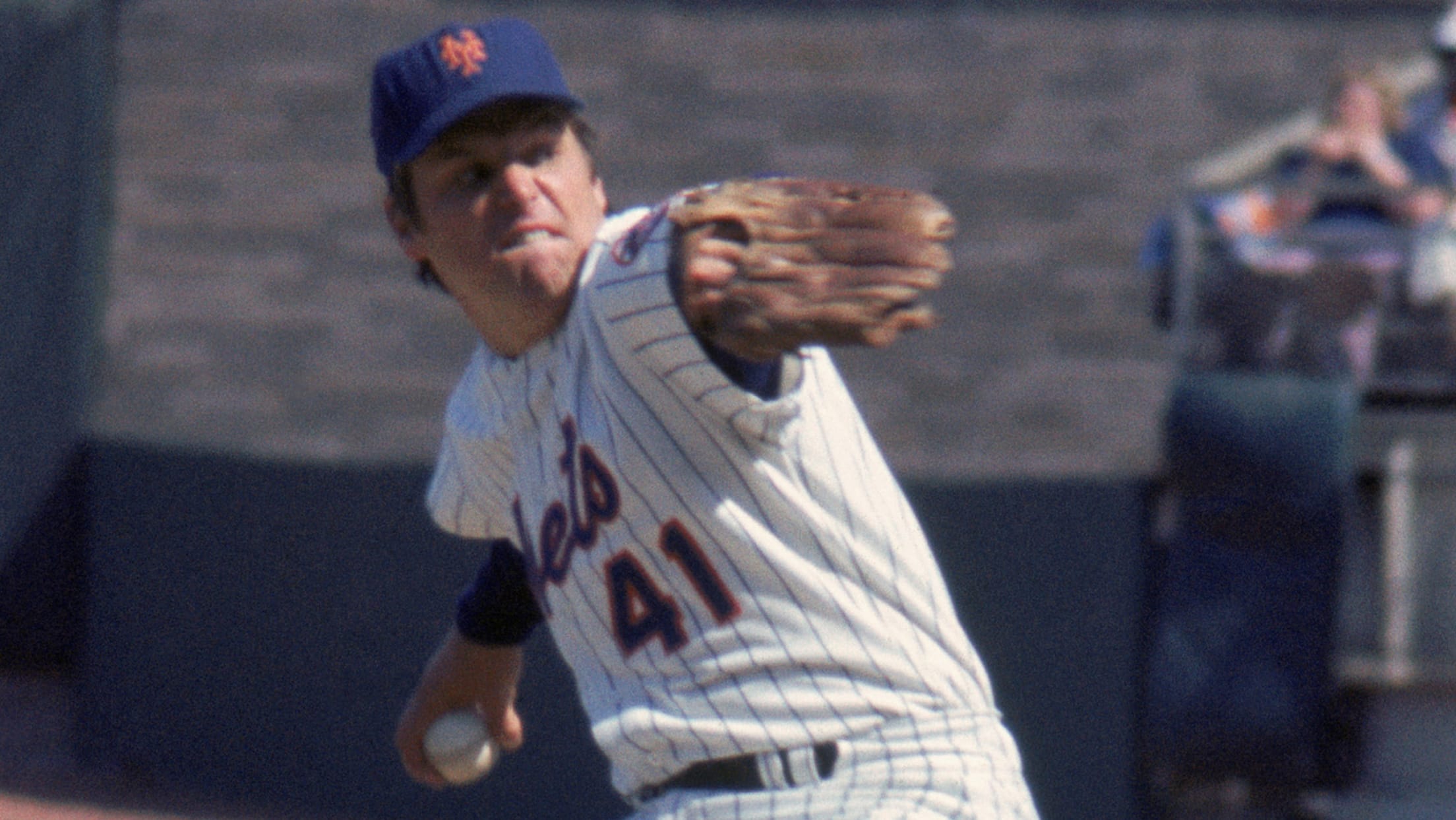 The pitcher's mound was Tom Seaver's studio; the baseball, a lump of clay that he routinely shaped into breathtaking masterpieces. George Thomas Seaver was an artist. The comparison became hackneyed from overuse during the right-hander's heyday. But the shortchanged generations who never saw him pitch must learn that Seaver, like
Most memorable Subway Series moments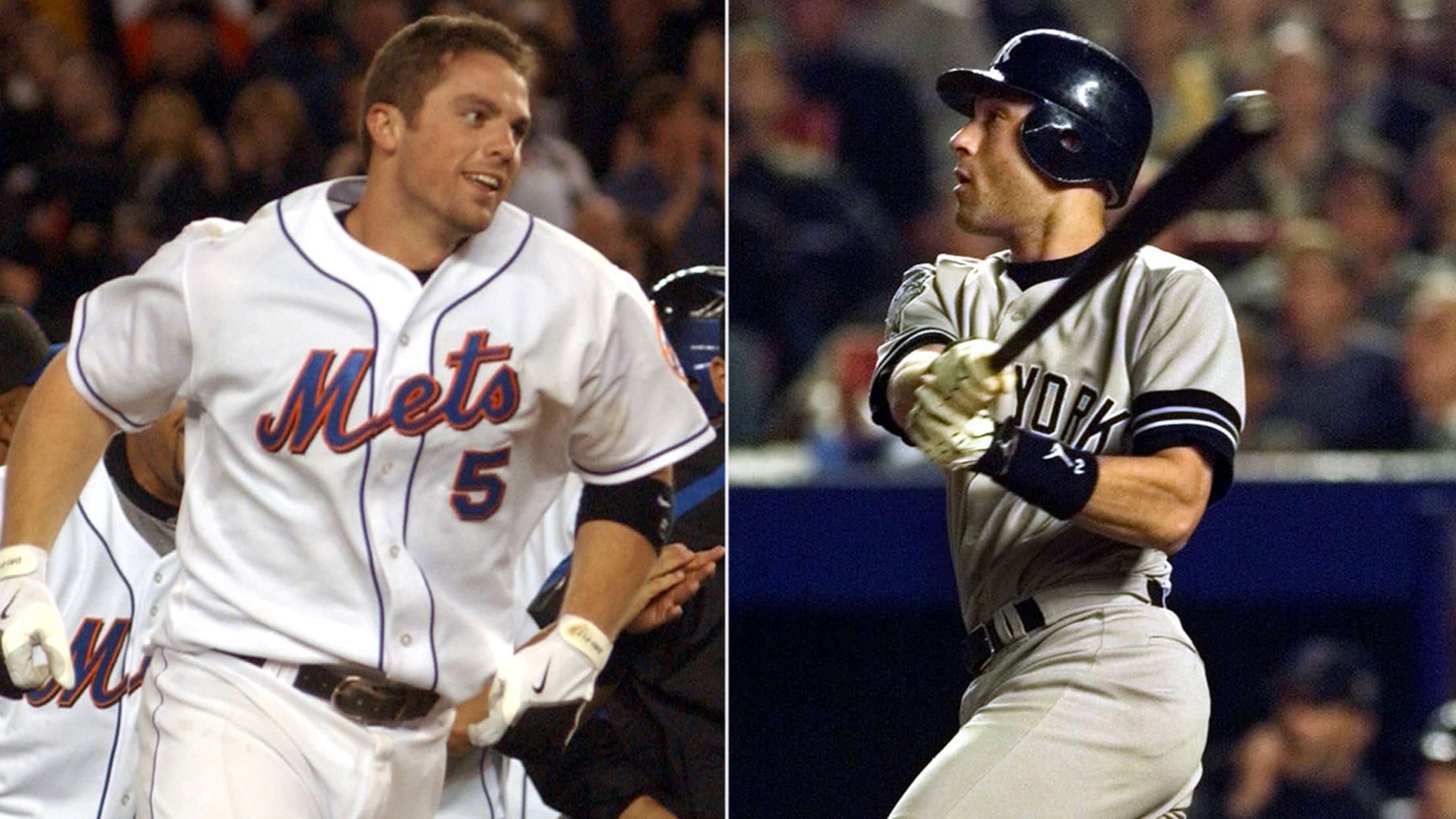 The Subway Series always provides some must-see moments. Regardless of where the Mets and Yankees are in the standings, their yearly showdowns rank among the MLB season's most intriguing Interleague matchups -- and the Subway Series World Series in 2000 only stoked the rivalry more. Households are divided and bragging
Mets' Top 5 general managers: DiComo's take
No one loves a good debate quite like baseball fans, and with that in mind, we asked each of our beat reporters to rank the top five players by position in the history of their franchise, based on their career while playing for that club. These rankings are for fun
Mets' Top 5 managers: DiComo's take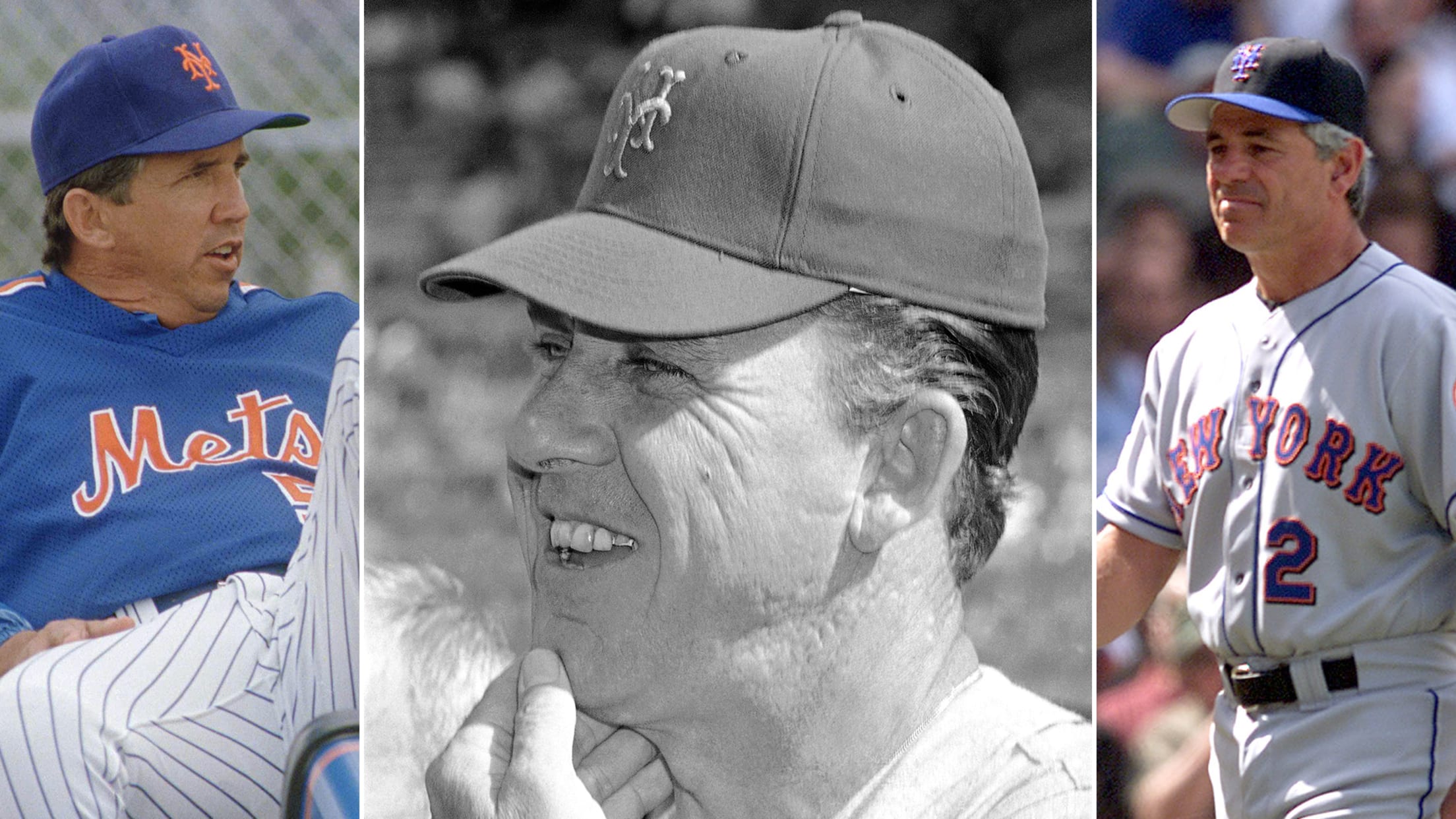 No one loves a good debate quite like baseball fans, and with that in mind, we asked each of our beat reporters to rank the top five players by position in the history of their franchise, based on their career while playing for that club. These rankings are for fun
Mets' Top 5 relief pitchers: DiComo's take
No one loves a good debate quite like baseball fans, and with that in mind, we asked each of our beat reporters to rank the top five players by position in the history of their franchise, based on their career while playing for that club. These rankings are for fun
Mets' Top 5 left-handed starters: DiComo's take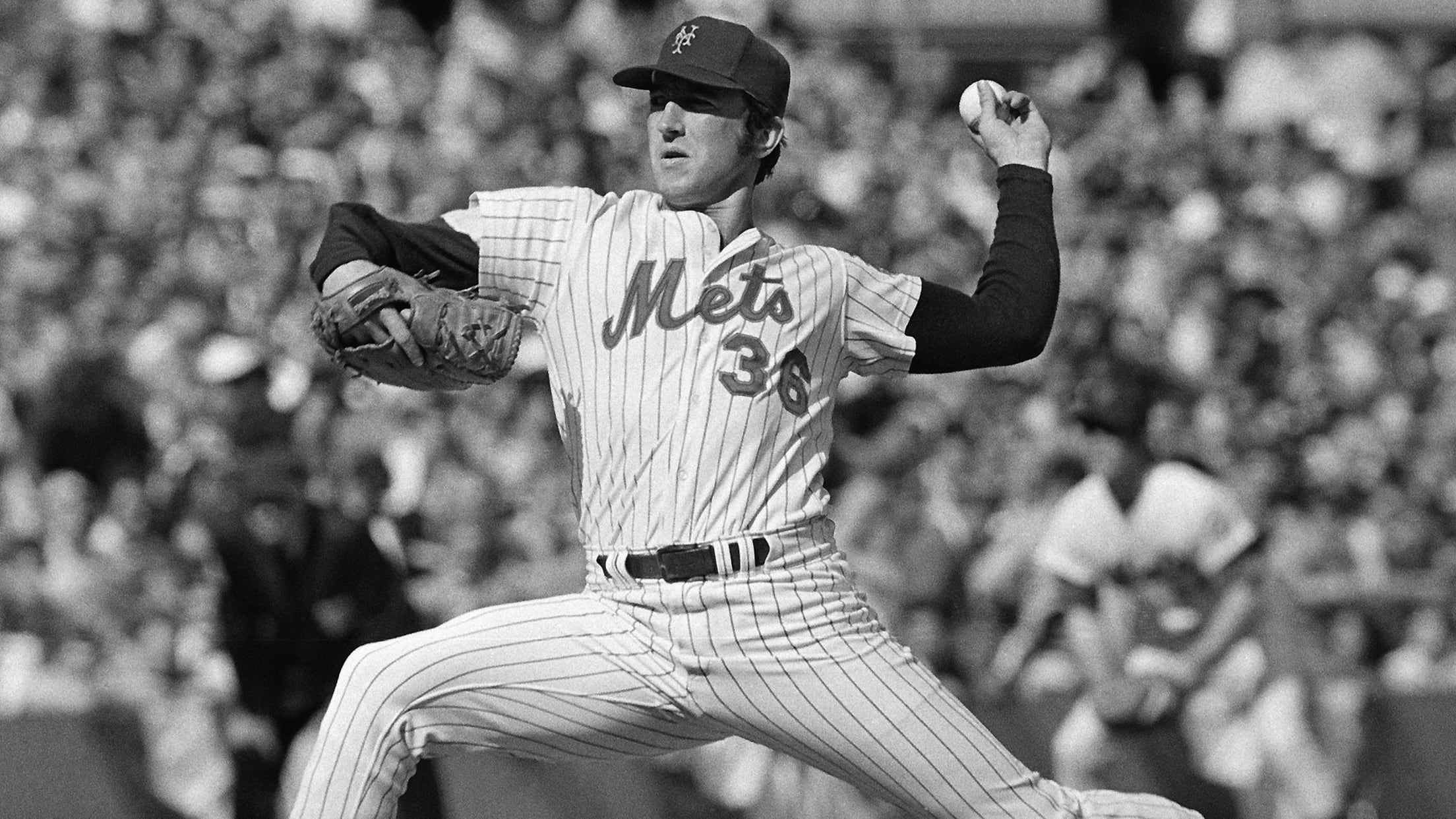 No one loves a good debate quite like baseball fans, and with that in mind, we asked each of our beat reporters to rank the top five players by position in the history of their franchise, based on their career while playing for that club. These rankings are for fun
Cohen, Rose, Randazzo share best Mets calls
NEW YORK -- For decades, the Mets have been blessed with some of the game's finest broadcasters -- a group that includes current play-by-play men Gary Cohen and Howie Rose, who boast more than five decades of combined experience calling Mets games. MLB.com caught up with those two and relative
Mets' Top 5 right-handed starters: DiComo's take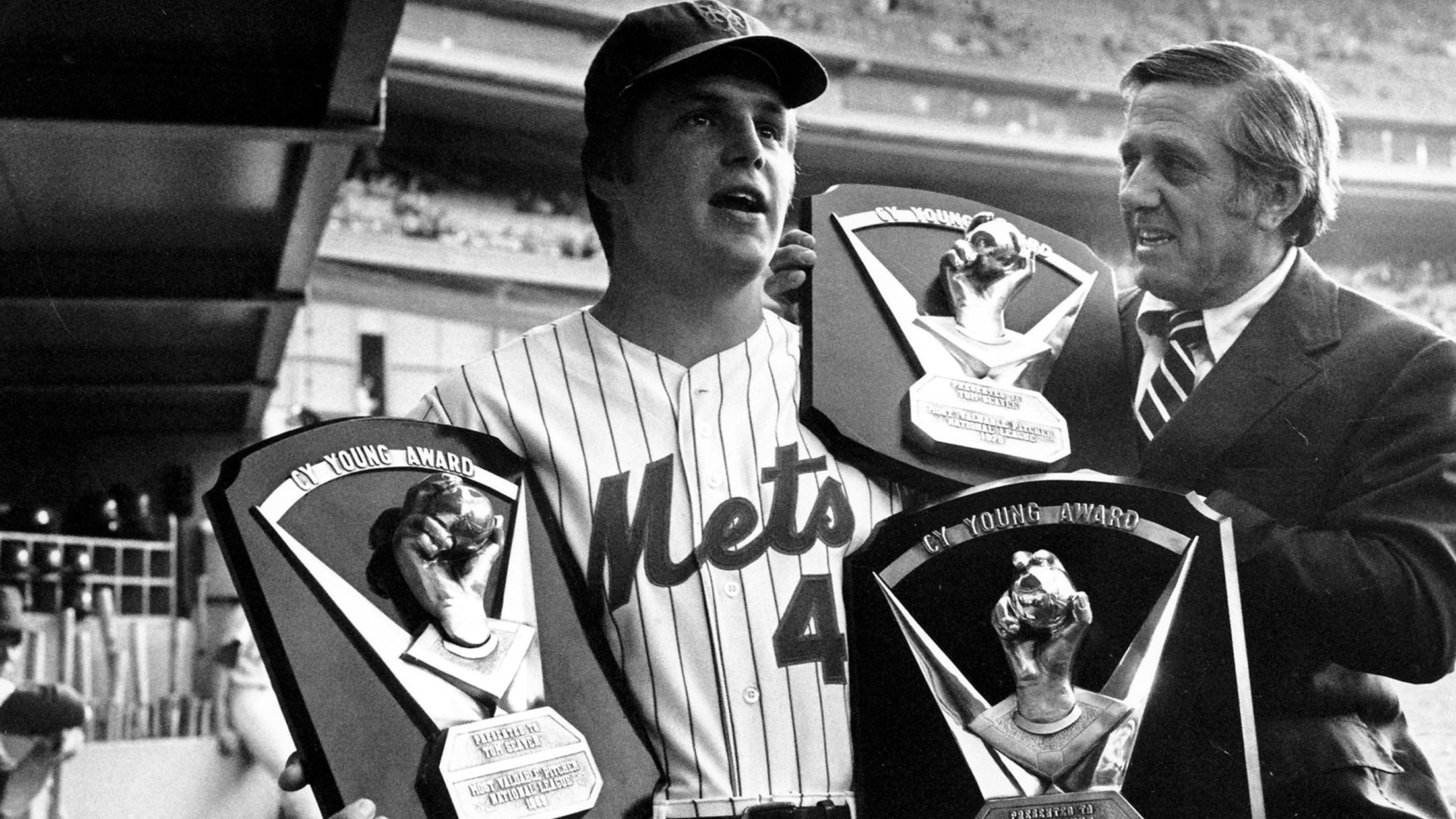 No one loves a good debate quite like baseball fans, and with that in mind, we asked each of our beat reporters to rank the top five players by position in the history of their franchise, based on their career while playing for that club. These rankings are for fun
Mets' Top 5 bench players: DiComo's take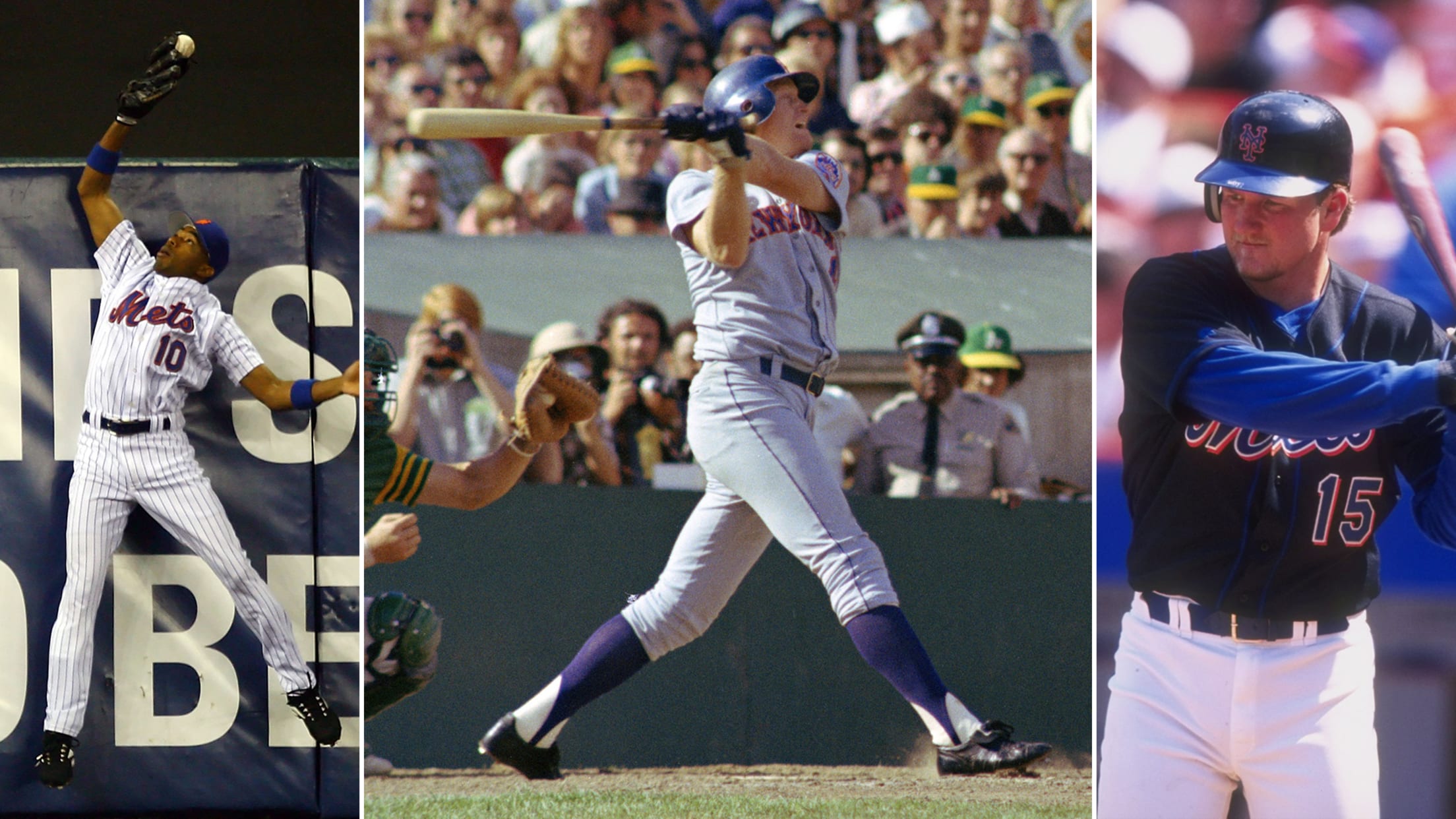 No one loves a good debate quite like baseball fans, and with that in mind, we asked each of our beat reporters to rank the top five players by position in the history of their franchise, based on their career while playing for that club. These rankings are for fun
The Mets' three-decade journey to David Wright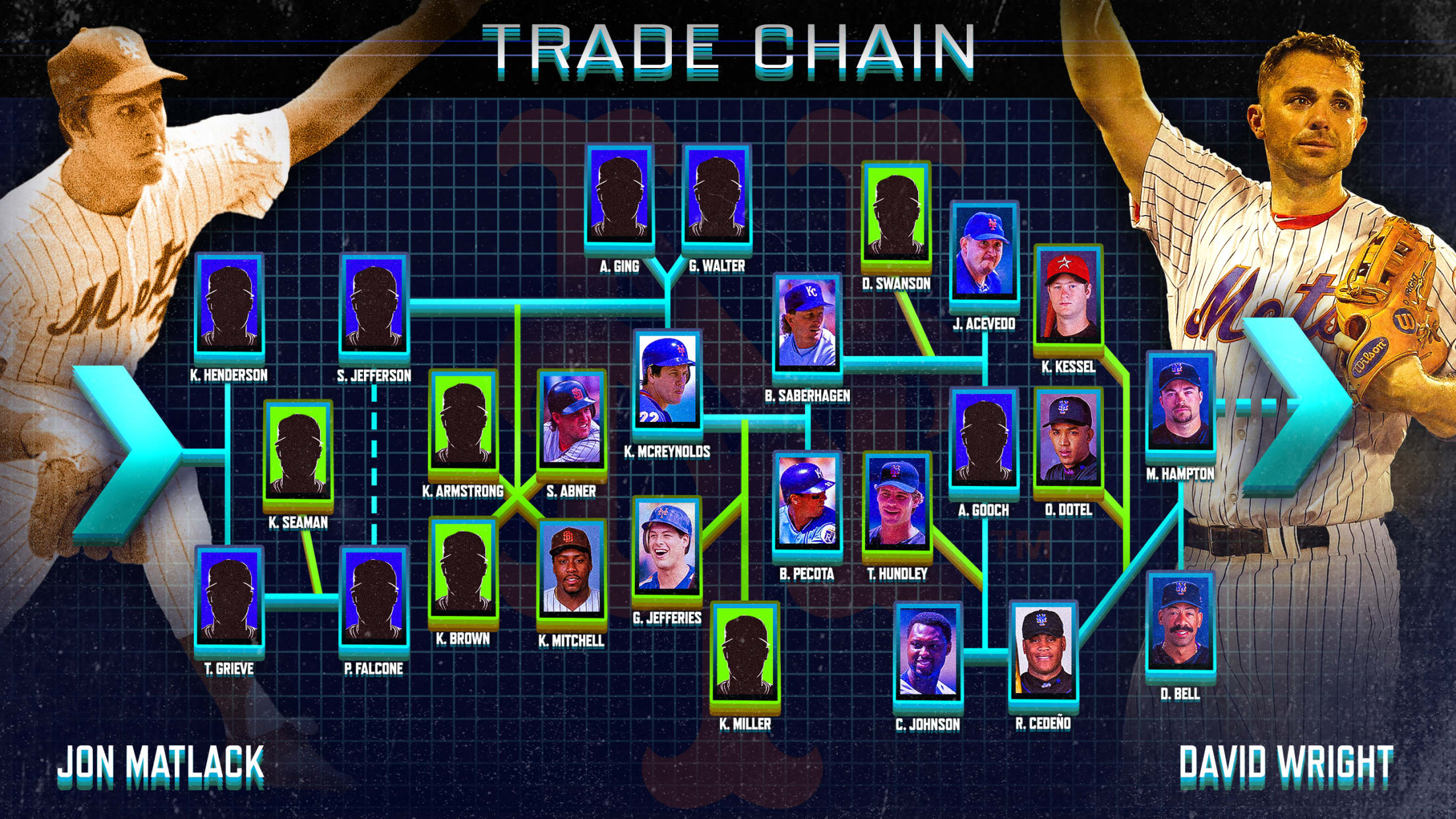 NEW YORK -- Mets history buffs may easily recall that when Mike Hampton signed with the Rockies as a free agent in 2000, his old team received the compensatory pick it needed to draft David Wright. Even Hampton laughed about the serendipity when he visited Mets camp this spring, joking