Top 10 moments of Keith Hernandez's career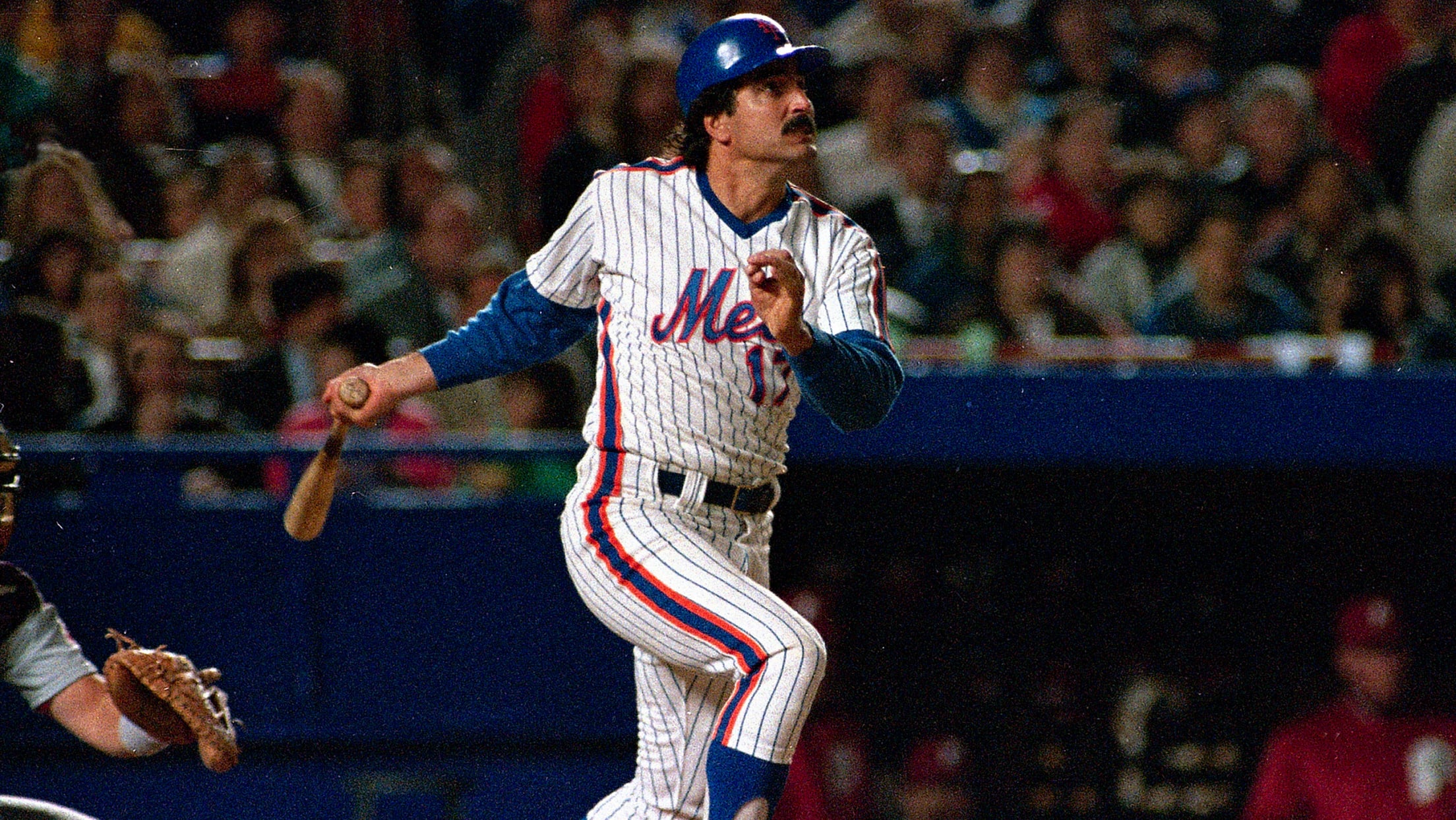 NEW YORK -- Few baseball players have managed not only to maintain their popularity over the decades, but to grow it the way Keith Hernandez has. Multiple generations have come to adore Hernandez, from the Cardinals and Mets fans that watched him in his prime to the millions who knew
The top moments of David Wright's career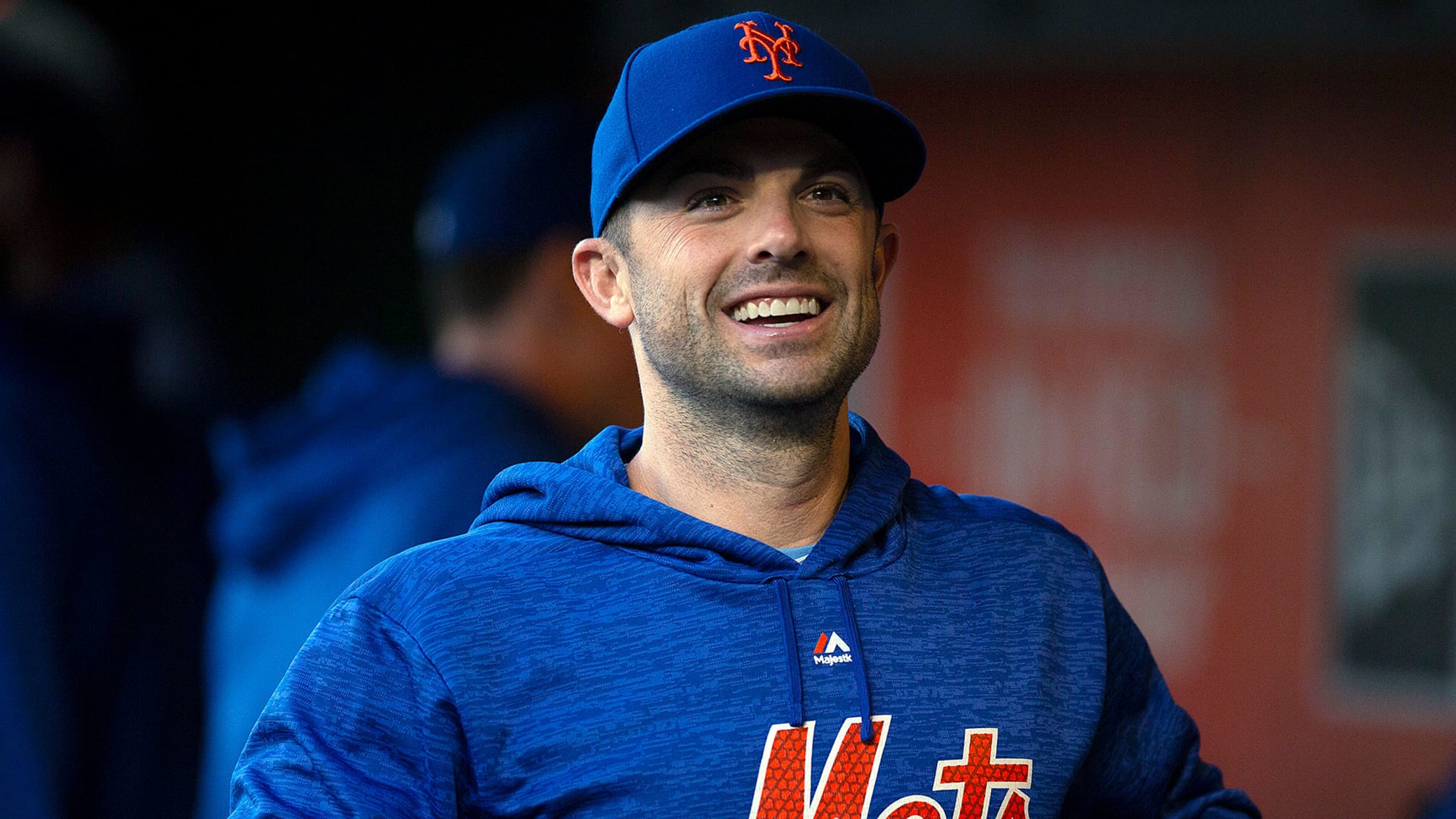 NEW YORK -- The arc of David Wright's career was unlike any in Mets history -- from his productive start to the injuries that later defined him and, finally, to the return that allowed him to author a piece of his own ending. Although Wright's teams often struggled around him,
How the Mets lured Pedro to Queens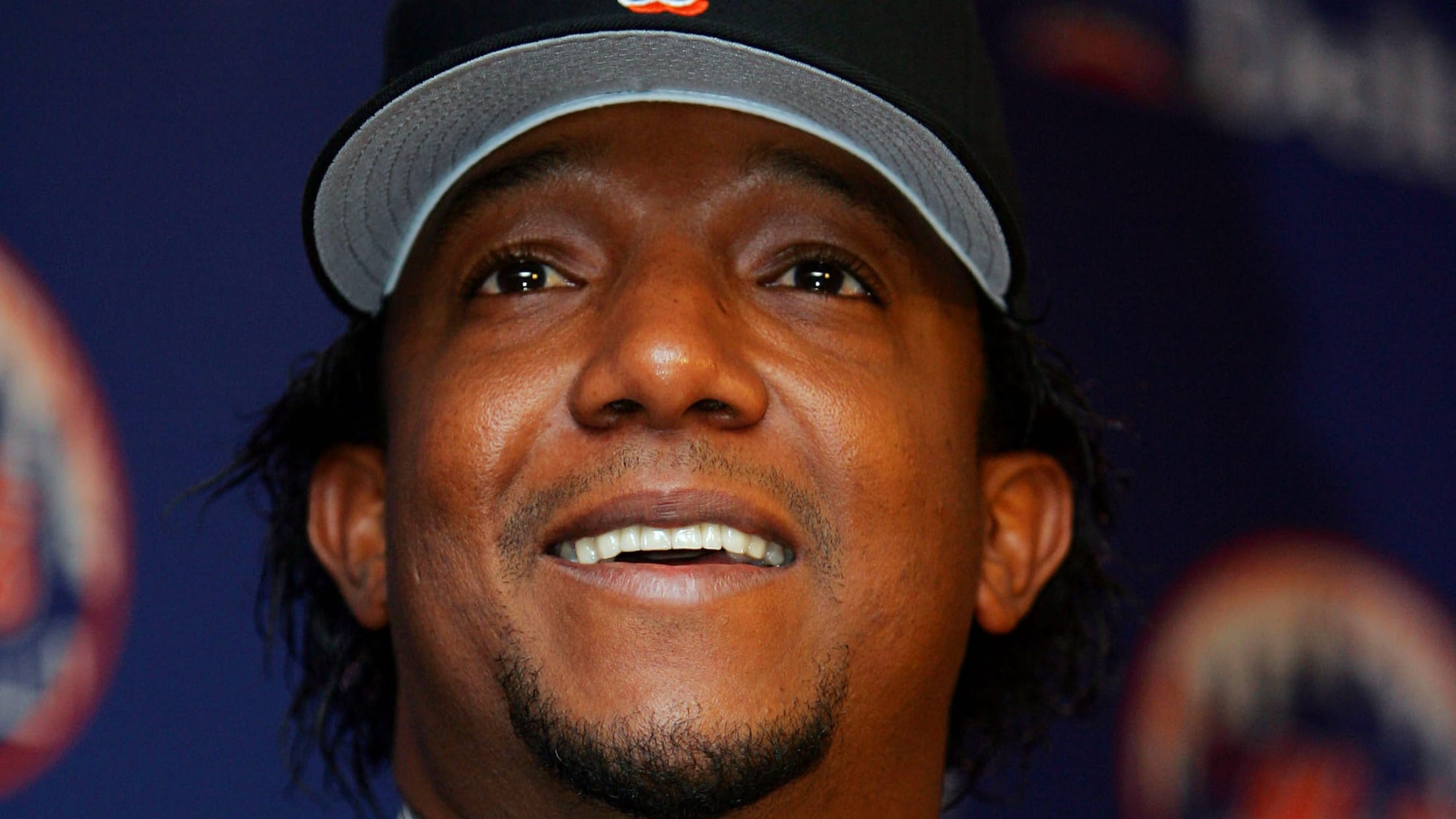 NEW YORK -- Four Mets executives sat in an Anaheim, Calif., hotel room, listening as then-owner Fred Wilpon teleconferenced into the conversation to call for a vote. To a man, the baseball operations staffers understood that a four-year contract for Pedro Martínez probably wouldn't end well, but it was likely
10 moments that earned Hodges' call to Hall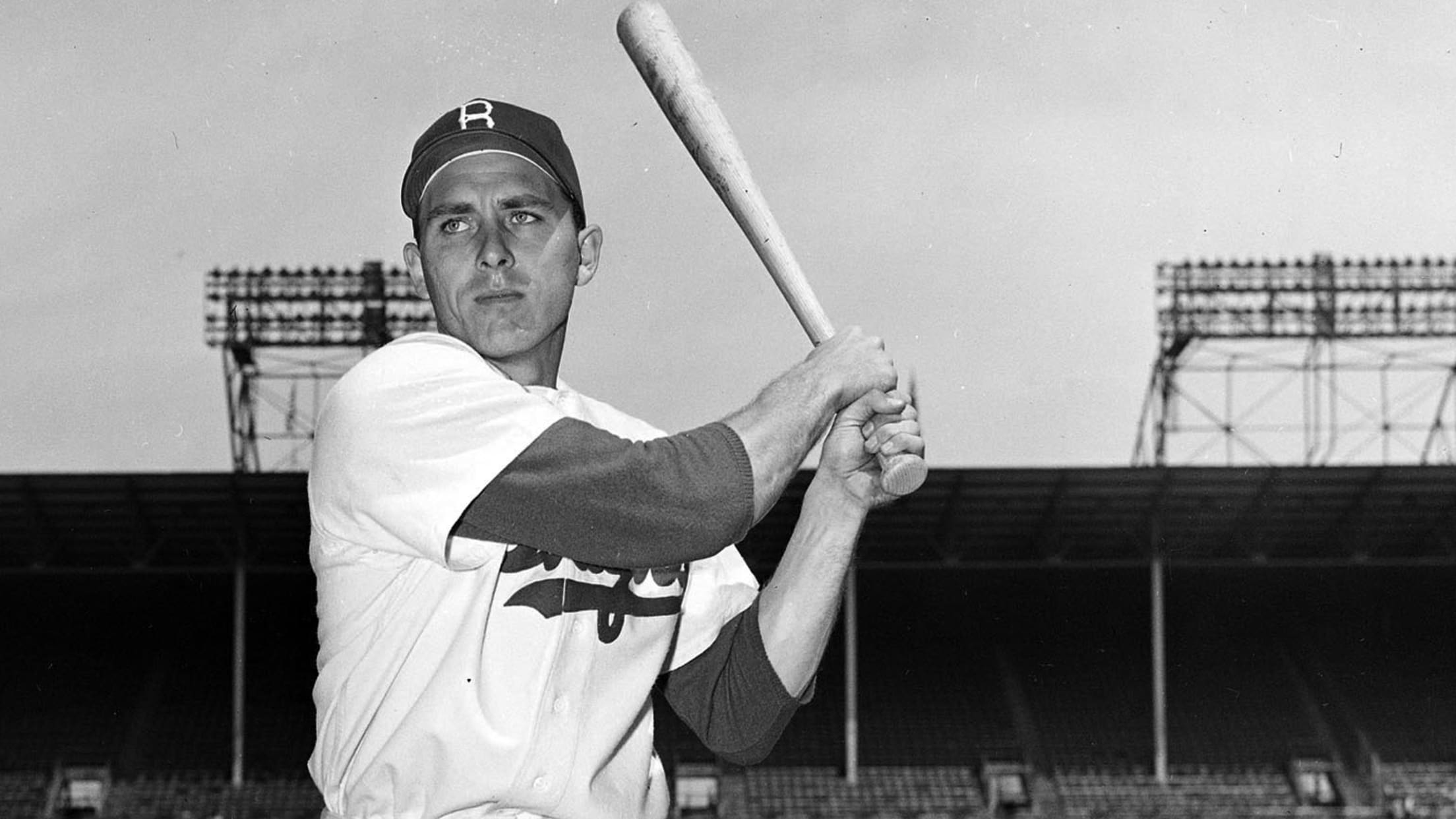 NEW YORK -- Gil Hodges' election into the National Baseball Hall of Fame may have been overdue in the eyes of many, but it was nonetheless treasured by his family, his friends, and multiple generations of baseball fans. Hodges' career spanned decades, from his teenage years through an American war
10 players who you forgot played for the Mets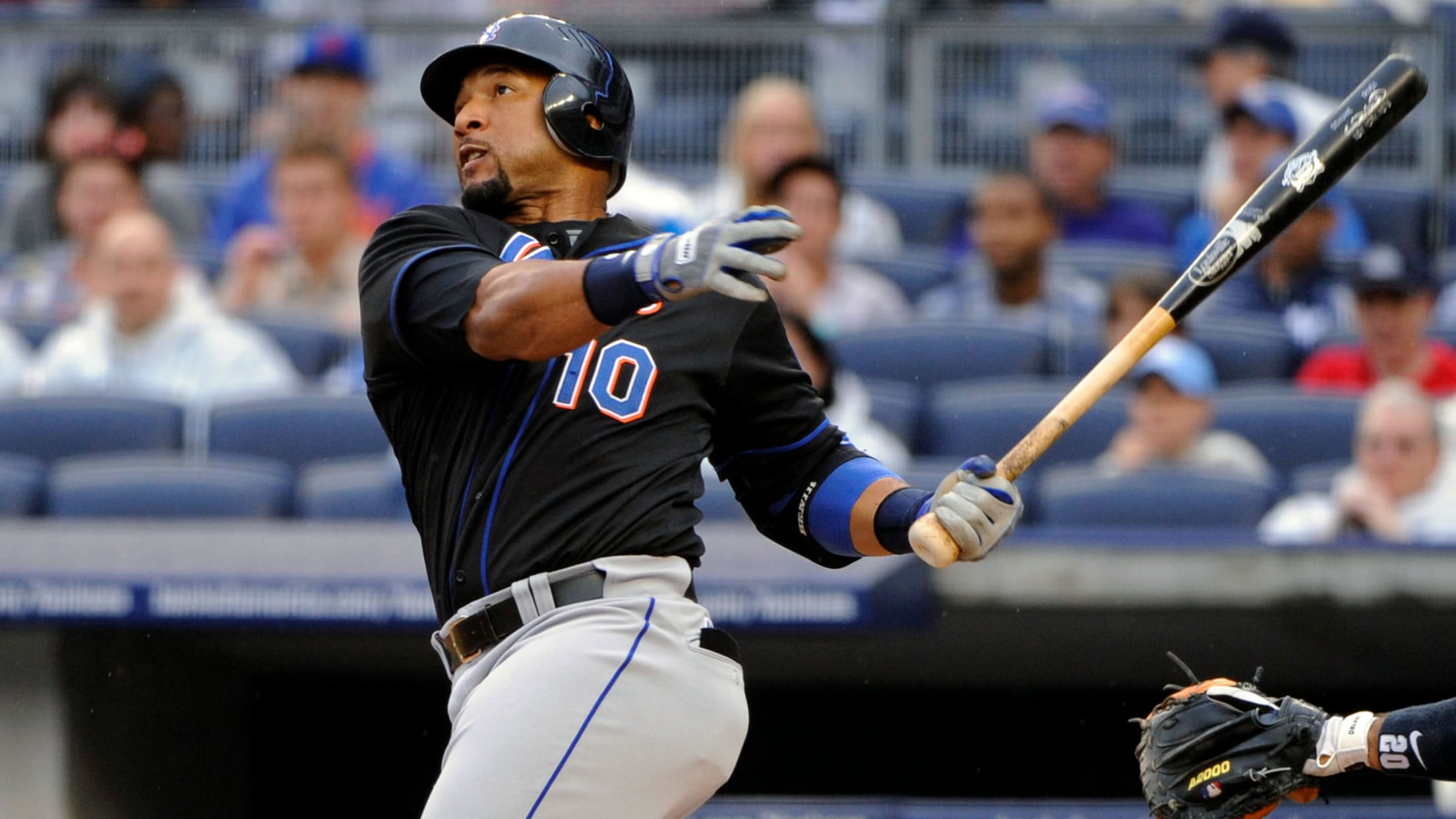 NEW YORK -- Every Mets fan of a certain age recalls Willie Mays playing the final two years of his career for the Mets in the early 1970s. Most remember Eddie Murray checking into Shea Stadium for a two-year stint during the back half of his Hall of Fame career.
The 5 best seasons by Mets on the mound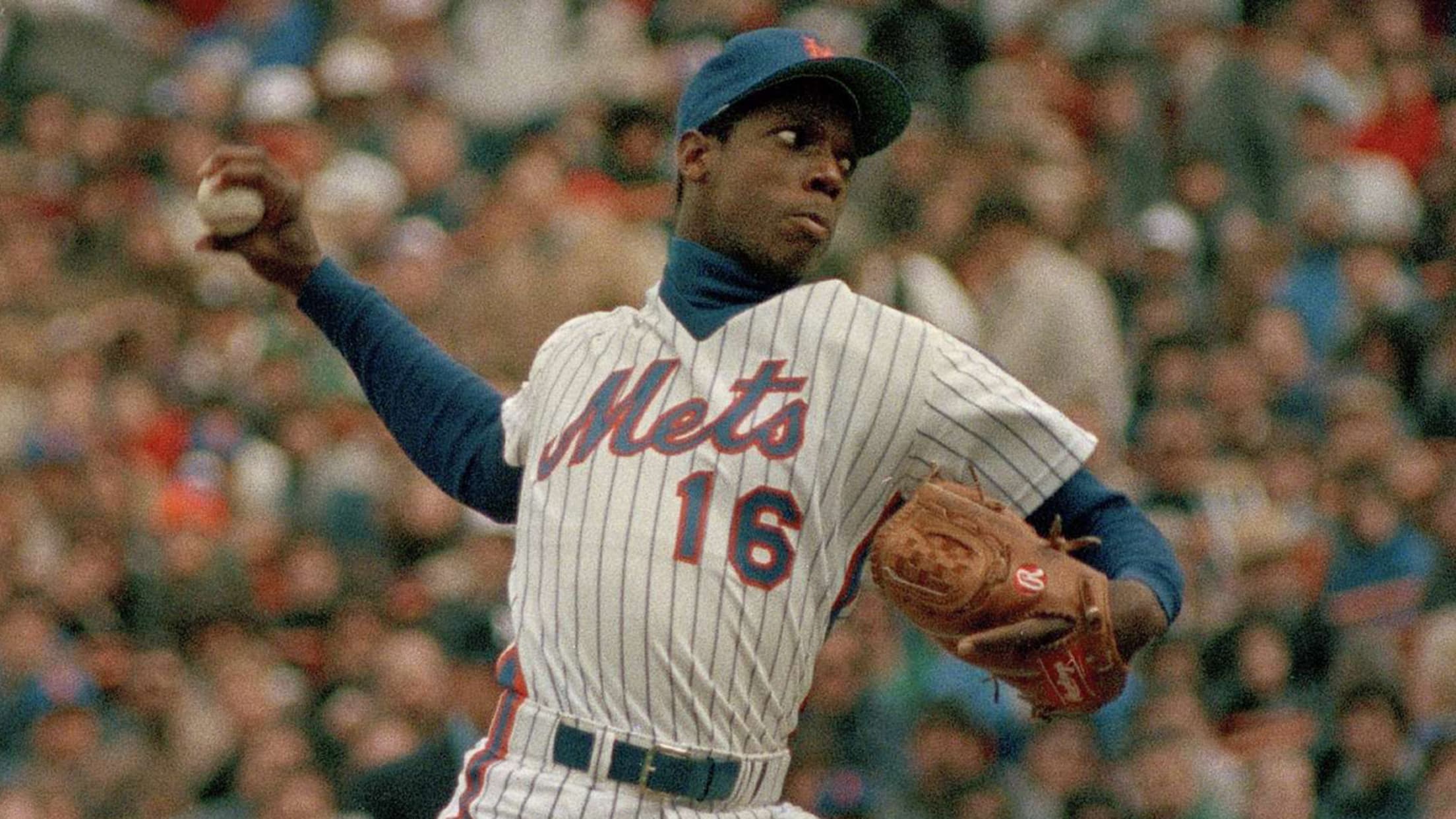 NEW YORK -- Impressively, it took the Mets only 58 seasons for their pitchers to win seven National League Cy Young Awards; many organizations with decades of additional history have fewer. But do those performances all rank among the finest in Mets history? In reality, probably not.
5 reasons that led to naming of the Mets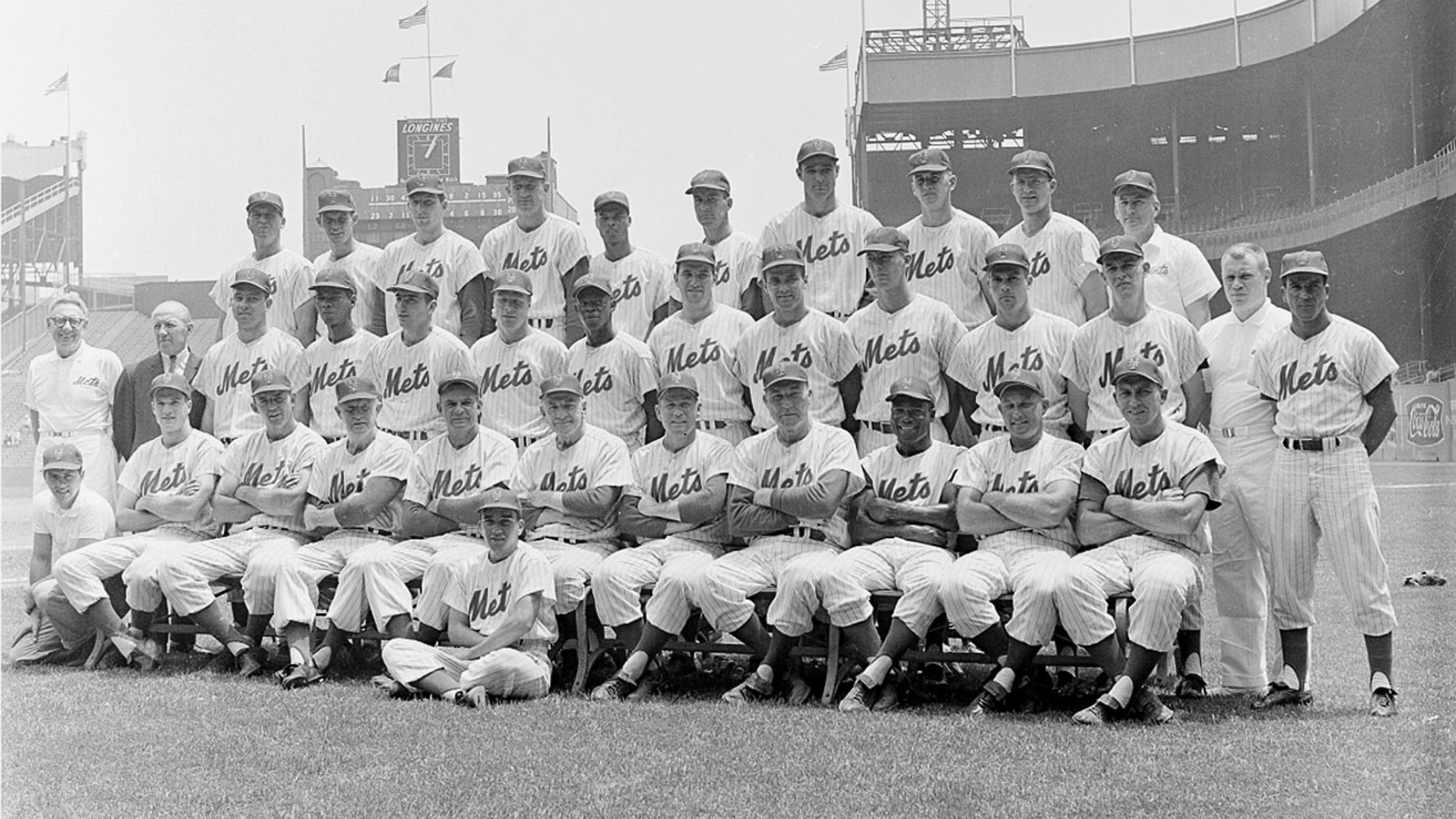 NEW YORK -- The beauty of the Mets' name is in its simplicity. And that was by design. Back in 1961, team owner Joan Payson received approval to create the Mets as a replacement for the departed Brooklyn Dodgers and New York Giants in a city suddenly devoid of National
Mets' all-time retired numbers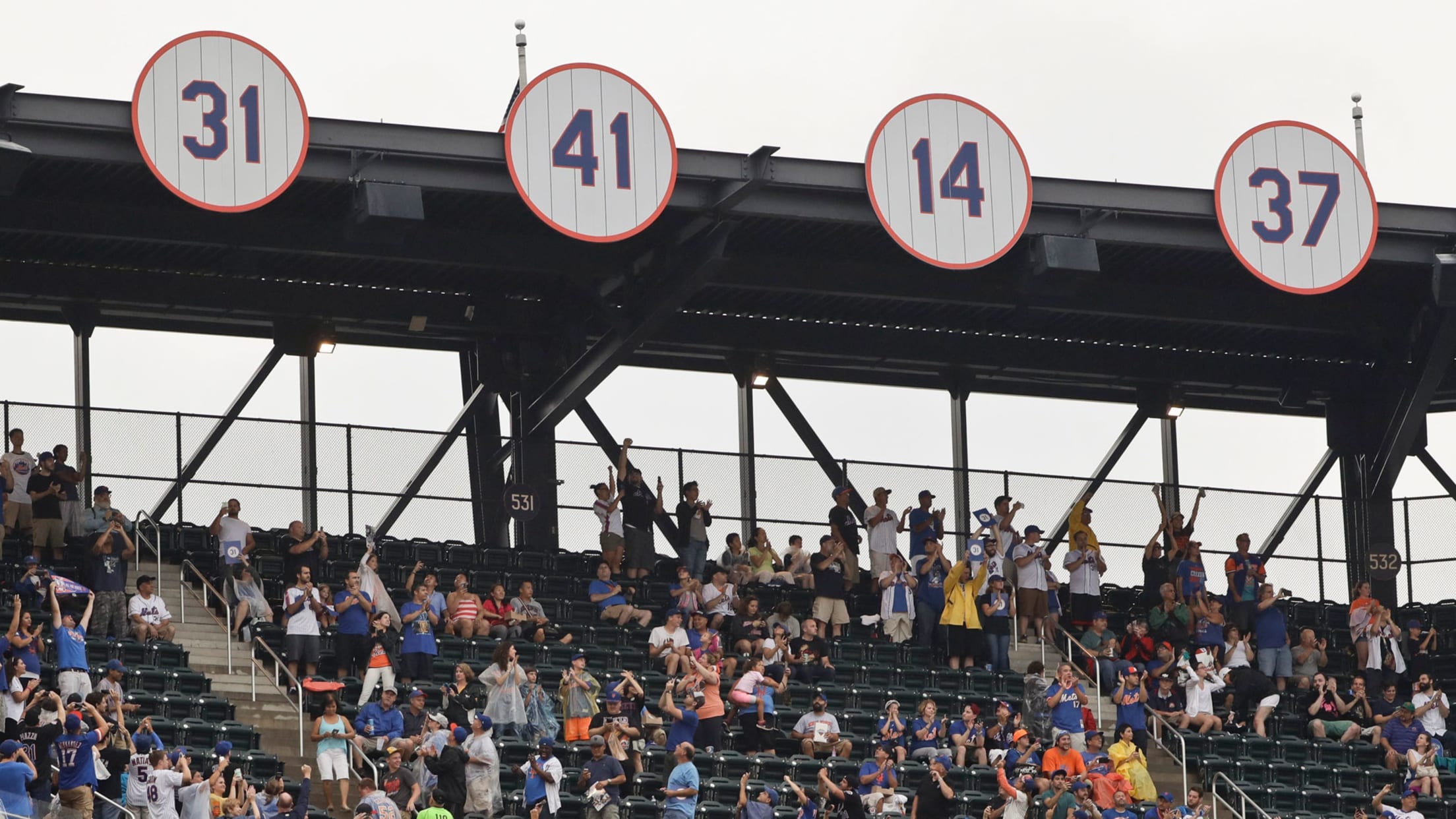 NEW YORK -- Throughout their history, the Mets have established lofty standards when it comes to retired numbers. With the exception of Gil Hodges, who passed away as an active manager, the Mets have only allowed the numbers of Hall of Famers to grace the upper deck of Citi Field.
Best Mets player to wear every uni number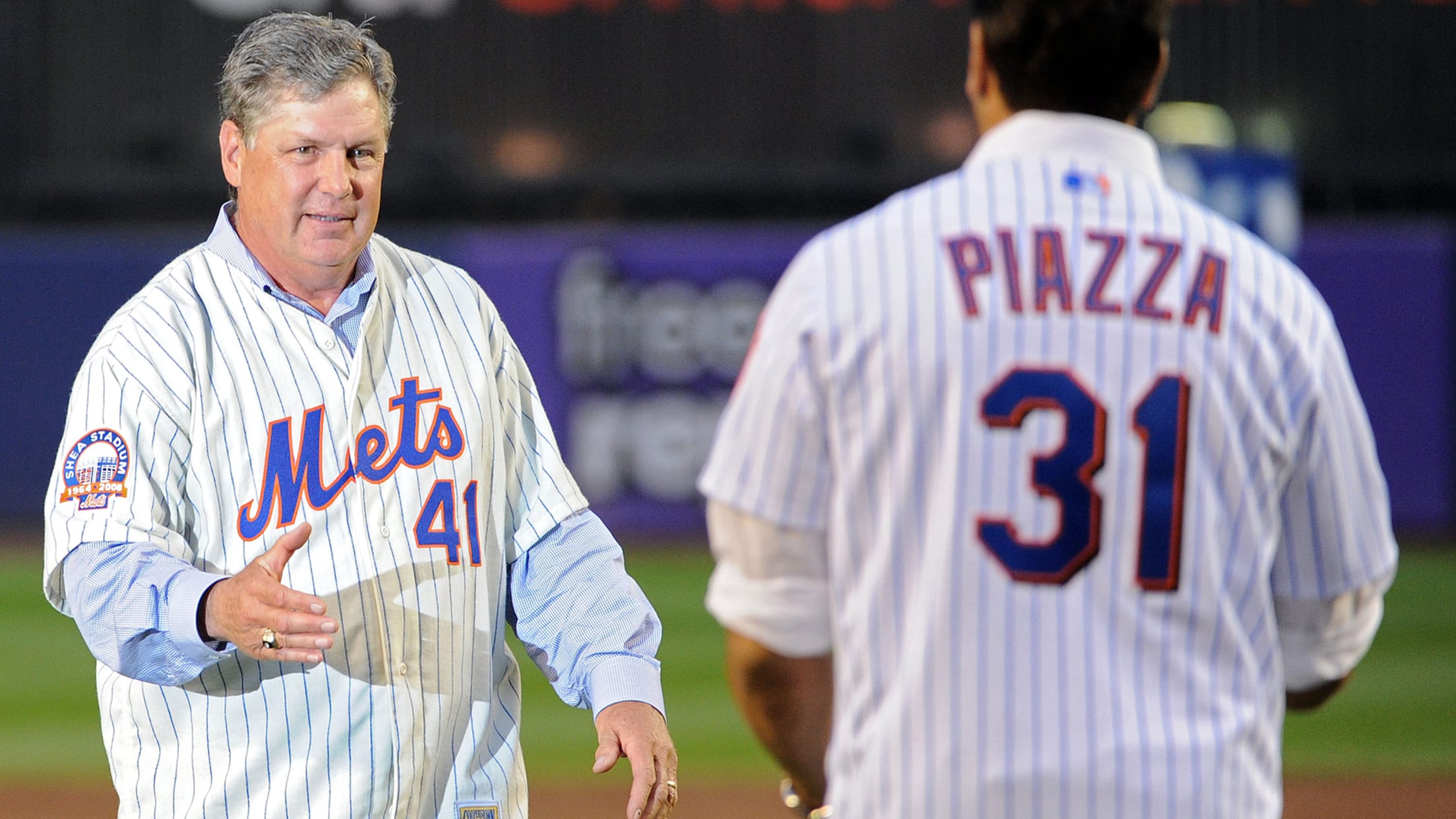 NEW YORK -- Historically, the Mets are among the most conservative teams when it comes to retiring uniform numbers. They have nonetheless retired some, iced others (declining to issue them to current players) and kept the rest in circulation. Over the years, team equipment managers have issued the vast majority
Who had Mets' top single year at the plate?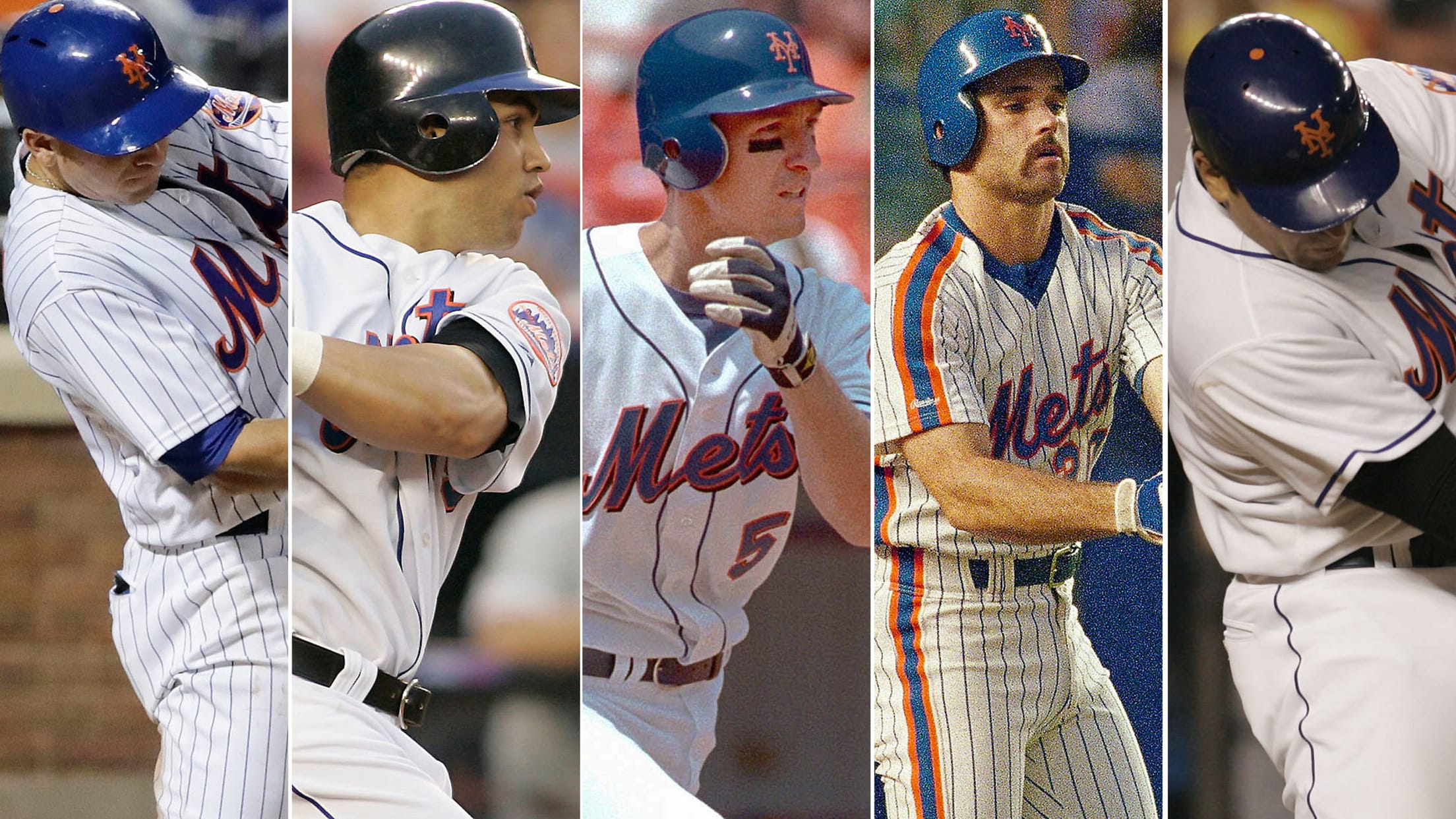 NEW YORK -- Over their nearly six-decade history, the Mets have come to be known more for their pitching prowess than their position players. They've had seven National League Cy Young Award winners, but never an MVP. And yet plenty of talented hitters have passed through Flushing, submitting some of
5 Mets who should be in the Hall of Fame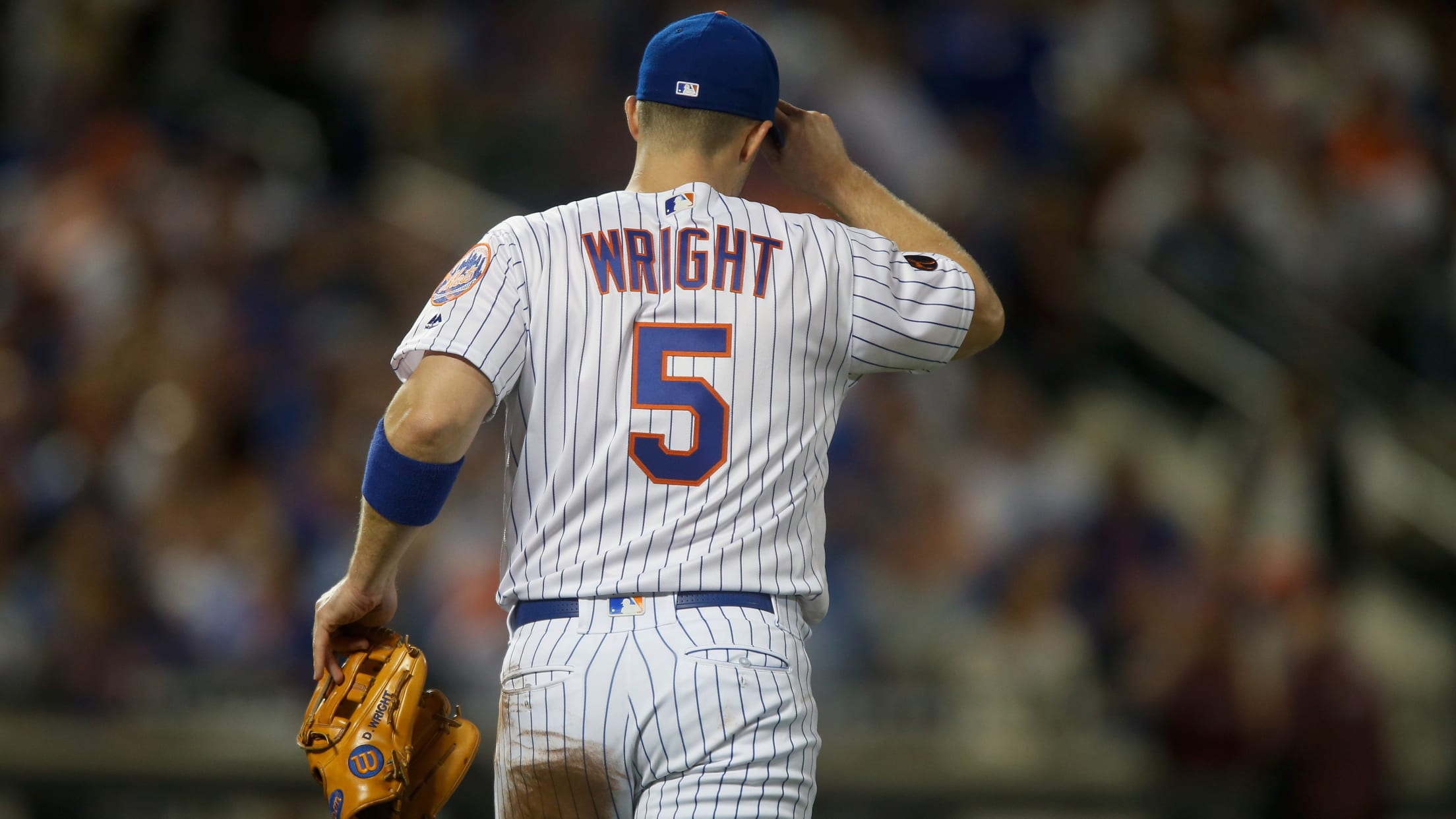 NEW YORK -- When Mike Piazza entered the National Baseball Hall of Fame in 2016, he became the second player -- after Tom Seaver -- enshrined with a Mets cap on his plaque. Many other Hall of Famers have passed through Flushing on their way to Cooperstown, however, from Willie
Biggest trades in Mets history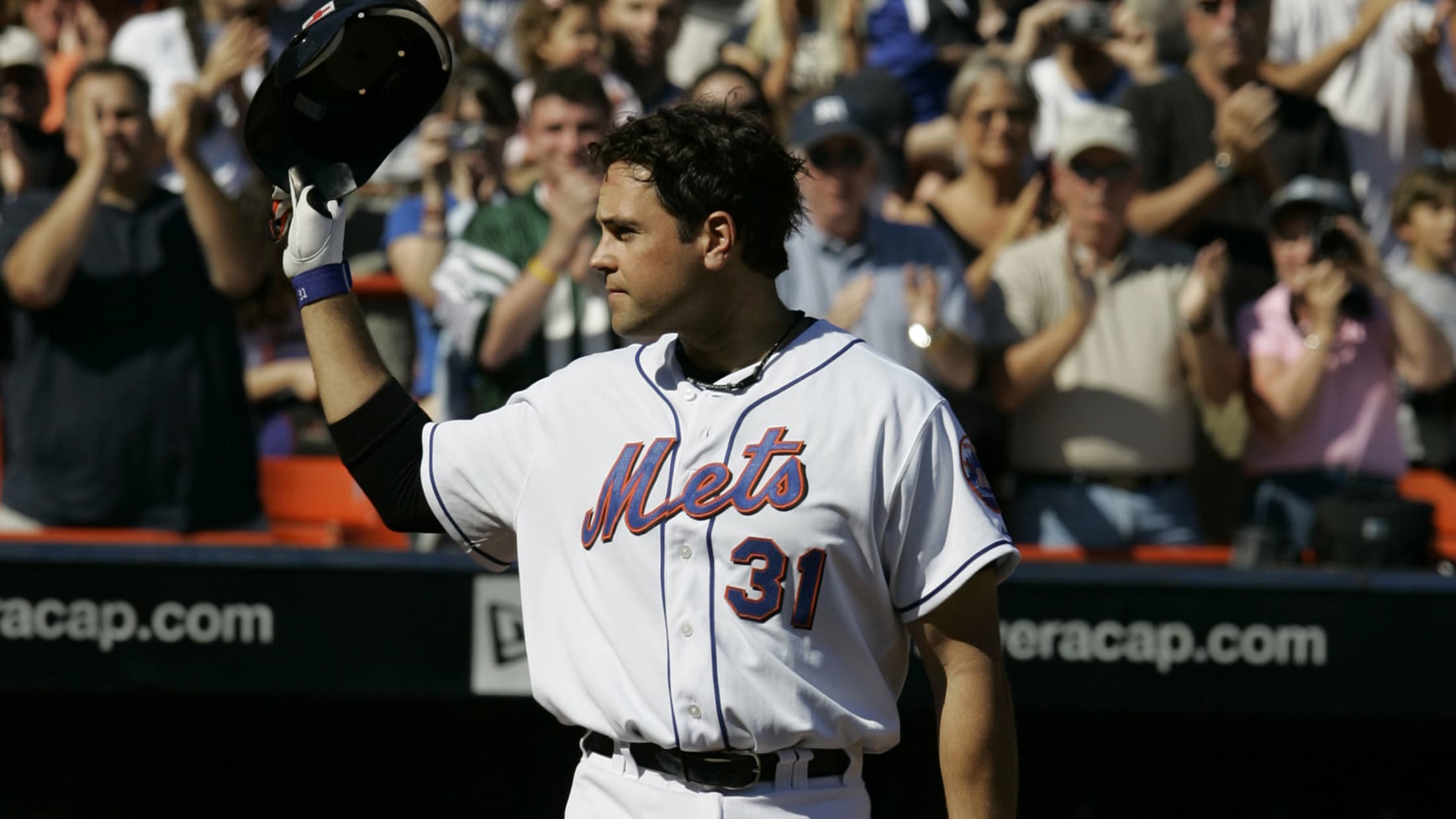 In their dealings with rival teams, the Mets have never lacked for drama. Some of the foremost stars have come and gone via trade, leaving the Mets with a history full of colorful transactions. Some worked. Some didn't. In both cases, the deals have often been memorable. Here's a look
Here are the best Mets seasons by position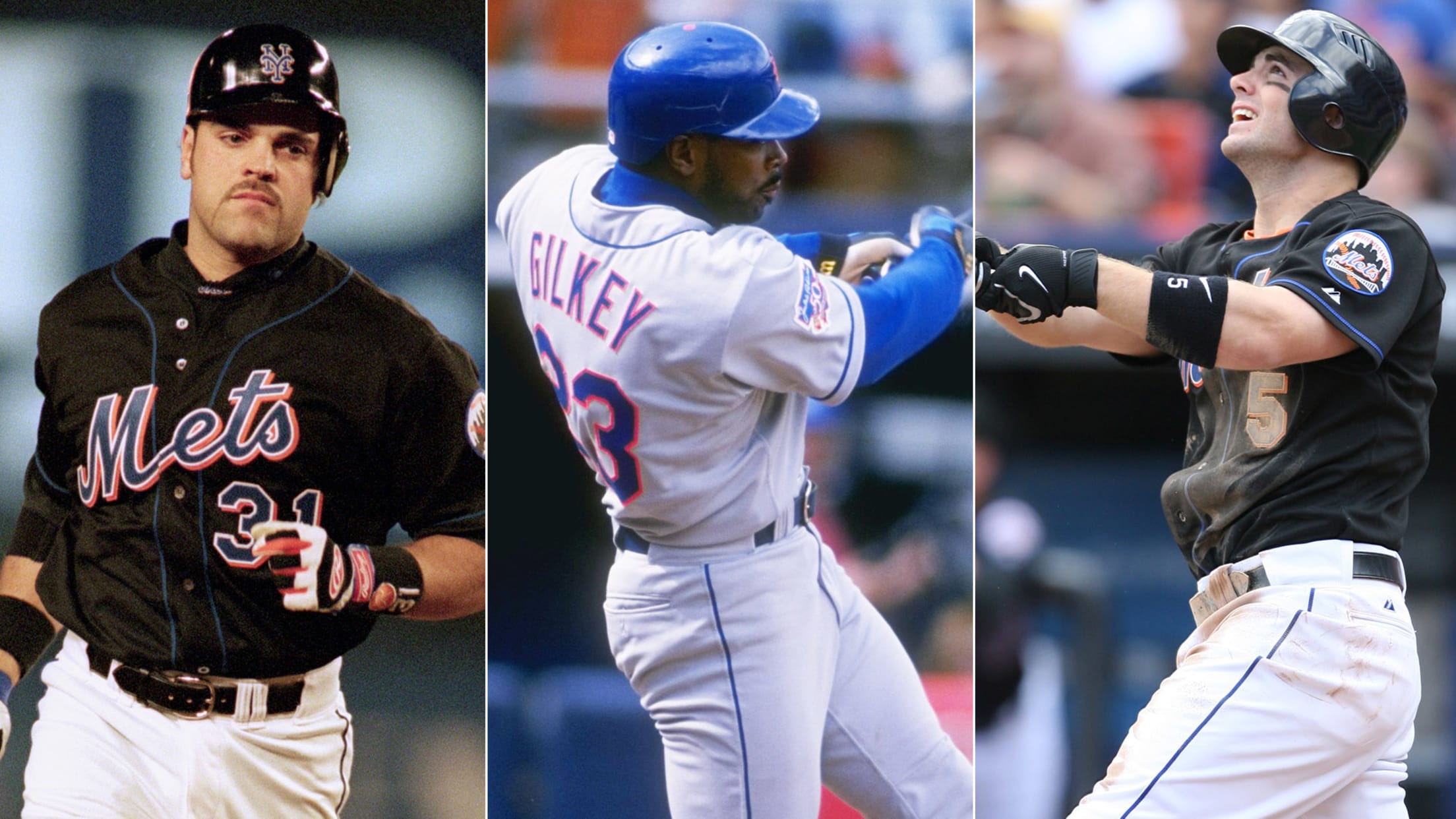 NEW YORK -- David Wright is the greatest third baseman in Mets history. Tom Seaver is the best starting pitcher. But what about the best seasons by a Met at those positions? While the Wrights and Seavers of the world can certainly lay claim to their share, the Mets also
The 7 biggest contracts in Mets history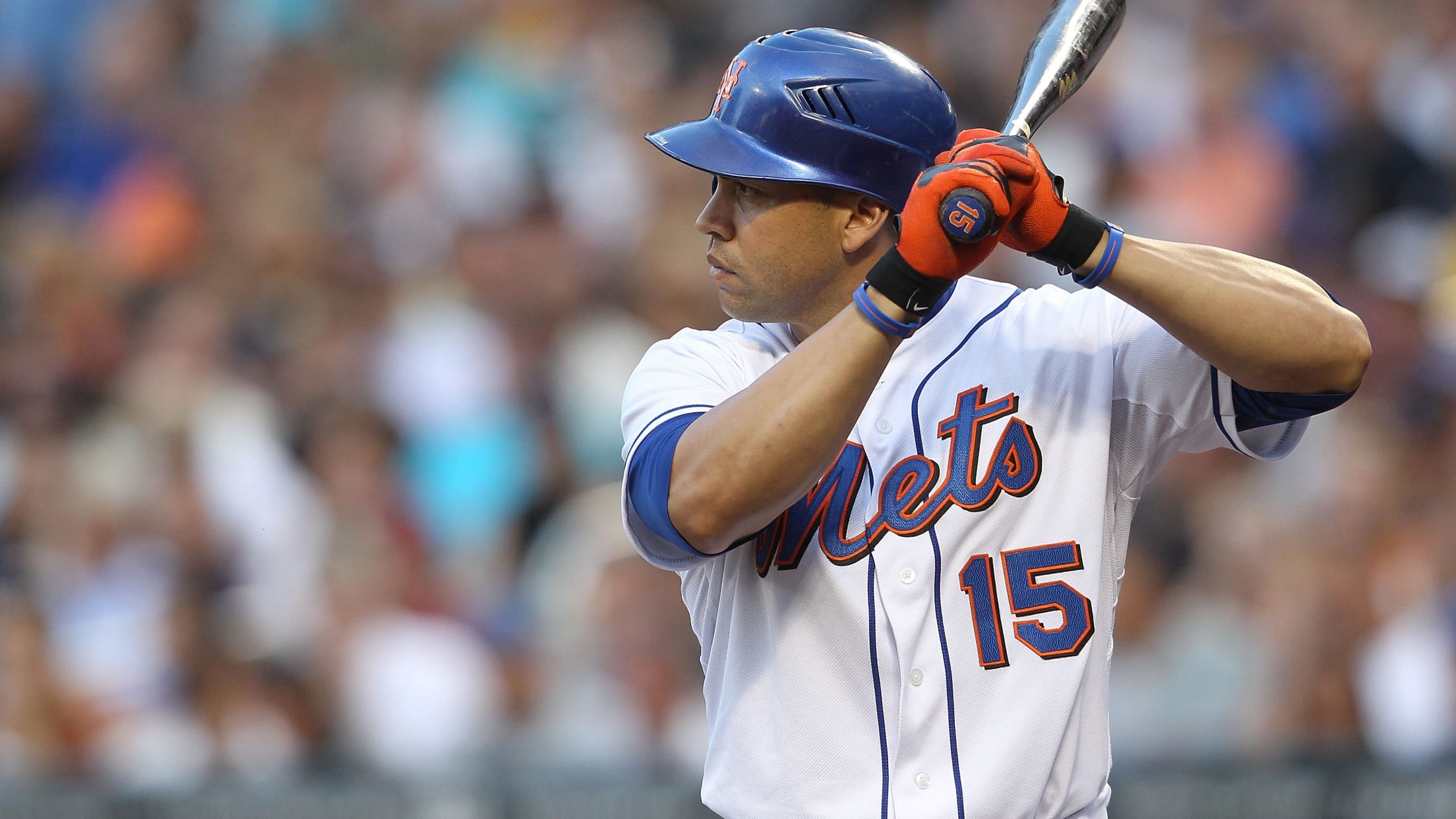 NEW YORK -- Since owner Steve Cohen took over the Mets late in 2020, the team has been agreeing to significant contracts with more regularity. Under Cohen, the Mets are treading in places they never did in the past, most recently with a three-year, $130 million commitment to Max Scherzer.
Most memorable Subway Series moments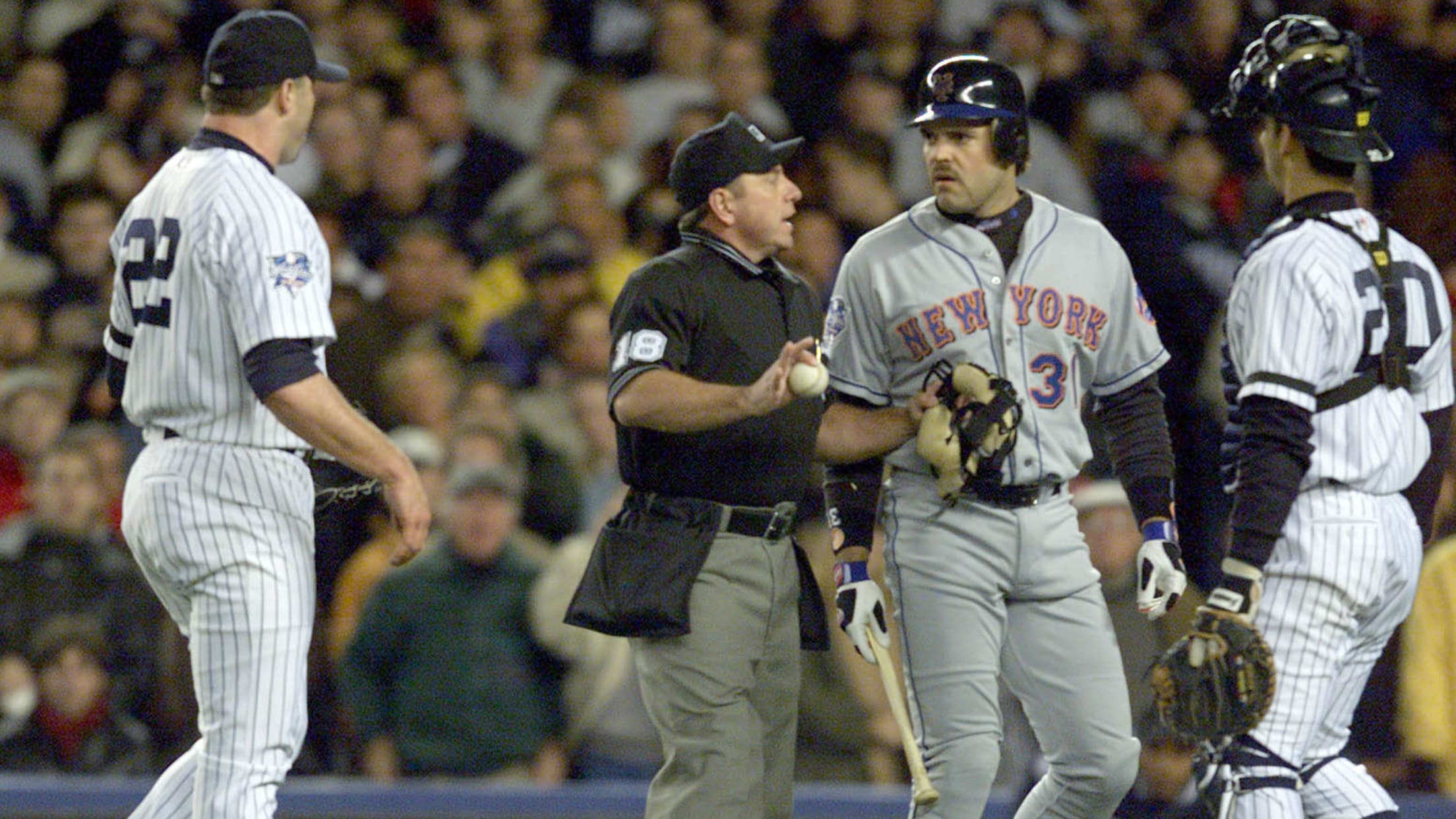 The Subway Series always provides some must-see moments. Regardless of where the Mets and Yankees are in the standings, their yearly showdowns rank among the MLB season's most intriguing Interleague matchups -- and the Subway Series World Series in 2000 only stoked the rivalry more. Households are divided and bragging
The top Mets Draft pick from every season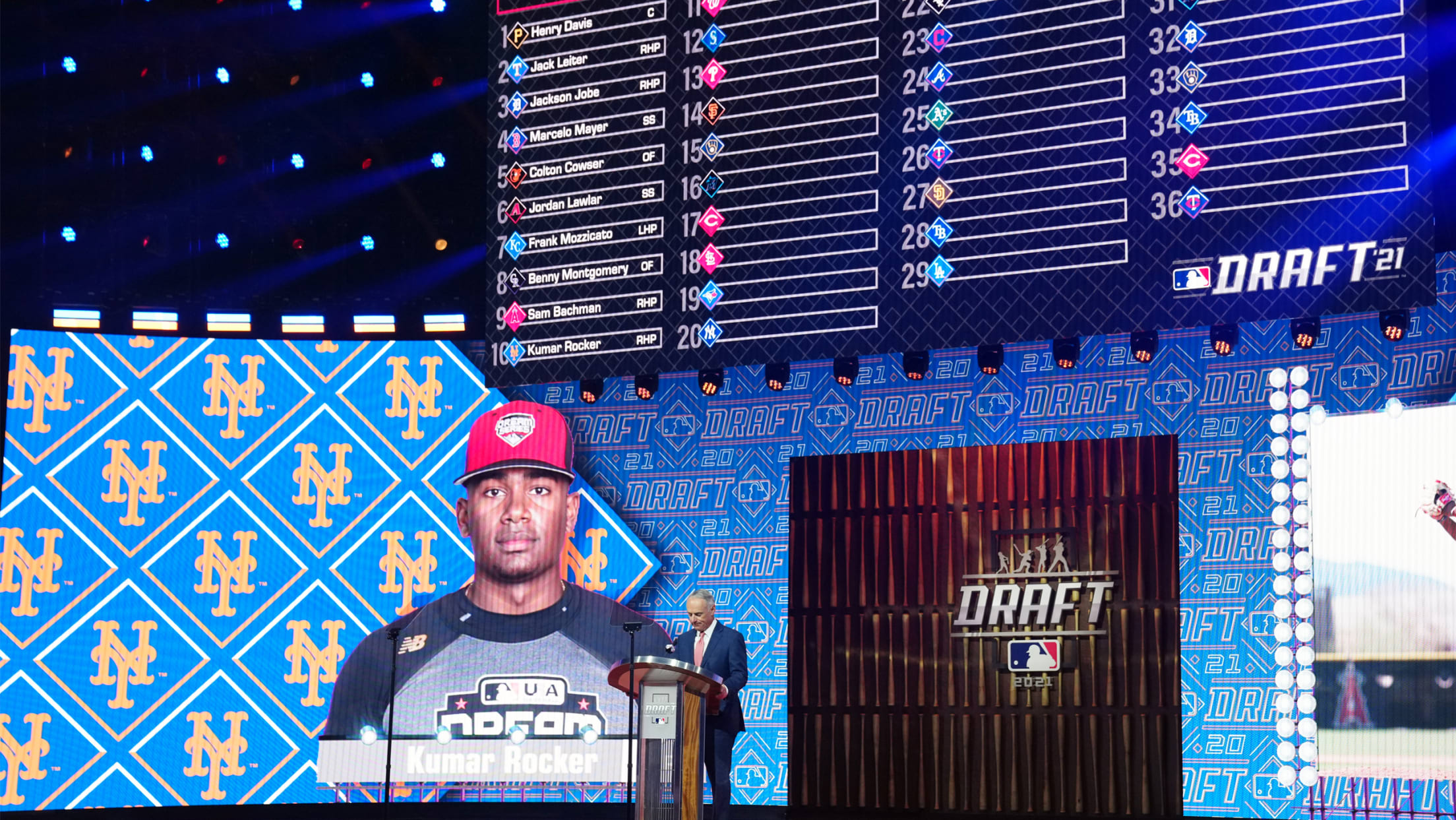 NEW YORK -- For teams that wish to become consistent winners, there is no better avenue than the amateur Draft. That's been the case for most of the past century, despite the dawn of free agency as a legitimate way to build a roster. The Mets have had as colorful
1980s loom large in Mets' Opening Day lore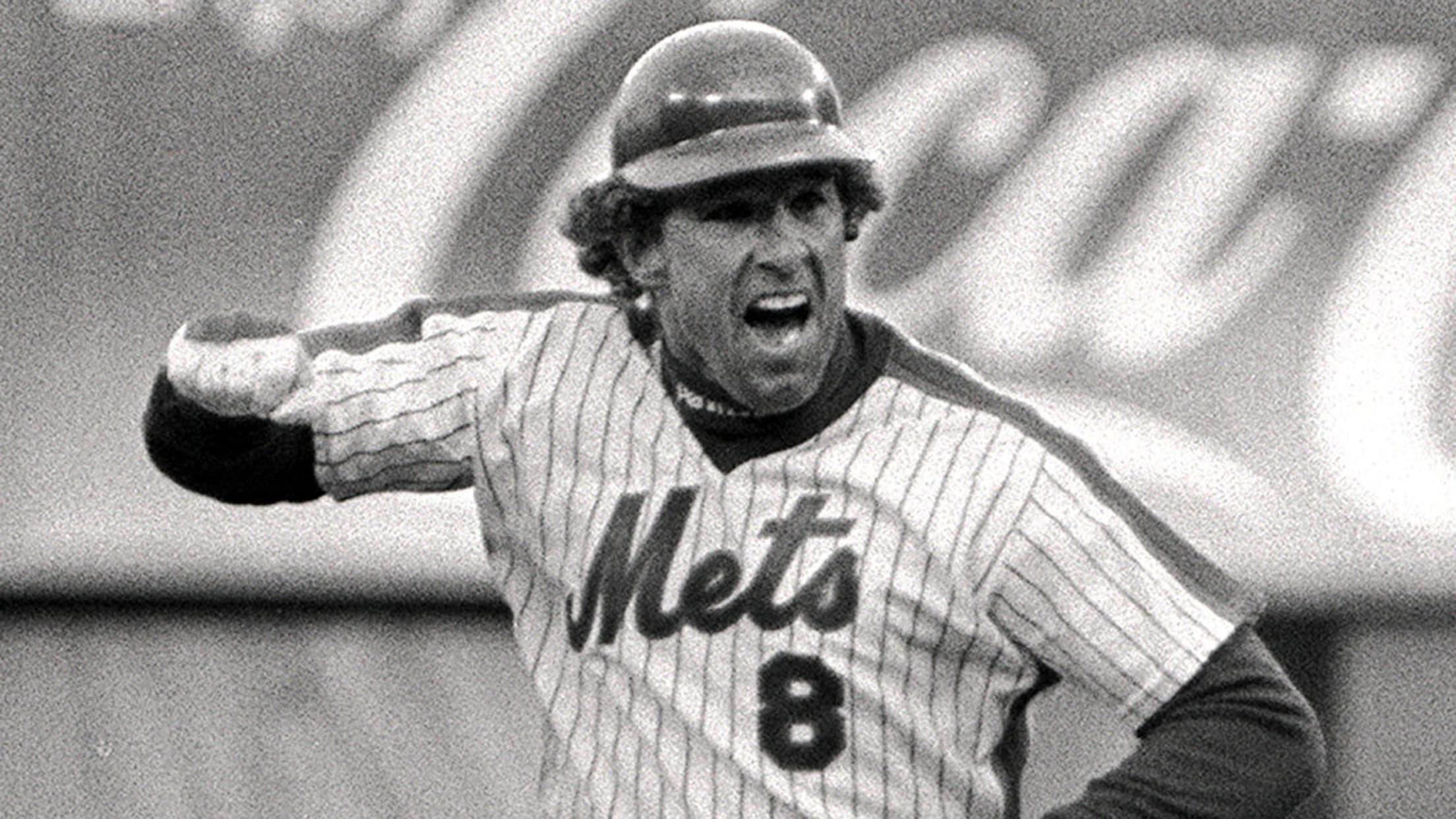 NEW YORK -- No club's Opening Day history is quite like that of the Mets, who lost their first eight openers before turning into an early-April juggernaut. The Mets spent the next five decades beating just about everyone on Opening Day, regardless of how successful their subsequent seasons turned out
Here are the Mets' 5 best regular seasons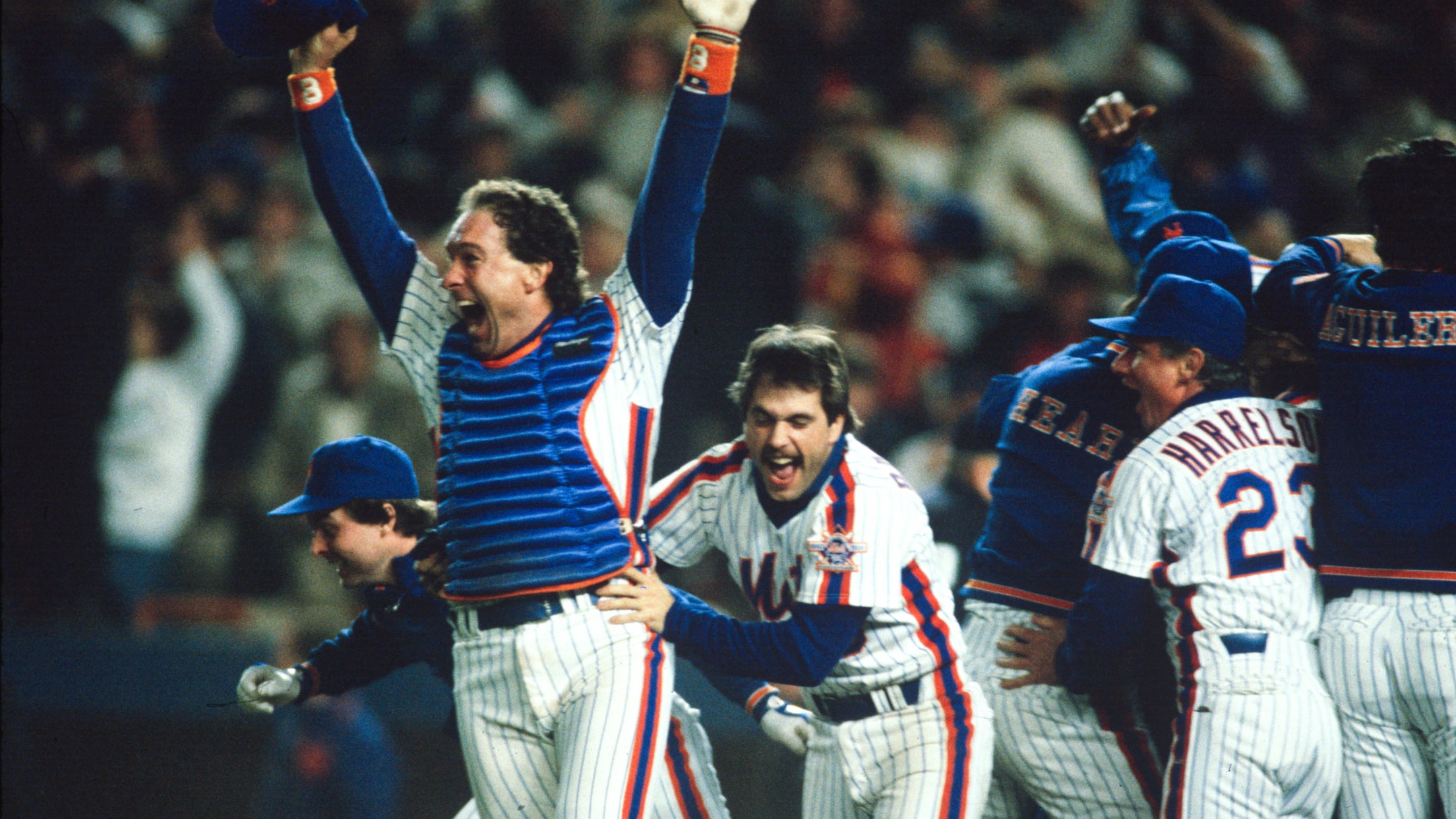 NEW YORK -- Being a relatively young franchise has not prevented the expansion Mets from having a number of peaks and valleys over the decades. Their World Series championships in 1969 and 1986 continue to define the organization to this day. Dryer periods in the late 1970s and early 1990s
Mets' Top 5 homegrown Draft picks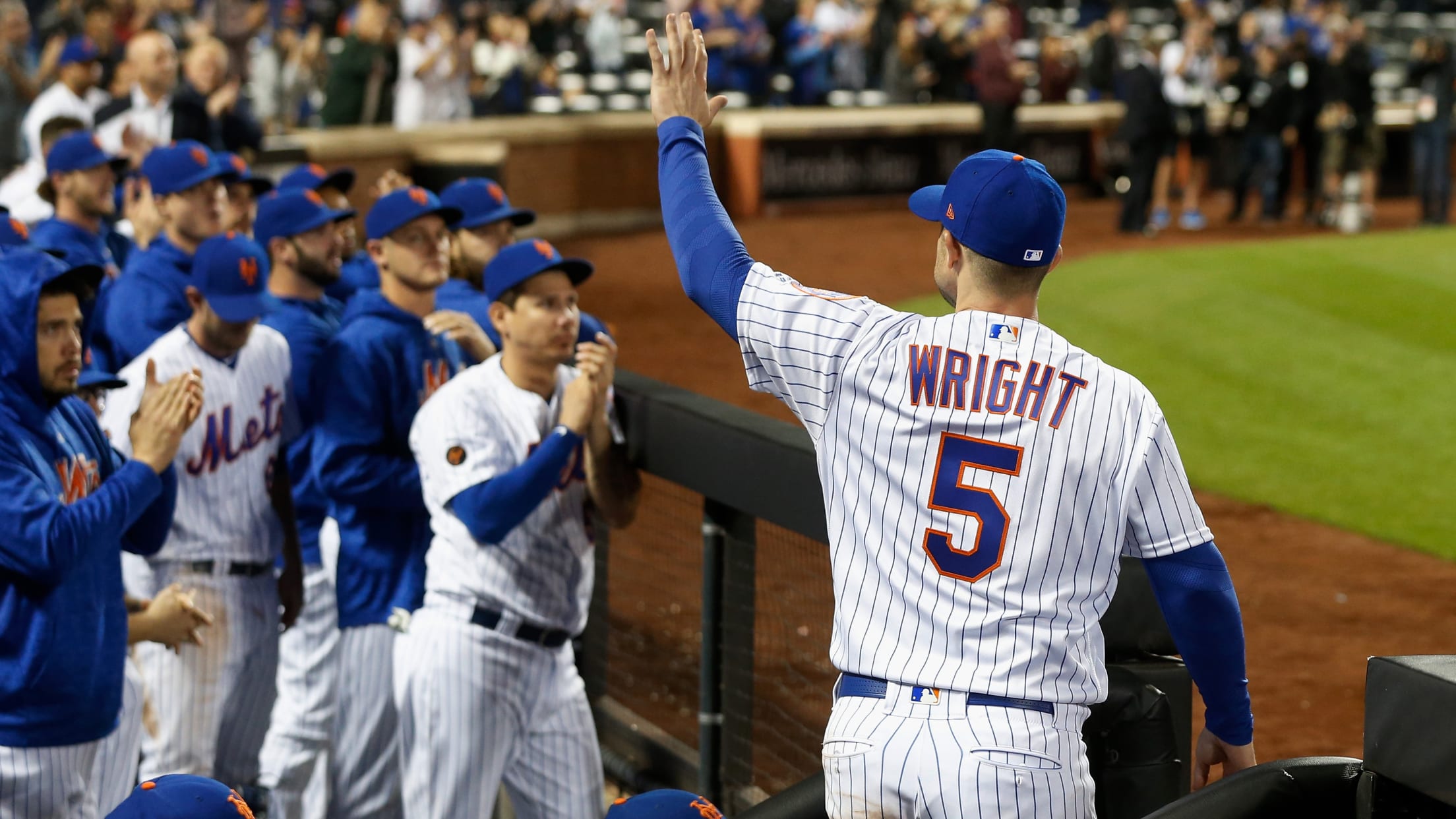 NEW YORK -- For any team, the most popular players in franchise history tend to be of the homegrown variety. It takes an army of scouts, coaches and executives to draft and develop successful big leaguers, which is why the best of them receive so much respect. Here are the
Home Run Apple a beloved Mets tradition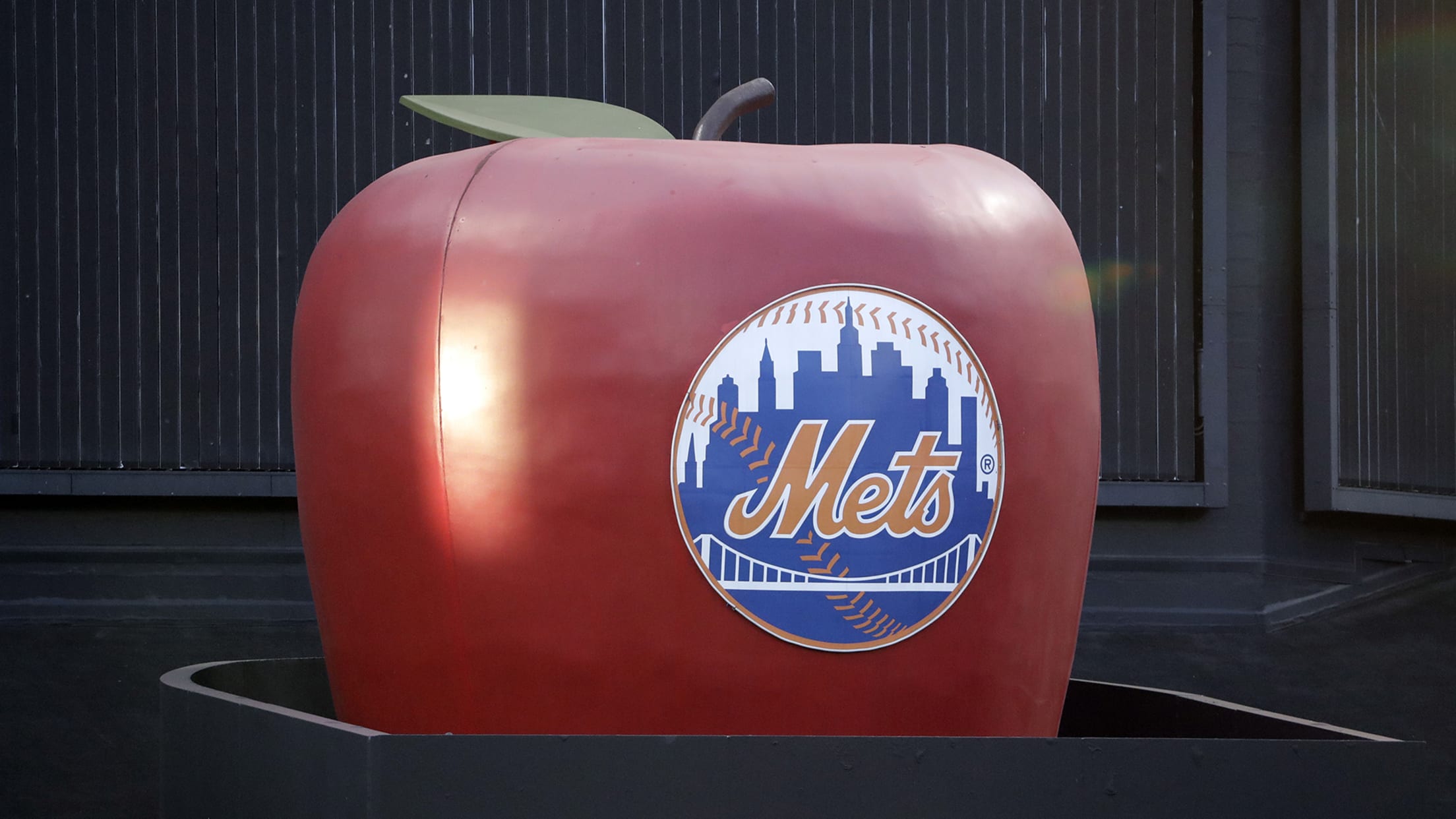 NEW YORK -- About halfway through Citi Field's inaugural season, a horror unfolded. Fernando Tatis Sr., then a utilityman for the Mets, hit a pinch-hit homer over the fence in left. "Cue the Apple!" Mets play-by-play man Gary Cohen exclaimed on air, expecting the sculpture beyond the center-field wall to
These Mets starred in their debut seasons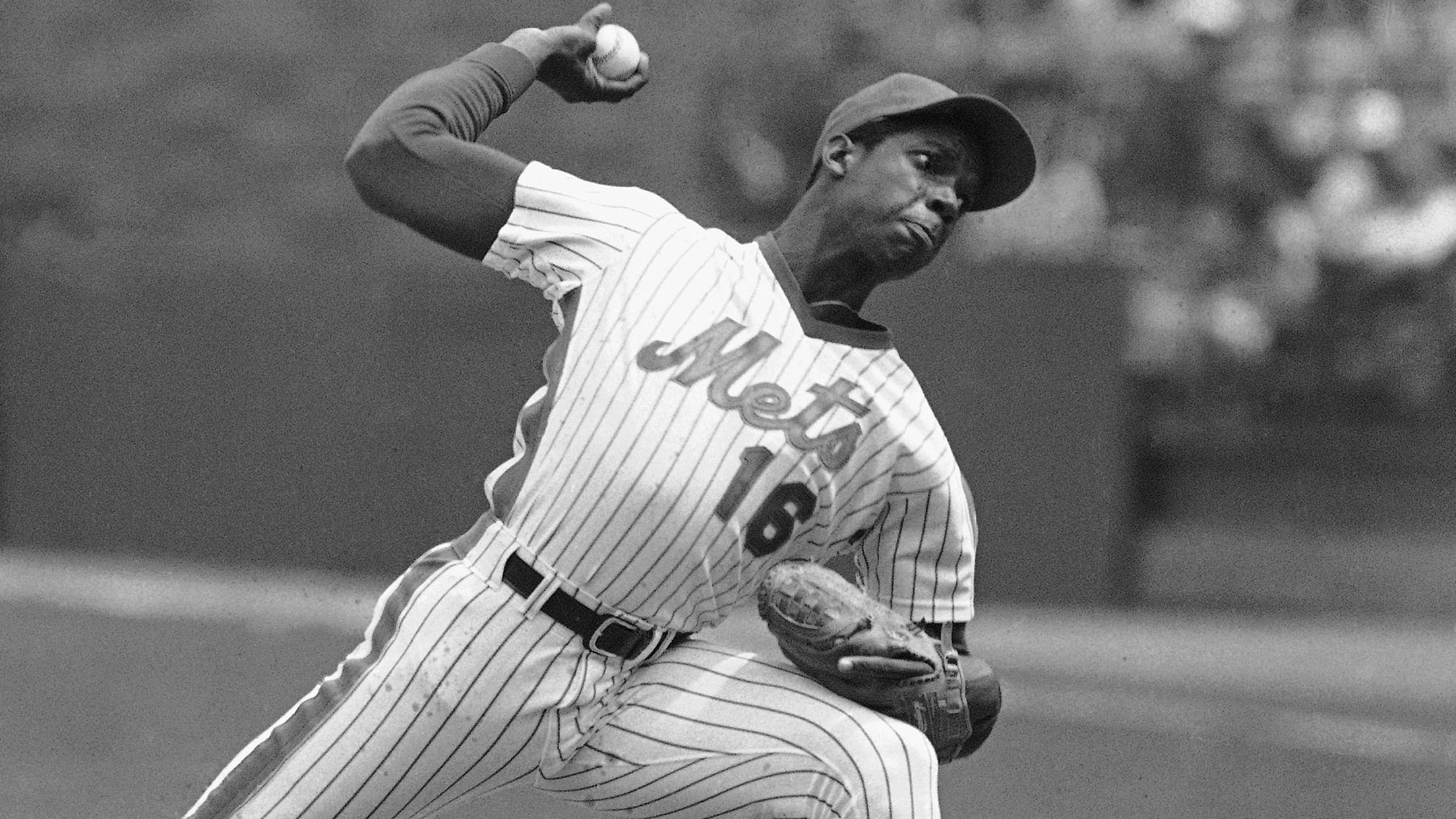 NEW YORK -- The Mets' hope is that Francisco Lindor's New York debut will be so dynamic, so vibrant, as to rank among the best the franchise has ever seen. But even with an All-Star caliber season, that will be a tough list for Lindor (or anyone) to crack. From
Here are top 5 moments in Citi Field history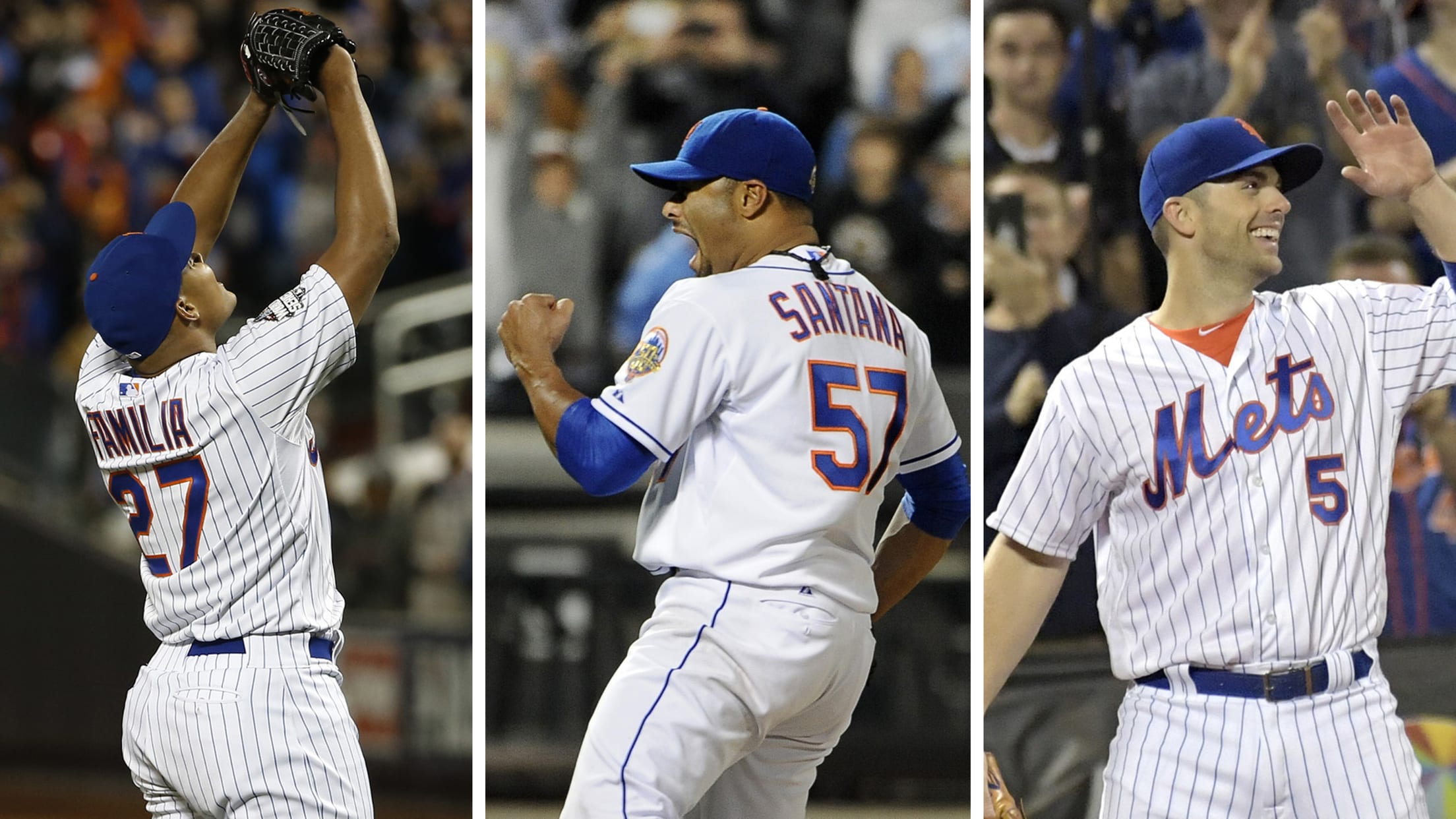 NEW YORK -- Over the first decade-plus of Citi Field's existence, no matter if it was empty, full, or somewhere in between, the ballpark was a frequent host of history. The Mets have already played some of the most memorable games in franchise lore at Citi Field, which opened in
A look at some of the Mets' famous fans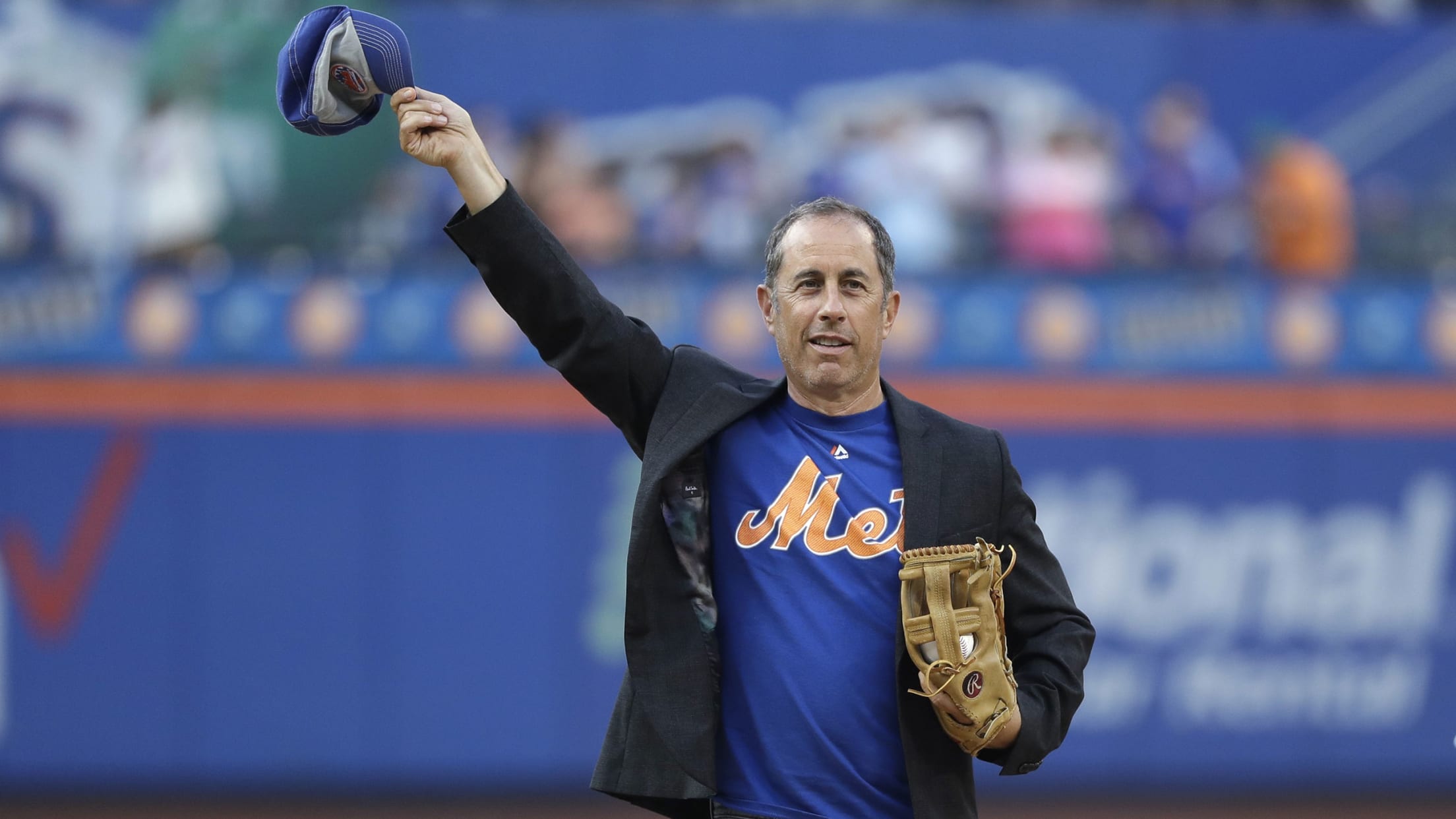 Considering their location in New York City, the Mets have always attracted an A-list following just as vibrant as that of the crosstown Yankees. Here's a look at some of the most famous Mets fans to make their mark in New York, Hollywood and beyond: Comedians The Mets have long
5 best pitching performances in Mets history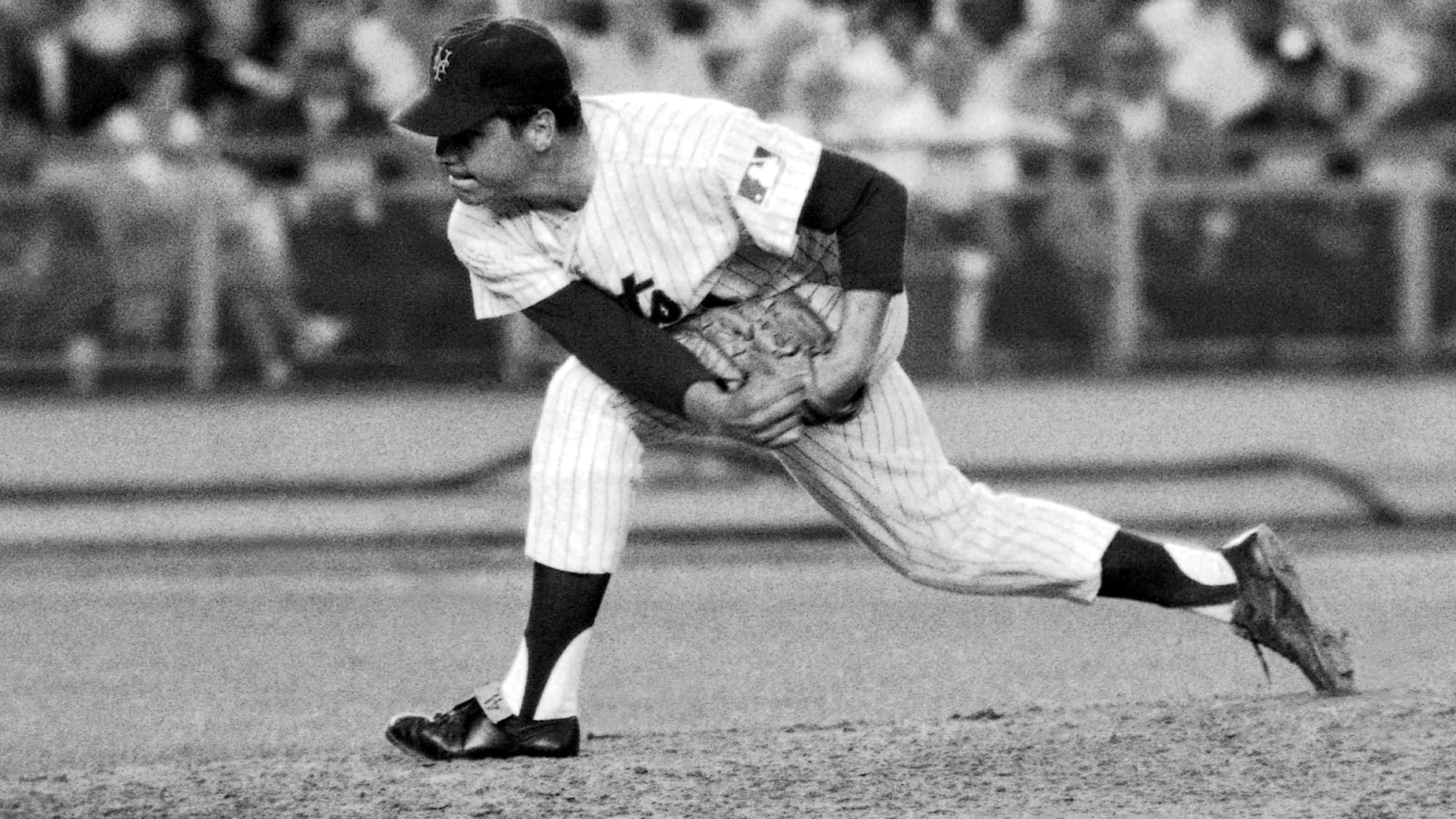 NEW YORK -- There is nothing quite like an electric pitching performance. Whether it's a perfect game, a no-hitter, a high strikeout total or even just some other, more general form of dominance, strong pitching can bind players and crowds together in a way that other baseball feats cannot. Having
Fonzie or Flores? Best games by Mets hitter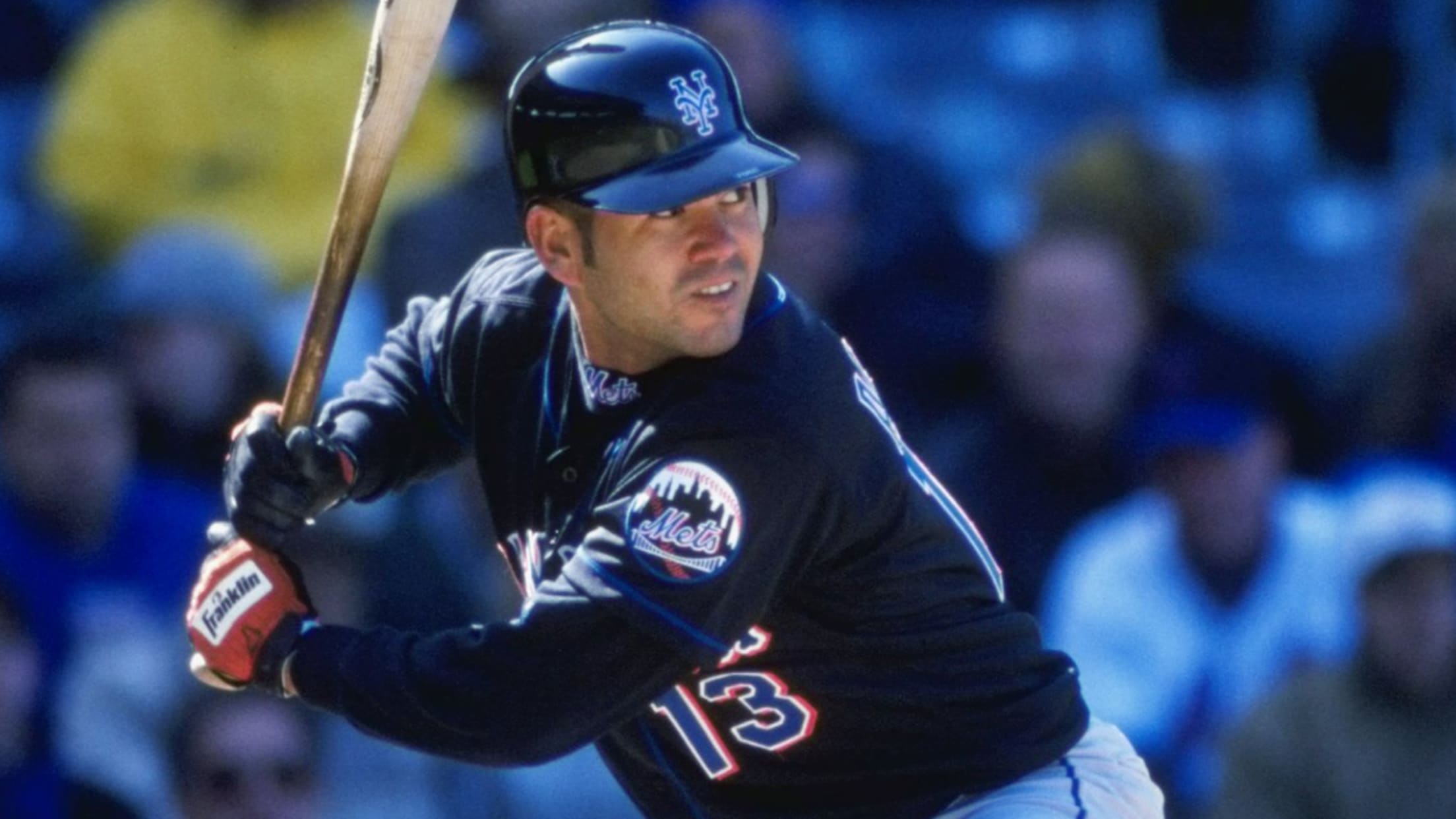 NEW YORK -- Baseball greatness comes in many forms. For some, it means a Hall of Fame career -- sustained success over years and even decades. But greatness can occur on a more temporary scale as well. Those who have enjoyed the most productive games of all-time include both legends