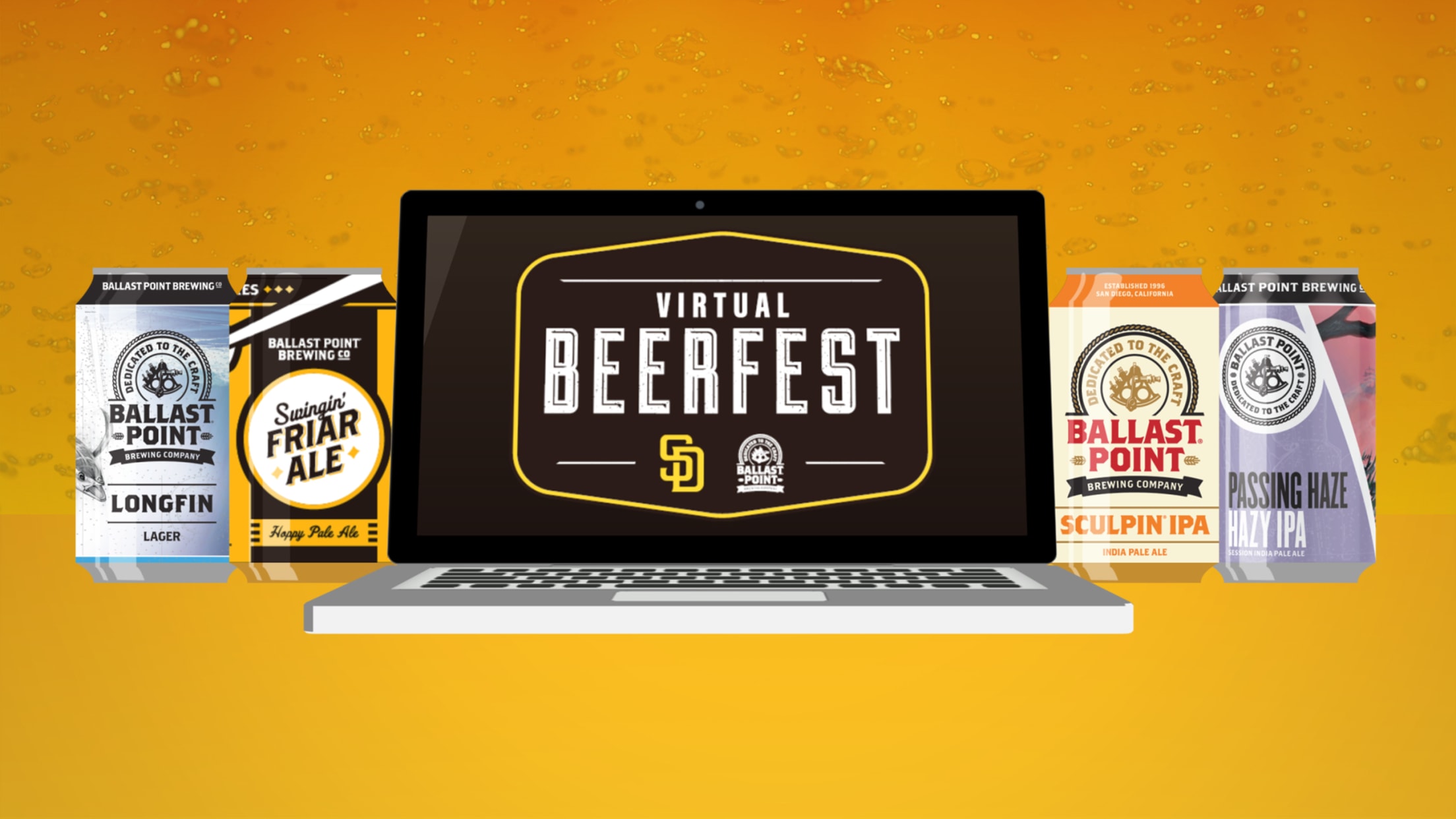 Let's throw it back to the days when we were enjoying a pre-game beer at Petco Park and do it the 2020 way with a Ballast Point Virtual BeerFest. We'll come together over baseball and beers to enjoy four Ballast Point favorites, entertaining commentary, exclusive access to the stories behind the craft, recipes for food pairings for each of the beers and much more.
Your Ballast Point Virtual BeerFest ticket is $75 and includes four six-packs of beer - Swingin' Friar Ale, Sculpin IPA, Longfin Lager and Passing Haze Hazy IPA – and a link to the Virtual BeerFest to be released on Friday, September 25.
Ballast Point Virtual BeerFest Segments
The Virtual BeerFest features exclusive content around each of the four highlighted beers hosted by Ballast Point brewer Jeff Lozano.
Beer, baseball and a mutual love for San Diego
Swingin' Friar Ale
A chat on the Craft Pier with Ballast Point CEO Brendan Watters and Padres President of Business Operations Erik Greupner
An Icon
Sculpin IPA
With Colby Chandler, the brains behind Ballast Point's iconic and award-winning Sculpin IPA
R&D: exploring new brews
Passing Haze Hazy IPA
Starring Head Brewer Aaron Justus
In The Lab: Where Science Meets Art
Longfin Lager
Mixing it up with VP of Quality Lauren Zeidler