What to expect from Padres' Weathers in MLB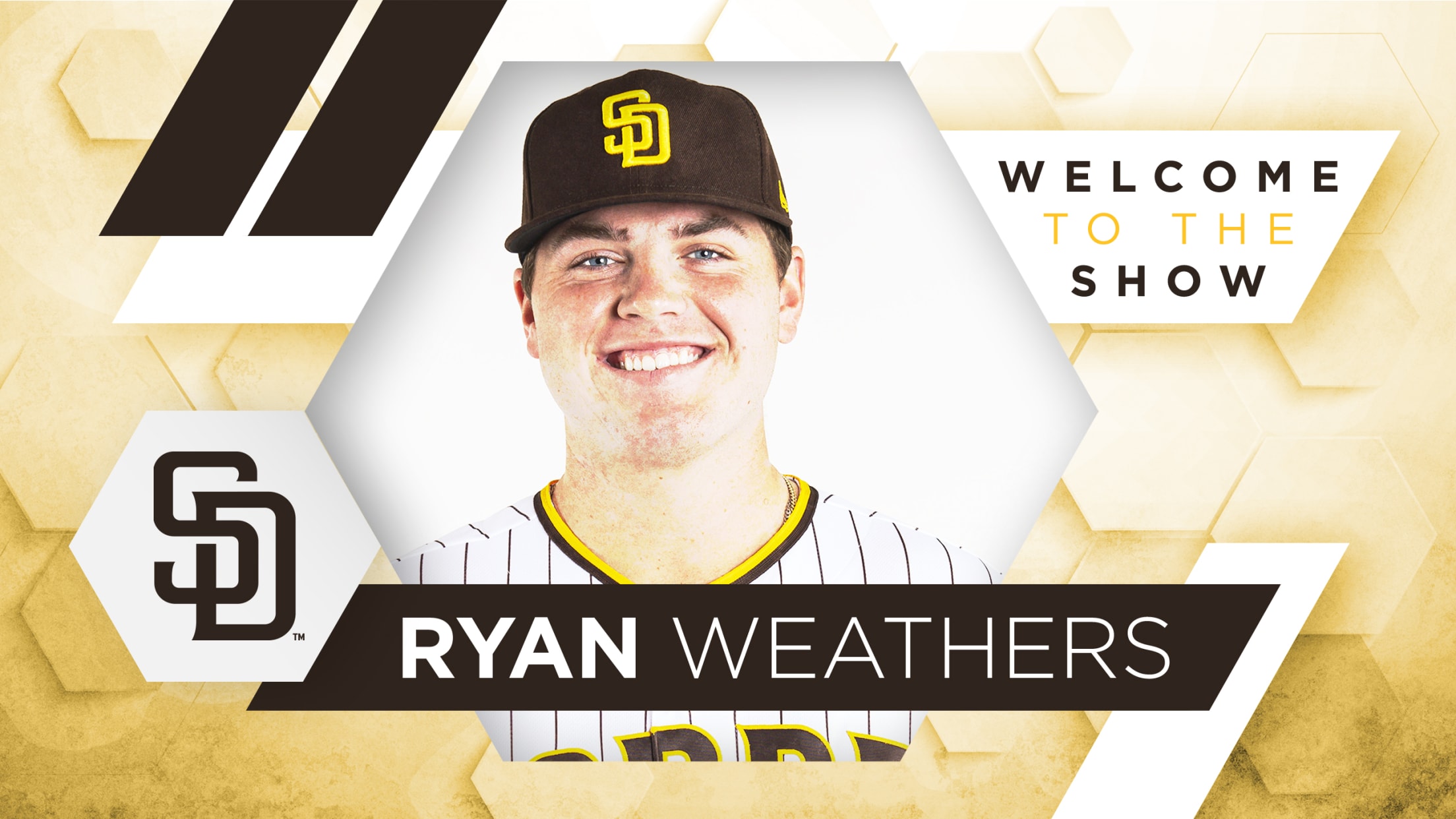 The Padres made a pair of surprising additions to their 28-man postseason roster on Tuesday, announcing that right-hander Mike Clevinger, San Diego's top Trade Deadline acquisition, and 20-year-old pitching prospect Ryan Weathers would be available for the Padres' best-of-five Division Series matchup against the Dodgers. Of course, San Diego's decision
The Padres made a pair of surprising additions to their 28-man postseason roster on Tuesday, announcing that right-hander Mike Clevinger, San Diego's top Trade Deadline acquisition, and 20-year-old pitching prospect Ryan Weathers would be available for the Padres' best-of-five Division Series matchup against the Dodgers.
Of course, San Diego's decision to include each hurler on its NLDS roster came as a surprise for very different reasons. Clevinger's status for the postseason had been in doubt before the Padres announced that he would start Game 1 against the Dodgers even though he had missed the better part of the past two weeks with a right-elbow impingement.
As for Weathers, San Diego's No. 6 prospect, he made the jump from Class A Fort Wayne straight to the Major Leagues. Weathers debuted out of the bullpen (after Clevinger left his start early), although a spot start for the young southpaw at some point in the postseason remains a possibility.
Weathers is the fifth player in baseball history to make his debut in the postseason and the third to do so in 2020, joining a pair of Top 100 prospects in Alex Kirilloff (Twins) and Shane McClanahan (Rays). Weathers also made franchise history, as he became the youngest player to ever debut for the Padres, the second-youngest player to ever debut in the postseason and the first Padre to make his debut in the postseason.
Weathers was a standout all summer at the Padres' alternate training site at the University of San Diego, where he experienced an across-the-board uptick in his stuff and demonstrated versatility by working in several different roles. The latter likely was a key factor in San Diego's decision to add Weathers to its postseason roster, especially with Dinelson Lamet (right biceps) sidelined indefinitely and the uncertainty surrounding Clevinger's health.
The son of 19-year Major League pitcher David Weathers, Ryan set a Tennessee high school tournament record with 28 strikeouts as a junior -- 12 of which he recorded during a shutout in the Class A championship game -- and followed it up by going 10-0 with a 0.09 ERA and 148 strikeouts in 76 innings in 2018. The Padres took him with No. 7 overall pick that June, marking the second straight year that the club had drafted the Gatorade National Baseball High School Player of the Year after they selected another left-hander, MacKenzie Gore, with the No. 3 pick in 2017.
Amateur scouts regarded Weathers as one of the more advanced and polished prep hurlers in his Draft class. The Padres viewed him similarly, which is why they challenged the 6-foot-1, 230-punder with a promotion to Fort Wayne late in his pro debut. He was a midseason All-Star in his return to the Midwest League in 2019, compiling a 3.84 ERA with 90 strikeouts and 18 walks in 96 innings (22 starts) at age 19.
But while Weathers' numbers were plenty good on the surface, his stuff had backed up compared to the previous year, with fatigue issues leading to diminished velocity and a reduced workload.
This summer, however, Weathers looked more like the pitcher the Padres believed they were getting when they took him in the 2018 Draft. Not only was Weathers' velocity back and better than ever -- with reports noting that the left-hander was consistently sitting 94-97 mph after operating at 89-91 mph in '19 -- but his secondary pitches and command had both improved as well.
Here's our breakdown of Weathers' tools on the 20-80 scouting scale, where 50 represents big league average ability:
Fastball (60): While the Padres did expect Weathers to add a tick or two more to his mostly average fastball once he began to fill out physically, the velocity jump that he experienced this summer surprised many within the organization. Weathers' 94-97 mph heater has become a major weapon for him, and he may touch even higher on the radar gun while working in short bursts out of the bullpen. In addition to his newfound velocity, Weathers has developed better command of his plus fastball -- so much so that he received rave reviews from Padres officials for how he confidently attacked hitters on both sides of the plate with his heater during Summer Camp and again at the Padres' alternate training site.
Slider (55): Weathers has largely replaced the curveball he threw in high school with an 85-87 mph slider that he throws with hard sweeping action. The breaking ball has quickly developed into an above-average pitch, one that can get him whiffs against hitters on both sides of the plate, and the potential is there for it to become even better as his feel for throwing it continues to improve with experience.
Changeup (55): Weathers' changeup was his go-to weapon last season even when he was dealing with fatigue and operating with less-than-ideal velocity. The mid-80s offering is a plus pitch that Weathers throws with extreme confidence -- especially against right-handed hitters -- and the left-hander knows how to tunnel it effectively off his fastball, imparting late fading action and sink to induce a blend of whiffs and weak contact.
Control (60): Flooding the zone with strikes has long been a strength for Weathers, who issued just 1.7 walks per nine innings over 114 1/3 Minor League innings before joining the Padres in the postseason. And while he does give up his share of hits, Weathers also keeps the ball in the park (0.6 HR/9) and generates a healthy number of strikeouts (8.5 K/9). Those qualities all underscore Weathers' long-term projection as a mid-rotation starter, although a strong showing out of the Padres' bullpen in the postseason could force the organization to reconsider his future role .