McCutchen works to create positive change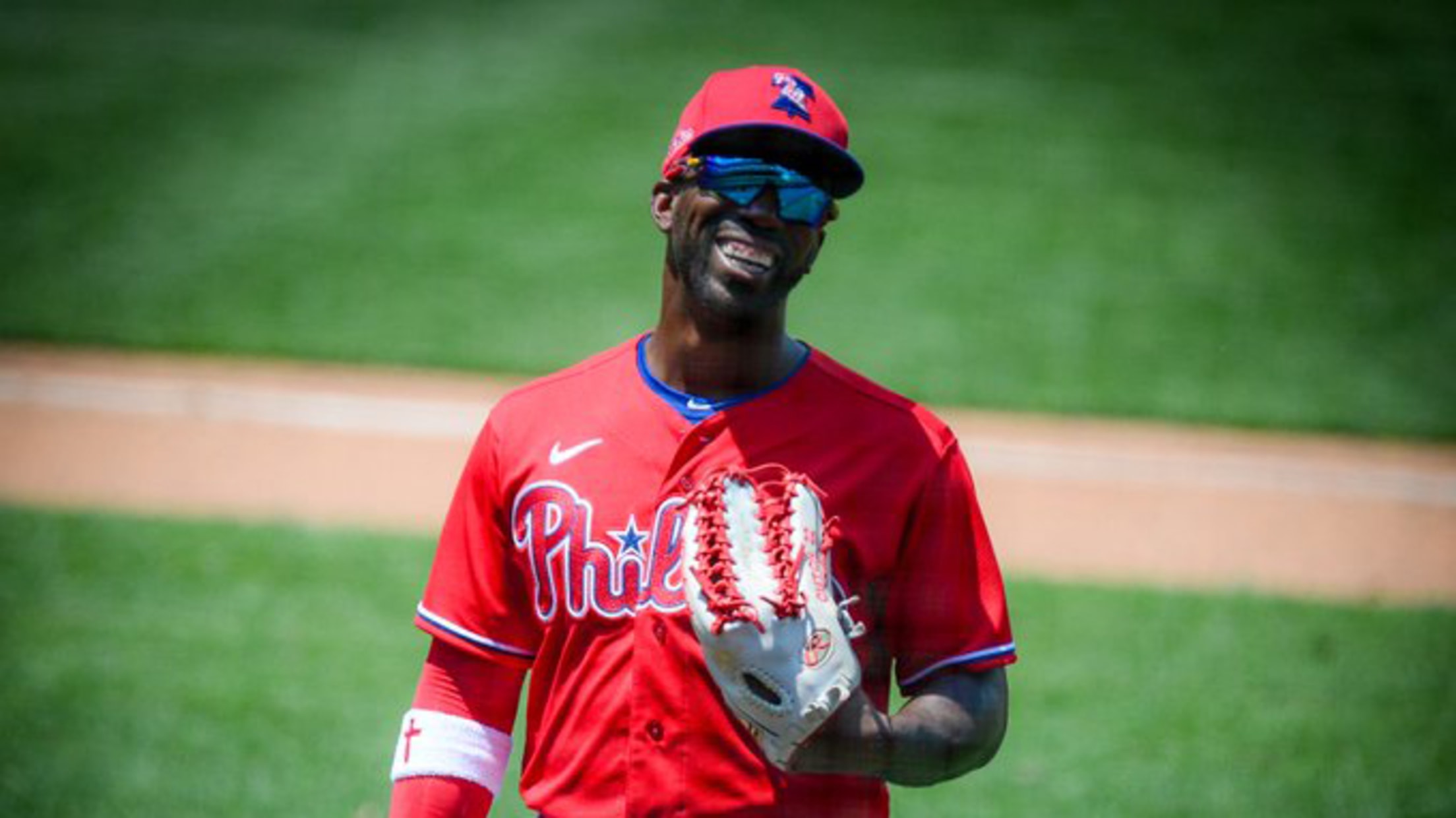 PHILADELPHIA -- Andrew McCutchen could have tweeted a thought, a picture, a GIF, put down his phone and lived his life. He never considered that. Not then. Not now. "Something had to be done," McCutchen said Sunday. "I don't want sympathy. I want change. I don't want your pity. I
PHILADELPHIA -- Andrew McCutchen could have tweeted a thought, a picture, a GIF, put down his phone and lived his life.
He never considered that. Not then. Not now.
"Something had to be done," McCutchen said Sunday. "I don't want sympathy. I want change. I don't want your pity. I want change. And I didn't want to be the guy to tweet something and just put my feet up. I'm the type of person, if I'm going to say something, I'm going to try to back it up any way I can."
After George Floyd died in the custody of Minneapolis police in May and protests filled streets and parks across the country, in cities big and small, McCutchen, Golden State Warriors head coach Steve Kerr, San Antonio Spurs head coach Gregg Popovich, Super Bowl champion receiver Anquan Boldin and New Orleans Saints linebacker Demario Davis co-authored an editorial in USA Today on June 2. They called for police to be held accountable for their criminal actions and an end to qualified immunity.
"I'm all about being part of something and doing something to create change," McCutchen said. "Not just change, but positive change. I'm not just about talking about the problems that exist or talking about things that have happened. We have a lot of people that do that in this world, and a lot of people who are really good at it. I'm not going to sit here and say I'm an activist now or I'm a scholar in this way. I do also understand that I can make a difference in some way, shape or form, so I will be a part of things.
"And I'll be doing that from here on out. Nothing specific to really talk about, but just so people know, I'm about the change. I'm not about just talking about the problems. I'm about making change in problems."
NFL players, most notably Colin Kaepernick, knelt during the national anthem a few years ago to bring awareness to police brutality.
McCutchen said he will not take a knee during the anthem on Opening Day, but it would not be a surprise if other players did. Players have hinted or said that they plan to use their platform to promote Black Lives Matter and the movement.
"I think we all understand -- we should by now understand -- what the knee means, people who do take a knee," McCutchen said. "People are going to feel the way they feel about it. For me personally, it's not something I'm going to do or partake in. At the same time, anyone who does that, they have my support. If they feel like they should protest, that is what they'll do. That's not something I plan on doing."
Asked why, McCutchen said, "Everyone feels a need to do something. It could be through experience. I think we all understand, like I said, what the knee means, what people kneeling during the anthem -- we understand it. We get it. And at the same time, there are people who feel a certain way towards this. With police brutality, people can have family members who have been a part of that. I've spoken with them, they feel the need to take a knee. There are others who feel in a sense why they won't take a knee, but at the same time the guy next to him might, but they have the support of them.
"Maybe there's somebody else whose brother or sister or dad or uncle who's in the military who lost their life who's really close to them that's in the military, and the only connection they have with that person is during the anthem, so that's why they stand. That's why they put their hand on their chest. I think it's about all of us having an understanding of each other and talking and having an open [dialogue] about why we're doing what we're doing regardless of the reasoning. It's all about having that open dialogue and conversating about it. I think that is what makes this whole thing; it can make it better."
McCutchen said he considered what might come once he signed his name to the USA Today editorial. It is not easy putting yourself out there like that.
"You start to think about the outside world, what people will think about you, the reaction that you'll get from the things that you say or do or speak on," he said. "Of course I think about those things. I'm a human being. But the way that I looked at it was, sometimes you have to stand up for what you think is right, and people will take that as they want. It's not all about convincing people. It's just about, for myself, if I feel this is right in my heart, I can accept that."