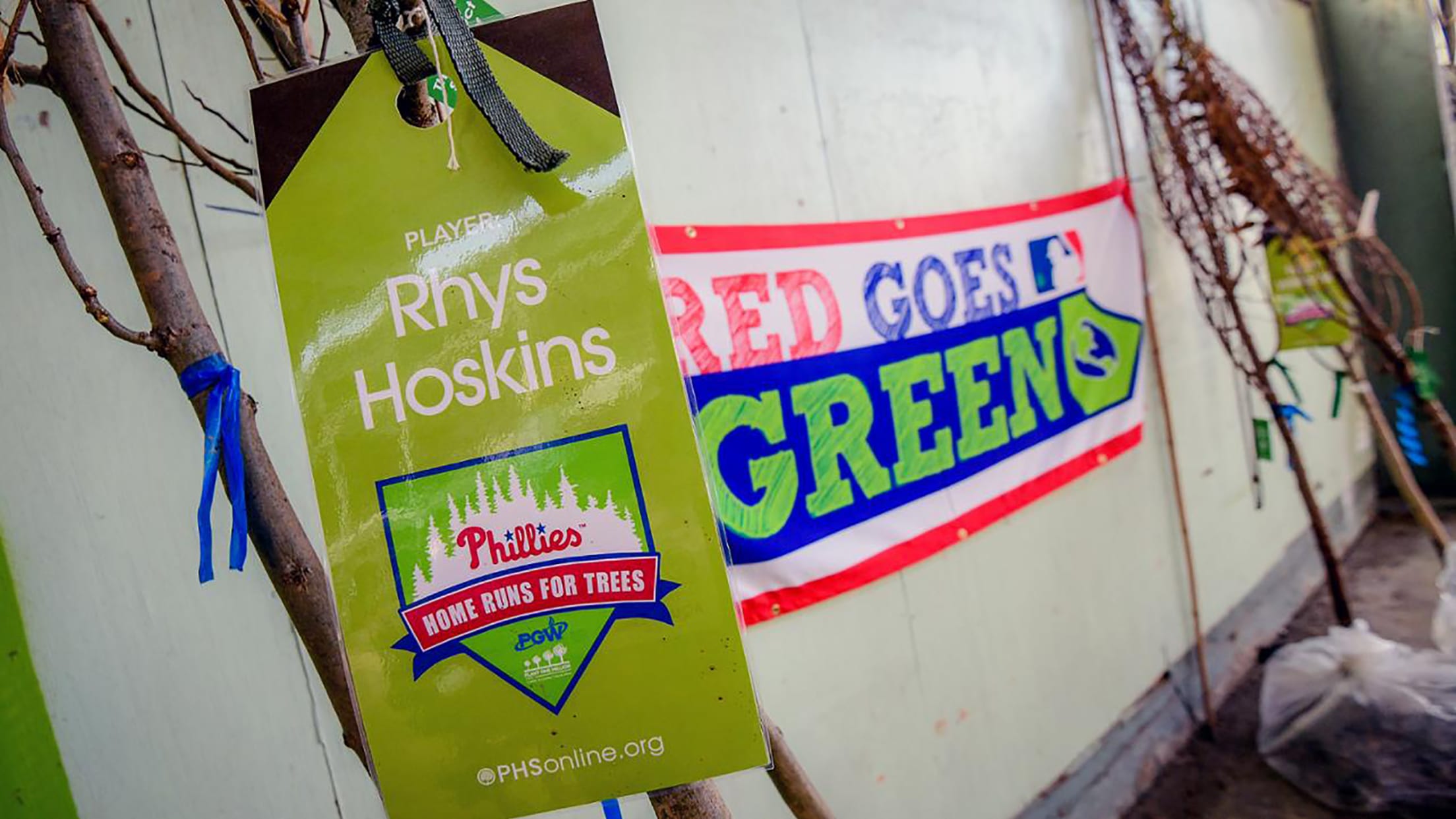 Home Runs for Trees
For the ninth year in a row, the Phillies and PGW are partnering with the Pennsylvania Horticultural Society (PHS) on its efforts to Plant One Million.

Red Goes Green Team Volunteers
Help the Phillies in their efforts to make the world a cleaner place. Sign your group up today to join the Red Goes Green Team, presented by Waste Management, for the 2020 season.
Red Goes Green Events and Activities
David Montgomery Field cleanup
11/9/19
Volunteers from the Phillies front office helped clean up David P. Montgomery Field in Roxborough.
A very Phanatic Earth Day
4/22/19
Constellation teamed up with the Phillies community and the Phillie Phanatic to clean up on Earth Day.
Earth Day Cleanup
4/19/19
On April 19, the Phillies front office members participated in their annual Earth Day cleanup at FDR Park.
Red Goes Green Tips
31 Ways to Save Energy in Your Home
Small, everyday changes in your power consumption can be easy to make. They don't cost much, but they can add up to real energy savings. Thanks to our friends at Constellation, here are 31 tips - one for each day of the month - for ways to save energy at home in your daily life with very little effort.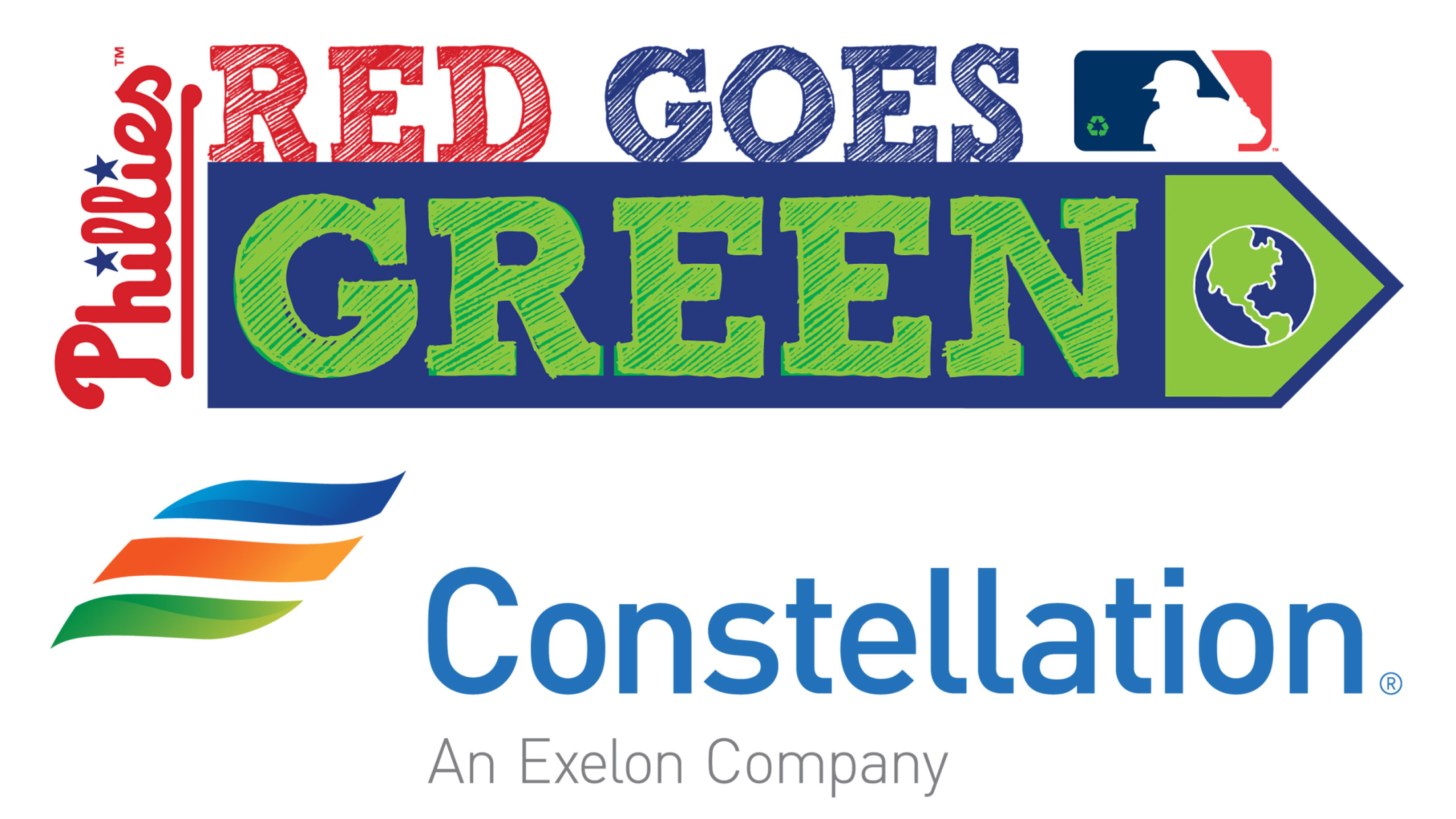 Wash only full loads of dishes and clothes
Wash clothes with cold water
Keep your appliances clean
Keep the oven door closed while cooking
Don't stand in front of an open refrigerator door
Air-dry clothes
Air-dry dishes instead of using your dishwasher's drying cycle
Open curtains facing the sun
Switch out incandescent lights
Take shorter, cooler showers
Turn off electronics and appliances when they're not in use
Adjust your thermostat according to the time of day
Lower the thermostat on your water heater to 120 F
Set your computer to sleep or hibernate mode
Avoid using the rinse-and-hold setting on your dishwasher
Use a microwave or toaster oven instead of your conventional oven
Use the dishwasher instead of washing by hand
Plug home electronics into power strips
Install low-flow shower heads
Add aerators to your faucets
Use ENERGY STAR-qualified CFL and LED bulbs
Replace older home appliances with energy-efficient models
Use energy-efficient entertainment and home office electronics
Insulate heating ducts
Seal air leaks
Insulate hot-water pipes
Clean your air ducts
Clean/replace filters in your furnace
Clean the dryer lint regularly to keep your dryer running efficiently
Turn off your water heater if you plan on leaving home for a few days
Install a timer for your water heater